How To Build The Spirit Radio That Creeped Tesla Out And Tune In The Other Side
Tesla's Spirit Radio uses a simple crystal radio circuit connected to a computer sound-in jack to generate spooky sounds from all kinds of electromagnetic sources. As you will see, it creeped the hell out of Tesla himself, according to Higher Perspective Website.
"My first observations positively terrified me as there was present in them something mysterious, not to say supernatural, and I was alone in my laboratory at night."
– Nikola Tesla 1901
"The sounds I am listening to every night at first appear to be human voices conversing back and forth in a language I cannot understand. I find it difficult to imagine that I am actually hearing real voices from people not of this planet. There must be a more simple explanation that has so far eluded me."
– Nikola Tesla 1918
According to Tesla and Electronic Voice Phenomena: "The mysterious signals that Tesla received could be linked to what is now known as Electronic Voice Phenomena (EVP). Tesla was one of the first men to experiment with the necessary electronic receiving equipment. The very same equipment, albeit more sophisticated than Tesla had access to, is being used today to receive EVP.
Many people experimenting with Electronic Voice Phenomena (EVP) and Instrumental Transcommunication (ITC) say they have received messages from "the other side" through radios, tape recorders, VCRs, televisions, telephones, and even computers.
Credit Tesla and Electronic Voice Phenomena
These phenomena have manifest themselves since the appearance of the instruments themselves. EVP, for example, has been reported for well over 50 years or more: Strange voices being picked up with primitive radios during WWI and heard faintly on magnetic recording tape.
Tesla may have been the first to receive these electronic voices from another plane of reality. As with other modes of communications with alleged discarnate entities, care must be taken not to be swayed by the stories often told by beings from the other side. Tesla may have been duped, so-to-speak, by voices that only pretended to be creatures from other planets."
Directions for building the radio in 17 steps according to Instructables
List of Materials
1- Small Jam Jar, (Mason Jar) with large mouth
1- 3 1/4 inch dia Plexiglas (or polycarbonate) cover lid, 1/8 inch thick
1- C1 – 60/160 pf Variable Capacitor (ComtrolAuto #VAR160-1)
1- Extension Shaft and Knob for above (ComtrolAuto #ExtKnob-1)
1- L1 – 680 uh Ferrite Loopstick Antenna (ComtrolAuto #LSA680-1)
1- D1 – Germanium 1N34A Diode (*Allied Stock#: 935-0301) $2.16 ea
1- C2 – .001uf Capacitor (marked 102) (*Allied Stock#: 507-0822) $.21 ea
1- R1 – 47k Resistor (*Allied Stock#: 296-6641) $.05 ea
1- Chassis Banana Jack Red – (*Allied Stock#: 528-0158) $.53 ea
1- Chassis Banana Jack Black – (*Allied Stock#: 528-0159) $.53 ea
2 – (or more for each antenna) Banana Plug (*Allied Stock#: 528-0302) $1.21
2 -3.5 mm Mono Chassis Jack (*Allied Stock#: 932-0260) $1.16
a few inches of 20 gauge hook-up wire
solder
1- Audio Patch Cord, 1/8 inch plug ends
Total Cost less than $30.   For additional information: http://www.instructables.com/id/Spooky-Tesla-Spirit-Radio/step1/Parts-List-And-Schematic-Diagram/
In the following video, the Spooky Tesla Spirit Radio is used to give voice to a Mac Hyperspace screensaver! The simple crystal circuit is apparently sensitive to the screen synchronization RF frequencies, and so it provides awesome background sounds…check it out:
Even though Nikola Tesla in his early years had little patience with those who believed in spirits and unknown psychic abilities, he may have had a change of heart later in his life and after leaving the physical plane. In 1998, a medium by the name of Alice Cromley alleged that she had made contact with the spirit of Tesla through electronic methods similar to what Tesla used, according to Tesla and Electronic Voice Phenomena.
In a series of communications, all conducted at a secure home in Montreal, Canada, Mrs. Cromley received information concerning Tesla's continued existence after his death and the new discoveries that awaited him on the other side.
Tesla was apparently eager to tell those interested in his life and science, not to dismiss ideas that appear supernatural or not of science.
"Physics, extends beyond what is scientifically known today," Tesla communicated. "The future will show that what we now call occult or the supernatural is based on a science not yet developed, but whose first infant steps are being taken as we speak!"
NASA accidentally publishes images of alien movement on mars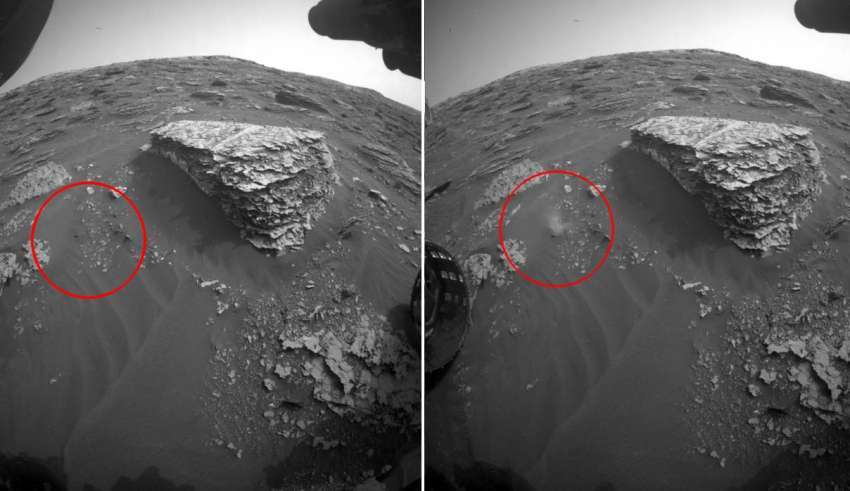 For years, scientists have been debating the origin of Mars. Although we have already found evidence of possible liquid water and methane suggesting that at some time in the past, about four billion years ago, the red planet could have hosted some kind of extraterrestrial life, so far no one really knows about the conditions that prevailed back then. Was it a warm, humid planet, or cold and cold?(Alien movement on mars)
This has been a great mystery to scientists who have been researching certain models to determine the climate that prevailed on our neighboring planet. The exact answer to the question is still unknown, but despite all the studies there are many who doubt the versions offered by the different space agencies, especially NASA. As we have been saying for some time, conspiracy theorists have been denouncing for years how the American space agency deceives the population, through photomontages of an arid and lifeless planet, also offering absurd and unfounded explanations with the only objective that we continue to think we are alone in the universe, or perhaps to prepare us for the great revelation in the near future.
But whatever the reason, you have to be very careful with the lies, because they have short legs. As a sequence of images that has just been published by NASA, they show a mysterious alien figure moving on the red planet.
Irrefutable evidence
On June 7, 2018, the National Aeronautics and Space Administration, better known as NASA, revealed that there were founds of organic compounds and methane on Mars. Just a few days after this surprising news, an independent researcher in spatial anomalies claims to have discovered an irrefutable proof of life on the red planet.
To substantiate his claim, Tyler Glockner, a UFO expert who runs the YouTube channel 'Secureteam10', published a series of images taken by NASA's Curiosity rover. When these snaps come together, they show a foreign body moving through the martian surface . Interestingly, when the image of the object is enlarged, it shows a shadow that rules out the possibility that it is a reflection of the lens or a problem in the camera (you can see the first original snapshot  here and the second one here ).
And because it seems to be irrefutable evidence that NASA hides information, Glockner's video has become a viral phenomenon in social networks, where conspiracy theorists claim that the object in the sequences of images is a be an alien living on Mars. There is even someone who has dared to speculate that NASA has never reached Mars, so the mysterious object could correspond to a living animal on the island of Devon.
Since NASA began the exploration on the red planet, the first voices emerged assuring that everything was a montage. Time later, the US space agency began testing on the island the largest uninhabited island on Earth, located in the Arctic Circle in the far north of Canada. Scientists use this place to simulate conditions similar to those of Mars, as well as being a testing ground for their rovers. It is for this reason that many people claim that the images they show us are actually sent from the island of Devon.
But others argued that the object detected on the red planet has a face, so it could be an extraterrestrial spirit roaming the Martian surface. Leaving aside the theories that this mysterious object could be in motion, it seems that these new evidences would show that the aliens could be living under the surface of the Martian surface. And the recent statement from NASA regarding the presence of organic methane and compounds is an indication that there really are some anomalies under the surface of Mars.
Do you think this object proves once and for all the existence of extraterrestrial life on Mars? Or could it be a simple reflection of the lens or a problem in the camera? It's up to you.
FIFA's Video-Assisted Referees Aren't Perfect, But Neither Are Human Referees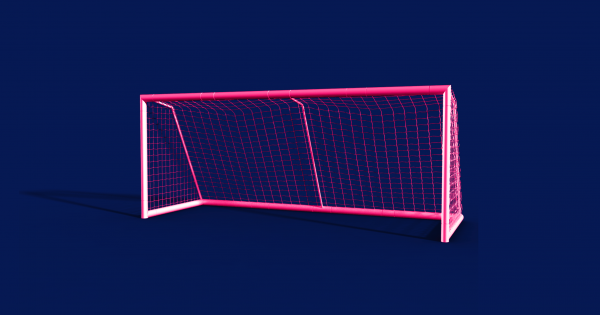 Video-assisted referees are making their debut at this year's 2018 FIFA World Cup in Russia. And people have a lot of feelings.
In addition the usual ref and his team of assistants, each game will feature one video assistant referee, three assistants, and four replay operators sitting in a sweaty remote booth in Moscow, accessing some 33 camera feeds to help decide on close calls.
The video assistant referee team will be assisting the on-field referee make decisions such as:
Did the ball cross the goal line?
Was that really a penalty?
Did that foul really deserve a red card?
Was the wrong player accused of an incident?
It's a particularly controversial topic for the billions of hot-blooded soccer fans around the world. After all, yelling at your TV screen for a bad call is just as much part of the World Cup experience as watching Cristiano Ronaldo score yet another goal for Portugal.
So any changes to that delicate ecosystem will inevitably be met with plenty of anger and frustration. In a passionate editorial, the New Scientist calls using the new tech a "losing battle" that will squash soccer's cultural value.
And their cries aren't entirely unjustified. In 2017, the technology failed altogether when it didn't catch an offside before a game-deciding goal. "On this occasion the technology itself failed and the broadcast angles required were unavailable," Greg O'Rourke, FIFA's head of the Australian A-League, tells ABC Australia.
And then there's the difficulty of relaying the info from the remote team to the refs on the field. That delay can make decisions drag on, taking time away from the game itself.
But human referees aren't perfect, either. No human is omniscient or gifted with 360 degree vision. So how are refs supposed to make the correct call every time? Objective, evidence-based refereeing has a place in the sport, no matter how much it relies on fair play and good sportsmanship (which, yes, is not reality).
Yes, the technology isn't seamlessly integrated into the game. But it's a good thing to evolve the sport to a point where refs can at least make better calls. So bring on the robots, because I want the instant replay on the most recent contended call, and I refuse to settle for less.
The Giants Found in Romania and the CIA Cover-Up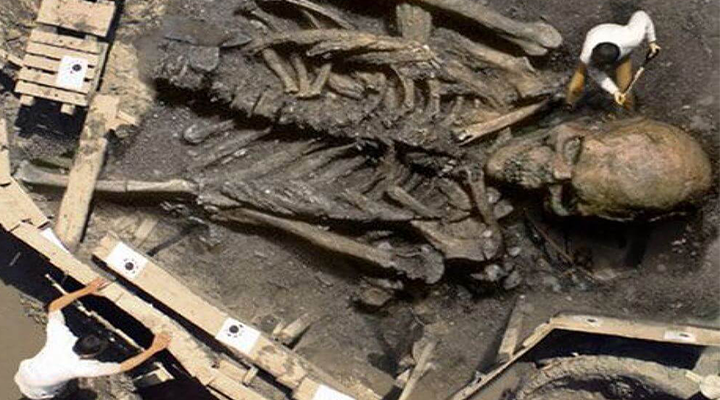 Everyone has heard of the giant characters of legend, sometimes called cyclops or ogres. Giants were generally presented as creatures so big that the earth trembled when they walked.
It seems however that the giants are not just fairy tales, considering the fact that their remains have been found all over the world. The mystery of their civilization remains to this day and there is even a sort of secrecy in this regard, a convention to sweep any evidence of their existence under the rug.
In the 1940's, archaeologists were overseeing a dig at Argedava in Romania, searching for priceless artifacts within the ruins of what was once the greatest citadel of the Dacian leader Burebista. The locals did most of the digging and they were glad to be making a little extra during those times of hardship.
Among them was Ionita Florea, now an old man well in his eighties. He was the one who dug up an enormous skull, two or three times the size of a regular one. When he notified the archaeologists, the workers were quickly dismissed and the researchers resumed the digging themselves. Their findings were loaded onto trucks and shipped away with the utmost secrecy. By the end of the excavation, they had collected around 80 skeletons, most of them complete. They had also recovered giant ceramic pots filled with grains.
To this day, nobody knows where the skeletons are.
This is not an isolated incident. In more recent years, villagers in Scaieni uncovered an ancient giants' graveyard while planting an apple orchard. Once again, it was the skulls' giant sizes that puzzled everyone. Alongside the complete skeletons, the villagers also found pottery fragments, jewelry and strange metal statues about 3 feet tall. A team of archaeologists came, dug everything up and vanished. No public statement was made and the locals refuse to discuss what happened after they announced their finding.
Were they strong-armed into silence? Is this event part of a greater conspiracy?
There are plenty legends about giants in the area. According to folklore, giants once inhabited the mountains and forests around Scaieni. In fact, huge thrones were found sculpted in the mountainside, in an area inaccessible to regular human beings. Legends tell that there are two gigantic underground vaults beneath the mountains, holding the giants' ancient treasures. Could these vaults be real? If found, what stories would they tell?
In 2009, a local news channel started an investigation about the giants and their secret tunnels beneath the Bucegi mountains. Just as their report went on air, they received a live phone call from a man who refused to identify himself. The journalists were threatened to stop their ongoing investigation or else. As the mysterious man put it, they were "playing a dangerous game."
"Stop talking about the Bucegi [mountains]. Information like that must not be made public and there are certain structures that deal with cases such as this. You do not wish to know us, you don't want to interview us. That's all I want to say." He then hung up and the broadcast was interrupted. Was this an orchestrated hoax or a live case of a threatening secret cover-up? Only the journalists know and they refuse to discus the subject.
In an intriguing twist, the airspace above the Bucegi Plateau is a restricted no-fly zone. Many sources point to the CIA being involved.
Incidents like these happen all around the world. There is a distinct lack of physical evidence whenever people report findings of giant skeletons. Authorities arrive first, leaving behind hastily covered excavations, no artifacts and muted locals. One might think something really strange is going on.