How To Be Happy: The 10-Day Happiness Challenge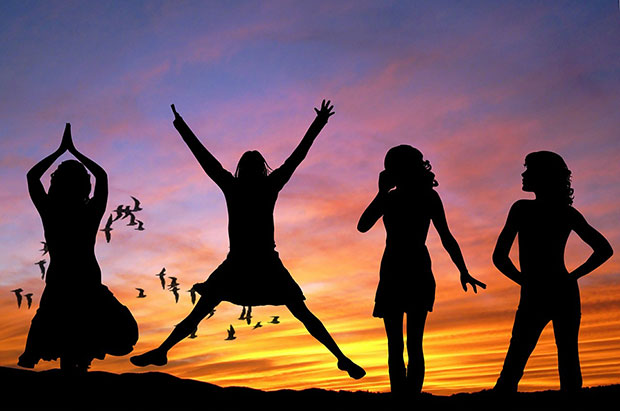 by Luminita D. Saviuc
"Happiness is not something ready-made. It comes from your own actions." ~ Dalai Lama
Since so many of us are looking for happiness, wanting to share it with those we love and care about, I came up with this idea of a 10 Day Happiness Challenge. I trust that by committing to these practices and by doing more of the things that bring meaning and joy into our lives, we will all start appreciating ourselves and our lives a lot more and as a result we will become happier.
So here it is, your 10 Day Happiness Challenge. Enjoy.
P.S. Just so you know, I will embark on this challenge as well. I will be doing what you are doing and experiencing what you are experiencing and together we will make this world a brighter and happier place. Let's begin.
Day 1: Give a smile to every person you meet
I love walking on the streets with a big smile on my face, but you know what I love even more? To share my smiles with total strangers. The look on their faces once they accept "my gift" is priceless.
If you ask me, we are way too serious. Of course we all have "grown up problems" and we all have a lot of things on our minds, but that doesn't mean we should stop enjoying life. Life is short, we might as well enjoy it as much as we can, and smiling will help us do just that.
On this day, your "job" is to wear a smile on your lips at all times and to share your smile with everyone you come in contact with. Trust me, you will be a lot happier if you do.
"Nobody needs a smile so much as the one who has none to give. So get used to smiling heart-warming smiles, and you will spread sunshine in a sometimes dreary world." ~ Lawrence G. Lovasik
Day 2 – Return to ONEness
There are days when I have moments of intense clarity, moments when I can look at everyone around me and realize that we are all ONE, connected to one another. In those moments, I feel so much acceptance, love and compassion towards everything and everyone and I feel like hugging the entire planet 
If you go on the Moon and from there you look down on planet Earth, I am sure that this concept of Oneness will make a lot more sense to you. Of course, there is no need to go on the Moon, you can experience it all here on this planet.
We are all in this together. This is our home, both mine and yours, and no matter how cheesy it may sound, we are all one big family, all connected, all ONE.
On this day, you will practice tolerance, love and acceptance towards everyone you come in contact with. By doing so, chances are that you will experience the ONEness, the connection between each and every one of us.
"We are one, after all, you and I, together we suffer, together exist and forever will recreate each other." ~ Pierre Teilhard de Chardin
Day 3: Practice forgiveness
Forgiveness is such a powerful thing, for it can heal our hearts, making room for love to enter, allowing us to go back to our real and authentic Self, giving us permission to re-connect with one another at a deeper level. We forgive not because we are weak, not because we are naive, not because we want to be hurt again, but because we are strong enough to understand that the more we hold on to grudges and resentments, the more we pollute our minds, our hearts and our lives.
On this day, see if you can practice forgiveness, not only towards those who might have harmed you but also towards yourself, for the things you might have done, consciously or unconsciously, to hurt or harm, not only yourself but those around you as well.
Let go of anger, bitterness, hate or resentment as much as you can. Allow love to govern your mind, your heart and your life and allow peace to come to surface once again.
"He that cannot forgive others breaks the bridge over which he must pass himself; for every man has need to be forgiven." ~ Thomas Fuller
Day 4: Let go of pointless drama, toxic relationships, thoughts and behaviors
We hold on to so many things that cause us a great deal of stress, anxiety and unhappiness, and instead of detaching and letting them all go, we cling on to them. For some strange reason, we believe that our happiness will come from holding on to toxic thoughts, things, people, experiences when in fact it will only come from letting go of them.
"Letting go doesn't mean that you don't care about someone anymore. It's just realizing that the only person you really have control over is yourself." ― Deborah Reber
On this day, you will work on letting go of all the pointless drama, toxic relationships, thoughts and behaviors that are present in your life. On this day you will learn to shift your focus from the bad on to the good.
Day 5:  A complaint free day
I used to complain A LOT about every little thing that was happening to me and all around me. I was so busy pointing out all the things that were going wrong in my life that I couldn't see the many things that were going right. I was really good at pointing the maaaany things I didn't like that I forgot about the things i did like.
"Complaining not only ruins everybody else's day, it ruins the complainer's day, too. The more we complain, the more unhappy we get." Dennis Prager
On this day, you will give up the need to complain about the many things – people, situations, events that make you unhappy, sad and depressed, and instead, you will focus on the things that make you feel good, on the things that are right with the world. You will go 24 hours without complaining, because you deserve it! 
Day 6: Embrace an attitude of gratitude and appreciation
I love the feeling I get every time I start to acknowledge the good that is already present in my life.  We get so busy with our problems and so preoccupied with the many things that are missing from our lives that we forget to express our gratitude and appreciation for the many wonderful, people and things that we already present in our lives.
On this day, you will embrace an attitude of gratitude and appreciation and you will say an honest "thank you" for all the beautiful experiences, things and people that are making your life a lot more meaningful and joyful.
"Gratitude is the key to happiness. When gratitude is practiced regularly and from the heart, it leads to a richer, fuller and more complete life… It is impossible to bring more abundance into your life if you are feeling ungrateful about what you already have. Why? Because the thoughts and feelings you emit as you feel ungrateful are negative emotions and they will attract more of those feelings and events into your life." ~ Vishen Lakhiani
Day 7: Practice Self love and acceptance
If you ask me, not too many people know how to be their own best friend. We  are pretty good at being our own worst enemy but not so good at being our own best friend. The most important relationship you will ever have is the one with your beautiful and magnificent self and that is why you need to learn how to love and accept yourself fully.
On this day, you will act in kind and loving ways towards yourself and you will treat yourself just as you will treat your own best friend. On this day, you will work on building the relationship you have with yourself and you will give yourself permission to be whoever you want to be without placing any harsh labels or judgements on yourself. On this day you will treat yourself with much love and acceptance.
"You surrender to a lot of things which are not worthy of you. I wish you would surrender to your radiance … your integrity … your beautiful human grace." – Yogi Bhajan
What if, on this day, you practice giving without expecting anything in return. What if on this day you allow yourself to feel the wonderful joy that comes from doing a good for someone without expecting anything in return.
It can be anything… calling a friend or family member you haven't spoken to in a while, giving free hugs (I looove hugs), paying for the person behind you in a drive-thru or at a coffee shop, leaving money in a public place for someone to find, or maybe sending a card or flowers to a person that might be going through a hard time. It can be an expensive gift that you give, it can be money or maybe just a love note that you leave on someone's desk. It doesn't really matter how big or small your gift is as long as you give it from the heart.
Giving is receiving, it really is, and the more we give to others, the more that we will receive ourselves.
"Kindness in words creates confidence. Kindness in thinking creates profoundness. Kindness in giving creates love." ~ Lao Tzu
Day 9: Lighten your material load
I used to be so bad at giving away things I no longer needed. I remember when I came back from U.S., I was in shock when I saw that my sister gave away all my things to "the poor people". Because she assumed that I no longer needed them, she gave them all away.
Even though I didn't want to admit it at that time, the truth of the matter is that she was right. I really didn't need those things anymore but I just couldn't give them away. I was so attached to every single thing I had and I couldn't understand how can people give away their things. It felt like such a weird concept to me. Not sure who was weirder, me or the concept 
I thought I was the one owning the stuff when in fact the stuff was owning me. Well, things changed, I changed and I am happy to say that I now know how to let go of the things I no longer use and I do it with ease.
When you give away things you no longer use, or need, you make room in your life for better things to come your way. You take out the old and you allow the new to enter. Lightening your material load can be a real therapeutical experience.
On this day, make time to go through your house, your closets, your basement, etc. and take out all the clothes, shoes, bags, books, and any other stuff you no longer need or use. Give it all away and see how much better, lighter and happier you will feel.
"The more you have, the more you are occupied, the less you give. But the less you have the more free you are. Poverty for us is a freedom. It is not mortification, a penance. It is joyful freedom. There is no television here, no this, no that. But we are perfectly happy." ~ Mother Theresa
Day 10: Awareness Day
A few years ago I came to the realization that one day I will die (yes, it took me quite some time to realize that one day I will die). I saw in my mind's eye this image… It was me on the death bed, looking back at my life with regrets, many regrets about the many things I didn't had the courage to do.
That image really scared me! As a result, on the same day, I made a commitment to myself to start living life fully and to make the rest of my life the best of my life. To stop running away from my fears and from life and to start living. In those moments the words of Franklin D. Roosevelt made more sense to me than ever: "The only thing we have to fear, is fear itself."
On this day I want you to use your imagination, to see how your life would look like if you continue living your life the way you are living right now. When you will be on your death bed ready to leave this world, looking back at your life would you be happy with what you see, would you have any regrets?
I don't want this exercise to scare you but rather to give you the push you need to start living life fully.To use one fear (fear of living with regrets) against another fear (fear of doing the things your heart desires) and in the end to get the push you need to start living life fully. If you don't do the things you fear doing and if you don't follow your heart, chances are that you will live a life full of regrets…
"Remembering that you are going to die one day is the best way to avoid the trap of thinking you have something to lose. You are already naked. Follow your heart." ~ Steve Jobs
You see, happiness is not so hard to achieve.
By giving yourself permission to practice these things for 10 days, not only will you become a lot happier, but you will also become more disciplined and focus on building other new positive habits in different areas of your life.  If you tell your mind you want to try something for 10 days, it will most likely be willing to co-operate. 10 days doesn't feel like a very long time.
After you have completed your 10 days, your conscious mind will have the choice of stopping or carrying on with these healthy and positive practices… or at least that's what it thinks. Your neural pathways have formed already and chances are that you will continue with the new healthy habits. You have seen the benefits along the way and your unconscious mind will want to continue if it has been beneficial. After the 10 days, you can pick some of your favorite things from this list and continue for 11 more days, to make it a total of 21 days… Your 21 day happiness challenge. Use your imagination and just have fun with it 
With all my love,
Source:
The Philosophy of the Free-Range Human
"I am free because I know that I alone am morally responsible for everything I do. I am free, no matter what rules surround me. If I find them tolerable, I tolerate them; if I find them too obnoxious, I break them. I am free because I know that I alone am morally responsible for everything I do." ~Robert A. Heinlein
The path from status-quo junkie to having a higher perspective is a difficult one. No doubt. Similarly, the path from soft-slave statist to free-range human is difficult. But as Spinoza said,"All things excellent are as difficult as they are rare." The philosophy of the free-range human is an attempt at being excellent despite the difficulty.
First let's define the differences between a soft-slave statist and a free-range human.
A soft-slave statist is anyone who believes they need a ruler to rule over them, who thinks they need permission to be free, who blindly worships a flag, and who believes violence is the answer to solving problems.
A free-range human, on the other hand, rules over him/herself, does not need permission to be free, does not worship a flag, and thinks that violence is only necessary when used in self-defense or in defense of those not capable of defending themselves. Besides that, free-range humans practice the following core principles…
The Golden Rule
"Live simply so that others may simply live." ~Gandhi
Nobody exists in a vacuum. We are social creatures. As such, we need each other to be free in order to remain free. I remain free for you and you remain free for me. We maintain our freedom and the freedom of others by being kind, compassionate, tolerant, and by treating others the way we would like to be treated.
The golden rule is in alignment with the universal laws that dictate what's healthy and what's unhealthy for human survival. As social creatures, we need each other more than anything else other than oxygen, water, food and shelter. So it behooves us to keep each other healthy, despite unhealthy man-made laws. And the first step toward remaining socially healthy is keeping and maintaining a good conscience.
Nothing maintains a good conscience better than practicing the golden rule. The best way to practice the golden rule is to live in moderation. If everyone lives in balance with nature, and each other, and only takes as much as they need, the tragedy of the commons can be avoided. Otherwise, it leads to structural violence.
The Non-Aggression Principle (and the Art of Fighting without Fighting)
"Absolute freedom mocks justice. Absolute justice denies freedom. To be fruitful, the two ideas must find their limits in each other." ~Albert Camus
That which violates the non-aggression principle (the state) tends to be unhealthy, immoral, and unjust. That which honors the non-aggression principle (the free-range human) tends to be healthy, moral, and just.
Whether it's an overreaching individual or the overreaching state, violence seems to be the dividing line. Freedom is primary up until the point that a person, or a group of people (like the state), becomes violent and thus violates the non-aggression principle. Freedom trumps justice up until the point someone uses their freedom in a violent way, then justice must trump freedom. "Your freedom to swing yours fist ends an inch from my nose."
At that point one must either decide to be a coward/slave, and just take the abuse, or practice courageous self-defense, and rebel against the abuse. The ideal is to practice the art of fighting without fighting up until the point that you absolutely must fight to defend what you love. As Gandhi said, "When there is only a choice between cowardice and violence, I would advise violence."
Freedom must find its limit in justice and justice must find its limit in freedom. Otherwise, we either find ourselves living in a free-for-all state where anybody can do anything without any consequences (think the movie The Purge), or we're living in a violent authoritarian state with oppressive laws and little freedom (think statism). Ideally, freedom balanced with justice and justice balanced with freedom is the healthiest way.
Radical Forgiveness
"If you can fall in love again and again, if you can forgive as well as forget, if you can keep from growing sour, surly, bitter and cynical, you've got it (a life well-lived) half licked." ~Henry Miller
Radical forgiveness is forgiving yourself for having once been deceived. It's also proactively forgiving others for their own deception.
Free-range humans understand that most humans are not free. They realize what it takes to become free and how difficult it is to maintain. Cultural conditioning must be re-conditioned. Societal brainwashing must be washed off. Political claptrap must be transcended. And the residue left over from a profoundly sick society must constantly be cleansed.
Radical forgiveness is proactive forgiveness on the fly. It's a deep, visceral acceptance of the way things are, regardless of our need for it to be a certain way. It's a decisive acceptance of what we can and cannot control. It gives us permission to authentically and sincerely deal with the world the way it is, despite what we've been conditioned and brainwashed into believing.
It creates a fearlessness and a willingness to transform whatever negative, counterproductive, unhealthy, violent shit gets thrown at us into something positive, progressive, healthy and nonviolent. It gets us out of our own way so that we can finally get down to the nitty-gritty of creating meaning despite meaninglessness.
It is a giant sigh, saying, "Okay. Time to make the best of it." It gives us the insurmountable courage to transform demons into diamonds, fear into courage, anger into strength, and wounds into wisdom.
Radical Interdependence
"It is not society that is to guide and save the creative hero, but precisely the reverse. And so every one of us shares the supreme ordeal––carries the cross of the redeemer––not in the bright moments of his tribe's great victories, but in the silences of his personal despair." ~ Joseph Campbell
Radical interdependence is the deep understanding that everything is connected. Free-range humans are keenly aware of this, because they have overcome their own nature-deprivation (and all the anxiety, neurosis, and stress that comes from it) by becoming free-range. They are in sacred alignment with the universal laws that govern all things and dictate health.
Radical interdependence is eco-conscious surrender. It's being keenly aware of the process of self-awakening: from codependence (soft-slave statist) to independence (egocentric freedom) to interdependence (eco-centric freedom).
Where independence was necessary for the self to break away from codependence, interdependence is necessary for the ego to regroup with the cosmos in a healthy and empowering way.
We can use this re-conditioning strategy to update almost any precondition. From statist indoctrination to worldly cosmopolitanism. From fear-based perspective to courage-based perspective. From irrational belief to rational thought. From an unhealthy stagnant lifestyle to a healthy progressive lifestyle. From a fixed and rigid psychology based on outdated ideals, to an open and flexible psychology based on updated ideas.
From codependence through independence and into interdependence, free-range humans are constantly in the process of self-overcoming. They realize that the very evolution of the species is at stake, and they are willing to die to make that evolution a healthy one.
About the Author
Gary Z McGee, a former Navy Intelligence Specialist turned philosopher, is the author of Birthday Suit of God and The Looking Glass Man. His works are inspired by the great philosophers of the ages and his wide awake view of the modern world.
This article (The Philosophy of the Free-Range Human) was originally created for The Mind Unleashed and is published here with permission. It may be re-posted freely with proper attribution and author bio.
Why Intelligent People Fear the Truth
Julian Wash, Contributor
Waking Times
Today I would like to return to your awareness an aspect of the Human condition that bargains with uncertainty and finds comfort in denial. Every so often we must deal with an unpleasant truth we wish would just go away. Sometimes the truth can be very shocking and we find ourselves inadequately prepared to handle it. That's when denial comes to the rescue— and what can't be denied can always be rationalized away.
Perhaps we take for granted our gift of expression and ability to interface in such a complex world. It's a wondrous thing really. Our curiosity and appetite for adventure are tempered only by the fear of death. We fancy ourselves as intrepid beings willing to brave most any course and face the great unknown. Be this as it may, there are limits. There are places where even the most courageous will dare not venture.
In the following paragraphs I intend to wrestle on a pair of Salvatore Ferragamo shoes that are way too tight. You see they're stylish, expensive and give a good impression. The blister forming on my big toe is of no consequence. I need only convince myself that it's me and not the shoe that's the problem. As usual, I'll put on my best face and it's off to the party I go.
Ignorance is Bliss
As we walk in this light of consciousness we find ourselves on a narrow isthmus just above the churning waters of doubt and confusion. Should we fall into these tumultuous tides, we risk succumbing to their cold and relentless currents. But there are times we would rather jump than confront a scary truth that beckons before us. When truth is more frightening than the lie that conceals it, denial can become a welcomed place of refuge.
We're aware that jumping away won't solve anything. What it will do is provide an opportunity to avoid something we really don't want to face. So we dive into the swirling abyss and dismiss the matter as hopeless and irresolvable. We wash-up somewhere downstream clinging to the slippery banks of evasion. Happy to now see it all behind us, we make a vow to never pass that way again. And yet, the memory lingers.
Avoiding truth is not so much a function of ignorance or intelligence but rather conditioning and programming. Being able to convince ourselves that a pertinent truth is neither relevant nor important is a feat worthy of some note. We've all been thoroughly schooled on how to do just that. We've been told repeatedly in our lives how to think and what to believe and so it becomes somewhat natural to impose these same edicts upon ourselves. If something seems too dangerous to handle we simply label it as such and avoid it at all costs.
Many of us would rather admit the "shoe" fits just fine if it makes everything else that much easier. So we brush off the undesirable stuff and continue onward pretending once again that we're an intrepid soul. If something doesn't match our sensibilities and reasonable expectations we are quick to dismiss it. For those who decide to accept a difficult truth, they are torn by decision and run the risk of changing the way they see the world. For some it can create a paradigm shift or an awakening. They might begin to question all that they once held as true. Everything would then fall under doubt and scrutiny. How many people are truly willing to upset the proverbial apple cart to this extent for a glimpse of bitter truth?
I have found this number to be few. Most would rather accept the status quo and not make ripples in their world. There are logical reasons for this and I would be challenged to dispute such a mindset. But truth has a way of anchoring deep within us even when it comes uninvited. Whether we like it or not, truth is truth.
Being naive and unaware may have a blissful quality to it. But it does not represent who and what we are. If we are indeed the intrepid souls we fancy ourselves as being then there is little we can't do. We have powerful minds and an even greater will, so we are very equipped to handle the most difficult of matters. Living in denial or rationalizing away our fear offers no ultimate remedy. We are merely jumping into those murky waters of evasion where we find other wayward "swimmers" who are also struggling to just stay afloat.
Breakup and Heartbreak
No one wants to face a breakup. Nowhere is this better exemplified than in a troubled relationship. If, for instance, one suspects the other of being unfaithful there are a number of avenues they may choose to take. Denial is certainly one of them. It is much easier to convince yourself there isn't a problem, even when compelling evidence suggests otherwise. Instead of diving deeper into the issue, some will choose to simply continue along as if there's no problem at all.
In the end this serves no one. When two people are in love, an intuitive bond is formed. If the bond is broken, so goes the relationship. As painful as this may be, it also affords an opportunity to rediscover oneself, move on and grow from the experience. By denying the bond is severed, one is doomed to live a life of mediocrity, shallow love and empty promises. But gosh, don't these shoes look great.
Sometimes we feel intimately connected with an institution or belief. If we love, for example, our country or religion, then we are likely to only see the good things about it. We don't want to know about the dark side. This is not important. More apple pie and ice cream please. Ah, such a good life. If and when presented with an uncomfortable truth, many will simply dismiss it. The lie they believe is more attractive than the truth they've been served. In conversation they may offer cursory lip service and feigned interest, but when it really comes down to it they can care less about this truth you bring. It's water under the bridge for them —the same water which they swim in.
It can be heartbreaking indeed when one realizes the institution they so ardently believe in is not what they thought it was. Now as we near the anniversary of the tragic events of 9/11, our sensibilities and intuitive knowing are once again feeling challenged. There are many "truths" people have dismissed because it defies all that they hold on to. Yes, and so a life of mediocrity and illusion is chosen above reality. More apple pie please.
Chess and Deduction
There was a time I was a pretty good chess player. I don't mean to toot my own horn, but I was rarely beaten. But that was a while ago and most any state level player would surely make me eat my words along with my tinfoil hat. That being said I do know the rules of the game and how to play to win.
Chess is a strategy game. An expert player utilizes many tactics ranging from logic and deduction to deception. One of my best moves with less experienced players was to make them think I didn't know what I was doing. I use to call it my "Colombo" maneuver after the detective show from the 1970's. Deception is an interesting aspect to the game indeed. Sometimes I would forgo my queen as a ruse. Only a dummy would lose their queen early in the game. But you have to give up something really good to make the ruse work.
The powers that (want to be) are master chess players. I am both humbled and appalled by their methods. I play an aggressive game—but all I can think about is knocking my opponent's "king" right off his little Masonic square. The master players are patient and will think long and hard between each move. They rarely make mistakes. Every move has purpose and meaning. Sometimes they too will sacrifice a major figure on the board to move their plan forward.
When I reflect on the events of 9/11, I see a whole lot of chess playing. This was a carefully orchestrated game indeed. And while I'm not prepared to point fingers at any particular group or organization, I am aware of the "sacrificial" pieces that were set in play. They weren't queens or knights, pawns or rooks— they were skyscrapers. One chess player can't fool another. Whether on a board or played in real life, I know these moves from a mile away. But not all the pieces fell like they were supposed to. Something clearly went wrong. There was one piece that stood alone and had to be taken off the board in a very brash, inexplicable and self-destructive way. This is the chess equivalent of the illegal move of simply grabbing the piece from the board as a frustrated child might do. Ah yes, the cold chess master blinked as there was no errant plane (or whatever else) to cover the ruse of the collapse of Building Seven.
Final Thought
Who among us has not awakened to this clarion call? I ask and wonder. What else does one need? She fell in front of us for all to see, to bear witness and to comprehend. Forty seven stories of exceptional construction, metal and concrete, yielded to a simple fire—so they say. Eighty-one vertical columns, forty-seven stories of steel-framed perfection dropped into its own footprint in nary 6.5 seconds. Perfectly normal, of course, assuming laws of physics and reason don't apply. World Trade Center Building Seven should resonate at the core of each and every one of us. If it does not then perhaps the lie has gotten the best of us. The sleepwalkers would rather jump into the murky water than face a truth of this magnitude. I would offer them a safety line if I could, but it seems they would rather drift away into their sea of mediocrity and indifference. And it is so — and so be it.
I cannot live in that world of make-believe. Like so many others, I've been accosted by truth and I have found that truth has indeed that magical quality of setting us free. So agonizing over a bitter reality seems a small price to pay when it comes right down to it. And so as I pick up the pieces of Seven, I pause and reflect about the meaning of it all. You see, that building spoke in ways hard to describe. I love what she stood for, not because she was merely a building, but because she woke so many of us in the thunderous roar of her climatic fall.
And yet there are those of admirable intelligence that still cannot see or will not see. Their paradigm simply won't allow it. But to what end does it affect me? It does. This is not merely a battle rooted in science and logic but rather in the heart, mind and consciousness of Humankind. The non-seers and the "won't- seers" seem to shirk their duty of an enlightened Human. To jump off the path and swim beyond this towering spectacle of resonate truth seems inexcusable and unacceptable to me. Where are we as a race when we dismiss such a trumpeting call to wake? Do we simply forget how this building fell before us?
I decided to take off those shoes because the pain was getting ridiculous. Seems I started a fad though. Everyone at this formal affair has now slipped off their shoes, taking delight in the grounding experience. They tell me they "feel free" and of course that's exactly what I like to hear. And so now I must ask—how free is free enough?
-Until next time
About the Author
There is a certain obscurity that follows Julian Wash. After all, any writer that starts off with "Dear Humans" might be a little hard to nail down. We sense he's benevolent, a little crazy and we think rather enjoyable to read. Email: jwash@rattlereport.com
**This article was originally published at The Rattle Report, and is reprinted here with permission.**
The 5 Main Cultural Influences Controlling Your Subconscious Mind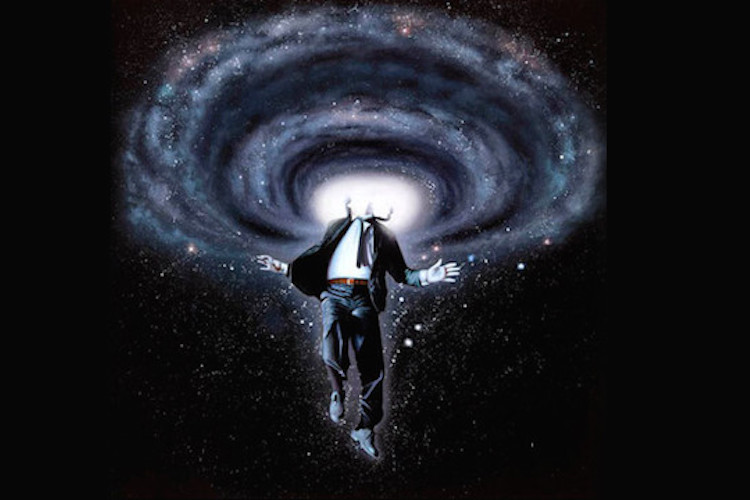 "Until you make the unconscious conscious, it will direct your life and you will call it fate." ~Carl Jung
Flip this quote from Dr. Jung around and it suggests that once you become aware of the unconscious forces directing you, you will experience freedom and gain newfound control over your own life. This realization gives us extraordinary power.
Based on what we know about the brain, mind, and consciousness, most of our decisions are made without conscious thought, that is, we are driven by low-level mental activity which happens automatically. This level of thinking is the product of the subconscious mind.
"Contrary to what most of us would like to believe, decision-making may be a process handled to a large extent by unconscious mental activity. A team of scientists has unraveled how the brain actually unconsciously prepares our decisions. "Many processes in the brain occur automatically and without involvement of our consciousness. This prevents our mind from being overloaded by simple routine tasks. But when it comes to decisions we tend to assume they are made by our conscious mind. This is questioned by our current findings." [Source]
In other words, most of the time we are basically on autopilot.
The fact that subliminal advertising can alter the buying habits of consumers is well-established and this is a widely used practice in the advertising industry. It is, perhaps, the most overt form of directly tampering with the subconscious minds of individuals. But there a great deal of other things all around us which interfere with our subconscious programming on a daily basis.
1.) Beauty Programming – In 2017, Forbes magazine estimated that the beauty industry is worth nearly half a trillion dollars a year in the U.S. The industry is so lucrative because of how body image is used to manipulate people and their sexual identities, especially women. An ideal, largely unattainable representation of beauty is projected throughout our culture, causing a major disruption to self-identity. Over-sexualization of even the youngest members of society is everywhere.
2.) Violence Programming – This one is everywhere, from the nightly news to the vast majority of television shows and movies, and even throughout the music industry. Violence is presented as the solution to any problem, darkly coloring the subconscious mind with images of death, torture, fighting, destruction, war and violence against nature.
"Have you ever noticed how television and print media will scream themselves hoarse in news documentaries, editorials and heavy analytical pieces about 'rising pornography, crime, violence, gunplay', etc? And yet in the same TV Guide announcing the latest special on 'The Crisis of Sex and Violence' will appear an advertisement for Miami Vice, the 'show that brings you the action and excitement you've come to expect', etc. Or your newspaper will condemn sex and violence in the loftiest terms but there in the entertainment section is a half-page advertisement for a new 'action' movie accompanied by a photo of women in string bikinis and high heels fondling automatic pistols and machine-guns." Michael A. Hoffman,  Secret Societies and Psychological Warfare
3.) Occult Symbolism – Classic occult symbolism is ubiquitous in our culture now. Appearing throughout entertainment media, the spiritual symbols of the occult present a constant reminder that dark forces are at play in our world. They trigger the deeply subconscious fear of death, which is thought to be the main driver of all human behavior, as well as submissiveness to base level forces, such as fear, greed, and lust.
"The themes are applied in so many productions that it utterly defies coincidence, which means there must be some greater unifying message or purpose to it all. Based on the type of symbols and when looked at in the historical context of esoteric religious movement, Egyptian theology, Babylonian mythology, Satan worship and so on, Hollywood and the movie industry is clearly working to serve a particular idealogical movement.

The worship of dark and satanic forces has historically been linked to human sacrifice, pedophilia, sexual perversion, ego worship, celebrity worship, fragmentation of the individual psyche into controllable parts, mind control and corruption of the soul. The use of the occult and its symbols is a methodology employed to weaken the power of the individual and to create psychological slaves. It is a serious form of mind control." ~Buck Rogers
4.) The Hypocrisy of Church and State – Stoking extreme cognitive dissonance, the most influential institutions in our world, church and state, are perpetually engaged in behavior that defies their stated objectives, creating an environment where otherwise would-be virtuous people develop a warped sense of reality.
The Catholic Church is mired in evil child-abuse scandals all the time, but they still put on the air of righteousness. The government is pretty much always engaging in scandal, murder, corruption and every other evil things, while, again, presenting itself as an organization that brings justice and equity to our world.
5.) Victim Consciousness – If you believe you are a victim, then you also believe that you have no control over your choices and fate. Church and state love for people to play the role of victim, because they know it leaves a power vacuum in one's life, causing them to look outwardly for direction, while giving up their power.
Final Thoughts
The subconscious mind doesn't speak the same language as the conscious mind. It works on the level of visualization. Many of the influences mentioned above operate as mental images within the minds of many in our culture. A form of daydreaming. A trance like state. Waking up to this awareness is exceptionally liberating.
About the Author
Sigmund Fraud is a survivor of modern psychiatry and a dedicated mental activist. He is a staff writer for WakingTimes.com where he indulges in the possibility of a massive shift towards a more psychologically aware future for humankind.
This article (The 5 Main Cultural Influences Controlling Your Subconscious Mind) was originally created and published by Waking Times and is published here under a Creative Commons license with attribution to Sigmund Fraud and WakingTimes.com. It may be re-posted freely with proper attribution, author bio, and this copyright statement.