How The World Will Collectively Stop Elite Level Child Sex Trafficking & Ritualistic Abuse
The Facts:I received a heartfelt email from a reader who captures the feeling of hopelessness that some people who are awakening feel in the face of global child trafficking. I felt that it would be good to address this in an article for all to consider.
Reflect On:What is each individual's role in the awakening of humanity to the reality of things like child trafficking? Is it possible that our own state of mind about it has an impact as to how effective we are in fostering this awakening?
On this occasion of my 100th article for Collective Evolution since I started back in April, I wanted to take the opportunity to thank my readers for their emails of inquiry, commentary, encouragement and appreciation. Although it's getting difficult, I still try to respond personally to each one, because I have gained a lot of insight and inspiration from them. As well, I believe that the work of community-building, which is a mandate of Collective Evolution that I strongly believe in, occurs mainly as a result of the quality of our one-on-one interactions with each other.
I happened to get an email from a reader a few days ago, and I immediately felt that she was raising a point that was relevant to many people in the awakening community. I asked her if I could publish her email and my response to it in an article, which would give me the time to respond thoroughly to her question. She graciously agreed, and so here it is.
Re: Your Article On Child Trafficking
Richard,

Great article. I am awakened single mother of three daughters immigrant from eastern Europe. I got this awareness about child trafficking torture and magnitude of this terrible problem already when majority of people were deeply asleep. I was reading Kevin Annett's website and listening to him explaining atrocities in residential schools in Canada. Murder and abuse of native Indian populations already back in 1960 and crown of England plus pope's involvement.

Since I learned about it I struggle. The feeling is not disbelieve. I went through anger phase long time ago. I know its true and the only problem I have is what can I do how can I help. As immigrant I do not have any network of people to connect with talk to, or form some groups. I think Richard the problem is we are scattered and isolated. The people at work places and family do not want to hear about it. They are not ready to hear about this at all. Making them listen is not productive.They are deeply asleep or in denial. They get upset when this is brought up, they do not believe its true.

I would like to do something. I have such a feeling of wanting to help those children, protect them…but see no way to know how. Working in organizations that are infiltrated is no use.

So what do you suggest for us people to do? We go to work. We take care of family barely making ends meet. How can we can break this network??? I struggle with that. None of the people I know would believe or even want to listen. And  you cannot force the information on people. Especially those people in my work who have no idea…

I feel so useless not being able to do something about it. I think there are more people like me. People who know but are completely alone in that knowing. That makes it hard. There are groups and communities and truthers like David Wilcock and others…but people like me have no money to go to conferences and participate in these movements.

Just letting you know there is tremendous will to help this but also huge inertia caused by isolation of majority of people like me…We hear all the time from people like you or others that it is up to us the people. We are the people. The problem is we are scattered and not united. We have no tools.

Thanks for your article. All the best,

Bogna
My Response
Dear Bogna,
I thank you for expressing so eloquently the hopelessness that I believe is felt by many people who awaken to the reality of child trafficking. This awakening has led to our collective understanding that child trafficking is not the result of scattered efforts of individual groups of profiteers, but is a highly organized network coming from the very upper reaches of our authority, and is coordinated with other wicked agendas such as gun and drug trafficking, organ harvesting, environmental upheaval, massive financial fraud, genocide, and the like.
I have wrestled for the past few decades over the question of what to do if we see situations in the world that clearly need to change if we as a collective are to survive and to thrive. The struggle in my mind was between two ends of the spectrum, each of which I felt had some validity:
Should we fight fire with fire? Should we protest injustice, join movements and be active in voicing our opposition? Call on our government to act, or bypass them altogether and exercise civil disobedience?
Or, should we let go and accept things as they are? Retreat into our own lives and do the best we can for our loved ones? Focus on the spiritual realm, meditate on peace and expand our consciousness?
It was only when I finally saw there was a higher synthesis of these two polarities that I felt I had found the satisfactory answer to my question. And so excited was I about this answer that I dramatized it in a one-person multimedia play entitled "Action", which I performed last November. I will attempt to outline the conclusions I came to.
The Spiritual Realm. Based on my spiritual beliefs, which have their roots in many of our great spiritual traditions, I see the physical world as maya, the 'illusion,' and understand that we are truly spiritual beings having a physical experience.
I believe we all chose to come here at this time, chose the family we were born into and the circumstances of our lives, in order to live through the conditions which would be optimal for our soul's growth. We enter this physical 'game' for the joy of physical experience, and for the purpose of growing and expanding our individual and collective consciousness through the experience. As I quoted from Hidden-Hand in my final Lucifer article,
Remember that ultimately, this is a Game, that we are all playing here. We are actors, playing on the "stage of Life". This 'world' is all illusion, or 'though-form'. No one really "dies", and no one is really hurt. In between incarnations, you know this very well. But the rules of the game ensure that you must forget who you really are, so that you believe it is all 'real' whilst you are playing the game of Life. That is an essential prerequisite when you are making choices. Otherwise, the game would be too easy.
The Material Realm. Having said that, we came here to play the game, with every ounce of care and conviction we've got. For all intents and purposes, we are meant to treat this as real and act accordingly. We are cautioned not to use our spiritual beliefs as an excuse to avoid or recoil from the life experiences we came here to have. People who are called upon to act courageously when a given situation calls for it may sometimes use their spiritual beliefs to try to rationalize their cowardice or complicity with wrongdoing.
That is not why we are here, and that is not the proper use of spiritual knowledge. Every act is an act of self-definition. With everything we do we are illustrating who we are as a species. The commission of acts which we know to be wrong within this relative plane of existence, the condoning of such acts, or even turning a blind eye to them all serve to limit who we are as a collective, and impacts our ability to actually create the world we want for ourselves.
How This Relates To Child Trafficking.  This is how all this relates to child trafficking and all the other horrors that our community is awakening to. The first thing is that we cannot be prisoners of our history. We have to reconcile our knowledge about the amount of suffering and damage that has been inflicted upon our children in the past. We have to accept the past to truly be effective in the present.
Here is where a higher spiritual perception can be useful: it gives us the understanding that all children who went through suffering in the past came to the Earth by choice, and now that they are in the higher realms they are not suffering. They played a chosen role inside the game and they are now safe and happy outside of the game.
When we feel a sense of hopelessness, it is because we have not reconciled the past, and we believe that what happened in the past is bound to continue in the future. In that way, our hopelessness, on an energetic level, actually maintains things as they were in the past, which we obviously don't want. We have to feel hope if we are to be a positive force of change.
So we have to overcome that hopelessness, and replace it with intention. We as individuals in the awakening community who want to end the suffering and trauma of child trafficking in the world must hold the intention that humanity will end child trafficking. Then, rather than hopelessness, we not only have hope, but we start to emanate the type of energy that brings about change. This energy is the source of what is manifested in the world, and if we focus this energy with an intention, then it naturally changes the collective consciousness. Unconscious people will then automatically start to think in a new way.
To the specific points that those around us are asleep, that the awakened ones are scattered and unable to galvanize into any kind of force that will do any good, I would say this: be the light. If you have awareness but you are in a state of hopelessness, the light of your awareness will not shine, the power of your energy will not open the minds of those around you. Once you let go of hopelessness, and ground yourself in the intention that we will end child trafficking, you may be surprised that you suddenly start attracting like-minded people into conversations, or some of the people who dismissed these claims in the past are suddenly opening their minds, and showing an interest.
You did not come to this life to be upset that you have no way to do what you think needs to be done. You came here into this life to work within your circumstances. If that means being a single working mother with three children, then that is the context you were meant to work through. If it is impossible for you to band together with other awakened, like-minded beings, then that is not what you came here to do. Your awakening in itself has caused a change in the collective consciousness. Now, in the quiet of your own mind, free from distraction and fear, your inner voice will let you know what your role is within your circumstances. If you are able to let go of any attachment to the suffering of children in the past, and thereby let go of hopelessness, you will start to see some magic synchronicity in your life coming from the powerful energy of your intention.
We will end child trafficking, Bogna. Please join me in that intention.
Take care,
Richard
Havana Syndrome again? CIA officers are mowed down by a mysterious disease
A CIA officer in Moscow experienced symptoms of the so-called "Havana syndrome" in 2017. This became known to The New York Times with reference to sources in diplomatic circles.
CIA officer Mark Polimepulos, who helped lead covert operations in Russia and Europe, complained about the manifestation of mysterious symptoms. According to the newspaper, in December 2017, he felt severe dizziness, which later developed into a prolonged migraine, forcing him to retire. At that time, Polymerpoulos was 48 years old.
It is noted that such a case was not the only one. Similar symptoms were experienced by the staff of the American ambassadors in Cuba and China in 2016-2018. However, the exact number of cases and the place where this happened is not named. It is alleged that the US diplomats have tried to influence in a similar way around the world.
At the same time, the US State Department was unable to establish an unambiguous reason that caused the "Havana syndrome." Among other things, it was assumed that the diplomats may have been exposed to an unidentified sound effect.
In 2017, it was reported that, beginning in late 2016, American diplomatic officials and their relatives in Cuba began to complain of symptoms such as hearing loss, nausea, headaches and balance disorder. 
The Associated Press received audio footage of the attack and described the harassing sounds as "the high-pitched sound of crickets combined with fingernails scratching on a board." Then the American government suggested that Russia or China could be the culprit.
Many victims are still undergoing rehabilitation. Specialists from the University of Pennsylvania performed magnetic resonance imaging and revealed visible changes in the structure of the brain in the diplomatic missions.
Differences were found in 23 men and 17 women who complained of health problems while on diplomatic duties in Havana. Scientists have yet to figure out what causes the unusual symptoms.
How Russia and the United States nearly started a nuclear war in 1995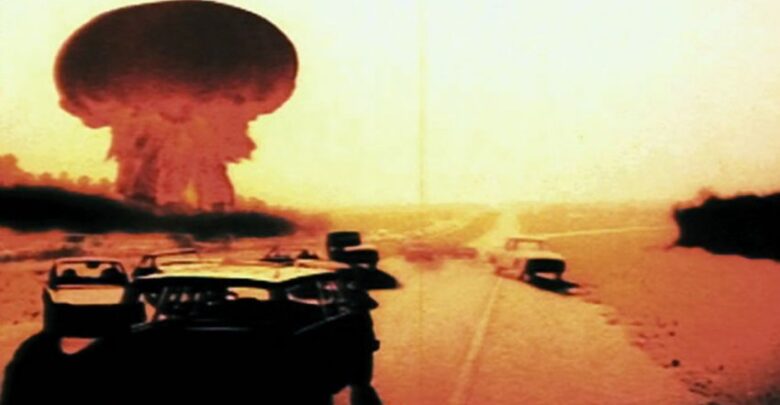 The Norwegian meteorological rocket incident remains the only time in history that the Russian president has activated his nuclear briefcase.
On January 25, 1995, Doomsday could have come in the world: the Russian Federation was preparing to launch a nuclear strike on the United States. How did it come about that the states that left the confrontation of the Cold War in the past and had just normalized relations with each other found themselves on the verge of mutual destruction?
The beginning of the war?
The cause of the crisis was an ordinary Norwegian meteorological rocket. Its launch from the small island of Anneia at 7 am local time (10 am Moscow time) towards Spitsbergen caused a stir in Russia.
Black Brant XII. Legion Media / ZUMA Press
Equipped with scientific equipment to study the aurora borealis, the Black Brant XII was similar in size to the nuclear-powered American Trident D-5 ballistic missile, intended for launch from submarines. In addition, it flew along a trajectory along which, as the Russian Defense Ministry believed, American missiles would fly in the event of a nuclear war.
In December 1994, Norway informed 28 states, including Russia, about the planned launch, but did not give a specific date, limiting itself to specifying the period: from January 15 to February 10 of the next year. Due to bureaucratic delays, this information did not reach the Russian Missile Warning System, which sounded the alarm.
Decisive minutes
An emergency meeting with the country's top political and military leadership was convened in the Kremlin. Defense Minister Pavel Grachev, Chief of the General Staff Mikhail Kolesnikov and President of the Russian Federation (as Supreme Commander-in-Chief) Boris Yeltsin had three strategic missile forces control terminals activated – the so-called nuclear suitcases.
Vladimir Sayapin / TASS
The military believed the lone missile could have been fired to create an electromagnetic pulse that knocked out Russian radars and communications systems. Following it, a massive blow could be expected.
For several tense minutes, as leaders watched it flight, it was decided whether Russia would launch a nuclear strike against the United States.
"Little is known today about what Yeltsin said at the time, given that it could have been some of the most dangerous moments in the entire history of the nuclear era," The Washington Post journalist, David Hoffman wrote three years after the incident : "They make it clear that the Cold War nuclear readiness system continues to operate, and how catastrophic its consequences could be, despite the fact that the feud between the great powers is already over."
The situation was discharged only when it became clear that the rocket had gone towards Spitsbergen (not far from which it fell into the ocean). The nuclear cases have been deactivated.
Russian President Boris Yeltsin (center) and Russian Defense Minister Pavel Grachev (right). Igor Mikhalev / Sputnik
The incident with bringing Russia's Strategic Nuclear Forces to combat readiness, soon became the property of the world community. When, four years later, the Norwegians were about to repeat their launch of Black Brant XII and reported this to the Russian Foreign Ministry, the US additionally warned all key Russian military departments about it through their channels. As a result, this time there were no unpleasant surprises.
Source: rbth.com
Germany conducted exercises in case of nuclear war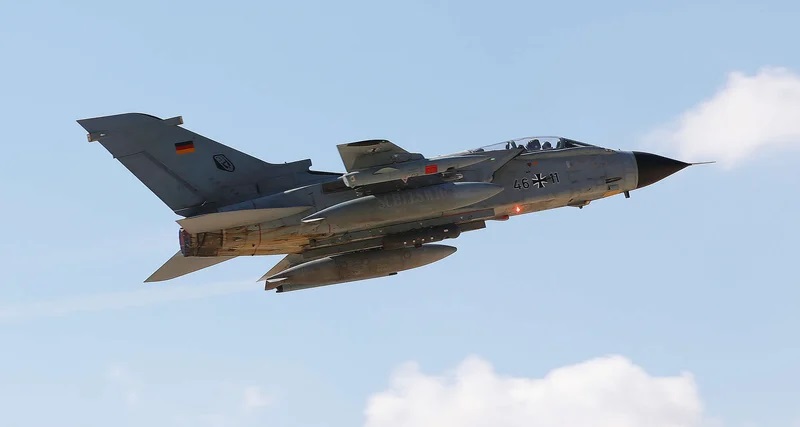 The Bundeswehr with partners in the North Atlantic Alliance ( NATO) trained in operations in a nuclear war.
The German army, together with Italian, Belgian and Dutch colleagues, conducted exercises in the event of a conflict with the use of nuclear weapons.
The location of the exercise "Steadfest Noon" was chosen airbase "Nörfenich", where the tactical squadron of the Luftwaffe 31 "Boelcke" is located. Together with the Luftwaffe of the Bundeswehr, the air forces of other NATO countries, in particular, Italy, the Netherlands and Belgium, took part in the exercises.
According to a report by Bild, the exercise scenario involved training procedures for safely removing nuclear weapons from storage, delivering ammunition and installing them on aircraft. The training flights took place without nuclear weapons, and in parallel with the aviation exercises at the Büchel airbase, where the tactical squadron of the Luftwaffe 51 Immelman is located, the Resilient Guard air defense systems were trained to protect the airfield from air attacks.
The training sites for the Luftwaffe of the Bundeswehr were not chosen by chance, since the Nörfenich airbase is a reserve storage site for the B61, a hydrogen bomb that forms the basis of nuclear weapons of the US strategic nuclear forces. 
Some of this ammunition is stationed at NATO bases in Europe. The exact number of hydrogen bombs that are stored at European sites and which ones are not reported. In Europe, the B61 is carried by Panavia Tornado fighter-bombers (pictured) and General Dynamics F-16 Fighting Falcon fighters.
Recall that the B61 thermonuclear bomb is the main weapon of the US strategic nuclear forces, although it entered service in 1968. Since 2012, a new guided version of the B61-12 has been under development, which will replace all B61 and B83 bombs that have been in service since 1983. It can be used both on strategic bombers and tactical aircraft. About two billion dollars were spent on the development of the 12th modification of the aerial bomb.