How The US Government Really Discovered The Rings Around Jupiter – It Wasn't Video Footage…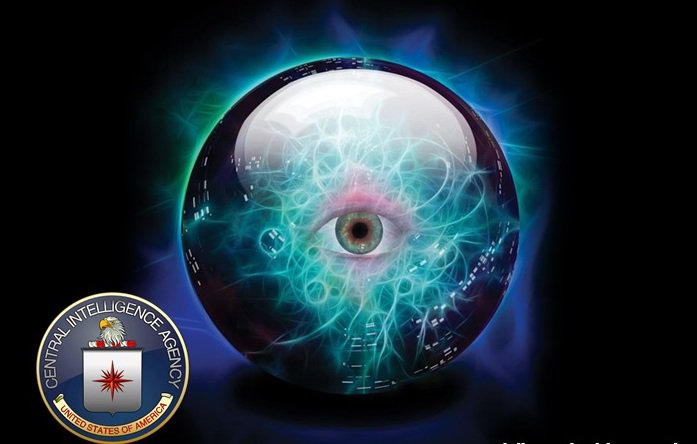 Never in human history have we seen such a disclosure of sensitive information that was previously kept classified. Never in human history have we seen new revelations and information emerge that severely challenge the belief systems many of us hold, or have held. We're living in a special time here on Earth, there is currently a big shift in the way we collectively perceive our world. This is something that's occurred throughout all stages of human history. For example, when science began questioning the Church, when the Earth became round from flat, and when Einstein published his paper on special relativity. We are lucky enough to be living through a shift right now; the realization that there is much more to our world than what we call physical material reality, and that this 'spiritual' and 'invisible' world has a direct correlation with the physical one. A great example of that is how hundreds of scientists are gathering to emphasize that matter is not the only reality.
Another great example, is the fact that the Department of Defence declassified their involvement in a more than two-decades long study of parapsychological phenomenon anomalies like ESP, telepathy, clairvoyance, and remote viewing.
It also amazes me how this stuff can be deemed as "pseudoscience" when results from published research show statistically significant results, and in some cases, more so than the "hard sciences". One study that dates as far back as 1999, showed the parapsychological phenomena was more credible than the science used to approve certain medications and over-the counter relief drugs. It's also perplexing to ponder the idea that this stuff is simply not real, when it's been studied and used by the highest levels of global governments for decades.
The idea that consciousness, or factors associated with our human consciousness, affect our physical material world is all but confirmed. This program was called the STARGATE Project, and given what we already know about the black budget and the world of secrecy, it's safe to assume that not all which was discovered has been disclosed, and that these programs still run today.
On a side note, here's an interesting lecture from the Co-Founder of the STARGATE program, Russel Targ, which not only had intelligence agencies involved, but also researchers from Stanford Research Institute (SRI). In 1976, a presentation was given at the Institute of Electrical & Electronics Engineers (IEEE) on a paper published by the Institute on behalf of Hal Puthoff, the other Co-Founder (now part of the To The Stars initiative that received and released the recent UFO Pentagon footage) and Russell Targ. After that, the program went black.
One part of the STARGATE project was remote viewing, which is the ability of individuals to describe remote geographical locations up to several hundred thousand kilometres away, and more, from their actual physical location.
Here's a telling quote from some of the declassified literature:
"To summarize, over the years, the back-and-forth criticism of protocols, refinement of methods, and successful replication of this type of remote viewing in independent laboratories has yielded considerable scientific evidence for the reality of the [remote viewing] phenomenon. Adding to the strength of these results was the discovery that a growing number of individuals could be found to demonstrate high-quality remote viewing, often to their own surprise. . . . The development of this capability at SRI has evolved to the point where visiting CIA personnel with no previous exposure to such concepts have performed well under controlled laboratory conditions." (source)
The program had many successful accomplishments, which included cases of premonition as well. Another example, out of many, would be the fact that they used the program to locate a lost spy plane in Africa.
According to Paul H. Smith, PhD., and one of the participants in the Stargate project (now a retired US army major), gives us more detail from his book that is sourced below:
"In March 1979, a young Air Force enlisted a woman named Rosemary Smith was handed a map of the entire continent of Africa. She was told only that some-time in the past few days a Soviet Tu-22 bomber outfitted as a spy plane had crashed somewhere in the continent.  The United States desperately wanted to recover the top secret Russian codes and equipment the Tu-22 carried. Using their remote viewing skills, she pinpointed the wreckage, even though it had been completely swallowed by the jungle canopy into which the jet had plunged nose first. (source, pg. 31)
To be honest it's quite amazing, the program was even able to identify a Russian sub that defied global engineering feats, located in a secret Russian military installation.
Here's an interesting related CE article that shows more examples of actual people with specific skills under examination by the Department of Defence:
CIA Document Confirms Reality of Humans With Special Abilities Able To Do Impossible Things
The Rings Around Jupiter
One participant of the program, remote viewer Ingo Swann, was tasked with the job of taking a look at what could be going on off the planet.
Dr. Puthoff explains:
"To determine whether it was necessary to have a 'beacon' individual at the target site, Swann suggested carrying out an experiment to remote view the planet Jupiter before the upcoming NASA Pioneer 10 flyby. In that case, much to his chagrin (and ours) he found a ring around Jupiter, and wondered if perhaps he had remote viewed Saturn by mistake. Our colleagues in astronomy were quite unimpressed as well, until the flyby revealed that an unanticipated ring did in fact exist."
In addition to Swann, there are a lot more remote viewers in this program, as Paul Smith mentioned above, like Joe McMoneagle, who has remote viewed off planet as well, and found some fascinating stuff related to mars.
The issue we have with a phenomenon like this is that it seems to be in the hands of the Department of Defence. Why are we only interested in using something that could be considered the next scientific revolution, for defence purposes?
"The day science begins to study non-physical phenomena, it will make more progress in one decade than in all the previous centuries of its existence." – Nikola Tesla 
CIA Crushes CNN's Latest Trump-Russia Conspiracy Theory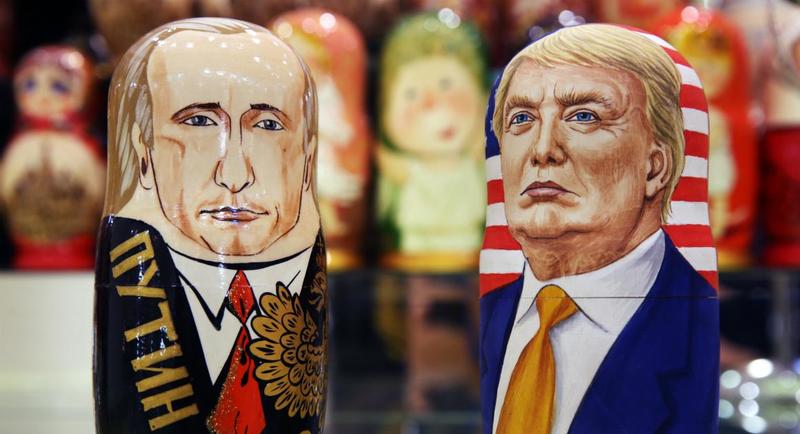 (Raul Ilargi Meijer) It's undoubtedly better to leave some stories alone, and this may be one of them. Putin's spokesman Dmitry Peskov perhaps put it best when he called it "pulp fiction" (and what's more American than that?). But this one is so exemplary of how the news is cooked up for you these days, let's have a go anyway.
What makes this story so ideal for its purpose is that it involves intelligence and state secrets, so the news outlet that runs it doesn't have to prove a thing; it can simply say it's not authorized to divulge what it doesn't write, while hinting it does know. Plus, it can use any number of covert sources.
But in the process, a damning picture can still be painted. And if that picture involves Donald Trump, and it's CNN that's painting it, well, we know what it's going to look like. Here's how it started at CNN yesterday (with some additions from today):
US Extracted Top Spy From Inside Russia In 2017
In a previously undisclosed secret mission in 2017, the United States successfully extracted from Russia one of its highest-level covert sources inside the Russian government, multiple Trump administration officials with direct knowledge told CNN. A person directly involved in the discussions said that the removal of the Russian was driven, in part, by concerns that President Donald Trump and his administration repeatedly mishandled classified intelligence and could contribute to exposing the covert source as a spy.

The decision to carry out the extraction occurred soon after a May 2017 meeting in the Oval Office in which Trump discussed highly classified intelligence with Russian Foreign Minister Sergey Lavrov and then-Russian Ambassador to the US Sergey Kislyak. The intelligence, concerning ISIS in Syria, had been provided by Israel. The disclosure to the Russians by the President, though not about the Russian spy specifically, prompted intelligence officials to renew earlier discussions about the potential risk of exposure, according to the source directly involved in the matter.

At the time, then-CIA Director Mike Pompeo told other senior Trump administration officials that too much information was coming out regarding the covert source, known as an asset.[..]
Asked for comment, Brittany Bramell, the CIA director of public affairs, told CNN: "CNN's narrative that the Central Intelligence Agency makes life-or-death decisions based on anything other than objective analysis and sound collection is simply false. Misguided speculation that the President's handling of our nation's most sensitive intelligence—which he has access to each and every day—drove an alleged exfiltration operation is inaccurate."

[..] White House press secretary Stephanie Grisham said, "CNN's reporting is not only incorrect, it has the potential to put lives in danger."

The removal happened at a time of wide concern in the intelligence community about mishandling of intelligence by Trump and his administration. Those concerns were described to CNN by five sources who served in the Trump administration, intelligence agencies and Congress. Those concerns continued to grow in the period after Trump's Oval Office meeting with Kislyak and Lavrov. Weeks after the decision to extract the spy, in July 2017, Trump met privately with Russian President Vladimir Putin at the G20 summit in Hamburg and took the unusual step of confiscating the interpreter's notes.

Afterward, intelligence officials again expressed concern that the President may have improperly discussed classified intelligence with Russia, according to an intelligence source with knowledge of the intelligence community's response to the Trump-Putin meeting. Knowledge of the Russian covert source's existence was highly restricted within the US government and intelligence agencies. According to one source, there was "no equal alternative" inside the Russian government, providing both insight and information on Putin.
Pretty bad, right? Well, we're not done just yet. Here's the BBC adding its two cents:
US Extracted High-Level Spy From Inside Russia In 2017, Reports Say
Russian media named the spy as former presidential administration official Oleg Smolenkov. The Kommersant newspaper said Mr Smolenkov went on holiday with his family to Montenegro in 2017 and disappeared, before a man with the same name and a woman with the same name as Mr Smolenkov's wife purchased a house in the US state of Virginia, near Washington DC. Russian reports said Mr Smolenkov had worked for Yury Ushakov, a senior aide to President Putin.

Asked by the BBC on Tuesday about the reports, Kremlin spokesman Dmitry Peskov confirmed that Mr Smolenkov had worked for the presidential administration but denied that he had held a high-level position, adding that he had been sacked. Mr Peskov described the US media coverage of the reported extraction as "pulp fiction".

There was no suggestion on Tuesday that President Trump directly compromised the source in Russia, and reports said that widespread media speculation about US intelligence conclusions had contributed to the decision to extract the source. Last year, Russian operatives travelled to England and used a nerve agent in an assassination attempt against a former Russian military intelligence officer, Sergei Skripal, who had spied for the British.
Isn't it just lovely how they manage to throw in Skripal there at the end? Took a bit of stretching, but the BBC is plenty flexible
Qanon: "They want you DIVIDED"
Okay, so this alleged spy is extracted (or "exfiltrated") by US intelligence, and then buys a home in Virginia. But not only that, he buys it under his own name. Presumably so that if Putin wants to find the man who divulged all those secrets for 10 years+, he can just Google him. Here's NBC:
Possible Russian Spy For CIA Now Living In Washington Area
A former senior Russian official is living in the Washington area under U.S. government protection, current and former government officials tell NBC News. NBC News is withholding the man's name and other key details at the request of U.S. officials, who say reporting the information could endanger his life. Yet the former Russian government official, who had a job with access to secrets, was living openly under his true name.

An NBC News correspondent went to the man's house in the Washington area and rang the doorbell. Five minutes later, two young men in an SUV came racing up the street and parked immediately adjacent to the correspondent's car. The men, who identified themselves only as friends of the Russian, asked the correspondent what he was doing there.

[..] The [New York] Times said the source was "the American government's best insight into the thinking of and orders" from Putin, and was key to the CIA's assessment that Putin favored Donald Trump's candidacy and personally ordered the hacking of the Democratic National Committee.
The Times previously reported that the source was considered so sensitive that then-CIA Director John Brennan had declined to refer to the person in the top secret Presidential Daily Brief during the final months of the Obama administration. Brennan sent reports from the source to the president and a small group of top national security aides in a separate, white envelope to assure its security, the Times reported.

[..] NBC News has not confirmed that the Russian living near the nation's capital fed the CIA information about Russian election interference. But for reasons that NBC News is withholding, he fits the profile of someone who may have had access to information about Putin's activities and who would have been recruitable by American intelligence officials.

Two former FBI officials told NBC News they believe he is the source referred to in the CNN and New York Times report. The Russian will likely be moved from the place he is currently living in the interest of keeping him safe, current and former officials said.
He will be moved in the interest of keeping him safe. That is just brilliant. What, you think Putin will be upset at no longer being able to Google his whereabouts?
To remain fair, let's give RT some space, too, shall we?
Was Key CIA Spy 'Extracted' From Moscow Over #Russiagate Fears?
Media outlets in Russia immediately began speculating as to the identity of the alleged mole, quickly settling on Oleg Smolenkov, state advisor of the third class who had worked at the Russian embassy in Washington before 2010. Smolenkov took his wife and three children on vacation to Montenegro on July 14, 2017, whereupon they vanished without a trace. The police have been investigating their disappearance as possible murder.

[..] Russian Senator Franz Klintsevich, deputy head of the Defense and Security Committee, dismissed CNN's story as "fake" and "carrying out orders for another attempt to discredit Trump," according to TASS. Most of the US mainstream media outlets spent the past three years promoting the notorious 'Russiagate' conspiracy theory on behalf of the Democrats, and have refused to acknowledge any wrongdoing even though special counsel Robert Mueller failed to find anything to incriminate the president after a two-year investigation.

Moreover, CNN and MSNBC have hired a number of former intelligence officials, whose fingerprints have been all over 'Russiagate,' as anti-Trump pundits.
John Brennan, James Clapper, here's looking at you. There was no need today to read much further in order to find out that the secret info Trump is accused of divulging to "the Russians" had already been published first by no other than…CNN on March 31 2017. There was no secret. Other than perhaps, says Aaron Maté, that Israel was the source. But trust us, Putin would have known that.
After the Mueller report fiasco, one would think the media who don't like Trump would be more careful with their reporting, and before reporting it. But they just keep at it.
In the process, as quoted above, through their false reporting and false claims, it's they who are endangering lives, not Donald Trump:
Brittany Bramell, the CIA director of public affairs, told CNN: "CNN's narrative that the Central Intelligence Agency makes life-or-death decisions based on anything other than objective analysis and sound collection is simply false. Misguided speculation that the President's handling of our nation's most sensitive intelligence—which he has access to each and every day—drove an alleged exfiltration operation is inaccurate." [..]
White House press secretary Stephanie Grisham said, "CNN's reporting is not only incorrect, it has the potential to put lives in danger."
It's not just the White House, the CIA itself says it too.
Asking for a friend: You think the country's still capable of having a normal conversation

found on Zero Hedge
Source:
https://www.theautomaticearth.com/2019/09/pulp-fiction-media/
More Americans Questioning Official 9/11 Story As New Evidence Contradicts Official Narrative
Whitney Webb, MintPress News
Waking Times
Today the event that defined the United States' foreign policy in the 21st century, and heralded the destruction of whole countries, turns 18. The events of September 11, 2001 remains etched into the memories of Americans and many others, as a collective tragedy that brought Americans together and brought as well a general resolve among them that those responsible be brought to justice.
While the events of that day did unite Americans in these ways for a time, the different trajectories of the official relative to the independent investigations into the September 11 attacks have often led to division in the years since 2001, with vicious attacks or outright dismissal being levied against the latter.
Unidentified Triangular Craft Near Oregon Air Base Leaves Conspiracy Theorists Guessing
Something that was universally deemed to be an exotic triangular object made its way over Portland, Oregon, arousing vast speculation over covert USAF projects, both past and present.
There has emerged a series of images supposedly showing a shadow project government spy plane in the skies over Portland, Oregon in the US, apparently a stone's throw from the Portland Air National Guard Base (PANG). The authenticity of the images has yet to be verified, however.
The triangular, partially lit-up object featured in the snaps couldn't help but intrigue the vast audience of YouTube conspiracy theorists Blake and Brett Cousins of thirdphaseofmoon, who posted the pictures in a clip over the weekend, citing "multiple accounts" from a number of onlookers in the area.
In the clip, Blake noted that the sighting, more specifically the contours, bears a striking resemblance to the alleged "infamous" TR-3B Black Manta – an aircraft that is thought to have been developed for the US Air Force as part of a black project.
Many have long speculated that the supersonic stealth plane, with a recognisable triangular design, was used during the Gulf War to provide laser designation for the Lockheed F-117 Nighthawk attack aircraft.
Blake went on to suggest that the craft in the images was most certainly "military", given the light it was throwing back.
"FINALLY! It's About To Get Real…TR-3B Pang Base Portland", the website founders wrote, while another user commented in the same manner:
"Great picture of a TR-3B."
There were, however, those who thought other options would be even more plausible:
"Judging by the pic that's not the TR3. That's the new Stealth AI Drone", one astonished viewer noted, while another butted in, saying that he would rule out CGI (computer-generated imagery).
Hordes of fans applauded the footage, bringing up the military base in the vicinity: one even suggested that it could be a new stealth drone, the XQ-58A.
Another went deeper into the conspiracy theory, suggesting "they want to be seen" as "it's part of how they control disclosure".
"This IS NOT definitely a TR3B! It looks like an F45", a user commented, with another chiming in with a completely different idea in mind:
"That is a Large Extra-terrestrial Craft. The 2nd clip. The entire ship is phasing in from another dimension and somehow how only exposing its lights. The ship does not reveal its true form for safety reasons (its [sic] massive, that's an understatement), and also due to compassion for us", the user explained.
The idea about the military testing new equipment is recurrent, though:
"This is not a UFO/this is military aircraft. They were out testing", one suggested, with another adding: "I saw what looked like an Air Force logo near the nose of the craft".