How The US Government Really Discovered The Rings Around Jupiter – It Wasn't Video Footage…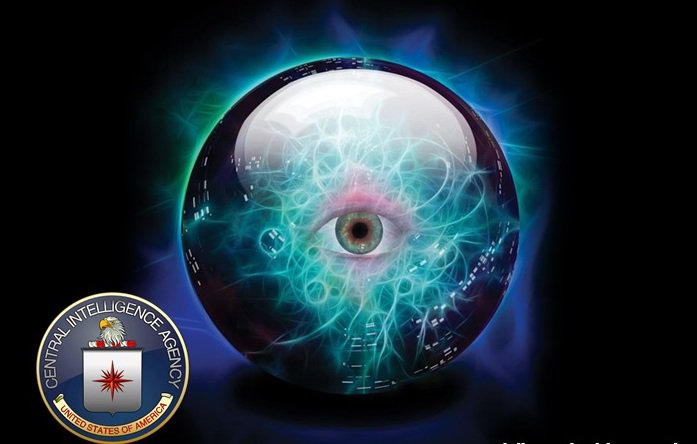 Never in human history have we seen such a disclosure of sensitive information that was previously kept classified. Never in human history have we seen new revelations and information emerge that severely challenge the belief systems many of us hold, or have held. We're living in a special time here on Earth, there is currently a big shift in the way we collectively perceive our world. This is something that's occurred throughout all stages of human history. For example, when science began questioning the Church, when the Earth became round from flat, and when Einstein published his paper on special relativity. We are lucky enough to be living through a shift right now; the realization that there is much more to our world than what we call physical material reality, and that this 'spiritual' and 'invisible' world has a direct correlation with the physical one. A great example of that is how hundreds of scientists are gathering to emphasize that matter is not the only reality.
Another great example, is the fact that the Department of Defence declassified their involvement in a more than two-decades long study of parapsychological phenomenon anomalies like ESP, telepathy, clairvoyance, and remote viewing.
It also amazes me how this stuff can be deemed as "pseudoscience" when results from published research show statistically significant results, and in some cases, more so than the "hard sciences". One study that dates as far back as 1999, showed the parapsychological phenomena was more credible than the science used to approve certain medications and over-the counter relief drugs. It's also perplexing to ponder the idea that this stuff is simply not real, when it's been studied and used by the highest levels of global governments for decades.
The idea that consciousness, or factors associated with our human consciousness, affect our physical material world is all but confirmed. This program was called the STARGATE Project, and given what we already know about the black budget and the world of secrecy, it's safe to assume that not all which was discovered has been disclosed, and that these programs still run today.
On a side note, here's an interesting lecture from the Co-Founder of the STARGATE program, Russel Targ, which not only had intelligence agencies involved, but also researchers from Stanford Research Institute (SRI). In 1976, a presentation was given at the Institute of Electrical & Electronics Engineers (IEEE) on a paper published by the Institute on behalf of Hal Puthoff, the other Co-Founder (now part of the To The Stars initiative that received and released the recent UFO Pentagon footage) and Russell Targ. After that, the program went black.
One part of the STARGATE project was remote viewing, which is the ability of individuals to describe remote geographical locations up to several hundred thousand kilometres away, and more, from their actual physical location.
Here's a telling quote from some of the declassified literature:
"To summarize, over the years, the back-and-forth criticism of protocols, refinement of methods, and successful replication of this type of remote viewing in independent laboratories has yielded considerable scientific evidence for the reality of the [remote viewing] phenomenon. Adding to the strength of these results was the discovery that a growing number of individuals could be found to demonstrate high-quality remote viewing, often to their own surprise. . . . The development of this capability at SRI has evolved to the point where visiting CIA personnel with no previous exposure to such concepts have performed well under controlled laboratory conditions." (source)
The program had many successful accomplishments, which included cases of premonition as well. Another example, out of many, would be the fact that they used the program to locate a lost spy plane in Africa.
According to Paul H. Smith, PhD., and one of the participants in the Stargate project (now a retired US army major), gives us more detail from his book that is sourced below:
"In March 1979, a young Air Force enlisted a woman named Rosemary Smith was handed a map of the entire continent of Africa. She was told only that some-time in the past few days a Soviet Tu-22 bomber outfitted as a spy plane had crashed somewhere in the continent.  The United States desperately wanted to recover the top secret Russian codes and equipment the Tu-22 carried. Using their remote viewing skills, she pinpointed the wreckage, even though it had been completely swallowed by the jungle canopy into which the jet had plunged nose first. (source, pg. 31)
To be honest it's quite amazing, the program was even able to identify a Russian sub that defied global engineering feats, located in a secret Russian military installation.
Here's an interesting related CE article that shows more examples of actual people with specific skills under examination by the Department of Defence:
CIA Document Confirms Reality of Humans With Special Abilities Able To Do Impossible Things
The Rings Around Jupiter
One participant of the program, remote viewer Ingo Swann, was tasked with the job of taking a look at what could be going on off the planet.
Dr. Puthoff explains:
"To determine whether it was necessary to have a 'beacon' individual at the target site, Swann suggested carrying out an experiment to remote view the planet Jupiter before the upcoming NASA Pioneer 10 flyby. In that case, much to his chagrin (and ours) he found a ring around Jupiter, and wondered if perhaps he had remote viewed Saturn by mistake. Our colleagues in astronomy were quite unimpressed as well, until the flyby revealed that an unanticipated ring did in fact exist."
In addition to Swann, there are a lot more remote viewers in this program, as Paul Smith mentioned above, like Joe McMoneagle, who has remote viewed off planet as well, and found some fascinating stuff related to mars.
The issue we have with a phenomenon like this is that it seems to be in the hands of the Department of Defence. Why are we only interested in using something that could be considered the next scientific revolution, for defence purposes?
"The day science begins to study non-physical phenomena, it will make more progress in one decade than in all the previous centuries of its existence." – Nikola Tesla 
Poison, alien rays and black magic: The story of the unexplained death of conspiracy theorist Max Spiers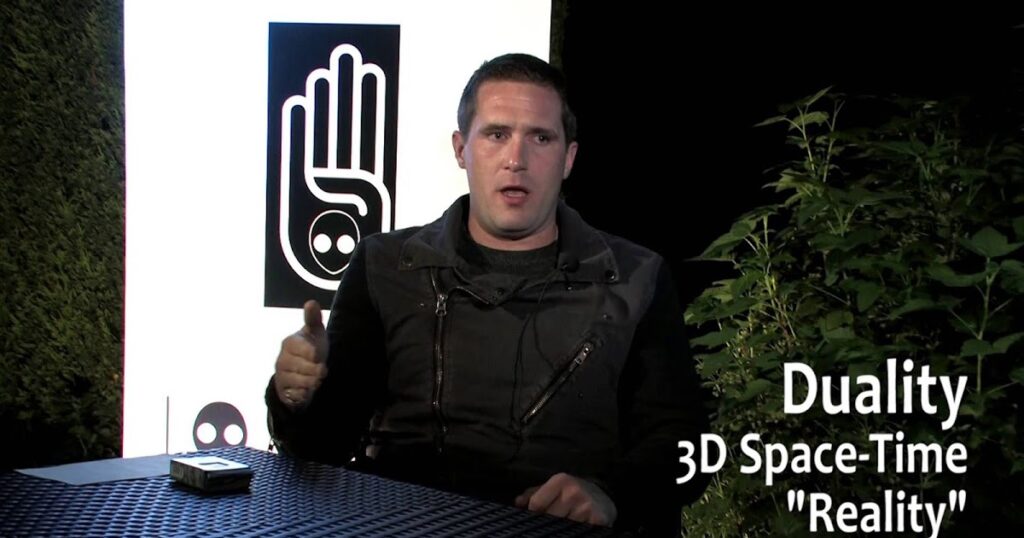 The researcher was preparing to reveal information to the public about a black magic circuit, in which a number of politicians and celebrities participated. According to 31-year-old Sarah Adams, who was engaged to the unfortunate man, Spiers had spent the last months of her life researching a black magic practice circuit in which celebrities were involved.
Was he poisoned, struck by alien rays or killed by black magic – in the versions of his fans and journalists, the truth collides with the most insane theories.
The father of two children, 39-year-old Spiers died in July 2016 at his friend's house in Warsaw, a death so strange that her circumstances were studied in Poland and the UK, albeit without much success.
The Polish police focused on the "natural causes" of his death, without even doing an autopsy, which caused the outrage of his relatives and fans. When the body of the British arrived at home, forensic experts could not even determine the cause of death. Then, in December 2016, the coroner's inquest was launched, which is still dragging on.
It is only known for certain that the conspiracy theorist before his death was sick of blood or some kind of black liquid.
Mr Spiers fell ill, had a fever and general weakness. The next day Mr. Spiers vomited two liters of black liquid. A friend called a doctor who tried to resuscitate the patient, but later admitted the fact of his death

from the official statement of the coroner.
Demons and super soldiers
Spiers went to the same school with actor Orlando Bloom, but he is not remembered for that. He was an unusual person even by the standards of his circle. Having spent many years searching in the X-Files style, Max has gained popularity among ufologists and conspiracy theorists as a bright orator who is not afraid of the most shocking statements. For example, he received his nickname "Super Soldier" for claiming that from birth he was part of a secret government program to create elite warriors. However, Max failed to prove this.
What absurd claims Spiers did not make, the last days of his life are indeed shrouded in mystery. In many interviews and TV programs made in the wake of this story, several main points are repeated: he conducted a new investigation, received threats from unknown persons, tried to warn his relatives about something before his death.
Shortly before his death, Spiers began studying the biographies of rich people: businessmen, politicians and show business stars . His mother Vanessa Bates told about this, without naming specific names. Two days before his death, he sent an extremely strange SMS, in which he actually predicted his death.
Your son is in danger. If something happens to me – investigate

SMS to Spiers' mother
When the mother was given the late son's computer, all of his records were deleted, she recalls. In her opinion, Max's investigation led him to "dark places", someone seriously wanted him dead. "He was a very tough man in his prime, and yet he just took it and died on a sofa in Poland," Bates marveled.
The popular conspiracy theorist was killed by Satanists in order to expel demons from him, some say with reference to his girlfriend. According to her, Spiers managed to call her from Warsaw and tell her that he was there against his will. Allegedly, devil worshipers seized him and tried to "reprogram", for which they gave him a substance that immersed him in a coma for two days.
"Max could not escape because he was kept in a house in the woods, he was surrounded by a fence under electricity. He said something "demonic" was going on, he had to get out and find a church or some other holy place. But two days later, he was dead, " Adams quoted the Sun tabloid as saying.
There is no confirmation of this conversation, but Adams repeatedly mentioned in conversations with reporters Spiers' investigation of a secret society of Satan fans associated with the highest circles of power and show business .
We've received death threats before, but this time they looked real. They wrote to us that we would both die … He was going to expose black magic, it was associated with political leaders and celebrities

Sarah Adams
Looking for the truth
Every day there are fewer and fewer opportunities to reliably establish the cause and culprits of Spiers' death. Many of his acquaintances and fans believe in the hand of the "world government" or a blow struck from outside our planet. Being killed by agents of the secret world government is the highest compliment, proving that you are a huge danger to them and their plans, the popular UFO blog Exopolitics writes.
Max Spiers used to say, among other things, that the masses have undergone a kind of hypnosis and live in a Matrix, with brainwashing in the media and their valid sources, etc., because they are "programmed".
Other material provides a long list of UFO researchers and scientists who have allegedly died a violent death. "Death from a headshot. Death that looks like poisoning, death that looks like strangulation, death as a result of the possible implantation of a deadly virus … This only confirms the long-known fact that the life of an experienced ufologist is much shorter than usual," says the journal Paranoia.
But there is a more prosaic explanation for Spiers' death. The BBC channel devoted its own investigation to this story, during which it learned about his addiction to drugs. Several years ago, he accidentally suffered a pelvic injury, began taking painkillers, and soon allegedly switched to heroin. In the video, filmed shortly before his death, the conspiracy theorist is allegedly "high", according to one episode of the project. Spiers' mother feared for his mental health and worried that he was hanging out with the wrong people.
Could Spiers' death be a banal heroin overdose? We wouldn't have to guess if the Polish authorities had given an immediate answer. While it remains to wait for the end of the coroner's inquiry – its results may give the UK the opportunity to start an international investigation.
What do Flat Earth advocates think of chemtrails?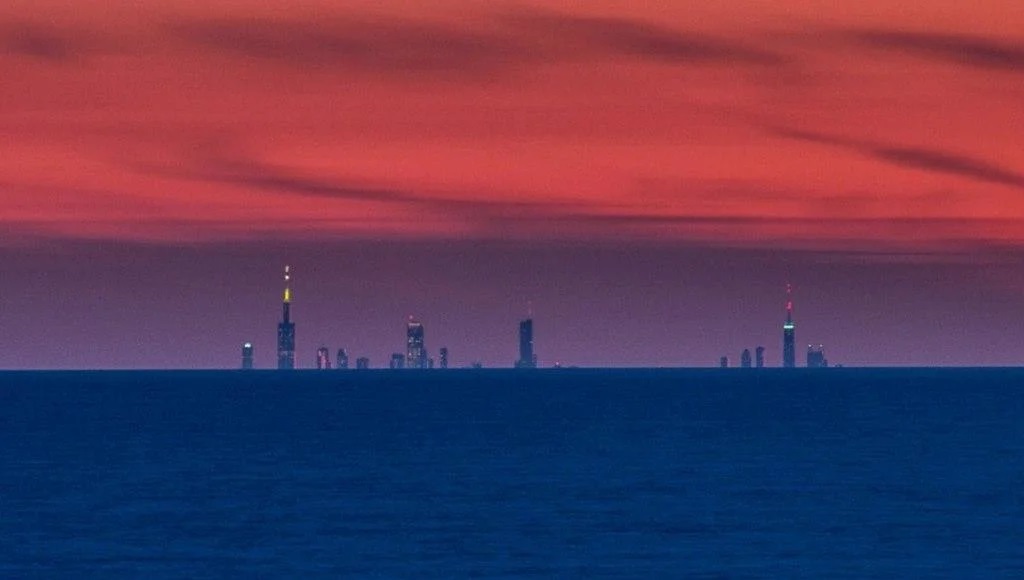 One of the eternal discussions that appears from time to time on conspiracy platforms around the world is the endless debate about the shape of the Earth. Some people believe that the Earth is a sphere that dangles around the Sun, while other people believe that we live in a circus, which is flat, like any arena. 
The day before, this discussion flared up again – in particular, under the impression of one of Elon Musk's videos, which people watched carefully:
In the video, the camera periodically turns on, looking at the engine of the last accelerating stage, the view from the lens leaves no doubt that the Earth is spherical:
However, from time to time, something happens to the lens and the Earth looks for some reason flat, like a table:
This phenomenon cannot be explained by the approximation function, since the size of the engine does not change and therefore it seems that the rounding of the Earth is achieved by a combined survey, during which some manipulations with the background are carried out.
Below is the video from a NASA satellite, from which one can think that something is flying fast near the Sun and is the size of Jupiter:
Another photo with the Sun:
This is only the catch of ufologists for a week, and so something constantly revolves near the Sun. Everyone would gladly think of shooting artifacts, but there have been a lot of artifacts lately, thus there is a suspicion that the Sun itself in SOHO frames is also an artifact, that the Earth is flat like a steppe and that we are shown in the sky a movie about The sun.
Most of the people who are under the yoke of the education of the Secondary School, for some reason, are sure that, totally misinterpreting everything, about something, but about the shape of the Earth, the textbook is not lying, and therefore it is heresy to challenge the textbooks. However, what does Round Earth have to say bout the chemtrails that have been sprayed in the sky for decades?
The Round Earth has nothing new to say about this. Nevertheless, if we assume that the Earth is covered with a kind of dome, then what will happen to the substances sprayed from aircraft in 10 years or more? From the Round Earth, these wonderful chemicals will escape into space, but on Flat Earth, all this chemistry will remain under the dome, as a result of which the owners of the circus will have the opportunity to turn on the "Project Blue Beam", during which "the sky will roll into a scroll" or something like this.
Naturally, "Blue Beam" can be turned on without a dome – for example, by organizing a broadcast from satellites. But it will take a year at most to prepare such a performance, since all the chemistry that can be used for the screen evaporates very quickly – no aerosols can fly in the atmosphere for decades. Meanwhile, chemtrails have been around for many, many years. That is, one gets the impression that something keeps this chemistry from above and makes it possible to build a screen for slides for years, forming a matrix layer by layer.
But what's the point in all this? – convinced supporters of the round Earth will ask us. The sense in this is that if there really is a dome above the Earth, then the screen can be made denser – with a good resolution, like on an advanced monitor. On such a screen, it is possible to show such tricks that the fake cannot be recognized even through a telescope.
Therefore, if the Earth is flat and covered with a dome, the "Blue Beam" may not be limited to alien ships hovering over cities, but even turn into a journey to other star systems through a wormhole, after which we will have a completely new sky overhead, but all these are just theories and one day, we may know.
Unified conspiracy theory of everything: True World Rulers
One of the fundamental criteria by which the truth of this or that new theory of something is assessed is the explanation by this theory of the maximum number of previously unexplained facts.
A classic example of how the principle works is the so-called "unified theory of everything", which could combine quantum and theoretical mechanics, nuclear physics, crystal physics, and so on with one general set of formulas. Light adepts have been trying to come up with this "unified theory of everything" for many decades, but so far they are doing very badly with this.
However, among conspiracy theorists, it seems that everything is OK with this direction, and in recent years something that satisfies the "unified conspiracy theory of everything" has emerged.
No one has particularly stated this theory in detail and popularly, but since it is very directly related to the presidential elections in the United States, and now, one man named Gucky posted some sketches on one of the forums, so we decided to present everything he said in a slightly extended way.
If the theory works, then it explains everything that is happening now and even says something about the future. Before moving on to the theory itself, let's start with facts that no one can explain:
The first fact is the well-known today and previously forgotten books by the writer Ralph Ingersoll Lockwood "The Last President", "The Amazing Underground Journey of Baron Trump" and "The Little Baron and His Wonderful Dog Bulgar". Published in the mid-19th century, the books tell the story of a boy named Trump who became president of the United States and lived on Fifth Avenue – exactly where Trump Tower is now. And when this boy Trump became president in the administration, he had a man named Pence. There are many coincidences with the real Trump in the book, and no one knows how to explain them.
The second fact is the book "Project Mars", written in 1953 by Werner von Braun. The book says the following: "The Martian government was ruled by ten people, their leader was elected for five years by universal suffrage and he was called" Elon". The two chambers of parliament passed laws for governed Elon and his cabinet." Associations with Elon Musk turn out to be very toght and cannot be explained in any way.
The third fact is the famous Scottish hacker Gary McKinnon, who in the late 1990s hacked into some Pentagon servers, which contained many interesting documents. In particular – payroll to some "extraterrestrial officers", a list of some huge and expensive ships, the names of which began with the traditional letters USS, but then came the names that were not born in the US Navy. Most importantly – there was information that the light adepts of NASA are working hard on the concept of a kind of "null-point" through which in science fiction films ships enter the so-called warp, which literally means "warp". The Pentagon, of course, denies all of this.
Fact four is the global fight against COVID-19, which is tasked with accelerated universal vaccination. Anyone wondered what this program is for the USA? It's called Operation Warp Speed ​​(OWS). Even adepts with a very rich associative range cannot explain what vaccines have to do with travel through hyperspace.
The fifth fact is the so-called Mandela effect and other "Matrix glitches", the only reasonable explanation of which assumes some kind of leaps of reality along the time branches.
Fact six – Egyptian pyramids, star fortresses in Brazil, Neva lined with granite and other miracles that are attributed to certain proto-civilizations, other traces of which no one can find.
Fact Seven – various kinds of ancient books like the Bible and the Koran, which very clearly describe the geopolitical processes observed today. Many even have the impression that the behind-the-scenes leadership of the planet took the Apocalypse scripts as a basis and is playing out world history according to the plan described there. But why? Nobody knows the answer to this question.
And so, to explain all of the above and many other things observed around the madness, enlightened conspiracy minds gave birth to the theory that we live in a kind of unstable system of reality ruled by emissaries from the distant future.
According to this most advanced theory, one day humanity will come up / come up to the discovery of the physical principles of time travel, after which these egg-headed enlightened ones will / began to race along time lines, studying their history and geography. Then, after watching all the horrors of the dark ages, they decided to slightly subtract this story, as a result of which all sorts of space-time paradoxes began and whole civilizations began to disappear from the world timeline – only pyramids remained of them.
Naturally, all this was reflected on people from the future, so these people from the future counted on another change in reality so that they would feel good later. However, if something arrives somewhere, it will also disappear somewhere. 
This is the well-known law of bankers and reketers; physicists also call it the law of communicating vessels. Therefore, these changes in reality did not begin to suit everyone, and therefore, in the future, there was a kind of space-time war, and as a result of this war, the locals, as it were, divided their reality, creating two independent branches of it. 
Ladies and gentlemen now live in one branch, whom ufologists call Nordics and who are the descendants of modern Europeans, and in the other live the so-called grays – the descendants of the Chinese, Africans and other glorious great ethnic groups. Realities are separated by space-time itself, so the guys live peacefully, nevertheless, there is a big problem from the physics of space-time.
The problem is that every building must have a foundation. If there is no foundation, the building will fall into the sand or collapse.  The foundation of the realities of the future is our time, without which the existence of any realities is impossible. But you can't build two buildings on the same foundation, so now guys from the future are waging a war with each other. The war takes place in our time, where two groups of emissaries have made their way on "flying saucers" and each seeks to rewire everything here so that ultimately the world will come to reality, from which this or that group arrived.
At the moment, our reality is, as it were, the mother of all branches existing in the future, but the world seems to be now approaching a certain point of bifurcation, after which history will turn either there or there. That is, only Nordics or little green men will remain in the world, in which so much tolerance has accumulated that it puffed up their heads and bulged their eyes. 
However, when exactly this turn will take place and where the planet will turn – no one, of course, knows, but, as everyone assumes, the issue is now being decided at the presidential elections in the United States.