How Porn Is Re-Wiring Your Brain: How Short Term Pleasure Might Cause Long Term Damage
From: highexistence.com
What happens when you drop a male rat into a cage with a receptive female rat? First, you see a frenzy of copulation. Then, progressively, the male tires of that particular female. Even if she wants more, he has had enough. However, replace the original female with a fresh one, and the male immediately revives and gallantly struggles to fertilise her. You can repeat this process with fresh females until he is completely wiped out.
This is called the Coolidge effect—the automatic response to novel mates. It's what might have started you down the road to getting hooked on Internet porn.
In the last couple of years studies have been showing an increase in sexual problems among young males. While the numbers vary, a 2007 study of the American Journal of Medicine showed that this affects more than 18 million men in the United States over the age of 20. One of the factors has been attributed to the widespread exposure to internet porn.
The specific numbers are unknown since it has been difficult to do proper research.
Researches could not find any college aged males who were not using internet porn. This created a blindspot. Imagine if all guys started smoking at age 10 and there were no groups that didn't, we would think that lung cancer is normal for all guys.
This article will deconstruct porn addiction in males. Since conclusive scientific data is unavailable I will extrapolate what we know from other addictions and compare this with first person data obtained from different 'I stopped watching porn groups'. I will then explain why watching porn can be bad for you and why it is primarily a male problem by showing how attraction works in both sexes.
Why we get addicted
Very simply put, addiction is the repetition of specific behavior that causes us to feel good. We feel good because we release certain hormones like dopamine. The more dopamine we release, the better we feel and chances of us wanting to repeat the same behavior. Dopamine feeds off novelty, meaning that novel and pleasurable experiences will cause our brains to release more dopamine than consecutive similar ones, to the point where we reach the Coolidge effect.
(Please note that other and new research suggests that (drug) addiction is caused by a lack in our social environment rather than the addictive nature of the drug, this might explain why some individuals get addicted while others don't).
Internet porn is especially enticing to the reward circuitry because novelty is always just a click away.
A variety of symptoms manifest themselves among males who regularly watch pornographic material. Do any of these symptoms apply to you?
You have problems getting or keeping an erection.

You experience delayed ejaculation.

You masturbate more with porn than without.

You don't get as excited masturbating without porn than with.

You find yourself developing fetishes and sexual thoughts regarding matters you would not have encountered without internet porn.

You have a decreased libido, you are depressed, fatigue, experience low energy levels and have no satisfaction in life.

Real women do not arouse you as much as the ones you see on the internet.

You experience irrational anxieties when you think about sex.

You find porn more exciting than having sex with another human being
So what happens?
The World Wide Web is like an infinite stream of boobs, a place where we can see more 'super hot' woman in a time span of 10 minutes than our ancestors could in multiple lifetimes. The Coolidge Effect is no longer the exception but the rule.
When you first start watching porn it easily sufficed to watch one non-moving nipple-slip to be able to reach an orgasm. But due to the novelty effect, after years of consistent consumption, this won't cut it anymore. The same pornographic material won't excite you and you feel compelled to explore novel endeavors.
Behavioral addictions (food addiction, pathological gambling, video gaming and Internet addiction) involve the same fundamental mechanisms leading to a collection of shared alterations in brain anatomy and chemistry.
All addictions share the same constellation of brain changes
Desensitization — > the more porn you watch, the more you need to reach the same amounts of dopamine release.
Sensitization — > the more porn you watch, the more associations with porn you are going to make when facing stimuli which can induce these thoughts. The incognito browsing function in Google Chrome's browser is invented to surf the web anonymously without leaving visible trace on your computer. If you are used to watching porn on a computer and are afraid of leaving traces, this is a perfect solution for that. While the initial idea is to surf anonymously, you will start making associations with watching porn. Due to the rewired nerve connections in the brain the reward circuitry gets stimulated with cues related to the addiction.
Hypofrontality — > Reduced impulse control and weakened ability to foresee consequences. The more porn you watch, the more difficult it will be to refrain from watching it and the less you will care about the consequences.
Dysfunctional stress circuits — > Chances of a relapse increase. Dopamine works through the brains main stress area in a way that it increases the activity of the brain involved in addiction relapse. That is why often time's addicts relapse during stressful periods in life.
These are just a few of the many brain changes the brain undergoes under the influence of an addiction. Research in this field is yet limited, as it is a quite new phenomenon. However, there is research which suggests that compulsive pornography users show the same brain activity as alcohol and drugs addicts
What about women?
The reason why most of this does not apply to women in the same way as to men is because of the difference in female and male perception of sexuality. Men and women have different sexual cues. Simply put, men are primarily visually and externally focused and women are primarily psychologically and internally focused. Among men psychological and physical arousal is intertwined together and porn is seen as an individual thing. They watch a porn-video, masturbate, get an orgasm and are done. Among women psychological and physical arousal is not necessarily linked. For women porn is more of a social thing. They prefer to read erotic novels or discuss the subject on forums, and the meaning of sex often transcends having sex and getting an orgasm. Therefore women are less prone to getting addicted to internet porn.
So what? Why should I stop watching porn?
"Don Jon: A New Jersey guy dedicated to his family, friends, and church, develops unrealistic expectations from watching porn and works to find happiness and intimacy with his potential true love." -Even Hollywood has caught up on the news
showed that more than 18 million men in the United States over age 20 are affected with an Erectile Dysfunction Disorder. "Erectile dysfunction (ED) or impotence is sexual dysfunction characterised by the inability to develop or maintain an erection of the penis during sexual performance." The numbers may even be greater, since not many people like to share this information, yet strong correlations between watching porn and having an erectile dysfunction disorder have been found.
When the brain gets re-wired, it takes a higher arousal threshold in order to get an erection, up to a point where such a state of arousal becomes impossible. Unfortunately there is not enough research yet to draw the line of how much porn one can watch to prevent this.
Delayed ejaculation is a problem often followed by erectile dysfunctions. Masturbating without porn becomes difficult or unsatisfying, earlier genres of porn are not as exciting anymore and losing erection while attempting penetration are just a few widespread symptoms. Shame and a decrease of ones self-worth are often the psychological results.
In 2003 a study on the relationship between ejaculation and serum testosterone levels in men showed an increase of 145,7% on the 7th day of abstinence. Testosterone is known to fuel a healthy libido (more sex), build muscle mass (more adventurous sex) and help maintain energy levels (longer sex).
[…]
Read the rest: highexistence.com
New Physics: Mysterious radiation pointed to the verge of discovering a "ghost" particle that makes up dark matter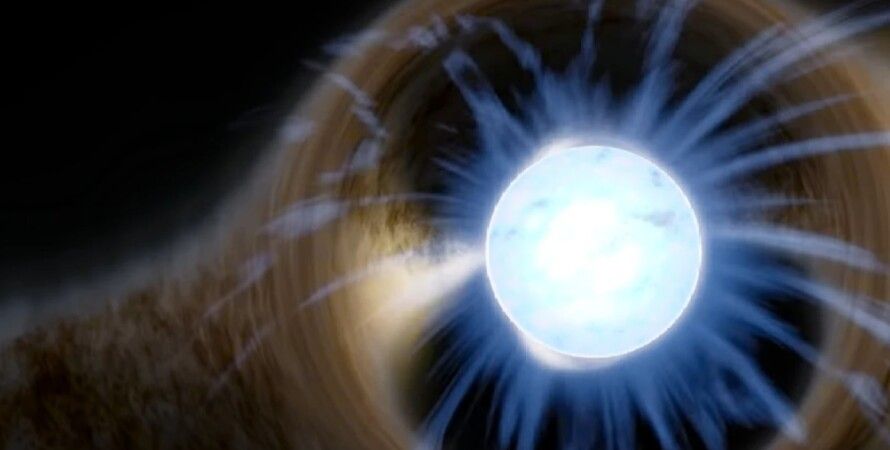 Physicists at the Lawrence Berkeley National Laboratory in the United States have found that the mysterious high-energy radiation emitted from the vicinity of a group of neutron stars may indicate the existence of axions – not yet discovered particles within the framework of New Physics, the search for which has been going on since 1977. It is assumed that special types of axions form dark matter. This is reported in an article published in the journal Physical Review Letters. The research is summarized in a press release on Phys.org.
It is believed that axions can form in the core of neutron stars and transform into photons in the presence of a powerful magnetic field. To detect the electromagnetic radiation associated with axions, you need to find stars that do not emit radiation at different wavelengths that can mask the desired signal. 
These objects include the Magnificent Seven neutron stars that emit only X-ray and ultraviolet radiation. They are located at a distance of 200-500 parsecs from the Earth.
The researchers ruled out the scenario that the excess X-rays produced by the Magnificent Seven are actually emitted by other, more distant objects. These sources would be found in datasets from the XMM-Newton and Chandra X-ray space telescopes.
The extra X-rays likely originate from axions hitting an extremely strong electromagnetic field billions of times stronger than the magnetic fields that could be created on Earth, the scientists concluded. The axions themselves resemble neutrinos in their properties, since both have insignificant masses and rarely and weakly interact with matter.
The axion is currently viewed as the most promising candidate for dark matter particles, since another hypothetical candidate, the massive WIMP particle, has gone unnoticed in experiments aimed at detecting it. 
In addition, there may be a whole family of axion-like particles that form dark matter, as suggested by string theory. If axions are found, it will prove that there is a whole new area of ​​physics outside the Standard Model describing the properties of all known particles.
To find out, the next step will be to study white dwarfs, which are not expected to emit X-rays.
"If we see an abundance of X-rays there too, our arguments will be pretty compelling," said lead author Benjamin Safdie.
The goal of human civilization is to create AI and disappear?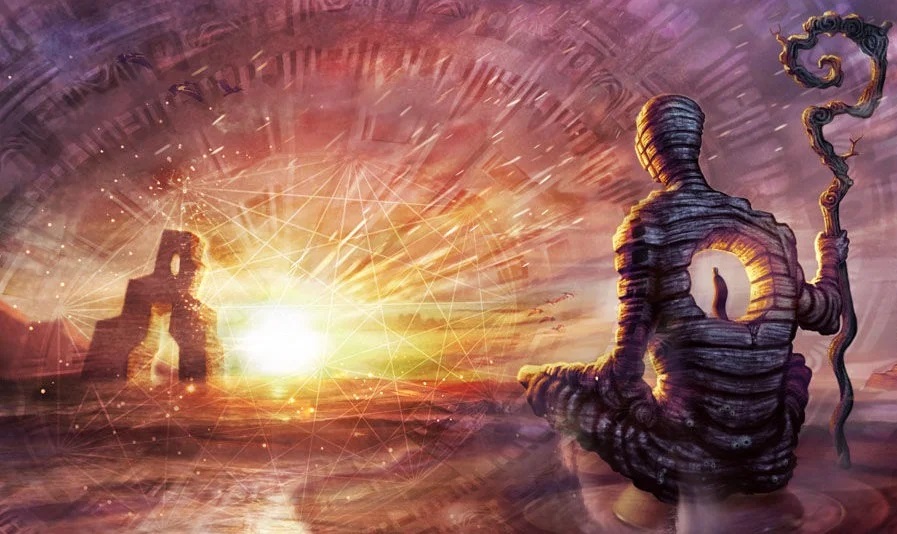 Various sources often talk about civilizations that lived long before us. They all developed, prospered for a while, and then disappeared in an incomprehensible way.
What is the reason for their decline, we probably will not know. All we can do is admire the remains of stone buildings, over which time has almost no power.
While looking for an answer, we somehow accidentally stumbled upon an interesting saying about the life of Japanese samurai: "A samurai has no goal, but a path." In the end, the "path of the samurai" ended in what is known – death. The path of any civilization ended in the same way.
If you look at the issue through the prism of a samurai saying, then there is no point in looking for why and how civilization ended its existence. Probably, the process itself and its result are important here. But to whom is it important and what result does it expect?
Mysterious director
Apparently, behind the curtains of this "ancient theater" there is a mysterious "director" who periodically makes necessary adjustments to the history of civilization.
To figure out what's what, you need to look at current trends in science. Where does a person strive with such an irresistible desire to "play God." This attracts him and at the same time frightens him, but in no way turns him away from the intended path. Most likely, artificial intelligence (AI) is the purpose of our civilization's existence.
About 50 years ago it would have seemed nonsense, but to someone, perhaps even now. However, if you trace the last 100 years of the life of our civilization, you get the feeling that most of the discoveries were given to mankind at the same time. A powerful leap has taken place in a hundred years. Why did it happen?
At the beginning of the last century, scientists recognized the existence of fields that have memory and the ability to store and transmit information. It is very likely that such or a similar field can be around the Earth and, more interesting, possess intelligence. Isn't this the same "Director" hiding behind the screen of the "ancient theater"?
If this is so, then at a certain moment the "Director" gives the selected scientist "access" to certain knowledge (perhaps even in a dream, like Mendeleev), and another scientific breakthrough occurs in the world. Step by step, discovery after discovery, humanity is steadily moving towards the creation of AI. The trend is already well visible.
AI is probably the next "Babylon", which will combine all the knowledge, culture and accumulated experience of civilization. In the future, the neural network will enter into a connection with the general information field and leave humanity without knowledge, technology, and even a spoken language. This will be the next decline of civilization. And the "Director" will receive another array of new data (experience) in order to start creating a new civilization.
If someone believes that past civilizations ended in large-scale conflicts, then most likely this is already the consequences of "turning off" AI.
Co-founder of Skype talked about the threat of AI to humanity
One of the creators of the Skype internet call service, Jaan Ta
llinn, said that the development of artificial intelligence (AI) threatens humanity. According to him, humans face three key threats, but it is AI that should be feared most of all, the expert said.
Tallinn explained that at the moment, no one can predict what development AI will achieve in the next decades. In addition, the fact that scientists are creating artificial intelligence that can form a new AI without human intervention is also a cause for concern.
In addition, as the co-founder of the popular video calling service noted, the development of synthetic biology also causes concern. According to him, this direction in science allows the creation of artificial DNA sequences and biological systems that may not exist in nature.
Tallinn also drew attention to the fact that he fears we are entering an era of "unknown unknowns", things that people are not even able to imagine right now.
Volkswagen robot will autonomously charge cars: a working prototype presented
The renowned German car manufacturer announced a new development. This time, engineers have created a unique robot capable of autonomously charging electric vehicles. 
For more than a year, specialists have been developing this project, but only now the concern was ready to demonstrate the first working prototype. The robot is ready to charge electric vehicles and has shown the high efficiency of this process.
It is called the Mobile Charging Robot, and experts have already compared it to the R2-D2 droid from Star Wars, including squeaks and clangs. Indeed, there is a similarity. Before implementing this idea, the engineers decided that robots should be allowed to charge cars parked in large residential complexes.
This will save their owners from leaving in order to find a gas station. Another advantage is that large parking lots and garages do not have to contain several expensive charging points for electric cars. The car company said in a press release that the robot works exclusively autonomously.
It independently controls and interacts with the vehicle being charged. It opens the cover of the charging socket and independently connects the power plug, then disconnects it. The robot looks like a trailer, which is a mobile energy storage.
It is capable of charging multiple electric vehicles at the same time. Despite the fact that the manufacturer confidently praises its concept, experts saw inefficiency in the fact that first it is necessary to charge the robot's battery, which is then used to recharge electric cars.
Volkswagen Group Components CEO Thomas Schmall noted that creating an efficient charging infrastructure for the cars of the future is an important step in the company's development.
Its engineers focus on finding solutions to avoid costly do-it-yourself measures. The mobile robot is only part of the concept that will continue to be developed.