How Los Angeles Is Helping Lead the Fight Against Climate Change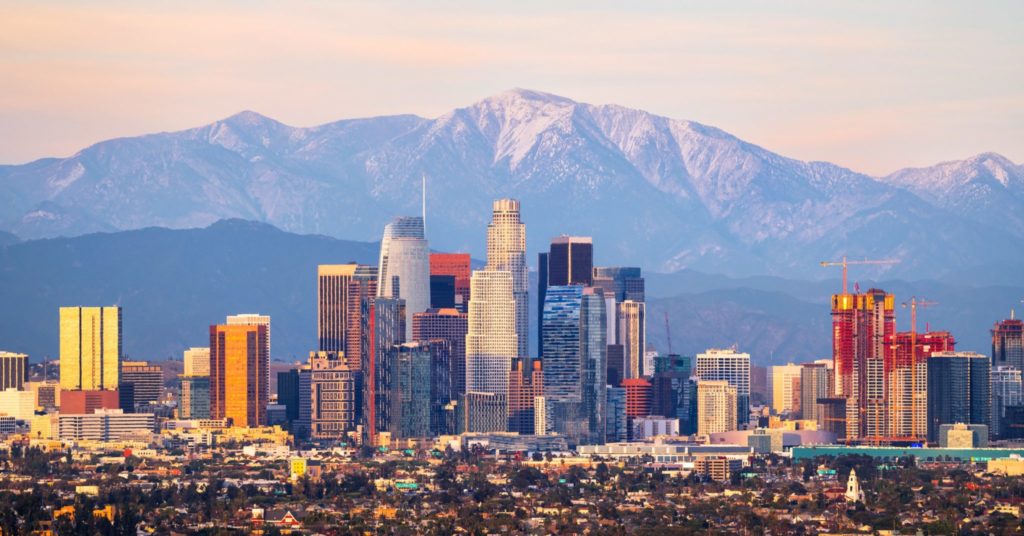 Los Angeles doesn't have a great environmental reputation. It's the car capital of the United States. It's famous for its curtains of smog, and for stealing a bunch of water once.
But the city is in the midst of a metamorphosis. With fewer, yet stronger storms on the horizon, it's begun an ambitious plan to cut its reliance on imported water in half by 2025. And it's emerging as a leader in the frantic international quest to curb emissions—in 2016 alone, it slashed emissions by 11 percent, the equivalent of taking more than 700,000 cars off the road.
This week, Los Angeles mayor Eric Garcetti joined other leaders, along with activists and business leaders, at the Global Climate Action Summit in San Francisco. The mission? Stop climate change before it destroys the planet, and our species along with it. Garcetti sat down with WIRED for two interviews, which we have combined and condensed, to talk about how to turn LA into a greentech testbed, why cities have to compete in order to save the world, and what the city can learn from its infamous water wars.
Matt Simon: In what way are cities uniquely positioned to be leaders on climate change?
Eric Garcetti: There's never been more people living in cities, and many of them control directly the most important national assets, like ports and airports and utilities. We have a culture of trying new things, whereas in Washington and other national capitals it's like, Oh make sure it's perfect before it comes to us and then we'll scale it up. Cities are those laboratories of democracy that states used to be. In a city like LA, we're trying to get to this idea of a city as a platform.
MS: So what is LA doing about emissions? It's known as a place of cars, of course, is that part of it? Is it renewable energy?
EG: In Los Angeles, we can't afford not to do all of the above, from energy generation to our building codes to transportation including personal transportation, our mass transit, and our goods movement from the port and our logistical network. We're the number one solar city in America—we've made a pledge to go to 100 percent renewable power, we're reducing our water imports, which consumes a lot of energy. We're cleaning up the port of LA, which is now the greenest port in the world, and made a pledge to go to zero emissions by 2035.
In 2016, the last year we measured, we were down 11 percent, which is the equivalent of 737,000 cars off the road. And by the way, that same year unemployment went down 14 percent. So this whole myth that you can't do that and expand the economy, we're laying to rest, I hope.
MS: People throw their arms up about that—you can't do renewable energy, it'll kill jobs.
EG: We generated 30,000 new green jobs since I've been mayor, so in five years. To put that in perspective, there's 50,000 coal jobs left in America. So this town that's just 1 percent, roughly, of the US population has created the equivalent of 60 percent of the remaining coal jobs left in America. Appalachia should be doing that, areas that have been hard hit by a recession and not recovered. These are generally good middle class jobs too, not just minimum wage.
MS: There's this interesting dynamic between cities working on this problem that is at once competitive, but also collaborative.
EG: When Shenzhen says, I've got 100 percent already of our bus fleet electrified and all of our taxis, that's good competition for LA to try to catch. And it's collaborative in the sense that when people back in LA say there's no way we can electrify our buses by 2030, I can point to the fact that Shenzhen in China just did it and it took them two and a half, three years. It begins to change people's attitudes.
MS: How much are you enlisting the populace in this? Is it about changing behavior on a wide scale?
EG: It's everything from 25,000 car chargers by 2025, to the work that we're doing to make sure people reduce their water consumption, because we have to use a lot of electricity to bring that water to them. Recycling is now 75 percent. The goal for all megacities is to get to 70 percent, we're already at 75 percent. And that's human behavior of sorting, recycling and demanding. So the most important work is actually in-house, in your own place of work, in your own habits. And then secondarily in what you demand from your elected representatives.
MS: You mentioned water, and I think this is a really key component, especially for LA.
EG: We need to build cities that can survive what is happening, and what will continue to happen even if we can reverse this. Which is there will still be decades of hotter days, extreme weather, and social and health disruptions.
William Mulholland, the great engineer who built out our water system, as told in Chinatown and other movies—I say this is kind of our second Mulholland moment to reengineer a system that instead of stealing other people's water, we'll recycle, reuse, reduce our water consumption. The fact that my residents stepped up and reduced, in a year, 20 percent of their water use shows we can absolutely do this without feeling it.
MS: Say a city is looking to get into this sort of thing, to clean themselves up, what one piece of advice would you give them?
EG: I'd say go big and be personal. Stretch farther than you think you can reach. And boil it down in human terms. Don't talk about tons of carbon or millions of vehicles. Talk about people's health and sickness and firefighters who are dying on the line with historic fires caused by drought. This isn't about environmentalists who are hobbyists in a little peripheral policy area. This is about everybody's health and their lives. People are dying and those who aren't dying are all suffering under the weight of what's happening.
Couple Gets Kidnapped And Tortured By Cannibals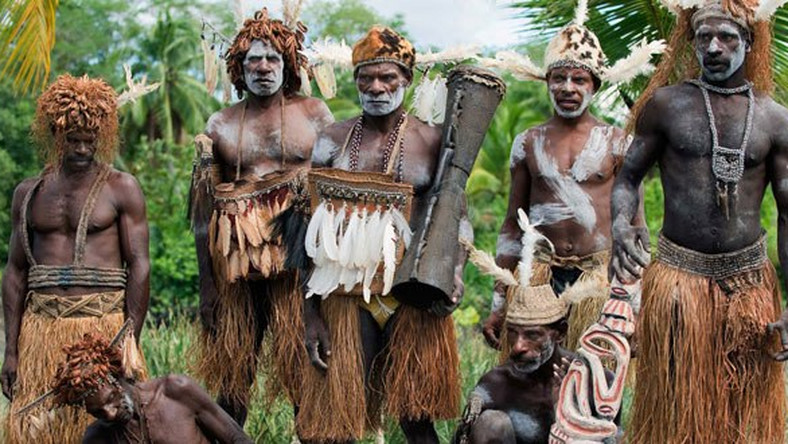 While a British and American couple were traversing through Papua, New Guinea they were beaten and captured by wild cannibals. The pair were lucky to escape with their lives, according to 'The Telegraph'. Both of them were later taken to a hospital located in Port Moresby.
It is no secret that for quite some time, some areas of New Guinea have been plagued with this ancient practice. One known tribe in particular, are still eating people. The Korowai tribe, is one of the last known tribes in the world to have been cannibals. There may be a few others still out there as well. A creepy thought no doubt.
Human cannibalism is a very old practice. It is a repulsive thought that anyone could eat another human being. But it has happened, people have actually eaten the internal organs of others before among their flesh.
The actual expression of cannibalism has become part of zoology. The reason for this is become of the practice. When one individual of a species actually consumes all or part of the same species as food, they are a cannibal.
This practice has never been accepted mainstream throughout history. It was forbidden and likely those doing this were tracked down and killed themselves. It makes one wonder, how many different incidents were quietly swept under the rug and forgotten about in the past.
Both Matthew Iovane and his girlfriend Michelle Clemens were quite lucky, they could have been killed by these wandering mad men. They were both forced to strip naked and were cut up and beaten by these savages. The then 31-year-old, starred on Channel 4's Shipwrecked. According to 'The Sun' the couple were savagely beaten up with machetes when they attempted to flee the jungle.
Their day started out as a getaway adventure, yet turned out not what they expected it to be. Iovane and his American girlfriend were enjoying an adventure type holiday together before all of this happened.
Iovane went on to say, "They both had machetes with huge blades and one had a long wooden spear with a crude arrowhead and they were grunting. I thought we were being robbed so we put down our bags and tried to calm them, saying they could take everything when they started pushing and threatening us."
"They took our belongings, I was naked in the most remote jungle on Earth with no shoes and Michelle was bleeding buckets beside me in her underwear. But nothing mattered except getting away, so we ran."
When questioned further about the incident, the pair explained that they were both stripped naked, bound with vines and blindfolded before being subjected to a horrifying 'torture game'.
After fleeing, the naked couple left all their belongings behind including an iPhone. Apparently, the tribesmen recognised it and even tried using the device.
The couple were later spotted by a man, who helped them get to safety where they were later treated for their injuries.
Scientists Discover an Edible Mushroom that Eats Plastic, Could Potentially 'Clean' Landfills
Whether we like it or not, our society has become completely reliant on plastic. From food preservation to water transportation, computer technology to healthcare and medicine, plastic can be found in nearly every facet of the human experience.
But as we well know, plastic is a double-edged sword, with massive amounts of plastic waste not only piling up in landfills, but floating in the most remote depths of our oceans and water supplies. And despite our knowledge of plastic's harmful effects on the environment, we've become so reliant on plastic that there seems to be no end in sight. In fact, plastic production is growing on a yearly basis – and posing a potentially mortal threat to us all.
However, a newly-discovered type of mushroom could not only play a crucial role in slashing plastic pollution, but could have myriad other uses in addressing the environmental crises the planet faces.
Discovered in 2012 by Yale University students, Pestalotiopsis microspora is a rare species of mushroom from the Amazon rainforest that's capable of subsisting on a diet of pure plastic, or more accurately, the main ingredient in plastic – polyurethane – before converting the human-made ingredient into purely organic matter.
And not only can Pestalotiopsis microspora live off of our plastic waste, it can also live without oxygen-meaning that the rare breed of mushroom would make an ideal agent for landfill clean-up, literally from the bottom-up.
While the idea sounds fantastic, some scientists have expressed hope that the plastic-consuming fungi can form the basis of the community waste treatment centers of the future – replacing our current practice of dumping our trash into centralized, massive landfills with small, mushroom-centered community composting centers or even home recycling kits, according to Epoch Times.
And as it turns out, Pestalotiopsis microspora isn't alone in the world of plastic-eating mushrooms – and some of its plastic-consuming kin are even perfectly safe for us humans to consume.
In a study led by Katharina Unger for Utrecht University in the Netherlands, oyster mushrooms and other types of mushrooms were placed in agar cups with plastic waste and held in a climate-controlled dome-shaped environment. After about a month, the roots of the mushroom consumed and transformed the plastic into an edible biomass – or food – that was completely free of any toxicity from the polyurethane.
Not only was the finished product completely free of plastic, but they also had an appealing taste, according to Unger, who described them as "sweet with the smell of anise or licorice."
Yes, that's right: for the very first time in history, plastic trash could be a part of our food chain – in a deliberate and surprisingly healthy way. Indeed, such a discovery – if refined – could be a part of a novel solution to food scarcity in a world brimming-over with plastic waste yet scarce on food for hundreds of millions of people.
"Our research partner [Utrecht University] expects that the digestion will go much quicker once processes are fully researched and optimized," Unger told Dezeen magazine, adding that her team "imagined it as being used with a community or small farm setting."
The benefits of plastic-eating mushrooms seem limitless. At the State of the World's Fungi 2018 event in Kew Gardens, London, fungi that process polyurethane were also found to be suitable as "mushroom bricks," or a durable and sustainable building material that could be suitable for building homes.
The management and elimination of plastic waste is among the greatest challenges we face in saving our environment. But if the natural rate of decomposition can be reduced from 400 years to a mere few months, then these fungi could soon be taking over the world.
Elias Marat
The Mind Unleashed
Previously Unknown Human Relative Found On Philippine Island
Thirteen fossil bones and teeth excavated in a cave in the Philippines represent an enigmatic previously unknown human species, probably small in stature and possessing an unexpected mix of archaic and modern traits.
The discovery of remains of at least three individuals from this species, named Homo luzonensis, in Callao Cave on the northern part of the island of Luzon marked the second time in the 21st century that a bygone member of the human family has been found on southeast Asian islands.
The researchers were unable to extract DNA but did determine that one of the individuals lived 67,000 years ago and the other 50,000 years ago.