Hot water body larger than Texas is heading to South America
The hot water body is located east of New Zealand. Credit: ClimateReanalyzer.org
A body of hot water initially formed in the Pacific Ocean near New Zealand is heading towards South America.
This week satellite images of the anomaly in the ocean were spread by Climate Reanalyzer, a website developed by the Institute for Climate Change in the University of Maine.
Weather maps show an unusually warm water patch in the Pacific Ocean last Monday.
According to information provided by The guardian, the patch has approximately one million square kilometers and 1.5 times the size of the city of Texas.
What caused it?
According James Renwick, professor of physical geography and climate researcher at Victoria University In Wellington, conditions were caused by a combination of sunny days, high pressures and gentle winds.
Renwick said in a statement to New Zealand Herald:
Sea temperatures don't really vary too much and a degree [Celsius], more or less, it is a big problem and this area is probably four degrees or more than that above average and that is quite huge. "
Renwick added:
The center of the body of water could be more than 6 degrees Celsius hotter than average, which makes it one of the warmest places on the planet at this time. "
In the direction of South America
At the closing note, the information provided by Climate Reanalyzer, showed that the hot water patch was located between New Zealand and southern Chile.
This type of unusual weather pattern, called «marine heat wave», Can affect the distribution and development of creatures that live in the sea, and can even damage ecosystems.
In 2011, according to MarineHeatWaves.org, a heat wave hit Western Australia, increasing the number of tropical fish and affecting a type of algae that used to inhabit the site.
Between 2014 and 2016, another similar incident later dubbed "The blob»Which consisted of a warm body of water, hit the west coast of the USA.
Relationship with climate change?
Although it is difficult to relate an isolated incident with the climate change, research suggests that, like the terrestrial heat waves they have become more frequent and intense due to global warming, marine heat waves are doing the same.
According to a study published by the magazine Nature in 2018, the frequency and intensity of heat waves have increased worldwide by 34 percent and of that amount, 17 percent was between 1925 and 2016. In total the increase of 54 percent was determined in the number of days with marine heat waves.
This is not the first time that a similar event has been recorded in New Zealand (where the current hot water patch was born). In the summer 2017-2018 the waters reached temperatures of approximately 6 to 7 degrees above average. This happened during an extremely hot summer.
Could this hot water body cause sudden changes in the climate of South America? So far no new information has been confirmed, due follow-up must first be carried out in order to make an adequate forecast.
Source: The guardian
A mysterious metal monolith found in the Utah desert canyon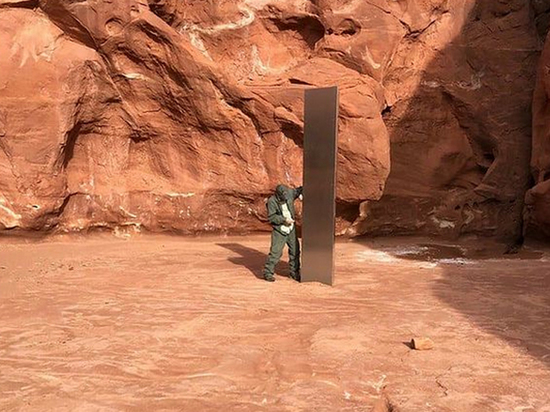 A mysterious metal monolith was discovered from a helicopter in a remote part of the US state of Utah. It has not yet been possible to unravel the secret of the origin of the mysterious artifact. A helicopter pilot and his passengers discovered a strange monolith in remote Utah among the red rocks while counting from above the bighorn sheep, according to The Guardian.
The structure, about 3 meters high, seemed to be stuck in the ground. It was made of some kind of metal, the radiance of which was in stark contrast to the huge red rocks surrounding it.
"It was the strangest thing I encountered there in all my years of flying."

Bret Hutchings, hELICOPTER PILOT
The Utah Highway Patrol has posted photos of the rams and the monolith on the Internet.
Helicopter pilot Bret Hutchings told local news channel KSLTV, "It was the strangest thing I encountered there in all my years flying."
Hutchings flew on behalf of the Utah Public Safety Department, which assisted wildlife officials in counting bighorn sheep in the southern state.
"One of the biologists noticed this when we accidentally flew over it," Hutchings says. – He's like, "Hey, stop, stop, turn, turn!" And I thought, "What?" And he was like: "There is this thing – we have to go see it!"
According to the pilot, the silvery object appears to have been artificially created and seemed to be dug into the ground rather than falling from the sky.
"I'm guessing this is some new wave artist or something, or, you know, someone who was a huge fan of 2001 Space Odyssey," the helicopter pilot said, questioning the object's alien origins.
The monolith and the entire surroundings are reminiscent of the famous scene from the 1968 Stanley Kubrick film in which a group of monkeys collide with a giant slab.
The demeanor of two crew members, dressed in jumpsuits resembling sci-fi suits, who were forced to climb each other's shoulders in an obvious attempt to peer over the rectangular cuboid, only reinforced the impression.
"We kind of made fun of that if one of us suddenly disappeared, the others would try to run away," Hutchings says.
According to The Guardian, the bighorn sheep lives in some of Utah's harshest and most remote areas and survives in adverse climates. Fearing that amateur researchers would disappear into the wild while searching for the monolith, the flight crew did not reveal its exact location.
Some observers have likened the monolith to the plank sculptures of artist John McCracken, who lived in New Mexico and New York before his death in 2011. And the artist Liam Sharp expressed people's admiration for the discovery of no more than 270 symbols, placing the words on the portal: "I like it. I imagine that this is a work of art, but what if it is not? "
Meanwhile, the Utah Department of Public Safety is businesslike and reminds that it is illegal to install structures or art without permission in public areas, "no matter what planet you are from".
Tattoo and body transformation fan wants to carve the number 666 on his head
A big fan of body transformation, whose tattoos are stuffed from head to toe, decided to go further and carve a rather large number six on his skull.
Victor Hugo Peralta Rodriguez, 50, asked his friend to cut a piece of skin on his head to leave permanent scars, and he plans to continue and add the missing numbers next to it, eventually form the legendary "number of the beast" – 666.
Victor, who is from Uruguay, is covered with hundreds of tattoos that have been stuffed on his body by a master from more than 80 countries.
Even his eyeballs and genitals are filled with ink.
He also has piercings and other modifications like star-shaped implants in his forehead.
Now the circus artist underwent another transformation – "scarification", which consisted of removing a piece of tissue to create engraving on the skin.
He carved a number on his body in the Gothic style, it is the first of three, but in general he wants to form the number 666 on his head.
This number in the book "The Revelation of John the Theologian" is called "the number of the beast" and is usually associated with the antichrist or the devil.
Victor, now living in Argentina, insists that this has absolutely no religious significance for him, he just likes to troll the faithful.
"Just the number six doesn't matter to me," he says. – I do three sixes because I hate religious people, in general what they do does not interest me – I do it because I reject the church."This was done by a colleague and friend of mine here in Buenos Aires at my local Querubin Tattoo studio." "It took about an hour of work to create one of the sixes, and due to the schedule it could not be completed in one session." "There will be a second and final session shortly to complete the work."
Victor said that this operation was performed under local anesthesia, but he still felt some pain during the removal of tissues.
"I've already had seven scars and it is likely there will be others."
Victor has been tattooing for 26 years and is also involved in a circus where he hangs from metal hooks that pierce his skin.
"I was attracted to colorful art from a very young age," he explained his love for ink. – At the age of 13 I got my first tattoo, it was the word "fu .." on the fingers of my left hand, I made it myself. " "Since then, I have never stopped getting tattoos, and today, at 50, I have 95% of my body tattooed, including my tongue and genitals."
Victor also has a number of other body modifications, including 11 subcutaneous implants, metal teeth, a cut and tattooed tongue, various scarring and ear tunnels.
Once he even pierced his scrotum, but now he only wears piercings in his nose, ears and nipples.
"I don't have a lot of piercings right now," he says. "A long time ago I had about 40 on my face, but my favorite was the septum."
The man also admitted that his most painful tattoo was a tattoo on the end of his penis, but even that cannot be compared with the agony of staining his tongue.
"It was very annoying and painful, it was even difficult to breathe for several hours," he recalls.
As for what his family and friends think about all this, Victor said:
"They are used to seeing me like that. They have seen my transformation and are encouraging it. ""There are many people who disagree with this way of life and criticize me for not understanding the tastes of others.""But I don't pay attention to them. I am unique, I do not want to be like anyone, these are my ideas and projects carried out by friends. ""Today I am a beautiful monster."
What do you think of such a bold body transformation? Let us know your thoughts on this in the comments below!
Source: The Sun
There is a monster on Earth – a copy of "Alien"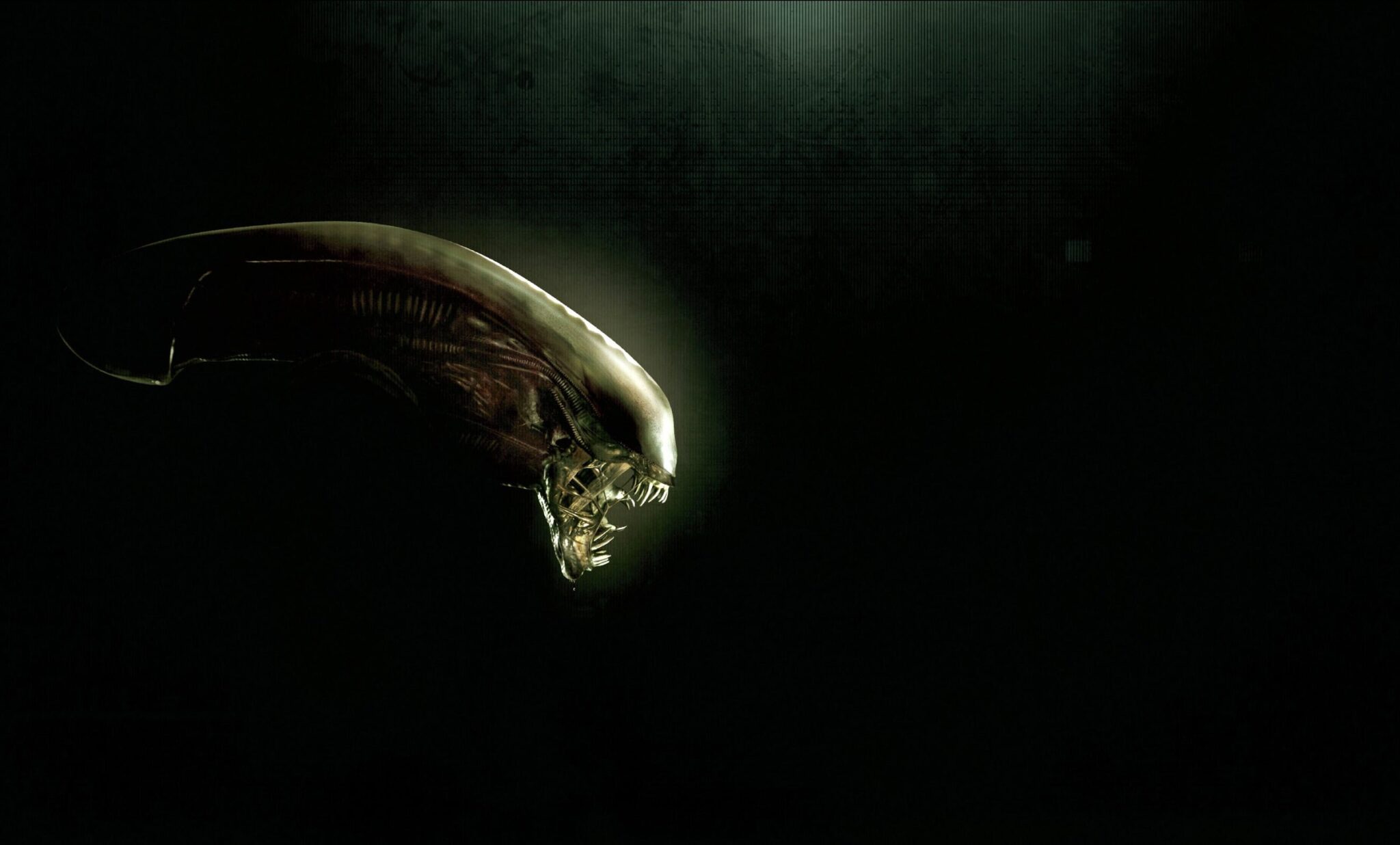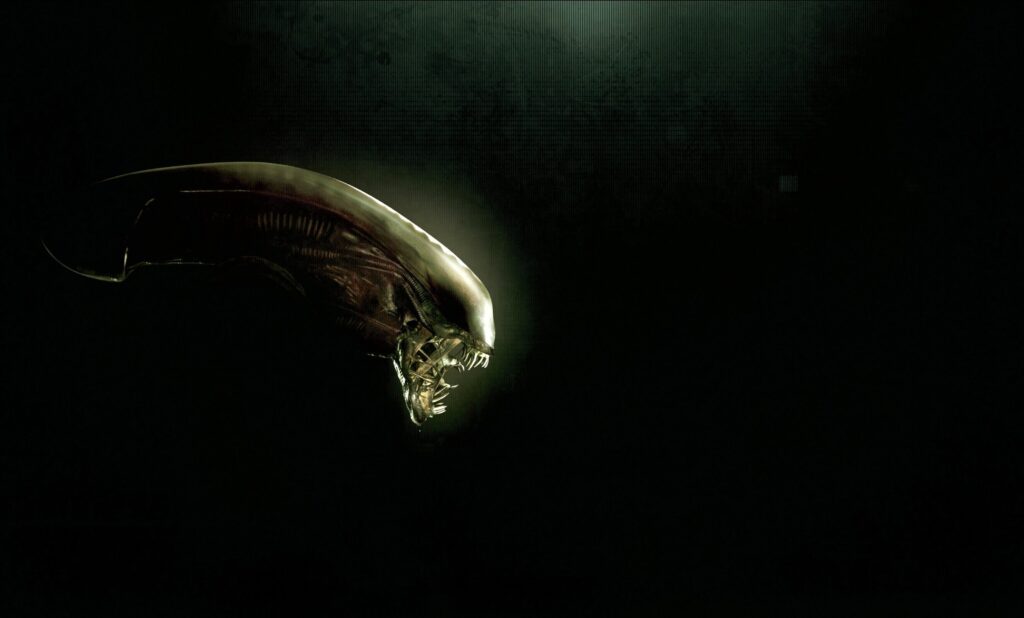 In the depths of the ocean is found a rare shark ,which can reveal their jaws as well, as the famous monster of 'cinematic' space "Alien"!
The species Trigonognathus kabeyai was first discovered in 1986 near the island of Shikoku, but it is so rare that only a few specimens have been caught over the past 30 years.
Researchers from the Taiwan Fisheries Institute caught five sharks during a raid near Donghe city.
The animals are described as having "needle-like teeth that resemble snake fangs (hence the name snake shark), as well as fluorescent pigment in their skin and the ability to extend their jaw to capture prey."
There is almost no information about the lifestyle of these rare sharks. It is known that they migrate from the usual depth of 300-400 meters into the water layers about 150 meters from the surface during the night, in order to then again go into dark waters.
Unfortunately, 4 out of 5 found samples were already dead, and the only living shark, although it was immersed in its usual cold water, died the very next day.