Horror movies love a haunted doll. So do collectors.
Thirty years ago, the world was introduced to a 29-inch-tall doll in overalls named Chucky. With eyes bluer than a White Walker's, hair more fiery than Ed Sheeran's, and a smattering of freckles à la Emma Stone, he looked like the perfect childhood buddy.
Unfortunately, Chucky, the tiny antagonist of the 1988 movie Child's Play, was possessed by a serial killer with a knack for slaughtering people with butcher knives, yo-yo strings, and anything else he could find around the house. Today, almost everyone knows that if a wild-eyed doll asks, "Wanna play?" the only acceptable response is to run as fast and far as you can.
Then there are people like Kevin Cain, a paranormal investigator in Alabama who owns hundreds of haunted dolls and other items. "I lost count a long time ago," he says. While Cain may be an especially prolific collector, he's far from the only one. In fact, there is a thriving marketplace for haunted dolls on the internet.
According to Cain, things really took off after the Annabelle doll appeared in The Conjuring (2013), followed by a solo film, Annabelle: Creation (2017). Annabelle, a vintage porcelain doll with smeared lipstick, a cracked pupil, and claw marks on her face, is possessed by a demonic spirit that enjoys ruthlessly murdering people. That she's based on a real-life haunted Raggedy Ann doll adds to the intrigue.
With the next installment of the Conjuring series, Annabelle Comes Home, and a reboot of Child's Play both hitting theaters in late June, there's sure to be a new wave of people curious about haunted dolls — and perhaps even eager to get their hands on one.
Gone are the days when you'd have to trek to a shady part of town, down a darkened alley, and into a questionable-looking antiques shop to get your haunted doll fix (although if you're ever in New Orleans, Bloody Mary's Haunted Museum and Spirit Shop is worth a visit). Etsy and eBay list thousands of dolls purportedly inhabited by everything from evil witches to judgmental spirits that might call you fat to young children and fairy spirits.
Most haunted dolls sell for around $50 plus shipping, but the most highly prized ones are priced well into the four figures. There's a formula, too, for how they're sold: Each listing contains a detailed overview of the spirit's life story, details of said spirit's death, and a description of their personality. Dolls are labeled "active" or "highly active" if paranormal phenomena are said to occur frequently in their vicinity.
Some are advertised as being able to move objects, make noises, or communicate via telepathy or Ouija board, while others are meant to act as creative muses, play matchmaker by revealing potential lovers in dreams, or emit positive energy.
Kat Blowers, whose Etsy shop FugitiveKatCreations specializes in haunted dolls, says best-sellers tend to be inhabited by female spirits that have some sort of "empowerment" angle. "We have a lot of goddess-type spirits or women who have survived terrible situations and thrived." She also sees high demand for witches around Halloween and leprechauns near St. Patrick's Day.
Best-sellers tend to be inhabited by female spirits that have some sort of "empowerment"
While there are con artists looking to take advantage of uneducated buyers, many haunted item purveyors hold themselves to what they see as high ethical and scientific standards. "It costs us a fortune in tools," says Blowers. Whenever she acquires a new doll, Blowers and her husband put it through an intense investigation that lasts one to three months.
First, the doll is separated from any other paranormal objects in the house. Then it's examined with a K-II EMF meter, a device used by paranormal investigators to detect electromagnetic energy, for a period of three to five days. Blowers then places the doll in a sound box ("basically a foam box"), with a voice-activated recorder to see if she can hear any words or phrases. "We've heard music before, which is really weird," she tells me.
Finally, they conduct lucid dreaming sessions, which involve sleeping next to the doll alongside a piece of amethyst (which is supposed to be a potent lucid dreaming crystal) to see if they have any weird dreams. Blowers typically ends up with a 15-page report by the end of each investigation.
Unlike in horror films, real-life haunted dolls aren't necessarily bloodthirsty beings with a penchant for sharp objects. "Not everything is evil," says Cain. "Yes, there are demons, and Annabelle is example number one of that, but also good spirits. If a ghost can haunt a house or building or ship, why can't it just hang around an item it once owned or reminds them of something in their past?" He theorizes that spirits like to hang around dolls and other toys because of their familiarity and strong emotional connection.
However, this doesn't mean buyers shouldn't beware. Cain routinely refuses people who email begging to purchase one of his haunted dolls. "I tell them it's not for everybody. You don't know what you're asking for," he says. "These dolls aren't for entertainment or fun. These are actual haunted items with spirits attached who want to be respected. Then you have those who, if you're not careful, are demonic and ready to tear into your soul."
He describes an episode where a young woman bought a doll online that was supposed to be haunted by a kind, positive spirit, but she ended up with something dark and malevolent. After a string of strange occurrences culminating in feeling tiny hands around her neck one night, she contacted Cain and shipped the doll off to him. Luckily, he knew how to bind the demonic spirit, ultimately sealing the doll in a box coated in holy water and storing it on the highest shelf in his home, where it remains.
Demons aside, selling haunted dolls online comes with some technical challenges. For one thing, eBay isn't too keen on the whole concept and has a policy that specifically forbids the selling of souls. According to a statement from the company back in 2000, "eBay does not allow the auctioning of human souls for the following reasons: If the soul does not exist, eBay could not allow the auctioning of the soul because there would be nothing to sell. However, if the soul does exist then, in accordance with eBay's policy on human parts and remains, we would not allow the auctioning of human souls." In 2012, eBay further banned metaphysical items including spells, hexes, potions, and magical services.
Some sellers found creative workarounds, including winking claims that their dolls are "for entertainment purposes only" or "sold as is." They also often state there's no guarantee of paranormal activity and indemnify themselves from the consequences of anything that does or doesn't happen. Others, deterred by eBay's crackdown, simply packed up and moved to Etsy.
The haunted doll market certainly isn't disappearing anytime soon. Cain expects there'll be a huge surge in demand this summer thanks to Annabelle and Chucky's big-screen appearances — something he's not particularly thrilled about. For anyone considering a haunted doll purchase, he has one message: "Be careful what you buy. It may be phony — or, worse yet, it may be something demonic."
Read More On This At "Paranormal, Ghosts, Hauntings" – Google News
A Child Ghost Apparition Captured On School CCTV in Armenia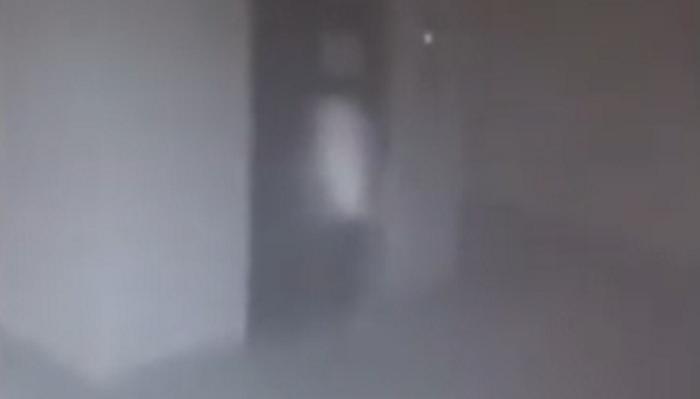 This footage was released by the security guard of the school in Armenia on February 2, 2020.
On hearing voices of children in a school that that should had been empty at this time as this was on a Sunday morning the guard called the police and shortly after the police made their investigation they rolled out a known object from the school. Could this have been a body?
Feeling that this incident would remain untold the security guard recorded and released this footage along with what he had witnessed. The footage was released with no sound and the exact location withheld for the guard's protection and anonymity.
The Mirror Lake Michigan Hauntings
Ideally, institutions of higher learning are environments where young people who are first stepping out on their own are encouraged to become independent thinkers and dynamic individuals.
In the face of so much newness, university and college culture often develops systems of ritual and ceremony which provide a contrast to this independence as well as comfort and structure to students as they transition into adulthood.
This week is, typically, when many students at The Ohio State University would be participating in one of it's best known rituals: jumping into a freezing Mirror Lake prior to a football game with it's biggest rival, The University of Michigan.
Why jump in an ice cold lake in support of your school football team? The tradition seems to have it's origins in a turn of the century hazing practice where upperclassmen would assert their dominance by tossing freshmen into the lake.
This became a common occurrence during "May Week", an annual demonstration of school spirit. As the rivalry between Ohio State And Michigan State grew, May Week activities slowly shifted to the increasingly popular "Beat Michigan Week" and the tradition of voluntarily throwing oneself into the lake was born.
The idea of young people being cast into a lake before an important event has been around for centuries. The Aztec, Mayan, Celt and early Nordic cultures all participated in this practice as an offering to their gods during significant times of the year, and although the young people they hurled into the water were victims of human sacrifice, the Mirror Lake Jump certainly invokes thoughts of these ancient rituals.
In fact, it was the tragic death of a 22 year old Dayton man during the 2015 jump that caused the University to put a stop to the practice once and for all. My heartfelt condolences go out to the family of this young man.
According to the campus rumor mill, this wasn't the only time this type of tragedy has occurred. Stories persist of a member of the Alpha Omicron Pi sorority that broke her neck during a Mirror Lake jump in the 1980s.
The legend states that her fellow sorority sisters carried the body back to the house and hid her to avoid the repercussions of underage drinking gone horribly wrong. Ever since, many have claimed to hear screaming and splashing in the waters of the lake only to see it's surface mirror smooth when they turn to find the source of the commotion.
Another tale tells of a jogger that was killed near the lake during a mugging. This young man is said to be seen running by the lake, looking over his shoulder, before vanishing into thin air.
The most commonly spotted and well-established ghost of OSU goes by the name Lady of the Lake. Since the 1920s people have witnessed the apparition of a woman in turn of the century clothing glide across Mirror Lake on cold, wintry nights and mornings.
Some believe her to be a mysterious ice skater, but most know her as the wife of Frederick Converse Clarke.
Clarke was a professor of economics and sociology that lost all his money when he invested in a Georgia Gold Mine project that failed miserably. Aside from the obvious blow to his credentials as a professor of economics, the financial ruin left Clarke despondent and suicidal.
After airing his feelings to Dr. Oxley Thompson and getting no sympathy, the depressed professor took his own life on September 21st, 1903 in a garden overlooking Mirror Lake.
Clarke's wife blamed the university's insensitivity to her husband's plight as the cause of his death and vowed to haunt the grounds after her passing.
In 1922 the university built Pomerene Hall on the site of Clarke's suicide garden and it appears that the spirit of Mrs.Clarke decided it would be a fine building to inhabit when not gliding across the lake.
It is here that she is thought to be responsible for doors that lock and unlock of their own accord, the sound of footsteps across empty rooms and the manipulation of computer voice software, occasionally causing machines that aren't even turned on to greet the living with a dull, electronic "hello".
For reasons unknown she is most fond of room 213, where she is seen in a pink antebellum dress moving across to a window that overlooks the very lake that her husband last gazed upon before taking his life more than 100 years ago.
Today, Mirror Lake sits drained and fenced off awaiting a 6 million dollar renovation that will give it a "more natural appearance". In an effort to end the tradition of the lake jump, the timing of this renovation was no accident, but some defiant students are vowing to leap into some body of water, even if it is the Olentangy River.
Source: Booze & Boos
The German Navy's Cursed and Haunted Submarine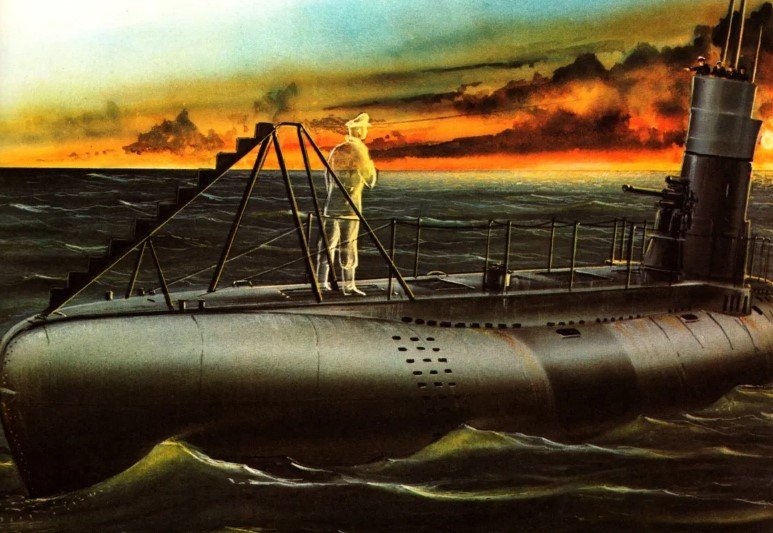 From the time she was being constructed, in 1916, there was something sinister and evil about the German submarine UB-65.
Before she was even launched, an accident in the Hamburg shipyard occurred, where a steel girder broke from a crane, crushing a ship builder to death. A second worker was also badly injured.
Investigators could find no reason for the accident, and within a few months, the submarine had put to sea, undergoing trials. Three engineers, testing the ship's batteries, were overcome with deadly fumes. Again, an inquiry was launched, but failed to determine the cause of their deaths.
Despite her early record of tragedy, the submarine was commissioned, and placed under the command of Kapitanleutenant Martin Schelle, a 29-year-old veteran of the Kaiser's Navy.
She soon put to sea in an operational capacity, and found herself in the middle of a fierce storm. Captain Schelle used this opportunity to test his boat's ability to surface in rough seas, and upon breaking the surface, a sailor was washed overboard to his death.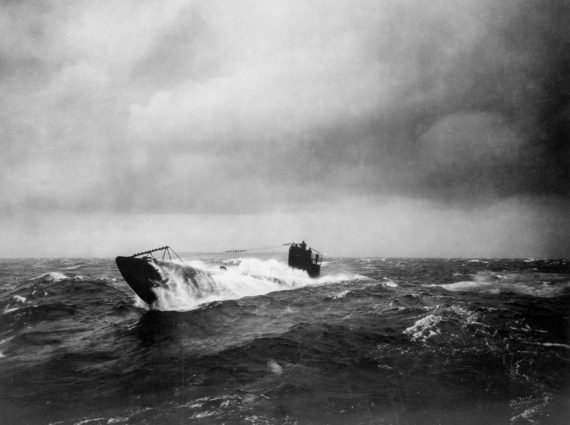 German U-boat
Unexplained Malfunctions Aboard UB-65
Soon after, ballast tanks sprung a leak, and the submarine plunged to the bottom of the sea. Seawater rushing inside caused the dry cell batteries to leak the same toxic fumes that had earlier killed the engineers.
This time, however, the crew was fortunate and suffered no fatalities. UB-65 remained on the bottom of the ocean for 12 long hours, before she was finally able to surface.
Returning to harbour, engineers could again find no explanation for the malfunctions. The crew were beginning to feel their ship was cursed, and many no longer wanted to serve on UB-65. She had soon earned the nickname "The Iron Coffin" within the U-boat fleet.
After leaving port, another tragedy occurred. An exploding torpedo killed the second officer, and wounded several others. Schelle returned to port, the officer was buried, and things started to get really eerie.
Ghost of the Second Officer Appears
While still docked, shortly after the funeral, a seaman claimed to watch the dead officer walk up the gangplank, towards the bow of the ship, and disappear before his very eyes.
More sightings were soon being reported. A lookout claimed to have seen the dead officer standing on the deck of the ship, in rough seas. At first, the commander dismissed the ghost stories, but then he reportedly came face to face with the dead man himself. Whether he admitted it or not, Captain Schelle was now a believer.
The high command finally agreed to have a priest bless the ship, a feat almost unheard of in the no nonsense German Navy. She docked in a port in Belgium, where the ritual was carried out.
After the ceremony was completed, the crew was broken up, and assigned to other ships in the fleet. A new crew was assigned to UB-65, and the captain demanded there was to be no further talk of ghosts.
The change of crew seemed to have no effect. The ghost of the officer was reported on several more occasions, once walking through a steel bulkhead. A torpedoman, terrified by the spirit, jumped to his death in the sea.
The Strange End to UB-65
In July of 1918, off the south coast of Ireland, a U.S. submarine sighted UB-65. Before the American crew could take any action, the German boat mysteriously exploded, seemingly on its own.
UB-65 took her entire crew to the bottom of the ocean, leaving only a patch of oil, some debris, and mystery behind.