Hollywood UFO stories are becoming much more realistic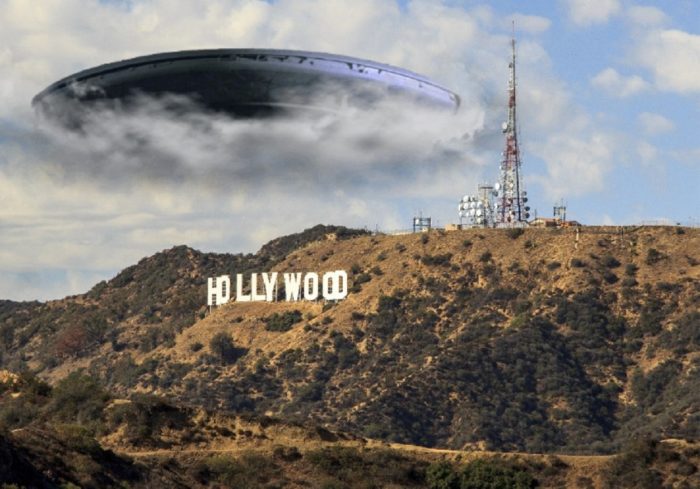 The Pentagon admits that UFOs are real. So Hollywood is doing a flurry of movies and TV shows about how we should look for them.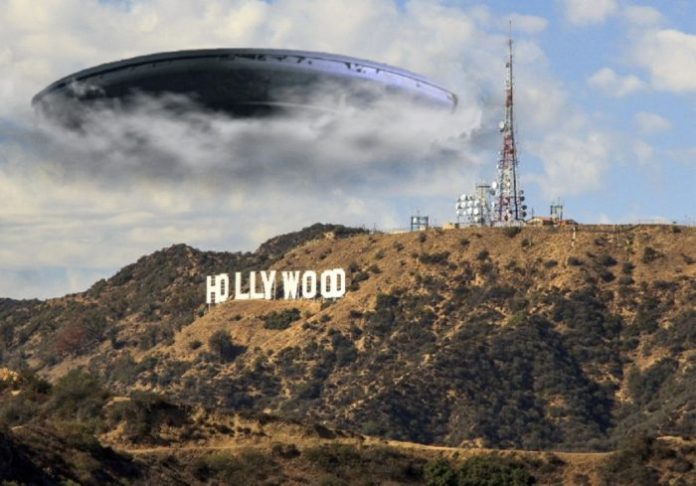 UFOs are everywhere and Hollywood noticed it. Talking about UFOs is no longer something conventional, with the former Blink-182 singer, Tom DeLonge, causing the US military to admit they have UFO videos.
Small and large screens have always shown aliens and UFOs. From movies like Close Encounters of the Third Kind to The arrival and even the franchise The Avengers, bizarre aliens and their vehicles arrived on Earth and this has caused audiences around the world to question the existence of extraterrestrials. But there is a greater focus on UFO hunters in Hollywood.
Robbie Graham, media critic and author of "Silver Screen Saucers: Sorting Fact from Fantasy in Hollywood's UFO Movies", said:
I think it's fair to say yes, and that this resurgence in popularity is a direct result of the 2018 Pentagon revelations, which captured the attention of mainstream media (in the U.S.) like no UFO story in decades. This helped to legitimize UFOs as a topic of dominant debate and opened up new lines of scientific and political research for TV producers who are always looking for new approaches to this enduring and popular subject.
Recent researches indicate that just over half of Americans believe that UFOs exist and a third believe they are alien spaceships. Graham is not entirely convinced that UFOs will be the next big thing. But he points out that young people are being drawn to the subject like never before.
Graham stated:
It seems that ufology is not as stupid as it was before, thanks to an influx in recent years of relatively young and modern researchers who were attracted to the subject through its new legitimacy. Ufology was once an old person's game; now it's a youth game.
In 2017, former Blink 182 frontman Tom DeLonge, publicly announced his UFO / technology / media company, To the Stars Academy, along with an article from New York Times announcing a secret Pentagon program designed to study anomalous phenomena. Young UFO enthusiasts have turned to social media, #UFOTwitter has become a real hashtag and the once invisible UFO speech has become incredibly public.
Aiden Gillen told the Motherboard in an interview:
I think people are more open to considering it a real phenomenon than just a psychological one.

I suppose you could have said this also in the 50s and 60s, in the age of science, that people would be more open to the idea that we are not alone in the universe. I am also fully aware of how unlikely we are to meet.
Gillen, known for playing Littlefinger's role in game of Thrones from HBO, interprets the Dr. J. Allen Hynek at the Project Blue Book of History Channel, what returns next week.
Blue Book Project is a fictional TV series about the Air Force's infamous UFO investigation program of the 1950s and 1960s with the same name.
Gillen said that humans are naturally curious about UFOs:
It is inevitable that you will ask yourself. This is something that people have been doing since we started supporting ourselves as a species. 'What's up there?' It's always been, 'What's up there?'
Although Gillen does not think the government should spend large amounts of money chasing UFOs, as there are more pressing problems, he thinks that talking about UFOs is no longer taboo.
He explained:
I think there is something that is getting cool about UFOs. It's easier to talk or reference [sobre eles]. I feel that Immediate Third Degree Contacts is one of the coolest films of the 70s, and when that role came out, I thought, "This is really cool ..
Although TV dramas like fictional Blue Book Project, UFO-themed programs still have a long way to go.
Graham said:
They depict presenters chasing lights in the sky in jeeps while wearing night-vision goggles and noisy walkie-talkies (radios). It is absurd and devoid of educational value. However, it doesn't have to be that way, and this wave of factual UFO TV shows is likely to reflect a more serious tone that the mainstream media has started to adopt on this topic. Certainly, UFOs are 'selling' like never before. They are a hot property in the TV area at the moment and everyone wants a slice.
Ancient Astronomical Code Found on Alien Mountain in Sri Lanka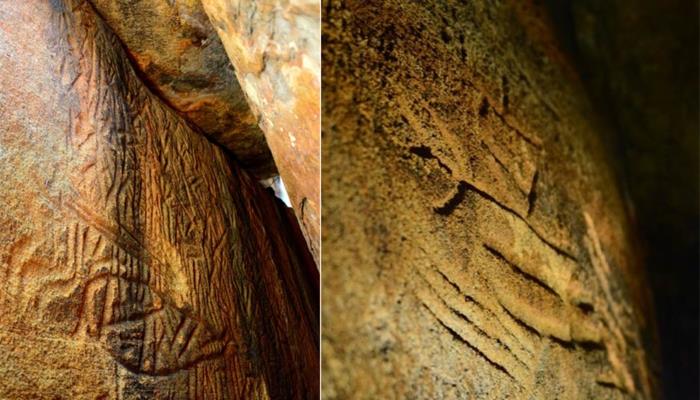 In Sri Lanka, a team of astrobiologists and exogeologists led by Dr. Aravinda Ravibhanu Sumanaratna, while examining the famous "mountain of aliens", discovered forgotten and previously unknown ancient petroglyphs, which, according to researchers, are closely related to astronomy.
Scientists have already published their report in a specialized journal entitled "Encoding on Mount Danigala in Sri Lanka", and Ancient Origins briefly tells about the discovery.
In a letter to this publication, Dr. Sumanaratna of the South Asian Research Department of Astrobiology and Earth Sciences writes that his team was the first to discover petroglyphs associated with Neolithic humans in Sri Lanka.
The discovery was made in the caves of Mount Danigala, which is revered as a sacred site. In the world, it is better known as the "Alien Mountain", since it was allegedly observed over it many times by UFOs. For scientists, this mountain is of great interest, since petroglyphs have been found in its depths before.
In the new study, the team describes both previously unknown petroglyphs and engravings found in the 19th century by British officer Fossett. However, scientists have forgotten about them for more than a century. The petroglyphs are located in Edakkal Cave on the western slope of the mountain. Overall, they are comparable to other similar archaeological sites in Sri Lanka.
Ancient authors engraved both geometric patterns and primitive images of people with weapons in their hands, animals and plants. The drawings are tentatively dated 5500-4500 BC. Scientists point out that this is the first time that "special types of symbols" were linked to each other.
They write that in the cave almost all the available space was covered with petroglyphs. The largest of them are 7.5 meters long and five meters high. Researchers believe that some randomly carved sets of geometric symbols are in fact an ancient "glue code" representing the "lost astronomical counting system."
However, this is just a hypothesis, and it is possible that it was put forward to attract tourists to this region. Nevertheless, the work deserves attention if only because the petroglyphs of Mount Danigala are still poorly understood. Given the practice of other ancient peoples around the world, some of these images may indeed have astronomical connotations.
Note that there is still debate in the scientific community regarding the period of settlement of Sri Lanka. Recent discoveries indicate that humans may have arrived here about 300,000 years ago. Some believe that this could have happened 500 thousand years ago. However, the age of the oldest human site found near the Danigala Mountain is about 125 thousand years.
David Fravor, a Former US military pilot spoke about the encounter with a UFO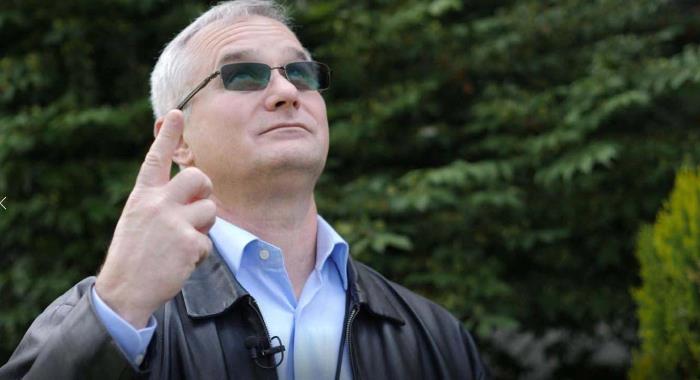 Former US Navy fighter pilot David Fravor said he saw a UFO in 2004. He told Massachusetts Institute of Technology (MIT) researcher Lex Friedman what a flying object looks like.
Fravor stated that he and his colleagues saw an object resembling a tick-tock shape on a clear day. Then they carried out a monitoring mission in the region, where they had previously recorded anomalies.
"I saw lights in the sky and they went out," the pilot said. The words of the ex-military were broadcast by Fox News.
When the military tried to catch up with the alleged UFO, it disappeared. According to the former pilot, the object was behaving aggressively. It disappeared, changed altitude and blocked the radar.
"This is technically an act of aggression," added Fravor.
Earlier, the US Department of Defense created a working group to investigate unidentified flying objects. The Pentagon has repeatedly reported that it has spotted UFOs. For example, in April 2020, the agency published several videos showing small drones moving at a fairly high speed.
Prince of Liechtenstein: How one of the richest rulers in the world launches millions to search for UFOs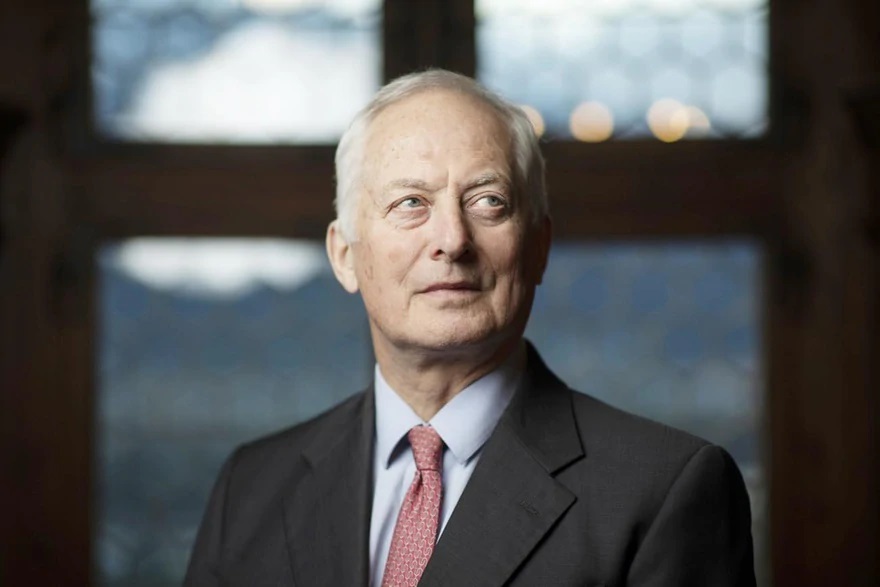 The Prince of Liechtenstein is considered one of the richest rulers in the world. His family's fortune exceeds $ 7.6 billion, and his personal fortune is $ 4 billion. And this despite the fact that during the Second World War, his relatives lost almost 90 percent of their possessions around the world.
The monarch tries to live modestly and help his subjects: he repairs roads at his own expense and annually opens the doors of his castle, inviting people to breakfast. He also spends hundreds of thousands of dollars on UFO research.
Prince-winemaker
"The prince of Liechtenstein, Hans-Adam II, lives in a castle located on a rock in the Alpine principality. This castle bears his name. 38 thousand subjects call the monarch "Your Grace", he owns a collection of masterpieces of the Renaissance, he owns two palaces in Vienna. According to the Bloomberg Billionaire Index , he is included in the list of the 500 richest people in the world," Bloomberg describes the European ruler.
The princely family of one of the smallest states in Europe is truly fabulously rich. The ruling dynasty owns the private bank LGT Group, founded in 1920, and other types of business: agricultural and forestry in Lower Austria and Styria, energy and wine. Hans-Adam is personally involved in winemaking, however, his vineyard is quite small – only four hectares, where on average about 10 thousand liters of wine are produced per year.
In addition, the ruling dynasty has a lot of real estate. The exact number of castles and residences is carefully hidden from the public, but only according to official data, the prince and his family have at least ten castles and palaces. Some of them are home to members of the princely family, others are used as museums.
The most beloved are Vaduz Castle in Liechtenstein, two palaces in Vienna – Garden Palace and City Palace, a family museum in Lower Austria, six more castles scattered throughout Austria, as well as 76 acres of land in Texas. And this is taking into account the fact that after the Second World War the prince's family lost almost 90 percent of the possessions – 54 castles outside the principality, in the Czech Republic and Austria.
The princely family has learned to extract money from everything that it touches: the monarch and his relatives rent out their Viennese palaces. For several hundred thousand euros, everyone can rent a luxurious room for a reception, wedding or concert
Most of the time, the prince and his wife spend at the Vaduz Castle, where they occupy the eastern wing. On the outside, this medieval building may seem rather gloomy, but inside it is very comfortable. Here, antiquity peacefully coexists with modernity: beautiful elevators – with spiral staircases, large rooms with air conditioning and Wi-Fi are decorated with tapestries and paintings of the 17th-18th centuries. The cellars are meticulously stocked with cupboards and dishes with Chinese painting, a collection of ancient weapons and armor. The prince said more than once that most of all he loves the picturesque view from the window – of the Alps and the Rhine.
Modesty Above All
The Prince of Liechtenstein was born in Zurich, Switzerland, and attended primary school in the Liechtenstein capital Vaduz. After graduating from the Higher Economic Gymnasium, he worked as a clerk in one of the London banks, the name of which is still carefully hidden. After the internship, the prince went to Switzerland, where he entered the commercial university at the faculty of business and economics.
The knowledge gained was very useful to him later. The prince's family fortune exceeds $ 7.6 billion, and his personal fortune is $ 4 billion, which makes him one of the richest heads of state in the world. In addition, Hans-Adam owns a huge collection of works of art on display at the Liechtenstein Museum in Vienna. The collection began to collect the ancestors of Hans-Adam back in the 17th century, now it contains more than a thousand works of great artists such as Rubens and Van Dyck, Rembrandt and Bruegel.
This collection is one of the largest in the world, second only to the collection of the British Windsors. The prince speaks about this rather evasively: "Somewhere we have an advantage, somewhere they have. It is very difficult to judge whose collection is more expensive. For me, these are just assets that should generate income. I myself prefer contemporary art. "
Despite the huge fortune, representatives of the princely family do not boast of wealth, trying to live modestly. Thus, the wife of Hans-Adam II, Princess Maria Kinski, herself looks after the garden in the main castle.
There is no Bentley, Bugatti, Maserati, Ferrari or even Rolls-Royce in the princely garage. All family members drive regular Audi without chauffeurs
In addition, Hans-Adam II and his wife raised their children on their own, without teachers and governesses. True, they always had a housekeeper and a nanny who took care of the children when their parents were away. Three sons and a daughter of the princely couple went to an ordinary school in Liechtenstein.
Hans-Adam II married his cousin, Countess Maria Kinski von Whinitz und Tettau, while still a student. Subsequently, the prince claimed that he fell in love with his future wife at first sight, as soon as she entered the room, and from the first minute he knew that they would get married. Marie did not pay attention to the crown prince, because he was five years younger than her. Moreover, then she was in love with another.
But the future prince did not give up, and his persistence was rewarded: Marie's relatives gave permission for their marriage. The wedding ceremony in July 1967 attracted the attention of all of Europe.
Marie ordered a dress from a Parisian couturier – in the Empire style, made of white silk, with embroidery from pearls and beads. Her head was adorned with the Fringe tiara belonging to the Habsburg family. Among the guests are emperors, queens, princes and princesses, representatives of ancient German-speaking nobles. For the subjects of Liechtenstein, the tables were set right on the street – and they were bursting with various dishes. The tradition of treating residents, and there are about 32 thousand of them in the country, has survived to this day. Once a year, Vaduz Castle opens its doors for everyone to have breakfast with the prince. This is how Liechtenstein's National Day is celebrated.
To rest
As a member of the aristocracy, Hans-Adam constantly emphasizes that he is very close to his people. Among his entourage, they say that the monarch loves to run barefoot in the forest, goes downhill skiing, diving, is interested in archeology and loves science fiction.
The Franco-American ufologist Jacques Vallee published three volumes of diaries called Forbidden Science. In them, he told about a meeting with Hans-Adam II and his family at Vaduz Castle in November 1989. "We dined in a small living room with his wife, sister and two children. Until late at night we discussed UFOs and other paranormal phenomena, "the scientist recalled.
According to Vallee, the monarch was convinced for many decades that aliens were visiting Earth, so he sponsored international UFO research for many years, spending millions of dollars on it.
The prince told the ufologist that he saw a UFO in childhood, and also that his aunt saw the UFO in Munich in the 1950s. Most of the money was received by American researchers. So, the ruler laid out 200 thousand dollars for a study called "How many Americans were abducted by aliens."
According to the constitution, the prince is the head of state, he represents Liechtenstein abroad and has the right to pardon, his signature is necessary for the entry into force of laws adopted by parliament. In addition, financially, he is independent from the state – he lives on his own funds, and all roads of the principality are repaired on them. Hans-Adam II tried to expand his princely powers, receiving the full support of the population – however, the parliament still retains basic rights.
Officially, Hans-Adam II is still considered the ruling monarch, but he actually retired from business, transferring the day-to-day administration of the state to his son, Crown Prince Alois. He explained his decision as follows: he and his wife usually did not make large state visits, limiting themselves to only modest trips to Switzerland and Austria, but now is the time to see the world.