Hollywood UFO stories are becoming much more realistic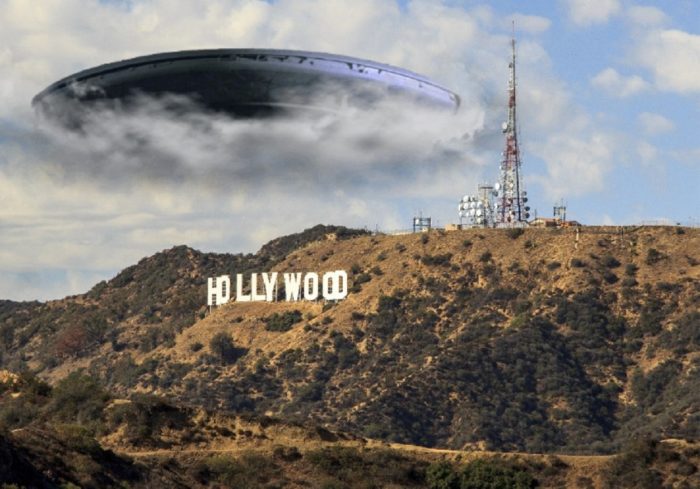 The Pentagon admits that UFOs are real. So Hollywood is doing a flurry of movies and TV shows about how we should look for them.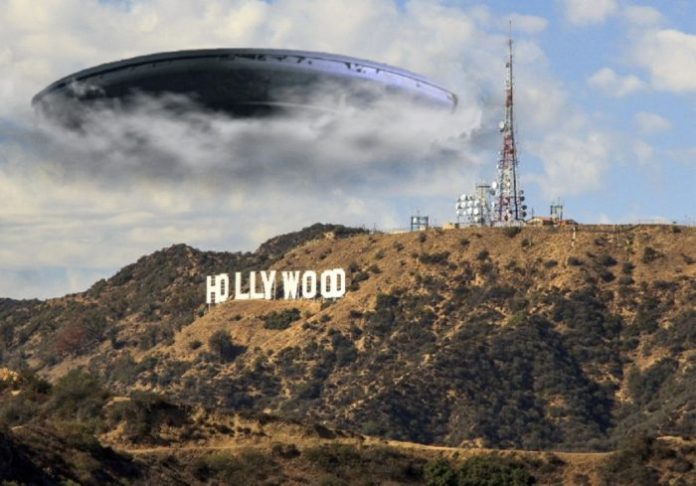 UFOs are everywhere and Hollywood noticed it. Talking about UFOs is no longer something conventional, with the former Blink-182 singer, Tom DeLonge, causing the US military to admit they have UFO videos.
Small and large screens have always shown aliens and UFOs. From movies like Close Encounters of the Third Kind to The arrival and even the franchise The Avengers, bizarre aliens and their vehicles arrived on Earth and this has caused audiences around the world to question the existence of extraterrestrials. But there is a greater focus on UFO hunters in Hollywood.
Robbie Graham, media critic and author of "Silver Screen Saucers: Sorting Fact from Fantasy in Hollywood's UFO Movies", said:
I think it's fair to say yes, and that this resurgence in popularity is a direct result of the 2018 Pentagon revelations, which captured the attention of mainstream media (in the U.S.) like no UFO story in decades. This helped to legitimize UFOs as a topic of dominant debate and opened up new lines of scientific and political research for TV producers who are always looking for new approaches to this enduring and popular subject.
Recent researches indicate that just over half of Americans believe that UFOs exist and a third believe they are alien spaceships. Graham is not entirely convinced that UFOs will be the next big thing. But he points out that young people are being drawn to the subject like never before.
Graham stated:
It seems that ufology is not as stupid as it was before, thanks to an influx in recent years of relatively young and modern researchers who were attracted to the subject through its new legitimacy. Ufology was once an old person's game; now it's a youth game.
In 2017, former Blink 182 frontman Tom DeLonge, publicly announced his UFO / technology / media company, To the Stars Academy, along with an article from New York Times announcing a secret Pentagon program designed to study anomalous phenomena. Young UFO enthusiasts have turned to social media, #UFOTwitter has become a real hashtag and the once invisible UFO speech has become incredibly public.
Aiden Gillen told the Motherboard in an interview:
I think people are more open to considering it a real phenomenon than just a psychological one.

I suppose you could have said this also in the 50s and 60s, in the age of science, that people would be more open to the idea that we are not alone in the universe. I am also fully aware of how unlikely we are to meet.
Gillen, known for playing Littlefinger's role in game of Thrones from HBO, interprets the Dr. J. Allen Hynek at the Project Blue Book of History Channel, what returns next week.
Blue Book Project is a fictional TV series about the Air Force's infamous UFO investigation program of the 1950s and 1960s with the same name.
Gillen said that humans are naturally curious about UFOs:
It is inevitable that you will ask yourself. This is something that people have been doing since we started supporting ourselves as a species. 'What's up there?' It's always been, 'What's up there?'
Although Gillen does not think the government should spend large amounts of money chasing UFOs, as there are more pressing problems, he thinks that talking about UFOs is no longer taboo.
He explained:
I think there is something that is getting cool about UFOs. It's easier to talk or reference [sobre eles]. I feel that Immediate Third Degree Contacts is one of the coolest films of the 70s, and when that role came out, I thought, "This is really cool ..
Although TV dramas like fictional Blue Book Project, UFO-themed programs still have a long way to go.
Graham said:
They depict presenters chasing lights in the sky in jeeps while wearing night-vision goggles and noisy walkie-talkies (radios). It is absurd and devoid of educational value. However, it doesn't have to be that way, and this wave of factual UFO TV shows is likely to reflect a more serious tone that the mainstream media has started to adopt on this topic. Certainly, UFOs are 'selling' like never before. They are a hot property in the TV area at the moment and everyone wants a slice.
In Michigan, a surveillance camera recorded the one who mutilated hens. It turned out to be a UFO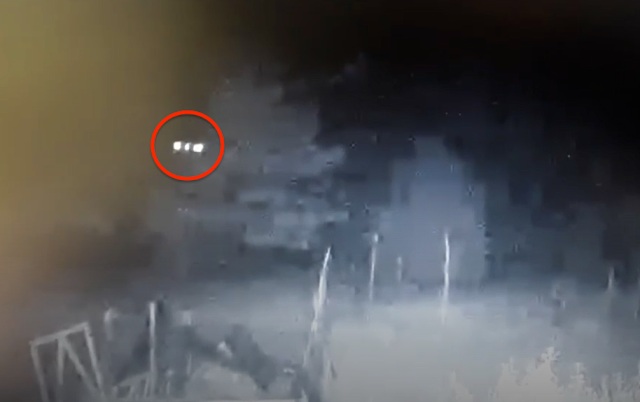 In the US state of Michigan, one resident was worried that he found mutilated chickens in a fenced-in chicken coop every morning. Moreover, something cut out the back of the birds and their bodies were bled.
The owner of the chicken house installed a camera aimed at the house. When looking through it's recordings, he found out that on July 1 of this year at 1.44 a small UFO flew up from the chicken coop.
This small luminous thing looks like a toy drone with flashlights, but it's not a drone, because it takes off from the thick grass, which is impossible for a drone. Moreover: as the author of the video suspects – this thing dismembers his farm chickens, which he often finds with surgically removed fragments of the body.
Now he wonders what is going on. They live in a rural area in Michigan, and of course they didn't add optimism to such incidents … Nobody launches any drones there. This is a farm, private land.
So, what is this glowing UFO that flies into the chicken coop and mutilates chickens, cutting out their internal organs.
UFO's are just all over the place
Mexico, July 3:
Latin America, July 5th:
To believe that this is not a fake is very difficult, but this "flying wing" was first seen in Cuba a couple of years ago and has been appearing regularly since then:
And here is not just a UFO, but aliens jumping out of a portal or from a mother ship, hidden by a cloud:
It is not indicated where this video was recored, since the owner of the channel simply collects such things, finding them on social networks. Judging by the architecture of the building that got into the frame, it is somewhere in Southeast Asia.
Another cloud shot in Milan on June 15:
Russia, June 20:
As the author of the video writes in the comments, this thing flew in May, but no one managed to take tape it then, but now the camera was at hand. Moreover, the place of filming is noteworthy – the city of Sestroretsk, near St. Petersburg. Just at that moment, the media wrote about the incomprehensible movement of military equipment in the area and the cancellation of train traffic "because of a fallen tree".
Egypt, July 8th:
And this is China:
We could not trace the final source of the video, but it is now being circulated on Chinese social networks and it doesnt look like a fake:
The video was shot in Guangdong (this is where Hong Kong goes further to the sea). On the eve of China has already been in the top of the paranormal news, because there was something wildly roaring in the mountains and no one could explain what it is. And here, it seems, a possible reason for such sounds hung over the earth – a hefty UFO with aliens.
Belgian incident. UFO invasion in 1989-1990
The events of November 29, 1989 were confirmed by at least thirty different groups of witnesses and three separate groups of police officers. All witnesses described a large object flying at low altitude. The vessel was flat, triangular in shape, with lights below. This giant ship made no sound, slowly moving over the Belgian landscape.
A free exchange of information was organized as the Belgian population tracked this ship as it moved from the city of Liege to the border of the Netherlands and Germany.
This is the first astounding sight to turn into a wave of UFO sightings over the next few months. In two cases, a pair of F-16 fighters pursued a mysterious object, but to no avail. On March 30, 1990, the military headquarters received a desperate call from the captain of the Belgian national police. He reported a giant triangle flying past him, and simultaneously two ground-based radar stations showed on their screens an object of unknown origin.
One of these bases was under NATO control near the city of Glons, located southeast of Brussels. After contacting other radar installations, they learned that at least four other stations also report the object on their screens. The object moved slowly along their screens, and could not send a transponder signal to identify itself.
Two F-16s received orders to intercept and identify this phenomenon, and one of the aircraft radars recorded the object. It appeared like a small diamond on the pilot's screen. The pilot reported that just a few seconds after capturing the target, the object began to gain speed, quickly moving away from the radar zone. An hour-long chase followed, during which the F-16 two more times intercepted the signal of a strange ship and saw that it had disappeared from sight. The triangular ship seemed to play cat and mouse and finally got lost in the night lights of Brussels.
Fighter pilots reported that UFOs made maneuvers at speeds exceeding the capabilities of their equipment – the radar showed a sharp decrease in an unknown aircraft from 3 kilometers to 150 meters in 5 seconds! Unusual aircraft continued to appear for several months, and a triangular UFO was spotted more than 1,000 times, both day and night. The object fell low enough to be easily seen with the naked eye, and this event became one of the most high-profile stories in the Belgian media.
Another unusual phenomenon associated with the Belgian UFO was the inability to take a clear photo of it. Many observers kept their cameras ready and shot what they thought should be a clear image, but when the film showed up, the image was blurred,
This anomaly was examined by physics professor Auguste Meessen, who worked at Catholic University in Louvain. Meessen's study gave the theory that infrared light should be the reason that almost all images were unclear.
To test his theory, he exposed the film to infrared radiation, and then photographed objects in ordinary light. The results were the same as in the photographs of a triangular UFO. One good image was finally shot in April 1990. This image showed the bottom of the ship's hull with spotlights at three angles.
US President declassifies UFO materials
We are talking about the "Roswell incident" when in 1947 a balloon crashed in the USA, which was used to record sound waves from Soviet nuclear tests. The military hid the origin of the wreckage, which gave rise to many conspiracy theories.
US President Donald Trump promised to think about removing the secrecy stamp from materials about unidentified flying objects and the "Roswell incident."
In an interview dedicated to Father's Day, to his son Donald Trump Jr., which was broadcast on Thursday, the American leader said that many asked him a question about UFOs.
"Millions of people want to go there and see. I won't tell you that I know about it, but it's very interesting."
The son of a Republican asked him if he was prepared to declassify materials about UFOs and the "Roswell incident." "I have to think about it," Trump answered.
On July 4, 1947, the so-called Roswell incident. A balloon crashed on a ranch near Roswell, New Mexico, which was used to record sound waves from Soviet nuclear tests as part of the US Air Force's secret Mogul project. The military hid the origin of the wreckage, which gave rise to many conspiracy theories widely circulated by local and then national media – in particular, about the extraterrestrial origin of the crashed "unidentified apparatus."
At the end of April, the Pentagon published videos of the US Navy, which, as noted in a press release, captured "air events" that were described as "unidentified." We are talking about shots taken by the crews of American military aircraft in November 2004 and January 2015. 
As noted in the message, the videos got into the network back in 2007 and 2017, but then the Ministry of Defense did not give their permission to publish them, although the authenticity of the records of the US Navy was subsequently recognized.
At the end of 2017, it became known that the Pentagon had a classified program for collecting and analyzing data on "anomalous aerospace threats." In 2007-2012, $ 22 million was allocated for it. At first, the program was administered by the intelligence department of the US Department of Defense.
Not the only US politician announcing a UFO in Roswell
It is worth noting that Donald Trump is not the first American politician to promise to declassify UFO information during the pre-election period. During the 2016 campaign, a similar statement was made by Trump's main rival, former US Secretary of State Hillary Clinton.
During an interview on Jimmy Kimmel's program, she was asked a similar question about UFOs. In response to him, the former first lady clarified that "now it is called differently." 
"These are unidentified air phenomena, illegal armed groups, such is the new nomenclature," Clinton said. 
Then the politician said that if she wins the election, all information about such phenomena will be declassified, if this does not affect the sphere of national security.
A similar promise in 2019 was made by another candidate from the Democratic Party – Socialist Senator Bernie Sanders. In an interview with TV presenter Joe Rogan, he noted that if he heads the state, he will definitely declassify UFO documents, as his wife constantly asks about this. 
Recall also that during the 1976 campaign, the future 39th president, Jimmy Carter, did not hesitate to say that in 1969 he witnessed the appearance of UFOs in the state of Georgia and even turned to the NICAP ufological organization with testimonies.