Elves have been a popular subject in fiction for centuries, ranging from William Shakespeare's play "A Midsummer Night's Dream" to the classic fantasy novels of J.R.R. Tolkien 300 years later. But it's only recently that elves have been confined to plays, books, and fairy tales: In centuries past, belief in the existence of fairies and elves was common among both adults and children.
Like fairies, elves were said to be magical, diminutive shape-shifters. (Shakespeare's elves were tiny, winged creatures that lived in, and playfully flitted around, flowers.) English male elves were described as looking like little old men, though elf maidens were invariably young and beautiful. Like men of the time, elves lived in kingdoms found in forests, meadows, or hollowed-out tree trunks.
Elves, fairies, and leprechauns are all closely related in folklore, though elves specifically seem to have sprung from early Norse mythology. By the 1500s, people began incorporating elf folklore into stories and legends about fairies, and by 1800, fairies and elves were widely considered to be simply different names for the same magical creatures.
As with fairies, elves eventually developed a reputation for pranks and mischief, and strange daily occurrences were often attributed to them. For example, when the hair on a person or horse became tangled and knotted, such "elf locks" were blamed on elves, and a baby born with a birthmark or deformity was called "elf marked."
Indeed, our forefathers trifled with elves at their peril. According to folklorist Carol Rose in her encyclopedia "Spirits, Fairies, Leprechauns, and Goblins," though elves were sometimes friendly toward humans, they were also known to take "terrible revenge on any human who offends them. They may steal babies, cattle, milk, and bread or enchant and hold young men in their spell for years at a time. An example of this is the well-known story of Rip Van Winkle."
Evolving elves
Another type of elf emerged, one with a somewhat different nature and form than the mischievous and diminutive sprites of yore. Some elves, such as those depicted in J.R.R. Tolkien's "Lord of the Rings" trilogy, are slender, human-sized, and beautiful, with fine — almost angelic — features. Tolkien's characters were drawn largely from his research into Scandinavian folklore, and therefore it's not surprising that his elves might be tall and blond. Though not immortal, these elves were said to live hundreds of years. They have also become a staple of modern fantasy fiction.
Gary Gygax, co-creator of the seminal role-playing game Dungeons and Dragons, was not only influenced by Tolkien's elves but also instrumental in popularizing them, even including elves as one of the character races (along with humans) that gamers could play.
In either form, elves are strongly associated with magic and nature. As with fairies, elves were said to secretly steal healthy human babies and replace them with their own kind. These changelings appeared at first glance to be human babies, but if they became seriously sick or temperamental, parents would sometimes suspect that their own child had been abducted by elves. There were even legends instructing parents on how to get their real child back from its elven abductors.
Each generation seems to have their own use for elves in their stories. Just as leprechauns have historically been associated with one type of work (shoemaking), it is perhaps not surprising that many common (and commercial) images of elves depict them as industrious workers — think, for example of Santa Claus' toymaking elves or even the Keebler cookie-baking elves. Folklore, like language and culture, is constantly evolving, and elves will likely always be with us, in one form or another.
Ghost hunter told how to summon spirits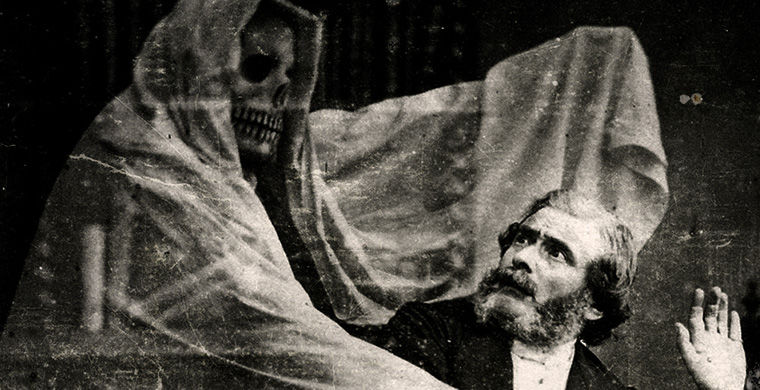 A ghost hunter explained how to summon ghosts and when is the best time to do it according to The Daily Star.
Jade Capasso explores hotels, inns, historical places to allegedly reveal the spirits and ghosts that are present in them. She shares her discoveries on the YouTube channel Ghost Club Paranormal. The girl is sure that you can also talk with spirits.
The 28-year-old ghost hunter is confident that you can talk to ghosts and spirits using a voice recorder. A particularly good time for this, according to her, is the eve of All Saints' Day – Halloween.
"I think there is more activity during Halloween. More people believe in the other world, "she said.
She recalled that Halloween pumpkin is an invariable attribute and symbol of the holiday. People decorate their home with funny, scary, and sometimes even terrifying faces.
"I'm sure there will be more sessions and many will use Ouija boards," she says.
To connect with the "other world", you can go to a famous haunted place, says Kapassa. She also recommends checking your home for ghosts.
To hear a ghost, the girl recommends using special equipment. 
After all, ghosts, she said, emit sounds at ultra-low frequencies that are not perceived by the human ear. You can hear them, as she notes, only on audio recordings.
The girl says that you need to leave the digital voice recorder in a room where paranormal activity is observed all night, or ask questions and wait for an answer.
"Ask questions, and who knows, you might hear a disembodied voice answering you," says Jade.
According to her, there is no need to rush, because the spirits must be given enough time to respond.
"You probably won't hear them in real time. But if you listen to the recording, you might hear someone from the underworld, "she said.
A photographer took a picture of an old house, but did not know that a woman lived there. No wonder – you can only see it in the photo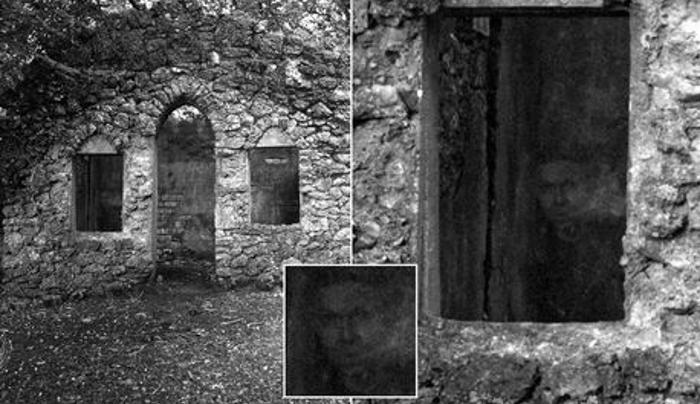 A Scottish resident took a photo of an abandoned building, and then could not believe his eyes when he looked at the finished photograph. From there the woman's face was looking at him, but the man is sure: there was no one in the ruins of the house. Finding an explanation for what he saw was not easy.
A photographer from Scotland, who wished to remain anonymous, decided to arrange an unusual photo session, Unilad writes.
His choice fell on several abandoned buildings that are located in one of the parks in the North Ayrshire region. After taking a couple of pictures, he went to the studio to print them, and then looked at the finished result.
Mysticism often happens in abandoned buildings , and the case with a man was no exception. In one photo, the Scotsman saw the ghostly silhouette of a woman looking at him from a window. However, the man assures that there was no one in the building, and he was alone in the ruins.
During the shooting, I did not feel anything unusual or anything otherworldly.
Despite the fact that the woman's face looks intimidating, he is glad that he managed to capture it. Moreover, the hero of the story shared the frame with all friends who adore mysticism and riddles.
I'm happy that I was able to capture something that looks like a ghost. I am even proud to be able to show photos to people who love riddles.
Many people, according to the photographer, are inclined to believe that this is a ghost, who love to talk to children so much, although the author of the picture himself is in no hurry to draw conclusions. He even looked at the frame under a microscope, but never came to the truth.
You can, of course, speculate, but the human brain makes us see familiar traits everywhere, especially if we look at them long enough.
Moreover, the photographer, according to him, does not really believe in ghosts and other mystical phenomena.
I don't like the term paranormal. As for ghosts, I don't know if they exist. I don't even know how to define them. What is it? Energy?
Camera recorded an extraneous movement in Massachusetts. And this sight is not for the faint-hearted
A Redditt user with the nickname grandslammer0891 from Mansfield, Massachusetts, posted a video from security cameras at a friend's house, which scared him and left users in disbelief.
The author of the video explained that his friend left home by the end of August, leaving four huskies in the care of a friend. He usually visited them during the daytime.
One day the owner of the apartment received a notification in the middle of the night that the camera recorded some kind of extraneous movement. At that time there were only dogs in the house.
The video captured the kitchen and part of the living room. A dog is lying on the sofa in the right corner, and you can trace the turns of the head by its ears. When her ears turn to the left, then in the dark you can see the transparent figure of a moving person.
The video puzzled users and caused a mixed reaction from them. Some could not find an explanation for what they saw and panicked slightly. The dog's head turns towards the ghost, which suggests that it also noticed the apparition.
"What is it, I saw it … with my own eyes. Does anyone else see this? Because it seems to me that I definitely saw something wrong. No no".
Others decided that a man had walked past the window on the right, and his shadow flashed on the left in the headlights. Some users even believe that a live person got into the frame.
"I hope your buddy has a gun. There was a real intruder. "
Some readers agreed that the ghost video is quite plausible, since Massachusetts is full of ghosts.