High Strangeness at a Haunted Japanese Schoolhouse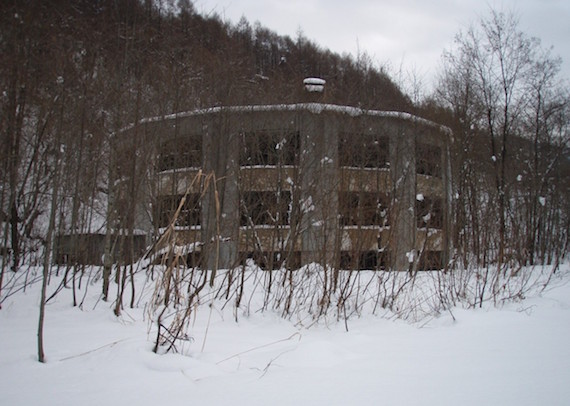 Up in the cold, northern reaches of Japan is the nation's second largest island, Hokkaido. Known for its spectacular natural vistas and picturesque scenery, it is perhaps not a place one would at first associate in any way with haunted locales and ghouls and ghosts. Yet here in the rural town of Bibai, nestled among the beautiful vistas and right up against the Lake Miyajima wetland lies the creepy and enigmatic ruins of a former schoolhouse that has accrued a sinister reputation as one of the most haunted, weirdest places in Japan.
The building itself was apparently built back in 1906, and was designed in a distinctive round shape from which it earns its simple nickname "The Round Schoolhouse." From the 1940s up until the 1970s it was used as an elementary school, after which it was closed for unknown reasons and simply left there where it stood to fall into ruin. Rather creepily, the structure seems to have been left as is, with tables and desks still set up collecting dust in the crumbling structure, all lined up as if expecting students that will never come. This would have once been a place of children playing and laughing, yet now the surrounding grounds have become a thick tangle of overgrown brush that hungrily surround the building, the playground buried in forest growth to poke forth like the skeleton of some half-buried prehistoric beast, and any road that led there was long devoured by the forest, making the only way to reach it on foot from the nearest road.
Dark rumors and stories sprang up almost immediately after the closing of the school, beginning with locals claiming that the woods in the vicinity were haunted by bobbing, mysterious lights and half-glimpsed shadowy figures, and the night often pierced by disembodied screams as well as other less discernible anomalous noises. Additionally, there were rumors of several children who had gone out to play in these woods and never come back. It was not long before these phenomena and rumors were linked to the abandoned former school house, and things would get spookier still.
Through the late 70s and 80s the Round Schoolhouse became a popular place to go and try and see ghosts, and by all accounts it was absolutely infested with them. Frightened trespassers to the site would come back with terrifying tales of encountering all manner of supernatural phenomena on the school grounds or within its dilapidated building, and it has steadily become increasingly well-known on into later years as an absolute hotspot for the paranormal. Paranormal investigators who have been there consistently put this location in top ten lists of Japan's most haunted places, and there have been Japanese spirit mediums who have been so overwhelmed with negative spiritual energy here that they refuse to come back. Japanese videos on YouTube of macabre adventure seekers in the ruins have also become quite popular, whether they show anything paranormal or not, and the legend of the haunted Round Schoolhouse of Bibai has surged.
Even above and beyond talk of hauntings, more sinister rumors tell of people going off to explore the ruins only to disappear without a trace, and stories abound of abandoned cars found on the nearby road, their occupants said to have gone off towards the schoolhouse to never return. Perhaps worse yet are those said to have come back completely stark raving insane, driven over the brink of madness by whatever it was they had seen in that forsaken place. Stories of the missing or of people going mad at the Round Schoolhouse are very persistent on Japanese paranormal sites, with comments of witnesses common.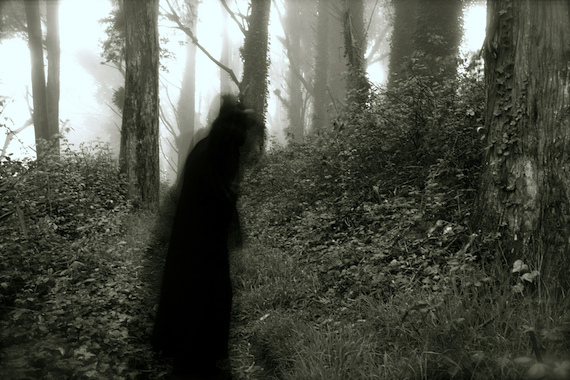 While much of the information on the Round Schoolhouse is rather ambiguous and murky as to its veracity, there have been a few accounts that I have tracked down that seem particularly interesting. By far one of the oddest reports I have seen was of a group of three curiosity seekers who one day in 1998 went off to the ruins to poke around and seem to have gotten way more than they bargained for somewhere in the bowels of that old, darkened building. It started innocently enough, when the group of friends decided to make a trip out to the place after seeing one of the many videos of it on YouTube. They parked their car along the lonely road and began their trek through out the forest and its tangle of trees towards the main building.
Once there, the main witness claims that they were almost immediately overcome by a clinging, unsettling cold, and that they sensed that they were being watched from the shadows by an unseen force that seemed to creep along following them. This was followed by a series of escalating paranormal experiences, such as items being knocked over, doors slammed shut, and most frightening of all the startled shout of one of the friends when he was apparently aggressively shoved by some invisible entity. The longer they stayed, the more the intensity of these phenomena increased, until they got to the point where they had seen enough and made their way back outside. As they did, a black form allegedly congealed out of the shadows and followed them. The witness would say (translated by me):
That shadow stalked us all the way out of the building and into the woods. We couldn't see it much as it was hiding, but we knew it was there. We could catch glimpses of it, and it made us pick up our pace. As we got closer to the car it became more visible, tangible, and more threatening. We finally got into the car and that was when something very black, large, and heavy slammed into us. It was as if a black bear had hit the car, but then it was gone without a trace, and we were alone in the forest again.
An even weirder account seems to suggest that there is some sort of vortex or inter-dimensional doorway within the Round Schoolhouse. This apparently happened as recently as 2000, and again involves a couple of amateur paranormal investigators, drawn to this location by all of the mysterious tales and creepy stories. Perhaps it was their mistake to come here in the evening hours, but whatever the reason they certainly came across something rather outlandish in that building.
Even as they made their way through the forest towards the schoolhouse they purportedly heard strange sounds coming from the trees, such as what sounded like someone banging on a tree with a stick, the sounds of someone snapping twigs, and what one of the witnesses swore was the sound of giggling. Things didn't get any more normal when they reached their destination, and disembodied footsteps seemed to echo out all around them, but it was when they reached one particular room where things would take off into the truly bizarre. Here they came across a faintly glowing opening in the wall, which supposedly shimmered and rippled. The witness would say of what happened next (again my own translation):
We stared at this glowing patch upon the wall for several moments, and that was when something seemed to come out of it. It looked like a hunched over figure but it was impossible to see the face. Then there were others, coming out two at a time, until they were looming all around us in that dank confined space. My friend and I looked at each other and ran. He says he looked back and the glowing was gone, but those shapes. They were everywhere.
Unsettling to say the least, and it is not apparent what happened after that but they apparently made it out in one piece. One has to wonder just what these people saw. Was this some sort of portal? Was it all an illusion? Who knows? It does seem to fit into the idea floated around that this is a site that harbors some sort of doorway through dimensions, and that all of this is not a haunting, but rather a bleeding over of another realm into our reality. Indeed, the Round Schoolhouse has never had any particular tragedy or violent incident as far as anyone knows, so is this the result of something even stranger than ghosts? Or is this an urban legend orbited by creepy pasta tales and spooky stories? If you are ever in the vicinity of Bibai, Hokkaido, maybe you can go check it out for yourself, if you dare.
SOURCE: Mysterious Universe
Top 8 Of The Most Bizarre Cursed Lakes Worldwide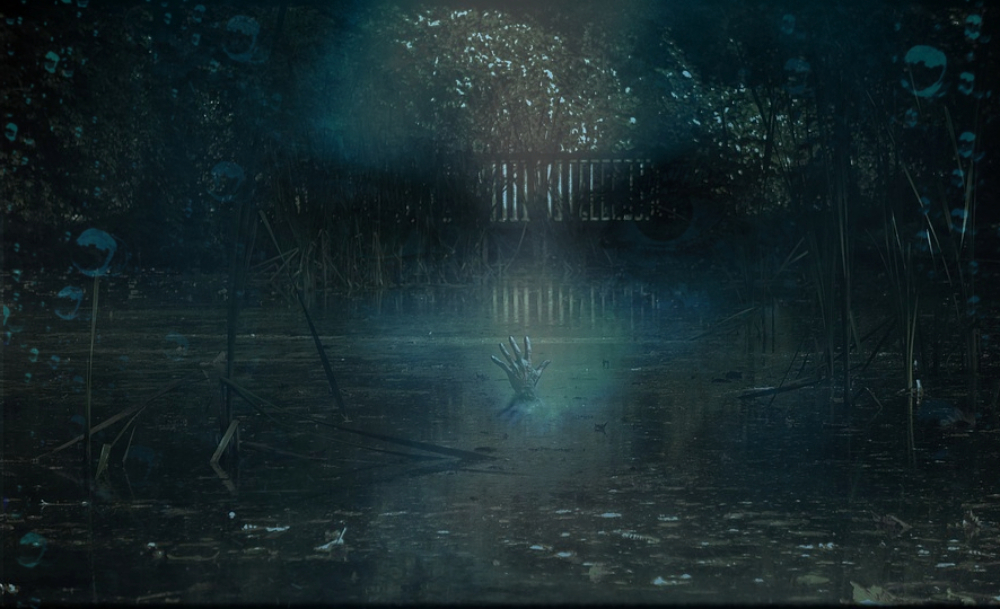 It sometimes seems the world is full of supernatural mysteries which may never be solved. Numerous tales of the strange and paranormal are often link to bodies of water, and especially lakes which by all accounts seem to be cursed, haunted or even both. Although scientists have been trying to unravel some of mysteries for years, no investigations have yielded any rational answers.
These bizarre eight lakes are actually cursed…or so the legends go.
1 – Llyn Idwal – The lake where no birds will fly, Wales, UK
Llyn Idwal, North Wales
A the head of Cwn Idwal is a dramatic gash in the cliffs that is known as Y Twll Du (Black Hoel). Alternatively it is called 'Cegin y Cythraul', but is more popularly know as the 'Devil's Kitchen'.
The place has a forbidding appearance and it is easy to understand how it was once regarded by local people as a demons' haunt. An ancient legend tells us that Cwn Idwal is named after Idwal, son of the Owen Gwynedd, Prince of North Wales. Young Idwal was untrsuted tio the care of Nefydd the Handsome of Nant Conwy, but Nefydd oredered his son Phun to murder the young prince.  His body is said to have been thrown into the lake and since that day no bird will fly over Llyn Idwal.
2 – Lake Sidney Lanier, USA
Lake Lanier, North Georgia, USA
Lake Lanier has a deadly reputation, and an examination at the statistics suggests it's warranted. Since 1994, northeast Georgia's favorite manmade lake — which touches parts of Gwinnett, Hall, Forsyth, Dawson and Lumpkin counties — has seen at least 160 people die under mysterious circumstances.
It is perhaps this tumultuous history that has led to the supposed curse of Lake Lanier, which has been fueled by an usually high rate of deaths by drowning, freak accidents, and unsolved crimes. Over the years, there have been an inordinate amount of deaths associated with the lake, ranging from boating accidents, drownings, and even a fair number of drivers who have lost control of their vehicles to go careening off of roads to crash into the water. Many of the drowning cases are somewhat odd in that they have happened very close to shore with strong swimmers and in calm conditions, which considering the history of the lake have given rise to rumors that Lake Lanier is somehow haunted or cursed. As with Round Valley Reservoir, there have been those who have described unseen hands pulling at them from below or even scarier the sensation of something covering their mouth to prevent them from breathing. There are various stories of boats hitting something in the water only for it to turn out there was nothing there, boats or other watercraft capsizing for no apparent reason, and sudden, dangerous rogue waves that seem to come from nowhere without warning to maraud across the surface before vanishing as suddenly as they formed.
3 – Fundudzi Africa, Limpopo Province, South Africa
Lake Fundudzi, South Africa
The lake is said to be protected by a python god who lives in the hills around the lake. After bathing in the lake he beats his drums – large stones near the shore, and resident say they can hear the sound. He is celebrated annually with the Domba, or Python Dance performed by young adolescent girls from the villages close by. The level and colour of the lake's water are said to reflect his mood. Although three rivers flow into Lake Fundudzi, it never overflows.
Adding to the lake's sacred status is the mystery of the water level, which rises and falls independently of rainfall. Locals can recount recent tales of a foreign developer who wanted to build a resort on the edge of Lake Fundudzi. After construction had begun, the lake's waters rose to submerge the building site. Not to be that easily put off, the developer simply moved further up the shore and began again. Once more, the level of Lake Fundudzi rose to submerge the site. Frustrated, the developer left and the waters receded.
Interestingly, the curse of Lake Fundudzi only seems to affect outsiders, with no locals known to have been subjected to its wrath. Indeed, the locals claim that although crocodiles inhabit these waters they will casually ignore any from the area, while attacking foreigners.
4 – "Smerdyachee"  – Stinking Lake, Russia
"Smerdyachee" ("Stinking Lake" in Russian)
The Smerdyachee Lake is located in the Moscow district in Shatura region, approximately 140 km east of Moscow city. Scientist suggest the lake was formed as a result of big meteorite impact, however it is one of the existing theories.
Local fishermen had reported strange pungent smell of hydrogen sulfide emanates from the lake. That is why the lake has got its name "Smerdyachee" ("Stinking Lake" in Russian). There are a lot of myths associated with this strange place as well as numerous reports of supernatural disturbances and other paranormal activities.
Local residents claim there was a church right on the place where lake is located. One day it has vanished without any trace along with the priest, and a smelly lake appeared instead. Since than  the reflection of sunk church is coming up to the surface.
There some claims Smerdyachee lake has a double bottom, which, rising and sinking alternately. At a depth of roughly 20 metres into the lake, there is a so-called thermocline – the water below this level has a very low oxygen content and a higher than normal hydrogen sulphide content. Any objects that have ended up in the hydrogen sulphide water over thousands of years may have been preserved virtually unchanged. Scientists hope one day some rare artifacts would be unearthed from the bottom of mysterious lake.
5 – Dallas's White Rock Lake, Texas, USA
White Rock Lake, Dallas Texas
White Rock Lake is a reservoir located in north-east Dallas, Texas (United States). The lake was formed by damming White Rock Creek, which today widens into the lake before continuing south out of the spillway and emptying into the Trinity River. This year it was named as one of the world's top 14 most haunted bodies of water.
They say Dallas's White Rock Lake is haunted by a young woman wearing a soaking-wet evening dress. "Apparently, the girl tells people she was involved in a boating accident and needs to get to an address on Gaston Avenue. When she gets into a car's back seat, she disappears," the Dallas News reports. These encounters have been reported off and on since 1964, although no one knows who the woman is or whether a woman in an evening dress actually drowned there. Don't miss these strange urban legends that turned out to be true.
 6 – Otjikoto  – Bottomless lake in Namibia, Africa
Otjikoto Lake, Region of Oshikoto, Namibia
Otjikoto Lake of Namibia, which is a small lake with a diameter of only 102 meters (335 ft) and an average depth of 45 meters (148 ft), and is only one of two permanent natural lakes in the entire country. Although it is mostly shallow, there are areas that drop off into dizzying depths that have yet to be determined, with possibly vast underwater cavern systems. Indeed, according to legend the lake is bottomless, and the home to all manner of supernatural creatures, which reportedly have the habit of grabbing anyone who enters to pull them down to their doom.
Lake Otjikoto has a colorful history as well. During World War I, the Germans used the lake as a dumping ground for all manner of discarded war materials including cannons, firearms, ammunition, and countless others, which was all unceremoniously thrown into the lake before their surrender in 1915, in order to keep the enemy from using them. While this is all true, and much of this World War I ordinance and equipment can still be seen rather well-preserved in these depths, if rumors are correct, the Germans also dumped other things they didn't want found as well, including a vast treasure of 6 million gold marks.
The stories of such a large treasure lying at the bottom of this relatively small lake has proven to be irresistible to numerous treasure hunters, which has also proven that perhaps the myths that the lake is a cursed place full of vengeful spirits as well. Many would-be treasure hunters are said to have met their fates in the lake, often very experienced and seasoned divers, further enforcing the idea that the lake claims those who would challenge it. So many people have died trying to get to the treasure that the lake has gained a reputation for being a cursed death trap, and it was the focus of an episode of the Travel Channel's Expedition Unknown, with Josh Gates. Whether the tales of this lake's cursed treasure are real are not is up or debate.
7 – Llangorse Lake – Drowned city beneath the waters, Wales, UK
Both Bala and Llangorse lakes are said to cover "drowned cities", the bells of their churches audible to the human ear whenever conditions are right. That may be mere legend but the waters of Kenfig Pool do cover the long-lost town of Kenfig, a habitation covered first by the sand, then by the water of the area.
Nowadays, all that remains is the seemingly-peaceful lake, though strange events here are not unknown. 12th-century travel writer Gerald of Wales recorded that the lake had "miraculous properties such that local inhabitants have witnessed it completely covered with buildings, that in winter when covered with ice it emits a loud groaning noise and that the lake sometimes turns green." Other local tales say that church bells can sometimes be heard ringing beneath the waves.
8 – Poyang Lake  – "The Waters of Death", China
Rains Swell Poyang Lake. Credit: NASA images courtesy LANCE MODIS Rapid Response Team at NASA GSFC. (Image Source)
From the early 1960s to the late 1980s, more than 200 ships sank in the mysterious waters of Poyang Lake, which is known as China's Bermuda Triangle. The incidents have resulted in numerous ships and more than 1,600 people gone missing, with over 30 survivors driven insane.
Poyang Lake is the largest freshwater lake in China, and is located in Jiangxi Province in the southeast of China. The lake's actual size fluctuates tremendously. According to the Encyclopædia Britannica, at its fullest in summer, "it is 1,385 square miles (3,585 square km), but precise measurement is impossible because the difference between flood level and low-water level is sometimes as much as 25 feet (8 meters)."
According to the department in charge of maritime affairs, large ships with payloads as heavy as 2,000 tons have sunk in Poyang Lake. On Aug. 3, 1985, 13 ships were lost on a single day, which is an extremely rare event in maritime history.
Scientists have been trying to unravel Poyang Lake's mysteries for years, but no investigations have yielded any concrete conclusions.
Information provided by Wayne Miller
The Lowry House is a historic home in Huntsville, Alabama. It was built circa 1850 by John Tate Lowry, a merchant with the firm of Lowry, Hamilton and Company. Elements of an earlier Lowry family log house, built in 1809, that stood on the site were incorporated into the new construction.  The Historic Lowry House, a 3000 square foot Italianate-Federal style home, was purchased by Louie and Jane Tippett in 1998. After an extensive 4 year restoration process, The Lowry House was restored to its original beauty, and placed on The National Register of Historical Places.  Many ghost stories surround the home about a young bride, Anne, who people have claimed to see in the upstairs window.
People claiming to be able to detect the presence of spirits have told the current owners that one of the ghosts at the Lowry House is that of a child.  They have researched the history of the House for mention of a child having died there but found nothing. There are gaps in the history. They do know that a doctor lived there, Dr. Lowry, and that he may well have treated patients out of the House. It's certainly possible that a child died there at some point.  Run away slaves were hidden at Lowry House at some point and it is possible that one of them was a child.
To read about the many ghost hunts and paranormal experiences at the Lowry House go to:  http://evilcheezproductions.blogspot.com/2014/09/the-face-in-window-and-shadow-behind.html
Parents terrified after seeing a ghostly face next to their baby's crib
Have you ever seen or heard a ghost? Many people say that there are ghosts in their homes, which appear in any room and at any time of the day. And the reality is that there are ghostly apparitions in all places, from old houses, new houses, forests, cemeteries, offices or restaurants.
Sometimes, these appearances are caused by tragic death, or due to residual energy, or simply are not ready to move on to the next life. But whatever the reason, they exist. But if we have to talk about terrifying experiences with ghosts, are those related to strange noises and whispers in videos, psychophonies and even appearances in baby monitors.
New mothers have many worries, and even more so if a ghost harasses their child. Unfortunately, there are many cases of ghostly voices recorded in baby monitors . And terrified mothers have two options: ignore the sound or investigate and try to find a solution. But what would you do if instead of listening to the voice of a ghost you saw it? We do not know, but some parents have been terrified to see a strange presence by the cradle of his son.
The ghostly face
The video, published on Reddit , shows a child moving in his crib late at night. At first nothing strange, but if we look better you can see something really disturbing. In the background, just behind the baby, there is a spooky face, similar to the face of a girl.
"This is the moment when concerned parents installed a camera to monitor their child and were surprised when they watched the video" , says the description that accompanies the video. "The images show the child moving in the crib late at night. But if we look better we see a disturbing truth. In the background there seems to be a spooky object that looks like a face. It does not move through the video, but the images are cut before we know what happened to the child. "
The terrible paranormal experiences of the family
After the publication on social networks, the mother explained the story behind the video. According to its version, the recording corresponds to the afternoon. But the phenomena began in September 2016, after suffering a miscarriage. On the night of the abortion, her other 18-month-old son had an electronic toy. Since then, his son's toys were inexplicably ignited , talking and singing. And it did not matter if the batteries were worn out, they just went to work.
However, this has not been the only supernatural incident that parents have experienced. The mother assures to listen regularly to the cable of the lamp in her room moving and hitting against the back of her bedside table.
"We do not have mice and I can not think of any logical explanation of why this is happening,"explains Melanie Meez, the baby's mother, on Reddit. "The last time I heard it was the night of the video right after I got into bed."
Also about two months ago he heard a repeat of beats as if it were Morse code in the middle of the living room during the night. It was strong enough for parents to come down to see what it was. But he stopped when they entered the room. They were in the room for about 30 seconds and they heard the strange noise again. It sounded like a fingernail hitting a plastic with no pattern or rhythm . It lasted about 20 seconds and the sound came a few meters away from where they were standing and it seemed to come from the wooden stairs. They had never heard that noise before or heard it again.
And there's more, as last week the lid of his son's cup fell into the sink for no apparent reason. Her husband decided to place two empty cups of their children with their caps near the sink. When they returned, they were all inside the sink.
"I'm just a mom with two great kids. I have always looked for logic in situations and it seems that I can not explain what happens in our house " , concludes the mother.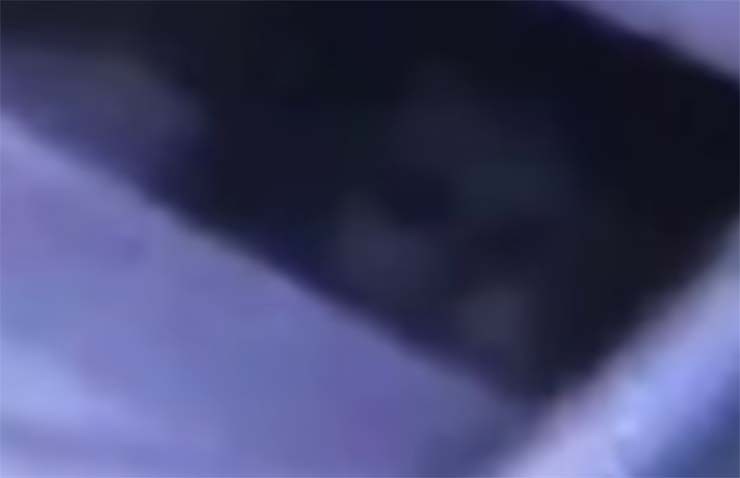 Debate on social networks
No doubt it is a video and a really scary story. And as such, it has had some repercussion in social networks. Believers in the paranormal have different opinions, some believe that it may be the ghost of an unborn child protecting what should have been his brother , while others suggest that it is an evil entity harassing the child, so Parents should seek help from a professional in the field.
But skeptics have another opinion about the incident. If it is not a video edition, then there could be a lot of objects or toys that could create that effect . Although what they do not take into account are the experiences of this poor family, which could be a victim of some kind of negative entity. But of course, for them that is the least important thing.
What is the mysterious face that you see in the video? Is it some kind of entity? Or can it be a mundane object creating an optical effect?