Here's Why Google's New 'Smartphone Addiction' Features Aren't Based on Science –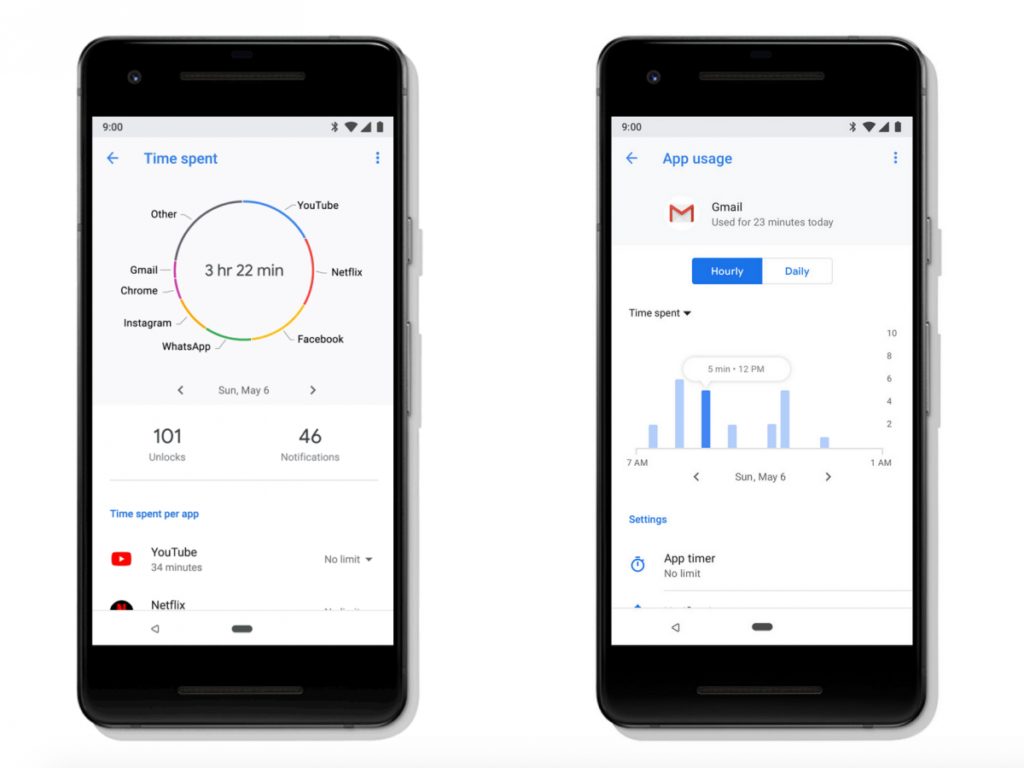 Google wants you to stop using the term FOMO.
Instead of complaining about your fear of missing out, the search engine giant would like you to celebrate – "JOMO," the joy of missing out. And it hopes a bunch of new features geared at preventing you from feeling addicted to your devices will help.
It's all part of an initiative that Google unveiled at this week's Google I/O developer conference called "Digital Wellbeing".
Intended to free Android users from the tether of their smartphones, the strategy includes features that allow users to do things like track the time they spend on social media, block distracting notifications, and make their screens less vibrant around bedtime.
But it's a big question whether the strategy will actually do any good. The features don't have much basis in science.
Dashboard tells you how often you check your phone
One of the primary new features in the Digital Wellbeing initiative is called Dashboard.
Dashboard shows you how frequently you check your phone or tablet, how much time you spend overall on your devices, and even how much time you spend within individual apps such as Facebook, YouTube, or Instagram.
Dashboard appears to be a reaction to the spate of recent stories that suggest that spending time on social media is universally bad for us.
Some of those reports have claimed that Facebook and Instagram in particular are making us depressed and even "eroding" our brains.
While such claims make for good headlines, there's little-to-no good research to back them up. Most of the studies that have been done so far suffer from significant shortcomings.
Some are looking at too few people to reach conclusions that are statistically significant, while others were conducted by the very companies they're studying or by researchers with clear agendas, which represent conflicts of interest that can cast doubts on results.
Some other studies suggest use of devices may be contributing to an existing problem but don't establish that they're causing a problem by themselves.
Andrew Przybylski, a senior research fellow at the Oxford Internet Institute, has attempted to replicate some of the studies that suggest a strong tie between social-media use and depression.
However, when he used larger sets of people in well-controlled environments, he failed to duplicate their results. Instead, he found either no link or one that was so small, he found it laughable.
"It is literally the lowest quality of evidence that you could give that people wouldn't laugh you out of the room," Przybylski told Business Insider in March.
Last year, Przybylski co-authored a study published in the journal Psychological Science in which he examined the effect of screen-time on a sample of more than 120,000 British teens who used their devices for social media, streaming, and playing games.
The data suggested a shocking conclusion: screen-time isn't harmful for the vast majority of teens. In fact, it's sometimes helpful – especially when teens are using it for two to four hours per day.
"Overall, the evidence indicated that moderate use of digital technology is not intrinsically harmful and may be advantageous," Przybylski wrote in the paper.
For Dashboard to actually be beneficial, Google or someone else would first need to demonstrate that there's some type of relationship between our overall wellbeing and how we're using our devices and apps.
Simply showing which apps we're using and for how long likely isn't going to do us a lot of good on its own.
Placing your phone face-down will quiet notifications
Another big Digital Wellbeing feature offers an easy way to block notifications.
When you place your phone face-down on a surface, it will automatically go into its "do not disturb" mode. The idea behind the new feature is that fewer alerts will mean less anxiety and more tranquility.
There is a growing amount of research that hints that getting constantly flooded with a barrage of beeps and flashes reduces our productivity and increases anxiety. No surprise there.
But there aren't any studies that indicate snoozing our devices' notifications will help us feel better.
When researchers have attempted to solve the anxiety problem by muting notifications, it didn't seem to work. In fact, some people actually felt worse.
In a study presented last month at the annual conference of the American Psychological Association, researchers including Duke University behavioural economist Dan Ariely found that people who had the notifications from their devices sent in clusters of several at a time said they felt less stressed and happier than people who received them in the usual way, where they arrive sporadically throughout the day.
But the people who got their alerts in clusters also felt less stressed and happier than people who didn't get any notifications at all.
"Participants who did not receive notifications experienced higher levels of anxiety and fears of missing out," the researchers wrote. "These findings highlight mental costs inherent in today's notification systems (or of abandoning them)."
Wind Down puts your phone in grayscale

Google designed its other big Digital Wellbeing feature to be used at bedtime.
Wind Down drains the colour from your Android device's screen, so that it displays everything as a shade of grey. The rational behind the feature is similar to that behind Apple's Night Shift feature, which changes an iPhone's colour scheme from one tinged with bright blue light to one imbued with orange light.
Night Shift is actually based on some scientific research. Blue light, which is also given off by the sun, is nearly the brightest light in the visible spectrum.
In humans, blue light depresses the production of melatonin, a key hormone our brains use to tell our bodies to start preparing for sleep. That's something you don't want to be doing at night, especially as you're heading to bed.
Unlike Night Shift, though, Wind Down doesn't have much research behind it. No one has really scientifically studied how removing colour from a display affects users' attention, productivity, sleep, or mood.
All we have are anecdotal reports from a couple of users who've willingly experimented on themselves with the feature and claimed it helped them.
So feel free to try to find joy in missing out, but don't rely on a host of new Google apps to do it.
This article was originally published by Business Insider.
Strange Sounds Recorded Coming from Greenland's Skies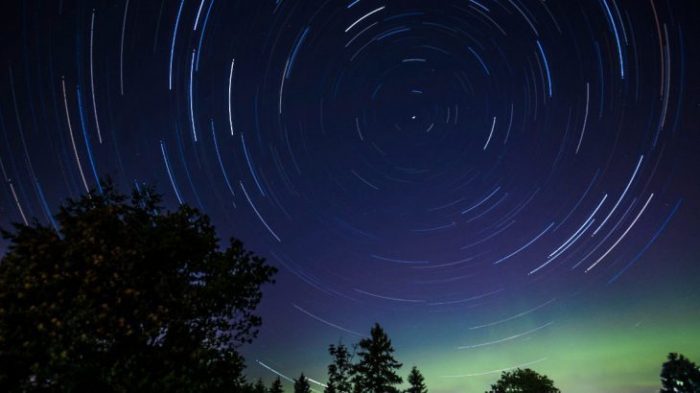 A YouTube user ('Finn Enoksen') shared video clip of strange sounds he recorded that seemed to come from the skies over Greenland on January 4th:
"I hear that strange sound like for 1hour but sometimes it silence for 5 or 10 minute, it little bit hard to heard because that strange sound is not loud."
Creepy Unsolved Murder Mysteries
The boy in the chimney
In 2008, teenager Josh Maddux left the house where he lived with his dad to run an errand. He disappeared, and seven years later, his remains were found in the fetal position, stuffed into the chimney of a nearby historic cabin. His body, devoid of wounds, showed no signs of a struggle. As The Huffington Post reported, "When the teen's skeleton was found, his knees reportedly were above his head and a hand was covering his face."
The strangest details were slowly released to the public in the following weeks. Maddux's had been clothed only in a thermal undershirt, and the rest of his clothes were lying on the floor inside the cabin. Construction workers confirmed that rebar on the chimney's opening meant he would not have been able to climb down, so he must have been trying to climb up.
To make matters worse, an anonymous Reddit post later detailed a rumor that Maddux had been coerced by a friend who went on to become a serial killer.
Hannah Upp's Disappearances
As chronicled in a New Yorker exposé, 23-year-old Pennsylvania resident Hannah Upp has led a life peppered with disappearances. Seemingly without a direct cause, Upp enters a fugue state and disappears off the grid, cutting off communication with her friends and family, and after a while, she's often found near water.
Doctors diagnosed Upp with "a diagnosis of dissociative fugue, a rare condition in which people lose access to their autobiographical memory and personal identity, occasionally adopting a new one, and may abruptly embark on a long journey." She disappeared again last year and her belongings were found near the ocean on St. Thomas — the strangest thing about her case is the fact that her parents seem apathetic, or mystical, even, when asked about their missing daughter by the press.
Kathy Hobbs Predicts Her Own Death
The kidnapping and murder of 16-year-old Kathy Hobbs is so odd that it was featured on an episode of the cult classic series Unsolved Mysteries.
After her death in 1987, Hobbs' parents and friends disclosed that all her life, Hobbs had suffered from "premonitions" that foreshadowed her death at 16. In her teen years, she developed agoraphobia and refused to leave the house, but on her sixteenth birthday she believed the curse had been broken — or, so say her family and friends. Just three months later, she was attacked coming home from buying a paperback novel and murdered with blunt force trauma to the head.
In 1989, a Toledo man named Michael Lee Lockhart was charged and convicted with Hobbs' murder, though Lockhart never confessed. The internet is divided on whether Lockhart actually shot Hobbs, but the real point of contention is the young woman's premonitions. Why was she able to predict a seemingly random act of violence?
More mysterious electrical sky events over Dublin, Juarez and amazing explosions in Kenner, Louisiana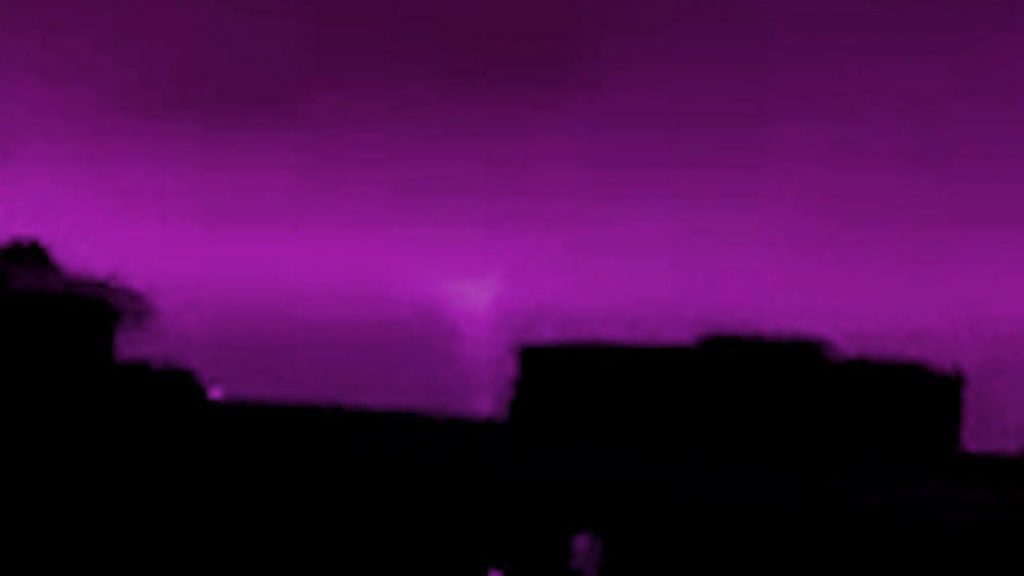 On the same day as the sky lit up with mysterious blue light over Queens, NYC, powerful electrical explosions also occurred in Kenner, Louisiana and Ciudad Juarez, Mexico. Two days after, something really weird occurred over Dublin, Ireland. It seems to be a widespread electrical phenomenon. Are they all linked? Like to a geomagnetic storm or something similar going on in space? Or are these phenomena all more grounded like the mystery behind "Project Blue Beam."
Anyone know what the light show over Dublin is? Could it be a geomagnetic storm?
Any one know what the light show over #Dublin is? pic.twitter.com/TW5oec8tRd

— James Brophy (@jamesfbrophy) 30 December 2018
This next video was recorded on December 29, 2018, around 8:45 in Drimnagh, Dublin. Here the Youtube video:
Or can these light source be caused by something more grounded? Such as the mystery behind the so called top secret "Project Blue Beam."
The following video was recorded in Dublin on December 29, 2018:
Here a summary and discussion of both sky phenomena:
Electrical explosions in Kenner, Louisiana
A video captured by Giovanni Bommarito show the dramatic moment of multiple electrical explosions in Kenner, triggering power outages for more than 10,000 customers on December 27, 2018:
Wind gusts in the New Orleans area reached as high as 51 MPH overnight Wednesday and into Thursday morning.
Coincidentally this event occurred on the same day as the sky lit up with mysterious blue light over Queens, NYC:
Strange explosion and object in Ciudad Juarez
© The Juarez Times/Facebook
There are definitely odd things happening on the planet. Perhaps these incidents are related 'electrically' in part to the 'grounding' of our Solar System?