Here Are the Jobs of the Future That Robots Won't Be Able to Fill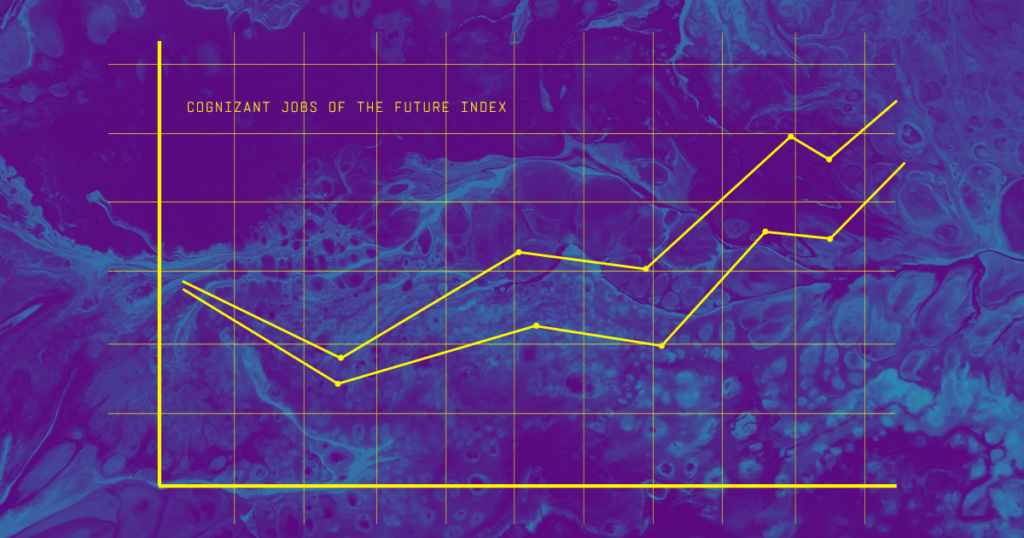 Tomorrow's Tasks
Robots are coming for our jobs. Well, some of our jobs, anyways.
While some experts focus on the occupations expected to fall to automation, IT firm Cognizant has identified 50 "jobs of the future" poised to thrive in the future. And now, you can keep an eye on these promising careers via the company's job tracker.
Detective Work
Cognizant's job tracker measures the change in demand for 50 jobs. It determines demand by looking at the number of posted job openings, data it draws from Burning Glass, an analytics company focused on the labor market.
Of the 50 jobs Cognizant tracks, 45 actually exist today, such as data scientist and aerospace engineer. The other five are "proxy" jobs, jobs that represent occupations the company expects will emerge in coming years.
To measure the demand growth for these proxy jobs, Cognizant determined which current jobs could evolve into its imagined ones. For example, it looks at today's demand for actors, choreographers, and set designers when calculating the demand for the proxy job "augmented reality journey builder."
Career Day
As far as trends in Cognizant's jobs of the future, you'll probably be pretty secure in your career if you know how to work with algorithms, automation, and AI. Healthcare, finance, and legal services seem like a safe bet, too, as do jobs in fitness and wellness.
Of course, even the most skilled robot can't predict the future with 100 percent certainty (yet), but at least Cognizant's job tracker can give us a general sense of what jobs might be in demand.
READ MORE: Jobs for Humans in the Robot Age [Axios]
Samsung developing TV controlled by your BRAIN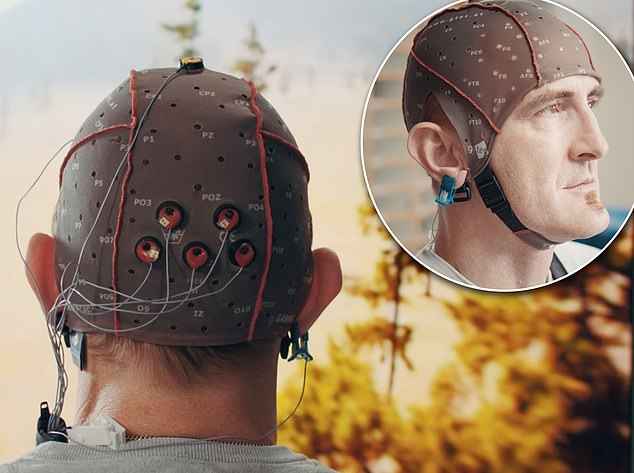 Samsung is developing a TV system that might one day allow users to flick channels and adjust the volume using their brains.
The so-called Project Ponthius is part of a cooperation between the South Korean electronics giant and the Center of Neuroprosthetics of the Ecole Polytechnique Fédérale de Lausanne (EPFL) in Switzerland.
The aim of the project is to give people with severe physical disabilities, like quadriplegia, a chance to enjoy their favorite shows without the help of others.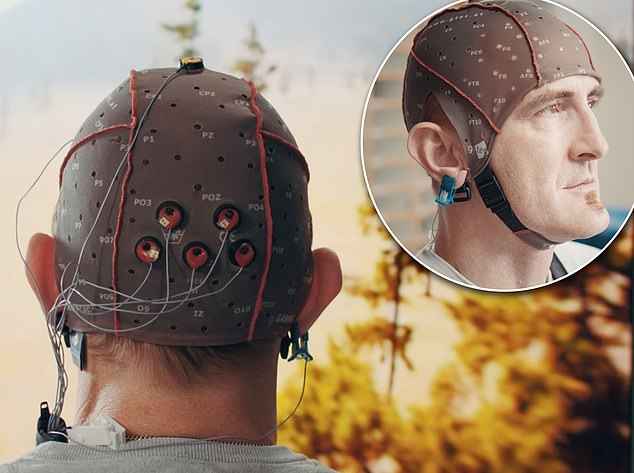 The company presented a prototype during its developer conference in San Francisco last week.
'How can we provide accessibility to people who cannot move or who have extreme limitations on their movements,' senior scientist at EPFL Ricardo Chavarriaga said during the panel.
'We're making tech that is more complex, that is more intelligent, but we should not forget this tech is being made to interface with humans.'
The system uses a Brain Computer Interface (BCI) to connect the viewer with the TV set.
The BCI relies on a headset covered with 64 sensors and an eye-motion tracker.
The scientists are currently taking brainwave samples to determine how the mind behaves when we have a desire to watch movies.
This could one day lead to a system that uses cues from the brainwaves to make predictions, and then eye movements to confirm.
Once selections have been made, the software will be able to build up a viewer profile and inform future suggestions, streamlining the content selection process.
Although the technology might one day help people who have been paralyzed, it is unlikely to become mainstream anytime soon.
That's because to use the current prototype users will need to apply gel to their heads before wearing a sensor helmet, something that may be more cumbersome than spending a few minutes looking for the remote control that you lost in the sofa cushions.
Samsung and EPFL are also working on another system that will allow viewers to interact with TV sets with their brainwaves alone.
This system could be particularly useful for people who suffer from disabilities such as locked-in syndrome, the highest form of paraplegia.
Other companies are also working on BCIs that might one day allow humans to interact with machines.
They include Elon Musk's Neuralink, which is developing 'ultra high bandwidth brain-machine interfaces to connect humans and computers'.
Source: https://www.dailymail.co.uk/
Headmaster Fired for Stealing School's Electricity to Mine Crypto
Pink Slip
A headmaster's side hustle just cost him his job.
On Friday, the South China Morning Post (SCMP) reported that Lei Hua lost his job as headmaster of a high school in China's Hunan province because he was stealing electricity from the school — to power his cryptocurrency mining operation.
Sound Mined
According to the SCMP report, Lei began mining the cryptocurrency ether from his home in June 2017. After he discovered how much electricity his mining computer was consuming, he decided to move it to the school. He later added another seven machines, with the school's deputy headmaster getting in on the action with a computer of his own.
Lei got caught after teachers noticed the whirring noise of the machines. The government reportedly seized his earnings, but it's hard to estimate how much Lei earned given the volatility of the crypto market. The school no doubt hopes it was at least enough to cover the $2,120 energy bill his computers racked up during their year of operation.
Whole World Problem
This could be read as a cautionary tale against mining crypto on the company dime. But it should also serve as a warning that the energy consumption of crypto mining is out of control globally.
These school employees would rather risk their jobs than pay the electricity bill that comes along with a mining operation — it's that energy intensive — but other miners across the globe remain undeterred. They're firing up their systems and collectively using enough energy to push the globe to the brink of a climate catastrophe.
And unlike Lei's school, we can't do anything to stop them.
READ MORE: Chinese Headmaster Fired After Stealing School's Electricity to Mine Cryptocurrencies [South China Morning Post]
Neuroscientists Have Finally Tracked Down The Bilingual Language Switch in The Brain –
Breaking from a conversation in Spanish and turning it into a discussion in German is a two-step process that requires a degree of cognitive effort.
Until now, researchers have never been sure which part required more work: ending the first language or starting with the second. A new study reveals just what's going on upstairs when we make a switch between languages.
"A remarkable feature of multilingual individuals is their ability to quickly and accurately switch back and forth between their different languages," says study lead author Esti Blanco-Elorrieta from New York University.
This isn't limited to Spanish and German, or even verbal languages. People who flip from sign languages to spoken word also appear to seamlessly blend one stream of thought into another.
But just how seamless is this process?
Previous studies have shown our anterior cingulate and prefrontal cortices activate when we jump from one language to another.
The anterior cingulate cortex helps us pay attention, while the pre-frontal cortex is the 'thinking' part of the brain, what we generally associate with decision making and other executive functions.
So it probably comes as no surprise that when we decide to switch between two languages, we might involve parts of the brain that look at what's happening around us and evaluate outcomes before flipping the switch.
This jump in neural activity suggests the brain needs to work harder to move from one language to another. Far from a smooth transition, it's clear there's some hard peddling going on.
What hasn't been clear is precisely what drives this change. Are we peddling to shut one mental language book, or open another? The two actions are virtually simultaneous, which makes them hard to tease apart.
One way to pinpoint the ultimate cause of this neural activity would be to look at the brain as it starts one language without stopping the first.
Breaking into English without pausing your Spanish monologue would require a second mouth, so we can forget two spoken languages. Instead, the research team turned to individuals who could English and American Sign Language, or ASL.
"The fact that they can do both at the same time offers a unique opportunity to disentangle engagement and disengagement processes – that is, how they turn languages 'on' and 'off'," says Blanco-Elorrieta.
The experiment itself involved naming images shown on flash cards, while having the magnetic fields of their brains mapped in a procedure called magnetoencephalography.
Repeating the process with 21 native ASL-English speaking volunteers – all children of deaf parents – provided the team with enough data in detailed resolution to identify the exact moment key areas of the brain kicked it up a notch.
It turns out we need to work at putting the brakes on one language, but don't really need to do much to get our fingers and tongues wagging on the second.
"In all, these results suggest that the burden of language-switching lies in disengagement from the previous language as opposed to engaging a new language," says Blanco-Elorrieta.
Surprisingly, this meant that it didn't really take any more effort to name an image in ASL and English at the same time than it did to name it in just ASL. Naming it in English alone, however, was relatively easy compared to both.
Learning more about the neurology of bilingualism is an important field. Brains that can jump between different languages often have a slight cognitive edge on those that can't. Having a second language on call might even help you recover faster from a stroke.
Of course it helps to start out young. But even those of us well past our linguist prime can still gain benefits from learning how to say "Pass the salt" in a few different languages.
If this study shows us anything, it's that our brains find it relatively easy slipping from one language to the next. Just as long as you can put the brakes on your babble first.
This research was published in PNAS.