Healing With Crystals – Treatment With Therapeutic Crystals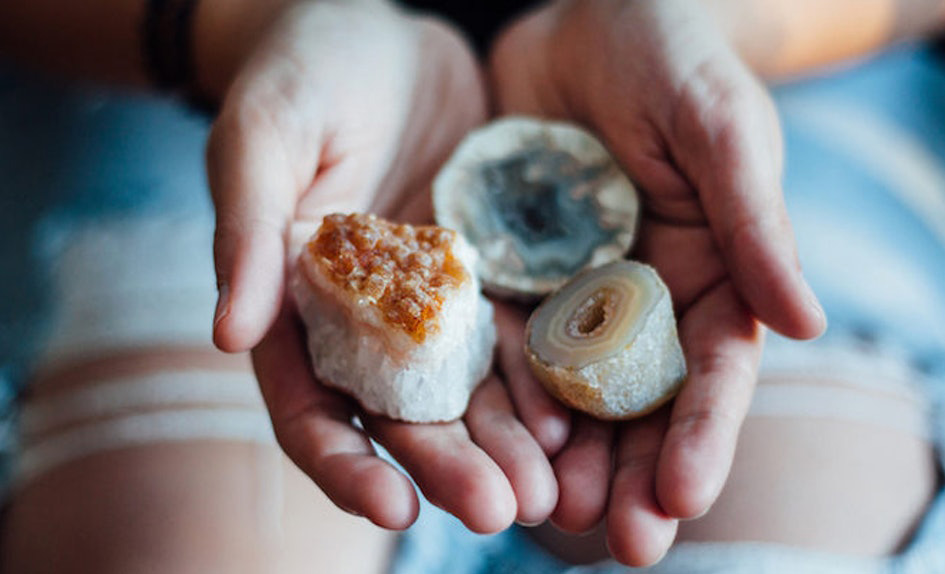 Scientists say at least 33% of the Earth's surface is made up of crystals. Crystal therapies are now known and people are becoming more and more curious and interested.
In this article, you can find some important aspects of healing crystals and semiprecious stones.
You can read about the pink quartz that attracts love, crystals that heal dizziness, insomnia and other sleep disorders, about crystals that have a beneficial effect on the physical and mental health of the body.
Healing Crystals have been used over time not only as accessories but also as "medicines".
The powers of these precious stones have been demonstrated since ancient times, and they have acted on both the mind and the physical.
Brilliant crystals have been shown to conceal unpredictable powers that people can benefit from if they know how and when to use them.
It's not enough to wear a pair of earrings, a chain, or a crystal bracelet to be protected or to fight certain illnesses.
Just like any healing therapy, and this is governed by rules to be followed.
Therefore, when you are determined, it is advisable to turn to a specialist's advice, or, why not, to attend several courses of initiation.
Obelisk for the 7 chakras
The use of crystals in a particular healing process should be done with caution.
Some crystals are extremely energizing, while others offer feelings of tranquility.
Used mistakenly, stones can amplify certain aspects that are in fact desired to be removed or can diminish elements that are desired to develop.
The power of healing crystals actually comes from their vibration that produces the balance of the human biomagnetic field, improving many states of physical and psychological harm.
In Romania, crystals are found mainly in the metallic mountains.
Crystals love to stay in the sun, to reflect the light.
Therefore, it is advisable not to keep them in the dark places.
Healing Crystal therapy specialists say crystals need to be treated with love and attention.
Healing With Crystals
During the trips, the crystals are transported wrapped in a clean cloth.
Any crystal must be purified before it is used to remove the vibrations and negative energies that exist in it
Depending on your needs, the conditions you suffer from, there are also some crystals that can improve or even heal.
It is good to know that neither the size nor the brightness of the crystal matters, the strength of which is important.
Over time, the healing power of crystals has managed to convince even the most skeptical and disbelieving, turning this therapy into a highly sought after and used one.
We also need to know that not all crystals are suitable for healing.
Cleaning the Healing Crystals Before Use
Cleaning the Healing Crystals
Although most of the crystals with curative effects are known and fairly accessible, to give them these powers, you need to know how to wear them, when to wear them most importantly, how to give them the necessary purity.
Before using any crystal for therapeutic purposes, it needs to be cleaned energetically.
The most famous crystal clearing agent is sea salt. The salt may be mixed with water or used as such.
Mix a spoonful of sea salt with cold water in a glass or ceramic cup.
Never use a plastic or metal container. Put the stones in the solution and leave to soak overnight.
If you use pure salt in a pure state, you need to "bury" the crystals with the tip down into it, leaving them overnight.
If a stone requires more time to purify it, it can be left two to three days in the sea salt.
Another cleaning agent is the moonlight.
Put the crystals out in the moonlight, preferably hanging somewhere above, so the light can penetrate them.
The earth is also an excellent purifier, especially when you feel that deep cleansing is needed.
Outside, dig a hole of crystal size, and put the crystal upside down and cover it with earth.
A quick way to clean stones is to smoke them with sage or burned cedar.
Smoking is an excellent way to make sure the stones are purified.
Crystal Care and Cleansing Mode
The crystal is held for 6 days in sea salt.
The amount of salt must be sufficient to completely cover the crystal.
A marine salt solution of approx. 25% concentration.
The crystal is kept in this solution for 3 days.
The temperature of this solution (based on sea salt and water) should be close to that of the crystal.
Finally, the crystal is washed with spring water, water from a river or cascade, and then allowed to stand in the sun.
This washing and drying process should take at least half an hour.
Thus the quartz will be charged with beneficial energies from water and the sun.
Sea salt has the ability to erase negative programs from the crystal, so it remains clean, pure.
What Not to Do: Do not place crystals in chemical detergents or ultrasonic cleaners, will damage the stones. Also, commercial salt is not recommended with different chemical compounds (anti-agglomeration, etc.). If the crystals also contain silver accessories, use a special cloth to clean the silver that does not destroy the crystal.
Moon's light:
All the crystals adore the moonlight, especially during the full moon period.
The powerful energy of the full moon actually lasts for 3 days, thus giving enough time to clean all the desired crystals, the day before the full moon, during the full moon and the day after the full moon.
Crystals will capture the energy they need even if it's raining outside or cloudy. If it still rains, be careful not to be touched by water. (Crystals that need to avoid water here).
Sunlight:
Many crystals like to bathe in the sunlight, especially red, orange or yellow (like Carneal and Stone of the Sun).
Crystals can be left in the sun for a few hours for cleaning and energizing.
Take great care with crystals placed in the sun, some crystals turn off their color or even change them.
Usually, there are crystals that are pigmented, such as the Amethyst or Florina.
Preferably do sunbathe only when it is certain that the crystal is compatible with sunlight.
Avoid sunlight:
These crystals should avoid exposure to sunlight for long periods of time.
The list includes many of the common crystals; is not complete but provides a good start in understanding which crystals should avoid sunlight for long-lasting exposures.
Aquamarine, Amethyst, Ametrine, Green Apophilite, Celestite, Citrine, Smoky Quartz, Pink Quartz, Florin, Hidenite, Kunzit, Opal (Dry), Prasiolit, Topaz, Turquoise.
In water:
A bathing in cold water is very refreshing for most crystals.
It can be running water or non-running water.
It is important to remember that the water is cold, crystals do not like hot water.
It is an easy, quick way and can be done anytime and anywhere.
While the crystals are immersed in water, they see how the water cleans them from all negative energies.
The water will clean them both physically and energetically. Water cleaning is the handiest method when it comes to cleaning the crystals in a bracelet, for example.
Keep in mind that there are certain crystals that are not cleaned in water.
As a general rule, it is advisable not to submerge the crystals with a Mohs hardness equal to or less than 5.
Also, if it is desired to keep a crystal for a longer period, it is good to make sure that the crystals do not contain iron because they can oxidize (crystals such as the Hematite, Magnetite, etc.).
Saltwater:
It's another way to clean the crystals but require extra care.
Many crystals can be damaged by salt. Crystals with a Mohs hardness of 7 or more can be washed in salt water.
It is preferable to use intuition and to the least doubt not clean with salt water.
Avoid water:
These crystals should completely avoid exposure to water.
Water may damage the crystal or even disintegrate and dissolve it.
The list is not complete but it provides a good start in understanding which crystals should avoid contact with water of any kind. Halit, Malachite, Himalayan Salt, Selenite, Desert Rose.
How to use the healing crystals
Healing Crystals helps to remove negative energy at work.
Put a quartz crystal on the work table and leave the whole day.
It can be programmed in advance to obtain optimum results in action and to give a good intellectual performance.
The crystal can function as an air ionizer. It is recommended for eliminating negative vibrations in a room where there were stressful moments or situations.
By placing crystals in the dwelling (in its corners), electromagnetic radiation can be countered.
Large crystals of about 5 cm are indicated, which have a sure tip, which should be oriented upwards.
These crystals have to be cleaned every 14 days so they can be reused.
Today people appreciate jewelry made of precious metals and stones, but also jewellery made of quartz and different semiprecious stones.
Quartz jewels have different purposes, of which we mention some therapeutics:
Purifying the aura and activating the chakras.
Balancing energy fields.
Spiritual development.
Improving the inner state and health.
Eliminating negative energy, fighting stress.
Quartz can help purify the aura from negative energies after an exhausting day. After this procedure, they must be purified and therefore kept in seawater.
Quartz can act as a talisman, providing protection to the wearer.
Such a jewel must be maintained, washed a few days with salt water and allowed to dry in the sun.
To resist over time (to avoid being blackened due to the procedure of cleaning and washing frequently), these jewels must be made of quartz and silver.
Quartz jewelry can be in different forms: earrings, rings, pendants, bracelets, amulets, ankle bracelets, chains of different sizes, brooches, tiaras, etc. Other important issues related to such jewelry:
The rings are said to increase the quartz emission, and when there is an energy drop they can be used very easily. The ring can be worn on either finger on both hands, can be moved from one finger to the other.
Amulets in quartz have magical powers, they are said to protect against all negative energies.
The quartz brooch can help activate the solar plexus chakra.
Bracelets that have quartz crystals can have a calming effect and strengthen the heart chakra.
The quartz necklace has a beneficial effect on the heart, increasing the communicating capacity of the person wearing it.
The pink quartz is called the stone of the heart or the rock of unconditional love. It is a crystal that has been associated with the heart chakra.
It is said that it can create positive and harmonious relationships, whether it is family or romantic love.
Its color may vary (maybe a lighter or darker pink, pinkish or pink-red) depending on manganese, titanium and iron impurities in its composition.
Pink Quartz – Benefits and Healing Properties:
It can be worn as a talisman because it attracts love.
It also has a good effect on the entire body, it can combat physical, nervous, and mental exhaustion.
Pink quartz is recommended for sleep disorders. It can be worn on the skin for the day because it offers a state of harmony, but also at night to have a quiet night's sleep.
During the night you can put under the pillow you are sleeping or can be held in your hand until you fall asleep.
Helps combat insomnia and nightmares.
It brings warmth to the relationships between people.
Promotes forgiveness, mercy, tolerance, love, and kindness.
Balances emotions, anxiety, stress, nervousness, depression.
Restore confidence and harmony.
It increases self-esteem, confidence, and courage.
Regulates blood circulation and heart rate.
Combats sexual dysfunction improves fertility.
It has a good effect on the skin, improves its appearance.
It can help treat adrenal gland problems.
Its vibrations reach to the cells and bring a state of joy, harmony, longevity.
The pink quartz is recommended for people born under the zodiac Taurus, Leo, Libra.
Pink quartz drops or small pink crystals are recommended to be worn at the neck or in the bag.
Such crystals are for jewelry, especially because they are very beautiful and have the advantage of stimulating the heart chakra.
Crystals that fight dizziness
For the treatment of dizziness, 4 crystals are recommended: malachite, smoky quartz, magnetite, Kunzite.
These are placed under the soles, or you can wear a crystal to your wrist like a bracelet.
Also, crystals that treat dizziness can be kept on the palm, their effect is just as good.
This stone is of green color with spots and strips of different shapes, or of a dark green, sometimes even black.
It can be translucent or opaque, contains basic copper carbonate and has special therapeutic properties.
It has been used since ancient times since the time of the Pharaohs (as crown decoration). It is said about malachite that:
It has a good effect on different mental or spiritual cleansing treatments.
Helps in making good decisions.
It increases the power of concentration, perception, imagination.
It has a soothing effect, it induces a well-being, but also emotionally.
It's a good remedy for radiation.
Only used for external use, applied to the skin. It can take negative energies and eliminate them.
It has a purifying effect on other stones.
The malachite powder is toxic and even poisonous.
It should not be purified in salt because it has little hardness and can be scratched.
It can be destroyed by excessive heat, acid and soap.
Malachite is a recommended stone for people born under zodiacal sign Capricorn, Aquarius, Taurus, Cancer, Virgo, Scorpio.
Smoky quartz is indicated for the treatment of dizziness
This quartz is brown-gray-brown, with dark, dark tones. It has very good effects on the body.
It is a powerful and effective stone against stress.
It relieves anxiety, nerves and brings a state of emotional silence.
Increases concentration. It offers a quiet, calm and patient state.
It has the ability to emit a healthy, healthy energy.
Eliminates negative thoughts, depressive states, despondency.
It gives a good mood.
Combat the tendency of suicide, the mental depression of some people.
It brings love to the heart, to the heart chakra.
It has the ability to help eliminate metabolic toxins in the body.
It has a relaxing effect, it combats stress, soothes pains and cramps, increases the resistance of the nervous system.
Keep on your feet or knees or in your hands.
When buying a smoky quartz you have to be careful that it is natural. Many quartz quarks are forged, they are made by artificial irradiation.
If you notice that they have an unnatural aspect, which is obvious, do not be fooled because it is not what you should.
Such artificially irradiated quartz is not as good as a natural quartz, it has been traumatized and should be thoroughly purified before it is used.
Lodestone is a good remedy against dizziness
Lodestone is found on sandy beaches, it has the black color and a brilliant appearance with small opaque areas.
The effects of this stones are:
Improves the inner state.
It helps us get rid of riding thoughts.
It favors telepathy and meditation.
It can calm and soften negative emotions.
It brings us extra energy.
It is held at the base of the spine or on the back in the neck.
Healing Crystals help with sleep disorders
Insomnia can be a real problem for people, especially if they persist.
Because of it, people fail to rest during the night and are always tired at work.
There are cases when it is necessary to seek help from a physician (when insomnia is caused by physical or psychological factors).
Sometimes, however, sleep problems arise due to negative thoughts, disharmony, and mental conflicts.
Such therapy with crystals or healing stones is very easy to use and is effective in treating insomnia and sleep problems.
Put the crystal or stone under the sleeping pillow, it must have the tip facing outwards. Putting six crystals around the mattress brings a well-being, sleep will be more restful.
A crystal is placed above the head, one under the feet, two on the ankles and two on the shoulders.
What are the benefits of healing stones:
They have a positive effect on people suffering from physical illnesses.
They have a relaxing, soothing effect.
The vibration of stones heals disorder and disharmony created at the physical and mental levels.
Induce sleep sensation.
The main stones with effects on dreams or having a bearing on sleep are:
Amethyst – Recommended in cases of anxiety, headaches, mental illness, hypertension, insomnia and other sleep disorders. Amethyst prevents and fights restless sleep.
Topaz – Has a good effect on the inner condition, improves sleep.
Pink quartz – Can fight negative vibrations so sleep will be soothing.
Citrine – It has a good effect on the nervous system and the stomach, combats the states of weakness and lack of confidence (which can sometimes cause unrest, negative thoughts and insomnia).
Alexandrite – May intensify dream perception and imagination.
Rock Crystals – With their help, you can remember your dreams when you wake up in the morning.
Moldavita – Encourages dreams and memories.
Dioptase – You can have intense dreams.
Black Tourmaline – Improves sleep.
Ruby – With this stone you become calm, clear, you have quiet sleep.
Sea Crystals – Dead Sea Salt
Many people wonder why Dead Sea salt is so good for the beauty of the skin?
Because it has a wide variety of active elements and beneficial properties for health:
It has many minerals and trace elements, such as potassium, magnesium, phosphorus, calcium, bromine, iron, etc.
It's 10 times salty than regular salt.
It has 3 times higher sodium concentration.
It contains 30 times more magnesium than classical salt.
It has 36 times more calcium.
It has calming, remineralizing, anti-inflammatory, decongestant, purifying, disinfecting, antifungal and relaxing properties.
Dead Sea Salt has a good effect on the skin:
Helps in the treatment of eczema, regulates sebum secretion, attenuates pigmentation.
It can relieve the symptoms of psoriasis.
It is a good remedy for skin diseases (atopic dermatitis), heals scratches, irritations, inflammation, soothes itching.
Attenuates cellulite.
Softens the skin, helps remove dead cells from its surface.
Moisturizes and improves skin appearance (elasticity and tonus).
Regenerates skin, connective tissue.
The Dead Sea Salt Bath is done as follows: dissolve 1 kg of salt in warm water, then place in bath water; the bathing water temperature should be 37-38 ° C; stays in the water for 20 minutes, the effect is very relaxing.
The benefits of this treatment:
Cleans effectively and activates skin functions.
Helps in the treatment of rheumatism.
Strengthens the immune system.
Combats psychosomatic disorders.
It has a refreshing effect on the body.
Eliminates fatigue and stress.
Relaxes body and mind, gives a pleasant feeling, a sense of comfort.
History of healing crystals
The first historical references to the use of healing crystals come from ancient Sumerians that included crystals in magical formulas.
Egyptians from antiquity used turquoise, emerald or quartz for protection and health, but also for driving evil spirits.
Also, the ancient Greeks lifted the crystals on an extremely high pedestal, attributing miraculous properties.
In fact, the word crystal comes from the Greek "ice".
It is said that the quartz stone was actually a water that froze so loudly and deeply that no one will ever melt it.
In ancient China, jade was the cornerstone. It was used to protect against kidney disease, but also as a protective amulet for the great emperors.
The Mayans, as well as other American Indians, used crystals for both diagnostic and curative purposes.
In the old villages of that geographic area, large quartz crystals were used to visualize space and time.
If you know how to choose the right crystal, if you follow the rules of purification, and if you "listen" to the voice of the stone, positive energies and vibrations will affect the body and the mind.
---
The information provided in this article is not designed as a substitute for the diagnosis, treatment or advice of a medical practitioner. The information comes as complementary options to conventional medicine (complementary = it can work with). In no way should the information be considered as "medical practice".
The site assumes no responsibility for the use of this material.
References:
An End of Life Caregiver Has a Message About Death that You Need to Hear Right Now
Speaking from his experiences working in an ER and witnessing death first hand, then going on to work in end of life care with Hospice, Zach Bush MD, shares a few powerful observations about the way we look at death and life.
As a guest on the Rich Roll Podcast, Bush spent considerable time talking about the impending ecological crisis the human race is facing, and how our current course of action will almost certainly lead to the death of our species and of life on earth, he helps us to reframe our concept of death.
"We have the belief, I think in our subconscious, because of the movies we watch, because of the TV shows we watch, because of our big divorce from the death process, it's become sterilized. You have probably not seen many people die. You have probably not seen your loved ones die. They've probably died in operating rooms, or ICU's… and so very few human beings are now watching this process of death, and its allowed death to be defined as an endpoint. As a contraction, or a disappearance, rather than what I've actually seen it to be." ~Zach Bush, MD
He goes on to point out examples of people have biologically died but have been brought back to life. These are the people who've experienced what we've come to call near death experiences, a remarkable phenomenon in which people from all ages, backgrounds, ethnicities, cultures, and so on, all share a very common experience.
"And what I've seen it to be is a massive expansion, of consciousness, of reality, of awareness, and ultimately of love." ~Zach Bush, MD
As an ICU doctor, Bush was a firsthand witness to resuscitation of many patients, and he expresses his awe with the fact that the most common thing a patient would first say after being brought back to life was, 'why did you bring me back?'
"In the hours that follow, they are telling their loved ones, 'I went into this space, and it was bright white light everywhere, and in that moment I felt completely accepted for the first time in my life." ~Zach Bush, MD
Now, this is the part you really need to hear right now and share with others:
"I think we're all walking around right now lonely as hell. And our opportunity to rebirth, because death is not an endpoint, is a transformation moment. It's an expansion beyond limits of this frail, biological shell that we carry around. And the instant that we step outside of that, we find out that the universe embraces us in every single second of our existence, in complete acceptance of who we are. We are enough, in and of our own identity of 'I am,' at every second of every point of our existence." ~Zach Bush, MD
He goes on to ask a very big question about our existence, that is, what if we need a death moment in order to evolve into who we are really supposed to be?
Watch the short clip for yourself, here, and please share with friends, family, and loved ones.
About the Author
Vic Bishop is a staff writer for WakingTimes.com. He is an observer of people, animals, nature, and he loves to ponder the connection and relationship between them all. A believer in always striving to becoming self-sufficient and free from the matrix, please track him down on Facebook.
This article (An End of Life Caregiver Has a Message About Death that You Need to Hear Right Now) was originally created and published by Waking Times and is published here under a Creative Commons license with attribution to Vic Bishop and WakingTimes.com. It may be re-posted freely with proper attribution, author bio and internal links.
10 Quotes from Hermann Hesse's Siddhartha That Will Truly Inspire You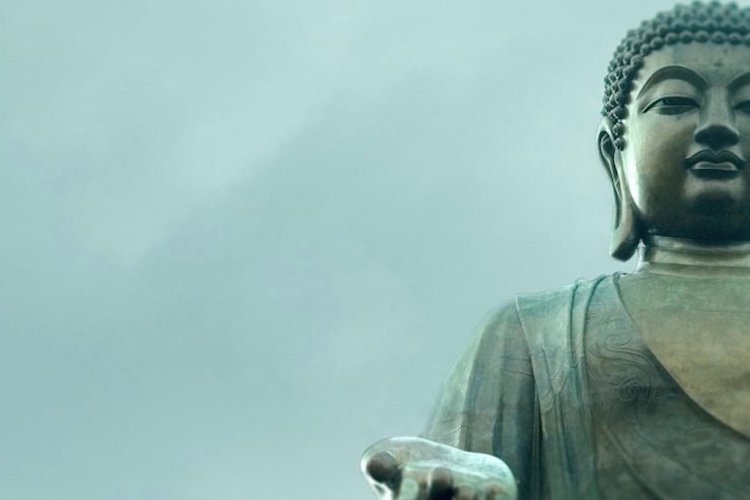 Christina Sarich, Staff Writer
Waking Times
Hermann Hesse's timeless book, Siddhartha, should be required reading for any spiritual seeker. The book is about Siddhartha's journey as a respected son of a Brahmin. Everyone expects that he will follow in his father's footsteps. He enjoys an idyllic life and follows the tenets of his religion expecting that they will bring him peace and happiness. He feels the pangs of discontent though, and observes that his father and elders have not yet reached enlightenment, even though they too have followed the instructions of their religion. When starving and naked ascetics cross Siddhartha's path one day, his journey truly begins. On this endeavor, he comes to a river that teaches him many life lessons.
If you haven't had a chance to be profoundly awakened by this book yet, here are ten quotes from it that will move you to question your own environment, religion, culture, and relationships, to possibly find something more.
"Wisdom cannot be imparted. Wisdom that a wise man attempts to impart always sounds like foolishness to someone else … Knowledge can be communicated, but not wisdom. One can find it, live it, do wonders through it, but one cannot communicate and teach it." 
We so often misunderstand the difference between wisdom and knowledge in this world. Wisdom is timeless. It can only be arrived at with discernment and the development of our consciousness to a level that understands paradox and true freedom.
Knowledge simply binds us to erroneous, concrete beliefs, making it nearly impossible to understand the truth of the Universe. Wisdom, however, discloses Truth in ways that cannot even be explained with a thousand books, a million teachings from religious figures, or a hundred million facts memorized and assimilated. Wisdom is so pure, that even language corrupts it.
"When someone seeks, then it easily happens that his eyes see only the thing that he seeks, and he is able to find nothing, to take in nothing because he always thinks only about the thing he is seeking, because he has one goal, because he is obsessed with his goal. Seeking means: having a goal. But finding means: being free, being open, having no goal." 
There are numerous literary and mythical examples of the seeker. Joseph Campbell describes the seeker in the quintessential quest for the Holy Grail – a representation of some outer prize that can be obtained with enough valor or sacrifice, but what we truly seek can be found only within our own hearts. When we seek an outside goal, this is an indication that our own hearts long to be understood. Striving for something outside ourselves causes us to forever remain a seeker.
"I have always believed, and I still believe, that whatever good or bad fortune may come our way we can always give it meaning and transform it into something of value." 
All people, places and circumstances in life are fodder for spiritual advancement. Tears are a spiritual release. Hearing a song on the radio that reminds us of someone is a clue from the Universe to send that person love and compassion. Seeing someone else go through something horrible and thinking, "that could have been me," is a reminder to be thankful.
Getting stuck at a red light is a reminder to breathe deeper. An argument is a gentle tug from the Universe to look inside yourself. Everything that we experience can help us grow. It isn't just the positive, airy fairy things that help us grow.
When we do a life review, the times we acted with courage and faced our pain, fear, and sadness will be the moments when we smile the biggest.
"We are not going in circles, we are going upwards. The path is a spiral; we have already climbed many steps." 
This point is described in great detail by Don Beck and Christopher Cowan in their discussion of spiral dynamics. The way they visualize change is in a spiral. Though we may circle around to the same challenges, each time we do, we are higher up on the spiral, hopefully with a higher level of consciousness with which to approach the problem.
Beck explained that if we try to impose our 'solutions' too far ahead of the curve the result can be rebellion rather than transformation. Because of this, the authors use the term "more complex" instead of "better" or "higher" to describe humanity's stages of evolutionary development. Even if we haven't quit reached the apex of what we can visualize, we have already taken many steps to make a better world a reality.
"So she thoroughly taught him that one cannot take pleasure without giving pleasure, and that every gesture, every caress, every touch, every glance, every last bit of the body has its secret, which brings happiness to the person who knows how to wake it. She taught him that after a celebration of love the lovers should not part without admiring each other, without being conquered or having conquered, so that neither is bleak or glutted or has the bad feeling of being used or misused." 
Sex is so often a mindless exchange between people these days. It is not an act to be engaged in so recklessly, though. When we share each other's bodies, subtle energies are exchanged between us. The cultivation of these energies can even be used to achieve higher states of consciousness. When we act as though our bodies are just sacks of flesh, instead of the physical manifestation of energy, then we are missing the point of sensuality.
"It may be important to great thinkers to examine the world, to explain and despise it. But I think it is only important to love the world, not to despise it, not for us to hate each other, but to be able to regard the world and ourselves and all beings with love, admiration and respect." 
One of my own spiritual teachers once said to me, you only have to learn to love. That is your only lesson while you are here. Even when we think we are loving, there are usually ways that we are not acting, thinking, and feeling from a loving place. This includes how we think and treat ourselves, not just other people.
"My real self wanders elsewhere, far away, wanders on and on invisibly and has nothing to do with my life." 
Whatever you define yourself as in this life – a father, a mother, a daughter, a son, a husband, a friend, a lover, a worker, etc. – these are only labels. They don't not encase your infinite soul. You have been all these things and more in many lifetimes, and in many more places than where you are now.
"Opinions mean nothing; they may be beautiful or ugly, clever or foolish, anyone can embrace or reject them." 
You know that other saying about opinions and asses. Enough said.
"One can beg, buy, be presented with and find love in the streets, but it can never be stolen." 
With everything that has been taken from us by an evil, destructive, psychotic, corrupt cabal, isn't wonderful to know that love cannot be traded like a stock or destroyed like gold, faked like paper money, or made to be more, or less valuable at the whims of a few elite. Love is eternal, indestructible, and pure. It is our greatest treasure.
"I shall no longer be instructed by the Yoga Veda or the Aharva Veda, or the ascetics, or any other doctrine whatsoever. I shall learn from myself, be a pupil of myself; I shall get to know myself, the mystery of Siddhartha." He looked around as if he were seeing the world for the first time." 
 Every single major religion on this planet has been corrupted. This doesn't mean that religion has nothing left to teach us. It also doesn't mean you need to believe in God or be an atheist to arrive at true wisdom, but as long as you are looking to an institution or a person to bring you enlightenment, you'll miss it.
About the Author
Christina Sarich is a staff writer for Waking Times. She is a writer, musician, yogi, and humanitarian with an expansive repertoire. Her thousands of articles can be found all over the Internet, and her insights also appear in magazines as diverse as Weston A. Price, Nexus, Atlantis Rising, and the Cuyamungue Institute, among others. She was recently a featured author in the Journal, "Wise Traditions in Food, Farming, and Healing Arts," and her commentary on healing, ascension, and human potential inform a large body of the alternative news lexicon. She has been invited to appear on numerous radio shows, including Health Conspiracy Radio, Dr. Gregory Smith's Show, and dozens more. The second edition of her book, Pharma Sutra, will be released soon.
This article (10 Quotes from Hermann Hesse's Siddhartha That Will Truly Inspire You) was originally published at The Mind Unleashed and is re-posted here with permission.
Holy Relics: Miraculous Powers Of Icons
Orthodox Christianity provides the faithful with many sacred objects of worship, especially icons – artistic depiction of holy figures. It is commonly believed these holy relics possess spiritual powers to perform miracles and protect individuals and even whole country from possible danger.
What is holy icon?
An icon (from Greek "image") is a religious work of art, most commonly a painting, where the most common subjects include Christ, Mary, saints and angels. In Orthodox Christianity the icons provide inspiration and connect the worshipper with the spiritual world, sometimes they are called "windows into heaven."
These objects are important for believers because they depict patron saints, people who are chosen as special protectors or guardians over all areas of life. Traditionally people see them as symbols of how to live a better life. Most of Orthodox Christians understand that they are merely expressing honour and respect for the people and events depicted, and not for the icons themselves.
Since the time of Byzantine Empire the icons had become a major part of worship and devotion among the Orthodox Christianity followers. The walls of churches were covered inside from floor to roof with icons, scenes from the Bible, allegorical groups. Icons were taken on journeys as a protection, they marched at the head of armies, they hung in a place of honour in almost every house etc.
More reverence has been always paid to icons believed to have miraculous origins.
'Our Lady of Vladimir'
Our Lady of Vladimir
Our Lady of Vladimir is one of the most venerated Orthodox icons. Regarded as the holy protectress of Russia, the icon is displayed in the Tretyakov Gallery, Moscow.
Patriarch Luke Chrysoberges of Constantinople sent the newly-painted icon as a gift to Grand Duke Yury Dolgoruky of Kiev about 1131. The beautiful image was coveted by Yury's son Andrei the Pious who brought it to his favourite city Vladimir in 1155. When the horses that transported the icon stopped near Vladimir and refused to go further, this was interpreted as a sign that the Blessed Virgin wants to stay in Vladimir. To house the icon, the great Assumption cathedral was built there, followed by other churches dedicated to the Virgin throughout northwestern Russia.
In 1395, during Tamerlane's invasion, the image was taken from Vladimir to the new capital, Moscow. The spot where people and the ruling prince met the icon is commemorated with the Sretensky monastery. Vasili I of Moscow spent a night crying over the icon, and Tamerlane's armies retreated the same day. The Muscovites refused to return it back to Vladimir and placed it in the Assumption cathedral of the Moscow Kremlin. The image was also credited with saving Moscow from Tatar hordes in 1451 and 1480.
One of the most exquisite icons ever painted, Our Lady of Vladimir is imbued with universal feelings of motherly love and anxiety for her child. By the 16th century the Vladimirskaya (as the Russians call it) was a thing of legend. It was even rumoured that the icon was painted by St Luke on the Lord's table of the Last Supper. The venerated image was used in coronations of tsars, elections of patriarchs, and other important ceremonies of state.
But its most important service was yet to come. In December 1941, as the Germans approached Moscow, Stalin order that the icon be taken from a museum and placed in an airplane and that it be carried around the besieged capital. Several days later the German army started to retreat.
'Our Lady of Kazan'