To date, nearly 20 thousand people are considered sick, more than 420 people have died, and the number of countries that the coronavirus has reached has exceeded 27, including Russia, the UK and the USA.
A lot of videos and photos circulate online from the infected and isolated Wuhan, the epicenter of the epidemic. Many of them are outright fakes, others can neither be proved nor disproved. Because of this, almost every day, new theories of conspiracy about the coronavirus appear, just like mushrooms do.
Wuhan coronavirus was artificially bred in a local laboratory?
Officially, it is believed that the spread of coronavirus began with the Wuhan seafood market, which sold illegal animals from bats to red-listed wild cats.
The first patients really came from there, and bats, which are carriers of many pathogens dangerous to humans, are considered a treat in China. However, the version that the coronavirus was artificially created in the laboratory soon appeared and began to gain momentum.
There is indeed a virology laboratory in Wuhan, and in 2018, local news reported that in this laboratory they began to study the immune mechanisms of bats, which are carriers of viruses, but for some reason they themselves do not get sick.
Recently, Tan Wenjie, director of the emergency technical center of the Institute of Viral Diseases of the National Center for the Prevention and Control of Disease of the People's Republic of China, added fuel to the fire in favor of this version. He told reporters that the new coronavirus is 90% similar to the bat coronavirus, which lives in Zhoushan City, Zhejiang Province.
It was after this that a number of publications wrote that the new coronavirus was allegedly artificially bred at the same institute.
Nevertheless, many other scientists believe that all these rumors are false and that they could not deduce such a virus in the laboratory.
Sick people in Wuhan?
A few days ago a strange, short video appeared on social networks and quickly became viral (no matter the pun), which shows people walking along an empty street in blue medical gowns and with guns in their hands.
People commenting on this video make assumptions that in Wuhan they can shoot in point blank those sick who are trying to leave the city on their own. There is also a version that this is an anti-marauder patrol, but why then do these people have medical gowns? According to another version, this video is an ordinary fake, shot somewhere in the back of not even a Chinese city for the sake of speculation and likes.
Coronavirus can spread through the premises?
Fans of ordering goods in Chinese online stores sounded the alarm almost immediately after the news about the coronavirus appeared. Neighbouring countries called for the suspension of even postal mail with China, claiming that parcels from China would not only infect recipients, but would block all other correspondence in post offices.
At the same time, experts assure that the coronavirus is extremely unstable and can survive a maximum of 1-2 days outside the human body. So the Chinese parcels, which sometimes arrive in other countries in several weeks, should be completely safe in this regard.
Coronavirus created by the Americans?
A few days ago, an obvious fake began to spread online that allegedly suspicious containers of obscure chemicals were found at the American consulate in Wuhan. This fake was quickly exposed, but the version of American involvement did not disappear. The fact is that China's isolation is beneficial primarily to the United States, which has been waging a sluggish trade war with this country for a couple of years.
Due to the New Year holidays, China's stock markets were closed, but on February 3, they opened and immediately fell to the level of August 2015. The Chinese government is trying to solve this problem, but so far it is not clear with what success. And the worse the Chinese economy goes on, the more persistent this particular version of the origin of coronavirus will be.
Is Chinese coronavirus a relative of HIV?
On January 31, on the site biorxiv.org the scientific work of Indian microbiologists was laid out, who sequenced the genome of the Chinese coronavirus and found four components in it, which in this composition except the coronavirus are found only in the human immunodeficiency virus (HIV).
But when this sensation began to surf the Internet, the Indians very quickly disowned it and called their scientific discovery just a working hypothesis.
The symptomatology and clinical picture of HIV and coronavirus are completely different, in addition, individual chains of HIV amino acids, if desired, can be found in many other microorganisms. Nevertheless, all this is rather strange, therefore, the number of those who believe in such a conspiracy theory did not decrease after the Indians withdrew.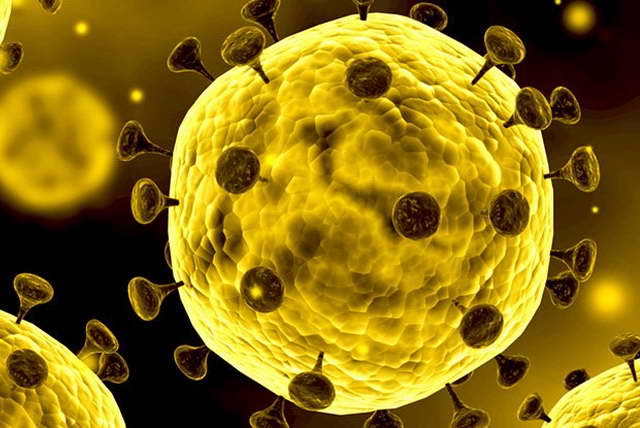 Other conspiracy theories
There have been so many fakes and conspiracy theories about the coronavirus in social networks in recent days that the Facebook leadership has even issued a special statement stating that this type of content will be mercilessly deleted. However, all the theories described above as well as less popular ones, managed to disperse on Facebook by this day:
The coronavirus vaccine has long been created, but it is specially concealed so that there are more patients created and many other medicines are sold to them by the Big Pharmaceuticals. Pharmacies and pharmaceutical companies from such a controlled epidemic will greatly benefit.
The coronavirus epidemic is primarily beneficial to China and probably was created by China intentionally. If earlier Western news sites only wrote about protests in Hong Kong or about oppression of Uighurs, then where are Hong Kong and Uighurs now?
Coronavirus was created by a certain group specifically to cause general hatred of the Chinese – sinophobia. This was done due to the fact that China has been actively gaining strength in the last decade, and at the same time has invariably remained behind the familiar threat to the West in the form of Russia. In order to change this situation, in the West in recent years, they began to fan hysteria because of Chinese students who are supposedly spies, and now they want to turn all Chinese people into untouchables.
The global biosphere is a highly intelligent organism, which is inventing microbes that will restart evolution. They will spread throughout the lithosphere, erasing all humanity for the sake of the planet's survival. Perhaps this has happened more than once in the history of the Earth, it is possible that something similar is happening again now. The fact that all the misfortunes of people fell somehow at the same time, prompts this idea. Therefore, all these volcanoes / hurricanes / earthquakes, and all these droughts, floods, and invasions of various plagues may well come from the planet itself, which decided to clear itself of locusts crawling over it.
Therefore, we continue to monitor the development of events, since everyone is now interested: what has the Earth prepared for humanity for an epic finale?
If you have your own theories about coronavirus, express them in the comments below.