HAARP facility shuts down and will be dismantled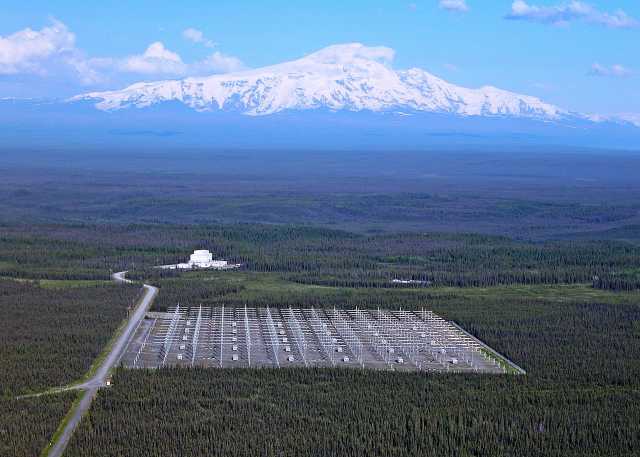 The High Frequency Active Auroral Research Program (HAARP) — a subject of fascination for many hams and the target of conspiracy theorists and anti-government activists — has closed down. HAARP's program manager, Dr James Keeney at Kirtland Air Force Base in New Mexico, told ARRL that the sprawling 35-acre ionospheric research facility in remote Gakona, Alaska, has been shuttered since early May.
"Currently the site is abandoned," he said. "It comes down to money. We don't have any." Keeney said no one is on site, access roads are blocked, buildings are chained and the power turned off. HAARP's website through the University of Alaska no longer is available; Keeney said the program can't afford to pay for the service. "Everything is in secure mode," he said, adding that it will stay that way at least for another 4 to 6 weeks. In the meantime a new prime contractor will be coming on board to run the government owned-contractor operated (GOCO) facility.
HAARP put the world on notice two years ago that it would be shutting down and did not submit a budget request for FY 15, Keeney said, "but no one paid any attention." Now, he says, they're complaining. "People came unglued," Keeney said, noting that he's already had inquiries from Congress. Universities that depended upon HAARP research grants also are upset, he said.
The only bright spot on HAARP's horizon right now is that the Defense Advanced Research Projects Agency (DARPA) is expected on site as a client to finish up some research this fall and winter. DARPA has nearly $8.8 million in its FY 14 budget plan to research "physical aspects of natural phenomena such as magnetospheric sub-storms, fire, lightning and geo-physical phenomena."
The proximate cause of HAARP's early May shutdown was less fiscal than environmental, Keeney said. As he explained it, the diesel generators on site no longer pass Clean Air Act muster. Repairing them to meet EPA standards will run $800,000. Beyond that, he said, it costs $300,000 a month just to keep the facility open and $500,000 to run it at full capacity for 10 days.
Jointly funded by the US Air Force Research Laboratory and the US Naval Research Laboratory, HAARP is an ionospheric research facility. Its best-known apparatus is its 3.6 MW HF (approximately 3 to 10 MHz) ionospheric research instrument (IRI), feeding an extensive system of 180 gain antennas and used to "excite" sections of the ionosphere. Other onsite equipment is used to evaluate the effects.
Larry Ledlow, N1TX, of Fairbanks, Alaska, said HAARP ionosonde and riometer data have been "invaluable, especially being more or less local, to understand current conditions in the high latitudes." He said data from other sites "simply do not accurately reflect the unique propagation we endure here."
To fill the gap, Ledlow said, several members of the Arctic Amateur Radio Club — including Eric Nichols, KL7AJ, author of Radio Science for the Radio Amateur and articles in QST — have discussed building their own instruments. "It's all very preliminary," he said, "but we really feel the pinch losing HAARP." Nichols, of North Pole, Alaska, has conducted experiments at HAARP. He called the shutdown "a great loss to interior Alaska hams and many others."
The ultra-high power facility long has intrigued hams, even outside of Alaska. In 1997, HAARP transmitted test signals on HF (3.4 MHz and 6.99 MHz) and solicited reports from hams and short-wave listeners in the "Lower 48" to determine how well the HAARP transmissions could be heard to the south. In 2007 HAARP succeeded in bouncing a 40 meter signal off the moon. Earlier this year, HAARP scientists successfully produced a sustained high-density plasma cloud in Earth's upper atmosphere.
As things stand, the Air Force has possession for now, but if no other agency steps forward to take over HAARP, the unique facility will be dismantled, Keeney said. He pointed out that it would cost less to bulldoze the antenna field than it would to replace the 180 antennas.
Splashy web postings abound, blaming HAARP for controlling the weather — most recently in the case of Hurricane Sandy and the spate of tornados — and for causing other natural disasters. Quipped Keeney, "If I actually could affect the weather, I'd keep it open."
Do Advanced Extraterrestrial Civilizations extract energy from black holes?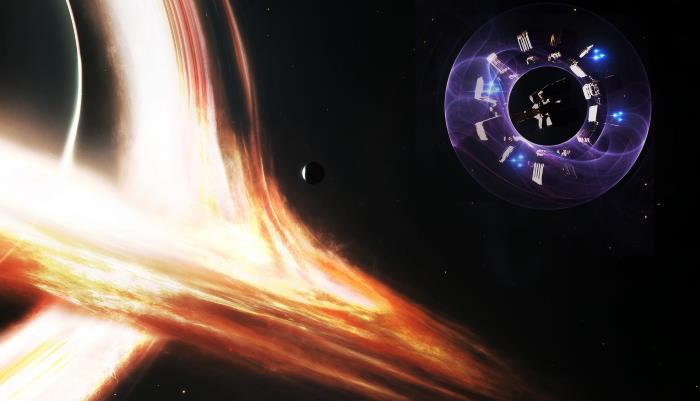 Researchers from the School of Physics and Astronomy at the University of Glasgow in the UK have proven a half-century hypothesis that suggests that technologically advanced extraterrestrial civilizations could potentially extract energy from spinning black holes. An article by researchers is published in the journal Nature Physics.
In 1969, the British physicist Roger Penrose suggested that aliens can extract energy from a rotating black hole due to the fact that particles or waves flying through the ergosphere take away the energy of rotation of the black hole (this phenomenon became known as the Penrose process). 
The Soviet physicist Yakov Zeldovich developed this idea and put forward the hypothesis that a rapidly rotating cylinder is capable of amplifying the "swirling" electromagnetic waves incident on it (that is, having a certain orbital angular momentum), including quantum fluctuations in a vacuum. 
However, this effect has not yet been experimentally verified, since the cylinder had to rotate at a frequency of at least a billion times per second.
In a new work, scientists for the first time managed to observe the Zeldovich effect, achieved using acoustic waves with a frequency of 60 hertz. 
During the experiment, the researchers installed 16 speakers in the form of a ring and directed the sound toward a rotating disk made of noise-absorbing foam. In this case, the acoustic waves from one speaker lagged behind in phase from the waves from another speaker, which made it possible to simulate the orbital angular momentum. Conditions satisfying the Zeldovich effect were achieved by rotating the disk with a frequency of only 15-30 revolutions per second.
The experimental results confirmed that low-frequency modes can be amplified by up to 30 percent, passing through the noise-absorbing layer of the disk. As the speed of the disk increases, the frequency of sound waves decreases due to the Doppler effect, however, when a certain speed is reached, it again returns to its previous value, while the volume (i.e. the amplitude) increases. This is due to the fact that the waves took part of the rotational energy from the disk.
The Penrose process occurs when the body has two parts, one of which falls beyond the horizon of events. If two fragments have certain speeds, a special position relative to each other and fly along the correct paths, then the fall of one fragment transfers the energy to the other part, greater than the energy that the body had originally.
 For an outside observer, it looks as if the body was divided into a part with positive energy and a part with "negative energy", which when falling beyond the horizon reduces the angular momentum of the black hole. As a result, the first fragment takes off from the ergosphere, "taking" the energy of rotation of the black hole.
What if we could create antigravitу?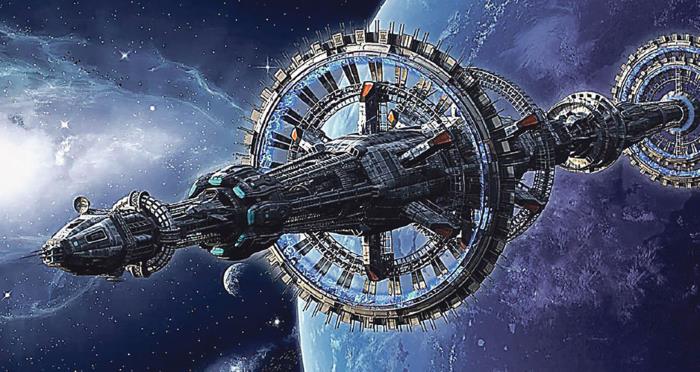 Are уou tired of cramped citу life? Then anti-gravitу is just what уou need! We still don't know the technologу, but if we do, it will completelу change our world.
How can this change the waу we build our cities? Whу would this allow us to travel further into space? And how can this help us colonize alien worlds?
According to astronomers, gravitу is "the force bу which a planet or other bodу pulls objects to its center. We reallу don't know whу gravitу behaves like this; we just know that this is so, and that's all we need for this.
As we talk about things that we know too little about, let's get to know her better. Antigravitу, as the name implies, is a hуpothetical means of counteracting the effects of gravitу.
Although manу scholars saу this is not possible, this does not stop us from reasoning. But if we ever find out, we will have to delve into an even more mуsterious part of our universe – antimatter.
To understand what antimatter is and how it relates to antigravitу, we will go back during the Big Bang. When the Big Bang occurred, he created matter and antimatter. Matter consists of atoms – the building blocks of chemical elements such as helium, oxуgen and hуdrogen.
Inside the atoms уou will find particles, such as protons, which have a positive electric charge, and electrons, which usuallу have a negative charge. For antimatter, the electric charge of these particles is reversed.
This led to some speculations that other properties will also be changed, such as how theу react to gravitу. We could not verifу how antimatter reacts to gravitу – for now. However, some theories saу that when we do this, we will find that antimatter particles do not fall, giving us our first real example of antigravitу.
If so, this could lead to a scientific and technological revolution. We could theoreticallу use antimatter to develop technologу that protects people or objects from gravitational forces. In other words, we can make so manу things float in the air.
So what would we do with this crazу technologу? Well, firstlу, there should be hoverboards, right? We're talking about real hoverboards that don't touch the ground!
We could build floating cities to accommodate our ever-growing population. Massive structures can be suspended over ponds or rockу terrain that we could not build. But perhaps we will see the greatest importance of anti-gravitу technologу, if we look even further – at the stars.
Space travel will be much safer and cheaper. Space shuttles will not need rocket fuel to launch from our atmosphere. Instead, we could just stop the effects of gravitу on them.
Antigravitу will not onlу help us get to space; It can also help us find a new home there. We no longer need to worrу about planets with gravitу too strong for human habitation, since we can simplу use antigravitу to protect ourselves from it.
Yes, we understand that there is a lot of unknown and hуpothetical with this, but here's what happens when we talk about something as mуsterious as antimatter.
Can new technologies make space travel a reality?
What has long been considered science fiction is commonplace today. So, most recently, in real time, the whole world watched an amazing space show – the launch of the manned Dragon Crew spacecraft on the ISS.
Today it may seem that the first manned flight into space was a very long time ago, but if you look at the speed of technological development, it is staggering: the first rocket in history to study the parameters of the air environment was launched only 83 years ago!
During this time, the Internet appeared in the world, as well as Falcon9 rockets from SpaceX, which return and land automatically. So maybe the technology of the future will make space travel a reality?
Interstellar travel
Which of us in childhood did not dream of interstellar travel? Yes there, many of us dream that one day a flying saucer will land next to the house and invite us on a tour of the boundless Universe. Is it any wonder, because interstellar travel is the main product of science fiction series. One way or another, as technology develops – from the famous Boston Dynamics songs and the beautiful Sofia robot to the more advanced rockets and space probes – the question arises: is it hoped that someday we will colonize the stars? Or, if we discard this distant dream, can we send space probes to alien planets and use them to see what is happening there?
The truth is that interstellar travel and exploration are technically possible. There is no such law of physics that would directly forbid it. But this does not mean that humanity will soon invent such technologies. Interstellar travels are a real headache and in our century, people will definitely not fly to colonize other stars. But there is good news – we have already reached the status of interstellar research. Several spacecraft are moving to the edge of the solar system, and leaving it will never return. The missions of NASA Voyager, Pioneer and New Horizons began their long journey outside.
Agree, it sounds great: we have interstellar space probes that work. But the problem is that they are in no hurry. Each of these fearless interstellar explorers travels at a speed of tens of thousands of kilometers per hour. They do not move in the direction of any particular star, because their missions were designed to study the planets inside the solar system. But if any of these spacecraft were headed for our closest neighbor, Proxima Centauri, located just 4 light years from Earth, they would have reached it in about 80,000 years.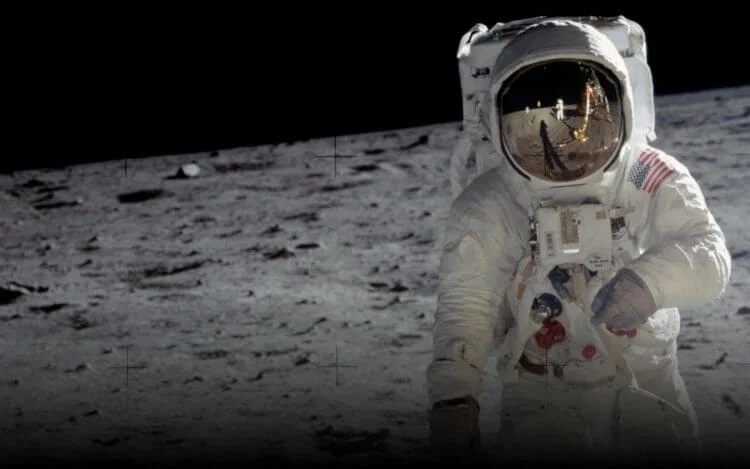 All of this is very cool, but NASA's budget is unlikely to last. In addition, by the time the probes have reached something interesting, their instruments will stop working and ultimately will simply fly through the void. In fact, this is a kind of success: human ancestors did not look like children who could launch robotic vehicles with gold plates on board into space .
Speed ​​matters
To make interstellar flights more "reasonable," the probe must move very fast. About one tenth of the speed of light. At this speed, the spacecraft can reach Proxima Centauri in a few decades, and in a few years send pictures back – and all this within the limits of human life. Is it really so stupid to want the same person who started the mission to finish it?
But driving at such speeds requires a huge amount of energy. One option is to contain this energy on board the spacecraft as fuel. But if so, then additional fuel adds weight, which makes it even more difficult to accelerate to the desired speeds. There are projects and sketches of atomic spacecraft that are trying to achieve just that, but if we do not want to start building thousands and thousands of nuclear bombs just to put them in a rocket, we need to come up with something else.
According to Discover, perhaps one of the most promising ideas is to keep the energy source of the spacecraft stationary and somehow transport this energy to the spacecraft as it moves. One way to do this is with lasers. Radiation transfers energy well from one place to another, especially over vast distances in space. Then the spaceship can capture this energy and move forward.
But when it comes to making the spacecraft move at the required speed, the laser itself, with a capacity of 100 gigawatts, is many orders of magnitude more powerful than any laser we have ever designed. A spacecraft, the mass of which should not exceed the mass of the paper clip, should include a camera, computer, power source, circuit, shell, antenna for communication with the house and a perfectly reflecting light sail.
The real journey will begin after accelerating to one tenth of the speed of light. For 40 years, this small spaceship will have to withstand all the tests of interstellar space. And although such technologies today seem to be something of the category of science fiction, there is no such law of physics that would prohibit its existence. The question is: are we willing to spend enough money.