HAARP facility shuts down and will be dismantled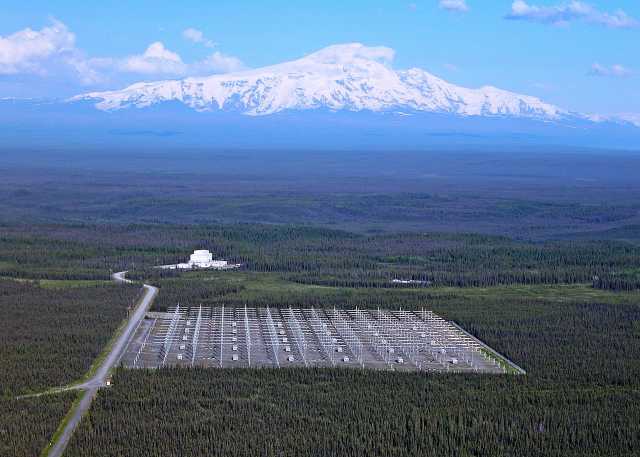 The High Frequency Active Auroral Research Program (HAARP) — a subject of fascination for many hams and the target of conspiracy theorists and anti-government activists — has closed down. HAARP's program manager, Dr James Keeney at Kirtland Air Force Base in New Mexico, told ARRL that the sprawling 35-acre ionospheric research facility in remote Gakona, Alaska, has been shuttered since early May.
"Currently the site is abandoned," he said. "It comes down to money. We don't have any." Keeney said no one is on site, access roads are blocked, buildings are chained and the power turned off. HAARP's website through the University of Alaska no longer is available; Keeney said the program can't afford to pay for the service. "Everything is in secure mode," he said, adding that it will stay that way at least for another 4 to 6 weeks. In the meantime a new prime contractor will be coming on board to run the government owned-contractor operated (GOCO) facility.
HAARP put the world on notice two years ago that it would be shutting down and did not submit a budget request for FY 15, Keeney said, "but no one paid any attention." Now, he says, they're complaining. "People came unglued," Keeney said, noting that he's already had inquiries from Congress. Universities that depended upon HAARP research grants also are upset, he said.
The only bright spot on HAARP's horizon right now is that the Defense Advanced Research Projects Agency (DARPA) is expected on site as a client to finish up some research this fall and winter. DARPA has nearly $8.8 million in its FY 14 budget plan to research "physical aspects of natural phenomena such as magnetospheric sub-storms, fire, lightning and geo-physical phenomena."
The proximate cause of HAARP's early May shutdown was less fiscal than environmental, Keeney said. As he explained it, the diesel generators on site no longer pass Clean Air Act muster. Repairing them to meet EPA standards will run $800,000. Beyond that, he said, it costs $300,000 a month just to keep the facility open and $500,000 to run it at full capacity for 10 days.
Jointly funded by the US Air Force Research Laboratory and the US Naval Research Laboratory, HAARP is an ionospheric research facility. Its best-known apparatus is its 3.6 MW HF (approximately 3 to 10 MHz) ionospheric research instrument (IRI), feeding an extensive system of 180 gain antennas and used to "excite" sections of the ionosphere. Other onsite equipment is used to evaluate the effects.
Larry Ledlow, N1TX, of Fairbanks, Alaska, said HAARP ionosonde and riometer data have been "invaluable, especially being more or less local, to understand current conditions in the high latitudes." He said data from other sites "simply do not accurately reflect the unique propagation we endure here."
To fill the gap, Ledlow said, several members of the Arctic Amateur Radio Club — including Eric Nichols, KL7AJ, author of Radio Science for the Radio Amateur and articles in QST — have discussed building their own instruments. "It's all very preliminary," he said, "but we really feel the pinch losing HAARP." Nichols, of North Pole, Alaska, has conducted experiments at HAARP. He called the shutdown "a great loss to interior Alaska hams and many others."
The ultra-high power facility long has intrigued hams, even outside of Alaska. In 1997, HAARP transmitted test signals on HF (3.4 MHz and 6.99 MHz) and solicited reports from hams and short-wave listeners in the "Lower 48" to determine how well the HAARP transmissions could be heard to the south. In 2007 HAARP succeeded in bouncing a 40 meter signal off the moon. Earlier this year, HAARP scientists successfully produced a sustained high-density plasma cloud in Earth's upper atmosphere.
As things stand, the Air Force has possession for now, but if no other agency steps forward to take over HAARP, the unique facility will be dismantled, Keeney said. He pointed out that it would cost less to bulldoze the antenna field than it would to replace the 180 antennas.
Splashy web postings abound, blaming HAARP for controlling the weather — most recently in the case of Hurricane Sandy and the spate of tornados — and for causing other natural disasters. Quipped Keeney, "If I actually could affect the weather, I'd keep it open."
They have discovered the secret of longevity and it is not a rejection of bad habits
Japanese scientists have examined more than 40,000 cells taken from many older adults over the age of 50.
Among these people are seven "extra-long lives" who have passed their 110th anniversary. A unique immune system has been found in their blood, which effectively fights cancer cells and dangerous infections.
Most often, centenarians wonder what they eat and what their lifestyle is. It usually turns out that neither cigarettes nor alcohol prevent them especially from reaching adulthood. Also, longevity is not affected by special diets.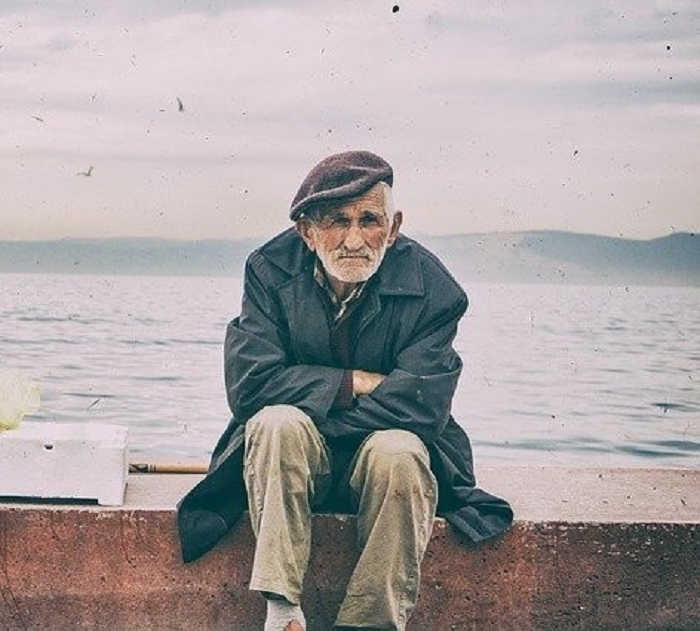 Now, scientists are learning that the key to longevity is not a lifestyle, but the presence of a special immune system. Seven Japanese superlongs have been found in the blood of more than ordinary whites T cells or CD4 cells that "hunt" viruses and cancer cells.
Each has a significant amount of these cells. These are the so-called T-helper or T-lymphocyte. They help other white blood cells fight infections.
But firstly, in the blood of these perennials are found much more than the norm of these T-cells and secondly, they have been so "toxic" that, in addition to infections, they aim to find and destroy potential cancer cells.
Such an immune system has helped these centenarians to live for over a hundred years without any problems. These people do not even have heart diseases.
This important study was conducted by specialists at the RIKEN Center for Integrative Medicine in Japan, Keio University (Keio University).
The lead scientist of the study – Dr. Kosuke Hashimoto says:
"Long-lived people usually spend their entire lives in good health. Their strong immune system protects them perfectly against tumors and infections. "
It seems that having such an immune system in the body is an innate genetic trait that gives these people a great advantage.
Some of the oldest people on the planet, such as Frenchwoman Jeanne Calment and American Richard Overton, have smoked and abused alcohol throughout their lives that has not affected their health.
Jeanne Kalman died in 1997, at the age of 122. You can find her pictures on the internet during her 117th birthday celebration. They are seen smoking as a steam engine and in good health. In addition, Kalman adored wine, olive oil and chocolate, considering these habits as key to her longevity.
Richard Overton died at the age of 112.
Other centenarians say the key to sound health is through special diets, exercise, regular work, regular sex, avoiding stress, praying, observing moral principles, bathing frequently in hot tubs and even eating pig feet. In essence, all this turns out to be self-belief.
Pierre Carnancy, Deputy Director of the RIKEN Center says:
"We believe that the type of cells we find is a true guarantee of many years of life and good health, protecting organs from cancer and other diseases."
That study is published in the journal Proceedings of the National Academy of Sciences (PNAS).
Richard Dawkins: "Not accepting the theory of evolution is crazy!"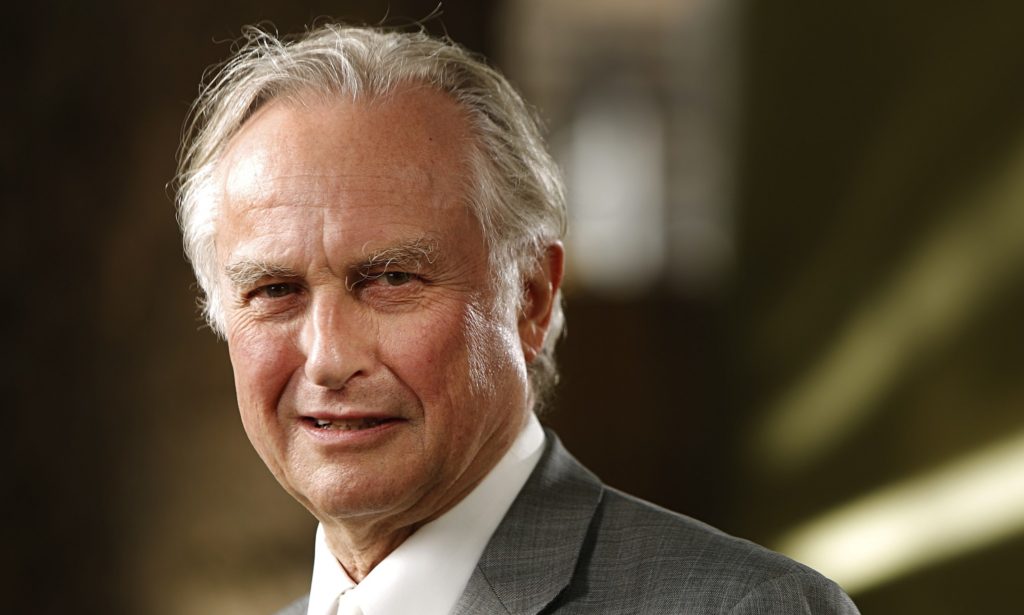 The great ethologist, evolutionary biologist and popularizer of modern science, Richard Dawkins, in 2012, met with Archbishop Rowan Williams on one of the airwaves, who convinced and continues to convince everyone around that life on Earth appeared by the will of God.
Richard Dawkins carefully listened to the archbishop's fantasies and conjectures, and then told his interlocutor about the theory of evolution and told the details of the origin of life on Earth. Airtime was limited, so Dawkins presented the information in a compressed form, but that was enough.
"I am inspired by the elegance of your explanation. Your arguments are beautiful and I can even agree with some of the above. However, the Universe, creating a person, was guided by clear principles and this can speak of a certain higher mind, "said Rowan Williams.
"I can't understand why believers do not want to see beauty in the fact that life could have been born from scratch and absolutely by accident. Isn't that a stunning and not a great idea? Why does everything need to be distorted? Not accepting the theory of evolution is crazy, "Dawkins responded.
The discussion between the archbishop and the scholar lasted more than an hour and at the end of the dialogue Dawkins admitted that on a 7-point scale he considers himself an atheist at 6.9. In other words, Richard Dawkins will be ready to believe in God if believers provide irrefutable evidence.
Fossil tooth sheds light on world's largest ape
Image Credit: The Jungle Book – Mowgli And King Louie ©2015 Disney
That is one enormous ape. 
Standing up to three meters tall, Gigantopithecus was the largest ape to ever walk the face of the Earth.
More than twice the size of today's great apes, this enormous primate was a veritable King Kong – a gargantuan hulking beast that would have put even the legendary Bigfoot to shame.
The species lived across parts of what is now Southern Asia and roamed the planet from around nine million years ago until its disappearance somewhere around 100,000 years ago.
Now scientists have succeeded in learning more about this prehistoric giant thanks to the discovery of a two million-year-old fossil tooth in a cave in China.
Incredibly, they were able to obtain skeletal protein samples from the tooth despite its extreme age.
It turns out that Gigantopithecus was actually related to today's orangutans.
"It would have been a distant cousin (of orangutans), in the sense that its closest living relatives are orangutans, compared to other living great apes such as gorillas or chimpanzees or us," said Dr Frido Welker from the University of Copenhagen.
It is hoped that tooth protein analysis could help scientists learn more from other fossils as well.
"This study suggests that ancient proteins might be a suitable molecule surviving across most of recent human evolution even for areas like Africa or Asia and we could thereby in the future study our own evolution as a species over a very long time span," said Dr Welker.

Source: BBC News