GROUNDBREAKING: Hemp Is Officially Legalized As President Trump Signs The New Farm Bill
Hemp used to be legal once in the US, until it was controversially made illegal. But this changed today, President Donald Trump just signed the Farm Bill, legalizing industrial hemp in the United States once again.
This new policy, voted on every 5 years or so, was highly anticipated after Congressional approval last week. The bid for hemp's recent legalization began when Senate Majority Leader, Mitch McConnell pushed for hemp in the 2018 Farm Bill. The goal was to reinvigorate the plant's farming opportunities from state pilot programs to a nationwide scale by removing hemp from the Controlled Substances Act and treating it like an agricultural product. After all, why would it be a controlled substance if it has no psychoactive properties?
When Trump signed the bill he did not make specific mention about hemp, but he called it his "great honour to sign the 2018 Farm Bill, a very special and important piece of legislation." He added, "It opens new markets for agriculture all over the world."
Although this new bill is being categorized as outright legalization for hemp, it's important to note that strict regulations still apply. Although hemp will no longer be in the jurisdiction of the Department of Justice, prospective growers will have to submit cultivation plans to the U.S. Department of Agriculture (USDA), either through the state government or the USDA itself. Similar to how hemp currently operates in Canada.
For proper distinction, Cannabis plants must contain less than 0.3 percent THC in order to be classified as hemp.
Another positive in this development is that the bill puts hemp under the Federal Crop Insurance Act, meaning that in the event a cultivator experiences crop loss, they will be entitled to insurance coverage in the same way that farmers for other legal agriculture products are. This illustrates how serious this crop is now being taken, which reminds me of when hemp was legal in the past and farmers were actually mandated to grow it as it was such a useful and healthy crop.
CBD
So what about CBD when it comes to the farm bill? Well, it's not legalized.
"It is true that section 12619 of the Farm Bill removes hemp-derived products from its Schedule I status under the Controlled Substances Act, but the legislation does not legalize CBD generally. As I have noted elsewhere on this blog CBD generally remains a Schedule I substance under federal law… The Farm Bill ensures that any cannabinoid—a set of chemical compounds found in the cannabis plant—that is derived from hemp will be legal, if and only if that hemp is produced in a manner consistent with the Farm Bill, associated federal regulations, association state regulations, and by a licensed grower. All other cannabinoids, produced in any other setting, remain a Schedule I substance under federal law and are thus illegal. (The one exception is pharmaceutical-grade CBD products that have been approved by FDA, which currently includes one drug: GW Pharmaceutical's Epidiolex.)"  – John Hudak of the Brookings Institute
Regardless of the current CBD restriction, hemp getting the nod for growth again is still a BIG plus.
"The significance of this law change should not be underemphasized," NORML Deputy Director Paul Armentano said in a press release. "This law marks the first change in the federal classification of the cannabis plant since it was initially classified as a schedule I controlled substance by Congress in 1970, and paves the way for the first federally-sanctioned commercial hemp grows since World War II."
The Takeaway
Even though things may be happening a bit slower than we might like at times, things are changing and they are moving in a more open and free direction. Lots of work is still to be done but we can take victories like this and build upon them within ourselves.
About The Author
I founded CE 9 years ago as I love inspiring others to find joy, peace and make lasting shifts in consciousness in their lives. I've been working to formulate a new style of media, 'Conscious Media,' that tells stories without polarity and division. That digs to the truth and isn't afraid to look, and that helps viewers make change in their lives as a result of what they view.
Loud Boom Shook Ground as Daytime Meteor Fireball Explodes over Cape Town, South Africa
A bright meteor exploded over Cape Town, South Africa around 18:05 UTC on January 16, 2019 (20:05 local time). Bright light produced by the object was followed by very loud sound and ground shaking.
The American Meteor Society has so far received 6 reports about this event. If you witnessed it, please fill out this form.
People from all over the Cape, from Hermanus to Franschhoek, Cape Town and all the way to the Swartland, have been talking about the 'massive flash of flight' that appeared suddenly in the twilight sky, The Citizen reports.
According to witnesses, this bright object was followed by a loud bang that shook the ground and rattled houses and windows.
The South African National Space Agency (SANSA) confirmed that it had received hundreds of reports, The South African reports.
While no official statement has yet been issued by the organization, Riana Steenekamp, media spokesperson for Overstrand Municipality, says that she has been in contact with SANSA, and that they have indeed verified the event.
Initial analysis suggests parts of the object landed in the Helderberg vicinity.
I heard a loud bang, like a gas bottle exploding, but people saw it….. A flipping meteorite! pic.twitter.com/m4nHeRpLdb

— [email protected] (@dave_apter) January 16, 2019
Fireball Meteor Captured by Home Security Camera in Michigan
Last week, reports from states all over the Midwest started pouring in about a brilliantly bright meteor that streaked across the sky in the middle of the night.
Dan Kloosterman's home security camera in Byron Center was facing in just the right direction to catch the glorious sight at 3:10 a.m. Friday. In Plainfield Township, Christine Ford's security camera got the image from another angle.
The video verifies several reports filed with the Amercian Meteor Society of a fireball meteor that night.
According to the society, a meteor is considered a "fireball" if it is exceptionally bright, or as bright as the planet Venus, in the night sky. The video submitted to 24 Hour News 8 is exceptionally bright.
As with most fireball meteors when the sky is at least partially clear, reports have come in from several states.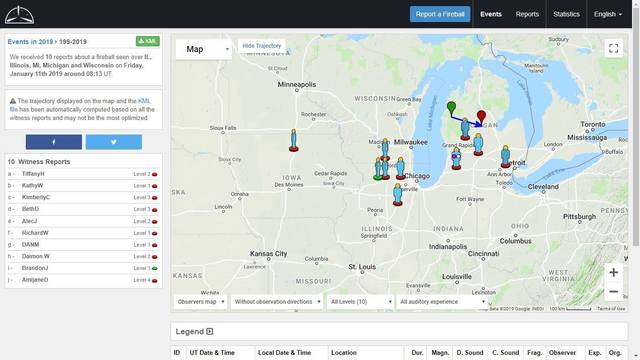 If you happen to see a fireball meteor through our mostly cloudy West Michigan skies, be sure to report it here and send any photos or video you get to ReportIt@woodtv.com
Ellen Bacca
WOOD TV
10 of Most Influential Ancient Women in History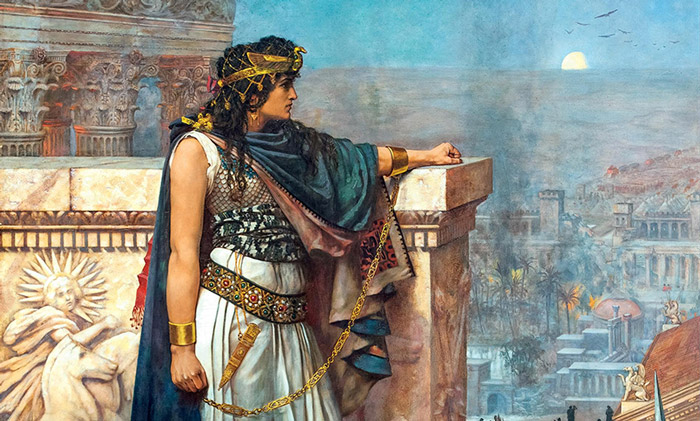 Women influenced the course of world history no less than men did. They intrigued, seized power, and changed the map of the world.
In this article, there are the most famous women who influenced the world through their activities. But before reading about ancient women, you can get some info that will break any Ukrainian woman stereotype.
1. Cleopatra
Cleopatra seduced the famous dictator Julius Caesar and gained the throne of the Egyptian queen. Also, she seduced Mark Antony and helped her son become the heir to the throne, and most importantly, contributed to the development of the history of Egypt.
Her influence leaves no doubt. Livia was originally the wife of Tiberius Claudius Nero, a Roman diplomat. From him, she bore two sons. Over time, Libya brought one of her sons to power. According to rumors, clearing the way for her children, Livia contributed to the death of all relatives of her second husband, Octavian.
3.Hypatia
As you know, ladies-scientists were something unusual for a long time because women were not allowed to study. However, it all began in ancient Greece. Few people today know the name of Hypatia, a woman-mathematician. It is interesting that we still use her inventions in everyday life.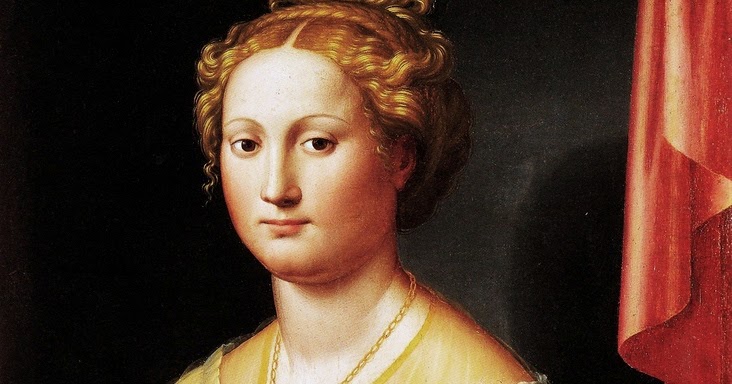 This woman became famous for her romantic relationship with Pope Alexander VI Borgia. The result of their love was four children, and Vanozza became one of the most influential women of her time. By the way, Pope officially recognized his children.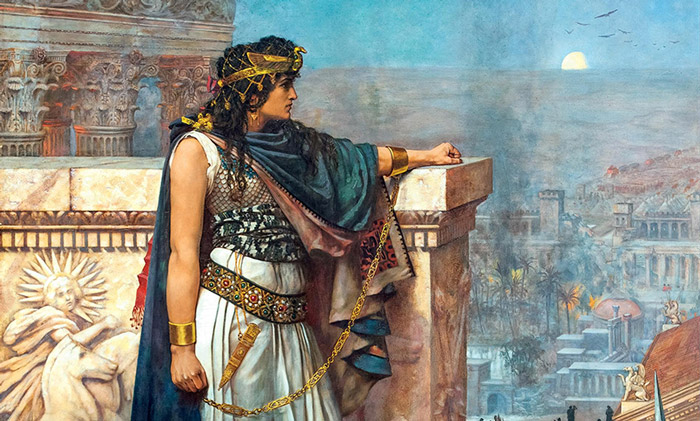 She was the second wife of King Palmyra Odenat II. However, soon Odenat dies at the hands of an assassin (there is a version that his loved wife killed him). Anyway, Zenobia became the ruler of Palmyra with her son. The famous philosopher Longinus educated him. Her troops quickly conquered Egypt, Syria and the eastern part of Asia Minor.
6. Mania
When Mania's husband Zenid died, the aggressor was awake inside her. She hired Greeks and seized several cities in the district, personally taking part in battles, giving orders, and sharing loot – in general, everything that the commander-strategist did in antiquity. Nobody managed to defeat her, but one man seduced her daughter, got into trust, and then killed Mania.
7. Lucretia
Lucretia was a wife of the commander Tarquinius Collatin, lived in the 6th century BC. She was beautiful and generous. Once, the son of the Roman king Tarquinius Proud seduced Lucretia, threatening to kill her. She didn't hide anything from her husband, but the burden of shame was great, so she committed suicide. This case was a turning point in the history of Rome.
Helena Augusta spread Christianity throughout the Roman Empire which became important in history. Under her leadership, the Life-Giving Cross and other important relics were found in Jerusalem. Thanks to this woman, a large number of Christian churches were built, some of which survived to the present day.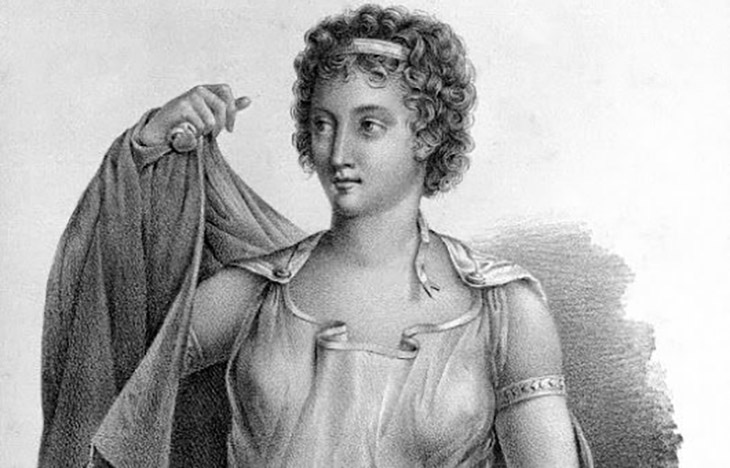 This Greek woman was the first gynecologist in the history of medicine. Agnodice, being dressed as a man, secretly attended medical classes. In the end, the fraud was revealed, and Agnodice received the right to practice medicine officially, thanks to which she opened this path to all subsequent women-doctors.
This is the woman who allegedly sat on the Pope's throne. There is neither the evidence that she is a mythical person nor the facts of her existence. Until the 15th century, there were no denials of her existence, but later, the identity of Papissa began to be questioned.