GROUNDBREAKING: Hemp Is Officially Legalized As President Trump Signs The New Farm Bill
Hemp used to be legal once in the US, until it was controversially made illegal. But this changed today, President Donald Trump just signed the Farm Bill, legalizing industrial hemp in the United States once again.
This new policy, voted on every 5 years or so, was highly anticipated after Congressional approval last week. The bid for hemp's recent legalization began when Senate Majority Leader, Mitch McConnell pushed for hemp in the 2018 Farm Bill. The goal was to reinvigorate the plant's farming opportunities from state pilot programs to a nationwide scale by removing hemp from the Controlled Substances Act and treating it like an agricultural product. After all, why would it be a controlled substance if it has no psychoactive properties?
When Trump signed the bill he did not make specific mention about hemp, but he called it his "great honour to sign the 2018 Farm Bill, a very special and important piece of legislation." He added, "It opens new markets for agriculture all over the world."
Although this new bill is being categorized as outright legalization for hemp, it's important to note that strict regulations still apply. Although hemp will no longer be in the jurisdiction of the Department of Justice, prospective growers will have to submit cultivation plans to the U.S. Department of Agriculture (USDA), either through the state government or the USDA itself. Similar to how hemp currently operates in Canada.
For proper distinction, Cannabis plants must contain less than 0.3 percent THC in order to be classified as hemp.
Another positive in this development is that the bill puts hemp under the Federal Crop Insurance Act, meaning that in the event a cultivator experiences crop loss, they will be entitled to insurance coverage in the same way that farmers for other legal agriculture products are. This illustrates how serious this crop is now being taken, which reminds me of when hemp was legal in the past and farmers were actually mandated to grow it as it was such a useful and healthy crop.
CBD
So what about CBD when it comes to the farm bill? Well, it's not legalized.
"It is true that section 12619 of the Farm Bill removes hemp-derived products from its Schedule I status under the Controlled Substances Act, but the legislation does not legalize CBD generally. As I have noted elsewhere on this blog CBD generally remains a Schedule I substance under federal law… The Farm Bill ensures that any cannabinoid—a set of chemical compounds found in the cannabis plant—that is derived from hemp will be legal, if and only if that hemp is produced in a manner consistent with the Farm Bill, associated federal regulations, association state regulations, and by a licensed grower. All other cannabinoids, produced in any other setting, remain a Schedule I substance under federal law and are thus illegal. (The one exception is pharmaceutical-grade CBD products that have been approved by FDA, which currently includes one drug: GW Pharmaceutical's Epidiolex.)"  – John Hudak of the Brookings Institute
Regardless of the current CBD restriction, hemp getting the nod for growth again is still a BIG plus.
"The significance of this law change should not be underemphasized," NORML Deputy Director Paul Armentano said in a press release. "This law marks the first change in the federal classification of the cannabis plant since it was initially classified as a schedule I controlled substance by Congress in 1970, and paves the way for the first federally-sanctioned commercial hemp grows since World War II."
The Takeaway
Even though things may be happening a bit slower than we might like at times, things are changing and they are moving in a more open and free direction. Lots of work is still to be done but we can take victories like this and build upon them within ourselves.
About The Author
I founded CE 9 years ago as I love inspiring others to find joy, peace and make lasting shifts in consciousness in their lives. I've been working to formulate a new style of media, 'Conscious Media,' that tells stories without polarity and division. That digs to the truth and isn't afraid to look, and that helps viewers make change in their lives as a result of what they view.
Meteor Fireball Seen over Parts of New York State [VIDEO]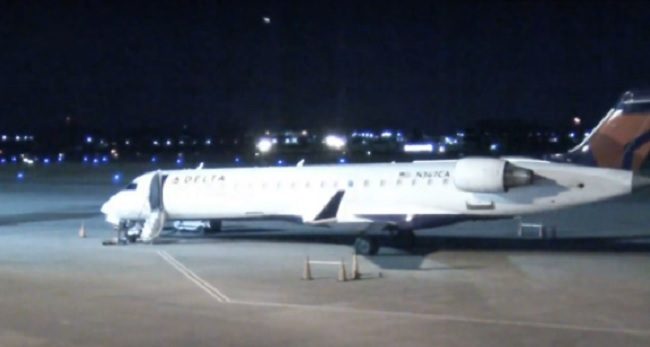 The American Meteor Society is reporting that a meteor was spotted over parts of New York, Connecticut, New Jersey, and Pennsylvania Tuesday morning at around 2:35 a.m.
#Fireball caught over Elmira Corning Regional Airport, NY last night.
68 reports so far: https://t.co/ZHOkMko7UX
If you saw this event, please report it: https://t.co/N0EuOVkOgj pic.twitter.com/QQVTB5DOYA

— AMSMETEORS (@amsmeteors) 19 March 2019
As of now, there are eighty seven reports on the AMS website about the fireball, which can be seen streaking across the sky in the video above.
The video was also shared on the AMS Twitter account, and was taken from the Elmira Corning Regional Airport.
According to the website, some of the sighting reports are places across the Hudson Valley such as Beacon, Staatsburg, Woodbourne, and Middletown.
Did you happen to see the fireball?
Marijuana is a Lot More Than Just THC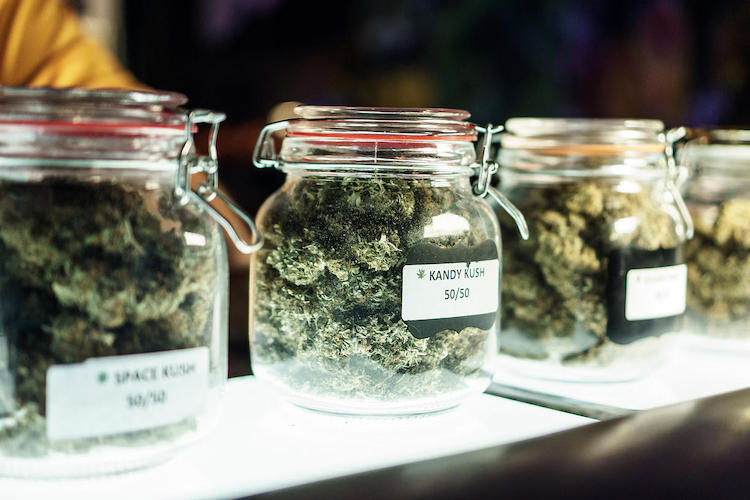 James David Adams, The Conversation
Waking Times
Medical marijuana is legal in 33 states as of November 2018. Yet the federal government still insists marijuana has no legal use and is easy to abuse. In the meantime, medical marijuana dispensaries have an increasing array of products available for pain, anxiety, sex and more.
The glass counters and their jars of products in the dispensary resemble an 18th century pharmacy. Many strains for sale have evocative and magical names like Blue Dream, Bubba Kush and Chocolope. But what does it all mean? Are there really differences in the medical qualities of the various strains? Or, are the different strains with the fanciful names all just advertising gimmicks?
I am a professor in the University of Southern California School of Pharmacy. I have lived in California a long time and remember the Haight-Ashbury Summer of Love. While in graduate school, I worked with professor Alexander Shulgin, the father of designer drugs, who taught me the chemistry of medicinal plants. Afterwards, while a professor at USC, I learned Chumash healing from a Native American Chumash healer for 14 years from 1998 until 2012. She taught me how to make medicines from Californian plants, but not marijuana, which is not native to the U.S. Currently, I am teaching a course in medical marijuana to pharmacy students.
If there is one thing about marijuana that is certain: In small doses it can boost libido in men and women, leading to more sex. But can marijuana really be used for medical conditions?
What are Cannabinoids?
New research is revealing that marijuana is more than just a source of cannabinoids, chemicals that may bind to cannabinoid receptors in our brains, which are used to get high. The most well-known is tetrahydrocannabinol (THC). Marijuana is a particularly rich source of medicinal compounds that we have only begun to explore. In order to harness the full potential of the compounds in this plant, society needs to overcome misconceptions about marijuana and look at what research clearly says about the medical value.
The FDA has already made some moves in this direction by approving prescription drugs that come from marijuana including dronabinol, nabilone, nabiximols and cannabidiol. Dronabinol and nabilone are cannabinoids that are used for nausea. Nabiximols – which contain THC, the compound most responsible for marijuana's high and cannabidiol, which does not induce a high – are used to treat multiple sclerosis. Cannabidiol, or CBD, is also used to treat some types of epilepsy.
Marijuana, originally from the Altai Mountains in Central and East Asia, contains at least 85 cannabinoids and 27 terpenes, fragrant oils that are produced by many herbs and flowers that may be active, drug-like compounds. THC is the cannabinoid everyone wants in order to get high. It is produced from THC acid – which constitutes up to 25 percent of the plant's dry weight – by smoking or baking any part of the marijuana plant.
THC mimics a naturally occurring neurotransmitter called anandamidethat works as a signaling molecule in the brain. Anandamide attaches to proteins in the brain called cannabinoid receptors, which then send signals related to pleasure, memory, thinking, perception and coordination, to name a few. THC works by hijacking these natural cannabinoid receptors, triggering a profound high.
Tetrahydrocannabivarinic acid, another cannabinoid, can constitute up to 10 percent of the dry weight. It is converted to another compound that probably contributes to a high, tetrahydrocannabivarin, when smoked or ingested in baked goods. Potent varieties like Doug's Varin and Tangie may contain even higher concentrations.
Medical Properties of Marijuana
But not all cannabinoids make you high. Cannabidiol, a cannabinoid similar to THC, and its acid are also present in marijuana, especially in certain varieties. But these do not cause euphoria. The cannabidiol molecule interacts with a variety of receptors – including cannabinoid and serotonin receptors and transient receptor potential cation channels (TRP) – to reduce seizures, combat anxiety and produce other effects.
Marijuana also contains several monoterpenoids – small, aromatic molecules – that have a wide range of activities including pain and anxiety relief and that work by inhibiting TRP channels.
Myrcene is the most abundant monoterpenoid, a type or terpene, in marijuana. It can relax muscles. Other terpenes such as pinene, linalool, limonene and the sesquiterpene, beta-caryophyllene are pain relievers, especially when applied directly to the skin as a liniment. Some of these terpenes may add to the high when marijuana is smoked.
What Do All These Varieties Do?
Many different varieties of marijuana are on the market and are alleged to treat a range of diseases. The FDA has no oversight for these claims, since the FDA does not recognize marijuana as a legal product.
Strains of marijuana are grown that produce more THC than cannadidiol or vice versa. Other varieties have abundant monoterpenoids. How do you know that the strain you choose is legitimate with probable medical benefits? Each strain should have a certificate of analysis that shows you how much of each active compound is present in the product you buy. Many states have a bureau of cannabis control that verifies these certificates of analysis. However, many certificates of analysis do not show the monoterpenoids present in the marijuana. The analysis of monoterpenoids is difficult since they evaporate from the plant material. If you are looking for a strain high in myrcene or linalool, ask for proof.
China Needs to Build Eight Nuclear Plants Annually to Meet Goals
Clean Construction
If China wants to keep pace with the rest of the world, it needs to start building more nuclear reactors.
According to a Chinese official, the nation will need to launch a staggering eight new reactors every year to meet the global average for nuclear energy generation by 2030 — and meet its own electricity demands without pumping more environment-destroying pollutants into the atmosphere.
Start Building
On Wednesday, Asia Times reported that Liu Wei, general manager of China Nuclear Power Engineering, a clean energy company under the supervision of the Chinese government, told reporters that China's total power consumption will reach 10.5 trillion kilowatts by 2030.
If the nation wants 10 percent of that electricity generated by nuclear plants — a rate in line with the global average — it will need to launch eight high-capacity nuclear reactors every year between now and then.
China's Choice
China already has 46 operational nuclear reactors, with more than 20 others under construction. The nation is reportedly capable of building a reactor in just 60 months, and according to an MIT Technology Review story published in December, it has the ability to build 10 to 12 reactors annually.
That's if it wanted to. But the Asia Times article doesn't note whether China actually plans to construct eight new units every year for the next decade.
Given the speed at which its economy is growing, though, it will need to put in place some sort of plan to meet its increasing electricity needs without further damaging its environment. Maybe nuclear power could provide that path.
READ MORE: Nation needs eight new nuclear power units annually, official says [China Daily]