Grandfather Encounters Tall Pale Humanoid Entity In His Backyard
The experience was something one man will never forget. He was unsure what to make of this thing. It seemed to be about eight feet tall and was pale white by its appearance.
This rather unusual encounter, was posted by u/BuckeyeBrute on Reddit about 2 months ago. They explained that their grandfather lives in a rural coal mining town, located in the southeastern part of Ohio. Where is grandfather lives, is on the edge of the town limits.
Generally, his grandfather was a soft spoken man overall and reserved by nature. However, now he has become more sensitive to anything around him. Nowadays, he is more easily startled by any noise around him. He has good reason to be after encountering something rather bizarre.
In recent times, this man's grandfather will check around his home. Often he checks outside of the windows and he will not go outside unless his dog is with him. He carries around a handgun for protection. While visiting one day, his grandson asked him why he was so jumpy?
His grandfather explained that several times he has seen something sinister. What appeared to be a tall, white and very thing creature was seen on the edge of his property. This entity appeared in his backyard near the treeline.
He went on to say that this thing had small black eyes, that it's around 8' feet tall. Each time he has seen this thing, it would stand there watching his house and then would vanish into thin air.
It happened to him about two months ago and his grandson had only seen him several times ever since then. The grandson admitted he has no experience with anything paranormal related.
This is the very reason why he posted this on Reddit, to ask if anyone else might know what this thing is or what it wanted. He is clearly upset and it has bothered the grandson ever since.
Nobody ever wants to see their grandparents in any kind of trouble. He explained again, just how easy going his grandfather really is. However, he is afraid now of any family or friends staying with him past sundown, due to this entity that might appear.
A firm warning was made by the grandfather who said he doesn't want anyone else to see this entity. Perhaps out of fear, that it might start affecting their lives as well. The grandson simply asked on Reddit if anyone else had advice for whatever this thing may well be and will it go away?
His grandfather said, this thing shows up between 10:00 PM and 2:00 AM at night. The longest it has ever stayed was around 10 minutes before fading away.
The very first time his grandfather witnessed this, it only stood there for a short while. However, it took his grandfather a while before he noticed it. The family has since made arrangements to fortify the home, in hopes that his grandfather will have a better piece of mind about this.
(Source: Reddit)
Four friends were scared by a Bigfoot-like creature
A strange creature resembling a Bigfoot scared the inhabitants of the Canadian province of British Columbia. This is reported by the Canadian newspaper The Star.
On the evening of December 25, 2020, four friends driving along the highway near the city of Silverton noticed a huge figure on the side of the road. According to them, she resembled a very large man or a grizzly bear standing on its hind legs. The creature quickly dropped to four legs and disappeared into the thickets. Friends stopped the car, photographed his footprints and sent the pictures to cryptozoologists looking for Bigfoot.
We found a wide variety of tracks, and some looked especially disturbing. These were the footprints of a two-legged creature leading into the forest in a straight line. I was a little scared when I saw their size. And they were definitely not bear paws, Erica Spink-D'Souza, an eyewitness said.
According to the head of Bigfoot Field Research Group and the host of the program "Finding Bigfoot" on Animal Planet, Matt Moneymaker, forgery or pranking is out of the question.
"The untouched snow surrounding the footprints proves that the footprints are not fabricated by humans," he explains. – The length of the stride exceeds the capabilities of a person trying to move through snowdrifts up to the knee. The traces of the dragging and the depth show that the jumping hare could not have left them. The linear nature of the tracks indicates that it was not a bear."
Ten days after the observation, a group of cryptozoologists from Okanagan visited the scene. They examined the tracks and concluded that a moose could have left them.
"Eyewitnesses could see a large elk looking ahead and mistake her for a humanoid figure," says Moneymaker.
At the same time, he notes that moose tracks are not enough for the final conclusion.
In 2018, it was reported that a resident of the American state of Montana went into the forest and almost died from a bullet from a Bigfoot hunter.
"If I see something that looks like Bigfoot, then I just shoot him," he explained.
Scientist finds polar bear DNA in Bigfoot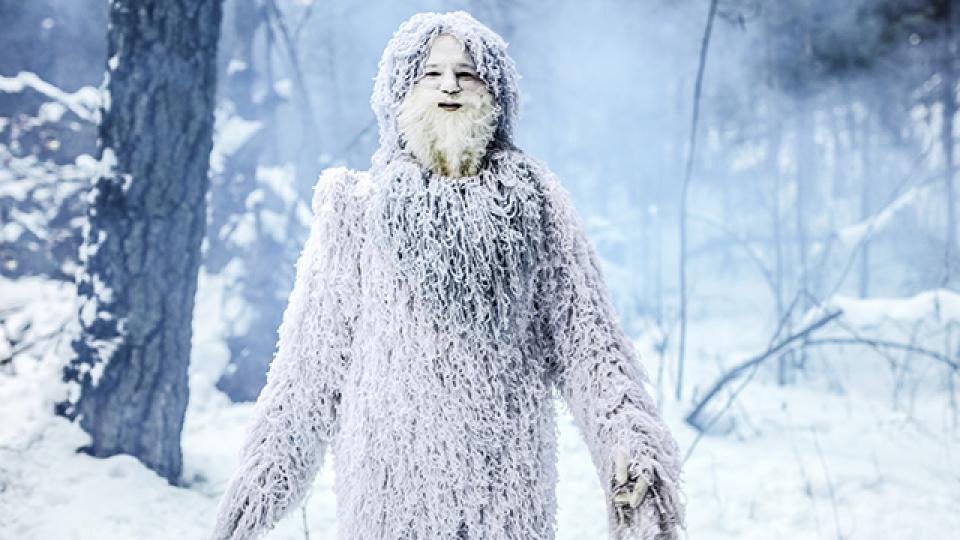 British scientists examined yeti DNA and found a strong similarity to polar bear DNA. For analysis, they took the wool of a creature that was killed by a hunter in the Himalayas 30 years ago.
Brian Sykes, a geneticist at the University of Oxford, examined the DNA of the Bigfoot Yeti and found similarities to the DNA of a polar bear, according to Daily Star.
For analysis, Sykes took the wool of a creature killed by a hunter in the Himalayas 30 years ago, from which they made a stuffed animal. The result showed a match with the DNA of an ancient polar bear that became extinct at least 40,000 years ago. The geneticist suggests that the Yeti is a hybrid of a brown bear and a polar bear that arrived in the mountain range from the Arctic north many years ago. For this reason, it behaves differently from an animal of this species.
Now the professor wants to obtain samples of Bigfoot hair from all over the world in order to subject them to the most difficult DNA tests and continue research in this direction.
In 2019, the FBI released documents revealing the results of analysis of hair and biologic tissue allegedly belonging to Bigfoot. The samples were sent in 1976 by yeti hunter Peter Byrne. Research results showed that they belonged to a deer.
Bigfoot is a large humanoid creature from modern folklore, which is believed to live in forest or mountain areas that are inaccessible to humans. It is believed that it is an ancient hominid that has survived to our time, but scientists are skeptical about the likelihood of its existence. In particular, all cases of its observation or possible traces are explained by hoax or mistaken recognition of animal tracks.
When was the last time a Bigfoot was seen?
In 2020, the appearance of Bigfoot was noted in Australia, the relic forests of Canada, in the west of the USA, in the north of Scandinavia.
In the spurs of the Himalayas, wild hairy people of small stature were seen, resembling a Flores man (fossil dwarf species of people. Also known as the "hobbit" by analogy with the creatures invented by J. Tolkien. – Ed.).
In October, locals informed that in the jungle of Africa, in the Congo region, there is an upright creature similar to a Yeti.
Traces of Bigfoot, his refuge are regularly found in Komi. Yeti visits have recently been reported from eyewitnesses from the Karelian Isthmus and the border zone near Vyborg, where there are dungeons and a huge bunker near an abandoned military airfield.
Strange photo was taken by tourists near Loch Ness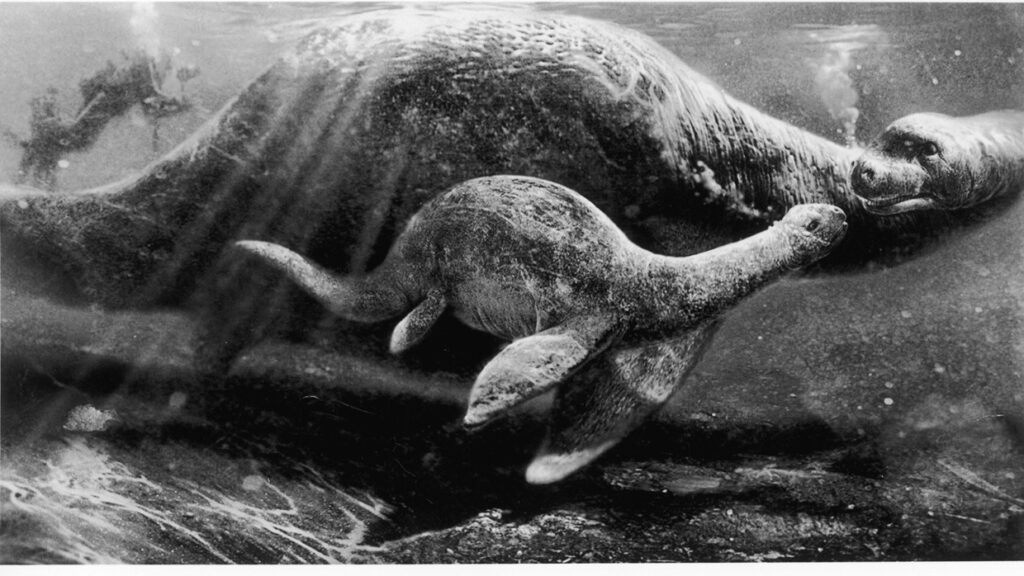 Inverness, December 23. A new photograph of a mysterious creature "the size of a very large seal" in Loch Ness has been announced as another official sighting of the Loch Ness monster.
Tourist Karen Scott, returning from Aberdeen, noticed a strange creature in the Scottish Loch Ness. The woman managed to capture her observation in the photo. At first, Scott took what he saw for a big bird, she admitted to reporters. According to the traveler, while she took out the camera, the mysterious creature managed to submerge itself under the water.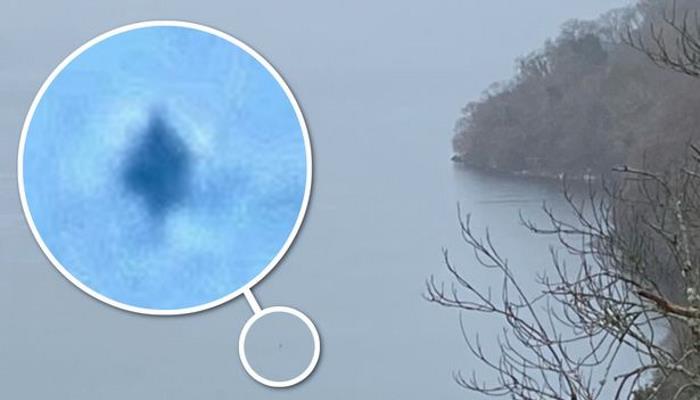 "By the time I turned on the camera on my phone, it was slowly submerged under the water and then reappeared at a short distance," she shared.
Scott and her friend compared the creature they saw to a large seal, but workers at the lake have denied this assumption. According to experts, seals rarely get that far into Loch Ness.
The tourist flow to these places in 2020 was much lower than in previous years due to the coronavirus pandemic, experts studying Nessie noted. Despite this circumstance, during this year, travelers recorded a large amount of evidence of the existence of the Loch Ness monster, scientists were surprised.