Government Secrecy Exposed: Examples That Show It Goes Far Beyond Snowden, Wikileaks & Area 51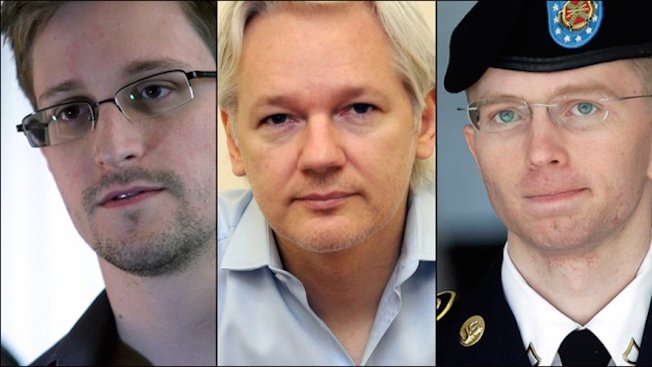 The world of secrecy is truly out of control. Most people don't think about the fact that millions of pages of documents every year are classified and kept from public viewing, and that's just in the United States alone. If a historian wanted to study the history of their country, how could they properly do it when a majority of their history remains 'classified?' It was only only three years ago (2013) when the Central Intelligence Agency finally admitted to the existence of Area 51. Although it didn't 'officially' exist before the CIA made this admission, it was pretty clear that something secretive was going on in the Nevada desert. That secretive something would be the testing of secret aircraft and technology that the public has absolutely no idea about. Take for example the U.S. air strike against Libya in 1996. An f-111 jet was used, which had been operational since 1983, but its existence was still kept secret for a number of years after.
The efforts of Edward Snowden, Julian Assange, Bradley Manning and all of the other whistleblowers that you never hear about, are heroic, and no doubt important, but it's interesting to ponder jus how far down the rabbit hole government secrecy goes. It's in our nature to be curious, especially when it's a known fact that there are things being concealed from us.
The United States has a history of government agencies existing in secret. The National Security Agency (NSA) was founded in 1952 but its existence was hidden until the mid 1960's. Even more secretive is the National Reconnaissance Office, which was founded in 1960 but remained completely concealed for 30 years.
The real menace of our Republic is the invisible government, which like a giant octopus sprawls its slimy legs over our cities, states and nation … The little coterie of powerful international bankers virtually run the United States government for their own selfish purposes. They practically control both parties … [and] control the majority of the newspapers and magazines in this country. They use the columns of these papers to club into submission or drive out of office public officials who refuse to do the bidding of the powerful corrupt cliques which compose the invisible government. It operates under cover of a self-created screen [and] seizes our executive officers, legislative bodies, schools, courts, newspapers and every agency created for the public protection.  – John F. Hylan was Mayor of New York City from 1918-1925 (source)(source)
Here is a great video illustrating the pyramid of financial dominance
The point of this article is to let more people know that our world is drenched with secrecy, and recent revelations in multiple areas are sparking, for some, a shift in consciousness. New information about our world that was once not known can always change things. Imagine if we lived in a world that was completely transparent, one that developed technology from a place of peace, one that used science to push the human race into greater depths of understanding regarding the true nature of reality.
In this day and age, it's best to keep an open mind as new information is constantly surfacing challenging the belief systems of many.
There are so many reasons why transparency is important. Below are a few of many examples of government secrecy,
Examples of Government Secrecy
The U.S. Patent and Trademark office is is a great example. The office is supposed to legally protect the inventions of entrepreneurs and companies, some of whom have developed ground breaking technology. Unfortunately, that's not the case as new documents obtained via the Freedom of Information Act (FOIA) reveal how the Patent Office has been using a secret system to withhold the approval of some applications.
This 50-page document was obtained by Kilpatrick Towsend & Stockton, LLP, who commonly represent major tech companies that include Apple, Google and Twitter (to name a few). You can view that entire document HERE. (1)
The program delaying patent applications is called the Sensitive Application Warning System (SWAS). Usually, when an application is submitted for a patent approval it requires a couple of examiners who work with the Patent office to go through their process of approval. This process usually takes approximately 1 to 2 years, but  applications that are filed in SAWS must be approved from several people, and can be delayed for a number of years.
"There is no official channel to notify an applicant once their patent is placed in the system, and the Patent Office has denied requests to divulge what applications are on the SAWS list." (source)
The documents also indicate areas of technology that might have a patent application placed in the SAWS program – these include smartphones, internet-enabling systems and more. This information is set to be published in an online journal called "Law360" to inform the public. Tech Columnist Alyssa Bereznak at Yahoo News states that most companies are fully aware of this.
I first came across this recent information in her article, which you can view here, but I felt compelled to add more information.
As you will see below, there is more information that has surfaced prior to these documents that suggest this type of "invention secrecy" goes far beyond these technologies.
One great example (out of many) of delayed patent applications comes from Dr. Gerald F. Ross. He filed a patent application for a new invention he had devised to defeat the jamming of electromagnetic transmissions at specified frequencies. It was not until June 17, 2014 (almost 37 years later) that this patent was granted. (2)
s great as it is to see new information pertaining to invention secrecy come to light, it's also important to note (as reported by the Federation of American Scientists; see annotated bibliography) that there were over 5000 inventions that were under secrecy orders at the end of Fiscal Year 2014, which marked the highest number of  secrecy orders in effect since 1994.(3)
This is all thanks to an act many people are unaware of. It's called the "Invention Secrecy Act" and it was written up in 1951. Under this act, patent applications on new inventions can be subject to secrecy orders. These orders can restrict their publication if government agencies believe that their disclosure would be harmful to national security.(4)(5)
As mentioned earlier, "national security" has become an excuse and justification for the classification of a large amount of information on a variety of topics that the public is deliberately kept in the dark about. Apparently, many of these projects and inventions go far above and beyond presidential knowledge.
"It is ironic that the U.S. should be fighting monstrously expensive wars allegedly to bring democracy to those countries, when it itself can no longer claim to be called a democracy when trillions, and I mean thousands of billions of dollars, have been spent on projects which both congress and the commander in chief know nothing about."  (source) – Paul Hellyer, Former Canadian Defense Minister.
So what type of technology is under restriction under the Invention Secrecy Act? We don't really know, but a previous list from 1971 was obtained by researcher Michael Ravnitzky. Most of the technology listed seems to be related to various military applications. You can view that list HERE. (6)
As Steven Aftergood from the Federation of American Scientists reports:
"The 1971 list indicates that patents for solar photovoltaic generators were subject to review and possible restriction if the photovoltaics were more than 20% efficient. Energy conversion systems were likewise subject to review and possible restriction if they offered conversion efficiencies in "excess of 70-80%." (source)
"There exists a shadowy government with its own Air Force, its own Navy, its own fundraising mechanism, and the ability to pursue its own ideas of the national interest, free from all checks and balances, and free from the law itself." – Senator Daniel K. Inouye, the highest ranking Asian-American politician in United States history (source)
Black budget programs  consist of Special Access Programs (SAPs). From these we have unacknowledged and waived SAPs. These programs do not exist publicly, but they do indeed exist. They are better known as 'deep black programs.' A 1997 US Senate report described them as "so sensitive that they are exempt from standard reporting requirements to the Congress." (source)
The Washington Post revealed that the "black-budget" documents report  a staggering 52.6 billion dollars that was set aside for operations in the fiscal year 2013. Although it's great to have this type of documentation in the public domain proving the existence of  these black budget programs, the numbers seem to be off according to some statements made by some very prominent people who have been involved in the defense sector for years. There is a lot of evidence to suggest that these programs are not using billions of dollars, but trillions of dollars that are unaccounted for. Here is a statement given by Canada's former Minister of National Defence, Paul Hellyer in 2008:
It is ironic that the U.S. would begin a devastating war, allegedly in search of weapons of mass destruction when the most worrisome developments in this field are occurring in your own backyard.  It is ironic that the U.S. should be fighting monstrously expensive wars  allegedly to bring democracy to those countries, when it itself can no longer claim to be called a democracy when trillions, and I mean thousands of billions of dollars have been spent on projects which both congress and the commander in chief no nothing about(2)
We are talking about large amounts of unaccounted-for money going into programs we know nothing about. There have been several congressional inquiries that have noted billions, and even trillions of dollars that have gone missing from the federal reserve system. On July 16, 2001, in front of the house appropriations committee, Secretary of Defense Donald Rumsfeld stated:
The financial systems of the department of defence are so snarled up that we can't account for some $2.6 trillion in transactions that exist, if that's believable (3)
We don't really hear about black budget programs, or about people who have actually looked into them.  However, the topic was discussed in 2010 by Washington Post journalists Dana Priest and William Arkin. Their investigation lasted approximately two years and concluded that America's classified world has:
Become so large, so unwieldy and so secretive that no one knows how much money it costs, how many people it employes, how many programs exist within it or exactly how many agencies do the same work (4)
Another person was aviation journalist Bill Sweetman. Within the Pentagon, he estimated that approximately 150 special access programs existed that weren't even acknowledged. These programs are not known about by the highest members of government and the highest ranking officials in the military. He determined that most of these programs were dominated by private contractors (Lockheed Martin, Boeing, etc.) and that he had no idea as to how these programs were funded(5)(8).
The amount that the US sets aside for sensitive operations each year is not allowed to be published for eyes outside of the intelligence community. We are in an age where the US is having a difficult time keeping sensitive information under wraps, and although there is an abundance of blatant information for the world to wake up to, that which is still kept under tight wraps has also become more transparent. Many phenomena previously labelled as merely a "conspiracy theory" are now surfacing as true and verifiable day after day.
The Corporate Connection To Government
"Because there's absolutely no question. There are people in government, who truly agree when I talk with them, they agree that this mine shouldn't go ahead, or that damn shouldn't be built, or Monsanto shouldn't be allowed to test its seeds here. It's corruption really, the might of money, the corporations that hold governments in their hands, because of lobbying power and so forth, it's really frightening." – Jane Goodall
Because of this influence that corporations have over governments, a lot of information is swept under the rug. This happens in all industries, from energy to health, all the way to finance and education.  I've written a lot about medical fraud, and it's a great way to show how corporate influence dominates our world, and manipulates/distorts important information.
The latest example comes from an independent review found that the commonly prescribed antidepressant drug Paxil (paroxetine), is not safe for teenagers, despite the fact that a large amount of literature already previously suggested this. The 2001 drug trial that took place, funded by GlaxoSmithKline, found that these drugs were completely safe, and used that 'science' to market Paxil as safe for teenagers.
"It is simply no longer possible to believe much of the clinical research that is published, or to rely on the judgment of trusted physicians or authoritative medical guidelines. I take no pleasure in this conclusion, which I reached slowly and reluctantly over my two decades as an editor of the New England Journal of Medicine"    Dr. Marcia Angell, a physician and longtime Editor in Chief of the New England Medical Journal (source)
To view the most widely accessed article in the history of the Public Library of Science (PLoS), click here: Why Most Published Research Findings Are False.  It was a study published more than a decade ago bringing more awareness to this topic.
"The case against science is straightforward: much of the scientific literature, perhaps half, may simply be untrue. Afflicted by studies with small sample sizes, tiny effects, invalid exploratory analyses, and flagrant conflicts of interest, together with an obsession for pursuing fashionable trends of dubious importance, science has taken a turn towards darkness." Dr. Richard Horton, the current editor-in-chief of the Lancet (source)

"The medical profession is being bought by the pharmaceutical industry, not only in terms of the practice of medicine, but also in terms of teaching and research. The academic institutions of this country are allowing themselves to be the paid agents of the pharmaceutical industry. I think it's disgraceful."  – (source)(source) Arnold Seymour Relman (1923-2014), Harvard Professor of Medicine and Former Editor-in-Chief of the New England Medical Journal
Another example comes fromA merican psychologist Lisa Cosgrove, who investigated Financial Ties between the Diagnostic and Statistical Manuel of Mental Disorders (DSM) panel members and the pharmaceutical industry. They found that, of the 170 DSM panel members 95 (56%) had one or more financial associations with companies in the pharmaceutical industry. One hundred percent of the members of the panels on 'mood disorders' and 'schizophrenia and other psychotic disorders' had financial ties to drug companies. The connections are especially strong in those diagnostic areas where drugs are the first line of treatment for mental disorders. In the next edition of the manual, it's the same thing. (source)(source)
The list here is a long one, and I just wanted to provide a brief example, and a place to start if you are further interested in continuing your research.
What's Going On In Space?
"This thing has gotten so highly-classified… it is just impossible to get anything on it. I have no idea who controls the flow of need-to-know because, frankly, I was told in such an emphatic way that it was none of my business that I've never tried to make it to be my business since. I have been interested in this subject for a long time and I do know that whatever the Air Force has on the subject is going to remain highly classified." – Senator Barry Goldwater, Chairman of the Senate Intelligence Committee (source)
Space news has been at an all time high lately, especially with the recent discovery of water on Mars.
Also in the news recently, the Russian government has called for an international investigation into the United States moon landings. They are concerned about the disappearance of film footage from the original moon landing, as well as the missing 400 kilograms of lunar rock that was taken from multiple missions. You can read more about that here.
Perhaps one of the strangest things is the recent disclosure of UFO files by multiple countries around the world. These files indicate that governments have spent a great deal of resources investigating this very serious/real phenomenon.
For example, here is an article that sources various documents detailing what happens when a UFO is tracked on radar.
Here is a document (1 of thousands of pages) from the FBI illustrating what type of documents were typed up, and the 'important' people they were sent to. It provides details of extraterrestrial bodies and craft on pages 21 & 22. You can read more about that document here.
Here is an NSA document pertaining to UFOs, and here is another.
"I'm skeptical about many things, including the notion that government always knows best, and that the people can't be trusted with the truth. The time to pull the curtain back on this subject is long overdue. We have statements from the most credible sources – those in a position to know – about a fascinating phenomenon, the nature of which is yet to be determined." – John Podesta, Councillor to Barack Obama, former Chief of Staff at the White House under the Clinton administration, and current head of Hilary Clinton's presidential campaign (taken from Leslie Kean's 2010 New York Timesbestseller, UFOs: Generals, Pilots, And Government Officials Go On The Record, in which Podesta wrote the forward)
Here is a video of him at the National Press Club speaking about the issue.
Here is the latest batch of files released by the UK government.
Keep in mind that these files, in my opinion and according to my research, are not even the tip of the iceberg when it comes to government secrecy about UFOs and extraterrestrial life. Who knows what information remains hidden from the public, or why it is so?
All of these now-public documents and statements, like the one below, have people turning their heads.
To view some more statements like the one below, you can browse through THIS heavily sourced article.
"There is a serious possibility that we are being visited and have been visited for many years by people from outer space, from other civilizations. That it behooves us, in case some of these people in the future or now should turn hostile, to find out who they are, where they come from, and what they want. This should be the subject of rigorous scientific investigation and not the subject of 'rubishing' by tabloid newspapers." (source) – Lord Admiral Hill-Norton, Former Chief of Defence Staff, 5 Star Admiral of the Royal Navy, Chairman of the NATO Military Committee
"Decades ago, visitors from other plants warned us about where we were headed and offered to help.  But instead, we, or at least some of us, interpreted their visits as a threat, and decided to shoot first and ask questions after." – Paul Hellyer, Former Canadian Defense Minister (source)
"Intelligent beings from other star systems have been and are visiting our planet Earth. They are variously referred to as Visitors, Others, Star People, Et's, etc…They are visiting Earth now; this is not a matter of conjecture or wistful thinking. – Theodor C. Loder III, Phd, Professor Emeritus of Earth Sciences, University of New Hampshire (source)
Excerpt from the book "A.D. After Disclosure" written by Richard Dolan and Bryce Zabel
Richard Dolan's Thoughts on the "Breakaway Civilization"
By now, the classified world has moved far beyond the reach of the public world, and far beyond in its power and capabilities. Consider the story of a former NSA scientist who spoke with the authors. According to this individual, the NSA was operating computers during the mid-1960s with a processing clock-speed of roughly 650 megahertz(MHZ). To put that in perspective, it took 35 years for personal computers in the consumer market to reach that speed. Indeed, in 1965 there were no personal computers at all. Immediately, the near-fatal Apollo 13 mission in 1971 comes to mind, with its reliance on slide-rulers by mission specialist to guide the damaged NASA spacecraft back to Earth. When presented with this image, the NSA scientist shrugged and stated that secret computational capabilities were too important to share with NASA. So in, in computing, the National Security Agency was an amazing 35 years ahead of the rest of the world. This leads one to wonder what its computational powers are today.
Another example was the U.S. air strike against Libya in 1986. The raid employed f-111 fighter aircraft. Left out of the mission, however, was the F-117A Nighthawk, better known as the stealth fighter. It had been operational since 1983, but was still classified in 1986. In a form of logic both perverse and rational, the F-117A was so radically advanced that keeping it secret was more important than using it for this military mission.
Given the mixture of a treasure chest of government money, and private connections, the likelihood exists that six decades later there is a clandestine group that possesses:
Technology that is vastly superior to that of the "mainstream" world.
The ability to explore areas of our world and surroundings presently unavailable to the rest of us.
Scientific and cosmological understandings that give them greater insights into the nature of our world
A significant "built off the grid" infrastructure, partially underground, that affords them a high degree of secrecy and independence of action
This might well qualify them as a separate civilization – one that has broken away from our own, in effect, a breakaway civilization. Still interacting with our own, its members probably move back and forth between the official reality of what we are supposed to believe, and the other reality which encompasses new truths and challenges.
Havana Syndrome again? CIA officers are mowed down by a mysterious disease
A CIA officer in Moscow experienced symptoms of the so-called "Havana syndrome" in 2017. This became known to The New York Times with reference to sources in diplomatic circles.
CIA officer Mark Polimepulos, who helped lead covert operations in Russia and Europe, complained about the manifestation of mysterious symptoms. According to the newspaper, in December 2017, he felt severe dizziness, which later developed into a prolonged migraine, forcing him to retire. At that time, Polymerpoulos was 48 years old.
It is noted that such a case was not the only one. Similar symptoms were experienced by the staff of the American ambassadors in Cuba and China in 2016-2018. However, the exact number of cases and the place where this happened is not named. It is alleged that the US diplomats have tried to influence in a similar way around the world.
At the same time, the US State Department was unable to establish an unambiguous reason that caused the "Havana syndrome." Among other things, it was assumed that the diplomats may have been exposed to an unidentified sound effect.
In 2017, it was reported that, beginning in late 2016, American diplomatic officials and their relatives in Cuba began to complain of symptoms such as hearing loss, nausea, headaches and balance disorder. 
The Associated Press received audio footage of the attack and described the harassing sounds as "the high-pitched sound of crickets combined with fingernails scratching on a board." Then the American government suggested that Russia or China could be the culprit.
Many victims are still undergoing rehabilitation. Specialists from the University of Pennsylvania performed magnetic resonance imaging and revealed visible changes in the structure of the brain in the diplomatic missions.
Differences were found in 23 men and 17 women who complained of health problems while on diplomatic duties in Havana. Scientists have yet to figure out what causes the unusual symptoms.
How Russia and the United States nearly started a nuclear war in 1995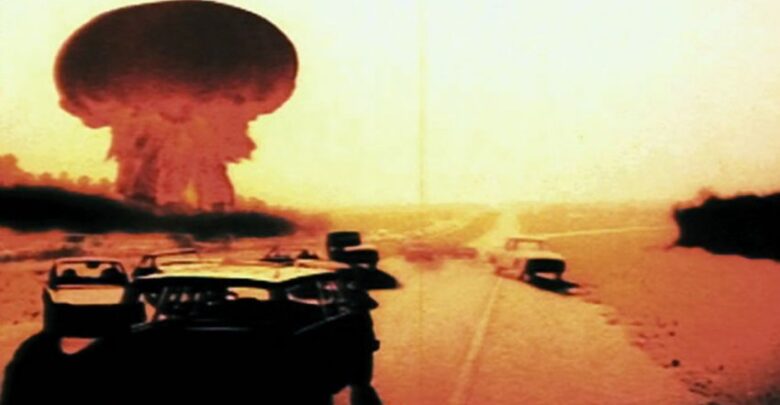 The Norwegian meteorological rocket incident remains the only time in history that the Russian president has activated his nuclear briefcase.
On January 25, 1995, Doomsday could have come in the world: the Russian Federation was preparing to launch a nuclear strike on the United States. How did it come about that the states that left the confrontation of the Cold War in the past and had just normalized relations with each other found themselves on the verge of mutual destruction?
The beginning of the war?
The cause of the crisis was an ordinary Norwegian meteorological rocket. Its launch from the small island of Anneia at 7 am local time (10 am Moscow time) towards Spitsbergen caused a stir in Russia.
Black Brant XII. Legion Media / ZUMA Press
Equipped with scientific equipment to study the aurora borealis, the Black Brant XII was similar in size to the nuclear-powered American Trident D-5 ballistic missile, intended for launch from submarines. In addition, it flew along a trajectory along which, as the Russian Defense Ministry believed, American missiles would fly in the event of a nuclear war.
In December 1994, Norway informed 28 states, including Russia, about the planned launch, but did not give a specific date, limiting itself to specifying the period: from January 15 to February 10 of the next year. Due to bureaucratic delays, this information did not reach the Russian Missile Warning System, which sounded the alarm.
Decisive minutes
An emergency meeting with the country's top political and military leadership was convened in the Kremlin. Defense Minister Pavel Grachev, Chief of the General Staff Mikhail Kolesnikov and President of the Russian Federation (as Supreme Commander-in-Chief) Boris Yeltsin had three strategic missile forces control terminals activated – the so-called nuclear suitcases.
Vladimir Sayapin / TASS
The military believed the lone missile could have been fired to create an electromagnetic pulse that knocked out Russian radars and communications systems. Following it, a massive blow could be expected.
For several tense minutes, as leaders watched it flight, it was decided whether Russia would launch a nuclear strike against the United States.
"Little is known today about what Yeltsin said at the time, given that it could have been some of the most dangerous moments in the entire history of the nuclear era," The Washington Post journalist, David Hoffman wrote three years after the incident : "They make it clear that the Cold War nuclear readiness system continues to operate, and how catastrophic its consequences could be, despite the fact that the feud between the great powers is already over."
The situation was discharged only when it became clear that the rocket had gone towards Spitsbergen (not far from which it fell into the ocean). The nuclear cases have been deactivated.
Russian President Boris Yeltsin (center) and Russian Defense Minister Pavel Grachev (right). Igor Mikhalev / Sputnik
The incident with bringing Russia's Strategic Nuclear Forces to combat readiness, soon became the property of the world community. When, four years later, the Norwegians were about to repeat their launch of Black Brant XII and reported this to the Russian Foreign Ministry, the US additionally warned all key Russian military departments about it through their channels. As a result, this time there were no unpleasant surprises.
Source: rbth.com
Germany conducted exercises in case of nuclear war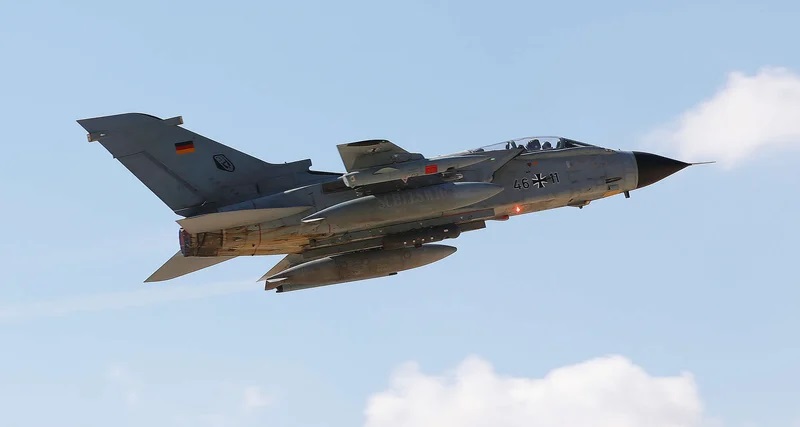 The Bundeswehr with partners in the North Atlantic Alliance ( NATO) trained in operations in a nuclear war.
The German army, together with Italian, Belgian and Dutch colleagues, conducted exercises in the event of a conflict with the use of nuclear weapons.
The location of the exercise "Steadfest Noon" was chosen airbase "Nörfenich", where the tactical squadron of the Luftwaffe 31 "Boelcke" is located. Together with the Luftwaffe of the Bundeswehr, the air forces of other NATO countries, in particular, Italy, the Netherlands and Belgium, took part in the exercises.
According to a report by Bild, the exercise scenario involved training procedures for safely removing nuclear weapons from storage, delivering ammunition and installing them on aircraft. The training flights took place without nuclear weapons, and in parallel with the aviation exercises at the Büchel airbase, where the tactical squadron of the Luftwaffe 51 Immelman is located, the Resilient Guard air defense systems were trained to protect the airfield from air attacks.
The training sites for the Luftwaffe of the Bundeswehr were not chosen by chance, since the Nörfenich airbase is a reserve storage site for the B61, a hydrogen bomb that forms the basis of nuclear weapons of the US strategic nuclear forces. 
Some of this ammunition is stationed at NATO bases in Europe. The exact number of hydrogen bombs that are stored at European sites and which ones are not reported. In Europe, the B61 is carried by Panavia Tornado fighter-bombers (pictured) and General Dynamics F-16 Fighting Falcon fighters.
Recall that the B61 thermonuclear bomb is the main weapon of the US strategic nuclear forces, although it entered service in 1968. Since 2012, a new guided version of the B61-12 has been under development, which will replace all B61 and B83 bombs that have been in service since 1983. It can be used both on strategic bombers and tactical aircraft. About two billion dollars were spent on the development of the 12th modification of the aerial bomb.