Government Secrecy Exposed: Examples That Show It Goes Far Beyond Snowden, Wikileaks & Area 51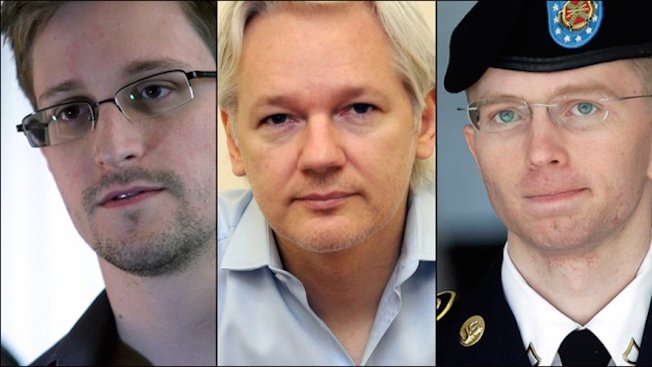 The world of secrecy is truly out of control. Most people don't think about the fact that millions of pages of documents every year are classified and kept from public viewing, and that's just in the United States alone. If a historian wanted to study the history of their country, how could they properly do it when a majority of their history remains 'classified?' It was only only three years ago (2013) when the Central Intelligence Agency finally admitted to the existence of Area 51. Although it didn't 'officially' exist before the CIA made this admission, it was pretty clear that something secretive was going on in the Nevada desert. That secretive something would be the testing of secret aircraft and technology that the public has absolutely no idea about. Take for example the U.S. air strike against Libya in 1996. An f-111 jet was used, which had been operational since 1983, but its existence was still kept secret for a number of years after.
The efforts of Edward Snowden, Julian Assange, Bradley Manning and all of the other whistleblowers that you never hear about, are heroic, and no doubt important, but it's interesting to ponder jus how far down the rabbit hole government secrecy goes. It's in our nature to be curious, especially when it's a known fact that there are things being concealed from us.
The United States has a history of government agencies existing in secret. The National Security Agency (NSA) was founded in 1952 but its existence was hidden until the mid 1960's. Even more secretive is the National Reconnaissance Office, which was founded in 1960 but remained completely concealed for 30 years.
The real menace of our Republic is the invisible government, which like a giant octopus sprawls its slimy legs over our cities, states and nation … The little coterie of powerful international bankers virtually run the United States government for their own selfish purposes. They practically control both parties … [and] control the majority of the newspapers and magazines in this country. They use the columns of these papers to club into submission or drive out of office public officials who refuse to do the bidding of the powerful corrupt cliques which compose the invisible government. It operates under cover of a self-created screen [and] seizes our executive officers, legislative bodies, schools, courts, newspapers and every agency created for the public protection.  – John F. Hylan was Mayor of New York City from 1918-1925 (source)(source)
Here is a great video illustrating the pyramid of financial dominance
The point of this article is to let more people know that our world is drenched with secrecy, and recent revelations in multiple areas are sparking, for some, a shift in consciousness. New information about our world that was once not known can always change things. Imagine if we lived in a world that was completely transparent, one that developed technology from a place of peace, one that used science to push the human race into greater depths of understanding regarding the true nature of reality.
In this day and age, it's best to keep an open mind as new information is constantly surfacing challenging the belief systems of many.
There are so many reasons why transparency is important. Below are a few of many examples of government secrecy,
Examples of Government Secrecy
The U.S. Patent and Trademark office is is a great example. The office is supposed to legally protect the inventions of entrepreneurs and companies, some of whom have developed ground breaking technology. Unfortunately, that's not the case as new documents obtained via the Freedom of Information Act (FOIA) reveal how the Patent Office has been using a secret system to withhold the approval of some applications.
This 50-page document was obtained by Kilpatrick Towsend & Stockton, LLP, who commonly represent major tech companies that include Apple, Google and Twitter (to name a few). You can view that entire document HERE. (1)
The program delaying patent applications is called the Sensitive Application Warning System (SWAS). Usually, when an application is submitted for a patent approval it requires a couple of examiners who work with the Patent office to go through their process of approval. This process usually takes approximately 1 to 2 years, but  applications that are filed in SAWS must be approved from several people, and can be delayed for a number of years.
"There is no official channel to notify an applicant once their patent is placed in the system, and the Patent Office has denied requests to divulge what applications are on the SAWS list." (source)
The documents also indicate areas of technology that might have a patent application placed in the SAWS program – these include smartphones, internet-enabling systems and more. This information is set to be published in an online journal called "Law360" to inform the public. Tech Columnist Alyssa Bereznak at Yahoo News states that most companies are fully aware of this.
I first came across this recent information in her article, which you can view here, but I felt compelled to add more information.
As you will see below, there is more information that has surfaced prior to these documents that suggest this type of "invention secrecy" goes far beyond these technologies.
One great example (out of many) of delayed patent applications comes from Dr. Gerald F. Ross. He filed a patent application for a new invention he had devised to defeat the jamming of electromagnetic transmissions at specified frequencies. It was not until June 17, 2014 (almost 37 years later) that this patent was granted. (2)
s great as it is to see new information pertaining to invention secrecy come to light, it's also important to note (as reported by the Federation of American Scientists; see annotated bibliography) that there were over 5000 inventions that were under secrecy orders at the end of Fiscal Year 2014, which marked the highest number of  secrecy orders in effect since 1994.(3)
This is all thanks to an act many people are unaware of. It's called the "Invention Secrecy Act" and it was written up in 1951. Under this act, patent applications on new inventions can be subject to secrecy orders. These orders can restrict their publication if government agencies believe that their disclosure would be harmful to national security.(4)(5)
As mentioned earlier, "national security" has become an excuse and justification for the classification of a large amount of information on a variety of topics that the public is deliberately kept in the dark about. Apparently, many of these projects and inventions go far above and beyond presidential knowledge.
"It is ironic that the U.S. should be fighting monstrously expensive wars allegedly to bring democracy to those countries, when it itself can no longer claim to be called a democracy when trillions, and I mean thousands of billions of dollars, have been spent on projects which both congress and the commander in chief know nothing about."  (source) – Paul Hellyer, Former Canadian Defense Minister.
So what type of technology is under restriction under the Invention Secrecy Act? We don't really know, but a previous list from 1971 was obtained by researcher Michael Ravnitzky. Most of the technology listed seems to be related to various military applications. You can view that list HERE. (6)
As Steven Aftergood from the Federation of American Scientists reports:
"The 1971 list indicates that patents for solar photovoltaic generators were subject to review and possible restriction if the photovoltaics were more than 20% efficient. Energy conversion systems were likewise subject to review and possible restriction if they offered conversion efficiencies in "excess of 70-80%." (source)
"There exists a shadowy government with its own Air Force, its own Navy, its own fundraising mechanism, and the ability to pursue its own ideas of the national interest, free from all checks and balances, and free from the law itself." – Senator Daniel K. Inouye, the highest ranking Asian-American politician in United States history (source)
Black budget programs  consist of Special Access Programs (SAPs). From these we have unacknowledged and waived SAPs. These programs do not exist publicly, but they do indeed exist. They are better known as 'deep black programs.' A 1997 US Senate report described them as "so sensitive that they are exempt from standard reporting requirements to the Congress." (source)
The Washington Post revealed that the "black-budget" documents report  a staggering 52.6 billion dollars that was set aside for operations in the fiscal year 2013. Although it's great to have this type of documentation in the public domain proving the existence of  these black budget programs, the numbers seem to be off according to some statements made by some very prominent people who have been involved in the defense sector for years. There is a lot of evidence to suggest that these programs are not using billions of dollars, but trillions of dollars that are unaccounted for. Here is a statement given by Canada's former Minister of National Defence, Paul Hellyer in 2008:
It is ironic that the U.S. would begin a devastating war, allegedly in search of weapons of mass destruction when the most worrisome developments in this field are occurring in your own backyard.  It is ironic that the U.S. should be fighting monstrously expensive wars  allegedly to bring democracy to those countries, when it itself can no longer claim to be called a democracy when trillions, and I mean thousands of billions of dollars have been spent on projects which both congress and the commander in chief no nothing about(2)
We are talking about large amounts of unaccounted-for money going into programs we know nothing about. There have been several congressional inquiries that have noted billions, and even trillions of dollars that have gone missing from the federal reserve system. On July 16, 2001, in front of the house appropriations committee, Secretary of Defense Donald Rumsfeld stated:
The financial systems of the department of defence are so snarled up that we can't account for some $2.6 trillion in transactions that exist, if that's believable (3)
We don't really hear about black budget programs, or about people who have actually looked into them.  However, the topic was discussed in 2010 by Washington Post journalists Dana Priest and William Arkin. Their investigation lasted approximately two years and concluded that America's classified world has:
Become so large, so unwieldy and so secretive that no one knows how much money it costs, how many people it employes, how many programs exist within it or exactly how many agencies do the same work (4)
Another person was aviation journalist Bill Sweetman. Within the Pentagon, he estimated that approximately 150 special access programs existed that weren't even acknowledged. These programs are not known about by the highest members of government and the highest ranking officials in the military. He determined that most of these programs were dominated by private contractors (Lockheed Martin, Boeing, etc.) and that he had no idea as to how these programs were funded(5)(8).
The amount that the US sets aside for sensitive operations each year is not allowed to be published for eyes outside of the intelligence community. We are in an age where the US is having a difficult time keeping sensitive information under wraps, and although there is an abundance of blatant information for the world to wake up to, that which is still kept under tight wraps has also become more transparent. Many phenomena previously labelled as merely a "conspiracy theory" are now surfacing as true and verifiable day after day.
The Corporate Connection To Government
"Because there's absolutely no question. There are people in government, who truly agree when I talk with them, they agree that this mine shouldn't go ahead, or that damn shouldn't be built, or Monsanto shouldn't be allowed to test its seeds here. It's corruption really, the might of money, the corporations that hold governments in their hands, because of lobbying power and so forth, it's really frightening." – Jane Goodall
Because of this influence that corporations have over governments, a lot of information is swept under the rug. This happens in all industries, from energy to health, all the way to finance and education.  I've written a lot about medical fraud, and it's a great way to show how corporate influence dominates our world, and manipulates/distorts important information.
The latest example comes from an independent review found that the commonly prescribed antidepressant drug Paxil (paroxetine), is not safe for teenagers, despite the fact that a large amount of literature already previously suggested this. The 2001 drug trial that took place, funded by GlaxoSmithKline, found that these drugs were completely safe, and used that 'science' to market Paxil as safe for teenagers.
"It is simply no longer possible to believe much of the clinical research that is published, or to rely on the judgment of trusted physicians or authoritative medical guidelines. I take no pleasure in this conclusion, which I reached slowly and reluctantly over my two decades as an editor of the New England Journal of Medicine"    Dr. Marcia Angell, a physician and longtime Editor in Chief of the New England Medical Journal (source)
To view the most widely accessed article in the history of the Public Library of Science (PLoS), click here: Why Most Published Research Findings Are False.  It was a study published more than a decade ago bringing more awareness to this topic.
"The case against science is straightforward: much of the scientific literature, perhaps half, may simply be untrue. Afflicted by studies with small sample sizes, tiny effects, invalid exploratory analyses, and flagrant conflicts of interest, together with an obsession for pursuing fashionable trends of dubious importance, science has taken a turn towards darkness." Dr. Richard Horton, the current editor-in-chief of the Lancet (source)

"The medical profession is being bought by the pharmaceutical industry, not only in terms of the practice of medicine, but also in terms of teaching and research. The academic institutions of this country are allowing themselves to be the paid agents of the pharmaceutical industry. I think it's disgraceful."  – (source)(source) Arnold Seymour Relman (1923-2014), Harvard Professor of Medicine and Former Editor-in-Chief of the New England Medical Journal
Another example comes fromA merican psychologist Lisa Cosgrove, who investigated Financial Ties between the Diagnostic and Statistical Manuel of Mental Disorders (DSM) panel members and the pharmaceutical industry. They found that, of the 170 DSM panel members 95 (56%) had one or more financial associations with companies in the pharmaceutical industry. One hundred percent of the members of the panels on 'mood disorders' and 'schizophrenia and other psychotic disorders' had financial ties to drug companies. The connections are especially strong in those diagnostic areas where drugs are the first line of treatment for mental disorders. In the next edition of the manual, it's the same thing. (source)(source)
The list here is a long one, and I just wanted to provide a brief example, and a place to start if you are further interested in continuing your research.
What's Going On In Space?
"This thing has gotten so highly-classified… it is just impossible to get anything on it. I have no idea who controls the flow of need-to-know because, frankly, I was told in such an emphatic way that it was none of my business that I've never tried to make it to be my business since. I have been interested in this subject for a long time and I do know that whatever the Air Force has on the subject is going to remain highly classified." – Senator Barry Goldwater, Chairman of the Senate Intelligence Committee (source)
Space news has been at an all time high lately, especially with the recent discovery of water on Mars.
Also in the news recently, the Russian government has called for an international investigation into the United States moon landings. They are concerned about the disappearance of film footage from the original moon landing, as well as the missing 400 kilograms of lunar rock that was taken from multiple missions. You can read more about that here.
Perhaps one of the strangest things is the recent disclosure of UFO files by multiple countries around the world. These files indicate that governments have spent a great deal of resources investigating this very serious/real phenomenon.
For example, here is an article that sources various documents detailing what happens when a UFO is tracked on radar.
Here is a document (1 of thousands of pages) from the FBI illustrating what type of documents were typed up, and the 'important' people they were sent to. It provides details of extraterrestrial bodies and craft on pages 21 & 22. You can read more about that document here.
Here is an NSA document pertaining to UFOs, and here is another.
"I'm skeptical about many things, including the notion that government always knows best, and that the people can't be trusted with the truth. The time to pull the curtain back on this subject is long overdue. We have statements from the most credible sources – those in a position to know – about a fascinating phenomenon, the nature of which is yet to be determined." – John Podesta, Councillor to Barack Obama, former Chief of Staff at the White House under the Clinton administration, and current head of Hilary Clinton's presidential campaign (taken from Leslie Kean's 2010 New York Timesbestseller, UFOs: Generals, Pilots, And Government Officials Go On The Record, in which Podesta wrote the forward)
Here is a video of him at the National Press Club speaking about the issue.
Here is the latest batch of files released by the UK government.
Keep in mind that these files, in my opinion and according to my research, are not even the tip of the iceberg when it comes to government secrecy about UFOs and extraterrestrial life. Who knows what information remains hidden from the public, or why it is so?
All of these now-public documents and statements, like the one below, have people turning their heads.
To view some more statements like the one below, you can browse through THIS heavily sourced article.
"There is a serious possibility that we are being visited and have been visited for many years by people from outer space, from other civilizations. That it behooves us, in case some of these people in the future or now should turn hostile, to find out who they are, where they come from, and what they want. This should be the subject of rigorous scientific investigation and not the subject of 'rubishing' by tabloid newspapers." (source) – Lord Admiral Hill-Norton, Former Chief of Defence Staff, 5 Star Admiral of the Royal Navy, Chairman of the NATO Military Committee
"Decades ago, visitors from other plants warned us about where we were headed and offered to help.  But instead, we, or at least some of us, interpreted their visits as a threat, and decided to shoot first and ask questions after." – Paul Hellyer, Former Canadian Defense Minister (source)
"Intelligent beings from other star systems have been and are visiting our planet Earth. They are variously referred to as Visitors, Others, Star People, Et's, etc…They are visiting Earth now; this is not a matter of conjecture or wistful thinking. – Theodor C. Loder III, Phd, Professor Emeritus of Earth Sciences, University of New Hampshire (source)
Excerpt from the book "A.D. After Disclosure" written by Richard Dolan and Bryce Zabel
Richard Dolan's Thoughts on the "Breakaway Civilization"
By now, the classified world has moved far beyond the reach of the public world, and far beyond in its power and capabilities. Consider the story of a former NSA scientist who spoke with the authors. According to this individual, the NSA was operating computers during the mid-1960s with a processing clock-speed of roughly 650 megahertz(MHZ). To put that in perspective, it took 35 years for personal computers in the consumer market to reach that speed. Indeed, in 1965 there were no personal computers at all. Immediately, the near-fatal Apollo 13 mission in 1971 comes to mind, with its reliance on slide-rulers by mission specialist to guide the damaged NASA spacecraft back to Earth. When presented with this image, the NSA scientist shrugged and stated that secret computational capabilities were too important to share with NASA. So in, in computing, the National Security Agency was an amazing 35 years ahead of the rest of the world. This leads one to wonder what its computational powers are today.
Another example was the U.S. air strike against Libya in 1986. The raid employed f-111 fighter aircraft. Left out of the mission, however, was the F-117A Nighthawk, better known as the stealth fighter. It had been operational since 1983, but was still classified in 1986. In a form of logic both perverse and rational, the F-117A was so radically advanced that keeping it secret was more important than using it for this military mission.
Given the mixture of a treasure chest of government money, and private connections, the likelihood exists that six decades later there is a clandestine group that possesses:
Technology that is vastly superior to that of the "mainstream" world.
The ability to explore areas of our world and surroundings presently unavailable to the rest of us.
Scientific and cosmological understandings that give them greater insights into the nature of our world
A significant "built off the grid" infrastructure, partially underground, that affords them a high degree of secrecy and independence of action
This might well qualify them as a separate civilization – one that has broken away from our own, in effect, a breakaway civilization. Still interacting with our own, its members probably move back and forth between the official reality of what we are supposed to believe, and the other reality which encompasses new truths and challenges.
David Wilcock's Insider: "Coming change defies all imagination. We are living through history."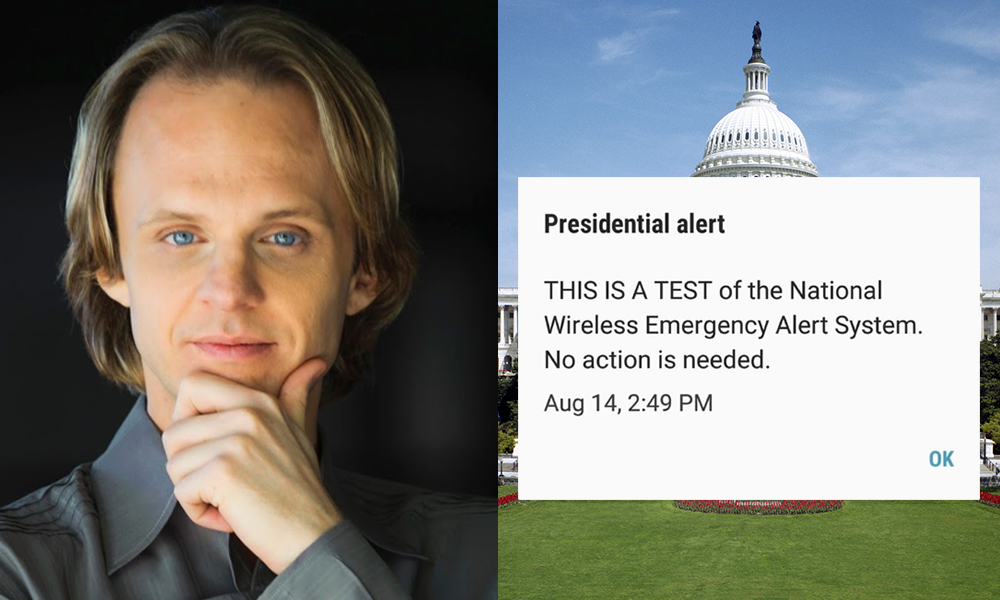 David Wilcock's latest update, published on his Divine Cosmos website Sept. 8th, is entitled 'Stunning New Briefings: Spy Satellites Down, Deep State Arrests Finally Imminent?' For my money, the lengthy and comprehensive update delivers fully on its title's promise.
by Richard Enos
The fact is, firstly, that no one can truly predict the future. People may have compelling reasons to believe something will certainly happen based on all they know, only to come to realize that unseen forces continue to have an impact on imminent events. In this update, David takes us through some of those earlier projections, and constructs a through-line in which we can understand why so many 'false starts' to this major event have occurred, and why there is reason to believe that this time, and event of unparalleled historic proportions is about to occur.
Mega-Anon Testimony
One testimony that was getting many people excited was from 'Mega Anon,' known as an anonymous Trump administration insider of the forum 4chan just before Q-Anon arrived there. This testimony includes a quote from October 6th, 2017 , which David feels gives an interesting characterization of what the impact of a major 'event' fronted by Trump could be:
The goal is that when it's all said and done, there will be no room for question, when it comes to the people.

He won't have to disclose s#!t like 9/11, OKC, Vegas, Voter Fraud, Russia hacks or collusion, elections rigging, etc. specifically.

When he's done, it will be a literal "mic drop" on the world's stage.

No one ever again will have the ability to question who's responsible for, involved in coordinating, etc. ANYTHING that has ever happened and been considered a "conspiracy theory", ever again.

When he's done, the entire world will just KNOW IT ALL. It really is THAT all-encompassing. Like Trump says, "you'll see". It just has to happen. We cannot be derailed. Ever again.
Almost a year later, we have not had a "mic drop" event. But there has been no lack of interesting things that have happened between now and then.
Data Dumps
There are indications that the revealing of sensitive information to the public has been slow and piecemeal for a reason. It is believed that releases from Wikileaks (Assange), Snowden and others are done in such a way as to allow people to awaken to the truth without creating a planet-wide trauma or panic. While there may be many in the awakening community that could handle virtually anything, we still have to account for the reaction on the part of the unawakened people in the world to the release of incontestable graphic evidence of the most heinous crimes imaginable occurring on our planet.
Our intel is also saying that new data dumps are very imminent that could be far worse than anything we have seen already, including the so-called Pizzagate documents.
The Pizzagate documents were revealing, but because much of the wording and conversations were coded, people still had plausible deniability if they weren't ready to accept the reality behind those documents. However, as David hints, we are moving forward.
Disabled Satellites
Perhaps the biggest news to come out recently is that several satellites have been disabled. Here's what David said about this:
The code names of the now-disabled satellites are Snow White, Corona and Big Bird, followed by a one or two-digit number. These covert satellites were apparently the communications backbone of the Cabal / New World Order / Illuminati / Deep State.
Drops by Q-Anon included by David in his update indicate that we have good reason to believe that disabling these satellites has literally left the Deep State unable to coordinate actions or defend itself now. Here is one of the notifications from Q about a particular satellite being disabled followed by his usual cryptic statements about the implications:
Q

 

!!mG7VJxZNCI

 

ID: bd6786

 No.2805260 

>>2805214
CORONA 16 TASK ROUTE Z8301
CORONA 16 NOW OFFLINE
Q

Q !!mG7VJxZNCI ID: bd6786 No.2805326

>>2805260
BLIND EYES IN THE SKY.
SHALL WE PLAY A GAME?
Q
If in fact this is true, we have all the more reason to believe a long-forecast action on the part of the Alliance to bring down the Deep State is imminent. What action? Mass arrests.
51,000+ Sealed Indictments And Mass Arrests
As many who have been following Q-Anon are aware, a growing number of sealed indictments have been appearing on pacer.gov, an official government web site, as of last month's end totaling over 51,000. Since in the past the average number of sealed indictments for one year is just over 1,000, this is probably the best piece of hard evidence that there certainly is a plan on the part of government forces to launch mass arrests in the near future. David explains how involved the process of getting a single sealed indictment is:
In order to grasp how significant it is to have fifty-one thousand sealed indictments on the books, some additional explanation is necessary. Each sealed indictment must be produced by a secret grand jury, convened for the occasion. This is no minor accomplishment, as we will see.

A secret grand jury is composed of twelve to twenty-three civilian jurors, who are sworn to absolute secrecy. The grand jury hears from a prosecutor who must either be a county district attorney (DA), a state attorney general (AG) or a federal US attorney. Sealed indictments can thus be generated from the county, state or federal level.

The secret grand jury hears evidence and, if convinced by the information, it files a sealed order for the pending arrest of the accused. No one can see who is named in the order until it becomes unsealed. This work can all be done on paper, so electronic surveillance won't work either.

For this same reason, I imagine these secret grand juries are being held in SCIF (Sensitive Compartmented Information Facility) rooms. These rooms are completely impenetrable to any type of surveillance, satellite-based, electronic or otherwise.
September Is National Emergency Preparedeness Month
If there wasn't enough reason to believe imminent action is planned, David notes Q's revelation of an Executive Order by Donald Trump on September 1st declaring September 'National Preparedness Month,' which calls on all Americans to prepare for potential disasters:
Q

 

!!mG7VJxZNCI

 

ID: d1b112

 No.

2833619

National Preparedness Month is a time to focus our attention on the importance of preparing our families, homes, businesses, and communities for disasters that threaten our lives, property, and homeland. During this time, we also honor the brave men and women who selflessly respond to crises and disasters, rendering aid to those in need.

These first responders, who work tirelessly to safeguard our Nation and protect our citizens, deserve our utmost gratitude and appreciation…. Tragedies are somber reminders that preparedness is a shared responsibility and that it is critical to maintain readiness.

All Americans can prepare for potential disasters by developing and practicing a family emergency response plan, assembling a disaster supply kit, signing up for alerts on mobile devices, setting aside emergency savings, and maintaining adequate insurance policies for their homes and businesses. The Federal Emergency Management Agency's Ready Campaign outlines other important steps to best prepare for a major disaster.

This month, I encourage all Americans to take the opportunity to ensure they have an emergency response plan in place and ready to be properly executed. Emergencies and disasters test the resilience and strength of families, communities, and our Nation. It is impossible to avoid every challenge and threat, but we can and must prepare for them. By doing so, we can help protect our communities and save lives.

NOW, THEREFORE, I, DONALD J. TRUMP, President of the United States of America, by virtue of the authority vested in me by the Constitution and the laws of the United States, do hereby proclaim September 2018 as National Preparedness Month. I encourage all Americans, including Federal, State, and local officials, to take action to be prepared for disaster or emergency by making and practicing their emergency response plans. Each step we take to become better prepared makes a real difference in how our families and communities will respond and persevere when faced with the unexpected….
If indeed, there is an Alliance prepared to take down the Deep State, and by extension, the global elite or Cabal that has been running this planet through generational bloodline families since Antiquity, (as detailed in my Lucifer series), then one can understand that they would want to alert people to be ready for anything. They are well aware that the Deep State still has the power to try to wreak tremendous destruction (as David alludes to in an update at the end of his article) and consequently don't have a clear idea of what their reaction will be to this mass arrest scenario.
There is reason to believe that some form of these mass arrests have been planned at one time or another since and even perhaps before 9/11, and have been thwarted by unseen powers of the Deep State or because of prudence based on new information coming in. You can judge for yourself whether this massive and historic action is imminent, but the best way to do this is read David's epic update, and see how he ties everything together in his inimitable way.
About The Author
Experts Gather at New UN-hosted Talks To Tackle Issue of Killer Robots
For now it may seem like something to be taken lightly, but with the ever growing AI presence it seems like a sensible move to try and be ahead of any possible 'robot uprising', though even though we may discuss it we still may not be able to stop it if (or maybe when) that time may come.
via unexplained-mysteries:
Experts from around the world have gathered in Geneva this week to find a solution to this ever-growing threat.
The idea of a world in which intelligent machines can decide for themselves who lives and who dies might sound like the plot of the latest Terminator movie, yet as research in to artificial intelligence moves ever forward, so too does the potential for so-called 'killer robots' – automated weapon systems that can choose who to kill without the need for human intervention.
This week hundreds of experts have gathered at the UN offices in Geneva in an attempt to find a way to define and regulate such systems before it's too late.
There's certainly no denying that autonomous weapon systems are still in their infancy, however it is also clear that robots capable of deciding when to pull the trigger are a very bad idea indeed.
Some countries have advocated a total ban on the development of such systems, while others are still unwilling to commit to such legislation – citing the lack of a clear way to define them.
On Monday, Amnesty International's Rasha Abdul Rahim noted that the technology was outpacing international law and that killer robots are "no longer the stuff of science fiction."
Getting every participating country to vote unanimously on a solution however has proven a challenge.
"We are coming closer to an agreement on what should be the guiding principles – guiding the behavior of states and guiding the development and deployment of such systems around the world," said Gill. "And this is not an insignificant outcome."
To date, a total of 26 countries have backed calls for a blanket ban.
Unexplained-Mysteries
Maybe Goldman Sachs Isn't So Keen On Crypto, After All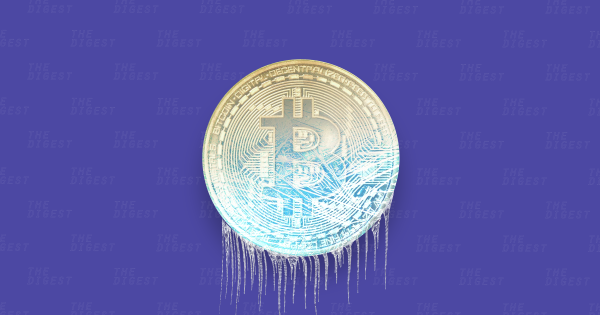 Editor's note (9/6/18 at 6:10 PM ET): According to one source on Twitter and an article article citing it published by CNBC, Martin Chavez, the CTO of Goldman Sachs, denied the business insider report, calling it "fake news" at Tech Crunch. Futurism reached out to Goldman Sachs for comment. The organization repeated its previous statement on the matter (quoted below); as for what their CFO said, a spokesperson declined to elaborate. 

BYE, BYE BITCOIN. Goldman Sachs giveth, and Goldman Sachs taketh away.
In May, the finance institution announced plans to launch what would have been Wall Street's first bitcoin trading operation. Now, not quite four months later, it seems to have gotten cold feet and will be ditching the plan.
That's according to a Business Insider report published Wednesday. Goldman hasn't confirmed the report, but the news still sent the value of bitcoin plummeting.
TOO RISKY. According to Business Insider's sources, Goldman Sachs had hoped that by now the government would have established regulations to protect banks from some of the risks associated with trading crypto. It hasn't yet, so for Goldman, the path forward might seem just a bit too treacherous.
Goldman Sachs, however, isn't saying anything definitive for now. "In response to client interest in various digital products, we are exploring how best to serve them in the space," said the company via a statement. "At this point, we have not reached a conclusion on the scope of our digital asset offering."
Soon after the release of the report, the value of bitcoin fell almost 6 percent. However, Brian Kelly, founder and CEO of crypto hedge fund BKCM, is more worried about the long-term impact of Goldman Sachs' about-face.
"They were not a part of the ecosystem yet, but to the extent that they represent the institutional herd [of mainstream financial institutions], this is a negative," he told CNBC.
A TEMPORARY SETBACK. If the report is to be believed, Goldman Sachs isn't giving up on crypto forever — it's simply moving a trading platform down its list of priorities. If regulatory waters calm, the bank could jump back on the bitcoin bandwagon, and given the U.S. government's increased interest in crypto, the wait might not be all that long.
READ MORE: Goldman Sachs Is Ditching Near-Term Plans to Open a Bitcoin Trading Desk, Instead Focusing on a Key Business for Driving Wall Street Investment in Crypto [Business Insider]
More on Goldman Sachs: Wall Street is Officially Hip To Bitcoin Trading