Google Whistleblower Confirms They Use Algorithms To CENSOR: "Algorithms Don't Write Themselves"
Senior Google software engineer, Greg Coppola, has dismissed the idea that Big Tech is "politically neutral" and called out his company as "very biased," joining Project Veritas' growing stable of whistleblowers.  Coppola said that Google has "merged" with the Democrat party.
EDITOR'S UPDATE: Project Veritas has learned that Greg Coppola has been placed on administrative leave by Google.
"I'm very concerned to see Big Tech and Big Media merge basically with a political party, with the Democratic party," Greg Coppola, a Googler since 2014 who works on the AI Google Assistant, toldProject Veritas. The real question Coppola posed is "Are we going to continue to think for ourselves or are we going to just let the biggest tech companies decide who wins every election from now on?" And according to a report by RT, Coppola says that he knows Google is attempting to manipulate public thought.
With decades of programming experience under his belt (he's been coding since age 10, he said) Coppola wanted to inform the masses of his growing certainty about Google's political slant.Algorithms "don't write themselves – we write them to do what we want them to do," he pointed out, explaining that even AI machine learning is "just a tool that we control." Coppola chose Google News as an example to prove his point. Google News is a news aggregator that draws from "just a handful of sites, and all those sites are vitriolically against President Trump, which I really consider to be interference in the American election."
⚡️Meet @coppola_gregory: a current Google engineer who is blowing the whistle on political bias.

FYI — Google testified before Congress and said there is no political bias at Google. Coppola says, "I'm just so sure that's not true." #GoogleExposed pic.twitter.com/kJm6eGajum

— Project Veritas (@Project_Veritas) July 24, 2019
Coppola says that Google began its censorship campaign and election meddling for the 2016 Presidential elections. The engineer explained that "the angle that the Democrats and the media took was that anyone who liked Donald Trump was a racist, even a Nazi, and that got picked up everywhere" – even Google. And even then, "most people's jobs are not political and don't involve politics." But it only takes a few bad apples to spoil democracy for everyone.
I think it's, you know, ridiculous to say that there's no bias. I think everyone who supports anything other than the Democrats, anyone who's pro-Trump or in any way deviates from what CNN and the New York Times are pushing, notices how bad it is. – Greg Coppola
The one real difference between the American press and the Soviet state newspaper Pravda was that the Russian people knew they were being lied to. To expose the lies our media tell us today, controversial journalist James O'Keefe created Project Veritas, an independent news organization whose reporters go where traditional journalists dare not. Their investigative work–equal parts James Bond, Mike Wallace, and Saul Alinsky―has had a consistent and powerful impact on its targets.
Source:
https://www.activistpost.com/2019/07/google-confirms-they-use-algorithms-to-censor-algorithms-dont-write-themselves.html
How Russia and the United States nearly started a nuclear war in 1995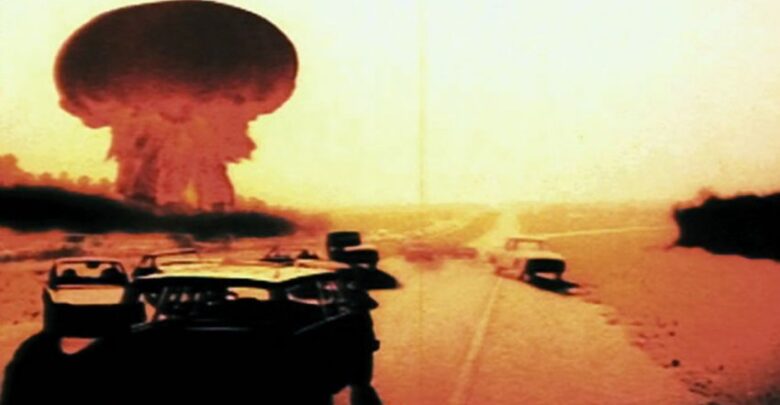 The Norwegian meteorological rocket incident remains the only time in history that the Russian president has activated his nuclear briefcase.
On January 25, 1995, Doomsday could have come in the world: the Russian Federation was preparing to launch a nuclear strike on the United States. How did it come about that the states that left the confrontation of the Cold War in the past and had just normalized relations with each other found themselves on the verge of mutual destruction?
The beginning of the war?
The cause of the crisis was an ordinary Norwegian meteorological rocket. Its launch from the small island of Anneia at 7 am local time (10 am Moscow time) towards Spitsbergen caused a stir in Russia.
Black Brant XII. Legion Media / ZUMA Press
Equipped with scientific equipment to study the aurora borealis, the Black Brant XII was similar in size to the nuclear-powered American Trident D-5 ballistic missile, intended for launch from submarines. In addition, it flew along a trajectory along which, as the Russian Defense Ministry believed, American missiles would fly in the event of a nuclear war.
In December 1994, Norway informed 28 states, including Russia, about the planned launch, but did not give a specific date, limiting itself to specifying the period: from January 15 to February 10 of the next year. Due to bureaucratic delays, this information did not reach the Russian Missile Warning System, which sounded the alarm.
Decisive minutes
An emergency meeting with the country's top political and military leadership was convened in the Kremlin. Defense Minister Pavel Grachev, Chief of the General Staff Mikhail Kolesnikov and President of the Russian Federation (as Supreme Commander-in-Chief) Boris Yeltsin had three strategic missile forces control terminals activated – the so-called nuclear suitcases.
Vladimir Sayapin / TASS
The military believed the lone missile could have been fired to create an electromagnetic pulse that knocked out Russian radars and communications systems. Following it, a massive blow could be expected.
For several tense minutes, as leaders watched it flight, it was decided whether Russia would launch a nuclear strike against the United States.
"Little is known today about what Yeltsin said at the time, given that it could have been some of the most dangerous moments in the entire history of the nuclear era," The Washington Post journalist, David Hoffman wrote three years after the incident : "They make it clear that the Cold War nuclear readiness system continues to operate, and how catastrophic its consequences could be, despite the fact that the feud between the great powers is already over."
The situation was discharged only when it became clear that the rocket had gone towards Spitsbergen (not far from which it fell into the ocean). The nuclear cases have been deactivated.
Russian President Boris Yeltsin (center) and Russian Defense Minister Pavel Grachev (right). Igor Mikhalev / Sputnik
The incident with bringing Russia's Strategic Nuclear Forces to combat readiness, soon became the property of the world community. When, four years later, the Norwegians were about to repeat their launch of Black Brant XII and reported this to the Russian Foreign Ministry, the US additionally warned all key Russian military departments about it through their channels. As a result, this time there were no unpleasant surprises.
Source: rbth.com
Germany conducted exercises in case of nuclear war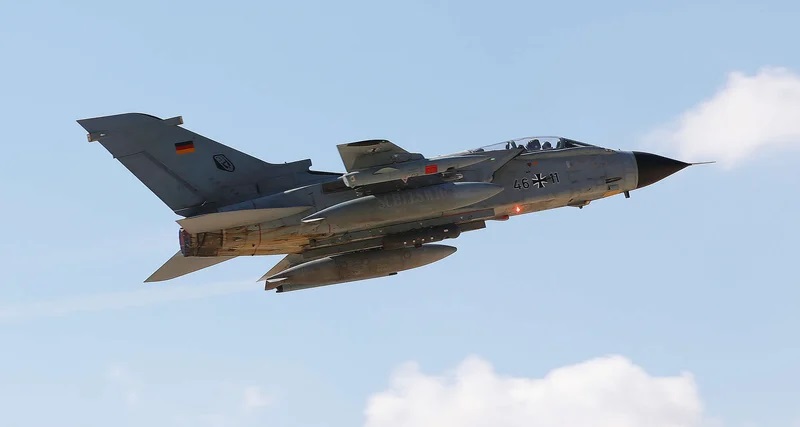 The Bundeswehr with partners in the North Atlantic Alliance ( NATO) trained in operations in a nuclear war.
The German army, together with Italian, Belgian and Dutch colleagues, conducted exercises in the event of a conflict with the use of nuclear weapons.
The location of the exercise "Steadfest Noon" was chosen airbase "Nörfenich", where the tactical squadron of the Luftwaffe 31 "Boelcke" is located. Together with the Luftwaffe of the Bundeswehr, the air forces of other NATO countries, in particular, Italy, the Netherlands and Belgium, took part in the exercises.
According to a report by Bild, the exercise scenario involved training procedures for safely removing nuclear weapons from storage, delivering ammunition and installing them on aircraft. The training flights took place without nuclear weapons, and in parallel with the aviation exercises at the Büchel airbase, where the tactical squadron of the Luftwaffe 51 Immelman is located, the Resilient Guard air defense systems were trained to protect the airfield from air attacks.
The training sites for the Luftwaffe of the Bundeswehr were not chosen by chance, since the Nörfenich airbase is a reserve storage site for the B61, a hydrogen bomb that forms the basis of nuclear weapons of the US strategic nuclear forces. 
Some of this ammunition is stationed at NATO bases in Europe. The exact number of hydrogen bombs that are stored at European sites and which ones are not reported. In Europe, the B61 is carried by Panavia Tornado fighter-bombers (pictured) and General Dynamics F-16 Fighting Falcon fighters.
Recall that the B61 thermonuclear bomb is the main weapon of the US strategic nuclear forces, although it entered service in 1968. Since 2012, a new guided version of the B61-12 has been under development, which will replace all B61 and B83 bombs that have been in service since 1983. It can be used both on strategic bombers and tactical aircraft. About two billion dollars were spent on the development of the 12th modification of the aerial bomb.
The Pentagon wants to use 5G for military purposes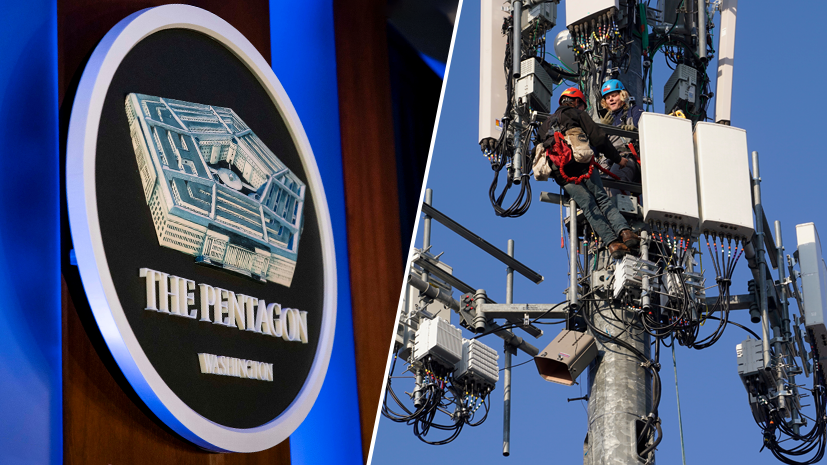 The US military has partnered with more than a dozen companies for "large-scale experiments" with 5G technology, including efforts to increase the "lethality" of certain systems, as part of a $ 600 million project.
Duplicating 5G technology as the "Founding Tool for Modernizing All US Defense," the Pentagon announced a massive research initiative on Thursday that will donate hundreds of millions of dollars to 15 private contractors to conduct tests at five US military sites.
"The Department of Defense today announced a $ 600 million award for 5G experiments and testing at five US military training grounds, representing the world's largest full-scale 5G trials for dual-use applications," the Pentagon said in a statement that it will bring together experts from multiple industries and disciplines.
Projects will include piloting 5G-enabled augmented / virtual reality for mission planning and training, testing 5G-enabled smart warehouses, and evaluating 5G technologies to improve distributed management and control.
Selected for the project include telecommunications companies AT&T, Nokia and Ericsson, exploration and information technology contractor Booz-Allen Hamilton, research arm of General Electric, GE Research and a subsidiary of aerospace giant General Dynamics.
One initiative, led by AT&T at Nellis Air Force Base in Nevada, will apply 5G to its "Distributed Command and Control" system to "Assist in lethality in the air, space and cyberspace", improving communications for mobile command posts in combat scenarios. At the Lewis-McCord joint base in Washington State, AT&T will also work with Booz-Allen and two other firms to develop 5G-enabled virtual reality technology for training, mission planning, and even Operational Use.