God is not the Creator, claims academic
Professor Ellen van Wolde, a respected Old Testament scholar and author, claims the first sentence of Genesis "in the beginning God created the Heaven and the Earth" is not a true translation of the Hebrew.
She claims she has carried out fresh textual analysis that suggests the writers of the great book never intended to suggest that God created the world — and in fact the Earth was already there when he created humans and animals.
Prof Van Wolde, 54, who will present a thesis on the subject at Radboud University in The Netherlands where she studies, said she had re-analysed the original Hebrew text and placed it in the context of the Bible as a whole, and in the context of other creation stories from ancient Mesopotamia.
She said she eventually concluded the Hebrew verb "bara", which is used in the first sentence of the book of Genesis, does not mean "to create" but to "spatially separate".
According to Judeo-Christian tradition, God created the Earth out of nothing.
Prof Van Wolde, who once worked with the Italian academic and novelist Umberto Eco, said her new analysis showed that the beginning of the Bible was not the beginning of time, but the beginning of a narration.
She said: "It meant to say that God did create humans and animals, but not the Earth itself."
She writes in her thesis that the new translation fits in with ancient texts.
According to them there used to be an enormous body of water in which monsters were living, covered in darkness, she said.
She said technically "bara" does mean "create" but added: "Something was wrong with the verb.
"God was the subject (God created), followed by two or more objects. Why did God not create just one thing or animal, but always more?"
She concluded that God did not create, he separated: the Earth from the Heaven, the land from the sea, the sea monsters from the birds and the swarming at the ground.
"There was already water," she said.
"There were sea monsters. God did create some things, but not the Heaven and Earth. The usual idea of creating-out-of-nothing, creatio ex nihilo, is a big misunderstanding."
God came later and made the earth livable, separating the water from the land and brought light into the darkness.
She said she hoped that her conclusions would spark "a robust debate", since her finds are not only new, but would also touch the hearts of many religious people.
She said: "Maybe I am even hurting myself. I consider myself to be religious and the Creator used to be very special, as a notion of trust. I want to keep that trust."
A spokesman for the Radboud University said: "The new interpretation is a complete shake up of the story of the Creation as we know it."
Prof Van Wolde added: "The traditional view of God the Creator is untenable now."
We're at an amazing time in human as well as cosmic history. What we do with it is up to each of us individually, as well as the inescapable collective of which we are all part. How we each respond individually affects the entire collective. This is our tremendous power. To do right or wrong, bring light or continued ignorance and darkness.
This responsibility is too weighty for most. They feel not just disempowered, but cowed out of their integral self soul expression. The forces are many, but playing the victim is nothing but an escape from personal responsibility. Fear, self-doubt, conditioning and subconscious inertia are difficult but not impossible to overcome. One right decision and exercise in true self affirmation leads to another, and as momentum builds it does become easier, and quite inspiring as well as horizon expanding.
All of that is co-conditional on a true willingness to let go – of past programming, false self stories, and external influences. The heart is the key; a love of truth and love itself, and for the ultimate betterment of humanity as we heal ourselves. All great and true energies align with such a spiritual disposition and the river of change and empowerment flows seemingly supernaturally in that zone, apparent parallel realities to what we witness in the external.
If we're willing and truly desire to go there.
Again, the past attachments will fall away. But there's nothing to fear, as what's real and true in your life will continue on. Not all will be lost as so many fear. Sincere heart led relationships, the means for peace, contentment and survival, everything is healthily maintained. It is all well taken care of. The dualistic realm of separation here will fight this knowing tooth and tong, but it cannot win. If we are determined.
We all must remember that this is a training place, a proving ground, with wonderful soul lessons we came here to learn. That is the purpose of life on this very challenging yet bountiful and beautiful planet. Many say that is why we chose to come here, to learn and grow. But the amnesia we experience upon re-entry and immediate psycho-social conditioning fight our waking up and remembering quite comprehensively. By design.. And it's not "bad" like we think. That too is an "allowed" construct to give us contrast and clarity, as well as soul strengthening during our adventure and lesson learning time.
Yet we are up to the challenge, otherwise we would not be here. That deep soul-sucking sense of futility we all run into and apparent meaninglessness is just a construct. It's a lie of the first order. We know that in our hearts, yet so many waver and weaken and fall back into the victim mentality in a resignation to just get by and avoid conflict and pain. But as we've all experienced, that never works. The overwhelming external, all in escape mode, keep the amusements and distractions amply offered front and center to numb the deep inner pain and longing, all the while knowing that there is something else we are here for.
Enter Religions and Belief Systems
Sublimation is an interesting concept. One definition says "Sublimation is the transformation of unwanted impulses into something less harmful. This can simply be a distracting release or may be a constructive and valuable piece of work. When we are faced with the dissonance of uncomfortable thoughts, we create psychic energy. This has to go somewhere. Sublimation channels this energy away from destructive acts and into something that is socially acceptable and/or creatively effective."
This is basically a replacement or camouflage dynamic. It is prevalent in our unconscious as we maneuver through life. It's quite stealthy until we begin to recognize it. It's sort of a "find and replace" program to help us not face the raw truth about our real selves and condition.
Religion is a perfect example. We have an innate knowing there is so much more to this life here. We sense it strongly. Society gives us labels for these feelings such as "faith" in something unseen, for which they have a ready explanation. This lower dimensional construct we live in is quick to fill in this sensation and need with religion – "faith" in the unknown, "trust" the hierarchy of those that know more than you, etc etc. A very clever design. That or sincerely relate to us "outside" formal religions and then direct or shunt humanity into one of the myriad religious practices and "alternative" belief systems of this world.
Belief systems are a bit more subtle, as they claim independence from the mainstream religions, so there's that added element of spiritual and mental pride that "I'm not going for that – I'm going for this!" An amazingly clever "catch all, clean up" dynamic, but it's just another manifestation of ignorance and pride. We've all fallen for one form or another of this. After all, throughout all this that shallow, false egoic self wants to survive no matter what. And that belief thing is fully hooked up to the veil, the matrix; i.e. the illusory testing system. But I digress, a bit.
If this is too abstract or esoteric for some, I apologize, Hence the title. I will close with something of a summary of this particular exercise:
We are way more than we can even imagine and we need to tap into it.
We need to be willing to do so at any cost. Any.
Doing so will solve any and every personal as well as global issue or problem.
Understand that limitation devices are in place for a good reason – to help us recognize false ego driven attachments – – in order to let them go.
The challenge is subtle yet plain as day. Beliefs are just that: temporal non-real constructs that offer convenience, excuses cloaked in ritual ego-based offerings based in superstition, and in most cases justifying what we want.
Reality is reality. Find it, face it, embrace it.
The illusory matrix we've encountered here is purely fear driven. When we let go of fear every door opens and the love, beauty and simplicity of true creation and who we truly are pours through.
We are the light of the world. Let it shine.
About the Author
Zen Gardner is an impactful and controversial author and speaker with a piercing philosophical viewpoint. His writings have been circulated to millions and his personal story has caused no small stir amongst entrenched alternative pundits. His book "You Are The Awakening" has met rave reviews and is available on Amazon.com.
This article (To All Who Can Hear) was originally created and published by Waking Timesand is printed here under a Creative Commons license with attribution to Zen Gardner and WakingTimes.com.
Researchers Find Evidence That Prayer Can Stop Alcohol Addiction
Subjects viewed drinking-related images, then read newspaper or prayed. Study found those who recited AA prayers reported fewer alcohol cravings. MRI revealed response in brain regions that control attention and emotion.
For long-term members of AA, praying helps to reduce alcohol cravings when confronted with a triggering situation.
This is according to a new study which explored the brain physiology of recovering alcoholics who had been involved with the program for years.
Participants who recited AA prayers after viewing drinking-related images reported fewer alcohol cravings and displayed increased activity in the brain regions that control attention and emotion.
The study, conducted by researchers from NYU Langone Medical Center, is thought to be the first to explore brain physiology in AA members.
Researchers recruited 20 long-term AA members to participate in the study.
These participants, who reported no alcohol cravings in the week before testing, were then placed in an MRI scanner and shown pictures of alcoholic drinks, or of people drinking.
Each person was shown the pictures two times.
In the first round, the participants were asked to read neutral material from a newspaper following the viewing.
In the second, they recited an AA prayer which promotes abstinence from alcohol.
Across the board, the research subjects all reported some degree of craving after viewing the images.
Antarctic SAGA – Trapped Fallen Angels | Enoch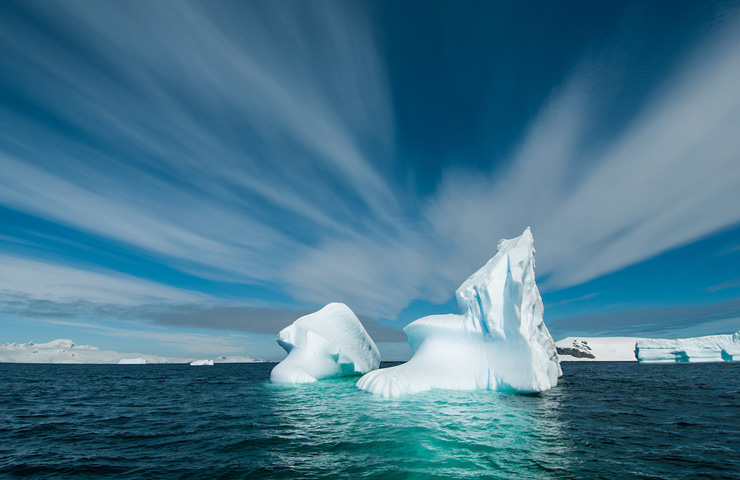 On March 14, 2017, Israeli News Live posted a provocative movie titled "Fallen angels are locked in Antarctica and are still alive." The commentator, Steven Ben-Nun, analyzed an apocryphal script, The Book of Enoch, which presents the experiences of Enoch, a pre-devotional biblical character who was taken to heaven to witness a major conflict, to which he was assigned key role: Enoch became the main intermediary between the two conflicting parties: "Fallen Angels" and "Angels of Justice", the latter serving an all-powerful deity known as the "Lord."
---
The Book of Enoch begins with the arrival of 200 angels fallen in Mount Hermon, bordering modern Lebanon and Syria. Fallen angels began to interfere and/or genetically modify the inhabitants of the area.
6.1 At that time, when people multiplied, women gave birth to very beautiful girls.
6.2 Angels, the sons of heaven, have seen and desired them. They said, "Let us choose women among men and make them children!"
6.6 There were a total of two hundred and descended on Ardis, which is the top of Mount Hermon. And they called Mount Hermon because they swore and bound one another with curses.
In this sense, the fallen angels established an outpost on Mount Hermon. They began to get involved in the life on Earth and took their wives from the daughters of men.
Then was the crucial moment when a hybrid race of people appeared. These were called Nephilim and were the giants that are mentioned in the various ancient cultures.
A terrible war began so that ultimately these angels would lose it and be punished forever.
The prison of angels in Antarctica
Enoch's book hides numerous passages that refer to this prison. It is on Terra, where it "burned day and night" or even at the end of the Earth.
18.5 And I saw the winds on the ground that sustain the clouds and saw the ways of the Angels. I have seen at the end of the earth; In the sky above.
18.6 And I went to the south and burned day and night, where there were seven mountains of precious stones, three toward the east, and three southward.
18.7 The men of the east were of colored stone, one of a pearl, and one of healing stone; And those to the south, of red stone.
18.8 The middle one came to heaven, as the throne of the Lord, of stibium, and the top of the throne was of sapphire.
The article in Israeli News Live is supposed to be Antarctica because in the summer season it is 24 hours. As for the seven mountains, this seems to refer to Mount Vinson in the Sentinel range of the Antarctic.
Mt Vinson is the highest mountain in Antarctica and is located in the middle of the Sentinel. It would have been as spectacular as its snowy peaks in ancient times, as is happening today.
Regarding the southern and eastern alignment of the six adjacent mountains at Mt Vinson described in the Book of Enoch, this was their alignment before the catastrophic flood event that coincided with a change in Earth's axis of rotation.
This corresponds to Sir Charles Hapgood's research, which states that column changes were an ordinary event in the history of the Earth.
In his book of 1958, Earth's Changing Crust, Hapgood proposes that a change of the poles would have happened at the end of the last ice age, around 11000 BC.