Glyphosate residues have been found in tap water, orange juice, children's urine, breast milk, chips, snacks, beer, wine, cereals, eggs, oatmeal, wheat products, and most conventional foods tested. It's everywhere, in brief.
As new studies continue to point to a direct link between the widely-used glyphosate herbicide and various forms of cancer, the agribusiness lobby fights ferociously to ignore or discredit evidence of human and other damage. A second US court jury case just ruled that Monsanto, now a part of the German Bayer AG, must pay $ 81 million in damages to plaintiff Edwin Hardeman who contracted non-Hodgkin's lymphoma cancer. The ruling and a line-up of another 11,000 pending cases in US courts going after the effects of glyphosate, have hit Bayer AG hard with the company announcing several thousand layoffs as its stock price plunges.
In a trial in San Francisco the jury was unanimous in their verdict that Monsanto Roundup weed-killer, based on glyphosate, had been responsible for Hardeman's cancer. His attorneys stated,
"It is clear from Monsanto's actions that it does not care whether Roundup causes cancer, focusing instead on manipulating public opinion and undermining anyone who raises genuine and legitimate concerns about Roundup."
It is the second defeat for the lawyers of Monsanto after another jury ruled in 2018 that Glyphosate-based Roundup was responsible for the cancer illness of a California school grounds-keeper who contracted the same form of cancer after daily spraying school grounds with Roundup over years, unprotected. There a jury found Monsanto guilty of "malice and oppression" in that company executives, based on internal email discovery, knew that their glyphosate products could cause cancer and suppressed this information from the public.
A new independent study shows that those with highest exposure to glyphosate have a 41% increased risk of developing non-Hodgkin lymphoma (NHL) cancer. A meta-analysis of six studies containing nearly 65,000 participants looked at links between glyphosate-based herbicides and immune-suppression, endocrine disruption and genetic alterations. The authors found "the same key finding: exposure to GBHs (glyphosate-based herbicides) are associated with an increased risk of NHL (Non-Hodgkin's Lymphoma)." Further, they stated that glyphosate "alters the gut microbiome," and that that could "impact the immune system, promote chronic inflammation, and contribute to the susceptibility of invading pathogens." Glyphosate also "may act as an endocrine disrupting chemical because it has been found recently to alter sex hormone production" in both male and female rats.
In a long-term animal study by French scientists under Gilles Eric Seralini, Michael Antoniou and associates, it was demonstrated that even ultra-low levels of glyphosate herbicides cause non-alcoholic liver disease. The levels the rats were exposed to, per kg of body weight, were far lower than what is allowed in our food supply. According to the Mayo Clinic, today, after four decades or more pervasive use of glyphosate pesticides, 100 million, or 1 out of 3 Americans now have liver disease. These diagnoses are in some as young as 8 years old.
But glyphosate is not only having alarming effects on human health. Soil scientists are beginning to realize the residues of glyphosate application are also having a possibly dramatic effect on soil health and nutrition, effects that can take years to restore.
Killing Soils too
While most attention is understandably drawn to the human effects of exposure to glyphosate, the most widely used agriculture chemical in the world today, independent scientists are beginning to look at another alarming effect of the agrochemical- its effect on essential soil nutrients. In a study of the health of soils in the EU, the online journal Politico.eu found that the effects of spraying of glyphosate on the major crops in European agriculture is having disastrous consequences on soil health in addition to killing weeds.
Scientists at Austria's University of Natural Resources and Life Sciences in Vienna showed that casting activity of earthworms had nearly disappeared from the surface of farmland within three weeks of glyphosate application. Casting is the process of the worm pushing fertile soils to the surface as they burrow, essential for healthy soil and plant nutrition. A study at Holland's Wageningen University of topsoil samples from more than 300 soil sites across the EU found that 83% of the soils contained 1 or more pesticide residues. Not surprisingly,
"Glyphosate and its metabolite AMPA, DDTs (DDT and its metabolites) and broad-spectrum fungicides… were the compounds most frequently found in soil samples and at the highest concentrations."
The use of various pesticides, above all glyphosate-based ones like Roundup, has exploded over the past four decades across the EU much as across the USA. The agribusiness industry claims that this has been the key to the dramatic rise in farm crop productivity. However if we look more closely at the data, while average yields of major grains such as rice, wheat and maize have more than doubled since 1960, the use of pesticides like glyphosate-based ones has risen by 15-20-fold. Oddly enough, while the EU requires monitoring of many things, monitoring of pesticide residues in soil is not required at the EU level. Until recently the effects of heavy use of pesticides such as Roundup have been ignored in scientific research.
Evidence of soil experts is beginning to reveal clear links between use of pesticides such as glyphosate and dramatic drops in soil fertility and the collapse of microbe systems essential to healthy soil. Worms are one of the most essential.
It's well-established that earthworms play a vital role in healthy soil nutrients. Soils lacking such are soils that deprive us of the essentials we need for healthy diets, a pandemic problem of soil depletion emerging globally over the past four decades, notably the same time frame that use of pesticides has exploded worldwide. Earthworms are beneficial as they enhance soil nutrient cycling and enhance other beneficial soil micro-organisms, and the concentration of large quantities of nutrients easily assimilable by plants.
The EU puts no limits on how much glyphosate can be put on crops even though it is established that glyphosate can kill specific fungi and bacteria that plants need to suck up nutrients in addition to its effects on earthworms. That is a major blind spot.
Where now?
What is becoming clearer is the colossal and obviously deliberate official blind eye given to potential dangers of glyphosate-based pesticides by regulatory bodies not only in the EU and the USA, but also in China, which today produces more glyphosate than even Monsanto. Since the Monsanto Roundup patent expired, Chinese companies, including Syngenta, Zhejiang Xinan Chemical Industrial Group Company, SinoHarvest, and Anhui Huaxing Chemical Industry Company, have emerged as the world's major producers of the chemical as well as largest consumers, a not good omen for the future of the legendary Chinese cuisine.
Glyphosate is the base chemical component for some 750 different brands of pesticides worldwide, in addition to Monsanto-Bayer's Roundup. Glyphosate residues have been found in tap water, orange juice, children's urine, breast milk, chips, snacks, beer, wine, cereals, eggs, oatmeal, wheat products, and most conventional foods tested. It's everywhere, in brief.
Despite the overwhelming evidence, however, EU Commission bureaucrats and the USA EPA continue to ignore prudence in not banning the toxic chemical pending thorough independent investigation over longer time. If I were cynical, I would almost think this continued official support for glyphosate-based herbicides is about more than mere bureaucratic stupidity or ignorance, even more than simply corruption, though that for sure plays a role. The nutritional quality of our food chain is being systematically destroyed and it is about more than corporate agribusiness profit.
About the author
F. William Engdahl is strategic risk consultant and lecturer, he holds a degree in politics from Princeton University and is a best-selling author on oil and geopolitics, exclusively for the online magazine "New Eastern Outlook" where this article was originally published. He is a frequent contributor to Global Research.
F. William Engdahl
Global Research
Julian Assange, a life that slowly fades (Video)
Julian Assange's father says his son may not be released from prison after revealing criminal acts perpetrated by the US.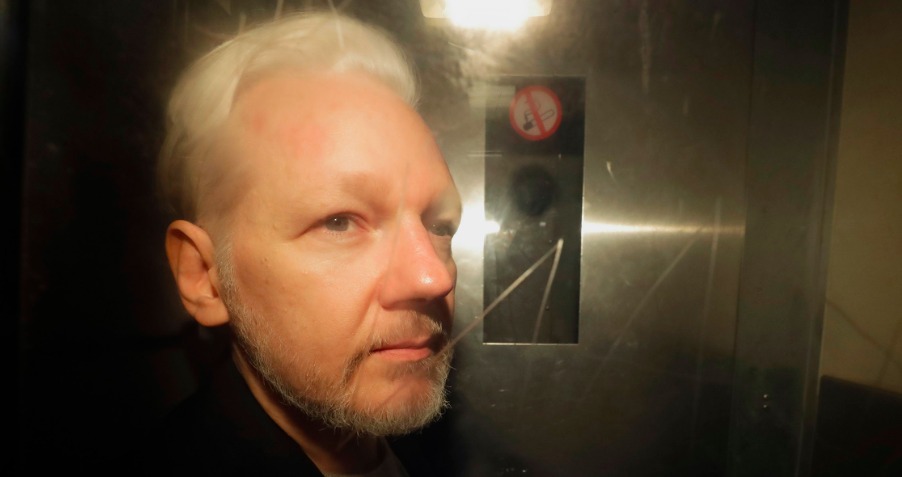 Australian journalist Julian Assange, founder of the WikiLeaks platform, which unveiled, among others, crimes committed by the United States (USA), is increasingly at risk of dying in jail, his father, John Shipton warned.
"Julian can die in jail after a 9-year persecution for revealing the truth of war crimes (in the US)," Shipton told reporters in London on Friday.
He said that this is the "bitter truth" after hearing the testimony of a United Nations (UN) rapporteur who visited Assange a few days ago in Belmarsh prison, southeast London, where he has been since last April, and who said that the life of the activist is in danger.
The UN special rapporteur on torture, Nils Melzer, said that Assange is suffering from an "inhuman situation" in Belmarsh, where he hopes the British justice will decide whether or not to request an extradition made by the United States, to respond to the alleged crime of conspiracy, among other charges.
On October 26, musician Roger Waters, founder of the progressive rock band Pink Floyd and known for his activism, said in an interview with RT that "they are clearly trying to kill Assange as much as they can."
"Julian Assange is becoming a warning to other journalists that if they tell the truth -particularly to power-' we will catch them, "Waters said.
On Monday, October 21, Assange appeared at a London court hearing, and seemed confused, as it was hard to remember his name and age, according to a report by Reuters.
According to that testimony, the judge asked the activist at the end of the hearing if he was aware of what was happening and replied: "not exactly."
Under normal circumstances, the Australian must have been released on bail after 50 weeks in prison and while his trial is taking place, but British justice chose to keep him in jail.
Judge Vanessa Baraitser, of the Court of Magistrates of the Westminster district of London, decided that Assange remains imprisoned due to his "history of evasion", as there are "substantial indications" to fear that he can again evade the action of justice.
The founder of WikiLeaks will face an extradition hearing to the United States on February 25 for 17 counts of espionage and one of conspiracy, which can lead to a sentence of up to 175 years in prison.
BBC film crew was held at gunpoint at Area 51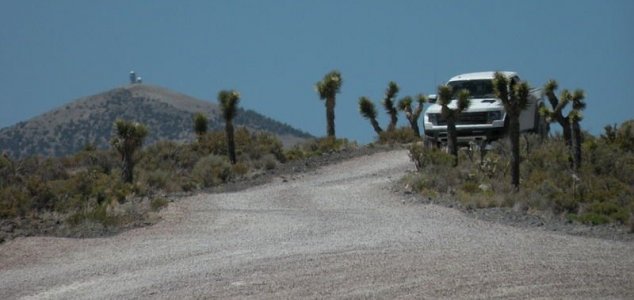 Image Credit: CC BY-SA 3.0 Jimderkaisser
Area 51 is well guarded. 
Comedian Andrew Maxwell and his crew once had their own harrowing experience near the secretive facility.
The incident, which occurred back in 2012 during filming of the BBC Three show 'Conspiracy Road Trip', began when the group, having arrived at the entrance to film a segment for the show, got a bit too enthusiastic and ended up venturing into the restricted zone beyond the gate.
"To me it seemed like an ordinary military facility," said Maxwell. "But my companions were convinced this was the gateway to the extraterrestrials."
"We got a little bit overexcited, and we strayed into the restricted zone to ask where the aliens were kept. But after knocking on the guard house door, we found ourselves lying on the ground, with gun barrels pointed at our heads."
The military guards confiscated the crew's camera equipment and recordings and detained them for a full four hours for trespassing before releasing them without charge.
Such incidents are not actually that unusual – several visitors to the secretive base have been arrested and detained over the years, a testament to the level of security guarding the facility.
Back in September of this year, two Dutch YouTubers – 20-year-old Ties Granzier and 21-year-old Govert Charles Wilhelmus Jacob Sweep – were picked up by guards 3 miles into the restricted zone surrounding the base. Unlike Maxwell's crew however, the pair did end up being charged.
Mass arrests were also expected during the infamous 'Storm Area 51' event, also during September, however in the end relatively few people showed up and the actual 'storming' never took place.
Suffice to say, if you do venture into the restricted zone, don't expect to get very far.

Source: The Mirror
Alt Media was Exposing Epstein Corruption as ABC was Covering it Up—Who's the Real Fake News?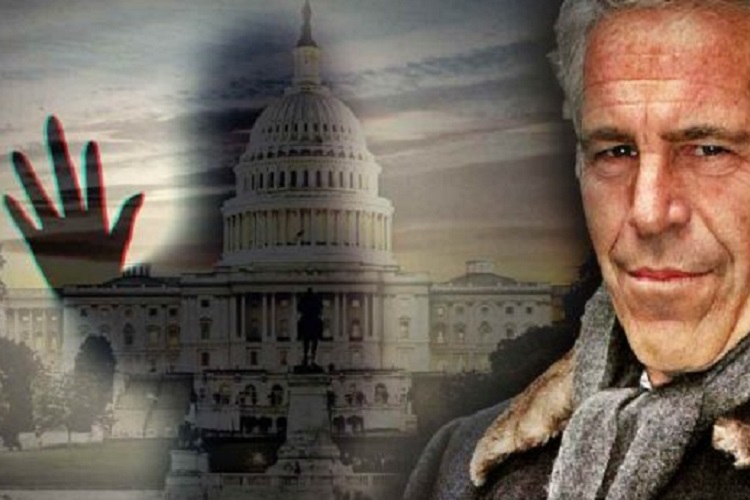 Matt Agorist, The Free Thought Project
Waking Times
One of the largest stories in the news this week was the ABC anchor who was recorded on a hot microphone ranting about how the network suppressed her story on Jeffrey Epstein and his ties to the elite — three years ago. While this admission was certainly noteworthy, it should come as no surprise. Over the past few years, the mainstream media, in general, has refused to report on any of Epstein's ties to current and past government officials, Hollywood insiders, and even royalty. Now, as the "Epstein didn't kill himself" memes storm the internet, it has all of the sudden become "cool" to finally talk about this insidious group of power elite predators. However, those of us in the alternative media have been talking about this stuff for years — before it was cool — and we were called conspiracy theorists for doing so.
In 2016, the Pizzagate conspiracy took the internet by storm and created a slew of unprovable theories that never materialized. While the mainstream media was shouting down the Pizzagate crowd, TFTP and others were reporting on the real child sex trafficking conspiracy involving Epstein and his friends like the Clintons. As we reported in 2016, flight logs showed that Bill Clinton allegedly took numerous flights on the "Lolita Express" (Epstein's private jet) to "orgy island" (Epstein's private island in the Caribbean) to engage in sex with underage girls.