Glyphosate residues have been found in tap water, orange juice, children's urine, breast milk, chips, snacks, beer, wine, cereals, eggs, oatmeal, wheat products, and most conventional foods tested. It's everywhere, in brief.
As new studies continue to point to a direct link between the widely-used glyphosate herbicide and various forms of cancer, the agribusiness lobby fights ferociously to ignore or discredit evidence of human and other damage. A second US court jury case just ruled that Monsanto, now a part of the German Bayer AG, must pay $ 81 million in damages to plaintiff Edwin Hardeman who contracted non-Hodgkin's lymphoma cancer. The ruling and a line-up of another 11,000 pending cases in US courts going after the effects of glyphosate, have hit Bayer AG hard with the company announcing several thousand layoffs as its stock price plunges.
In a trial in San Francisco the jury was unanimous in their verdict that Monsanto Roundup weed-killer, based on glyphosate, had been responsible for Hardeman's cancer. His attorneys stated,
"It is clear from Monsanto's actions that it does not care whether Roundup causes cancer, focusing instead on manipulating public opinion and undermining anyone who raises genuine and legitimate concerns about Roundup."
It is the second defeat for the lawyers of Monsanto after another jury ruled in 2018 that Glyphosate-based Roundup was responsible for the cancer illness of a California school grounds-keeper who contracted the same form of cancer after daily spraying school grounds with Roundup over years, unprotected. There a jury found Monsanto guilty of "malice and oppression" in that company executives, based on internal email discovery, knew that their glyphosate products could cause cancer and suppressed this information from the public.
A new independent study shows that those with highest exposure to glyphosate have a 41% increased risk of developing non-Hodgkin lymphoma (NHL) cancer. A meta-analysis of six studies containing nearly 65,000 participants looked at links between glyphosate-based herbicides and immune-suppression, endocrine disruption and genetic alterations. The authors found "the same key finding: exposure to GBHs (glyphosate-based herbicides) are associated with an increased risk of NHL (Non-Hodgkin's Lymphoma)." Further, they stated that glyphosate "alters the gut microbiome," and that that could "impact the immune system, promote chronic inflammation, and contribute to the susceptibility of invading pathogens." Glyphosate also "may act as an endocrine disrupting chemical because it has been found recently to alter sex hormone production" in both male and female rats.
In a long-term animal study by French scientists under Gilles Eric Seralini, Michael Antoniou and associates, it was demonstrated that even ultra-low levels of glyphosate herbicides cause non-alcoholic liver disease. The levels the rats were exposed to, per kg of body weight, were far lower than what is allowed in our food supply. According to the Mayo Clinic, today, after four decades or more pervasive use of glyphosate pesticides, 100 million, or 1 out of 3 Americans now have liver disease. These diagnoses are in some as young as 8 years old.
But glyphosate is not only having alarming effects on human health. Soil scientists are beginning to realize the residues of glyphosate application are also having a possibly dramatic effect on soil health and nutrition, effects that can take years to restore.
Killing Soils too
While most attention is understandably drawn to the human effects of exposure to glyphosate, the most widely used agriculture chemical in the world today, independent scientists are beginning to look at another alarming effect of the agrochemical- its effect on essential soil nutrients. In a study of the health of soils in the EU, the online journal Politico.eu found that the effects of spraying of glyphosate on the major crops in European agriculture is having disastrous consequences on soil health in addition to killing weeds.
Scientists at Austria's University of Natural Resources and Life Sciences in Vienna showed that casting activity of earthworms had nearly disappeared from the surface of farmland within three weeks of glyphosate application. Casting is the process of the worm pushing fertile soils to the surface as they burrow, essential for healthy soil and plant nutrition. A study at Holland's Wageningen University of topsoil samples from more than 300 soil sites across the EU found that 83% of the soils contained 1 or more pesticide residues. Not surprisingly,
"Glyphosate and its metabolite AMPA, DDTs (DDT and its metabolites) and broad-spectrum fungicides… were the compounds most frequently found in soil samples and at the highest concentrations."
The use of various pesticides, above all glyphosate-based ones like Roundup, has exploded over the past four decades across the EU much as across the USA. The agribusiness industry claims that this has been the key to the dramatic rise in farm crop productivity. However if we look more closely at the data, while average yields of major grains such as rice, wheat and maize have more than doubled since 1960, the use of pesticides like glyphosate-based ones has risen by 15-20-fold. Oddly enough, while the EU requires monitoring of many things, monitoring of pesticide residues in soil is not required at the EU level. Until recently the effects of heavy use of pesticides such as Roundup have been ignored in scientific research.
Evidence of soil experts is beginning to reveal clear links between use of pesticides such as glyphosate and dramatic drops in soil fertility and the collapse of microbe systems essential to healthy soil. Worms are one of the most essential.
It's well-established that earthworms play a vital role in healthy soil nutrients. Soils lacking such are soils that deprive us of the essentials we need for healthy diets, a pandemic problem of soil depletion emerging globally over the past four decades, notably the same time frame that use of pesticides has exploded worldwide. Earthworms are beneficial as they enhance soil nutrient cycling and enhance other beneficial soil micro-organisms, and the concentration of large quantities of nutrients easily assimilable by plants.
The EU puts no limits on how much glyphosate can be put on crops even though it is established that glyphosate can kill specific fungi and bacteria that plants need to suck up nutrients in addition to its effects on earthworms. That is a major blind spot.
Where now?
What is becoming clearer is the colossal and obviously deliberate official blind eye given to potential dangers of glyphosate-based pesticides by regulatory bodies not only in the EU and the USA, but also in China, which today produces more glyphosate than even Monsanto. Since the Monsanto Roundup patent expired, Chinese companies, including Syngenta, Zhejiang Xinan Chemical Industrial Group Company, SinoHarvest, and Anhui Huaxing Chemical Industry Company, have emerged as the world's major producers of the chemical as well as largest consumers, a not good omen for the future of the legendary Chinese cuisine.
Glyphosate is the base chemical component for some 750 different brands of pesticides worldwide, in addition to Monsanto-Bayer's Roundup. Glyphosate residues have been found in tap water, orange juice, children's urine, breast milk, chips, snacks, beer, wine, cereals, eggs, oatmeal, wheat products, and most conventional foods tested. It's everywhere, in brief.
Despite the overwhelming evidence, however, EU Commission bureaucrats and the USA EPA continue to ignore prudence in not banning the toxic chemical pending thorough independent investigation over longer time. If I were cynical, I would almost think this continued official support for glyphosate-based herbicides is about more than mere bureaucratic stupidity or ignorance, even more than simply corruption, though that for sure plays a role. The nutritional quality of our food chain is being systematically destroyed and it is about more than corporate agribusiness profit.
About the author
F. William Engdahl is strategic risk consultant and lecturer, he holds a degree in politics from Princeton University and is a best-selling author on oil and geopolitics, exclusively for the online magazine "New Eastern Outlook" where this article was originally published. He is a frequent contributor to Global Research.
F. William Engdahl
Global Research
Havana Syndrome again? CIA officers are mowed down by a mysterious disease
A CIA officer in Moscow experienced symptoms of the so-called "Havana syndrome" in 2017. This became known to The New York Times with reference to sources in diplomatic circles.
CIA officer Mark Polimepulos, who helped lead covert operations in Russia and Europe, complained about the manifestation of mysterious symptoms. According to the newspaper, in December 2017, he felt severe dizziness, which later developed into a prolonged migraine, forcing him to retire. At that time, Polymerpoulos was 48 years old.
It is noted that such a case was not the only one. Similar symptoms were experienced by the staff of the American ambassadors in Cuba and China in 2016-2018. However, the exact number of cases and the place where this happened is not named. It is alleged that the US diplomats have tried to influence in a similar way around the world.
At the same time, the US State Department was unable to establish an unambiguous reason that caused the "Havana syndrome." Among other things, it was assumed that the diplomats may have been exposed to an unidentified sound effect.
In 2017, it was reported that, beginning in late 2016, American diplomatic officials and their relatives in Cuba began to complain of symptoms such as hearing loss, nausea, headaches and balance disorder. 
The Associated Press received audio footage of the attack and described the harassing sounds as "the high-pitched sound of crickets combined with fingernails scratching on a board." Then the American government suggested that Russia or China could be the culprit.
Many victims are still undergoing rehabilitation. Specialists from the University of Pennsylvania performed magnetic resonance imaging and revealed visible changes in the structure of the brain in the diplomatic missions.
Differences were found in 23 men and 17 women who complained of health problems while on diplomatic duties in Havana. Scientists have yet to figure out what causes the unusual symptoms.
How Russia and the United States nearly started a nuclear war in 1995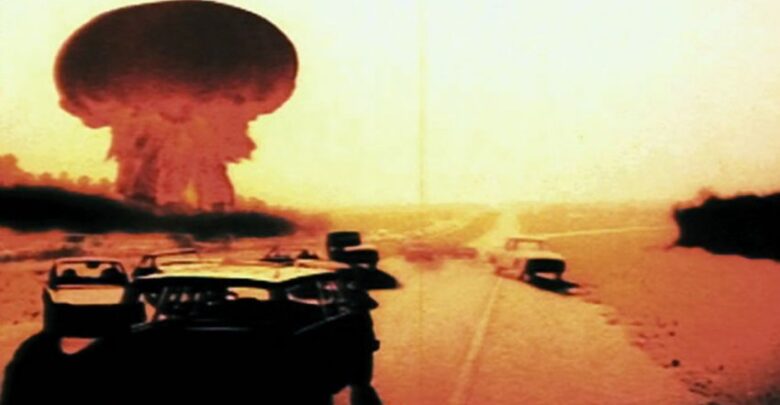 The Norwegian meteorological rocket incident remains the only time in history that the Russian president has activated his nuclear briefcase.
On January 25, 1995, Doomsday could have come in the world: the Russian Federation was preparing to launch a nuclear strike on the United States. How did it come about that the states that left the confrontation of the Cold War in the past and had just normalized relations with each other found themselves on the verge of mutual destruction?
The beginning of the war?
The cause of the crisis was an ordinary Norwegian meteorological rocket. Its launch from the small island of Anneia at 7 am local time (10 am Moscow time) towards Spitsbergen caused a stir in Russia.
Black Brant XII. Legion Media / ZUMA Press
Equipped with scientific equipment to study the aurora borealis, the Black Brant XII was similar in size to the nuclear-powered American Trident D-5 ballistic missile, intended for launch from submarines. In addition, it flew along a trajectory along which, as the Russian Defense Ministry believed, American missiles would fly in the event of a nuclear war.
In December 1994, Norway informed 28 states, including Russia, about the planned launch, but did not give a specific date, limiting itself to specifying the period: from January 15 to February 10 of the next year. Due to bureaucratic delays, this information did not reach the Russian Missile Warning System, which sounded the alarm.
Decisive minutes
An emergency meeting with the country's top political and military leadership was convened in the Kremlin. Defense Minister Pavel Grachev, Chief of the General Staff Mikhail Kolesnikov and President of the Russian Federation (as Supreme Commander-in-Chief) Boris Yeltsin had three strategic missile forces control terminals activated – the so-called nuclear suitcases.
Vladimir Sayapin / TASS
The military believed the lone missile could have been fired to create an electromagnetic pulse that knocked out Russian radars and communications systems. Following it, a massive blow could be expected.
For several tense minutes, as leaders watched it flight, it was decided whether Russia would launch a nuclear strike against the United States.
"Little is known today about what Yeltsin said at the time, given that it could have been some of the most dangerous moments in the entire history of the nuclear era," The Washington Post journalist, David Hoffman wrote three years after the incident : "They make it clear that the Cold War nuclear readiness system continues to operate, and how catastrophic its consequences could be, despite the fact that the feud between the great powers is already over."
The situation was discharged only when it became clear that the rocket had gone towards Spitsbergen (not far from which it fell into the ocean). The nuclear cases have been deactivated.
Russian President Boris Yeltsin (center) and Russian Defense Minister Pavel Grachev (right). Igor Mikhalev / Sputnik
The incident with bringing Russia's Strategic Nuclear Forces to combat readiness, soon became the property of the world community. When, four years later, the Norwegians were about to repeat their launch of Black Brant XII and reported this to the Russian Foreign Ministry, the US additionally warned all key Russian military departments about it through their channels. As a result, this time there were no unpleasant surprises.
Source: rbth.com
Germany conducted exercises in case of nuclear war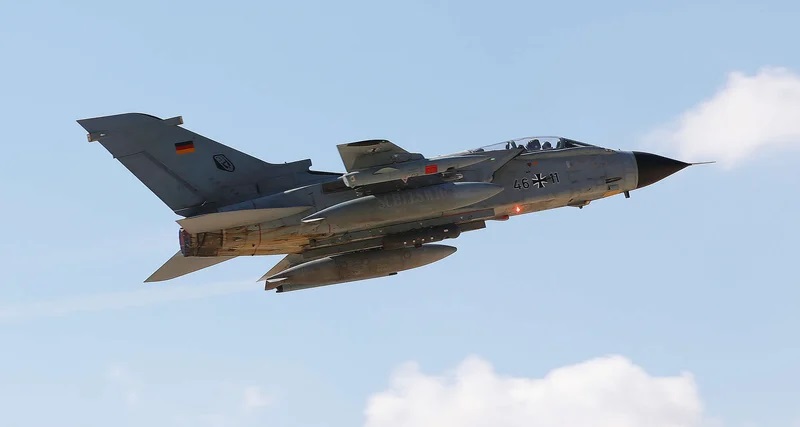 The Bundeswehr with partners in the North Atlantic Alliance ( NATO) trained in operations in a nuclear war.
The German army, together with Italian, Belgian and Dutch colleagues, conducted exercises in the event of a conflict with the use of nuclear weapons.
The location of the exercise "Steadfest Noon" was chosen airbase "Nörfenich", where the tactical squadron of the Luftwaffe 31 "Boelcke" is located. Together with the Luftwaffe of the Bundeswehr, the air forces of other NATO countries, in particular, Italy, the Netherlands and Belgium, took part in the exercises.
According to a report by Bild, the exercise scenario involved training procedures for safely removing nuclear weapons from storage, delivering ammunition and installing them on aircraft. The training flights took place without nuclear weapons, and in parallel with the aviation exercises at the Büchel airbase, where the tactical squadron of the Luftwaffe 51 Immelman is located, the Resilient Guard air defense systems were trained to protect the airfield from air attacks.
The training sites for the Luftwaffe of the Bundeswehr were not chosen by chance, since the Nörfenich airbase is a reserve storage site for the B61, a hydrogen bomb that forms the basis of nuclear weapons of the US strategic nuclear forces. 
Some of this ammunition is stationed at NATO bases in Europe. The exact number of hydrogen bombs that are stored at European sites and which ones are not reported. In Europe, the B61 is carried by Panavia Tornado fighter-bombers (pictured) and General Dynamics F-16 Fighting Falcon fighters.
Recall that the B61 thermonuclear bomb is the main weapon of the US strategic nuclear forces, although it entered service in 1968. Since 2012, a new guided version of the B61-12 has been under development, which will replace all B61 and B83 bombs that have been in service since 1983. It can be used both on strategic bombers and tactical aircraft. About two billion dollars were spent on the development of the 12th modification of the aerial bomb.