Glyphosate & Colorectal Cancer in Young Adults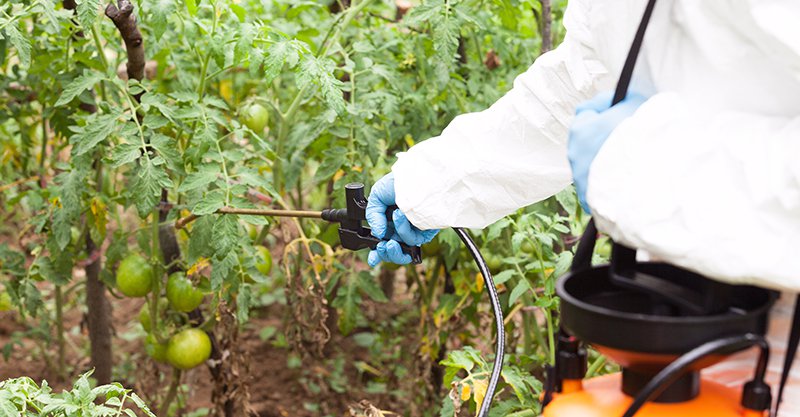 The Facts:This article was written by By Lyn Redwood, RN, MSN, President of Children's Health Defense.
Reflect On:How did our federal health regulatory agencies ever approve something so dangerous and damaging to human health?
In Part I, "The Disturbing Increase in Colorectal Cancer in Young Adults," we called attention to the steep rise in colorectal cancer incidence in young people in their twenties and thirties and discussed the risks associated with viral vaccines. In Part II, we discuss glyphosate as another plausible culprit in the colorectal cancer epidemic.
Gut bacteria play a pivotal role in shoring up brain health and overall health. This fact has become a widely acknowledged talking point in scientific circles as well as in the popular press. The reverse is also true—when diet or environmental factors produce gut dysbiosis (an imbalance of the microbes that reside in the gastrointestinal tract), the imbalance can "impact the pathologies of many diseases."
Colorectal cancer has increased by 51% in Americans under age 50 since the mid-1990s, and researchers suggest that "early life exposures…may be contributing to the rise" in that age group. A leading hypothesis is that gut dysbiosis is playing an active part—perhaps by disrupting young people's immune response and triggering overactivation of cell signaling proteins in the colon. Some researchers have even posited a "bidirectional self-feeding relationship" between the gut microbiome and colorectal cancer, with gut dysbiosis contributing to colorectal cancer growth and progression, and tumor growth in turn disturbing the gut microbiome.
Autism investigators have been at the forefront of research on the gut microbiome. They point to environmental toxins and antibiotic use as two influences that can shift the gut's microbial composition in an unfavorable direction. Scientists attribute up to 85% of colorectal cancers to environmental and microbial factors. Glyphosate (the leading ingredient of Roundup) is both an herbicide and a patented antimicrobial. Could the upward trend in glyphosate usage that began roughly three decades ago have something to do, therefore, with the skyrocketing incidence of colorectal cancer in young people? Although recent court cases linking Roundup to cancer have focused mostly on other types of cancer such as non-Hodgkin's lymphoma, the evidence that glyphosate wreaks havoc with gut bacteria has led many researchers to suspect that the answer is yes.
Glyphosate in the air and everywhere
These days, glyphosate exposure affects everyone, not just farmworkers. Newsweek reported in 2016 that the world is "awash in glyphosate," with a fifteen-fold increase in Roundup use since the mid-1990s. American agriculture sprays glyphosate on at least 70 food crops. As a result, glyphosate residues are now rampant in the U.S. food supply, including in the processed Cheerios, Doritos and Oreos so frequently gobbled up by children and adolescents.
Studies have documented concerning levels of glyphosate in Americans' urine and breastmilk. One study of U.S. adults found that average glyphosate levels in urine increased by a factor of thirteen over the two-decade period between 1993–1996 and 2014–2016—and seven out of ten study participants had glyphosate levels above the limits of detection. Mean levels of a glyphosate metabolite called AMPA measured approximately 36 times higher in the second time period. Moms Across America has reported high levels of glyphosate in three out of ten breastmilk samples tested.
Glyphosate and the gut
A variety of in-progress clinical trials are exploring the link between the intestinal microbiota and colorectal cancer. Completed studies have already shown that individuals with colorectal cancer "display instability in the composition of their gut bacterial communities when compared with healthy controls" and have elevated levels of unfavorable bacterial species. Several of these species exhibit "pro-inflammatory and pro-carcinogenic properties, which could consequently have an impact on colorectal carcinogenesis." In fact, researchers suggest that measurement of these out-of-whack bacterial populations could have "potential value as a marker of colon cancer."
The widespread and intensive use of glyphosate has exacerbated "distortions in microbial communities." Researchers note that:
Shifts in microbial compositions due to selective pressure by glyphosate may have contributed to the proliferation of plant and animal pathogens. …[W]e hypothesize that the selection pressure for glyphosate-resistance in bacteria could lead to shifts in microbiome composition and increases in antibiotic resistance to clinically important antimicrobial agents.
Researchers Anthony Samsel and Stephanie Seneff have written extensively about glyphosate in a series of papers elucidating "pathways to modern diseases." They note that in animals, glyphosate "has been shown to disrupt gut bacteria…, preferentially killing beneficial forms and causing an overgrowth of pathogens." Overgrowth of opportunistic pathogens can lead to a breakdown of the gut lining and the development of "leaky gut" syndrome. Researchers describe "the loss of gut barrier integrity" as "an early event which contributes to chronic inflammation," and they have observed both gut dysbiosis and a dysfunctional intestinal barrier in colorectal cancer patients.
Turning a blind eye
Far from sticking up for American consumers, U.S. regulatory agencies such as the Environmental Protection Agency (EPA) and Food and Drug Administration (FDA) have largely turned a blind eye to concerns about glyphosate safety. The environmental website EcoWatch reported in 2016 that although the FDA routinely tests foods for pesticide residues, it had never tested for glyphosate residues until that year; EPA critics believe that the agency "has been unduly influenced by the agrichemical industry." EcoWatch also observed that U.S. regulators allow a much higher "acceptable daily intake" of glyphosate than is permitted in other countries.
In July, 2019, Children's Health Defense filed a lawsuit against Beech-Nut Nutrition Company, asserting that the company's labeling and marketing practices "deceive parents who seek to be mindful of what is contained in the baby foods they provide to their infants." Independent laboratory testing identified multiple synthetic pesticides, including glyphosate, in Beech-Nut's "Naturals" line of baby food. Children's Health Defense and Chairman and Chief Legal Counsel Robert F. Kennedy, Jr. take the health of our most precious resource—our children—very seriously and are at the forefront of legal efforts to challenge fraud and free children from exposure to toxic chemicals.
The rising toll of colorectal cancer deaths in young people who are in the prime of life points to the urgent need to reset regulatory priorities and put people before profits. Glyphosate's deleterious effects on the gut microbiome—just one of many problems associated with the herbicide—are one more nail in the coffin for a toxic product that is well past its use-by date.
Sign up for free news and updates from Robert F. Kennedy, Jr. and the Children's Health Defense. CHD is planning many strategies, including legal, in an effort to defend the health of our children and obtain justice for those already injured. Your support is essential to CHD's successful mission.
Opioid Crisis — A Result of Poverty, Availability and Pain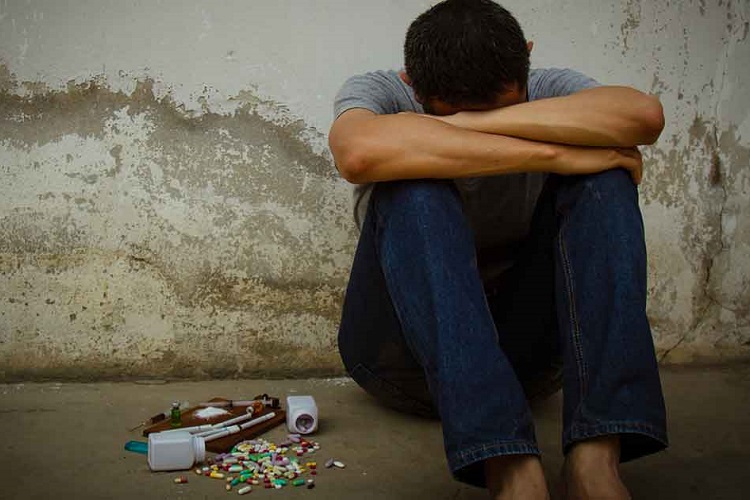 Dr. Mercola, Guest
Waking Times
In recent years, the devastating effects of wanton opioid use have become unmistakable, with opioid overdoses killing 47,600 Americans in 2017 alone. As of June 2017, opioids became the leading cause of death among Americans under the age of 50, and President Trump declared the opioid crisis a public health emergency that year in October.
I've written many previous articles detailing the background of how the U.S. ended up here. While the opioid crisis was largely manufactured by drug companies hell-bent on maximizing profits, leading to exaggerated and even fraudulent claims about the drugs' safety profile, the increased availability of opioids isn't the sole cause.
China is hiding information about the unknown virus and more patients are becoming sick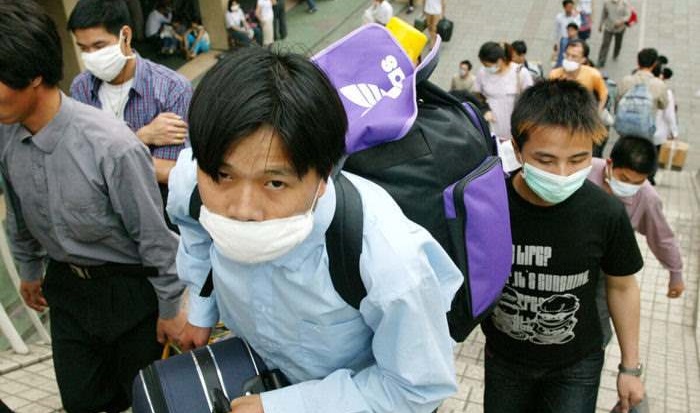 According to experts, hiding an outbreak of an unknown deadly disease can have serious effects on its control in neighboring China.
Global public health experts call on the Chinese authorities to guarantee transparency about the mysterious outbreak of viral pneumonia.
As of December 2019, 59 people were already infected in the Chinese city of Wuhan, with only 27 cases known at the beginning of January 2020. On January 5, 7 of the 59 cases were identified as "severe patients".
On January 9, Chinese authorities say they have identified a possible cause of the unknown viral pneumonia, a new type of coronavirus (MERS-CoV). However, they do not provide any information on the possible spread of the disease.
Authorities also did not specify exactly the number of patients currently being treated for the new respiratory disease. According to official data released on January 5, 2020, 59 people are being treated for a mysterious airway disease and 7 people are in critical condition.
Meanwhile, a senior Wuhan official unexpectedly resigned from his post, while authorities in Hong Kong and Taiwan are taking extra precautions to prevent the disease from spreading.
According to the Hong Kong Hospital Administration, there are already five patients in Hong Kong with symptoms of new pneumonia with respiratory infection. All five were infected soon in Wuhan.
On January 11, 2020, The Straits Times reported that the first case of a mysterious virus was registered in Singapore after the patient returned from Wuhan.
The onset of the epidemic has prompted Singapore, Hong Kong and Taiwan to step up screening for newcomers and patients with symptoms of pneumonia.
Why are they hiding the start of the epidemic?
The Chinese authorities have not reported an outbreak of so-called "viral pneumonia", and online rumors have linked the virus to severe acute respiratory syndrome ( SARS ), which killed more than 8,000 people in 2003 and killed 774 people.
A statement from the Wuhan City Health Commission on January 3, 2020 said the cause of the pneumonia was unclear. On 5 January, the Commission announced that it had ruled out SARS, Middle Eastern Respiratory Syndrome (MERS) and avian influenza as a cause of the epidemic and is still working to identify the virus.
Although such cases are reported in Hong Kong and Singapore, Chinese officials say there is no clear evidence of human-to-human transmission of the virus.
Until January 5, officials did not announce the date of the first case that was discovered and linked to the Wuhan fire. It happens on December 12, 2019. Wuhan Central Hospital, which treats some of the patients, declined comment, though Chinese and foreign media have been pushing hard to contact the medics.
On 3/01/2020, in an email to Laurie Garrett, a health analyst and Pulitzer Prize winner, wrote:
"The problem with China's current epidemic and response is that the Wuhan and Beijing authorities have provided very little information."
On January 1, Chinese police detained eight people for "the spread of pneumonia outbreak rumors on the Internet".
On January 5, the Hong Kong-based Apple Daily reported that security officials at Jingintan Hospital had expelled their journalist. All the doctors and nurses at the hospital the reporter saw were wearing protective suits, wearing face masks and safety goggles.
The journalist testified that new patients were admitted to the hospital in the afternoon, the same day. The hospital consists of two buildings, and the publication's official noted that patients infected with the virus were isolated in them.
The message says:
"Patients undergoing treatment in the North Building are in serious condition. When their health improves, they will be moved to the south building. "
Laurie Gareth commented on:
"China seems more interested in maintaining control than complying with international health regulations."
In 2005, the World Health Assembly adopted legally binding international health rules that required immediate notification to the WHO of any outbreak. China has signed this agreement.
Taiwanese pulmonologist Kuo Xu-Ta, who was the director of the SARS Center at McKay Hospital in Taipei, during a SARS epidemic in 2003, told Epoch Times:
"The epidemic information should be published immediately! The more the government tries to hide it, the worse it will be to fight the disease. "
The first death – on January 11, 2020, the media reported the first fatal case following a new illness. This is a 61-year-old man who was admitted to the hospital in very poor condition. He had advanced pneumonia with shortness of breath as well as liver problems. It was found that the man often visited a seafood market, from which most of the infected initially arrived.
The man died a week ago from a sudden cardiac arrest.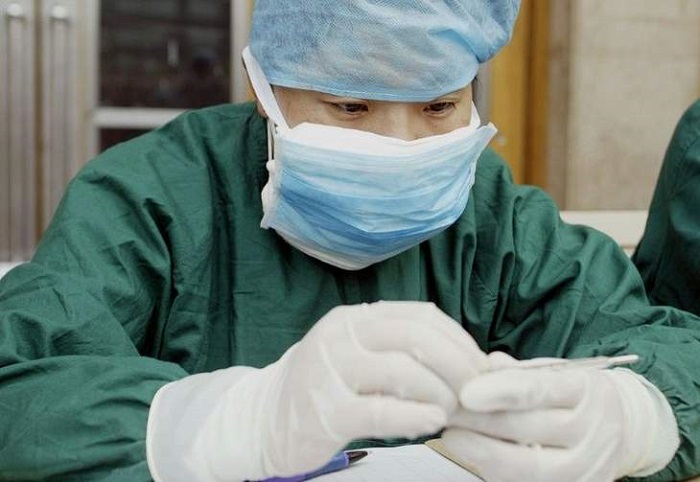 Sean Lin, a microbiologist who worked at the U.S. Army's Department of Viral Diseases, said the Chinese authorities may already know or suspect the source of the virus.
On January 3, he told the media:
"It's not just two, three days … It's probably been more than a month."
According to Lin, the Chinese Centers for Disease Control is level because of its infectious disease monitoring program. He believes that if patient samples have been tested in laboratories, the information available now may not be as limited as that reported in official statements.
Lynn thinks the delay in providing information about the new infection is because there are many mutations of the virus that take time to determine or "the authorities have more information but are hiding it ."
He adds:
"The public was not allowed to learn more about this situation."
He said the Chinese authorities should allow the media to monitor local hospitals and patients, conduct studies and inform the public about preventive measures.
Lynn shares:
"The problem with China is that the government has a very bad reputation in public health."
Hiding official information reminds everyone of the 2003 SAR outbreak and causes panic in China and neighboring regions. In 2002-2003, Chinese authorities covered the SARS epidemic for several weeks, but deaths and rumors forced them to tell the truth.
The Chinese did not warn the WHO or neighboring jurisdictions, which allowed (one) patient to "escape" to Hong Kong. The spread of the virus has led to 774 deaths in 37 countries.
Laurie Garrett was in Hong Kong and China during the 2003 epidemic, and then visited hospitals and memorials in Vietnam, Singapore and Hong Kong, where health care workers struggled and died from the disease.
She says:
"The lesson was understandable around the world: do not hide diseases. Fighting epidemics requires trust, and trust requires openness.
World public health is losing confidence in the Chinese government."
700 + American Doctors Given Over $1M Each From Pharma To Push Drugs & Medical Devices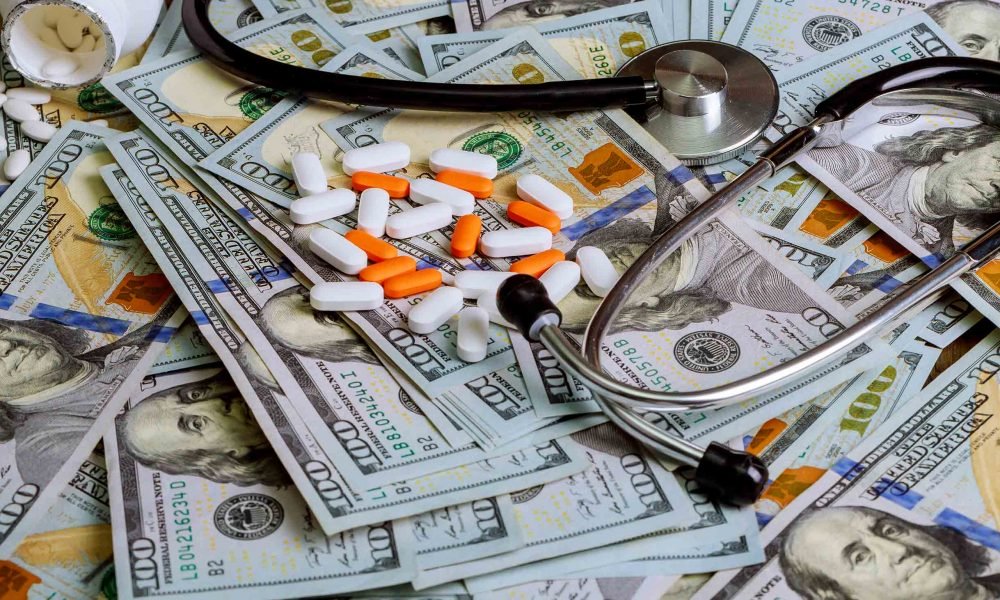 In a very thorough and revealing analysis of statistical industry payment data, ProPublica disclosed that more than 2,500 physicians have received at least half a million dollars apiece from drugmakers and medical device companies in the past five years alone, while more than 700 of those doctors received at least $1 million, and that doesn't include money for research or royalties from inventions.
In their article, the authors note that their previous analysis in 2013, which found out that 1 doctor had made $1 million and 21 doctors had made over $500,000 for the same reasons, was expected to be a wake-up call for more effective scrutiny, oversight, and challenges to these payments. Instead, these types of payments have become much more commonplace.
To identify the latest pharma millionaires and other spending trends, ProPublica analyzed more than 56 million payments made from 2014 to 2018 — the first five full years of the federal Open Payments initiative, which requires companies to publicly disclose the payments as part of the 2010 Affordable Care Act.

Some academics and physicians predicted that the exposure might cause companies to rethink making payments and doctors to rethink taking them. A flurry of studies matched the payment data with doctors' prescribing choices and found links between the payments and the products doctors chose.

But ProPublica's new analysis shows that the public reporting has not dampened the enthusiasm of the drug and medical device industry for having doctors deliver paid dinner talks and sponsored speeches or paying them to consult on products.

In fact, there has been almost no change in how much the industry is spending. Each year from 2014 to 2018, drug and medical device companies spent between $2.1 billion and $2.2 billion paying doctors for speaking and consulting, as well as on meals, travel and gifts for them.
It turns out, even if this information needs to be disclosed, even if many studies found links between the payments and the products doctors chose to foist upon their patients, there doesn't seem to be any rush to curtail or prevent such an arrangement between doctors and the industry. Shouldn't doctors' recommendations to their patients and to other doctors be based solely on their own research and conscience, and not on the potential for a lavish secondary income?
One would think so. But that isn't the current sentiment. There seems to be a fairly universal acceptance among doctors in the U.S. of the idea of receiving remuneration from industry to speak favorably about their products. As the latest analysis points out,
Over the course of five years, 1 million doctors, dentists, optometrists, chiropractors and podiatrists received at least one payment, most often a meal, from a company. Of those practitioners, more than 323,000 received at least one payment every year. About 240,000 received a payment in only one year. And the rest received payments in more than one year but in fewer than five.

For context, there are about 1.1 million doctors in the United States.
Why It Matters. While there is transparency in these payments, there is no denying that this arrangement sets up many doctors for a huge conflict of interests. If they can make a secondary yearly salary greater that what they earn as a doctor simply by using their 'authority' as doctors to promote products, would many doctors be able to choose to pass this up simply because they were not certain the product was safe or effective? How many would actually do the arduous work of researching the product they would be promoting, with the only reward being a clear conscience if they ended up choosing not to promote that product?
The article notes that in fact the industry doesn't care if doctors like or approve of their products–the bottom line is that they pay doctors to use and recommend their products, sometimes in clearly unethical or illegal ways:
There is a perception among many physicians, including some in academia, that drug company payments are fairly benign — a moonlighting gig that educates other doctors about important medications. But since ProPublica began looking at physician payments, one drugmaker after another has paid tens, or even hundreds, of millions of dollars to resolve allegations of improper, or illegal, marketing tactics.

In fact, drug company whistleblowers and federal prosecutors have said explicitly that in some cases the payments were actually bribes and kickbacks. And this behavior has continued despite tools like Dollars for Docs.
The article then goes on to examine some prominent examples.
The Conscious Takeaway. Take a look at this short video of an old advertisement for Camel cigarettes from 1949:
Whenever I think about today's relationship between Western doctors and the Western medical industry, I think back to the time when doctors were being used in ads to promote cigarettes. While in this ad from 60 years ago these are likely actors and not real doctors promoting cigarettes, I can't help but think that little has changed over the years, and that many of the doctors today who take vast sums of money to go ahead and promote harmful products like pharmaceutical drugs and recommend them to other doctors and to their patients are not 'real' doctors but actors, phonies, choosing money over the Hippocratic oath to 'do no harm.'
Meanwhile, people still see doctors as the trusted authority in matters of health. How many people have to die of opiod and other pharmaceutical drug use before we say to ourselves that we cannot rely on doctors to be the authority on our health? Certainly there are good doctors out there, and many more are well-meaning, but can we not see that the entire Western medical system was designed so that Western doctors (MDs) have been fiercely promoted as the true authorities on health, while other traditional healers have long been marginalized as quacks, with their traditional methods denigrated as pseudoscience?
Seeing the truth behind this narrative has allowed many people to regain sovereignty in the area of their health. More and more people are taking responsibility for their health rather than naively trusting a doctor's recommendation simply because that doctor has a 'medical license.'
Looking Deeper. The Western medical establishment has been set up as a business, and has tried to establish itself as the sole authority on health in order to maximize profits for its products. This is not conjecture, this is obvious fact, and the analysis above is one of many examples of it.
For those conscious individuals who dig a little deeper into the effects of Western medicine versus traditional Eastern practices such as acupuncture, naturopathy, and energy healing, they see very quickly that it is the latter that holds true to the oath to 'do no harm.'