Glyphosate & Colorectal Cancer in Young Adults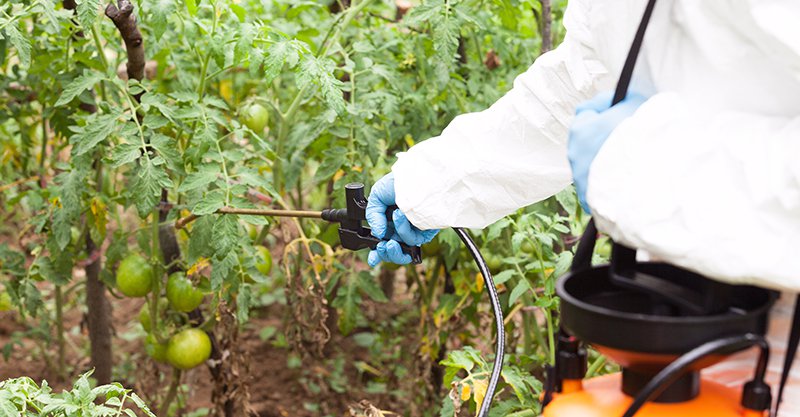 The Facts:This article was written by By Lyn Redwood, RN, MSN, President of Children's Health Defense.
Reflect On:How did our federal health regulatory agencies ever approve something so dangerous and damaging to human health?
In Part I, "The Disturbing Increase in Colorectal Cancer in Young Adults," we called attention to the steep rise in colorectal cancer incidence in young people in their twenties and thirties and discussed the risks associated with viral vaccines. In Part II, we discuss glyphosate as another plausible culprit in the colorectal cancer epidemic.
Gut bacteria play a pivotal role in shoring up brain health and overall health. This fact has become a widely acknowledged talking point in scientific circles as well as in the popular press. The reverse is also true—when diet or environmental factors produce gut dysbiosis (an imbalance of the microbes that reside in the gastrointestinal tract), the imbalance can "impact the pathologies of many diseases."
Colorectal cancer has increased by 51% in Americans under age 50 since the mid-1990s, and researchers suggest that "early life exposures…may be contributing to the rise" in that age group. A leading hypothesis is that gut dysbiosis is playing an active part—perhaps by disrupting young people's immune response and triggering overactivation of cell signaling proteins in the colon. Some researchers have even posited a "bidirectional self-feeding relationship" between the gut microbiome and colorectal cancer, with gut dysbiosis contributing to colorectal cancer growth and progression, and tumor growth in turn disturbing the gut microbiome.
Autism investigators have been at the forefront of research on the gut microbiome. They point to environmental toxins and antibiotic use as two influences that can shift the gut's microbial composition in an unfavorable direction. Scientists attribute up to 85% of colorectal cancers to environmental and microbial factors. Glyphosate (the leading ingredient of Roundup) is both an herbicide and a patented antimicrobial. Could the upward trend in glyphosate usage that began roughly three decades ago have something to do, therefore, with the skyrocketing incidence of colorectal cancer in young people? Although recent court cases linking Roundup to cancer have focused mostly on other types of cancer such as non-Hodgkin's lymphoma, the evidence that glyphosate wreaks havoc with gut bacteria has led many researchers to suspect that the answer is yes.
Glyphosate in the air and everywhere
These days, glyphosate exposure affects everyone, not just farmworkers. Newsweek reported in 2016 that the world is "awash in glyphosate," with a fifteen-fold increase in Roundup use since the mid-1990s. American agriculture sprays glyphosate on at least 70 food crops. As a result, glyphosate residues are now rampant in the U.S. food supply, including in the processed Cheerios, Doritos and Oreos so frequently gobbled up by children and adolescents.
Studies have documented concerning levels of glyphosate in Americans' urine and breastmilk. One study of U.S. adults found that average glyphosate levels in urine increased by a factor of thirteen over the two-decade period between 1993–1996 and 2014–2016—and seven out of ten study participants had glyphosate levels above the limits of detection. Mean levels of a glyphosate metabolite called AMPA measured approximately 36 times higher in the second time period. Moms Across America has reported high levels of glyphosate in three out of ten breastmilk samples tested.
Glyphosate and the gut
A variety of in-progress clinical trials are exploring the link between the intestinal microbiota and colorectal cancer. Completed studies have already shown that individuals with colorectal cancer "display instability in the composition of their gut bacterial communities when compared with healthy controls" and have elevated levels of unfavorable bacterial species. Several of these species exhibit "pro-inflammatory and pro-carcinogenic properties, which could consequently have an impact on colorectal carcinogenesis." In fact, researchers suggest that measurement of these out-of-whack bacterial populations could have "potential value as a marker of colon cancer."
The widespread and intensive use of glyphosate has exacerbated "distortions in microbial communities." Researchers note that:
Shifts in microbial compositions due to selective pressure by glyphosate may have contributed to the proliferation of plant and animal pathogens. …[W]e hypothesize that the selection pressure for glyphosate-resistance in bacteria could lead to shifts in microbiome composition and increases in antibiotic resistance to clinically important antimicrobial agents.
Researchers Anthony Samsel and Stephanie Seneff have written extensively about glyphosate in a series of papers elucidating "pathways to modern diseases." They note that in animals, glyphosate "has been shown to disrupt gut bacteria…, preferentially killing beneficial forms and causing an overgrowth of pathogens." Overgrowth of opportunistic pathogens can lead to a breakdown of the gut lining and the development of "leaky gut" syndrome. Researchers describe "the loss of gut barrier integrity" as "an early event which contributes to chronic inflammation," and they have observed both gut dysbiosis and a dysfunctional intestinal barrier in colorectal cancer patients.
Turning a blind eye
Far from sticking up for American consumers, U.S. regulatory agencies such as the Environmental Protection Agency (EPA) and Food and Drug Administration (FDA) have largely turned a blind eye to concerns about glyphosate safety. The environmental website EcoWatch reported in 2016 that although the FDA routinely tests foods for pesticide residues, it had never tested for glyphosate residues until that year; EPA critics believe that the agency "has been unduly influenced by the agrichemical industry." EcoWatch also observed that U.S. regulators allow a much higher "acceptable daily intake" of glyphosate than is permitted in other countries.
In July, 2019, Children's Health Defense filed a lawsuit against Beech-Nut Nutrition Company, asserting that the company's labeling and marketing practices "deceive parents who seek to be mindful of what is contained in the baby foods they provide to their infants." Independent laboratory testing identified multiple synthetic pesticides, including glyphosate, in Beech-Nut's "Naturals" line of baby food. Children's Health Defense and Chairman and Chief Legal Counsel Robert F. Kennedy, Jr. take the health of our most precious resource—our children—very seriously and are at the forefront of legal efforts to challenge fraud and free children from exposure to toxic chemicals.
The rising toll of colorectal cancer deaths in young people who are in the prime of life points to the urgent need to reset regulatory priorities and put people before profits. Glyphosate's deleterious effects on the gut microbiome—just one of many problems associated with the herbicide—are one more nail in the coffin for a toxic product that is well past its use-by date.
Sign up for free news and updates from Robert F. Kennedy, Jr. and the Children's Health Defense. CHD is planning many strategies, including legal, in an effort to defend the health of our children and obtain justice for those already injured. Your support is essential to CHD's successful mission.
Havana Syndrome again? CIA officers are mowed down by a mysterious disease
A CIA officer in Moscow experienced symptoms of the so-called "Havana syndrome" in 2017. This became known to The New York Times with reference to sources in diplomatic circles.
CIA officer Mark Polimepulos, who helped lead covert operations in Russia and Europe, complained about the manifestation of mysterious symptoms. According to the newspaper, in December 2017, he felt severe dizziness, which later developed into a prolonged migraine, forcing him to retire. At that time, Polymerpoulos was 48 years old.
It is noted that such a case was not the only one. Similar symptoms were experienced by the staff of the American ambassadors in Cuba and China in 2016-2018. However, the exact number of cases and the place where this happened is not named. It is alleged that the US diplomats have tried to influence in a similar way around the world.
At the same time, the US State Department was unable to establish an unambiguous reason that caused the "Havana syndrome." Among other things, it was assumed that the diplomats may have been exposed to an unidentified sound effect.
In 2017, it was reported that, beginning in late 2016, American diplomatic officials and their relatives in Cuba began to complain of symptoms such as hearing loss, nausea, headaches and balance disorder. 
The Associated Press received audio footage of the attack and described the harassing sounds as "the high-pitched sound of crickets combined with fingernails scratching on a board." Then the American government suggested that Russia or China could be the culprit.
Many victims are still undergoing rehabilitation. Specialists from the University of Pennsylvania performed magnetic resonance imaging and revealed visible changes in the structure of the brain in the diplomatic missions.
Differences were found in 23 men and 17 women who complained of health problems while on diplomatic duties in Havana. Scientists have yet to figure out what causes the unusual symptoms.
How Russia and the United States nearly started a nuclear war in 1995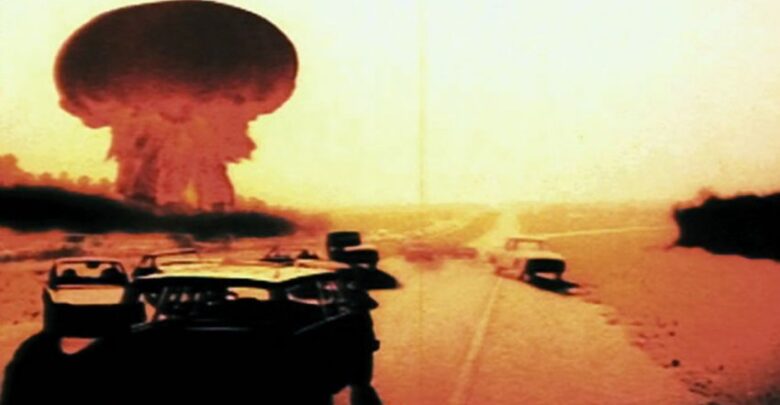 The Norwegian meteorological rocket incident remains the only time in history that the Russian president has activated his nuclear briefcase.
On January 25, 1995, Doomsday could have come in the world: the Russian Federation was preparing to launch a nuclear strike on the United States. How did it come about that the states that left the confrontation of the Cold War in the past and had just normalized relations with each other found themselves on the verge of mutual destruction?
The beginning of the war?
The cause of the crisis was an ordinary Norwegian meteorological rocket. Its launch from the small island of Anneia at 7 am local time (10 am Moscow time) towards Spitsbergen caused a stir in Russia.
Black Brant XII. Legion Media / ZUMA Press
Equipped with scientific equipment to study the aurora borealis, the Black Brant XII was similar in size to the nuclear-powered American Trident D-5 ballistic missile, intended for launch from submarines. In addition, it flew along a trajectory along which, as the Russian Defense Ministry believed, American missiles would fly in the event of a nuclear war.
In December 1994, Norway informed 28 states, including Russia, about the planned launch, but did not give a specific date, limiting itself to specifying the period: from January 15 to February 10 of the next year. Due to bureaucratic delays, this information did not reach the Russian Missile Warning System, which sounded the alarm.
Decisive minutes
An emergency meeting with the country's top political and military leadership was convened in the Kremlin. Defense Minister Pavel Grachev, Chief of the General Staff Mikhail Kolesnikov and President of the Russian Federation (as Supreme Commander-in-Chief) Boris Yeltsin had three strategic missile forces control terminals activated – the so-called nuclear suitcases.
Vladimir Sayapin / TASS
The military believed the lone missile could have been fired to create an electromagnetic pulse that knocked out Russian radars and communications systems. Following it, a massive blow could be expected.
For several tense minutes, as leaders watched it flight, it was decided whether Russia would launch a nuclear strike against the United States.
"Little is known today about what Yeltsin said at the time, given that it could have been some of the most dangerous moments in the entire history of the nuclear era," The Washington Post journalist, David Hoffman wrote three years after the incident : "They make it clear that the Cold War nuclear readiness system continues to operate, and how catastrophic its consequences could be, despite the fact that the feud between the great powers is already over."
The situation was discharged only when it became clear that the rocket had gone towards Spitsbergen (not far from which it fell into the ocean). The nuclear cases have been deactivated.
Russian President Boris Yeltsin (center) and Russian Defense Minister Pavel Grachev (right). Igor Mikhalev / Sputnik
The incident with bringing Russia's Strategic Nuclear Forces to combat readiness, soon became the property of the world community. When, four years later, the Norwegians were about to repeat their launch of Black Brant XII and reported this to the Russian Foreign Ministry, the US additionally warned all key Russian military departments about it through their channels. As a result, this time there were no unpleasant surprises.
Source: rbth.com
Germany conducted exercises in case of nuclear war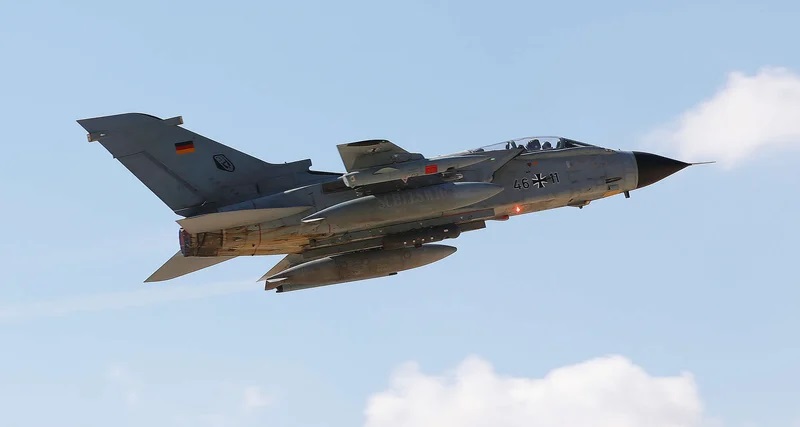 The Bundeswehr with partners in the North Atlantic Alliance ( NATO) trained in operations in a nuclear war.
The German army, together with Italian, Belgian and Dutch colleagues, conducted exercises in the event of a conflict with the use of nuclear weapons.
The location of the exercise "Steadfest Noon" was chosen airbase "Nörfenich", where the tactical squadron of the Luftwaffe 31 "Boelcke" is located. Together with the Luftwaffe of the Bundeswehr, the air forces of other NATO countries, in particular, Italy, the Netherlands and Belgium, took part in the exercises.
According to a report by Bild, the exercise scenario involved training procedures for safely removing nuclear weapons from storage, delivering ammunition and installing them on aircraft. The training flights took place without nuclear weapons, and in parallel with the aviation exercises at the Büchel airbase, where the tactical squadron of the Luftwaffe 51 Immelman is located, the Resilient Guard air defense systems were trained to protect the airfield from air attacks.
The training sites for the Luftwaffe of the Bundeswehr were not chosen by chance, since the Nörfenich airbase is a reserve storage site for the B61, a hydrogen bomb that forms the basis of nuclear weapons of the US strategic nuclear forces. 
Some of this ammunition is stationed at NATO bases in Europe. The exact number of hydrogen bombs that are stored at European sites and which ones are not reported. In Europe, the B61 is carried by Panavia Tornado fighter-bombers (pictured) and General Dynamics F-16 Fighting Falcon fighters.
Recall that the B61 thermonuclear bomb is the main weapon of the US strategic nuclear forces, although it entered service in 1968. Since 2012, a new guided version of the B61-12 has been under development, which will replace all B61 and B83 bombs that have been in service since 1983. It can be used both on strategic bombers and tactical aircraft. About two billion dollars were spent on the development of the 12th modification of the aerial bomb.