Global Weather Modification Assault Causing Climate Chaos And Environmental Catastrophe
By Dane Wigington geoengineeringwatch
What Major Factor Causing "Climate Change" Are They Not Telling Us About?
More alarming articles and studies are surfacing each day which confirm the rapidly changing state of Earth's life support systems and climate. Humanity has decimated the planet in countless ways and the repurcussions are becoming catastrophic. Though there are certainly many parts to this unfolding story, the largest piece of the puzzle by far still goes completely unacknowledged by most of the scientific community and all of the main stream media/corporate/military/industrial complex. The massive elephant in the room has been, and still is, "stratospheric aerosol geoengineering" (SAG), AKA "solar radiation management" (SRM).
What Is Stratospheric Aerosol Geoengineering And Why Is It So Dangerous?
Stratospheric aerosol geoengineering is a primary term for the ongoing global climate modification programs being conducted by major powers around the world. "Aerosols" is simply a term for a microscopic particle that is suspended in the air. A primary stated goal of the geoengineering programs is to provide a "solar shield" to slow "runaway climate change" by spraying tens of millions of tons of highly toxic metal nano particulates (a nanometer is 1/1,000,000,000 of a meter) into the atmosphere from jet aircraft. Is the spraying only for solar radiation management? Based on available data, there are a number of known objectives including but not limited to SRM, weather warfare, over the horizon radar enhancement, controlling food production, and probable biological testing. There are likely many more aspects and agendas related to the atmospheric spraying which we can not yet know.
Many geoengineering patents have a stated goal of slowing global warming.
Aluminum/alumina, among other toxic metals, is showing up in countless rain tests around the world. The amount of aluminum, barium, and other metals in these rain/snow tests is always high and often completely off the charts. Snow tests from Mt Shasta in Northern California were toxic beyond belief. This area of the Pacific Northwest was thought to be a pristine water source. Dozens of rain samples taken in this region from numerous individuals were tested at the State certified lab in Northern California and showed shocking results without exception. Former US Forest Service Biologist Francis Mangles has confirmed the alarming heavy metal contamination with his own testing. Snow tests taken from the side of Mt. Shasta showed aluminum content as high as 61,000 PPB. (parts per billion). This level of aluminum in the snow is tens of thousands of times anything that might be considered "normal background" contamination.
Levels this high can only be considered extremely toxic. Since these toxic metals are in the snow, they can only come from the air. Aluminum/alumina in "free form" does not naturally exist in the environment but is always bonded to other elements. So where is it coming from? Aluminum is the primary element named in numerous geoengineering patents. The same patents that describe dispersing this aluminum from jets for the expressed purpose of blocking the sun which is exactly what we see aircraft "trails" doing in our skies day in and day out, creating artificial cloud cover and haze which blocks direct sunlight.
It is important to remember this contamination is not local, but global in scope. Movements have formed in countries all over the world which are desperately trying to address this dire issue.
Shrinking Atmosphere, Disturbed Hydrological Cycle, Fungal Proliferation and Species Extinction
Ozone layer damage is yet another known consequence of geoengineering the atmosphere. Other recent studies now note a "shrinking atmosphere" which is very possibly also linked to the ongoing geoengineering programs.
The "hydrological cycle" of the planet is being completely disrupted by the geoengineering aerosol saturation of the atmosphere. Fungal proliferation is yet another inevitable crisis when the atmosphere is filled with particulates, soils are contaminated with the geoengineering fallout, and waters are polluted with the same. Already, countless species are feeling the effects. The current "species extinction rate" should be absolutely shocking to all. At the present time the "extinction rate is 10,000 times "natural variability". This is 1,000,000% of "normal background rates". Though main stream media would never discuss this, we are currently in the sixth mass extinction on planet Earth. Is geoengineering responsible for all of this? Of course not all, but if the available science and data is considered, geoengineering is likely by far the single most significant cause of environmental and climate devastation on the planet today.
If all available information is considered, geoengineering appears to be the greatest and most immediate threat to all life on Earth short of nuclear catastrophe.
Drought, Deluge, And Hazy Toxic Skies, Welcome To Geoengineering
Aerosol Saturated Skies – The New Norm
Though rain and snow is falling in areas of North America, at times in a deluge or "blizzard" depending on the season, the droughts in the continental US ( and many other regions around the globe), are getting worse. There are now often massive areas of drifting cloud cover spanning thousands of miles over land masses and oceans with little or no precipitation. Why is this? Why are the skies so often completely featureless as these expansive cloud banks and upper level "haze" drift across the globe? If individual clouds can be recognized in these "drifting masses", they often appear "melted into" the upper story of geoengineering "haze". Horizon to horizon geoengineering trails are not the only sign of spraying. Clouds should be "white" and the sky "blue". Wispy, dingy, cob web like upper level "clouds" are are not natural and are another hallmark of spraying, as are "silvery white" skies.
The Geoengineering Connection
Atmospheric aerosol saturation greatly effects wind patterns and diminishes precipitation overall causing droughts of unprecedented scope and scale. The disruption in the hydrological cycle can also cause record rainfall as rain which was kept from falling in one location migrates elsewhere to come down in a deluge. The conditions described above are known consequences of stratospheric aerosol geoengineering (SAG) and solar radiation management (SRM) . All available science data confirms the effect of geoengineering particulates on rainfall. Though main stream science sources are still not willing to openly admit to the fact that geoengineering programs have been fully deployed for decades, a growing mountain of evidence makes this fact indisputable. Again, the ongoing stratospheric geoengineering programs are greatly reducing overall rainfall ( as mentioned) and all but eliminating deep blue skies. Blocking the sun with reflective geoengineering aerosols reduces evaporation. Wind is reduced significantly in many cases from atmospheric aerosol saturation as the particles scatter solar energy and thus reduce convection from the ground that would otherwise occur from daytime heating. The slowing of the wind reduces evaporation even more. Further, precipitation cells that do form are often dispersed and diminished from the excessive amount of geoengineering particulates. This causes too many "condensation nuclei" and the droplets do not combine and fall as rain but migrate on. When the planets natural weather is suppressed or altered by climate engineering, energy builds up in the biosphere. This contributes to catastrophic storms which will also increase along with catastrophic drought.
Global Dimming, The Loss Of Blue Skies
There is a mountain of scientific data to confirm the reality of "global dimming'. Most have never even heard the term much less noticed the effect over recent decades. Though articles from mainstream publications admit to the "global dimming" issue, most understate the percentage of dimming and all point the finger at "pollution particulates" as the sole cause. Countless jet aircraft which criss-cross our skies daily, dispersing millions of tons of toxic metal and chemical particulates, are completely ignored by all main stream media journalists and sources.
To date main stream media has done its best to avoid even mentioning the subject of geoengineering much less admitting to these ongoing programs of total planetary devastation. The overall ramifications from global dimming and geoengineering cannot be accurately quantified. Loss of photo synthesis, destruction of the ozone layer, reduction in global rainfall, loss of blue sky, toxification of soils and waters, these are only a few of the known consequences of the global atmospheric spraying
Greatly Diminished Atmospheric Protection From The Sun
What does this imply? As already documented above, saturating the atmosphere with particulates shreds the protective layers of the atmosphere, namely the ozone layer. Particulate saturation in the upper atmosphere causes a chemical reaction which does the damage. There is now a massive Northern hemisphere ozone hole in addition to the Southern Hemisphere hole we have all heard about for decades. Stratospheric aerosol geoengineering is in all likelihood the primary cause of the global ozone depletion, not just "CFC's" as we have been told. Again, this has already been cited above and can be easily researched. Search "geoengineering is destroying the ozone layer". All available science makes this point clear. Without the ozone layer, life in any form would likely not exist on our planet.
There is yet one more issue related to the destruction of our natural protection from the sun's usual radiation output: protection from solar flares. Coronal mass ejections or "CME's" can and will do horrific damage to our planet and most especially human infrastructure. If electricity grids are shut down due to a strong CME, the potential dangers are sobering indeed. With no grid power to cool nuclear power facilities for an extended time, we could face Fukushima x 100, or 200, or? Without cooling, meltdowns would eventually occur. Just one major nuclear catastrophe could exterminate life on the planet, let alone dozens or hundreds of them. Geoengineering is destroying our natural protection from such an event caused by a strong coronal mass ejection.
Wind Pattern Changes And Catastrophic Methane Release
Wind current pattern changes in turn trigger ocean current changes. Most are completely unaware of the wind and ocean current changes occurring around the globe. Even fewer are aware of the ramifications which are already unfolding from these changes.
Ocean current changes are already delivering warmer waters to regions with vast undersea methane deposits. These deposits are known as "methane hydrate" deposits and literally hold life on earth in the balance. Many regions around the globe are beginning to expel methane from hydrate and clathrate deposits. The East Siberian Shelf of the Arctic is already releasing en masse. All available data indicates that this event alone is changing our biosphere by the day. Though groups of scientists like the "Arctic Methane Emergency Group" (AMEG) are calling for "emergency wartime scale geoengineering to avert planetary catastrophe", available data indicates that the very geoengineering programs they are selling as a cure, are more likely a major causal factor in triggering the methane catastrophe in the first place. The fully deployed planetary geoengineering programs have been altering wind and rain patterns at an ever increasing level for decades. Again, it is these alterations that have likely been a major factor in the triggering of mass methane release.
Saturation of the atmosphere with methane is equivalent to covering the planet with a sheet of glass. The sun's thermal energy gets in, but does not get out. Though most articles on methane release state methane to be 20 times more potent a greenhouse gas than Co2, this is over a 100 year time horizon. Over a ten year time horizon, methane is at least 100 times more potent. In addition to the atmospheric damage caused by the methane release, there is also ocean acidification. As the methane migrates from the sea floor to the surface, much is dissolved into the water. Oceans are currently acidifying at an extremely alarming rate. Again, the consequences of methane release alone threatens all life on Earth.
No "Natural" Weather
The global geoengineering/weather modification/chemtrail programs have likely been going on for over six decades. Recently found documents from the NASA archives indicate that these programs already had budgets into the hundreds of millions of dollars even by the mid 1960′s. These already massive climate altering programs were radically ramped up in the last 15 years. Though most of us alive today have perhaps known little truly "natural" weather, what we are experiencing today is anything but natural. The climate now "swings" radically from one extreme to another. It is now common to have spring like temperatures one day and snow (likely artificially nucleated) the next. These "swings" or "fluctuations" are getting ever more severe.
Manipulation Of The Jet Stream And The Shredding Of The Atmosphere
Is this really possible? Available science as well as observed weather events and jet stream "anomalies" say absolutely yes.
HAARP is the acronym for a massively powerful "ionosphere heater" facility located in Alaska. This is a huge and extremely powerful antenna array which is capable of transmitting as much as three billion watts of power into the ionosphere. The effect of this is to create a 'bulge" in the atmosphere which in turn can alter the course of the jet stream. Such alterations can in turn "steer" weather systems. By such manipulation, storm fronts can be combined and worsened into "frankenstorms", or broken apart and dispersed.
There are thought to be at least 24 of these "ionosphere heaters" around the globe, some held by China and Russia. It has also become evident in recent years that "weather warfare" is already a lethal global reality. The potential of these frequency transmitter facilities is enhanced by the spraying of our skies. The saturation of the atmosphere with metal particulates makes the atmosphere more "conductive". This in turn increases the capabilities of the ionosphere heaters.
Dry Lightning And Out Of Control Forest Fires
An atmosphere that is more conductive from metal particulate saturation can produce more frequent lightning. These same particulates also have the net effect of "diminishing and dispersing" rain. Forests around the globe are now filled with dead and dying trees (referenced later in this article). In addition, the foliage of trees are now covered with what amounts to an "incendiary" dust from the geoengineering particulates. Add the shredded ozone layer which creates more heat, and the "weather modified" conditions are even worse. The obvious result is more frequent and catastrophic forest fires. This phenomenon is being played out around the globe. Summer of 2012 saw the Northern Hemisphere burning down and now it is Australia and Tasmania in meltdown.
Artificially Nucleated Snow Storms
Yet another seemingly impossible aspect of global weather modification is geoengineered snow storms.
Many will write this one off as impossible without any investigation. That is a mistake as the science of chemical ice nucleation is very established and commonly practiced in many arenas though it is hard to comprehend this process being done on such a massive scale.
There are several patents on "artificial ice nucleation for weather modification", including one from NASA.
Artificially nucleated storms appear to be carried out under a myriad of conditions. In many cases, storms that should have yielded only rain, can be artificially nucleated to "change over" to snow. The term "change over" has recently been coined by The Weather Channel and other corporate/military/industrial complex weather agencies. A geoengineered snow event is generally called "heavy wet snow" (another recent term). This "snow" can begin to fall at temperatures far above freezing though the ongoing chemical process eventually cools the surrounding air mass. The resulting "snow" and "ice" can sometimes remain a surprisingly long time in spite of warmer temperatures, a result of artificial chemical nucleation. This aspect of weather modification is covered in the following article, "Geoengineered Snow Storms Wreaking Havoc Around the Globe".
Temporary Cooling At The Cost Of A Worsened Overall Warming
This is the net result of geoengineering. Nature does not give something for nothing. This should seem all too obvious, but unfortunately the "scientists" in so many cases seem to be completely blind to the consequences of their experiments. In the case of cloud seeding to produce rain, if they succeed, then that moisture will not end up where it would have otherwise gone. In the case of saturation spraying that is known to diminish rain by scattering it into massive artificial cloud cover and haze, where will all that moisture end up? Coming down somewhere else in a deluge? Is this perhaps why the US west is locked in record drought and US east is having record rains?
The cooling effects of geoengineering come at the cost of a much worsened overall warming of the planet. Even NASA admits the "condensation trails" (geoengineering particulate trails) are warming the planet.
The Systemic Poisoning Of All Life On Earth
Sound like an "alarmist" statement or conspiracy theory? All available data points to this conclusion as a hard and undeniable fact for any that do objective research.
Countless lab tests of precipitation from around the globe (cited above) have been done by concerned individuals and groups in recent years, and the results are shocking to say the least. Our rain and snow is quite literally packed with the very same highly toxic heavy metals named in numerous geoengineering patents as primary elements. The air we breath is also laden with the same toxins aluminum/alumina, barium, strontium, manganese, thorium, and now even fluoride is being reported in recent tests from Norway. So much metal has fallen on the boreal forests of the Pacific Northwest that soil PH changes of up to 15 times more alkaline have been noted. A recent documentary film by filmmaker George Barnes titled "Look Up" covers some of these changes and the forest die off that is occurring in boreal forests. Though there are countless articles documenting the die off of forests around the globe, putting the blame only on increasing temperatures, drought, and beetles, none mention geoengineering. To omit geoengineering in this equation is to omit what appears to be the greatest factor of all. The lethal effects of "bioavailable" aluminum/alumina in rainwater and thus in the soils is well documented. Its effect on trees is also noted in science studies.
Of course there are corporations who exist to profit from calamity. Monsanto always seems to be at the top of this list. As geoengineered drought and aluminum sterilized soils force independent farmers to sell, international ag corporations are there to buy up the land and put to use their "aluminum resistant seeds."
What Is Geoengineering Doing To Us?
Inhalation of microscopic particulates is highly damaging no matter what the particulate material, the metallic particles in question are especially lethal. Respiratory ailments and mortalities are now literally epidemic. Degenerative human diseases that are linked to heavy metal exposure are now going virtually off the charts. ADD, Alzheimer's, Autism, ALL, immune disfunction, and many other diseases associated with heavy metals, have all skyrocketed in recent years. According to scientists like internationally know neuroscientist Russell Blalock, the heavy metal nano particles are so small that they pass right through the lung lining into the blood stream. There they can adhere to cell receptors like a plaque, slowly but surely shutting down bodily functions and the immune system. These metals are all but impossible to remove once they have become lodged in the body. In addition, virtually every bite we eat is now contaminated with these toxic nano particles as they are absorbed by plant life, which is highly damaging to crops.
Stratospheric aerosol geoengineering (AKA solar radiation management) has now tainted all. Every breath we take, every bite we eat, all is contaminated. A mountain of data, studies, and testing confirms this conclusion beyond reasonable doubt.
We are all quite literally under assault. The threat to all life on earth from the global weather modification programs cannot be overstated. It is up to all of us to help in the task of bringing these programs to light, and to a halt so the planet can begin to recover. Arm yourself with copies of credible articles, data, and DVD copies to help spread the word on this most dire issue.
It is likely the vast majority of military and private sector people involved with geoengineering do not understand the consequences of what they are involved in.
Time is not on our side. Every day global geoengineering continues, our odds are diminished. We must all pull together in the effort to shine the light on this greatest of all human crimes. Once the geoengineering issue is truly out in the open, and those who physically carry out the spraying realize what they are a part of, we have a chance to stop these lethal programs. DW
New World Order may be just around the corner now
Gordon Brown, former British Prime Minister, called on world leaders to create a temporary form of global government to overcome the dual medical and economic crisis caused by the Covid-19 pandemic.
Former Labor Prime Minister Gordon Brown was once at the center of international efforts to tackle the aftermath of the banking crisis in 2008. Now he states that there is a need for a working group with the participation of world leaders, health experts and heads of international organizations who will have executive powers to coordinate the response.
A virtual meeting of the G20 group of developed and developing countries, chaired by Saudi Arabia, will take place on Thursday, but Brown said that it would be preferable to include the UN Security Council.
Commenting on his statement, Brown said that the current crisis is different from the one he was involved in in 2008:
"It was an economic problem that had economic reasons and had an economic solution. And now there is a pandemic, which is, first of all, emergency medical care. And to ensure it requires joint action. But the more you intervene in emergency care, the more you put the economy at risk."
During the financial crisis, Brown convinced other world leaders of the need to help out banks, and then held a G20 meeting in London at which he proposed a package of measures to save the global financial system. And now, despite Donald Trump's "America First" policy, Brown is gathering international support for an emergency executive body. Brown said the global working group he proposed would fight the crisis on two fronts. A coordinated effort will be needed to find a vaccine and organize production, procurement and prevent speculation.
The target group could also coordinate the efforts of central banks, take measures to prevent record capital outflows from emerging market economies, and agree on a joint approach to using government spending to stimulate growth. Brown recalls that in 2008 there was resistance to using the G20 as a means to overcome the financial crisis, but now it should be clear to world leaders that so far there is no single approach to fighting the epidemic.
"We need some kind of working leader. If I organized everything again, I would have made the twenty wider organization, because in the current circumstances you should listen to all countries: countries that are most affected by the pandemic, countries that have the greatest economic significance, countries that have the potential for mass distribution epidemics such as Africa."
Mr. Brown does not disclose the name of the group with great powers neither the world great supreme leader, but, obviously, everything has been decided at the top and soon, as is written in ancient books, they will give the world a single ruler with extraordinary powers. Under the guise of fighting a pandemic, they will begin to forcibly give everyone vaccinations, along with which electronic identifiers will be injected. Thus, for those who refuse to accept the mark, very, very difficult times will come. Fortunately, according to ancient prophecies, these times will not drag on for long.
According to Christian and Muslim sources, all this circus with the great supreme world leader will last three and a half years, after which both the leader and his retinue will receive a cosmic kick.
However, according to Jewish sources, the quarantine will not last three and a half years, but no more than nine months, as the Babylonian Talmud says (tract Yoma, 10, p. 1): "The son of David (Messiah) will not appear, until the Roman kingdom spreads to the whole world for nine months, as it is said: "Therefore, He will betray them before the time (until) gives birth to a woman in labor; and the rest of his brothers will return to the sons of Israel. (Ave Micah 5, 2). " Thus, this "emergency committee", for which Mr. Brown is campaigning, is very reminiscent of the very "new Roman kingdom".
Therefore, the kingdom should be short-lived, many ancient sources write about this, so we follow the development of events.
Nibiru appeared on Google maps. A pretext?
Starting around December 21, 2012, YouTube and similar services are the main source of news on the Nibiru topic, where citizens cover the topic in private. NASA and other illustrious space agencies have not commented on Nibiru to this day.
However, it seems that something happened has changed recently and the topic of Nibiru began to be covered by Google: The photo caused some online excitement, since no one understands what it is. Is this a game of light or some kind of joke from Google? Or vice versa: is it not time for jokes and is Google broadcasting pn the approach of a new planet in plain text?
Many commentators of such videos now strongly believe that this is all part of an atmospheric effect, however, atmospheric effects are not covered by clouds: Meanwhile, observations of UFO's of various shapes and designs also somehow became unusually frequent and South America illuminates by flying balls at dusk: Say, that all of the above first appeared immediately yesterday, it's impossible – these phenomena have been observed for years. However, the quarantine blockade of the whole world is something new in the history of civilization.
Moreover, the most interesting, despite the wild disagreements between the United States and China, between Israel and Iran, between normal countries and Venezuela, the reaction to the epidemic is the same everywhere, as if everything is done according to a single command, a single scheme sent by a single boss. This fact once again suggests that the world is global and obey a single ruler. Therefore, in the light of the foregoing, we do not exclude that the owners of this world ruler have already arrived and the development of events will begin soon.
The scandalous Blue Beam project. The coming of Antichrist or a Great Deception?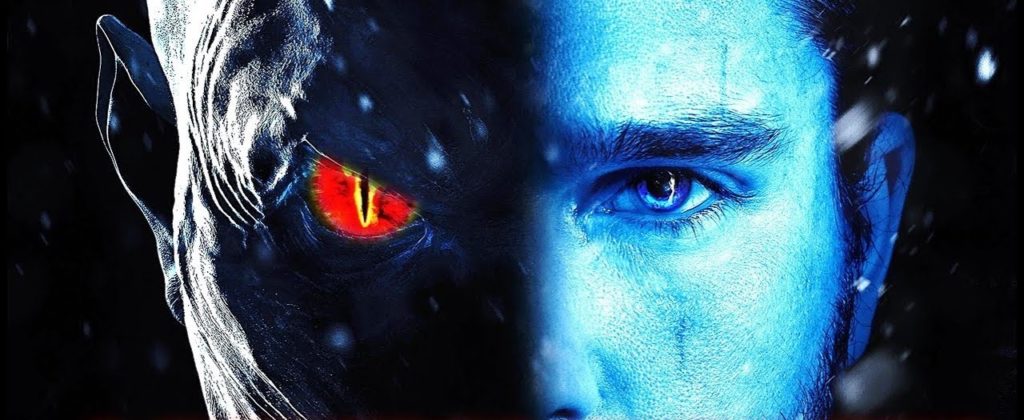 According to proponents of the original conspiracy theory, a vague causal power is aimed at causing great confusion among the population through some kind of mass hallucination, during which humanity will receive a "fake" message from God / gods, see an UFO invasion and witness the return of the Messiah. Just what is all this for?
Although the Blue Beam project remains a popular conspiracy theory on the Internet, a more thorough analysis of its convergence with another work provides much food for thought …
Everyone who is interested in the UFO phenomenon must have come across what is called the Blue Beam Project. This name also often appears on the Internet on topics related to the mystery of unidentified phenomena in the air. From time to time, the dates of the "start of the project" appear.
For some, this became such a fascinating idea that every UFO sight, even the most trivial one, was attached to it. It has also tried to be explained in conjunction of events that have nothing to do with the UFO phenomenon. Often. you can meet it, for example, in combination with HAARP – a real program that tried to justify many different kinds of strange theories.
Monast and the Blue Beam Project
The original "Blue Beam Project" began its life in 1994, although it was difficult to find any information until 1996, when its creator, the Canadian "mystic" Serge Monast died (a whole a number of conspiracy theories). However, 1994 is important when it comes to reviewing the entire sequence of events.
Born in 1945, Monast was a Canadian journalist, poet and, above all, the creator of popular conspiracy theories with an element of Christianity in the background and the Blue Beam project in the forefront. But that is not all. He also reflected on the NWO and the Freemasons, and today's online conspiratorial folklore seems to draw its full potential without even realizing it. Another element attributed to the Blue Beam project was the famous release of the Norwegian Spiral, which turned out to be a virtually unsuccessful launch of a projectile.
UFO writer and national security writer Richard Dolan had enough rumors about a mythical project that he even wrote a critical article in the light of rumors about recent events. Well, in October 2010, amid the enthusiasm of the American UFO society, or rather, representatives of UFOs, was the belief that on the 13th of this month there would be massive UFO sightings. The only event that attracted attention that day was the UFO report on New York, which turned out to be a balloon.
Dolan analyzed Monast's claims in his original work:
– Firstly, a series of "artificially created earthquakes" was supposed to be created in "several precisely selected places on the planet", which would allow revealing places where one could find evidence of "discrediting all religious doctrines":
This is the first preparation for the plan for humanity, because what they want to do is tear down, shake the beliefs of all the Christians on the planet. And to do this they need a false test, supposedly from the past, and from that remote past that 'will prove' to men and women that their religions are false. " Serge Monast – Transcription of the recording of his conference at the 'International Free Press' 1994
– The second test for humanity was to be the "great space show." More specifically, it was about "three-dimensional optical holograms and sound demonstrations, projections of lasers and groups of holograms in different parts of the world, each project would be adapted to the religion that dominates in this region. This new voice of God will speak all languages. " These events were to open to humanity the "new Christ" (or as the will of the Messiah) and become a fabricated version of his second coming:
The second step deals with the gigantic space show with three-dimensional optical holograms and sounds, laser projections of multiple holographic images in different parts of the world, each receiving different images according to the predominant national / regional religious faith. " Serge Monast – Transcription of the recording of his conference at the 'International Free Press' 1994
– Thirdly, it was assumed that this would lead to "communication enhanced by the action of telepathy and electronics," which should be a way of transmitting all "falsified" messages from God.
The kind of rays that feed on the computer memory which stores a lot of data about the human being and languages; and we said that people on Earth will be reached from inside their brain making everyone believe that their own "god" is speaking to each one from inside their own soul. " Serge Monast – Transcript of the recording of his lecture at the International 'International Free Press' '1994
– Fourth, according to Monast, there should have been a "universal paranormal manifestation by electronic means." These were to be three specific "scenarios," one of which was to simulate an alien invasion. Everything was intended to replace the current world order with a new one:
Create a false alien invasion that would generate tension between nations.
Make people believe that 'The rapture' is imminent to take those who would be a problem for the implementation of the new government.
Generate through technology paranormal situations how poltergeists and phantasmagoric appearances in addition to inducing fear causing various mental problems with waves.
The objective
In this way Chaos could be unimaginable. People disappearing during "The Rapture", while fear is growing of the possibility of a war between nations that would be increasingly tense before an imminent extraterrestrial attack and various supernatural events happening in each corner could make the population itself demand that create a government to end these situations and that would be the moment in which the New world order.
We must assume several premises to be able to enter to value the proposals of Monast, among them, that there would be a much more developed technology than we could imagine and that organizations such as NASA would work for this secret elite.
What exactly did he say?
There is a lot of information about the Blue Beam Project and the debate continues to generate abundant speculation, so much so that the data from the main source would be much smaller in comparison. The main sources would be some of his books as «The Blue Beam project of NASA" Y "The world government and the Antichrist " available in French, the author's native language and the transcript of a presentation that he made in 1994, from which we have cited some excerpts in this article.
Was Monast right? Is there a secret elite seeking to control the world entirely? Will they end up carrying out such a grim and disturbing plan? Would we fall into deception if it materialized? It is a surprising theory, of course, but it is necessary to know the details so that everyone can draw their own conclusions.
Richard Dolan's perspective
Dolan abundantly draws from the writings of the creator of the Project, who caused a sensation on the Internet, and these quotes show us the emotional state of its author and his vision of events on the world stage:
"I put such a long quote so that everyone could find out about the state this person was in – it was a very "tense"state, but he lacked an understanding of science. Nowhere does Monast offer any evidence to justify his theories, not to mention the fantastic abilities that NASA or the UN attribute.

All this, it seems, also from the point of view of logistics, too broad a scale. First of all, the scenario associated with a fake alien invasion can be created using the park of the famous black triangular UFOs. But is there so much that they can cover the whole sky? On the other hand, in the case of religious vision, they are "frequent identification of unidentified causal forces used in conspiracy theories" – who is capable of flooding the world with holographic images? God or maybe Jesus, Krishna or Allah? What about sending messages based on our beliefs and nationalities directly to our brains? According to Monast, all this should have forced us to abandon our previous beliefs … "
Vacuum Scenarios
Shortly before the appearance of Serge Monast with his next theory, a book appeared about the creator of the "Star Trek" series, Gene Roddenberry. It contained information that all fans of the series probably knew well, or rather, the proposed scenario of the mid-1970s.
The author of the book, Joel Engel, writes in it:
"In May 1975, Roddenberry accepted Paramount's offer to transfer Star Trek to the screen. His version spoke of a flying saucer that circled the earth and was programmed to send visions of people who looked like prophets, including Jesus. "

Soon after, Monast adapted the concept to his needs. In this case, images of saints should be displayed on the satellite: "Thanks to computer animation and sounds coming from everywhere, followers of different religions will witness the return of their messiahs during a convincing presentation. Then the plan of Jesus, Muhammad, Buddha and Krishna will unite. "
It is difficult to say how much about the world religions Monast knew and whether he knew about the ban on the God's and prophets images, such as in Islam or the complexity of Hinduism. What about atheists? In addition, the script is similar to the version of the Fatima event proposed by many authors, which is also sometimes interpreted in this way.
So far, we have met with two claims of Monast regarding the Blue Beam, and thus fabricated the scenarios of the invasion of aliens and prophets, both of which were based on the scenario of Star Trek. And how did people get these photos? Of course, telepathically …
Monast wrote in 1994:
"Technological progress will lead to the activation of the third part of the Blue Beam project, where, using telepathy and electronics, there will be a message addressed to each person that will effectively convince him that he is talking with God." Roddenberry wrote of something similar in 1976: "On the planet, people will receive mental images of the return of God."

But this is only part of the project. There is also a scenario of a "mass UFO invasion". It is worth noting that Monast took this concept based on the Roddenberry script for Earth: Final Conflict. Blue Beam's father writes: "First, a space show will appear. These holographic images will be used to represent this vision of the end of the world in the form that the followers of this religion represent. "One of the goals will also be to make mankind believe in the invasion of aliens in large agglomerations, which will make the nuclear powers want to counterattack."
Monast claimed that the goal of all these planned steps was to introduce the new Messiah of Maitreya and start a new world religion that would lead to a new world order. By the way, everyone would be left alone, even the most educated. In his fictional vision, Roddenberry saw this in a more complex way. The object itself was not just a ship, it was a complex creature that lived on its own. Soon, however, it was discovered that the manifesting God is basically a pixel — the remnant of a race that has been ejected from our dimension.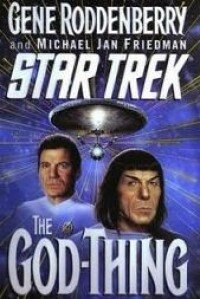 Was the concept of the Blue Beam project based on the work of Roddenberry? In both cases, we are dealing with programs hosted on flying platforms that create electronic visions related to the beliefs of earthlings. The only difference is that when the creator of Star Trek discovered that their source was a faulty foreign vehicle system, Monast sees it as a real source from the American Space Agency (NASA):
"Computers will coordinate the satellites, and the software will take care of every show," Monast said.
Roddenberry saw this from the perspective of a much more advanced civilization. The creature, which was supposed to deceive the earthlings, acted "with a force a thousand times greater than that which the intergalactic civilization sees. It could be God; it could be Satan. "
Some themes from the Roddenberry script were used in other parts of the Star Trek series. The 1991 Devil's Due episode echoes the younger design of the Blue Beam project, which is 3 years younger. In short, USS Enterprise-D responds to an alarm from the Ventax II science station, where chaos emerged as a result of the appearance of a creature called the devil. Interestingly, there are other topics mentioned here. We will find other aliens imitating deities in Star Trek V.
In 1994, when the concept of the Blue Beam project was born, many publications appeared on the rejected Roddenberry script. There are so many similarities not to recognize them.
Strong awakening
Given that intelligence agencies used similar theories to spread information, it can be assumed, for example, that the Blue Beam project could be another such project 'sold' to Monast as well as other people. Doubtful in the light of its coincidence with Roddenberry's concepts, the fact remains that the Canadian was the author of the assumptions of the project, perhaps, with the exception of some points related to religion.
Is Richard Dolan right in saying that the Blue Beam project is not supported by any evidence. Does it make much sense? Are they proponents of a conspiracy theory in cyberspace? Maybe yes, but we just state the facts here. Our limited human perception is not allowing us to see behind the veil. Thus, we do not have the right to criticise any opinion.
Be Vigilant, Be Healthy, Be Good and…Forgive!