Global Mind Energy Report: Impact of Mass Meditations HIGH
The following report details the current state of geomagnetic activity and resulting effects on human consciousness. This can be used to guide one's activities in meditation, mass meditation, personal energy work, and self-mastery practices.
Report: The impact of individual and coordinated mass meditations will be HIGH.
Geomagnetic activity is stabilizing, ranging from 1 to 2 of the Kp Index. The speed of the solar wind is trending down while density is picking up. Calm conditions are expected for the next few days as the solar wind stream normalizes.
Personal Effects: High synchronicities, precognition, deja vu, energetic downloads, and connectivity to cosmic energy systems.
Social Effects: High capacity for telepathic exchanges in small or large groups.
Universal Effects: High energy and information streaming in from the celestial bodies, like surrounding planets, as well as stars, the galactic sun, and other galaxies.
Forecast: Meditations for the collective via outer work should have a high impact for 72 hours.

Inner Work: Develop gratitude for the cosmic lessons received in the form of mirroring of oneself, like stubbing a toe, a friend being upset with us, or the genuine reactions of others and ourselves to life events. All is information that reveals the nature of self and reality. If one does not consciously invoke acceptance of circumstances and emboldens themselves to overcome those obstacles via inner growth, it is likely one will feel emotional upset and angst. But with purpose and dedication to self-mastery, all challenges can be overcome so as to develop wisdom, personal growth, and a spiritual character. Strive to know thyself and this will help one know the world and others.
Outer Work: During quiet geomagnetic conditions, focus your meditations on forgiveness, social harmony, relaxation of tensions, and collective healing. Strive to be honest and transparent with your desires that affect others. See the other self an extension of your own being, developing unconditional love balanced by honest communication and clear agreements. When personal expectations are not met and communication with others isn't clear, this is an opportunity to reflect on the methods of how we manifest our desires (with honesty and explicit communication or cowardice, fear, and blind faith others know what we want). Social harmony is the constant building of trust with oneself and others, which creates inner and outer peace, harmony, and abundance.
Note: The recommendation and impact of meditations report only analyze the electromagnetic (material) aspect of consciousness, operating within the subluminal electromagnetic spectrum. Other, super-material, energetic, or spiritual mediums of informational transference (telepathic and energetic effects of meditation) will likely still have a profound effect, even if the geomagnetic conditions are chaotic that day. Please do not assume this report is suggesting you avoid meditating on days when the impact is forecasted to be low.
Scientific Basis of Telepathy, Mass Meditation, and Global Field Effects:
The human organism is energetically linked to the earth via electromagnetic interactions in the extremely low-frequency range (ELF). These frequencies interact with the global system via the Schumann Resonances, ranging from 7.83hz up to 39hz. The human body, particularly the heart and brain, resonate at the same frequency range, measured by an EKG and EEG.
The heart is a piezoelectric liquid crystal oscillator that produces strong electromagnetic pulses, which are governed or attenuated by the brain, radiating outwardly up to 30 feet from the body. By way of inducing coherent states of mind (usually through meditation and/or chanting, sounding, yoga, or qi gong), the mind can focus the energies of the heart into a coherent field that is able to interact or "link up" with the global field.
Dr. Michael Persinger conducted research on the global mind, postulating that the geomagnetic field, due to the Schumann frequency ranges, has the potential to link up with the human mind, allowing information to be "stored" in the earth's field. He was able to historically demonstrate that during times of low geomagnetic activity, individuals experienced greater spontaneous cognition or received telepathic downloads. Conversely, during times of high geomagnetic activity, telepathic downloads decreased.
Dr. Persinger also worked with Ingo Swann, an exemplary remote viewer who was involved in the DIA's Star Gate Program. Experiments were conducted that involved placing Swann in a coherent magnetic field with a second participant who was asked to look at a photograph. Swann then entered a meditative state and "viewed" the drawing via the coherent field and the other person's mind. This enabled him to draw statistically significant depictions of what the second participant was viewing. Dr. Persinger was able to prove that a coherent magnetic field provides an energetic medium for the exchange of information between minds.
The geomagnetic field is the largest field on earth, immersing all living things and human beings within a coherent magnetic field. Via the principle of entrainment or synchronization, governed by electromagnetic sympathetic resonance, information within a human mind can be "uploaded" to the geomagnetic field, which can then be "downloaded" to other people and have stabilizing effects on any electric body. The greater the coherence of the individual, the more likely they are to inform the geomagnetic field. The greater the coherence of the geomagnetic field, the more likely the information can be shared between individuals.
During times of low geomagnetic activity, the human organism's electromagnetic field embeds within the geomagnetic field (phase conjugation), allowing information to be exchanged between each system coherently (without degradation).
During times of high geomagnetic activity, the human organism's electromagnetic field disconnects from the geomagnetic field, which has the effect of isolating each system from other systems.
Effects
When people take the time to make themselves mentally and energetically coherent, by way of meditation techniques, while also visualizing or praying for peace, various types of stabilization effects can occur. The Maharishi effect stabilized social systems, reducing crime and overall suffering of people on earth.
In 1960, Maharishi Mahesh Yogi predicted that one percent of a population practicing the Transcendental Meditation technique would produce measurable improvements in the quality of life for the whole population. This phenomenon was first noticed in 1974 and reported in a paper published in 1976. Here, the finding was that when 1% of a community practiced the Transcendental Meditation® program, then the crime rate was reduced by 16% on average. At this time, the phenomenon was named Maharishi Effect. The meaning of this term was later extended to cover the influence generated by the group practice of the TM-Sidhi® program. Generally, the Maharishi Effect may be defined as the influence of coherence and positivity in the social and natural environment generated by the practice of the TM and TM-Sidhi programs. (source)
Dan Winter postulates that the effects of a coherent mind can be used to "steer a tornado" via a phase conjugate dielectric bioplasma produced by a shaman or person who has developed abilities in meditation and energy practices. In other words, an individual can produce a bioelectric field that allows them to merge with another field, influencing the second to some degree.
This can be simply described by having genuine empathy (care) and compassion for living energy systems, which could be people, places, weather systems, countries, and even the entire planet. Non-living "empathy"—electromagnetic connection between humans and dead buildings made out of steel and aluminum—reduce the coherence of the person, and are to be avoided.
Meditating in nature or being surrounded by natural materials, like a wooden house or a cave, increases bioelectric coherence, strengthening an individual's ability to affect other systems. Conversely, attempting to link up with the earth's field from within an artificial "dead" structure, will reduce energetic embedding effects. You can't connect to the global field in a steel building as well as you can in a natural setting.
Meditating in close proximity with other people, particularly after hugging each person for a least 20 seconds, will increase the individual's brain-heart coherence. This effect also transfers to groups, a kind of energetic tuning that increases the energy embedding effects mentioned above. Group meditation, after tuning, have a greater impact than individual meditations.
These effects suggest that depending on an individual's ability to develop coherence as well as what they visualize, they can have a profound impact on stabilizing weather and seismology.
Additional Resources:
Effects of Geomagnetic, Solar and Other Factors on Humans
https://welovemassmeditation.blogspot.com
A Dialogue with God and the Devil. The truth about the Antichrist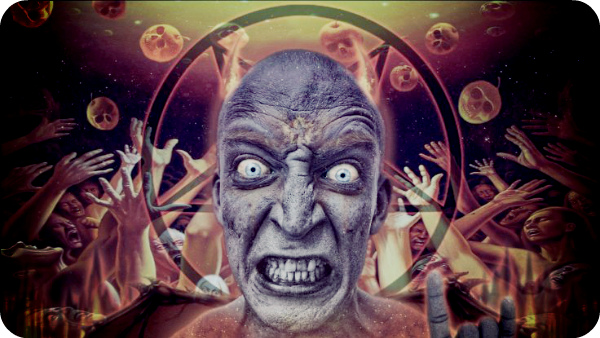 Dialogue with God:
The Bible says that the Antichrist will come and begin to seduce and corrupt everyone. Is this time already now (1998)?
No.
And when will he come?
He will begin to operate most actively in 2006.
And how many years will his influence on others last?
As much as We need. It is not the Antichrist himself who is terrified, but what is hidden in human souls. He only exposes other people's vices.
And will he really artificially lead people into temptations?
Of course. He will work for the negative System and continue to destroy the Earth, that is, everything that they try to lift after five thousand years, in five years, he will begin to fall apart again. He will occupy the television network and everything will be delivered in such a way that the people decompose as spiritually as possible. Constantly they will broadcast "action movies", horror films, porn films and stuff like that.
But isn't this the same situation now? We are watching others and it seems to us that a similar time has already come.
No, there is no such disgrace that will begin with him. So far, everything that is happening with you now is a vestibule.
In which country will the Antichrist appear?
In yours.
Why is he coming? To bring even more suffering to people?
The end of the old millennium, the beginning of the new – there is a sorting of souls. Basically, the best souls have already been taken away, and those that have remained here are unnecessary. They cannot be removed all at once. It takes time. Therefore, there will remain for some period those that We at the Top do not yet need. They must go through a series of checks and will be removed through the Antichrist. Part of the souls, the most unstable, will surely follow him. They will feel that the path that he indicates is their path. Their low souls will rush to dubious pleasures, with the help of which they will finally decompose.
Antichrist will lead all lower souls behind him. That is his purpose. And for this he uses all means available to him. And, of course, good souls will also be tested, how resistant they are to temptations, where they have acquired weak qualities. They can also turn off the right track if there is not enough stance. Therefore, the Antichrist will test everyone remaining for strength against vices.
What is the Antichrist in general? What is its role in human life?
For man, the Antichrist is a person opposite to Christ both in the qualities of the soul and in the program given to him. Its name comes from distant times, or rather appeared along with Christ himself. If Jesus, according to his program, was to save humanity, that is, to bring new energies of that period to Earth and force humanity to process them over the next two thousand years, then the Antichrist should complete this program. He, as it were, puts an end to everything that humanity has gained over two thousand years. And most importantly – he makes a separation of souls for the positive System and the negative. And therefore, his program includes: to identify in souls that have passed a certain stage of development, all flaws, all shortcomings, to determine which soul is inclined toward what and is much more drawn. Therefore, he has his own system of checking souls, and I do not interfere in it. Under this system, he launches the entire arsenal of means of possible human decomposition: sex, pornography, wine, drugs, freedom to such vices as deception, callousness, cruelty, gluttony – against the background of starvation and impoverishment of the masses; impunity for atrocities and so on. Complete freedom to all vices.
And every vice in the energy language expresses a certain type of low-range energy, which accumulates in the souls of people when they perform any corresponding action or negative feeling. If a person does not cheat on his wife, but enjoys watching erotic films with pleasure, then the emotions corresponding to this level of low pleasures also produce low energies that accumulate in the soul and, like a stone, pull her down.
All human emotions produce energies of different quality, high and low energies. Therefore, depending on what pleasures a person enjoys, he accumulates low or high energies in the soul, and from here he rises up or falls down.
And the Antichrist is called to play with human emotions in their low range. If a person enjoys alcohol, the decomposition of positive energies and the accumulation of negative ones occur in his soul. There is a degradation. And from any vice, the soul accumulates negative energies of its frequency, descending down the scale of negative energies. And thus, through the accumulation by souls of positive or negative energies, the Antichrist will divide them into belonging to My System or the Devil's System. And although one can attribute all negative acts to one person and call it the Antichrist, but everything exists in the person himself, and if a person becomes highly moral and highly spiritual, then there will be no Antichrist.
Further, when talking with the Devil about the Antichrist, we clarified some details.
– You can't say – will be born or not born. It all depends on how you look at what is happening. We can say that he already exists in the body, but partially, in particles. He exists in others. Negative personalities of this order, work from My System. I develop the programs required by Me.
Man always concretizes everything, separates it. But degradation occurs constantly, therefore, individuals corresponding to the Antichrist have existed for a long time, but they either strengthen their activity, or weaken, depending on the time. But the Antichrist will become a single person only after the year 2000. There will be a concentration of the negatives in people. However, a person must understand that the Antichrist is a certain system of verification of each person. And the verification system is developed by Me.

Dialogue with the Devil:
Will you lead the Antichrist on Earth?
Naturally. This is by agreement with God.
Has he already appeared?
How would you more accurately answer, "He hesitated, trying to reach the level of understanding of modern man," Antichrist has always been on Earth. Antichrist is a collective image, and not just one kind of person. It is scattered among the people who are now degrading, that is, every part of the Antichrist develops in every degrading person.
Is it scattered to millions of people?
Even billions, because there are negative aspects to positive personalities.
And then all those who succumb to the Antichrist will be eliminated?
No. I take them for myself … if God permits me, and if I still want to take them. Not all of them are of interest to Me."
"Glad to meet you, God and Devil!" – See you soon again.
What does hell look like? The Chinese have 18 floors for punishment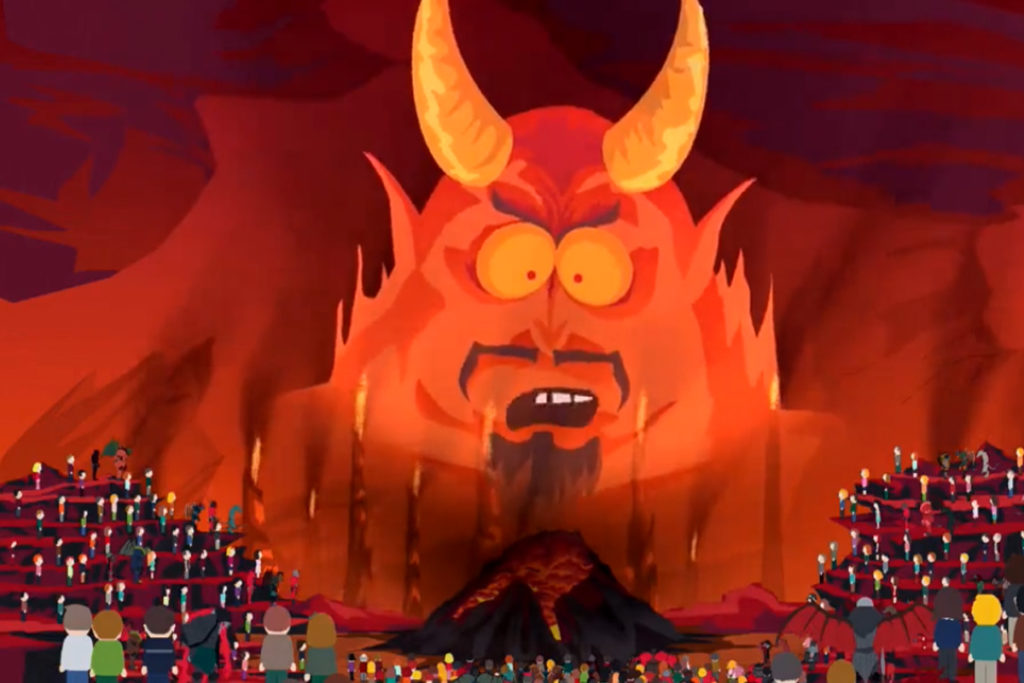 A peach room with polished concrete floors. Around everything shines and clean. Then you can see the yellow line, followed by hell. This may look like a hallway in front of the place where sinners await. This is a subjective view that is not attached to anything. Everyone is free to imagine a picture of purgatory in their own way. We will dwell on what the Chinese think about this.
In accordance with the Chinese folk religion as well as Buddhism, hell consists of 18 floors. Depending on the nature of a person's guilt, his personal, punishments await him. Pain and torment are different for everyone. But in any case, the sinner will receive his.
Mostly this test is by fire . Everything is standard here, as in other religions of the world.
On each floor are waiting for their sinners:
1st floor – those who preferred to swear a lot;
2nd floor – women who remarried shortly after the death of her husband;
3rd floor – those who sowed discord between relatives (father, son, brothers, sisters, husbands, wives);
4th floor – those who loved to lie;
5th floor – those who spread rumors;
6th floor – those who have committed at least one arson in their life;
7th floor – those who defamed, humiliated and cherished others;
8th floor – those who committed adultery;
9th floor – those who robbed, stole and traded people;
10th floor – those who killed farm animals not for food, but just for fun;
11th floor – those who abandoned their own children;
12th floor – those who in vain ate human meat;
13th floor – those who did not show respect for their parents;
14th floor – those who committed suicide;
15th floor – those who plundered burial places;
16th floor – those who not only took bribes, but also gave;
17th floor – officials who were not only particularly corrupt, but also cruel;
18th floor – those who committed some of the most heinous crimes.
Conclusion
Hell is a place that every person draws with his own "colors". Many of us do not believe in its existence, but almost all are afraid to make a mistake. Or maybe hell is out there?
In order not to experience this fear, it is much easier to live as a person, and not as a heartless zombie. Then everything will be all right. Paradise awaits you.
Why astrologers are wrong about your zodiac sign
One of the fundamental foundations on which modern astrology is based is the zodiac circle based on the movement of stars. This movement changes the appearance of the zodiac from Earth, causing the constellations to glide from west to east by about 1 degree in human life. 
For the first time, this phenomenon, which was later called precession, was discovered by Hipparchus of Nicaea in 150 BC, laying the foundation for the development of beliefs that stars can influence the human character and even its fate. However, according to theconversation.com , astrologers may be mistaken in determining the zodiac sign due to the banal ignorance of the real position of the stars in the night sky. So what is the situation in reality in accordance with science?
How to determine your zodiac sign in accordance with science?
When the concept of constellations first appeared in Ancient Babylon, local scientists developed the world's first theory of zodiac signs, each of which corresponded to a certain pattern of stars in the night sky. Later, ancient scientists endowed the constellations obtained with qualities that, in their opinion, had a direct impact on the fate of man. The theory of the zodiac has so taken root among the local population that it has survived to this day and even developed into a kind of "scientific knowledge" – astrology.
So, it is still believed that every person on the planet was born under the influence of a certain sign, if at the time of his birth the Sun was in the corresponding constellation. It is known that in ancient times the vernal equinox, and at the same time the first day of spring, fell on the constellation Aries. However, after several thousand years, as a result of the precession, the equinox gradually moved to the constellation Pisces, where it will remain until 2700. After another 25,800 years, the vernal equinox will eventually return to Aries, starting the initial cycle again.
Despite the fact that astrology and its predictions of fate have nothing to do with official science, it was its development that at one time was the trigger for the advent of astronomy and physics. Thus, the great Johannes Kepler, after whom the famous space telescope was named, at one time actively studied astrology and the influence of planets on events taking place on Earth. Be that as it may, modern astrology only distracts people's attention from very real astronomical events having a direct impact on the life of an individual. It is known that the mutual gravitational influence of the planets of the solar system can cause changes in their shape, size and inclination of the orbits. Scientists believe that on Earth such changes could be seen in the form of ice ages or mass extinctions of the living organisms of the planet, as, for example, in the case of the death of dinosaurs.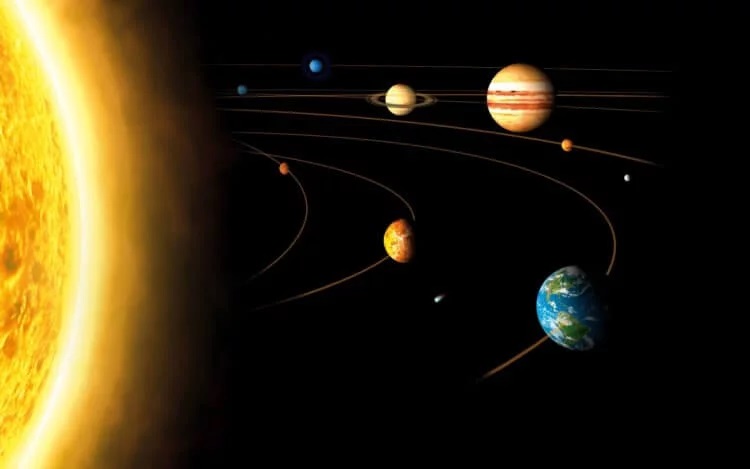 In any case, if astronomical research ultimately allows us to predict many real events of planetary scale, then astrological predictions in this regard are absolutely useless. In addition, the dates presented below, updated by studying the location of modern zodiac constellations in relation to the Sun, show that our beliefs about the duration of the familiar zodiac signs were very outdated a couple of thousand years ago.
Pisces – March 12 – April 18
Aries – April 19 – May 14
Taurus – May 15 – June 20
Gemini – June 21 – July 20
Cancer – July 21 – August 10
Leo – August 11 – September 16
Virgo – September 17 – October 31
Libra – November 1 – November 24
Scorpio – November 25 – December 17
Sagittarius – December 18 – January 19
Capricorn – January 20 – February 16
Aquarius – February 17 – March 11
What do you think about this? Share your ideas in the comment section.