According to HalTurner Radio Show and Top Online News, the oceanographic instruments that monitor the South China Sea have recorded a significant underwater nuclear EXPLOSION.
The details are inaccurate starting at 18:22 yesterday (November 21st) in the eastern United States, but military sources say that an explosion took place at a depth of about 50 meters, causing a sudden submarine shock wave. of such strength that the explosion itself "had to be between 10 and 20 Kiloton." The (military) sources also say explicitly ".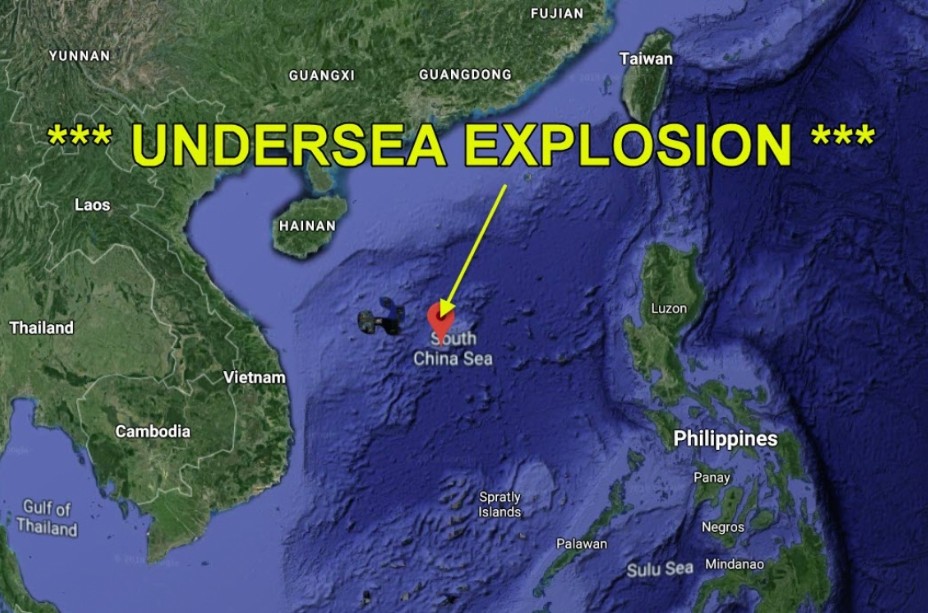 US submarines that normally operate in that area of ​​the oceans are on red alert. If an explosion of this magnitude occurs, it could cause chaos with submarines and their instruments; perhaps forcing them to leave an area, or perhaps bringing them to port for recalibration or repairs.
The incident occurred on November 21st at around 18.22 ET (about 2.22 Moscow time). The Hal Turner Radio Show reports it citing its own source. According to the Top News portal , there was an increase in radiation levels after the explosion on the coast of China and on the island of Taiwan. Note that the shock wave cannot be associated with an earthquake.
There is nothing in the South China Sea area that alone can justify such a possible event. The details remain very inaccurate to date, but on the Hal Turner Show, on WBCQ (7.490 or 5.130 AM) or WRMI (9.455 AM) or KYAH 540-AM "Utah's Talk Authority", the last details on this explosion will be announced.
UPDATE 23:17 of November 21st 2019
Radiation is now detected at coastal monitoring points around the South China Sea! According to this official map of the global environmental monitoring network uRADMonitor, "significant" radiation readings are now recorded on their radiation monitors, shown on the map below:
You can view these readings LIVE HERE
Has China detonated a small nuclear tactical device to send a warning to the United States about the Senate and the US Chamber approving the Hong Kong Democracy Act, which China considers an "assault" on China's internal affairs? Is China perhaps tired of seeing many US exercises on "freedom of navigation" in the South China Sea?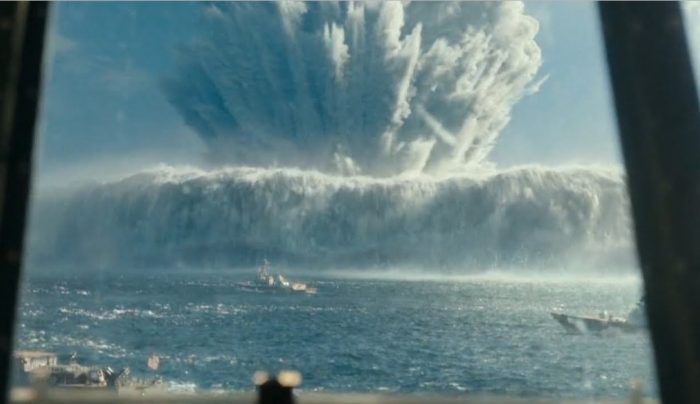 China is experiencing the economic crisis since its trade war with the United States over the duties imposed by Trump, and are "raising the stakes". Maybe they want to create the conditions for a real war?