Giant Black Triangles: Ours or Theirs?
I have yet to meet anyone who doesn't have their own theory about what these enormous "black delta" craft might be. We've all heard about them by now and these craft have become the subject of quite a few UFO documentaries, books and internet articles. A quick search of youtube yields dozens of surprisingly clear videos from multiple states, but they seem to be concentrated in Pennsylvania, New York state (the Hudson Valley region), Illinois and of course, southern California. Seeing giant delta shaped and boomerang shaped craft near Bakersfield, CA is at the very least unsurprising given the plethora of black budget aerospace companies that call the area home. However, NY, PA and IL make much less sense if these craft are indeed 'ours.'
This leads me to several important questions that anyone researching this topic should ask:
1) IF there are indeed delta craft in excess of 300 feet in diameter flying low above the heads of stunned onlookers in the Hudson Valley, where exactly are these craft based out of? Upstate NY and PA do not have any operational airbases. The nearest candidate would be Andrews, home of Air Force One. The problem here is that aside from the AF1 hangar, there aren't any hangars at Andrews capable of stowing such a craft. Additionally, the base is surrounded on all sides by residential areas including schools and neighborhoods. Not an ideal base to store an ultra secret black budget aircraft.
2) IF these craft are military in nature, WHY on earth would you fly slowly and at times treetop-level above rural areas such as Pine Bush, NY and Harrisburg, PA? This makes zero sense from a logical standpoint. The first rule of black budget aircraft is to keep them as hidden as possible. Clearly, these delta and boomerang-shaped craft have no problem being seen, and in some cases seem to intentionally draw attention to themselves.
3) WHAT is the story with the utterly insane lighting patterns and non-FAA regulation navigational lights? I can picture a craft such as this needing to pass over a rural area en route to another destination. If so, would it not make sense to go completely dark? No lighting whatsoever? A black craft in a black sky with no lights would very likely not be noticed by the average person, yet the lighting configuration of almost all of these craft go completely against the normal pattern of military thinking.
Clearly, this phenomenon isn't a figment of people's imaginations. There have been far too many sightings in far too many states by qualified eyewitnesses to dismiss this as just one craft, or a flight of daredevil ultralight pilots in formation, or a military spy blimp. Multiple police officers observed and followed this type of craft during the now infamous Highland, Illinois incident in January of 2001. There's a great deal of data available regarding this incident which I'll go into later.
So let's take a look at some possible theories…
TR-3B "Astra"
There has been much talk of this so-called TR3B anti-gravity craft originally brought to light by the controversial Edgar Fouche. I won't go into too much detail about his credentials and questionable background, you can research that on your own here. In a nutshell, this supposedly triangular craft meets most of the criteria of a 'nearly silent, giant black delta' craft. But again, WHY would the military knowingly and willingly reveal this craft to the populace, even if it's at night, and even if it's in a rural area? Is it accidental? Is it a remotely piloted craft not responding to commands? Can you imagine the fallout if one of these craft were to crash in a populated area?  None of these possibilities make any rational sense. Furthermore, the description of this craft given by Fouche and others in the aerospace industry do not exactly match descriptions given by the eyewitness's in NY, PA, IL and CA.
Military Spy Blimp
It's no secret that the military has had a distinct need for a very large low-observability surveillance platform with a long loiter time over target. A lighter-than-air vehicle with stealth capabilities would make perfect sense, and Lockheed, Boeing and Northrup Grumman have all explored this avenue (with as yet unknown results). The only military blimp to make it into the 'white world' is the U.S. Army's Long Endurance Multi-Intelligence Vehicle (LEMV) which flew for the first time from Joint Base McGuire-Dix-Lakehurst, NJ on August 7th. The only problem with the airship theory is that it rules out the majority of the sightings due to the sheer speed and acceleration characteristics. A blimp cannot accelerate from a near standstill to 600+ mph "like ice on a hotplate"as one Highland, IL police officer vividly described his sighting. The slow speed and 'faint humming' sound is certainly in line with the airship theory, but the acceleration and lighting characteristics are not.
Another Type of Military Anti-Gravity Craft?
Clues to The Origin?
One possible clue to the origin of these black triangles may be found in the testimony of Dennis Bossack, a Rhode Island resident:
Dennis reports that on February 15, 1999, a triangle passed overhead heading west to east while he was driving on Route 138 north of Woodville. He lost sight of it due to the trees. A few days later, on February 20, he and his wife were sitting in their sunroom at 11:40 PM. They were watching a fox feed on bread they had put outside, when a craft appeared heading in a southerly direction. They stepped out on the porch for a closer look. Dennis states, "The craft passed over us silently, slowly, steadily and very low. The underside of it was dimly lighted by a hazy white light, thus making it possible to see the logo. The logo was a triangle edged in yellow containing the Earth being struck by two lightning bolts with the number '1' in the right hand corner. As it approached, a feeling of serenity and calm came over us making it a wonderful feeling to watch as it passed overhead. I estimate the speed of the craft at five to ten miles and hour. The size was approximately 40 feet in length and forty feet wide at the rear of the craft with the nose of the craft forming a point. The craft looked similar to a Stealth fighter, however it was a much larger plane.* The altitude of the craft was about one hundred feet, I repeat there was not a sound from the craft and it did not even create a breeze. I would appreciate any answers you might have to as what this craft is or who it belongs to." Thanks to Dennis Bossack. Editors Note: I have spent several hours on the phone interviewing Dennis who states the logo or insignia was five feet in diameter and at the front was the Omega symbol. The two lightning strikes that penetrate Earth begin at the 11 and 1 o'clock position. A similar lightning symbol was used by Roman soldiers conquering ancient Britain. The lightning strikes could infer a discharge of atmospheric electricity or perhaps intentions of colonizing Earth. We are also receiving strange communications from someone claiming to be Robert Omega. The Bossack's are respectable home owners mystified by this sighting.
*Note: The F-117 Nighthawk 65 feet in length with a 43 foot wingspan, so my guess is that Dennis' estimates on the size may have been slightly off or it may have been higher than 100 feet (which is incredibly low). When untrained observers witness something very unusual their sense of size and distance tends to be compromised. I suspect this craft was larger than 40 feet in diameter and very likely higher than 100 feet in altitude. But his detailed description of the craft's insignia is what's most important here.
Interestingly enough, his description of the insignia on this craft closely matches that of the US Space Innovation & Development Center out of Schriever Air Force Base, Colorado. IF these craft are US military, then it would make sense that they are involved in space warfare and would be under the command of this division of the military.

Doing a bit more digging around I discovered several other military patches that match elements of Dennis' description, one of them (interestingly enough) being a Cadet Squadron at the Air Force Academy in Colorado. Are we starting to see a pattern of triangular shapes, lightning bolts, the globe, yellow numerals and ties to Colorado? I certainly am.

David Wilcock wrote an excellently in-depth and informative piece entitled "US Space Command: The Proof is in The Patches" which delves further into the symbology of military insignias. I highly recommend reading the article as it is truly a 'rabbit hole' worthy of falling into. We can only begin to guess at the origin and meanings behind patches such as these (note the #1 in the patch to the left). Trevor Paglen wrote a book about patches of the clandestine world which is also worth checking out.
But my main point here is that all of these elements point toward a man-made craft likely operated by the military in a space warfare/defense role. So WHY reveal these craft to people in areas of the country that make little sense? If these craft were routinely being seen in and around areas such as Nellis AFB, southern California and Tonopah, Nevada it would make perfect sense. But they're not only being seen there. Why the Hudson river valley? Why Pennsylvania? Why southern Illinois? WHY? There is a serious logic problem with all of this and it bothers me on multiple levels. These sightings make zero rational sense. Either the military has gotten extremely sloppy (unlikely) or one or more aerospace manufacturers have gotten extremely sloppy (equally unlikely).
This leaves us with our final possibility–that these craft are not military.
What if They're Not Ours?
So let's assume for the sake of this article that these craft are extraterrestrial in origin as many people believe (excluding Dennis' sighting). Well, that opens up a whole new can of worms, doesn't it? But I still question what their interest was/is in these particular areas. It could be anything.
Were they searching for something or someone?
Was this part of a sequence of abductions?
Were they interested in our nuclear power plants?
Or were they having some technical problems with no real intention of ever being spotted?
We simply don't know. But what we DO know is that these giant black triangles and enormous boomerangs don't seem to be fading into the background. In fact, they're being seen more and more not just in North America, but all over the globe. This fact alone starts to lend more credence to these things not being of earthly origin. The military has no need to spy on some kid in the countryside. Is this a system of acclimation on the part of the military if they're ours? Or conversely, visitors slowly getting people used to the idea of seeing a giant black delta craft in the skies above them? We don't have all the answers yet, but I do think we're getting closer.
Note: For further research into this topic, check out the report on "The Enigma of the Black Triangles" published by the National Institude of Discovery Sciences (NIDS) in 2004. NIDS no longer exists, but I managed to pull this report from Archive.org and placed it on the TOR server for download.
Recommended Black Delta & Boomerang Videos:
UFO Hunters: Giant Triangles (S3/E1 – Full Episode)

Very detailed eyewitness sighting of a black delta craft from an experienced pilot:

Two terrified women film a boomerang/arrowhead shaped craft flying silently and slowly above the side of a highway 60 miles north of Bakersfield, California. Very good footage from two obviously frightened witnesses. Note the background sounds from the highway and total lack of aircraft-related sounds. Download entire 16 minutes worth of footage here.

Very good video of triangular shaped craft over Murraysville, Pa in January of 2011. Murraysville was actually in the midst of a full-on UFO flap at this time:

Craft filmed in Michigan with an extremely unusual lighting pattern. Again, the eyewitness seems genuinely concerned about what it is:

The US Navy Confirms multiple videos of UFOs are real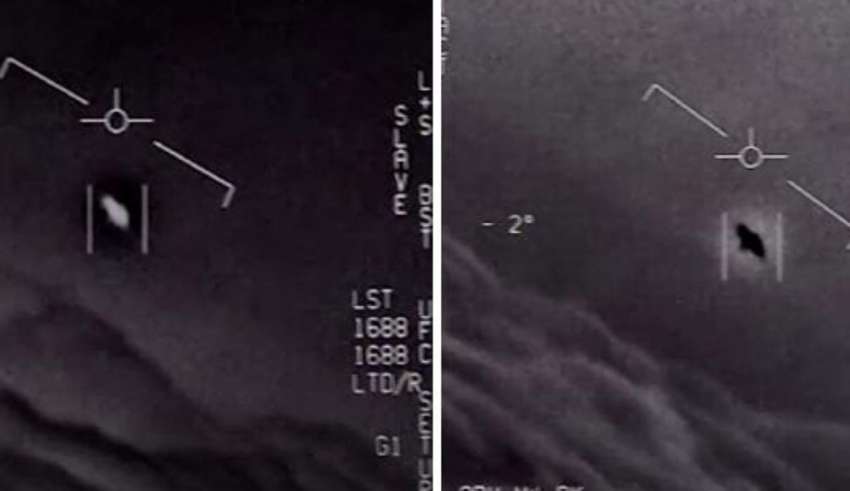 It is already a fact, the "great revelation" will take place very soon, possibly in the last months of this year. Since a video of the US Department of Defense was released in 2017, in which the persecution between fighter jets with a UFO could be seen, there has been a controversy on the subject. But it seems that now culminates with what we already knew: For the first time, the US Navy. UU. He has acknowledged that the three UFO videos published by the New York Times are "unidentified" real objects.
"The Navy believes that the phenomena contained/represented in those three videos are not identified," Joseph Gradisher, a spokesman for the US Navy, told The Black Vault, a website dedicated to declassified government documents.
Gardisher added that the terminology of 'unidentified aerial phenomena' is used because it provides the basic descriptor for sightings/observations of unauthorized/unidentified aircraft/objects that have been observed entering/operating in the airspace of several controlled training camps by the military. The statement has been corroborated with other media.
The videos in question, known as "FLIR1", "Gimbal" and "GoFast" , were originally published by the New York Times and To The Stars Academy of Arts & Science, the organization founded by Tom DeLonge, known for being the ex-vocalist and guitarist in the popular punk band Blink 182. In December 2017, Fox News reported that the Pentagon had secretly established a program to investigate UFOsat the request of former Senator Harry Reid. The first video of the unidentified object was recorded on November 14, 2004, by the camera of an F / A-18 Hornet fighter. The second video corresponds to January 21, 2015 and shows another aerial vehicle with the pilots commenting on its origin. The third video was also recorded on January 21, 2015, but it is not clear whether it is the same or different object.
Luis Elizondo, the former head of the so-called Advanced Pentagon Aerospace Threat Identification Program, said earlier that people should be aware of the comments the government is making on UFOs.
"What the pilots found that day was able to act in a way that defied all logic and our current understanding of aerodynamics," Elizondo wrote in an article for Fox News about the 2004 meeting of US Navy pilots. . UU. who witnessed the object off the coast of San Diego. "In addition, beyond what the pilots saw, the technological feat they found was verified by the impressive Aegis SPY-1 radar, the most important system in the United States at that time, and even camera images of the fighters and systems of sound of submarines that accompany the aircraft carrier. "
Earlier this year, the U.S. Navy issued new classified guidelines on how to report such cases in response to unknown and advanced aircraft flying to or near attack groups of the Navy or other sensitive military installations and formations. The Department of Defense also informed the Vice President of the Senate Intelligence Committee, Mark Warner, in June, along with two other senators, as part of what appeared to be an intention to inform politicians about naval meetings with unidentified airplanes.
For his part, President Donald Trump said he was informed about sightings of unidentified flying objects by Navy pilots, but he was skeptical about the existence of UFOs.
The theoretical physicist Michio Kaku also thinks
And the last to pronounce on the subject has been the renowned American theoretical physicist Michio Kaku. During the ufology Congress in Barcelona this weekend, Kaku said the recently declassified videos recorded by US Navy pilots. on the east coast in 2015, they have helped scientists by providing test capacity and previously unknown metrics on UFOs.
"Now we know that they fly between Mach 5 and Mach 20, five to 20 times the speed of sound ," Kaku said. "We know that they zigzag so fast that any pilot would be crushed by centrifugal force. That they have no escape that we can see. "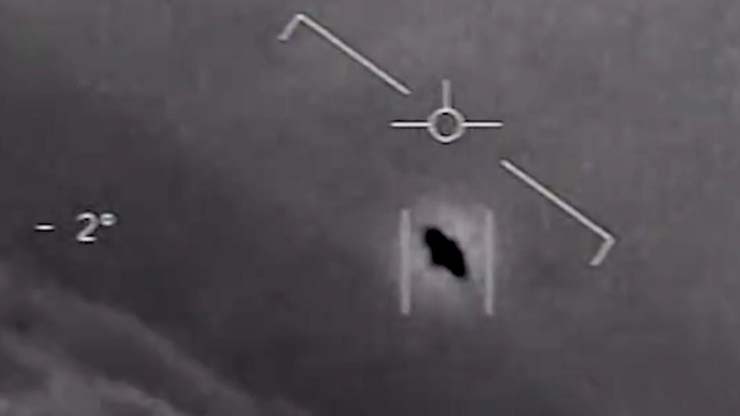 The physicist added that the explanations generally used for UFO sightings are meteorites, weather balloons, even the planet Venus, but in this case they cannot explain what can be seen clearly , which leads to any of the two possible conclusions: They are of human origin, and represent such advanced technology that even leading scientists are baffled by it. Or, they are of extraterrestrial origin.
After all, he said, the universe is 13.8 billion years old, while earth science was born just 300 years ago. In any of the 4,000 newly discovered exoplanets, where life as we know it could exist, extraterrestrial civilizations may have had much more time to advance their scientific and technological skills. In any case, for Kaku the videos are a turning point, since before their revelation the believers had to prove that these objects were of an intelligent race in outer space. Now it is the government that has to prove that they are not of intelligent beings in outer space. And in case they are of extraterrestrial origin, the physicist warned that the pilots of those could be cyber or robotic.
Without a doubt with the statement of the US Navy. A new chapter opens in this controversial story about UFOs and military pilots. But everything seems to indicate that we are facing an imminent revelation that will change our life as we know it.
Are you ready to learn the truth?
6 Stories Of Alien Abduction That Will Make You Want To Believe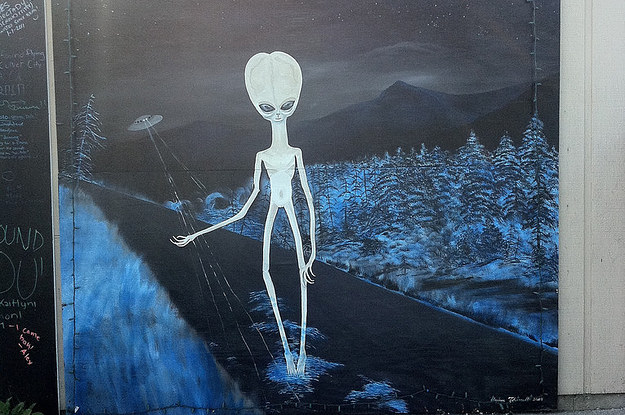 1. Antônio Vilas-Boas (1957), who claimed to have had sex with a female alien.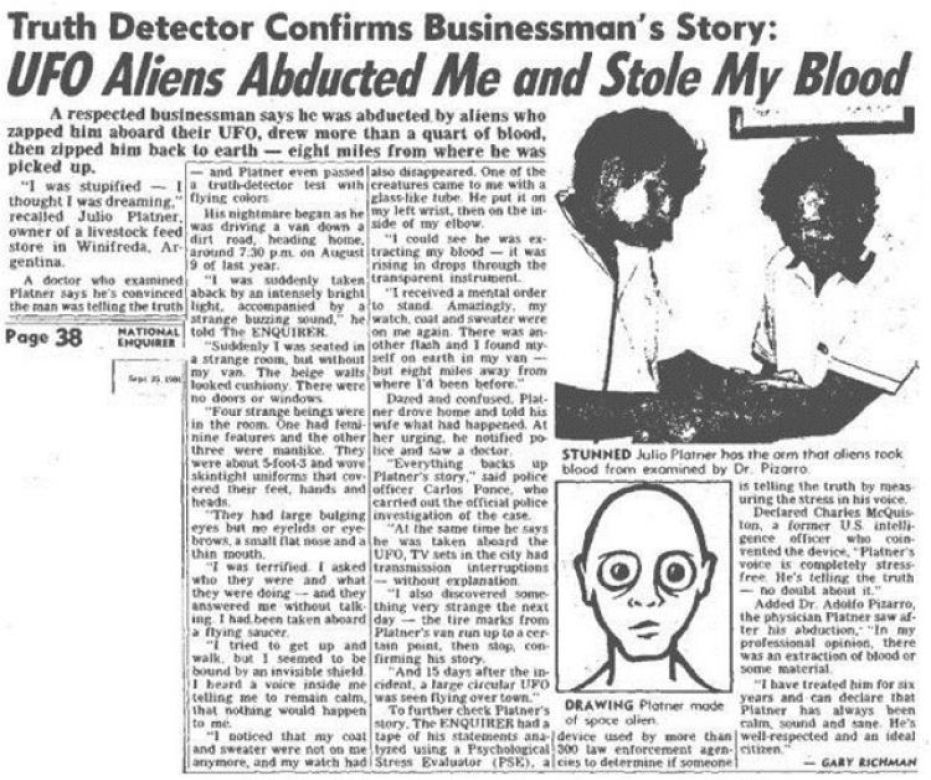 Vilas-Boas was a Brazilian farmer who claimed to have been abducted by aliens in 1957, while working in his fields at night. He said that he was captured by four 5-foot-tall humanoids wearing gray overalls and helmets, who took them aboard their egg-shaped craft. He claimed that, while aboard the craft, the aliens took blood samples from his chin. Later, he said, he had intercourse with a female alien, whom he described as having blue eyes, long white hair, and bright red pubic and underarm hair. He believed that the female alien had used him for impregnation, and would raise their offspring alone in space. When he was returned to his farm, Vilas-Boas said four Earth hours had passed.
2. Betty and Barney Hill (1961), a married couple whose case became one of the most famous and studied accounts.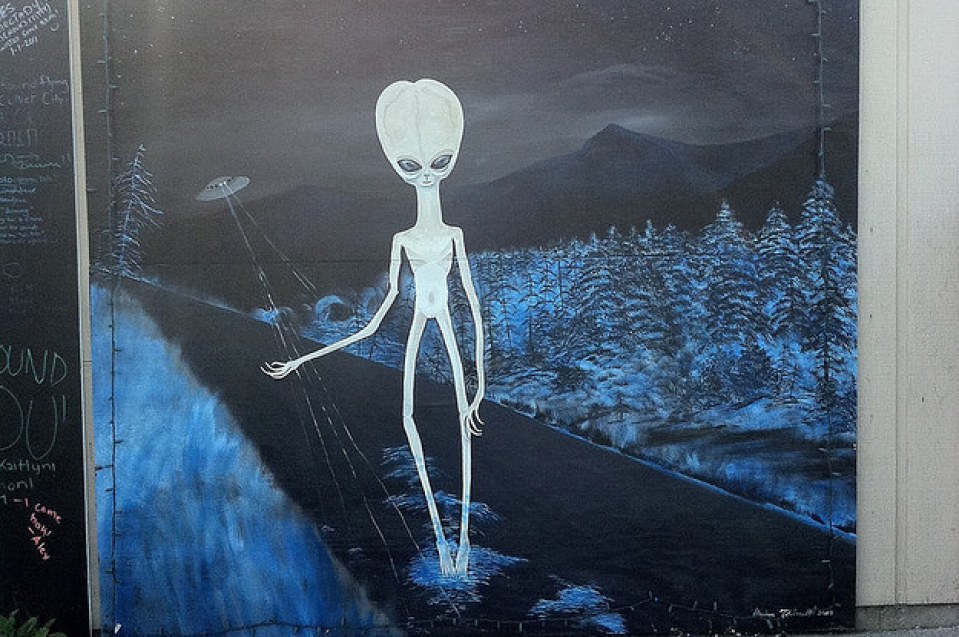 The "Hill Abduction," as it is commonly known, is the first widely publicized American case of alien abduction. At its center were Betty and Barney Hill, a married couple living in New Hampshire. The Hills claimed they witnessed a UFO while driving back on the night of September 19 from a trip to Niagara Falls. They followed the movement of the craft for some time; eventually, it descended sharply, causing Barney to stop the car in the middle of the highway. When he saw creatures peering at them through the craft's windows, he ran back to his car. The craft then lifted over their vehicle, and the Hills reported hearing and feeling buzzing. The Hills' consciousness went blurry; when they awoke, they'd traveled 35 miles south with no memory of having done so. They arrived home and realized their watches were broken. Betty reported the incident to the Pease Air Force Base. She began having dreams about the incident; later, both Barney and Betty would be interviewed at length while under hypnosis.
The story became national news after a story was published in the Boston Traveler in 1965; a book about their story, called The Interrupted Journey was published in 1987.
3. Pascagoula Abduction (1973), coworkers who claimed they were abducted by a craft while fishing.
Co-workers Charles Hickson (left) and Calvin Parker (right) were fishing off a pier near Pascagoula, Mississippi on an October evening when they heard a "whirring" sound and saw two flashing blue lights. A smallish, oval-shaped craft appeared before them, from which emerged three pale creatures about 5 feet tall. Hickson and Parker said the creatures had carrot-like growths emerging from the nose and ear areas, and that in place of hands, they had lobster-like claws.
Hickson claimed that he was inspected by a mechanical eye while aboard the craft, while Parker initially stated he did not remember what happened during the event. In an interview 20 years later, though, Parker provided a detailed story of his inspection, including telepathic communication with the beings. Upon reporting the incident to the police, Hickson and Parker were questioned. They were then left alone in a room with a hidden tape recorder, which police expected would reveal the incident to be a hoax. Instead, Hickson and Parker could be heard nervously discussing the event; at one point Parker states, "I knew all along they was people from other worlds up there. I knew all along. I never thought it would happen to me."
4. Travis Walton (1975), a logger whose crew claimed to see a craft, after which he disappeared for 5 days.
On November 6, 1975, a then-22-year-old Travis Walton and his crew of fellow loggers had finished working and were driving home when they spotted a large silvery disc floating in the sky above a clearing. The driver stopped the car and Walton jumped out, running toward the object. The craft began to move, and, according to others in the car, Walton began to step back, when a blue-green beam shot out and "struck" Walton. What happened next is unclear, but it seems that Walton's crew left the area, as one of his co-workers called the police from near the town where they lived. When the crew and police officers returned to the site, Walton had disappeared. A search party looked for Walton while news of the case spread internationally. He reappeared five days later, returning with apparent weight loss and a story about his time inside the UFO.
In 1978 Walton published a book about his experience, aptly called The Walton Experience. His story was also the (loose) basis for the 1993 film Fire in the Sky, though the narrative surrounding what happened in the UFO differs substantially from Walton's account. In 2013, Walton was on an episode of Keeping Up With The Kardashians, which appeared uncomfortable for everyone involved.
5. Frederick Valentich (1978), a pilot who reported a strange craft to Air Traffic Control before disappearing without a trace.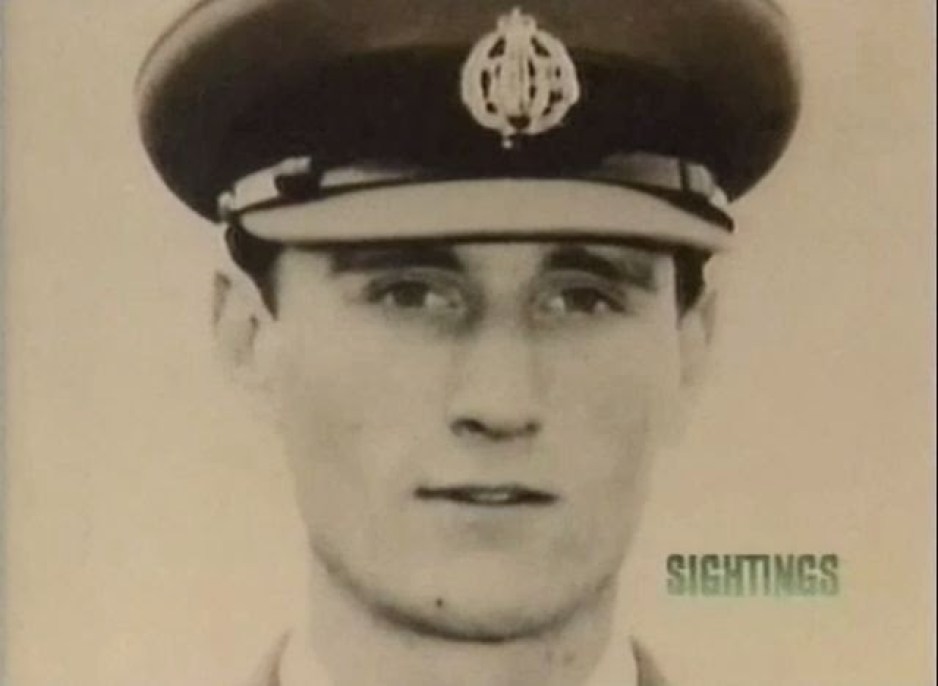 Aspiring pilot Frederick Valentich, 20 years old, was on a training flight over Australia's Bass Strait when he radioed Melbourne's Air Traffic Control to advise that he was being shadowed by an unidentified craft flying about 1000 feet above him. Valentich said the craft was "orbiting" around his own, and that it emitted a green light. He told ATC that he was suffering engine problems, and, when he was asked to describe the object, said "It's not an aircraft" before the transmission was interrupted by "metallic, scraping sounds." At that point all contact was lost.
A four-day, 1000 mile search was undertaken, but no trace of Valentich or his craft was ever found. Some believe that Valentich had become disoriented, starting flying upside down, and spotted his own lights in the water; others say his disappearance was staged. Others believe that Valentich's account of the mysterious craft, bolstered by witness reports of a UFO over Australia later that night, is suggestion of alien abduction.
6. Whitley Strieber (1985), a horror novelist whose account of his abduction became a best-seller.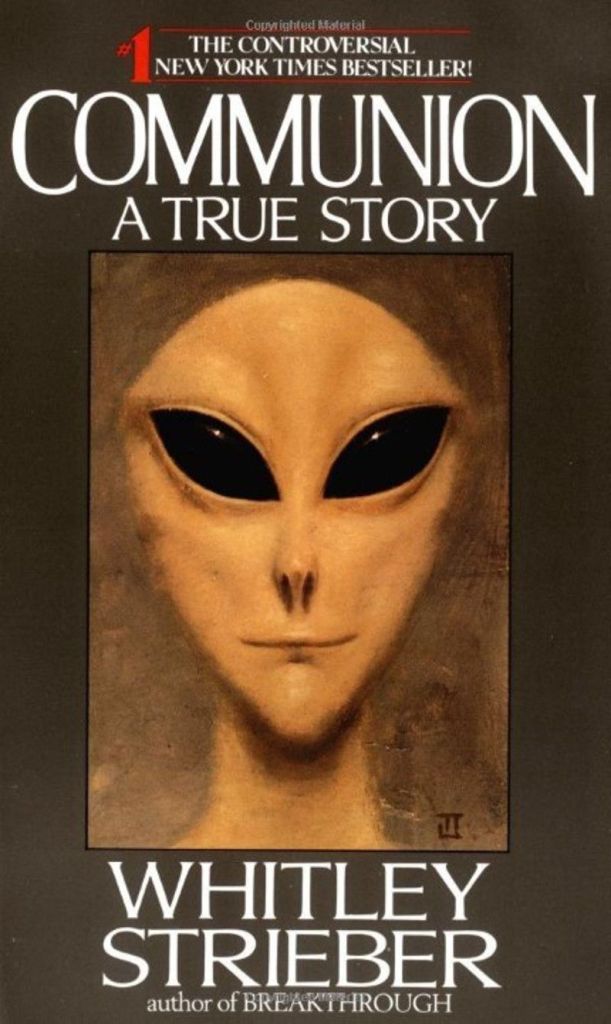 Whitley Strieber, an author of horror novels, alleges that he was abducted by non-human visitors from his home in upstate New York in December, 1985. (Strieber does not specifically state that "the visitors" are alien in nature, though most read his account — the 1987 book Communion — as such.) Communion became a #1 Times bestseller, granting the topic of alien abduction a renewed, widespread public interest. Strieber wrote several non-fiction follow-ups to the story, as well as a number of novels about similar topics. He is currently the host of a pararnormal-themed internet podcast called "Dreamland."
Source www.buzzfeed.com
The cast of Ghost Hunters to host panel at AlienCon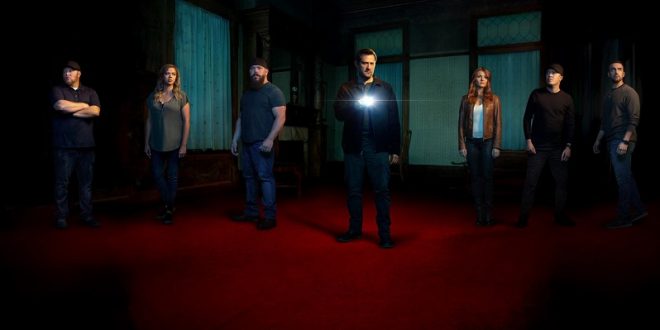 AlienCon the world's first convention dedicated to seeking the truth about extraterrestrial existence and solving the mysteries of the universe, has announced new program details for the October 4-6 event in Dallas, Texas. A+E Networks previously announced celebrity guests at AlienCon Dallas will include HISTORY's "Ancient Aliens" contributors Giorgio A. Tsoukalos, David Childress, Nick Pope, Caroline Cory, Jason Martell, John Brandenburg, Travis Taylor, and Jonathan Young.
The entire cast of A&E's "Ghost Hunters," one of the most successful paranormal series of all time, joins AlienCon Dallas for a panel discussion, Inside the World of A&E's "Ghost Hunters," on Saturday, October 5 at 2:20pm.
Have you ever wondered what it takes to investigate the paranormal? Hear from paranormal expert Grant Wilson and his new team of investigators. For the first time ever, this team of seven paranormal investigators – Wilson, Daryl Marston, Kristen Luman, Brandon Alvis, Mustafa Gatollari, Brian Murray and Richel Stratton – are sharing their approach to investigations, the cutting-edge technology they use, and how they research and prepare to go into a hunt.
Panel:  Inside the World of A&E's "Ghost Hunters"
Saturday, 10/5 at 2:20PM 
Grant Wilson, team leader/executive producer, and panel moderator
Daryl Marston, co-lead investigator
Kristen Luman, co-lead investigator
Mustafa Gatollari, site analyst/researcher/paranormal investigator
Brandon Alvis, tech manager/paranormal investigator
Richel Stratton, paranormal investigator
Brian Murray, paranormal investigator
There will also be two panel discussions regarding the Skinwalker Ranch
Panel: The Secret of Skinwalker Ranch
Friday 10/4 at 1:40PM
Panel: The Future of Skinwalker Ranch
Saturday, 10/5 at 11:00AM
Fans can learn more about ticket packages, special celebrity guests, and up-to-the-minute AlienCon Dallas programming information by visiting TheAlienCon.com.

AlienCon, owned by A+E Networks® in partnership with Prometheus Entertainment and produced by Mischief Management, LLC, is a three-day fan event inspired by HISTORY®'s hit series, Ancient Aliens®. AlienCon offers the opportunity for like-minded people to come together to challenge existing beliefs and seek disclosure of all kinds in an environment that inspires discovery and discussion.  The event will feature over 150 hours of original programming, sneak peeks and exclusive panels. Attendees can meet and mingle with their favorite celebrity guests.
More information can be found on the AlienCon website: TheAlienCon