Giant balls of metal fall from the sky in towns across the globe leaving locals baffled… so what on earth are they?
Brits, Russians and now Peruvians have spotted tearing across the sky within weeks of each other baffling amateur star-gazers around the world
GIANT balls of metal spotted falling from the sky in different parts of the world have left people baffled.
Brits, Russians and now Peruvians have spotted fireballs plummeting into their local towns within weeks of each other – so where did they come from?
Locals in the Andean region of Peru were terrified after finding this huge metal object in a field
Locals from Peru's southeastern Andean community were terrified after finding three mysterious metal objects in nearby fields.
They found the huge rocks hours after dozens of pictures and videos of a blazing object, taken in Brazilian and Peruvian towns Tingo Maria and Pucalklpa, 115 miles away from each other, were uploaded on to social media.
Romulo Barros, the chief of the fire service in the Brazilian municipality of Cruzeiro do Sul, said the object was most likely a meteorite.
But the Peruvian Air Force confirmed the fireball was actually a Russian space rocket re-entering Earth's atmosphere.
The Peruvian Air Force released this picture of the mysterious object locals found
Locals in the South American country were baffled by the extra terrestrial spheres
However the Peruvian Air Force confirmed that the fireball was not a meteorite but a space rocket breaking up in the Earth's atmosphere
He added, the fireball may have been the re-entry of the SL-23 rocket and the three metal spheres were fuel tanks belonging to a satellite.
And Meteorologist Alejandro Fonesca, from the Federal University of Acre in Brazil, said that no meteorites had been predicted to fall in the area.
He suggested the ball was more likely made up of space debris, a term used to describe defunct man-made objects, such as old satellites, that are left in space.
He said: "When the debris enters the atmosphere it comes under intense friction and this causes it to set on fire. That is what could have happened."
The balls were eventually confirmed to be a rare atmospheric re-entry of a rocket that was launched from Kazakhstan on Boxing Day.
The SL-23 rocked body re-entered Earth's atmosphere at 23:32 UTC on January 27, 2018, providing a rare opportunity to witness a rocket body slowly burning out in the atmosphere.
Two years ago similar balls were found in Vietnam.
Three metal spheres between 27cm and 80cm in diameter with Cyrillic writing on them, were found about 60 miles apart.
The balls were 40kg pieces of the rocket used to hold reaction control system propellant or tank pressure gases, they are often the only surviving parts of the rockets.
It was launched as part of a joint venture between Russia and Angola to put the Angosat-1 into orbit in a bid to improve communications in the African country.
Two years ago similar balls were found in Vietnam.
Three metal spheres between 27 and 80 centimeters in diameter with Cyrillic writing on them, were found about 60 miles apart.
Their observations came weeks after Americans, Brits and Russians saw similar fireballs crash into earth.
On New Years Eve, two young men filmed a green fireball flying across the fields of Wakefield.
Two young Brits film this fireball flying over Wakefield on New Year's Eve
Confirming their suspicions, the UK Meteor Network said the International Meteor Organization received more than 700 reports of a fireball on December 31 at around 5.35pm.
Days later on Orthodox Christmas Day, Russians were shocked to see the night sky momentarily turn deep blue as a meteorite whizzed across the sky.
Artyom Russkikh told Siberian Times he felt a "vibration" as he was driving and heard an explosion, as he saw the fireball.
On January 17, the USGS confirmed a meteor crashed into Michigan at 810pm, causing a minor earthquake.
Source: https://www.thesun.co.uk
Strange Sounds Recorded Coming from Greenland's Skies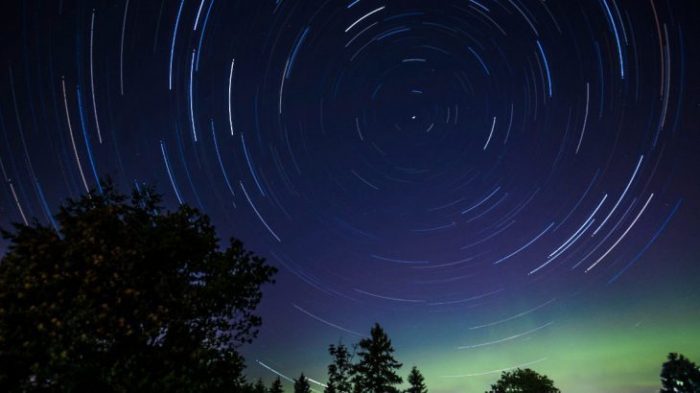 A YouTube user ('Finn Enoksen') shared video clip of strange sounds he recorded that seemed to come from the skies over Greenland on January 4th:
"I hear that strange sound like for 1hour but sometimes it silence for 5 or 10 minute, it little bit hard to heard because that strange sound is not loud."
Creepy Unsolved Murder Mysteries
The boy in the chimney
In 2008, teenager Josh Maddux left the house where he lived with his dad to run an errand. He disappeared, and seven years later, his remains were found in the fetal position, stuffed into the chimney of a nearby historic cabin. His body, devoid of wounds, showed no signs of a struggle. As The Huffington Post reported, "When the teen's skeleton was found, his knees reportedly were above his head and a hand was covering his face."
The strangest details were slowly released to the public in the following weeks. Maddux's had been clothed only in a thermal undershirt, and the rest of his clothes were lying on the floor inside the cabin. Construction workers confirmed that rebar on the chimney's opening meant he would not have been able to climb down, so he must have been trying to climb up.
To make matters worse, an anonymous Reddit post later detailed a rumor that Maddux had been coerced by a friend who went on to become a serial killer.
Hannah Upp's Disappearances
As chronicled in a New Yorker exposé, 23-year-old Pennsylvania resident Hannah Upp has led a life peppered with disappearances. Seemingly without a direct cause, Upp enters a fugue state and disappears off the grid, cutting off communication with her friends and family, and after a while, she's often found near water.
Doctors diagnosed Upp with "a diagnosis of dissociative fugue, a rare condition in which people lose access to their autobiographical memory and personal identity, occasionally adopting a new one, and may abruptly embark on a long journey." She disappeared again last year and her belongings were found near the ocean on St. Thomas — the strangest thing about her case is the fact that her parents seem apathetic, or mystical, even, when asked about their missing daughter by the press.
Kathy Hobbs Predicts Her Own Death
The kidnapping and murder of 16-year-old Kathy Hobbs is so odd that it was featured on an episode of the cult classic series Unsolved Mysteries.
After her death in 1987, Hobbs' parents and friends disclosed that all her life, Hobbs had suffered from "premonitions" that foreshadowed her death at 16. In her teen years, she developed agoraphobia and refused to leave the house, but on her sixteenth birthday she believed the curse had been broken — or, so say her family and friends. Just three months later, she was attacked coming home from buying a paperback novel and murdered with blunt force trauma to the head.
In 1989, a Toledo man named Michael Lee Lockhart was charged and convicted with Hobbs' murder, though Lockhart never confessed. The internet is divided on whether Lockhart actually shot Hobbs, but the real point of contention is the young woman's premonitions. Why was she able to predict a seemingly random act of violence?
More mysterious electrical sky events over Dublin, Juarez and amazing explosions in Kenner, Louisiana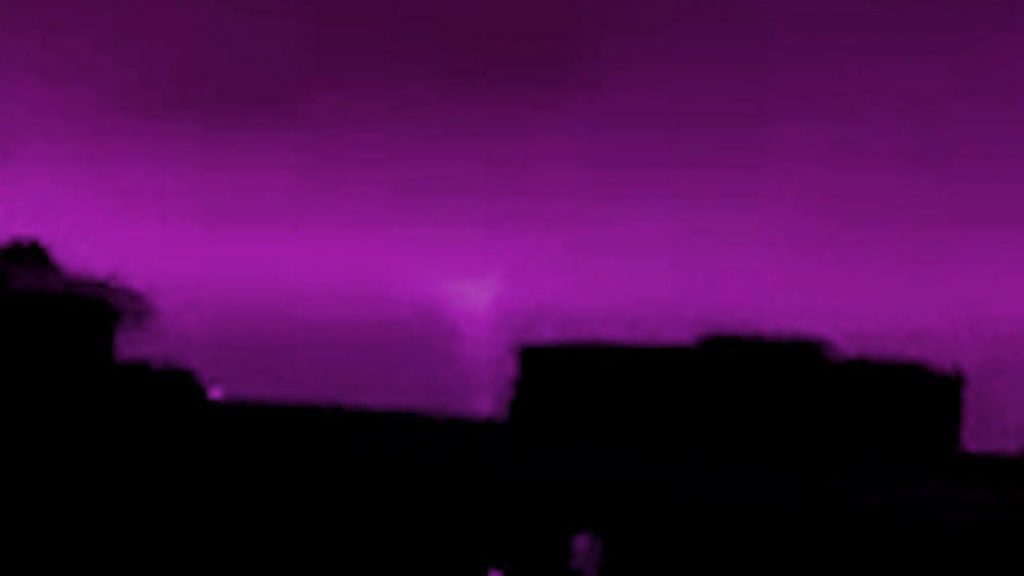 On the same day as the sky lit up with mysterious blue light over Queens, NYC, powerful electrical explosions also occurred in Kenner, Louisiana and Ciudad Juarez, Mexico. Two days after, something really weird occurred over Dublin, Ireland. It seems to be a widespread electrical phenomenon. Are they all linked? Like to a geomagnetic storm or something similar going on in space? Or are these phenomena all more grounded like the mystery behind "Project Blue Beam."
Anyone know what the light show over Dublin is? Could it be a geomagnetic storm?
Any one know what the light show over #Dublin is? pic.twitter.com/TW5oec8tRd

— James Brophy (@jamesfbrophy) 30 December 2018
This next video was recorded on December 29, 2018, around 8:45 in Drimnagh, Dublin. Here the Youtube video:
Or can these light source be caused by something more grounded? Such as the mystery behind the so called top secret "Project Blue Beam."
The following video was recorded in Dublin on December 29, 2018:
Here a summary and discussion of both sky phenomena:
Electrical explosions in Kenner, Louisiana
A video captured by Giovanni Bommarito show the dramatic moment of multiple electrical explosions in Kenner, triggering power outages for more than 10,000 customers on December 27, 2018:
Wind gusts in the New Orleans area reached as high as 51 MPH overnight Wednesday and into Thursday morning.
Coincidentally this event occurred on the same day as the sky lit up with mysterious blue light over Queens, NYC:
Strange explosion and object in Ciudad Juarez
© The Juarez Times/Facebook
There are definitely odd things happening on the planet. Perhaps these incidents are related 'electrically' in part to the 'grounding' of our Solar System?