'Ghost' photo captured outside Cecil Hotel in downtown Los Angeles
DOWNTOWN LOS ANGELES (KABC) — The Cecil Hotel was once a part-time home to serial killer "The Night Stalker" and murder victim "The Black Dahlia," but it may now be home to a haunting new visitor.
An Eyewitness News viewer claims to have captured a ghostly image outside of the famous downtown Los Angeles hotel.
Koston Alderete, a Riverside boy with a love of scary films and ghost stories, took the picture, which shows a ghostly figure outside a fourth floor window. He says it looks a little too real.
"When I looked at that window, it just looked kind of creepy to me, and then I showed my friend, and he kind of freaked out. It just creeps me out still," said Alderete.
Alderete says his ghost photo has already cost him some sleep and caused him to have a nightmare.
The Cecil Hotel has had its share of suicides and bizarre deaths, including the death of a missing tourist whose body was found in a water tank on the roof of the hotel last year.
(Copyright ©2014 KABC-TV/DT. All Rights Reserved.)
Man Who Claims His Apartment Is Haunted Provides Chilling Proof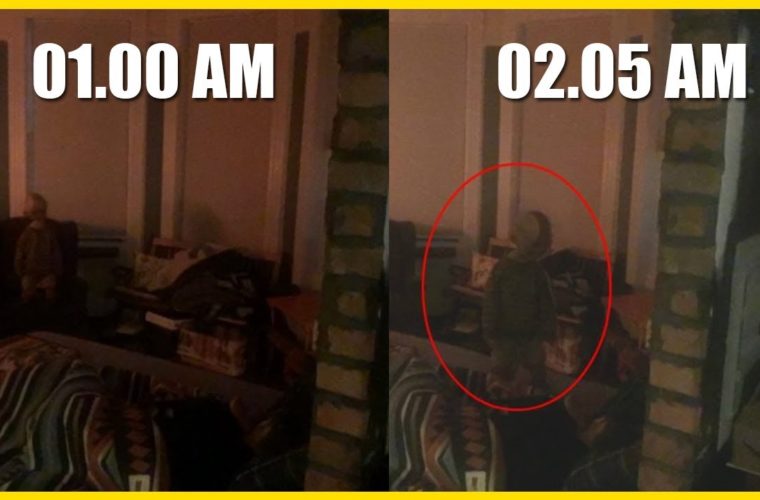 Man who claims his apartment is haunted provides chilling proof.
We take a look a man who claims his apartment is haunted & provides chilling proof.
Whether or not you believe in supernatural beings, ghost stories have a way of captivating even the biggest of skeptics. Though most of these tales are fiction, a special few are believable. Such was the case for one New York cartoonist named Adam Ellis.
Adam recently took to Twitter to tell his followers about a haunting experience. At first, his friends weren't sure if they believed him. But when he showed them the bone-chilling evidence, they were left stunned.
Fire erupts at Shetland's most haunted house
Image Credit: CC BY-SA 3.0 Otter / Wikimedia
The house is in dire need of renovation.
Police are investigating a mysterious fire at what is thought to be one of Scotland's most haunted buildings.
Situated on moorland on the remote Shetland Islands to the north of Scotland, Windhouse in Mid Yell has been at the center of numerous ghost stories over the years.
Reportedly the most haunted building on the islands, the house is today little more than a ruin.
Accounts of paranormal phenomenon, including tales of a ghostly woman walking on the stairs, have prompted some foolhardy investigators to try and spend the night there.
The last time a family actually lived at the property was all the way back in 1930. The inhabitants reportedly left the house after it was hit by a lightning strike which also killed some of their sheep.
Since then there have also been reports of two skeletons being found there – one of a child found hidden behind the lining of one of the walls and another of a man found under the back doorstep.
This week's fire, which caused further damage to the ruin, was quickly tackled by local fire crews however the exact cause of the blaze remains a mystery.
Authorities are now appealing for witnesses in an effort to determine what happened.
20 Mystery Facts about The Haunted Forest of Hoia Baciu – Transylvania's Bermuda Triangle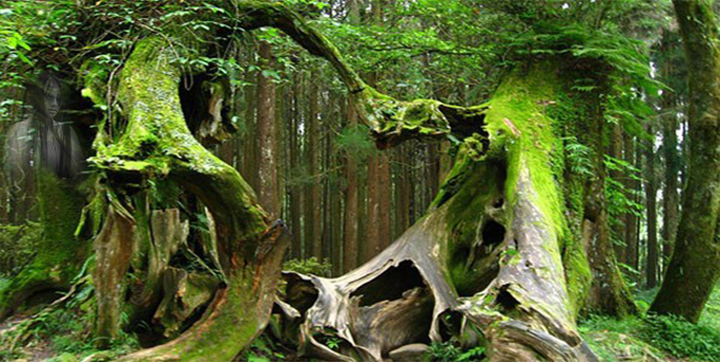 The dense and massive Hoia Baciu Forest in Romania is one of the mysterious places, lying on the earth's crust. Innumerable accounts of supernatural events and creepy stories revolve around this place that still stands as mysteries to the modern human civilization.
20 strange and unexplained facts about the Hoia Baciu Forest
(1) There have several instances wherein people have claimed that they had seen ghosts in the forest.
(2) For a number of times, photographs, shoot in this forest has cast the appearance of unexplained faces of entities not physically present at the venue at that time. Analysis of these photographs proved that those were neither fabricated nor superimposed.
(3) In 1960's, there came up claims about spotting aliens in the forest. It happened for several times during that span of time. In one case, a local resident was even successful in taking photographs of the UFOs.
(4) The majority of the visitors to forest reported that they had some unusual feeling during their stay in the forest.
(5) Some visitors claimed that they got clear evidence that some invisible identities are following them through the woods.
(6) There are no scientific explanations as why the trees in this forest feature a weird shape and abnormal growth pattern of the branches, not visible elsewhere.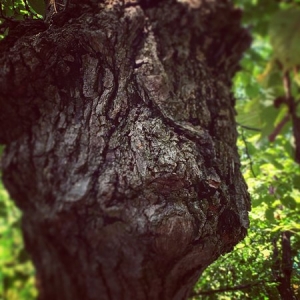 (7) Visitors reported that their electronic devices and gadgets started malfunctioning as they enter inside the forest area. Though this can happen due to the influence of magnetic and electrical fields, the modern science is yet to find any concrete evidences in this regard.
(8) In various instances, people have reported that started feeling ill, the moment they stepped inside the forest.
(9) There are significant counts of people who have witnessed the appearance of strange lights in the forest.
(10) There have been scaring instances of sudden breaking of the silence with some unusual sounds.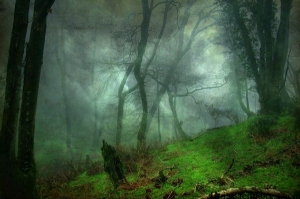 (11) There are visitors who got scratched on their bodies, even if no one attacked the inside the forest or no instances of striking with the trees happened.
(12) There have been instances when visitors claimed that they got to hear giggling in female voice.
(13) A certain type of skin rash appeared in some visitors that modern health science has failed to identify. The mystery is that those rashes appeared suddenly and got vanished the moment the visitor came out of the woods.
(14) Sudden appearances and disappearance of strange-looking animals.
(15) Some visitors experienced that someone is holding them from the back, though none was in their proximity.
(16) There have been records that states that visitors were hit by stones, thrown by some invisible identities.
(17) Abnormalities observed with the automobiles that no repairers were able to troubleshoot.
(18) A few visitors claimed that the windscreen of their cars were blown with stones, while none was seen close by.
(19) Some visitors stated that they were just going roaming around the same place for a while and they were not able to find the way out.
(20) A selected portion of the forest got completely dark, though it was around the midday by the watch and other parts were lightened up with sun light.