Ghost lights: Believe in them if you dare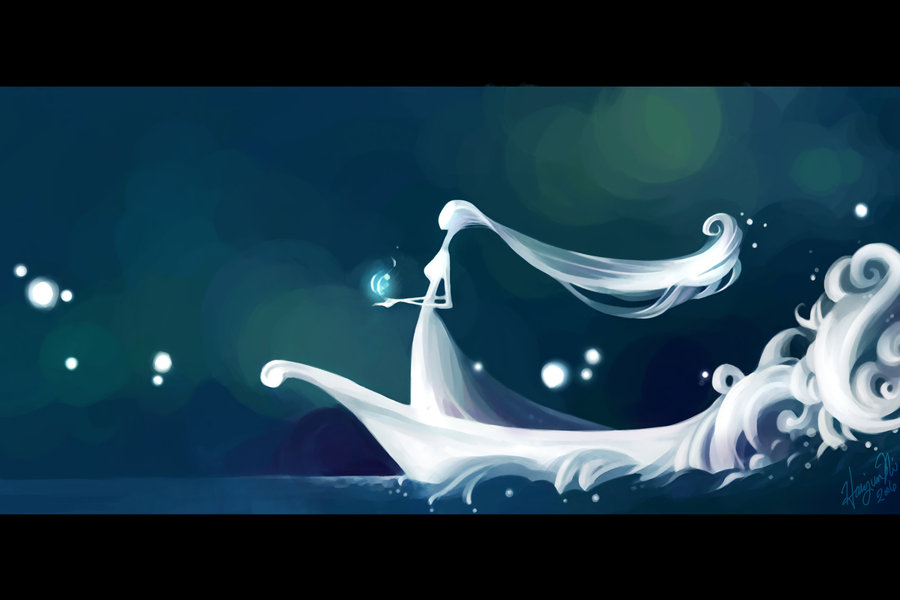 | | |
| --- | --- |
| Marfa lights viewing area this way | In folklore, ghost lights were strange lights seen over swamps or bogs. But we're more sophisticated today. Aren't we? |
Will-o-the-wisp lighting a bog or mire. Artist unknown. The source is Flammarion's L'atmosphère: météorologie populaire (1888, p.749). Image via inamidst.com.
Ghost lights and will-o-the-wisps are associated with our modern-day jack-o-lanterns. Here's a traditional Cornish jack-o-lantern, made from a turnip. Image via Wikimeida.
The red dot indicates the location of Marfa, Texas. It's, shall we say, remote.
McDonald Observatory Otto Struve Telescope, completed in 1938. I saw my first Marfa lights from the catwalk of this telescope dome, which, by the way, is a not un-creepy place to be alone at 3 a.m. No offense, Otto.
Ghost lights used to be called will-o-the-wisps. They were a weird glow over swamps or bogs. Nowadays, people report strange lights in the sky in all sorts of places. Some are more famous than others. The ghost lights closest to me are in the desert-like Davis Mountains near Marfa, Texas, but you can also see them in the Brown Mountains of North Carolina, for example. There are modern, very ordinary explanations for these lights. Yet people still love to try to spot them.
In English folklore, a will-o'-the-wisp was thought to be a distantly viewed lantern or torch carried by a fairy or other mischievous spirit. These ghostly lights were said to recede if travelers approached them, so that the bone-tired wayfarers were drawn farther and farther into the bog.
Our modern-day pumpkin carving at Halloween is associated with this old story and tradition. Will-o-the-wisp and jack-o-lantern meant the same thing in old England. Turnip lanterns, sometimes with faces carved into them, were made on the festival of Samhain, which took place around the same time as our Halloween, a time when fairies and spirits were said to inhabit the night. Remember, Halloween comes at a time of year when the nights are growing longer. We in the electric light era don't fully appreciate the primal fear to be had from this daily increasing darkness. It's said that turnip lanterns were used to light one's way outdoors on a Samhain night. The lantern might have represented the spirits and otherworldly beings, as in I'm with you guys.
Of course, we're so much more sophisticated than that today. Aren't we?
The Marfa lights. Well, we are, plus we have cars. So nowadays people travel long distances to seek out ghostly lights in the sky. A famous example in my neck of the woods is the Marfa Lights. They've been observed in the sky near the little West Texas town of Marfa, Texas for many years. I saw them on my first visit to the University of Texas McDonald Observatory in the late 1970s, while standing outside at night, on a catwalk of one of the large telescope domes. An astronomer pointed them out: two unmoving lights, a brighter one and a fainter one above the horizon, in a place where no stars should be.
Reports from some other eye-witnesses are much more elaborate than my sighting. Supposedly the lights are "brightly glowing" – "basketball-sized spheres" – "shining in many different colors" – "hovering at about shoulder height." Or sometimes, people say, they shoot around rapidly in any direction. Or they appear in pairs or groups. Or they may divide into pairs or merge, disappear, reappear, and sometimes move in patterns that seem regular. The town of Marfa loves them, and has placed highway markers (see photo top of post) indicating where on-lookers can pull over to watch for the lights.
Papiblogger.com had a nice account of his family's viewing of the Marfa lights.
After several driving delays and a huge gas shortage scare we finally arrived in Marfa past dinner time at night … From our kids' perspective, Marfa's big draw, of course, are the Mystery Lights, a Texas version of Alaska's aurora borealis. To make things interesting I brought a professional digital camera and a tripod and took time-lapse images of the Marfa Lights from the observation deck where everyone normally sees them. If you look at my un-doctored photos [see below], you will notice a red light surrounded by other brighter lights. All appear to be around the same size but what's interesting is that the white lights surrounding the red one clearly have some movement. For the record, I don't believe there's anything magical or alien-related to the lights but I do find them interesting, especially knowing that many experts and some documentaries have studied them and no one knows what to say they are.
Marfa lights – or not – from papiblogger.com.
Where to go to try to see the Marfa Lights: They're said to be seen, typically, south of U.S. Route 90 and east of U.S. Route 67, five to 15 miles southeast of Marfa. Best thing to do is go to Marfa, Texas and ask … well, anyone. Marfa is only about an 8-hour drive from the city of Austin, if you don't stop for lunch. And if you do stop for lunch, I recommend La Familia in Junction, Texas. Have fun!
Default skeptical explanation for Marfa lights. The most credible explanation is that they are simply car headlights, seen from a great distance and distorted by temperature gradients. Critics of this explanation quickly point out that people have been reporting sightings of the Marfa Lights for over 100 years, since before there were cars. But Brian Dunning of the podcast Skeptoid says:
Well, apparently, the Marfa Lights have not been around all that long, after all. The earliest accounts come from a rancher named Robert Ellison in 1883. However, upon closer inspection, it appears that there is no actual record that Robert Ellison ever saw such a thing. There are reports from his descendants that Ellison said he saw lights, but there is no written record, not even when he wrote his memoirs about his life in the region in 1937. Curious that he would leave that out. Apparently, all evidence that the lights existed prior to the arrival of automobile highways in the region is purely anecdotal.
Take that, Marfa Lights!
Brown Mountain Lights via spookyplaces.us.
Brown Mountain Lights. Someone asked us about Brown Mountain Lights, so I thought I'd mention them, too, although I haven't seen them. Apparently, from the Blue Ridge Parkway near Brown Mountain in North Carolina, people sometimes say they see mysterious, red, circular lights. An early account of them dates back a report by a fisherman in the September 24, 1913 Charlotte Daily Observer. He said he saw:
… mysterious lights seen just above the horizon every night.
Default skeptical explanation for Marfa lights. A USGS employee, D.B. Stewart, later studied the area and said the fisherman had seen train lights. Brian Dunning of the podcast Skeptoid agrees.
The Brown Mountain Lights have their own road sign, too. Photo via spookyplaces.us.
Where to go to try to see the Brown Mountain Lights: Wikipedia says:
Try the overlooks at mile posts 310 (Brown Mountain Light overlook) and 301 (Green Mountain overlook) and from the Brown Mountain Overlook on NC Highway 181 between Morganton, NC and Linville, NC. Additionally, good sightings of the Lights have been reported from the top of Table Rock, outside of Morganton, NC. One of the best vantage points, Wisemans View, is about 4 miles from Linville Falls, NC. The best time of year to see them is reportedly September through early November.
So there you have it, on this Halloween 2012. Ghost lights! Believe in them … if you dare.
The "cursed" doll was found abandoned in Mexican river after being burned by frightened neighbors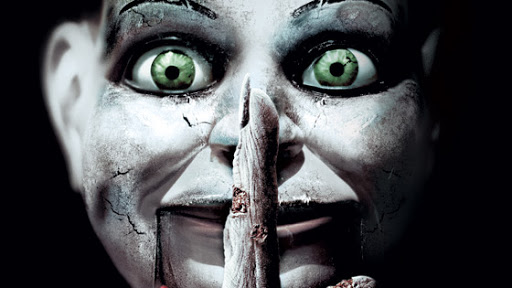 This sinister human-sized ventriloquist doll was mistaken for a dead body when it was pulled out of a river by villagers in Mexico. They were so scared that they decided to burn her. Unfortunately, the doll, found wrapped in a blanket in the small town of San Antonio La Esperanza, did not burn, and therefore the community decided that it was "cursed".
In the photo of the doll, one eye is blackened and burned, and the other is bright blue and covered.
It's reclining jaw gives the doll an eerie look. The human mannequin was initially mistaken for a dead body, but, fortunately, it soon became clear that it was not real when it was deployed from a shawl.
However, it remains a mystery who was the previous owner of the creepy mannequin and why this man tried so hard to get rid of it in such a strange way. According to local media reports, after several attempts, the villagers finally managed to burn it.
Since then, the story has reached the filmmaker Guillermo Del Toro , known for filming such dark science fiction films as "The Shape of Water" and "Pan's Labyrinth," which tweeted some photos of this scary doll.
Local journalist Cesar Buenrostro challenged the idea of ​​a supernatural presence and stated that the locals could not burn the doll on the first try, because it was crude. Once the doll was dry, it became easier for them to set fire to it, he said.
Buenrostro and a YouTube journalist known as the "Oxlack Investigador" visited Julio, the man who made the doll. He said that he sold it many years ago, but could not remember who bought it.
According to Julio, the doll was made of epoxy, which is difficult to burn.
Top Japanese urban legends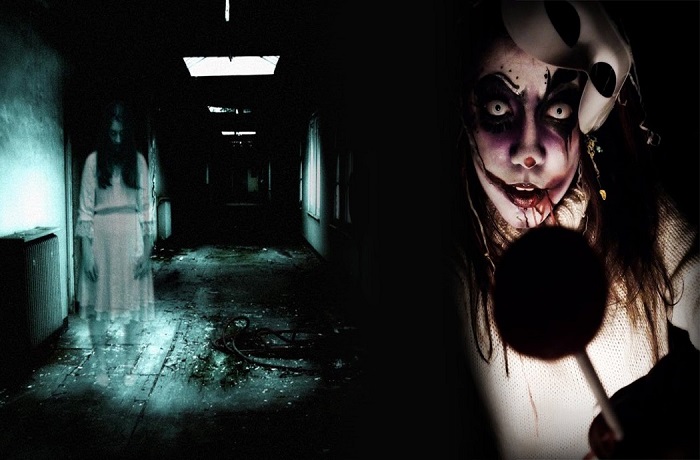 Japan is a distant and mysterious island. Before becoming a country full of buildings and businessmen, it was the land of samurai, martial arts and … urban legends.
An urban legend is a modern form of folklore, a story that is sometimes considered true, but not always, by its narrator. These legends are part of the collective memory. Obviously, despite its name, an urban legend does not necessarily take place in an urban area. The term is just used to differentiate modern history from ancient.
Japanese people are fond of urban legends and they have countless, here aew the most creepy Japanese urban legends. It's up to you if you are still ready to visit Japan after reading this.
1) Kuchisake-onna, the woman with the split mouth
During the Heian era (794-1185) there lived a very beautiful woman, wife of a very jealous samurai. But she was also not very loyal. The samurai ends up discovering the multiple deceptions of his wife. Dishonored and betrayed, he decided to kill her by slitting her mouth with commissures up to both ears, while yelling at her "Who will find you beautiful now?".
Today, it is said that the woman with the split mouth appears at night with a surgical mask to hide her "smile" and a long pair of scissors. When she meets a man, she asks him the question "Am I beautiful?". If he answers no, he is killed immediately. If he answers yes, she then removes her mask and asks "Even like that?". Answering no again means death. If the man says yes, she follows him to his home before killing him outside the door. The only way to escape her is to tell her that she is an ordinary woman, neither beautiful nor ugly.
2) Inunaki village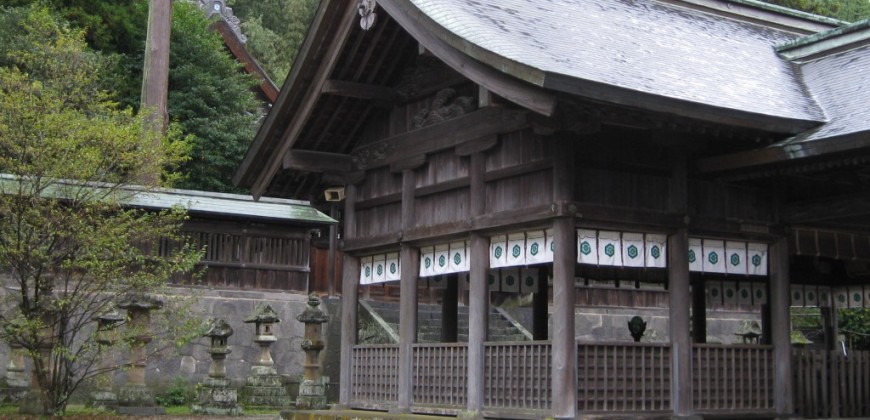 It's a mysterious village somewhere in Japan. At the entrance to the village, there would be a sign saying "the constitutional laws of Japan do not apply here". Residents of the village would live in quite a special way since incest, cannibalism and murder would be rampant there.
For unknown reasons, electronic devices would not work in the village. Everyone who has been there has never returned.
3) The O-kiku Ningyou doll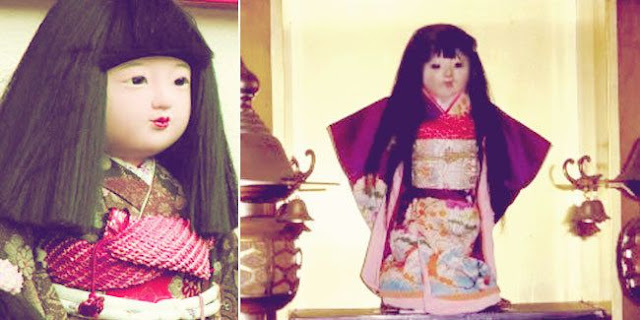 This doll belonged to a 3-year-old girl who died of illness in 1918. The family moved later and, not knowing what to do with the doll, they asked the Mannenji monastery to take care of it because it was a toy their little girl's fetish. Later, one of the monks was told that the doll's hair had grown longer. After verification, they had indeed grown!
The monk therefore decided to cut the doll's hair, but it became even longer. The hair was then analyzed and is believed to be of human origin! The doll would therefore contain the little girl's soul, and she would sometimes smile. Each year, a ceremony is held in honor of the girl, and the doll's hair is cut.
4) Hitobashira
The word Hitobashira means "human pillars". In the 17th century, it was customary in Japan to bury living people in the foundations or pillars of buildings. These sacrifices were to please the gods, who then blessed the buildings and ensured them a longer life.
But suddenly, the buildings in question would still be haunted by the spirits of the poor buggers who were buried.
5) The Kiyotaki tunnel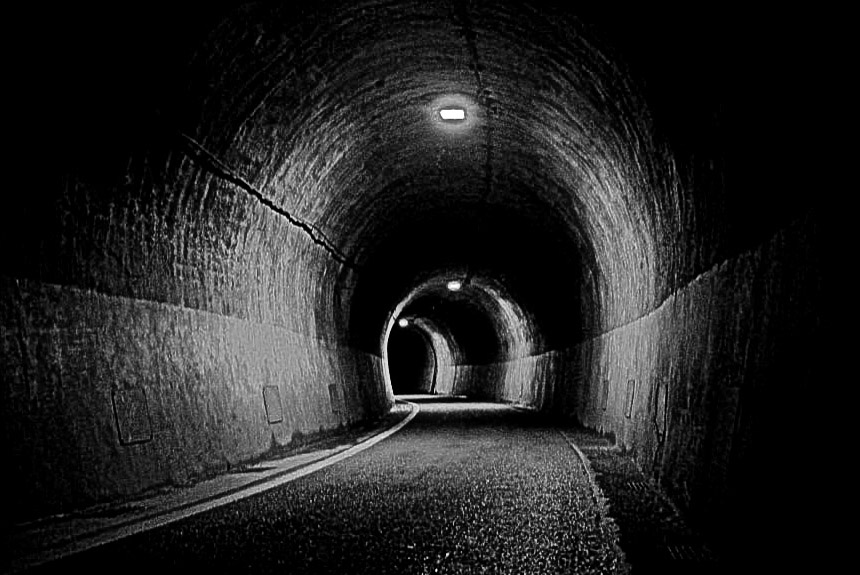 This tunnel, built in 1927, is said to be haunted by the spirits of workers who died during its construction, which took place in conditions close to slavery. The tunnel is 444 meters long, which makes it cursed since the number 4 is somewhat the equivalent of the number 13 in our country, its pronunciation being the same as the word "dead".
The ghosts of the tunnel would enter your car to scare you, causing an accident. Each new victim would be trapped in the tunnel, adding to the number of spirits. A mirror would also be placed in the tunnel. If you see a ghost looking inside, you die in excruciating pain.
And to add a layer, the length of the tunnel would change depending on the time of day!
A retired policeman spoke about how he saw a winged man in his childhood
In December 2019, the 60-year-old David Ramos, a former Chicago policeman who is now retired, contacted The Singular Fortean Society. Ramos worked in the Chicago police from 1994 to 2009, and in 1971, when he was 12 years old, he saw with his own eyes a winged humanoid creature.
"When I was a kid and I was 12 years old, we lived in the old Park Riverview Park area. A local company of teenagers usually played on the north bank of the Chicago River. That day, some of the boys had fun throwing pieces of rubble concrete into the water and competing who would make the biggest splash. I was further from the river as I didn't like being too close to the water.
At one point, I looked northward and i swear I saw there a skinny and very tall man dressed in something very black. He was about 200 feet (60 meters) from me. This man looked in my direction, and then threw up his arms, spreading his wings, and then he ran, flapped these wings and disappeared among the trees on the river bank. I looked at it, completely dumbfounded.
Then I stood up and ran to the other guys and began to ask them "Have you seen this guy?" I was not sure what I saw, I did not know what it was, maybe someone was involved in practical jokes or something like that. By the way, there always was something very creepy in that place by the river, spooky by the river, even in broad daylight. I tried to explain but [my friends] told me to shut up and didn't pay any attention to me, [since] I was smaller and younger than them

I am now 60 years old, I am a retired policeman and live in Florida. I had never told anyone about what I saw before, and I am writing to you because I stumbled upon your article (about the MothMan) now.

That event shocked me greatly, I felt somehow very angry and immediately wanted to get home almost as soon as possible. I remember trying to look at his face when he looked at me and it seemed to me scary, like a mask for Halloween. This face was not like the face of a man, he had big eyes and this is probably all of the details that I remember.

I am still scared by this memory and I know that Mothman is usually considered a harbinger of tragedy. I tried to remember what bad things happened shortly after this incident. I just remembered that one of the older boys that we were with that day shot and killed a rival gang member shortly after that sighting. He was 16 at the time and went to jail at 17 for at least five years for murder.
Researcher Tobias Weiland of The Singular Fortean Society contacted David Ramos on the telephone and learned learned from him some more details of that event.
"It was an autumn day, an ordinary gray day in Chicago, but it was still daytime. The figure I saw had something like a black cloak, but in general it resembled a very tall man in a cloak and a hood. I could see his large eyes, which from afar they looked like huge yellowish-red glasses.

When he threw up his arms and spread his wings, these wings were just huge in size! He managed to take a few steps and flap his wings before hiding behind the trees. I never came to this place when I was a child, but I know that back then a service station was built there. When I worked as a policeman and drove in there to check a car, I always remembered that day and I was very scared. "
The place where Ramos saw a flying humanoid with reddish-yellow eyes is just a few miles from Lake Michigan. Starting from 2017, at least several dozens of reports came from this area about sightings of a strange black winged creature that looked like either a huge owl or a person with wings.
Most often, this creature was seen near water and in parks. Researchers of anomalous phenomena can still only speculate on what all these people saw. Either some rare huge bird, or really something paranormal.