Ghost lights: Believe in them if you dare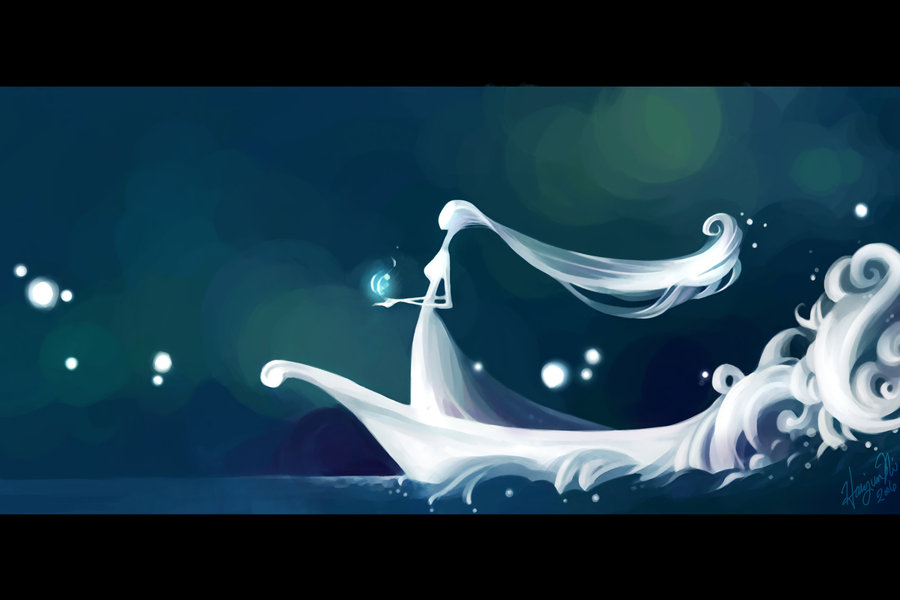 | | |
| --- | --- |
| Marfa lights viewing area this way | In folklore, ghost lights were strange lights seen over swamps or bogs. But we're more sophisticated today. Aren't we? |
Will-o-the-wisp lighting a bog or mire. Artist unknown. The source is Flammarion's L'atmosphère: météorologie populaire (1888, p.749). Image via inamidst.com.
Ghost lights and will-o-the-wisps are associated with our modern-day jack-o-lanterns. Here's a traditional Cornish jack-o-lantern, made from a turnip. Image via Wikimeida.
The red dot indicates the location of Marfa, Texas. It's, shall we say, remote.
McDonald Observatory Otto Struve Telescope, completed in 1938. I saw my first Marfa lights from the catwalk of this telescope dome, which, by the way, is a not un-creepy place to be alone at 3 a.m. No offense, Otto.
Ghost lights used to be called will-o-the-wisps. They were a weird glow over swamps or bogs. Nowadays, people report strange lights in the sky in all sorts of places. Some are more famous than others. The ghost lights closest to me are in the desert-like Davis Mountains near Marfa, Texas, but you can also see them in the Brown Mountains of North Carolina, for example. There are modern, very ordinary explanations for these lights. Yet people still love to try to spot them.
In English folklore, a will-o'-the-wisp was thought to be a distantly viewed lantern or torch carried by a fairy or other mischievous spirit. These ghostly lights were said to recede if travelers approached them, so that the bone-tired wayfarers were drawn farther and farther into the bog.
Our modern-day pumpkin carving at Halloween is associated with this old story and tradition. Will-o-the-wisp and jack-o-lantern meant the same thing in old England. Turnip lanterns, sometimes with faces carved into them, were made on the festival of Samhain, which took place around the same time as our Halloween, a time when fairies and spirits were said to inhabit the night. Remember, Halloween comes at a time of year when the nights are growing longer. We in the electric light era don't fully appreciate the primal fear to be had from this daily increasing darkness. It's said that turnip lanterns were used to light one's way outdoors on a Samhain night. The lantern might have represented the spirits and otherworldly beings, as in I'm with you guys.
Of course, we're so much more sophisticated than that today. Aren't we?
The Marfa lights. Well, we are, plus we have cars. So nowadays people travel long distances to seek out ghostly lights in the sky. A famous example in my neck of the woods is the Marfa Lights. They've been observed in the sky near the little West Texas town of Marfa, Texas for many years. I saw them on my first visit to the University of Texas McDonald Observatory in the late 1970s, while standing outside at night, on a catwalk of one of the large telescope domes. An astronomer pointed them out: two unmoving lights, a brighter one and a fainter one above the horizon, in a place where no stars should be.
Reports from some other eye-witnesses are much more elaborate than my sighting. Supposedly the lights are "brightly glowing" – "basketball-sized spheres" – "shining in many different colors" – "hovering at about shoulder height." Or sometimes, people say, they shoot around rapidly in any direction. Or they appear in pairs or groups. Or they may divide into pairs or merge, disappear, reappear, and sometimes move in patterns that seem regular. The town of Marfa loves them, and has placed highway markers (see photo top of post) indicating where on-lookers can pull over to watch for the lights.
Papiblogger.com had a nice account of his family's viewing of the Marfa lights.
After several driving delays and a huge gas shortage scare we finally arrived in Marfa past dinner time at night … From our kids' perspective, Marfa's big draw, of course, are the Mystery Lights, a Texas version of Alaska's aurora borealis. To make things interesting I brought a professional digital camera and a tripod and took time-lapse images of the Marfa Lights from the observation deck where everyone normally sees them. If you look at my un-doctored photos [see below], you will notice a red light surrounded by other brighter lights. All appear to be around the same size but what's interesting is that the white lights surrounding the red one clearly have some movement. For the record, I don't believe there's anything magical or alien-related to the lights but I do find them interesting, especially knowing that many experts and some documentaries have studied them and no one knows what to say they are.
Marfa lights – or not – from papiblogger.com.
Where to go to try to see the Marfa Lights: They're said to be seen, typically, south of U.S. Route 90 and east of U.S. Route 67, five to 15 miles southeast of Marfa. Best thing to do is go to Marfa, Texas and ask … well, anyone. Marfa is only about an 8-hour drive from the city of Austin, if you don't stop for lunch. And if you do stop for lunch, I recommend La Familia in Junction, Texas. Have fun!
Default skeptical explanation for Marfa lights. The most credible explanation is that they are simply car headlights, seen from a great distance and distorted by temperature gradients. Critics of this explanation quickly point out that people have been reporting sightings of the Marfa Lights for over 100 years, since before there were cars. But Brian Dunning of the podcast Skeptoid says:
Well, apparently, the Marfa Lights have not been around all that long, after all. The earliest accounts come from a rancher named Robert Ellison in 1883. However, upon closer inspection, it appears that there is no actual record that Robert Ellison ever saw such a thing. There are reports from his descendants that Ellison said he saw lights, but there is no written record, not even when he wrote his memoirs about his life in the region in 1937. Curious that he would leave that out. Apparently, all evidence that the lights existed prior to the arrival of automobile highways in the region is purely anecdotal.
Take that, Marfa Lights!
Brown Mountain Lights via spookyplaces.us.
Brown Mountain Lights. Someone asked us about Brown Mountain Lights, so I thought I'd mention them, too, although I haven't seen them. Apparently, from the Blue Ridge Parkway near Brown Mountain in North Carolina, people sometimes say they see mysterious, red, circular lights. An early account of them dates back a report by a fisherman in the September 24, 1913 Charlotte Daily Observer. He said he saw:
… mysterious lights seen just above the horizon every night.
Default skeptical explanation for Marfa lights. A USGS employee, D.B. Stewart, later studied the area and said the fisherman had seen train lights. Brian Dunning of the podcast Skeptoid agrees.
The Brown Mountain Lights have their own road sign, too. Photo via spookyplaces.us.
Where to go to try to see the Brown Mountain Lights: Wikipedia says:
Try the overlooks at mile posts 310 (Brown Mountain Light overlook) and 301 (Green Mountain overlook) and from the Brown Mountain Overlook on NC Highway 181 between Morganton, NC and Linville, NC. Additionally, good sightings of the Lights have been reported from the top of Table Rock, outside of Morganton, NC. One of the best vantage points, Wisemans View, is about 4 miles from Linville Falls, NC. The best time of year to see them is reportedly September through early November.
So there you have it, on this Halloween 2012. Ghost lights! Believe in them … if you dare.
People of the shadow: what do the mysterious shadow creatures want from us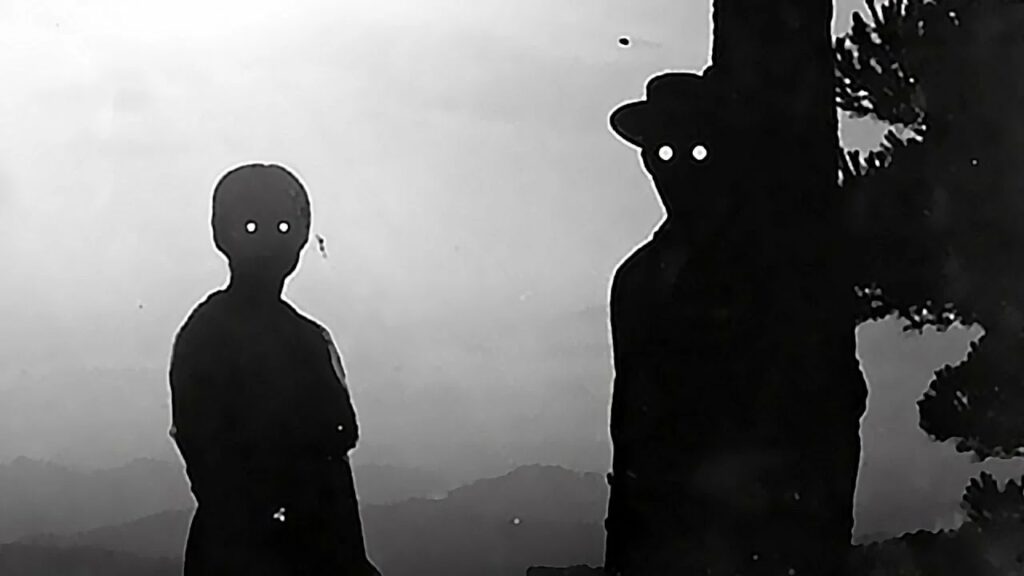 Shadow creatures are neither ghosts nor people, and we know these creatures as shadow people. It seems that the "shadow" know about our location and want us to feel fear or even panic in their presence.
People-shadows or shadow people are paranormal dark barely visible silhouettes known to mystics for a long time. They look like dark humanoid creatures or barely noticeable ghosts, often seen only with peripheral vision. Witnesses claim that shadow people only catch a few seconds, eyewitnesses also say that they looked into the eyes of shadow people and their eyes shone with a red light, like demons.
Shadow people can take different shapes and sizes: look like full-fledged people or even like animals. But most often these are thin tall strange figures. Be that as it may, they appear only for a moment, quickly evaporating into the air. Unfortunately, they can harm humans, which was proven in 2013.
The video posted on the web had confirmation of the existence of a shadow man who was visible for over a minute! An unknown silhouette knocks down a man walking down the corridor and drags him across the floor for several seconds. After some time, it also suddenly disappears, releasing the person. As it became known, the building where the striking phenomenon was filmed has complaints from tenants who more than once meet paranormal events in their home.
There are very few known cases though of adverse events caused by shadow people. In most cases, they appear or disappear as soon as they are found.
Shadow creatures can be spotted out of the corner of your eye. Some people who saw them or knew about their presence say that they are alien creatures, slipping in and out of our field of vision. In the eyewitness accounts, the observation of the recurrence of shadow manifestations is especially often mentioned.
Whether they are an elusive race that has always coexisted with us is an interesting theory suggesting that these creatures are frequent guests in our lives.
Paranormal researchers consider shadow people to be malevolent supernatural entities. Perhaps shadow people will not cause physical pain, but they can affect you emotionally, for example, cause fear – this gives them energy.
Skeptics and scientists believe that shadow people are optical illusions or hallucinations that appear under the influence of drugs or physiological changes in the body. When the left temporo-parietal brain is stimulated, these strange images are created.
Often the appearance of these shadows is inextricably linked with sleep paralysis, when a person is, as it were, between sleep and reality. Scientifically, this is called hypnogogy. Hypnogogia is called "the phenomenon of the face in the dark" for such hallucinations.
All eyewitnesses, regardless of where they live, talk about the same sensations in the presence of shadow creatures. Fear is a cold feeling that overcomes a person at this moment.
Some people say they even saw the eerie red eyes of these dark personalities that momentarily appear anywhere and demonstrate the ability to walk on the walls of enclosed spaces, which defies the general laws of physics.
Whoever they are, they feed on human energy, emit bad vibrations and give negative emotions. We do not know how they got into our dimension, about the purpose of their mission and how they affect the human essence. The main thing is to stop feeling fear in their presence and not to "feed" anyone with your precious energy.
Ghost hunter told how to summon spirits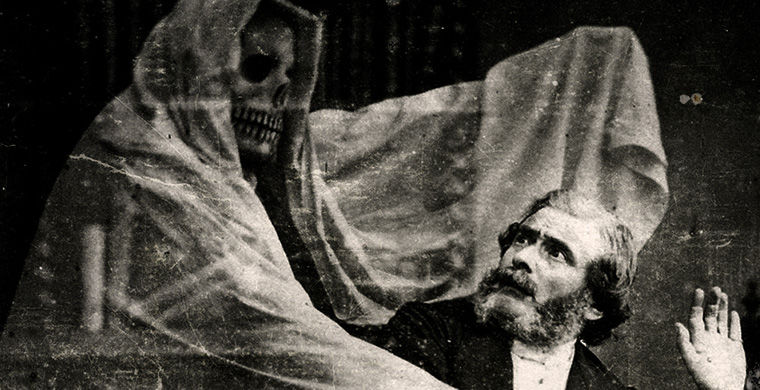 A ghost hunter explained how to summon ghosts and when is the best time to do it according to The Daily Star.
Jade Capasso explores hotels, inns, historical places to allegedly reveal the spirits and ghosts that are present in them. She shares her discoveries on the YouTube channel Ghost Club Paranormal. The girl is sure that you can also talk with spirits.
The 28-year-old ghost hunter is confident that you can talk to ghosts and spirits using a voice recorder. A particularly good time for this, according to her, is the eve of All Saints' Day – Halloween.
"I think there is more activity during Halloween. More people believe in the other world, "she said.
She recalled that Halloween pumpkin is an invariable attribute and symbol of the holiday. People decorate their home with funny, scary, and sometimes even terrifying faces.
"I'm sure there will be more sessions and many will use Ouija boards," she says.
To connect with the "other world", you can go to a famous haunted place, says Kapassa. She also recommends checking your home for ghosts.
To hear a ghost, the girl recommends using special equipment. 
After all, ghosts, she said, emit sounds at ultra-low frequencies that are not perceived by the human ear. You can hear them, as she notes, only on audio recordings.
The girl says that you need to leave the digital voice recorder in a room where paranormal activity is observed all night, or ask questions and wait for an answer.
"Ask questions, and who knows, you might hear a disembodied voice answering you," says Jade.
According to her, there is no need to rush, because the spirits must be given enough time to respond.
"You probably won't hear them in real time. But if you listen to the recording, you might hear someone from the underworld, "she said.
A photographer took a picture of an old house, but did not know that a woman lived there. No wonder – you can only see it in the photo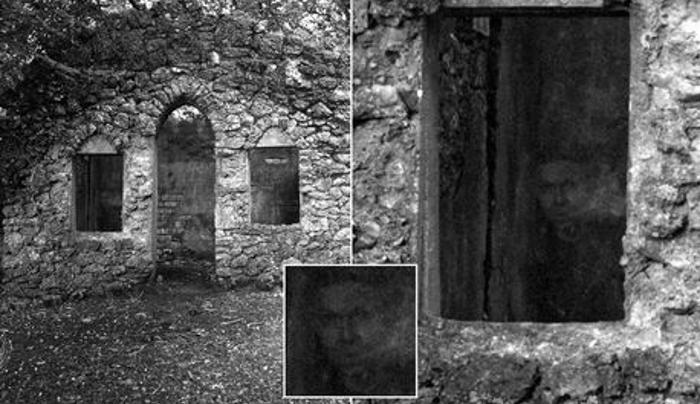 A Scottish resident took a photo of an abandoned building, and then could not believe his eyes when he looked at the finished photograph. From there the woman's face was looking at him, but the man is sure: there was no one in the ruins of the house. Finding an explanation for what he saw was not easy.
A photographer from Scotland, who wished to remain anonymous, decided to arrange an unusual photo session, Unilad writes.
His choice fell on several abandoned buildings that are located in one of the parks in the North Ayrshire region. After taking a couple of pictures, he went to the studio to print them, and then looked at the finished result.
Mysticism often happens in abandoned buildings , and the case with a man was no exception. In one photo, the Scotsman saw the ghostly silhouette of a woman looking at him from a window. However, the man assures that there was no one in the building, and he was alone in the ruins.
During the shooting, I did not feel anything unusual or anything otherworldly.
Despite the fact that the woman's face looks intimidating, he is glad that he managed to capture it. Moreover, the hero of the story shared the frame with all friends who adore mysticism and riddles.
I'm happy that I was able to capture something that looks like a ghost. I am even proud to be able to show photos to people who love riddles.
Many people, according to the photographer, are inclined to believe that this is a ghost, who love to talk to children so much, although the author of the picture himself is in no hurry to draw conclusions. He even looked at the frame under a microscope, but never came to the truth.
You can, of course, speculate, but the human brain makes us see familiar traits everywhere, especially if we look at them long enough.
Moreover, the photographer, according to him, does not really believe in ghosts and other mystical phenomena.
I don't like the term paranormal. As for ghosts, I don't know if they exist. I don't even know how to define them. What is it? Energy?