Ghost caught on camera at Leap Castle in Offaly, Ireland
A group of paranormal investigators believe they have captured a spirit at Leap Castle in Offaly.
Paravent investigators visited the castle, which is often referred to as one of the most haunted in Europe, on Saturday evening and captured a quite unusual photograph.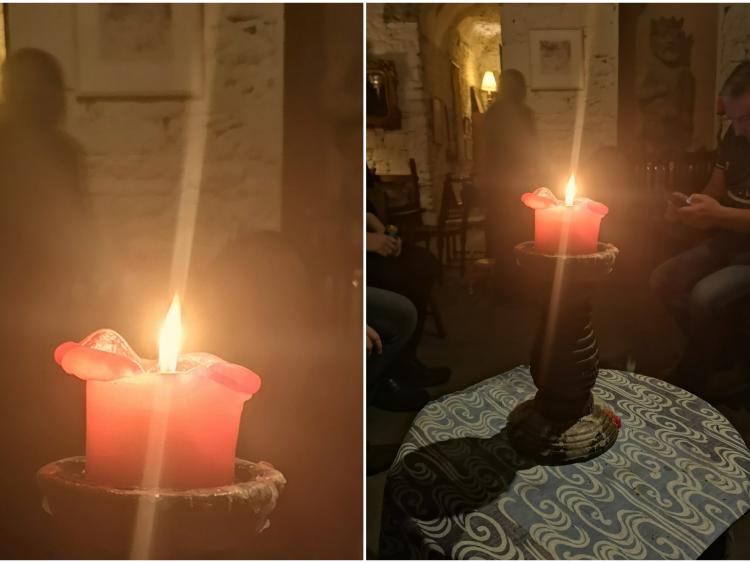 "We have been trying to figure out a picture we got at Leap Castle and were afraid to get too excited. However, it seems we had additional company as we were sat around the fire," they said.
"This is the original picture taken and I can confirm that it cannot be a shadow and it was no one in last night's team. No one was wearing a dress. Draw your own conclusions," one investigator added.
Leap Castle has a deep history, including battles for power in the 1500s. Some of the more intriguing areas of the castle are the murder hole and the 'bloody chapel.'
It is said that a 'red lady' ghost walks the halls and mysterious goings-on have been reported by the current owner and various visitors over the years.
The latest photograph from the castle appears to show a figure of a woman standing to the left of the candle.
Source: Offaly Express
Haunting moment Second World War ventriloquist doll 'blinks and moves its mouth'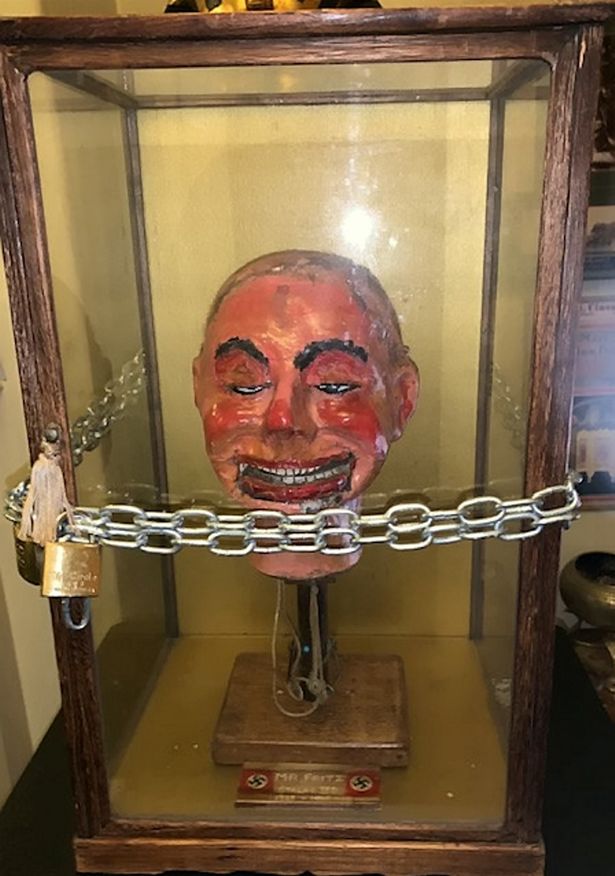 This is the haunting moment a creepy ventriloquist doll dating from the Second World War allegedly blinks and moves its mouth.
The 1940s doll, named Mr Fritz, was given to Michael Diamond, 48, earlier this year by a former prisoner at a Nazi World War Two camp.
Mr Diamond noticed the door to the doll's glass display cabinet kept opening up at night, so he set up a GoPro camera to film over two evenings on September 19 and 20.
When the father-of-two from Liverpool watched back through the footage, he saw the cabinet door open – and the doll's mouth and eyes moving.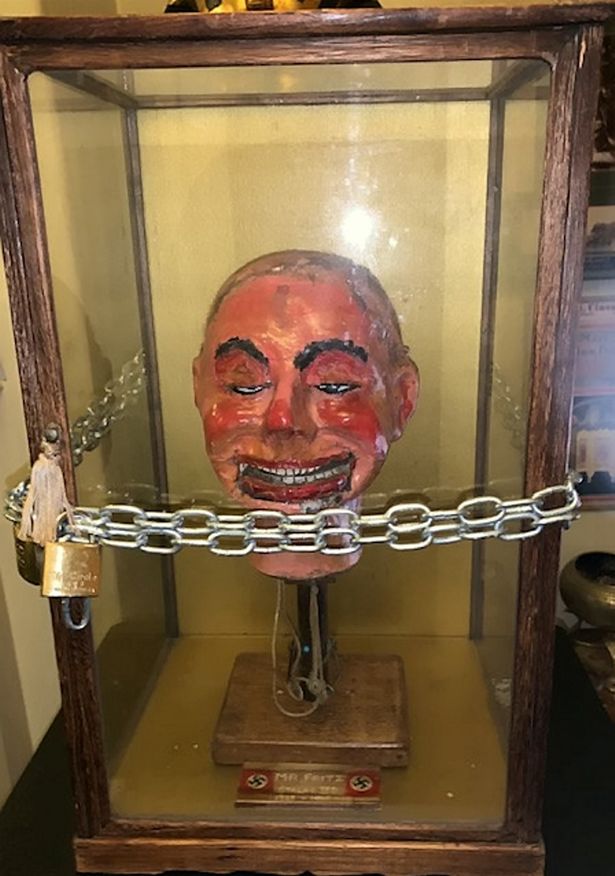 He believes the doll is haunted and has now locked the cabinet in his home with a chain and covered it with a blanket.
Mr Diamond said: "When I first watched the video back I had a weird feeling in my stomach.
"I wasn't completely surprised because what has been happening with the door. At least once or twice a week I noticed the door kept coming off its latch.
"I decided to set up the camera for fun just to see if anything would happen. When something actually did I got a weird feeling in my gut, it's hard to describe.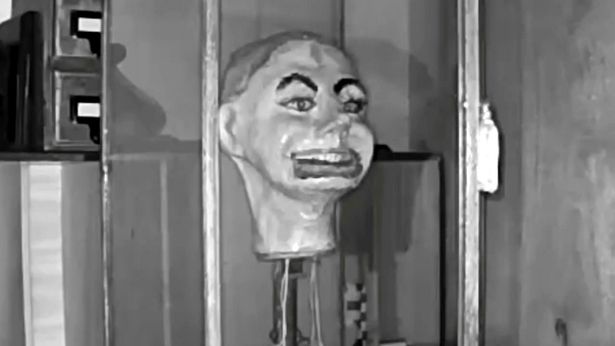 "I was really taken back by it and I did have a strange feeling. I wouldn't say I'm scared of Mr Fritz but I am wary of it."
The creepy doll was made by an American prisoner at Stalag II-B, a German World War II camp, now in the town of Czarne in Poland. Mr Diamond believes the prisoner worked as a ventriloquist before being taken prisoner.
The doll was apparently taken to America after the end of the war and was owned by an antiques shop in Myrtle Beach, South Carolina before it came to the UK.
Mr Fritz was given to Mr Diamond by a local militaria collector in July and it now lives in Mr Diamond's "freak room", where all his collector items are kept.
The hobbyist collector is married to Sally, 46, and has two children, Amber, 19, and Caleb, 11.
He said: "The door was being opened once or twice a week and I knew it was strange. You can see on the first night the door swing open.
"On the next night you can see the eyes move before the door opens and again afterwards. The eyes flicker and his mouth moves up and down slightly.
"My wife and daughter both hate it. I get why people don't like it and think it might be scary but I'm not intimidated by it.
"I want to give it a permanent home. I get emotionally attached to my collections. What's the explanation is the one million dollar question isn't it?
"I have no idea myself. I don't even know where to start. There are no open windows in the room and no airflow. The door is on a latch so shouldn't just swing open.
"I have told Sally and Amber about it and they don't like it at all. To stop it from happening I've chained the box up and covered it in a blanket."
Mr Diamond is an entertainer and travels the country performing stunts with his museum full of collectors items like taxidermy animals, spiritual props, skulls and ancient weaponry.
Worlds Biggest Ghost Hunt on A&E Channel
This October you can watch the 'Worlds Biggest Ghost Hunt: Pennhurst Asylum' on A&E Channel.
It is the longest continuously filmed paranormal investigation in television history.
In this 2 hour special we see five paranormal investigators lock themselves in the legendary Pennhurst Asylum in Pennsylvania, USA, which once had more than 10,000 residents, mostly children, confined in the the most brutal conditions.
The asylum has had over 100 reports or paranormal activity with full body apparitions, physical attacks, mysterious noises and a lot more.
The investigators are locked in the asylum for two weeks to investigate and document paranormal activity. The owner granted them unprecedented access to the entire 110-acre property including areas which have never been investigated before.
During their two week investigation they record many strange things, from doors banging on their own to apparitions in the bathroom.
One night investigating during a vigil, one of the team, Austin George, claims he feels heavy chills and then complains that he feels like someone is on his back.
Moments later he chokes, convulses and keels over before having to be carried out of the building and attended to by medics. Was it a nervous breakdown or was he being possessed?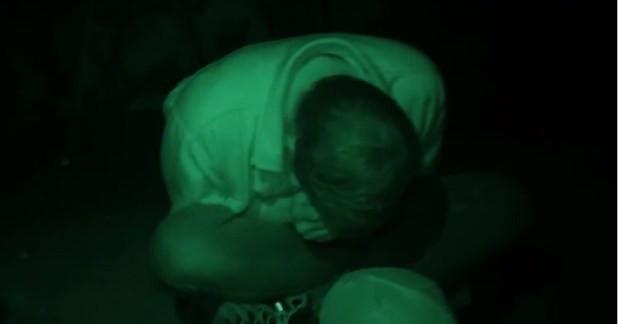 They also encounter an apparition moving in a bathroom area and capture a stick figure on the SLS camera in the same area they see the apparition. Is it the same spirit?
All this and along with doors banging on their own, EVP's, voices on the SB11 spirit box and the teams continuous lack of sleep as the 14 days go by, its worth watching this when it airs on October 30th on A&E 8PM ET/PT.
*I had the opportunity to preview "Worlds Biggest Ghost Hunt: Pennhurst Asylum" for the purpose of this post. All thoughts and opinions are my own.
Worlds Biggest Ghost Hunt: Pennhurst Asylum airs Wednesday 30th October at 8pm ET/PT.
Will you be watching?
Pictures of ghost children captured in an abandoned school in Grimsby UK
Two paranormal investigators ventured into an abandoned schoolhouse and came away with shots they believe show ghost children in action.
The two 'ghosthunters', Graham and Tara, ventured inside the rotting Education Offices and Art College, in Grimsby, UK and came away with two 'supernatural' shots.
The first, taken by Graham, is said to show "three or four children" hiding behind a wall while another child walks towards them.
"This photo, the photograph of the three or four children, was my first paranormal picture," Graham said.
"It was only taken on a Samsung tablet on night camera mode. It was taken in the old Art College on Eleanor Street."
He said "it all started off as a laugh" and he didn't notice anything out of the ordinary until looking back at his photographs the next morning.
He added: "We took pictures with the lights on and lights off. We were just messing around and I was taking a load of pictures. I woke up the next morning and had a look at what I had taken.
"I was really taken back by what I saw. I have been into the paranormal since being a child. I'm no longer scared of it. I thrive on it, to be honest.
"When zoomed in, you can see facial features of the first boy. He's sitting down, besides three or four others, crossed legged and with his right arm to his right knee.
"You can see more on the boy standing up. His facial features are much clearer. These were taken somewhere near the old swimming pool."
The second photograph, taken by Tara, is said to show a "figure" in "full spectrum" again near the swimming pool area.
Graham said: "My partner took this image, which is in full spectrum, in the same location. It was taken further away and is harder to make out."
Source: Mirror
Can you see the children?