Getting the Measles in Modern-Day America—Not Nearly as Dangerous as Portrayed
The Facts:This article was written By Dr. Alan Palmer, Contributing Writer for Children's Health Defense.
Reflect On:Why does mainstream media never address the points made by vaccine safety advocates? Why do they always resort to ridicule and use terms like "anti vax conspiracy" instead of simply refuting evidence with their own evidence?
[CHD Note: Page numbers referenced throughout the article are from 1200 Studies- Truth Will Prevail, Dr. Palmer's free eBook. You will find the download link in the bio at the end of the article.]
Five key talking points—all of them false—are driving the campaign of measles-related fear and coerced vaccine compliance:
If measles return, thousands of children will die annually in the U.S.
The two-dose MMR vaccine regimen will provide lifelong protection in most people.
Previously vaccinated adults with waning antibody protection can receive effective and lasting protection from MMR booster shots.
We must achieve and sustain a 95% vaccination rate to maintain herd immunity.
The MMR and the MMR+varicella (MMRV) vaccines will protect against all strains of measles.
What follows are my rebuttals to each of these falsehoods.
Falsehood #1: If measles return, thousands of children will die annually in the U.S.
Hyper-exaggeration of the measles threat—and the fear that this exaggerated threat produces in the population—are what the vaccine industry and public health officials are counting on to drive public compliance and legislative action to remove freedom of choice. However, it is time to put this unreasonable fear of measles to rest. The real risks from measles in modern-day America pale in comparison with vaccine injuries and adverse effects on our children's health (pages 561-564). The measles vaccine has been responsible for serious vaccine injuries, permanent disabilities and deaths.
Although the vaccine industry likes to take credit for the decline in measles deaths, U.S. government statistics tell a very different story. When the first ineffective and problematic measles vaccine was introduced in 1963 (with a second vaccine introduced in 1968), the rate of deaths attributed to measles had already declined by over 98%—between 1900 and 1962—and was continuing its downward trajectory. Some government statistics even say that the measles death rate had decreased by 99.4% prior to the vaccine's introduction. Regardless of which figure one uses, that is nearly a 100% decline. Moreover, there is no reason to believe that the death rate would have stopped falling if no vaccine had come along. Thus, to suggest that the measles vaccine had anything to do with the decline in measles mortality is dishonest and a poor attempt at rewriting history.
Prior to the introduction of the vaccine, the government-reported mortality rate for measles was approximately 1 in 10,000 cases. However, in another attempt to exaggerate the facts, officials now often report the rate as 1 in 1,000 cases. What needs to be understood is that 90% of all measles cases were never reported because parents never took their children to the doctor. Most measles cases were mild, lasting just a few days, at which point kids went back to school and life went on. No big deal. In the 1950s and '60s, people viewed measles as an inconvenient yet harmless condition that virtually everyone got and recovered from, leaving them with lifelong protection.
Only about 10% of overall cases were severe enough for those affected to seek medical care, and among the subset of cases that sought medical care and were reported, the fatality rate was about 1 in 1,000. By leaving out the crucial word "reported," news outlets thus inaccurately present the death rate as 1 in 1,000 cases instead of the far more accurate 1 in 10,000 cases.
There is another crucial fact to consider. Studies show that measles fatalities were 10 times higher in extremely low-income, poverty-stricken communities compared to middle-income communities (pages 487-488). The increased incidence of fatalities in poor communities drastically skewed the overall death rate. The death rate in middle- and upper-income areas may have been around 1 in 100,000 cases.
The measles mortality graph confirms that measles was more deadly in the late 19th and early 20th centuries in the U.S., and this was also the case in Western Europe. In fact, in the 1800s and early 1900s, large cities were ripe for the spread of infectious diseases, due to malnutrition, overcrowding, inadequate personal hygiene, poor sanitary conditions, lack of vitamins and vitamin-fortified foods and limited access to appropriate medical care. In addition, horses were the main mode of transportation and left the narrow streets full of manure. Flies and rats were everywhere. All of these factors weakened people's immune systems.
In the present age, measles remain deadlier in some countries than others. This is because conditions in impoverished parts of the world today are similar to urban conditions in the industrialized world in the mid to late 1800s and early 1900s. It is still commonplace for poorer countries and communities to be afflicted by many of the same problems that large American cities once experienced. As already noted, these conditions create an environment ripe for infectious disease and weaken people's immune systems to the point where they are unable to fight even the mildest of infections. However, these descriptions and pictures certainly do not represent the standard of living that prevails in the U.S., Western Europe and other advanced societies today! This is why the fear-mongering, hysteria and lies about measles returning and decimating our children are so disingenuous.
As the insatiable, profit-driven vaccine makers push measles hysteria, the media—beholden to the pharmaceutical industry for advertising revenue—are their mouthpiece. None of these parties want people to know that solutions other than vaccines exist. Yet we know that vitamin A is a powerful weapon in the arsenal to reduce rates of measles complications. In fact, the World Health Organization (WHO) promotes vitamin A supplementation in developing countries where measles is epidemic, and its vitamin A campaigns have been heralded as huge successes (see pages 470-471, 481-483 and 687). In addition to vitamin A, modern-day Americans have access to herbal and natural antiviral compounds that can reduce the risk of complications and shorten the illness's duration. Immune-compromised persons also have access to immune globulin therapy, which is extremely effective in bolstering the body's resistance to infection and reducing measles complications.
To understand the dynamics of why measles was so deadly 70 to 100 years ago, what makes it deadly in impoverished parts of the world today AND why the death rates declined for measles and other infectious diseases nearly 100% without vaccines, read the section titled "The Truth about the Decline of Infectious Diseases" in my free eBook, 1200 Studies. (Link at the bottom of the article.)
Falsehood #2: The two-dose MMR vaccine regimen will provide lifelong protection in most people
On its website, the Centers for Disease Control and Prevention (CDC) states the following:
"People who receive MMR vaccination according to the U.S. vaccination schedule are usually considered protected for life against measles and rubella. While MMR provides effective protection against mumps for most people, immunity against mumps may decrease over time and some people may no longer be protected against mumps later in life. Both serologic and epidemiologic evidence indicate that vaccine-induced measles immunity appears to be long-term and probably lifelong in most persons."
This information is outdated and has been proven completely wrong! The information may have been somewhat accurate when there were still large numbers of aging people in the population who had wild measles as children—giving them lasting immunity—and when some children still experienced wild measles, thereby providing adults with natural "boosters." However, that dynamic changes over time as more people are vaccinated.
Over the last few years, we have learned that antibody levels produced by the measles vaccine wane rapidly, dropping approximately 10% per year, with efficacy lasting no more than 10 years after the second vaccine dose. A 2018 article published in the journal Vaccine (titled "Measles, mumps, and rubella antibody patterns of persistence and rate of decline following the second dose of the MMR vaccine") confirms this fact, and a 2017 study published in the Journal of Infectious Diseases (titled "Measles virus neutralizing antibodies in intravenous immunoglobulins: Is an increase by revaccination of plasma donors possible?") explains how additional vaccine doses provide no lasting protection. These two factors—the waning of the vaccine and the inability to effectively revaccinate back into protection—leave the previously vaccinated adult population completely unprotected.
In essence, measles vaccination programs may work initially (scientists call this the "honeymoon period"), but only when many children have already experienced wild measles at baseline, developing lifelong immunity and staying safe and immune as adults. That natural immunity can keep measles infections in check for several years. As vaccinated children age out of protection and vaccination rates for younger children remain high, there are no longer (as in the pre-vaccine era) young children with wild measles in the population to provide natural boosters to adults. Over time, vaccine-induced antibody levels drop throughout the aging population, leaving people vulnerable to infection. Sadly, the honeymoon is then over (pages 503-504).
The measles vaccine has destroyed the natural herd immunity we used to enjoy—and the pseudo "herd immunity" highly touted by vaccine proponents turns out to be a complete fallacy, falling apart due to the vaccine's failure to provide the promised lifelong immunity (pages 572-578). This explains why such a high percentage of the people contracting measles in recent outbreaks are vaccinated adults. For example, during the infamous 2015 Disneyland outbreak and subsequent U.S. measles cases that year, laboratory virus sequences were available for 194 cases. Of those, 73 (38%) were identified as MMR vaccine sequences. While officials like to blame the unvaccinated for measles outbreaks, these and other statistics show that the vaccinated are susceptible. In addition, the age of the California cases ranged from six weeks to 70 years old, with a median age of 22. In the pre-vaccine era, half of all children had measles by age six, with the rest acquiring the illness in the years shortly thereafter—this is when measles are mildest and have the lowest rate of complications. The fact that so many of the California cases were in their 20s or older indicates a significant upward trend in measles incidence at older ages due to vaccine failure.
There is another unintended consequence resulting from low measles antibody titers in previously vaccinated adults: women of childbearing age do not have enough antibodies to pass sufficient amounts to their newborn babies. This makes their infants more susceptible to contracting measles (pages 574-578). Of the 110 California cases from the Disneyland outbreak, 12 (11%) were infants too young to be vaccinated. These infants most likely would have been protected if their mothers had contracted wild measles as children.
In short, the science shows a shift in the demographics of measles cases due to the vaccine program. This shift has effectively transferred the risk to the two groups most vulnerable to serious complications, namely newborns and adults. Scientists are also recognizing the same pattern of vaccine failure for other infectious diseases over which we thought we had achieved control (pages 588-591).
Falsehood #3: Previously vaccinated adults with waning antibody protection can receive effective and lasting protection from MMR booster shots
Research published in 2017 in the Journal of Infectious Diseases demonstrated that additional doses of MMR given to adults have minimal effect on raising antibody levels, and the increased titers are very temporary—decreasing in under four months! Therefore, the kneejerk reaction by some vaccine proponents to mandate adults to get MMR shots every five to 10 years won't work. It is readily apparent that we cannot vaccinate our way out of this problem (pages 577-578). So, what do we do now? It's like squeezing toothpaste out of the tube. You can't put it back in!
Falsehood #4: We must achieve and sustain a 95% vaccination rate to maintain herd immunity
We hear this all the time: "We have to get all children vaccinated to maintain 'herd immunity,' and this is what will protect the vulnerable who can't be vaccinated." The narrative about "herd immunity" is designed to prop up vaccination efforts and public compliance, but it does not hold water. With an unprotected adult population (as discussed in previous sections), we are nowhere close to the 95% "immune" rate for measles that is supposed to promise herd immunity. In fact, CDC statistics prove that we are nowhere close to 95% for any of the infectious diseases that vaccines are given for.
The CDC website has a section titled Trends in Adult Vaccination Coverage: 2010 to 2016. It reports on results from the National Health Interview Survey (NHIS) and shows the percentages of the U.S. adult population who say they have been vaccinated against various infectious diseases. Conspicuously, measles, mumps and rubella are absent from the survey. I have searched extensively and have not found any other surveys that include them. One has to ask the question—why aren't national surveys asking about the MMR vaccine, when it is one of the mainstays of the U.S. vaccine paradigm (if not the holy grail itself)? Is it because the vast majority of adults are post-vaccine-era age (i.e., under 60 years old), most of whom would not have received an MMR vaccine since pre-kindergarten? Is it because the survey designers know that the percentage of adults affirming vaccination against M, M or R would be extremely low? Vaccine researchers have known for some time now that the antibody titers wane rapidly and that adults are not protected. Whatever the reason for the survey's blind spot, the answers to hypothetical questions about MMR vaccination just wouldn't fit the narrative that officials are pushing, now would they?
The NHIS asks adults if they have been vaccinated for various infectious diseases, but many of the adults answering in the affirmative—and included in the "vaccinated" percentages—would most certainly have lost their temporary immunity, given what we know about waning vaccine immunity over time. Therefore, those individuals do not really belong in the "vaccinated" cohort, which implies that the "vaccinated" percentages should be even lower. Consider also that while children aged 2-6 years have high vaccine coverage rates (in the range of 80% to 90%), that age group represents a small part of the "herd" (maybe 5%), and persons under 18 years of age account for less than 20% of the entire population.
The pro-vaccine "herd immunity" argument might hold water if all young children were kept in a bubble—fully sequestered from all adults who are either unvaccinated or have lost vaccine immunity—but we know that is not the case. We all live together, with cross-exposure in this big "herd" we call humanity. Thus, the fake talking point about herd immunity has no basis in fact but is an intentional strategy—creating the appearance of a "solution" in order to achieve the objective of full vaccination compliance in all children.
Something else to consider is the phenomenon of "primary vaccine failure," which refers to the subset of children in whom a given vaccine never produces a sufficient antibody response at all. Vaccine proponents claim that this number is only about 5%, but data suggest that the number may be higher. Even with 100% vaccine compliance in children, this phenomenon means that nearly 1 out of every 10 children will never be protected.
As already discussed, vaccines have destroyed the natural lifelong herd immunity that came from the immune response produced by wild measles infection. This has led to a change in the demographic profile of people who get measles, away from 4- to 12-year-olds (pre-vaccine)—in whom the illness is mildest—toward infants and adults (post-vaccine)—the very populations in whom measles cause the most complications (pages 500-504 and 579-581).
Falsehood #5: The MMR and MMRV vaccines will protect against all strains of measles
Evidence is emerging that the measles virus is mutating as a result of intense vaccine pressure. A 2017 article in the Journal of Virology warns of this ominous signal, a discovery of what they are calling the D4.2 subgenotype. So far, researchers have isolated this "mutant" in France and Great Britain. Moreover, the mutant strain was not effectively neutralized when tested against sera from approximately 70 North American vaccinated individuals. Experts are calling these strains "escape mutants" and are warning that with an unprotected adult population (whose titers cannot be boosted, as mentioned earlier), we face the potential of unprecedented outbreaks.
The concern is that, under conditions of high vaccination coverage, the measles virus is finding ways to survive. In the pre-vaccine era, childhood exposure to wild measles conferred protection for the whole population through maintenance of robust lifelong immunity against all measles variants. Now that vaccines only provide short-term immunity, we are at risk for widespread outbreaks (pages 578-579). The research is signaling a looming crisis, similar to what we have created with antibiotics. The overprescribing of antibiotics has created mutations in bacteria that have outpaced the development of new antibiotics. Not only that, but these "superbugs" are much more virulent (deadly), with well in excess of 100,000 Americans now dying annually from antibiotic-resistant infections. Is it possible that we are setting ourselves up for a similar scenario with vaccines?
---
For further information, download my free eBook, 1200 Studies: Truth will Prevail. It has easy search and navigation features and links directly to the article abstracts on PubMed or the source journal. These features make it an invaluable research and reference tool. Now 718 pages long, the eBook covers over 1,400 published studies—authored by thousands of scientists and researchers—that contradict what officials are telling the public about vaccine safety and efficacy.
---
 Sign up for free news and updates from Robert F. Kennedy, Jr. and the Children's Health Defense. CHD is planning many strategies, including legal, in an effort to defend the health of our children and obtain justice for those already injured. Your support is essential to CHD's successful mission.
New Malthusianism and the dynasties of misanthropes
Many media outlets related to the coronavirus epidemic and the role of Bill Gates in the distribution of vaccines linked his activities with Malthusianism, an ideology aimed at reducing the world's population. Although there is often a conspiracy thesis in the allegations, there are obvious facts that are easy to find in open sources.
However, the issue is more complex, and the problem is not only in the work of certain influence groups, whose members are well-known politicians of world scale.
It is enough to familiarize yourself with the secret NSA memorandum NSSM200, which was prepared by Henry Kissinger and adopted on December 10, 1974. The White House declassified it in 1989. It was entitled "The Consequences of World Population Growth for US Security and Interests Abroad."
It was noted there that it is necessary to adjust the population growth of the Earth to 6 billion by the middle of the 21st century and to control the marginal growth at a level of no more than 8 billion.
Specific countries were identified that were "guilty" of overpopulation – India, Bangladesh, Pakistan, Nigeria, Mexico, Indonesia, Brazil, the Philippines, Thailand, Egypt, Turkey, Ethiopia and Colombia. It was also noted that the US should use agencies such as the United Nations Population Fund, which worked to reduce the population of 80 countries, more often. It was proposed to launch family planning programs, as well as reduce the ability of the population to fertility through educational programs, so that parents have an incentive to not have children.
In other words, to brainwash at the level of individual countries and regions. At the same time, paragraph 37 argued that there is a different point of view on population issues, which considers that the situation is much more serious and urgent measures are required to avoid a demographic catastrophe.
In terms of population reduction, such funds as the Pathfinder Fund, the International Planned Parenthood Foundation, and the Population Council were already listed, and in addition to current programs, various experiments were planned to help reduce US costs.
Bill Gates Jr. and Bill Gates Sr. are affiliated with hundreds of foundations and research organizations, and influence political decisions in many states.
This may turn out to be news to many, but Bill Gates' father was the head of the Planned Parenthood, as Bill Gates himself said in a television interview. Information on this is available in open sources. After Donald Trump came to the presidency, this organization ceased to receive funds from the US state budget, but subsidies from private funds continue to flow.
By the way, in addition to vaccines, Gates was seen in other experimental programs related to biotechnology, in particular, Zika virus, which is believed to be a risk, especially for pregnant women.
Zika virus is transmitted through mosquitoes Aedes aegypti. These mosquitoes are notable for being the genetic engineering product of a British biotech company called Oxitec. Aedes aegypti, according to test results, is struggling with the spread of dengue, yellow fever, chikungunya, Zika virus.
Oxford Insect Technologies and the British biotech company have developed genetically modified mosquitoes with the money from the Bill Gates Foundation. The first open trials of transgenic mosquitoes of the Aedes aegypti species took place in the Caribbean, on Grand Cayman Island in the fall of 2009. Then they multiplied, mutated and, as expected, became carriers of Zika virus. In this case, artificial intervention to organize the epidemic is obvious.
If we talk about a coherent international policy, then the United Nations Population Fund (UNFPA) and the United Nations Development Program (UNDP) deal with issues of birth and population at the UN. In fact, they are leading the strategy of a new Malthusianism – that is, birth control in the world through sterilization of women and abortion.
It is interesting that within the UN there are the same traditions associated with the practice of abortion and sterilization that are passed down from generation to generation.
For example, in 2001, Alexander Zanger, Chairman of the International Family Planning Council, was appointed UNFPA Goodwill Ambassador. As a representative and champion of birth control, Zanger in 1995 was named "one of the 100 most influential people on the planet at all times." Meanwhile, Alexander Zanger is the grandson of sexual educator and feminist Margaret Zanger, who founded the American Birth Control League in 1921, and then the National Committee for the Legalization of Birth Control in 1929.
Alexander Zanger continues the work of his grandmother and is the chairman of the International Planned Parenthood Council.
Margaret Zanger owned the idea of ​​the widespread use of contraception and the practice of clinical abortion with state support. In addition, she was engaged in smuggling diaphragms in the United States and published obscene materials in the press, which repeatedly violated the federal laws of this country.
In 1923, Sanger founded the Clinical Research Bureau, using a loophole in law. The bureau became the first legal birth control clinic in the United States and was fully staffed by female doctors and social workers. The clinic received funding from the Rockefeller family (another lover of global control) who anonymously supported the Zanger case for ten years.
Margaret Zanger was ideologically anarchist and racist, believing that both birth control and eugenics propaganda "lead a race along the path of destroying the inferior." 1 Her proposals included strict immigration policies, the free use of birth control methods, every right on family planning for free-minded and compulsory segregation or sterilization for the mentally retarded.
In 1926, Sanger delivered a lecture on birth control for the Ku Klux Clan women's unit in Silver Lake, New Jersey, and later collaborated with similar racist groups in the United States.
However, her radical ideas concerned not only representatives of other peoples or persons with disabilities. In her book, Woman and the New Race, she wrote that "the most compassionate thing a large family can do for their baby is to kill him." 4 In another book, "The Axis of Civilization," she claimed that people in poor areas "who are of their animal nature breed like rabbits and could soon cross the borders of their regions or territories, and then infect the best elements of society with diseases and lower genes "should be subject to natural selection.
Although she is revered in the United States as one of the founders of the women's rights movement, a number of researchers rightly compared her ideas to the methods practiced in Nazi Germany.
From 1952 to 1959, Zanger was president of the International Federation of Family Planning (IFPS).
It should be noted that Zanger's ideas are popular not only in the USA, but also in many other countries. Her supporters include family planners as well as healthcare workers.
IPPF is headquartered in London, UK, and the organization was established in 1952.
The policy and strategy of the previously mentioned IFES suggests that "the basic human rights to reproductive freedom (the choice to refuse to have a baby through abortion, sterilization, contraception) should be accepted by everyone regardless of age, sexual orientation, financial status or location" (PPFG Bulletin, September 1992). IFES advocates same-sex marriage, supporting the development of freedom of sexual minorities, and introducing abortion drugs and contraception as a medicine.
Why the storm on Area 51 did not take place and what happened to those who still decided to try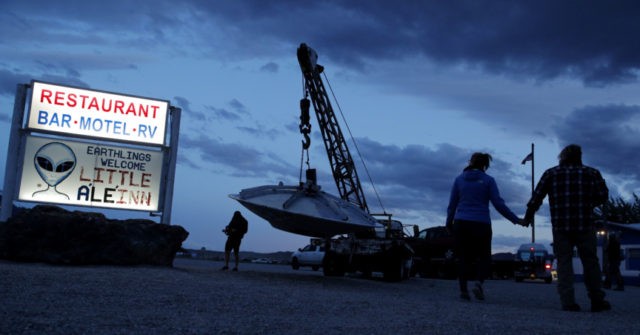 In Lincoln County (USA, Nevada, 140 kilometers from Las Vegas), near the towns of Heiko and Rachel (their total population is only 173 people) is one of the most secret places on Earth – the so-called "Area 51". Until 2013, this area was classified, no data could even be found on the Internet. In fact, the US military base is located there, where, according to many journalists, the study of alien life forms is being conducted.
At the end of 2019, more than 2 million Americans planned to launch an "storm on Area 51" to finally understand what the U.S. military had been hiding for so long. How did it all end?
How did it all start?
There are no detailed data on Area 51 in the public domain. According to analysts, previously there was a military base where experimental tests were carried out using aircraft. Repeatedly in these parts, eyewitnesses noticed unidentified flying objects. And so it was until 2013, when satellite images of the base did not appear in the public domain (they were subsequently deleted, but some of the images were preserved).
It was then that the base became "open", it was retrained into a training one. But many Americans do not believe this and claim that the main complex of "Area 51" is located underground. And the military base itself is just a cover from prying eyes.
You know that: it was in the area of ​​Area 51 that the top-secret SR-91 Aurora invisible aircraft was tested. According to eyewitnesses, visually it did not look like a familiar plane or a helicopter. It is possible that it was during the tests that they perceived it as a UFO, but the authorities did not provide any official comments on this subject. Since testing the SR-91 Aurora, the base has regularly increased in size.
Matty Roberts is an ordinary American who once jokingly posted a Facebook post to a humorous group, calling for an "Area 51 storm" to finally get evidence of aliens. This appeal, unexpectedly for everyone, was supported by more than 2 million Americans. And the date of the event was set on September 20, 2019. By the way, both Matty and the administration of the group where the post was originally posted, subsequently disowned this undertaking (and even deleted the post).
Subsequently, a new group was created dedicated to the storming of the closed territory, where it was already seriously proposed to "free the aliens." Information about the event took on a viral distribution, which was even a concern for US Air Force leaders.
Preparing for the storm and the reaction of the authorities
"Preparation" for the storming began on September 16th. At the same time, Heiko and Rachel became a refuge for all those who planned to visit Site 51. Almost a week earlier, the desert villages turned into a kind of center for the "alien festival". Already on September 17, more than 70 people came there as tourists.
Authorities were worried about the intention to conduct a "storm", arguing that the military had the right to use weapons against those who attempted to enter the restricted area under the Air Force's security. And a week before September 20, an additional perimeter with barbed wire and additional spotlights appeared around the base. The entire military base was transferred to enhanced security.
As early as September 17, some eyewitnesses attempted to break into the fence of Area 51. Govert Sweep and Tees Granzier were caught by the US military for trying to dig under the perimeter of the guarded facility. As a result, they were sent to court with the confiscation of all available equipment (worth about 10 thousand dollars).
Starting on September 18, the so-called "meme festival" began in Heiko. About 2 thousand people visited him. For the most part, they just listened to music, drank alcohol, danced. The media claimed that none of those present was preparing for a real storm on Area 51, and everything that happened was more like a huge open-air disco.
Storm Area 51
On September 20, at 16:45 local time, a storming was planned. About 80 people came close to the gates of Site 51. They were not aggressive, mainly took pictures against the backdrop of a military facility or talked with officers standing at the checkpoint.
All this was more like festivities. They even brought a huge flying saucer mockup, not to mention hundreds of "alien" inflatable dolls.
Eyewitnesses say that all this was prepared by those who planned to carry out the "storm". But the participants claim that many of the decorations were installed by the military themselves. Allegedly, in this way they tried to translate the whole event as a joke, to weaken the aggressive mood of the "attack aircraft". Who is right – now it's not possible to find out.
But as a result of the storming was recognized as one that did not take place. Of the majority of those present, no one came close to the checkpoint, since a fine of $ 1,000 was imposed for this with confiscation of property. The military did not use weapons, but they did not even allow anyone to approach the checkpoint. It is not known exactly how many military personnel were in Area 51 at that moment, but obviously ten times more than the "attack aircraft".
But several incidents nevertheless happened (according to the news bulletins):
One of the women present tried to climb under a barbed wire fence. In addition to the many scratches she received, she was subsequently fined 1 thousand dollars.
One of the men urinated on a barbed wire fence. He was also handed over to the local sheriff to draw up an offense report.
To all the rest, the military were as loyal as possible. Theoretically, almost everyone could have been arrested for being in a public place while intoxicated. But the officers preferred simply to "talk" with the "stormtroopers", without using either force or weapons.
What happened to those who decided to storm?
The most "affected" by the Govert Sweep event. According to a court decision, he was arrested for 10 days, adding to the penalty of a fine of 2 thousand dollars (for attempting to illegally enter a closed facility and for parking in the wrong place for this). Everyone else who tried to get into the base received fines of up to $ 1,000. There were no injuries after September 20, 2019. In total, the storming, which was originally considered a joke, was supported by more than 2 million Americans. The event has become so widespread that in 2020 the "festival" is planned to be held again. Heiko and Rachel hope so: villages can soon turn into a popular tourist destination
The Nuremberg Code and the ethics against the upcoming forceful vaccinochipization
Vaccination / chipization is moving by leaps and bounds and people around the world are already starting to think about how to avoid this miraculous manipulation. Of course, no one knows the laws, but in different countries the laws are also different, however, there is a universal law. It is called the Nuremberg Code.
The Nuremberg Code is an international document regulating the principles of conducting medical experiments and procedures on people. The Code was developed and adopted after the Nuremberg trial of doctors in 1947, as a result of which many, many citizens were sent to the gallows, in particular for the forcible administration of different vaccines to people. The code has only ten points and it reads:
1. The absolutely necessary condition for conducting an experiment on a person is the voluntary consent of the latter.
2. The experiment should bring positive results to the society, unattainable by other methods or research methods; it should not be random, essentially non-binding in nature.
3. The experiment should be based on data obtained in laboratory studies on animals, knowledge of the history of the development of this disease or other studied problems. Its holding should be organized in such a way that the expected results justify the fact of its holding.
4. When conducting an experiment, it is necessary to avoid all unnecessary physical and mental suffering and damage.
5.None of the experiments should be carried out if there is reason to assume the possibility of death or a disabling injury to the subject; an exception, perhaps, may be cases when research physicians act as subjects in carrying out their experiments.
6. The degree of risk associated with the experiment should never exceed the humanitarian importance of the problem that the experiment is aimed at
7. The experiment should be preceded by appropriate training, and its implementation should be provided with the equipment necessary to protect the subject from the slightest possibility of injury, disability or death.
8. The experiment should be carried out only by persons with scientific qualifications. At all stages of the experiment, those who conduct it or are engaged in it require maximum attention and professionalism.
9. During the experiment, the subject should be able to stop him if, in his opinion, his physical or mental state makes it impossible to continue the experiment.
10. During the experiment, the researcher responsible for carrying out the experiment should be prepared to terminate it at any stage if professional considerations, conscientiousness and caution in the judgments required of it, give reason to believe that the continuation of the experiment may lead to injury, disability or death test subject.
As American lawyers write, the key points are 1 and 6 – that is, the person involved in the vaccination must be capable to give consent; a person should be able to exercise freedom of choice, without the intervention of any element of force, deception, coercion, direct or hidden; the person must possess sufficient knowledge and understanding of the elements of the subject in question. The next universal legal document is called Article 6 of the 2005 UNESCO statement on bioethics and human rights. It is written there:
Article 6, section 1. Any preventive, diagnostic and therapeutic medical interventions should be carried out only with the prior, free and informed consent of the person concerned on the basis of adequate information. If necessary, consent must be expressed and can be revoked by the person concerned at any time and for any reason.

Article 6, section 3: In no case shall the collective agreement of the community or the consent of the community leader or other authority be a substitute for the informed consent of individuals.
Thus, any orders of a particular Parliament or a celebrated supreme leader on compulsory vaccination will violate Article 6 of the UNESCO statement on human rights and bioethics. Along the way, they violate the Nuremberg Code, in particular Article 1 and Article 6. It is still unknown how the authorities of different countries will try to circumvent these fundamental ethical documents.