Geomagnetic Storm Likely to Hit Portions of US Over the Weekend
The US National Oceanic and Atmospheric Administration (NOAA) has classified a piece of rapidly approaching foul 'space weather' as a G2, the second-lowest on the G1-G5 scale of geomagnetic storms. But there is a possibility that highly-charged particles contained in the solar wind may cause electric disturbances on affected areas of our planet, the ABC57 broadcaster reported.
According to the NOAA forecast, "the analyses suggest influences associated with CH58+ may begin on Saturday, 31 August". The NOAA also said that residents in the Northeastern and Midwestern part of the US may be able to witness the celestial phenomenon known as an Aurora Borealis – known commonly in the Earth's northern hemisphere as the Northern Lights – which may be triggered by the geomagnetic storm.
According to ABC57, those states with the best chance of viewing the spectacular phenomenon over this weekend will be Washington, Idaho, Montana, North Dakota, South Dakota, Minnesota, Wisconsin, Michigan, and Maine.
The beautiful sky show is caused by electrically-charged particles from the sun entering the Earth's atmosphere at speeds of up to 579 km/sec. The interaction of these particles high above the Earth causes persistent sheets, curtains or wheels of visible light which can be seen from the ground.
According to the scientific classification, the G2 storm is "moderate", but charged solar particles may cause voltage issues in high-latitude power systems. According to the NOAA, long-duration G2 storms can occasionally cause transformer damage.
Sputniknews
© REUTERS / Scott Kelly/ESA/NASA
China confirms human to human transmission of mysterious virus
China has confirmed that the new and mysterious «coronavirus» virus can transmit from human to human.
So far, 200 people in China, in addition to Japan, Thailand and South Korea have been infected with the new strain of virus. Now, it is confirmed that it can be transmitted from person to person, causing a faster spread.
It is a respiratory virus, possibly a new coronavirus, called 2019-nCoV, as first reported in the city of Wuhan in December 2019.
The new virus is related to MERS and SARS, and to the common cold and pneumonia. In recent days, the number of infected people has increased and now three people have died.
Coronavirus: transmission from human to human
This Monday, the director of State Key Laboratory of Respiratory DiseaseZhong Nanshan said that there are also 14 medical staff members who were infected by the virus, after having contact with carriers.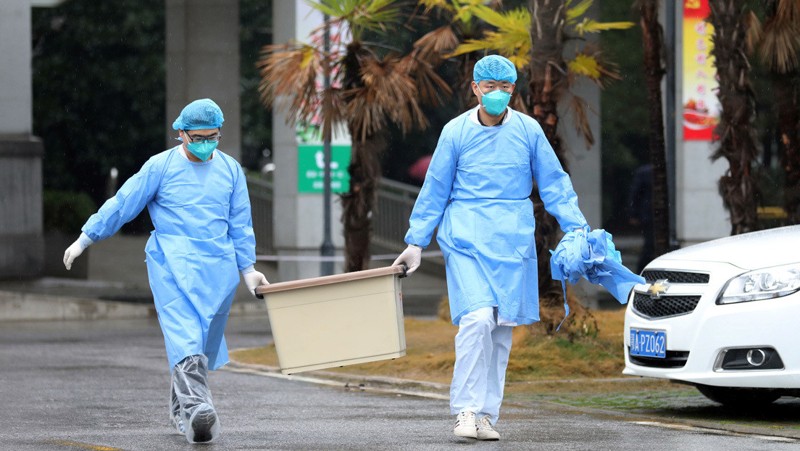 Zhong said in a statement to South China Morning Post:
The key to controlling the spread of the disease now is to avoid the appearance of a super propagator"
Referring to "super virus spreader," Zhong targets infected patients who quickly help spread the virus, especially among doctors.
According to initial reports, approximately 224 people were infected, however statistical analyzes reveal that the actual number of people affected both inside and outside China could be 11 times higher.
Now, Reuters inform that China has confirmed 291 cases of the new type of coronavirus.
Coronavirus: information
The new coronavirus is a mysterious disease similar to SARS, which has spread throughout China and three other Asian countries since it first appeared in Wuhan.
China launched an alert to the World Health Organization (WHO) on December 31, 2019, in view of the various cases of pneumonia presented in the city of Wuhan.
The WHO announced on January 9 that the outbreak was caused by a previously unknown type of coronavirus. It was reported that the virus is related to the common cold and SARS.
On January 11, Chinese authorities reported the death of the first person due to the virus.
January 13 report that the virus spread outside of China, precisely in Thailand, according to WHO. The victim was a woman from China who was returning from a trip to Wuhan.
On January 20, a third death is reported due to the disease, in addition to the confirmation of contagion from person to person, which before was only believed a possibility.
China confirms a total of 217 cases of pneumonia caused by the virus

Chinese doctors check that passengers on an airplane are not infected with the coronavirus
Now in a new report, the number of deaths caused by the outbreak of the new type of coronavirus has increased to 6 in the Chinese city of Wuhan, according to its mayor, Zhou Xianwang.
The authorities are now in alert due to the proximity of the Chinese New Year celebrations on January 25, when hundreds of millions of Chinese are likely to travel within the country.
Now, both the authorities in China and the World Health Organization (WHO) are monitoring the development of the situation to prevent further spread of the virus. However, experts cannot anticipate how a larger-scale epidemic could occur, because it is too early to know.
Source: Time / South China Morning Post / Science Alert
City cemetery and its history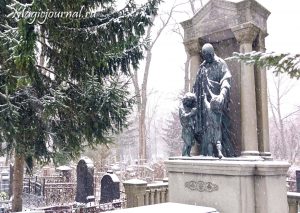 Withered trees, rusty gates, crumbling stones, a lonely mourner. These things come to mind when we think about cemeteries. But not so long ago, many burials were busy places with blooming gardens and crowds of people strolling among the tombstones.
How has the city cemetery become what it is today? Some of them have existed for centuries, as the world's largest, Wadi al-Salaam, where more than five million people are buried. Here, burials have been performed daily for over 1,400 years. But most places that we would call cemeteries are much younger.
In fact, throughout most of human history, we have not buried our dead at all. Our ancient ancestors had many other ways to part with their deceased loved ones. Some of them were left in caves. Others on trees or on top of mountains. Still others were sunk in lakes, sent to sea, ritually eaten or cremated. All of these practices, although some may seem strange today, are a way of worshiping the dead.
The first known burials about 120 thousand years ago were most likely reserved for violators, excluding them from ordinary rituals designed to honor the dead. But the first burials revealed some advantages over other practitices. They protected bodies from scavengers, the influence of the environment, and decay. These benefits may have altered the thinking of ancient people about graves designed to honor the dead, and burial has become a more common occurrence. Sometimes these graves contained household or ritual objects that could be useful in the afterlife.
Community burial sites appeared in North Africa and West Asia about 10-15 thousand years ago. Around the same time as the first permanent settlements in these areas. These burials created permanent places to commemorate the dead. Nomadic Scythians dotted the steppes with burial mounds, the Etruscans built huge network-like streets with tombs, called necropolises, in Rome in the underground catacombs, both cremation urns and intact remains were located.
The concept of "city cemetery" was first used by the ancient Greeks, who built tombs on the outskirts of their cities. In medieval European cities, Christian cemeteries were located in church yards where the dead were buried, as well as markets, fairs, etc. Farmers even grazed cattle on them, believing that graveyard grass would make milk more sweet. As cities grew during the Industrial Revolution, large suburban cemeteries were replaced by small urban cemeteries. Cemeteries such as the nearly 50-hectare Pere Lachaise in Paris or the 70-hectare Mount Auburn in Cambridge, Massachusetts were lush gardens filled with sculpted stones and richly decorated tombs. Subsequently, the reserved land for the rich and powerful became available to the middle class. People visited cemeteries for funerals, but also for anniversaries, holidays, or just picnics.
By the end of the 19th century, when more public parks and botanical gardens appeared, the city cemetery began to lose visitors. Today, many old cemeteries are secluded places. Some famous cemeteries in the Western world lure visitors with tours, concerts and other entertainment, but even when old cemeteries are reborn, future graves are revised. In cities like London, New York and Hong Kong, the burial place ends. Even in places where space is not so scarce, cemeteries constantly occupy land that cannot be cultivated or developed. Traditional landfills consume materials such as metal, stone and concrete, and can also contaminate soil and groundwater with toxic substances.
With increased awareness of environmental issues, people are looking for alternatives. Many turn to cremation and related practices. Along with this, people can now send the remains of the deceased into space, use them to grow trees or make jewelry, fireworks or even tattoos from the ashes of the deceased. In the future, such options may completely replace burial sites. Cemeteries may be our most famous monuments to the departed, but they are just one step in the ever-evolving process of perpetuating and honoring the dead.
A previously unknown species of winged dinosaur very similar to a dragon discovered in China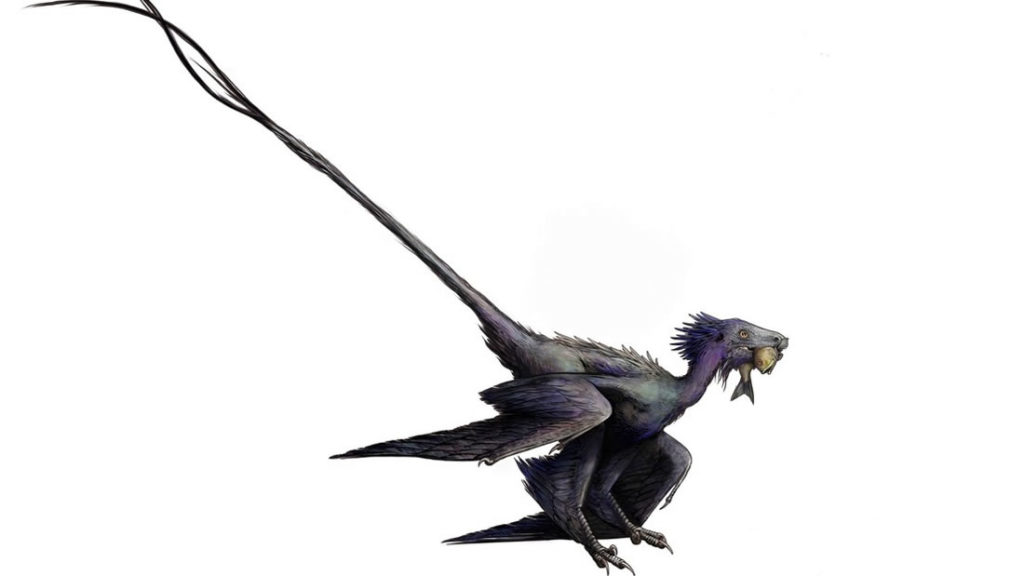 A new species of dinosaur, a relative of Velociraptor, has shown scientists a little more about the origins of similarities and differences between the feathers of dinosaurs and birds.
The fossil belongs to a fierce dinosaur from the Cretaceous period called the "dancing dragon" who lived 120 million years ago in what is now China.
'Dancing dragon'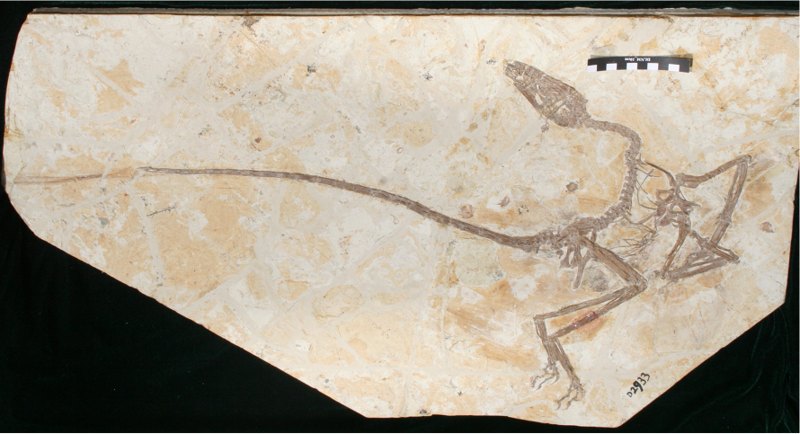 Called Wulong Bohaiensis, It was a two-legged carnivore, a little bigger than a raven, that resided in an environment next to lakes. He had a scaly face, a mouth full of pointed teeth, a particularly dangerous toenail, and probably hunted small mammals, lizards, birds and fish.
He was gound in the Chinese province of Rehe, in northeastern China and his name translates as 'dancing dragon', as it refers to the articulated position in which his skeleton is.
Conserved in its entirety, the skeleton included soft tissues such as feathers, which appear together on its arms and legs, very similar to those of birds now. In addition to its four long limbs and two long feathers at the end of the tail, his body was covered by spongy filaments.
At the end of its long bone tail, fused in a rigid rod, there were 2 very long feathers.
«The Wulong specimen is a magnificent fossil. With the feathers and claws, I think it would have been beautiful and a little scary. I would love to see one alive, "said leading research paleontologist Ashley Poust of the San Diego Natural History Museum.
Plumage differences between birds and feathered dinosaurs
A thorough examination of the bones showed that this Wulong individual was approximately one year old, that is, he was a young male still growing.
This characteristic puzzled the experts, since usually the feathers appear in the adult stage. "Either the young dinosaurs needed these tail feathers for some function we don't know, or they were cultivating their feathers very differently than most current birds", Poust explained
Birds evolved from small feathered dinosaurs approximately 150 million years ago. But there were many feathered dinosaurs that didn't fly, like Wulong.
Young Wulong seemed to have the plumage of an adult.
«It has long and isolated feathers that extend from its long tail. This is quite different from live birds and tells us that these decorative feathers preceded adulthood in dinosaurs. Of course, they may be using these feathers in a very different way from live birds too, "said the expert.
Paleontologists are eager to understand many more plumage differences between birds and these feathered dinosaurs.
The finding was described in the scientific journal. The Anatomical Record.