Genetics – The Ultimate Alien Invasion
We're in the midst of a parasitic attack on our entire planet to literally change our fundamental operating system. Genetics and other concurrent chemical, biological and electromagnetic alterations to our selves and habitat are the weapons of choice.
Amazingly enough, parts of humanity are being induced to not only do this to itself for whatever reward or reason, but the rest are entrained to readily accept it as scientific "advancement".
The implications are of course drastic and the potential consequences dire.
Fact is these virus-like programs are already well underway and already infecting your food, air, water and are actively spreading in you, and me.
So perhaps it's time for humanity to wake the hell up and smell our altered reality and this invasive insidious influence on our besieged planet before it's too late!

A War of the Worlds
However you want to conceive it, we're being taken over by malevolent forces out to reduce, subdue, transform and subjugate the life of our planet and its inhabitants. Our crops are adulterated, our rivers, streams, oceans and air deliberately contaminated, and our society completely controlled and manipulated.
And I'm not talking about what WE'VE done, I mean deliberately promoted toxic pesticides, fluoridated water, released radiation, chemtrails, oil pollution, EMFs, etc. etc. Not the least of which is the wickedly pushed, promoted and perniciously promulgated GMOs.
And the bigger question naturally follows: Why would anyone do such a thing?
Answer: Conquest. Conquest and tight control for the purpose of full exploitation with minimal maintenance for the Controllers.
Remind you of anything?..Like a slick, streamlined high-tech corporation for example?
Those faceless, impersonal entities called corporations are just a smaller fractal of the big picture, a lower level prototype that does the grunt work and helps set the meme. But if that's as far as you can go in your understanding it works just fine.
The reality remains the same.
Alien Ain't So Alien No More
Many have posited that if there were alien forces out to fully subdue us they would have done so long ago while earthlings were armed with rocks and spears and they could have gotten it over with very easily way back when.
Really? Are we thinking things through Dr. Myopic Flatlander?
Trouble is, your workforce hasn't been fully developed yet. More than that, the technology wasn't in place to thoroughly carry out the long range plan. If your humanoid creation or subject didn't know how to utilize this efficient controlling technology and run it for you for your long range plan, you'd be stuck with the job. It would be like herding sheep that hadn't yet grown legs.
Gotta wait till things are in place. But we don't think THAT long range, do we?
Doesn't mean someone else hasn't. Think about that!
What if you're in another dimension, and can't develop the technology or build the infrastructure necessary to carry out another dimension's potential directives? Gotta work through the system, no? Just wondering…
Whatever and whomever these powers that be are, they're obviously working to establish an elite master race on top with a seriously dumbed-down transhuman fully-controlled server race at the bottom.
If you can't see that I pity you.
The Why Is Clear
All of this is clearly a Faustian design very likely inspired from beyond the visible realm but you can keep it here if you want to. To me it points otherwise with the long term element being so very different and which has so cleverly fooled the human race. Or should I say the short-term attention span human spectators.
And yes, the corporofascists have everything to gain as well, but I maintain they're underlings and go-fers in the chain of bondage that is attempting this seemingly megalomaniacal takeover.
Although perhaps they don't think that way. Megalomaniac is our definition. It might be normal for them.
Compartmentalization can explain a lot of discrepancies in your reasoning if you're trying to figure all of this out. Even those involved aren't allowed to connect the dots. Very smart. But I'm sure you can explain that away if you're not open to moving on.
And it's not just "Oh, the media would have reported something about this if it were true!", and so the excuse of many will be "I had no idea what I was part of!".
Doesn't excuse everybody, but when the Truth shakedown comes, man, will this be heard!
Genetic Manipulation Is Ultimately the Key
Genetics is the crux of this changeover. Want a subservient race? Change it to be so. Easy.
Sounds like Huxley's Brave New World, doesn't it? Not a coincidence. This is all by design, and they've been passing this plan on "in our faces" for generations.
The vast increase in this Monsanto/McPharma/genetic methodology for the past several decades in parallel with their ratcheted up social engineering programs is staggering. Now with the Monsanto and Big Pharma & Co. monster metastasizing in full force via the FDA and its UN/Agenda 21 affiliates around the globe, the plan moves faster than a GMO corn field cross-pollinating the neighboring organic farms in the wind…whose crops are then owned by Monsanto.
How conveeeenient.
Deep Issues – Their Desired Change in Man
These systems of conditioning converge and manifest as a mutated human on an altered planet. According to their plans Earth, or better known as Gaia, is not a friend or nurturing mother figure, but a rock that deserves violent raping.
Same as their attitude about women….and a host of other "objects".
A clear assault on our being. People today assume it's normal, that's how far they've brought it.
So You Woke Up
Don't worry. We all woke up out of the same nightmare.
And this one's in our face.
The good news is Earth will not have it and will naturally work to kill this ugly invasive virus. The Earth is a living entity of its own and will not take all this abuse. We may not be here to see it in the flesh, but it will happen, don't you worry.
Same with humanity…eventually.
They also know that time's short with the fuse they've lit. Perhaps that's why they feverishly work to build underground cities of refuge and off planet escape plans.
The fact is, they know they're not welcome here.
Let's keep it clearly that way.
Love and have a good laugh at them. Their foolish games, wherever these dweebs come from, will eventually come to naught.
Be aware, be prepared. But never despair.
Truth and Love always win.
Love, Zen
In a Historic Move, Vote to Federally Legalize Marijuana to Take Place in Congress—This Week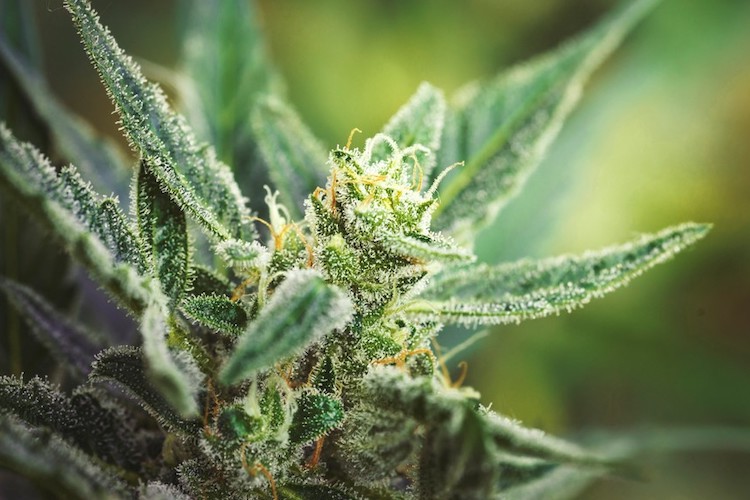 Matt Agorist, The Free Thought Project
Waking Times
Washington, D.C. — As countless individuals across the land of the free are rotting in cages for possessing a plant deemed illegal by the government, a historical bill is making its way through Congress that could change everything. A congressional committee reportedly plans to vote on a bill this week that would end the federal prohibition of marijuana.
The Marijuana Opportunity Reinvestment and Expungement (MORE) Act, sponsored by House Judiciary Committee Chairman Jerrold Nadler (D-NY), would remove cannabis from the Controlled Substances Act (CSA). But that is not all. It would go one step further and seek to undo the horrific damage caused by the state's war on this plant.
According to the legislation, the act would:
More than 5,000 birds die suddenly from a mysterious death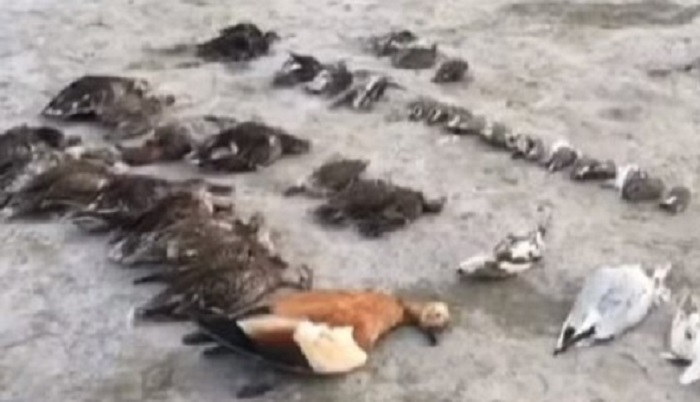 Wildlife experts are trying to understand the cause of the massive deaths of birds on the shores of Sambar Lake – India's largest salt lake.
Sambar Lake is located 80 km southwest of Jaipur (Jaipur). It covers an area of ​​190 to 230 square kilometers, depending on the season.Many migratory birds, marsh birds, gather at the lake shores at certain times of the year (Wader), flamingos, storks, ducks and dozens of different species. But, about two weeks ago, locals often began to see carcasses of birds.
To date, more than 2,000 dead birds have been found on the coastal stretch, about 12 km wide, and more than 5,000 on unofficial ones. According to locals, the former lively shores of the lake have now become a bird cemetery, among which there are rare species.
According to one resident, there are so many bird carcasses in some places that they look like a large pile of manure from afar!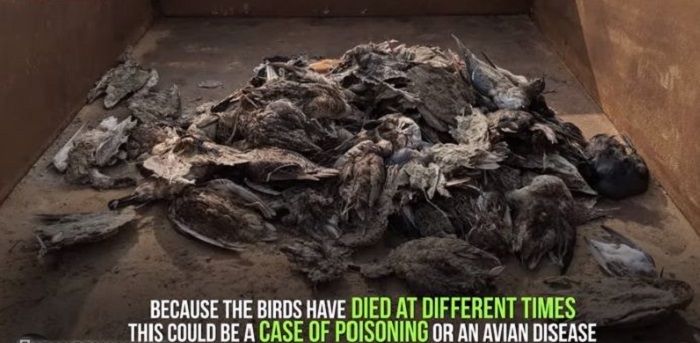 The cause of the death of the birds has not yet been clarified. They were not killed with a firearm or other weapon. No wounds or signs of disease were found on their bodies. Large piles of dead birds in one place indicate that they died suddenly, exactly at the same place they were in groups overnight.
Local ornithologist Abhinav Vaishnav tells reporters:
"We have never seen anything like this here. About 5,000 birds have died here from a mysterious death …! "
Environmentalists and animal rights activists have voiced several versions of the mass deaths of birds – from a severe hailstorm to pesticides used in nearby agricultural fields. There is also a version for mass infection.
But for the locals, all of these versions seem like a pitiful attempt to put what's going wrong. For them, such bird death is a mysterious and abnormal phenomenon.
Ramesh Chandra Road says:
"I have not seen anything like this in my 40 years of service in the forestry department. At first, I also thought it might be due to hail, but here every year there are strong hail storms. I also don't believe in the pesticide version. No trace of them was found in the water samples. "
Some of the dead bird carcasses were sent for analysis to a laboratory in Bopal.
The locals gather the rest of the carcasses in piles, then bury them in deep holes near the beach.
Expect to be informed if further information is available on what is happening.
Former Apollo Astronaut Pushes for International Commitment to Protect Earth from Killer Asteroids
There are few astronauts more respected and remembered than those who served on the Apollo missions – thirty-two military jet and test pilots who made or died training for the three-man Apollo missions that eventually sent humans to the Moon and back. When they have spoken – about space travel, the Moon, future missions, UFOs and other subjects – the world has listened. Rusty Schweickart, the Lunar Module pilot on Apollo 9, spoke recently about the need for an international commitment to protect Earth from killer asteroids. As usual, his comments are worth listening to.
"During the Apollo 9 mission we were dark-adapted for an experiment, looking at the spectacular night-time Earth, watching weather fronts, thunder storms and lightning, a really great sight out of the window. Then, who knows who said it first, but one of us said they saw a little flash down there and someone else says 'yeah, I saw it too,' but you wouldn't have mentioned it if the first person hadn't said it. And then we realized: that was a meteor, burning up below us. Wow, below us – which meant it came down through our altitude!"
A close encounter of the worst kind – an asteroid impact in space – instead became an experience that forever influenced Russell "Rusty" Schweickart. When he was selected in 1963, Rusty Schweickart was a unique member of NASA Astronaut Group 3 – the fourteen astronauts selected by NASA to succeed the two-man Gemini missions in the three-man Apollo flights that would eventually lead to a walk on the Moon. Those names are well-known to the public today — Collins, Cunningham, Gordon, Aldrin, Cernan, Chaffee to list a few – but back then they were better known in the military as fighter pilots and test pilots. Schweickart was an experienced Air Force pilot, but he was also a research scientist at the Experimental Astronomy Laboratory at the Massachusetts Institute of Technology in the fields of upper atmospheric physics, star tracking and stabilization of stellar images.
The 1969 flight of Apollo 9 was the first flight of the lunar module, piloted by Schweickart, and the first spacewalk of the Apollo missions, also by Schweickart. During a recent ESA Open Day at the European Space Agency's ESTEC technical center in Noordwijk, The Netherlands, the former astronaut heard about the latest plans to stop asteroids like the one the Apollo 9 crew encountered before they destructively impact Earth. In 2022, NASA's Double Asteroid Redirect Test will hit the smaller member of the Didymos binary asteroids. Then, if approved this month by Europe's space ministers, the ESA's Hera mission will perform a close-up survey of the asteroid and crater after impact. Schweickart says he likes the idea of a multi-spacecraft mission rather than a single asteroid-seeking rocket.
"And one of the key unknowns of the kinetic impactor technique is a term we call 'beta' – when we hit the asteroid, how much stuff is going to come flying off? If it's moving at greater than escape velocity, then that adds to the momentum shifting the orbit, boosting the technique's effectiveness. That factor depends on the asteroid's composition and structure, and we need a close-up look to find out what that is."
In 2002, Schweickart helped found the B612 Foundation (named for the planetoid in The Little Prince), whose primary mission is "protecting the Earth from asteroid impacts and informing and forwarding world-wide decision-making on planetary defense issues." Since asteroids can hit anywhere on Earth, Schweickart has long advocated international cooperation in both deflecting space rocks and in determining which ones to hit. He sees the NASA/ESA tandem as the first example of this cooperation. Unfortunately, we're barely into asteroid defection business and have no idea what an impact will do – it could actually push the space rock into a higher likelihood of impact.
"In that case the observer spacecraft would have another job to do – to switch to gravity tractor mode, using altimeters and ion engines to stay just away from the asteroid, and nudge its orbit enough to miss the keyhole as well as the planet."
Rusty Schweickart makes it sound so easy and doable, but the former Apollo and Skylab astronaut knows the dangers of space. He was the backup pilot for Roger B. Chaffee on Apollo 1, which ended in the tragic deaths of the crew members in a ground test accident. He also knows how expensive a worldwide asteroid deflection system would be and how difficult it is to get nations to agree on anything, let alone unseen dangers from outer space. That's why he stays involved in both the technology and the politics of space.
At 84, Rusty Schweickart is still influenced by that near-impact experience on Apollo 9. For that, we should all be grateful.
Source: Mysterious Universe