Genetics – The Ultimate Alien Invasion
We're in the midst of a parasitic attack on our entire planet to literally change our fundamental operating system. Genetics and other concurrent chemical, biological and electromagnetic alterations to our selves and habitat are the weapons of choice.
Amazingly enough, parts of humanity are being induced to not only do this to itself for whatever reward or reason, but the rest are entrained to readily accept it as scientific "advancement".
The implications are of course drastic and the potential consequences dire.
Fact is these virus-like programs are already well underway and already infecting your food, air, water and are actively spreading in you, and me.
So perhaps it's time for humanity to wake the hell up and smell our altered reality and this invasive insidious influence on our besieged planet before it's too late!

A War of the Worlds
However you want to conceive it, we're being taken over by malevolent forces out to reduce, subdue, transform and subjugate the life of our planet and its inhabitants. Our crops are adulterated, our rivers, streams, oceans and air deliberately contaminated, and our society completely controlled and manipulated.
And I'm not talking about what WE'VE done, I mean deliberately promoted toxic pesticides, fluoridated water, released radiation, chemtrails, oil pollution, EMFs, etc. etc. Not the least of which is the wickedly pushed, promoted and perniciously promulgated GMOs.
And the bigger question naturally follows: Why would anyone do such a thing?
Answer: Conquest. Conquest and tight control for the purpose of full exploitation with minimal maintenance for the Controllers.
Remind you of anything?..Like a slick, streamlined high-tech corporation for example?
Those faceless, impersonal entities called corporations are just a smaller fractal of the big picture, a lower level prototype that does the grunt work and helps set the meme. But if that's as far as you can go in your understanding it works just fine.
The reality remains the same.
Alien Ain't So Alien No More
Many have posited that if there were alien forces out to fully subdue us they would have done so long ago while earthlings were armed with rocks and spears and they could have gotten it over with very easily way back when.
Really? Are we thinking things through Dr. Myopic Flatlander?
Trouble is, your workforce hasn't been fully developed yet. More than that, the technology wasn't in place to thoroughly carry out the long range plan. If your humanoid creation or subject didn't know how to utilize this efficient controlling technology and run it for you for your long range plan, you'd be stuck with the job. It would be like herding sheep that hadn't yet grown legs.
Gotta wait till things are in place. But we don't think THAT long range, do we?
Doesn't mean someone else hasn't. Think about that!
What if you're in another dimension, and can't develop the technology or build the infrastructure necessary to carry out another dimension's potential directives? Gotta work through the system, no? Just wondering…
Whatever and whomever these powers that be are, they're obviously working to establish an elite master race on top with a seriously dumbed-down transhuman fully-controlled server race at the bottom.
If you can't see that I pity you.
The Why Is Clear
All of this is clearly a Faustian design very likely inspired from beyond the visible realm but you can keep it here if you want to. To me it points otherwise with the long term element being so very different and which has so cleverly fooled the human race. Or should I say the short-term attention span human spectators.
And yes, the corporofascists have everything to gain as well, but I maintain they're underlings and go-fers in the chain of bondage that is attempting this seemingly megalomaniacal takeover.
Although perhaps they don't think that way. Megalomaniac is our definition. It might be normal for them.
Compartmentalization can explain a lot of discrepancies in your reasoning if you're trying to figure all of this out. Even those involved aren't allowed to connect the dots. Very smart. But I'm sure you can explain that away if you're not open to moving on.
And it's not just "Oh, the media would have reported something about this if it were true!", and so the excuse of many will be "I had no idea what I was part of!".
Doesn't excuse everybody, but when the Truth shakedown comes, man, will this be heard!
Genetic Manipulation Is Ultimately the Key
Genetics is the crux of this changeover. Want a subservient race? Change it to be so. Easy.
Sounds like Huxley's Brave New World, doesn't it? Not a coincidence. This is all by design, and they've been passing this plan on "in our faces" for generations.
The vast increase in this Monsanto/McPharma/genetic methodology for the past several decades in parallel with their ratcheted up social engineering programs is staggering. Now with the Monsanto and Big Pharma & Co. monster metastasizing in full force via the FDA and its UN/Agenda 21 affiliates around the globe, the plan moves faster than a GMO corn field cross-pollinating the neighboring organic farms in the wind…whose crops are then owned by Monsanto.
How conveeeenient.
Deep Issues – Their Desired Change in Man
These systems of conditioning converge and manifest as a mutated human on an altered planet. According to their plans Earth, or better known as Gaia, is not a friend or nurturing mother figure, but a rock that deserves violent raping.
Same as their attitude about women….and a host of other "objects".
A clear assault on our being. People today assume it's normal, that's how far they've brought it.
So You Woke Up
Don't worry. We all woke up out of the same nightmare.
And this one's in our face.
The good news is Earth will not have it and will naturally work to kill this ugly invasive virus. The Earth is a living entity of its own and will not take all this abuse. We may not be here to see it in the flesh, but it will happen, don't you worry.
Same with humanity…eventually.
They also know that time's short with the fuse they've lit. Perhaps that's why they feverishly work to build underground cities of refuge and off planet escape plans.
The fact is, they know they're not welcome here.
Let's keep it clearly that way.
Love and have a good laugh at them. Their foolish games, wherever these dweebs come from, will eventually come to naught.
Be aware, be prepared. But never despair.
Truth and Love always win.
Love, Zen
Meteorite explosions over Spain, Russia and the Caribbean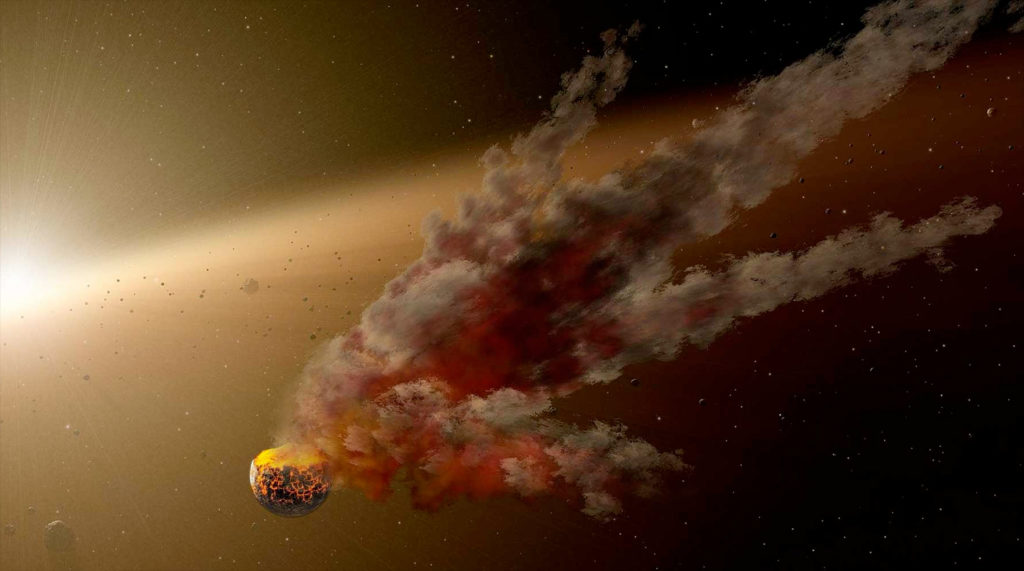 A bright fireball exploded over Andalusia on February 22, 2020 at about 00:22 local time. According to the first data, it was formed by rock from an asteroid, which crashed into the atmosphere at a speed of about 43,000 km / h.
The decay began at an altitude of 70 km above Almeria (Andalusia) and ended at an altitude of 29 km above the Mediterranean Sea.
Cameras in Calar Alto (Almeria), Sierra Nevada (Granada), La Hita (Toledo) and Seville recorded bright meteorite decay.
A huge meteorite fireball replaced night to day on February 21, 2020 at 4:35 local time in the Segezha district of the Russian Republic of Karelia. After a bright flash of light, a loud booming sound was heard.
On February 21, a large cosmic rock exploded over the Caribbean Sea. The explosion was so vivid that cameras in Puerto Rico filmed it.
How much snow has melted due to record high temperatures in Antarctica?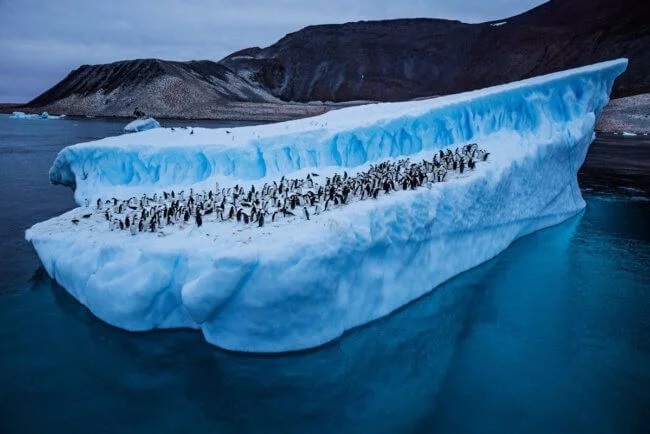 Antarctica has long been considered the coldest place on our planet, but now it cannot be called that. It is believed that the average annual temperature on a snowy continent should be approximately -57 degrees Celsius.
However, on February 6, 2020, the territory of Antarctica was in a fixed record high air temperature of 18.3 degrees Celsius. These data were provided by employees of the Esperanza research station, which is located in the far north of the Antarctic Peninsula. Warm weather lasted about a week and it provoked the melting of a fairly large amount of snow. The effects of record air temperatures are especially noticeable on Eagle Island, whose snow cover has melted greatly.
The consequences of warming in Antarctica were described in the scientific publication Sciencelert. Eagle Island is located near a part of the Antarctic Peninsula, referred to as Graham Land. At the end of 2019, the island was covered with snow and ice, but now, due to the sudden warming of the air, it looks like an ordinary patch of moist land with snowy patches. In addition, ponds formed from melted ice in its center, which cannot drain into the sea.
The effects of warming in Antarctica
The effects of an increase in air temperature in Antarctica are clearly visible in the images sent by the Landsat 8 satellite. They clearly show how, in just a dozen days, Eagle Island lost a huge part of the ice cover. It is reported that during this short period of time the island lost about 10 centimeters of snow and ice. According to glaciologist Mauri Pelto, who has been studying natural ice for many years, melting of ice and snow in such a speed has never been observed in Antarctica. At least, he had not yet encountered such phenomena.
As a rule, the ice of Greenland melts most and most noticeably. We were made sure about this fact  back in 2015, when a group of scientists led by Eric Rinho from the University of California came to this conclusion. Moreover, some scientists are confident that due to the gradual increase in the temperature of the Earth's air, Greenland may soon completely lose its ice cover. This threatens that the level of the oceans will rise dramatically, which will harm both people and animals.
Glaciologist Mauri Pelto also emphasized that it was scary not that the ice on Eagle Island had melted so quickly, but that such events were happening more and more often. The previous temperature record in Antarctica was recorded on March 24, 2015, when the air warmed up to 17.5 degrees Celsius. In 2020, the air temperature was as much as 18.3 degrees Celsius. What surprises will be presented to us by nature in the future, no one knows. Perhaps we are waiting for new temperature records, and the melting of ice and snow on Eagle Island is just nothing compared to what is coming.
In general, scientists from the University of California at Davis believe that nothing good awaits people in the future. According to them, humanity will boil alive, like "frogs in boiling water."
An engineer who believed in the theory of a flat earth died when his rocket was launched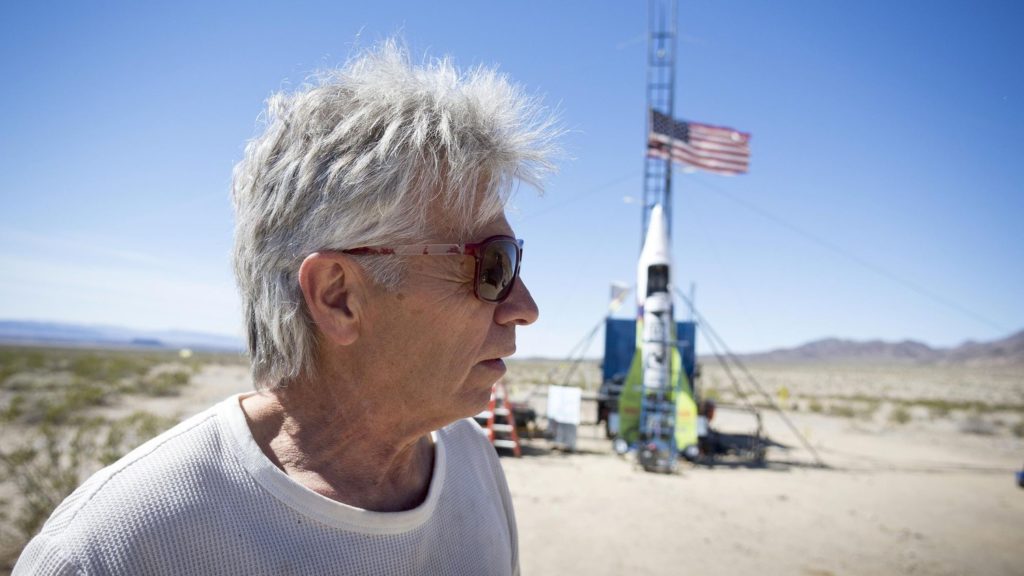 Mike Hughes, nicknamed Mad Mike, a well-known amateur engineer flying on makeshift rockets, died during one of his experiments on Saturday in the United States, the Los Angeles Times reported citing his agent.
Mad Mike was remembered by the general public for his faith in the theory of a flat Earth. In 2018, he told the Associated Press that the Earth was "Frisbee-shaped" and that he intended to fly into space to make sure it was.
On Saturday, Hughes planned to climb five thousand feet on his makeshift desert rocket near the town of Barstow, California. The event was supposed to be shown in the special program "Home Astronauts". 
The video of spectators who arrived to watch the launch captures the launch of his rocket, the parachute that did not work on time and the fatal fall of the amateur astronaut.
Mike's agent suggested that Mike might have lost consciousness during the launch of the rocket and as a result did not activate the parachute. He fell 2600 feet from the place where the rocket was launched.
It is worth noting that Mike was going to launch his home-made steam rocket in August last year, but as a result, his plans were postponed.
For decades, Hughes has performed tricks from jumping in a limousine over long distances to flying on rockets made from improvised materials. In 2018, Mike's rocket rose to a height of 1.9 thousand feet and then landed in the Mojave Desert.