Geneticist Traces Mysterious Origins of Native Americans to Middle East, Ancient Greece
The idea that Native Americans are descended from ancient Jews, Egyptians, or Greeks has been a controversial one for hundreds of years. James Adair, an 18th century settler who traded with Native Americans for 40 years, wrote that their language, customs, and social structures were similar to those of the Israelites.
He wrote in his book "The History of the American Indians": "It is a very difficult thing to divest ourselves, not to say, other persons, of prejudices and favourite opinions, and I expect to be censured by some for opposing commonly received sentiments, or for meddling with a dispute agitated among the learned ever since the first discovery of America."
In more recent years, similar observations by Dr. Donald Panther-Yates have even met with what Yates described as "hate mail" from indigenous studies professors.
It is commonly held that Native Americans descended from Mongolians. In 2013, a study published in the journal Nature acknowledged that some ancient European ancestry is possible. The DNA from a 24,000-year-old corpse in Siberia was analyzed. It showed no resemblance to Asian populations, only to European, yet it showed a clear connection to Native Americans. But the mainstream scientific community is far from embracing the theory that Native Americans descended from ancient Middle-Eastern or Greek peoples as Yates and some others have proposed.
Yates is of Cherokee descent, he has a Ph.D. in classical studies, and he founded the genetics research institution DNA Consultants. These three credentials have given him a unique perspective on Native American history as it relates to these ancient cultures, and how DNA testing can support the theoretical link.
Genetic Similarities
Native Americans are generally thought to fit into five genetic groups, known as haplotypes, each named by a letter of the alphabet: A,B,C,D, and X.
Yates demonstrated in a paper titled "Anomalous Mitochondrial DNA Lineages in the Cherokee," what he calls the fallacy behind many genetic analyses: "[The geneticists say] 'Lineage A, B, C, D, and X are American Indian. Therefore, all American Indians are lineage A, B, C, D, and X.' The fallacy in such reasoning is apparent. It could be restated as: 'All men are two-legged creatures; therefore since the skeleton we dug up has two legs, it is human.' It might be a kangaroo."
Any divergence from the expected haplotypes is usually attributed to an intermingling of races after European colonization, not to the genes that came with Native Americans from their origin.
After analyzing Cherokee DNA, Yates concluded, "No such mix could have resulted from post-1492 European gene flow into the Cherokee Nation."
"So where do our non-European, non-Indian-appearing elements come from?" he asked. "The level of haplogroup T in the Cherokee (26.9 percent) approximates the percentage for Egypt (25 percent), one of the only lands where T attains a major position among the various mitochondrial lineages."
Yates focused on haplotype X for "its relative absence in Mongolia and Siberia and a recently proven center of diffusion in Lebanon and Israel."
In 2009, Liran I. Shlush at the Israel Institute of Technology published a paper in the journal PLOS ONE stating that the X haplotype spread through the world from the Hills of Galilee in northern Israel and Lebanon. Yates wrote: "The only other place on earth where X is found at an elevated level apart from other American Indian groups like the Ojibwe is among the Druze in the Hills of Galilee in northern Israel and Lebanon."
Cultural, Linguistic Similarities
Though much of the Cherokee culture has been lost, noted Yates in his book "Cherokee Clans," what can still be discovered about the legends hints at ancestors who came across the sea and whose language was similar to ancient Greek. Some linguistic parallels have also been drawn between the Native American languages and Egyptian and Hebrew.
The Cherokee's white demigod Maui may have his roots in a Libyan leader of a fleet dispatched by the pharaoh Ptolemy III before 230 B.C., Yates explained. "Maui" is similar to the Egyptian words for "guide" or "navigator." Maui was said to have brought all civilized arts and crafts. He gave the Cherokee their title for principal chief, Amatoyhi or Moytoy, said Yates, which translates as "mariner" or "admiral."
He recounted a Cherokee Twister Clan legend that named Maui's father as Tanoa. Yates said Tanoa may refer to a Greek. "Tanoa was the father of all fair-haired children and came from a land called Atia," he wrote.
Atia may refer to Attica, a historical region encompassing the Greek capital, Athens. Atia was said to be a place "full of high alabaster temples," one of which "was very spacious, and was built as a meeting-place for gods and men." At this place, one found sporting competitions, games, feasts to the gods, meetings of great chiefs, and the origin of wars that caused people to spread over the Pacific.
"One could hardly invent a more fitting folk memory of Greek culture," Yates wrote. "The Hawaiian word that epitomized this lost world is karioi, 'leisure, ease,' literally the same word in Greek for 'amusements.'" Yates notes numerous other linguistic similarities.
"According to the Keetoowah Society elders, the Cherokee once spoke a non-Indian language akin to Hopi, but gave it up and adopted Mohawk to continue to live with the Iroquois. The 'old tongue' seems to have many elements of Greek, the language of Ptolemaic Egypt and ancient Judeans," he said.
Adair noted linguistic similarities between Native American languages and Hebrew.
As in Hebrew, Native American nouns have neither cases nor declensions, wrote Adair. Another similarity is the lack of comparative or superlative degrees. "There is not, perhaps, any one language or speech, except the Hebrew and the Indian American, which has not a great many prepositions. The Indians, like the Hebrews, have none in separate and express words. They are forced to join certain characters to words, in order to supply that great deficit," he wrote.
A Perspective From the Past
Adair offers a perspective on the culture Yates cannot. Adair interacted extensively with the Native Americans hundreds of years ago, while their traditions were still thriving. Of course, the extent to which he may have misunderstood that culture as an outsider must be taken into account.
"From the most exact observations I could make in the long time I traded among the Indian Americans, I was forced to believe them lineally descended from the Israelites, either while they were a maritime power, or soon after the general captivity, the latter however is the most probable," Adair wrote.
They had a similar tribe organization, he said. Their manner of delimiting time was similar, as was their custom of having a most holy place, and their designation of prophets and high-priests.
He gave an example of a similar custom: "Correspondent to the Mosaic law of women's purification after travel, the Indian women absent themselves from their husbands and all public company, for a considerable time."
He explained the absence of circumcision among Native Americans thus: "The Israelites were but forty years in the wilderness, and would not have renewed the painful act of circumcision, only that Joshua inforced it; and by the necessary fatigues and difficulties, to which as already hinted, the primitive Americans must be exposed at their first arrival in this vast and extensive wilderness, it is likely they forbore circumcision, upon the divine principle extended to their supposed predecessors in the wilderness, of not accepting sacrifice at the expense of mercy. This might soothe them afterwards to wholly to reject it as a needless duty, especially if any of the eastern heathens accompanied them in their travels in quest of freedom."
It seems the Cherokee people have had mixed feelings about Yates's work. While the Central Band of Cherokee website has posted a summary of Yates's research, some online comments indicate that some Cherokee have been reluctant to stand behind such claims or to involve themselves in the controversy.
In writing about the Cherokee Paint Clan, Yates stated: "Some of them practiced Judaism, although United Keetoowah [a Cherokee organization] elders vehemently deny this."
Ancient ritual site found three times larger than Stonehenge's Sarsen circle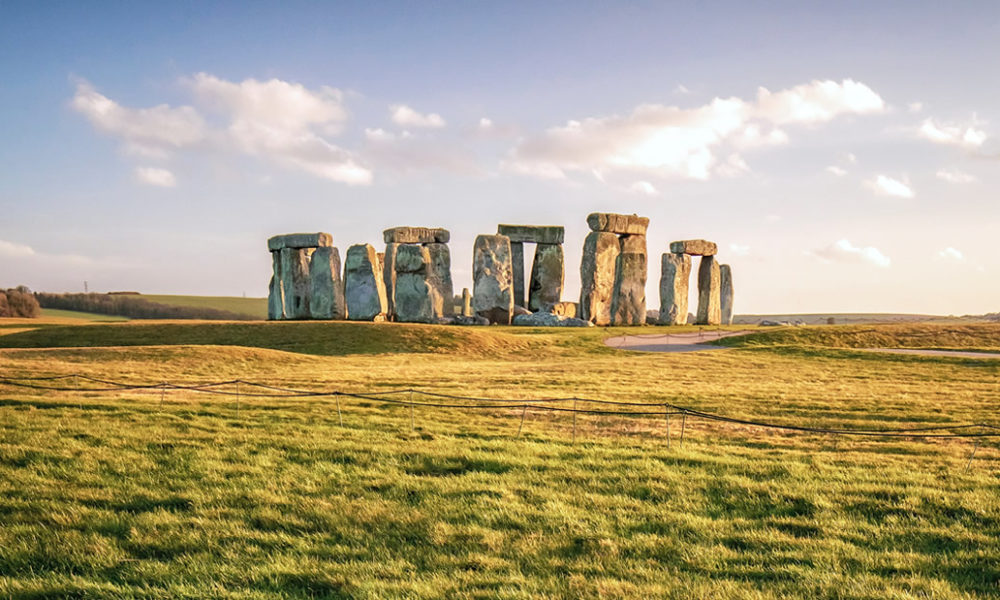 A huge ancient ritual site dating back over 6,800 years has been discovered in Poland. It is believed to have been used by neolithic people for between 200 and 250 years, with new features added every few dozen years, archaeologists have said
The circular structure is 109 meters in diameter, has three times the size of the inner Sarsen Circle in Stonehenge and about the same size as the exterior ditch of the monument.
The structure, which has been called "roundel" due to its circular shape, was first seen in 2017. Since then, archaeologists have been working on the site to understand its importance. Researchers have announced that radiocarbon dating indicates that the site was built before 4,800 BC.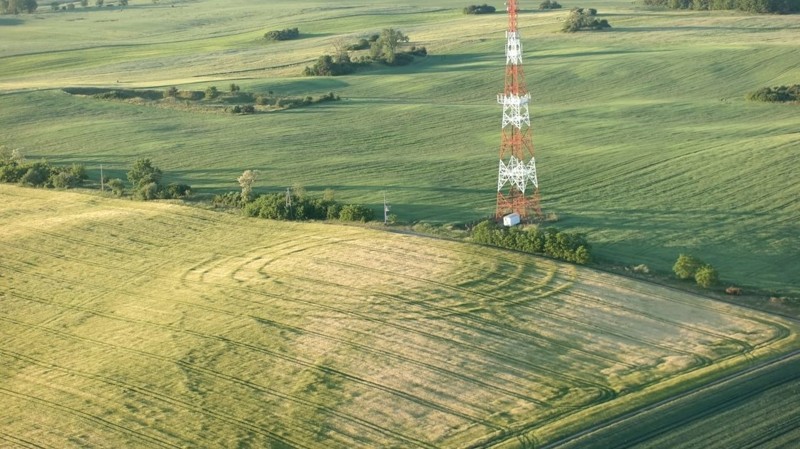 The roundel is located in the town of Nowe Objezierze, about 80 kilometers east of Berlin, Germany. It consists of a central area surrounded by three gates that lead to the interior. It then has four ditches circling it. Each ditch is larger and deeper than the last, and it appears they were dug at relatively regular intervals, with a new one being added every few dozen years. The ditches were about 4 to 6.5 feet deep.
Other similar circular enclosures dating to between 4,850 B.C. and 4,600 B.C. are found in a fairly limited area of Europe, including around the River Danube. These are generally thought to have had a ritual purpose and served as some sort of astronomical calendar.
Speaking about the new roundel in Poland, the project leader, Lech Czerniak, from the University of Gdańsk, said in a statement:
This is quite sensational, given the fact that it coincides with the dating of structures located on the Danube, considered the oldest. It seems equally important that the four ditches surrounding the central area of the structure probably did not function simultaneously, but every few dozen years, a new ditch with an ever larger diameter was dug.

"The primary focus of the project are questions about the social aspects of the functioning operation of roundels, including what prompted the inhabitants of a given region to make a huge effort in building and maintaining the roundel, where the idea and knowledge necessary to build this object came from, and how often and for how long the object was used
In addition to dating the roundel, archaeologists also excavated the area and found hundreds of bones, ceramics, stone and flint artifacts, shells and dyes. The bones are now being analyzed by experts and the team hopes to get more information about the communities that used the structure for worship. It is believed that, like the other circular enclosures, the Roundel was used as a "ritual calendar."
Czerniak said:
It is worth realizing that many so-called pre-literate communities celebrated the most important holidays once in a few, or even a dozen or so years, but very intensely
This is undoubtedly a great find that will help you understand much more of the history surrounding this site.
Source: Newsweek
Egypt hints at 'mummified lion' discovery
The Pyramid of Djoser complex at Saqqara. 
Archaeologists in Egypt have discovered the mummy of a very large animal, most likely a lion or lioness.
The Ministry of Antiquities reported on Monday that the mummy, which is much larger than most, was unearthed in Saqqara – a vast ancient burial ground south of Cairo that once served as the necropolis for the ancient Egyptian capital of Memphis.
It is home to numerous structures including the world-famous Step Pyramid of Djoser.
According to the ministry, it is still not completely clear that the mummy is that of a lion however all should be revealed when radar scans are undertaken over the next few days.
A press conference is expected next week with the full details of the discovery.
While cat mummies were very common in ancient Egypt, lion mummies were much rarer. The people of the time worshipped domestic cats as the living incarnation of the half-feline, half-woman Goddess Bastet, so it is likely that lions and other large cat species would have been especially revered.
The first example of a lion mummy – which was preserved as a skeleton – was found back in 2004.
It turned out to be one of the largest lions known to science.
Source: Washington Post
"14 million years" old vehicle tracks discovered(Video)
Even if we have not found their tracks, there is an indeterminate number of civilizations scattered throughout the galaxy and the universe, and it would be feasible that, in the vicinity of our Earth there are some.
These civilizations could be in different phases of scientific, technological and social progress. Some just beginning their process, and others that have a breakthrough so spectacular that they have become travelers of the cosmos.
This is a controversial claim, since human civilization is only intended by conventional archaeologists to extend several thousand years, not millions of years. Not to mention the idea of ​​a prehistoric civilization advanced enough to have space vehicles.
There are petrified wheel tracks found in several places, including parts of Turkey and Spain, and were supposedly left by heavy all-terrain vehicles dating back 12 to 14 million years ago.
The wheel tracks cross the faults formed in the middle and late Miocene period (approximately 12 to 14 million years ago), suggesting that they are older than those failures, Koltypin said on his website.
At that time, the soil would have been moist and soft, like a malleable clay. Large vehicles sank into the mud as they passed over it. Tire grooves at various depths suggest that the area eventually dried up.
Koltypin said the vehicles still drove over while drying, and did not sink so deeply.
The vehicles were similar in length to modern cars, but the tires were about 9 inches (23 centimeters) wide.
He said that the geological and archaeological works that contain information about these grooves are few and far between. Such references generally say that the tracks were left by cars pulled by donkeys or camels.
"I will never accept it," he wrote of these explanations. "I myself will always remember … many other inhabitants of our planet wiped from our history."
Koltypin argues that the tracks could not have been left by lightweight trucks or chariots, since the vehicles would have been much heavier to leave these deep impressions.
He has conducted many field studies in several places and extensively reviewed published studies on local geology. He hypothesizes that a road network extended over much of the Mediterranean more than 12 million years ago.
These complete roads would have been used by people who built underground cities like that in Cappadocia, Turkey, which, according to him, are also much older than those of conventional archeology.
Petrified wheel grooves have been found in Malta, Italy, Kazakhstan, France and even in North America, Koltypin said.
One of the main clusters is located in Sofca, Turkey, with tracks covering an area of ​​approximately 45 by 10 miles (75 by 15 kilometers). Another is in Cappadocia, Turkey, where there are several pockets, one of which is 25 miles by 15 miles.
Conventional archaeologists attribute many of the clues to various civilizations in different periods of time. But Koltypin said it is not right to attribute identical roads, ruts and underground complexes to different eras and cultures.
Instead, he attributes them to a unique and widespread civilization in a distant era. Multiple tumultuous natural events, such as tsunamis, volcanic eruptions, floods and tectonic disturbances that have left large fractures in Earth, have removed much of the remains of this advanced prehistoric civilization, he said.
The surrounding underground cities, irrigation systems, wells and more, also show signs of being millions of years old, he said.
But, "without significant additional studies by large groups of archaeologists, geologists and folklore experts, it is impossible to answer the question… What do you think?