Gabapentinoids linked to overdoses and suicide
Story at-a-glance –
Gabapentin and pregabalin are used for the treatment of epilepsy and neuropathic pain disorders. Pregabalin, such as Lyrica, is also prescribed for anxiety in Europe and fibromyalgia in the U.S.
Recent research links gabapentinoids with a 26% increased risk for suicidal behavior and death from suicide; 24% increased risk for unintentional overdose; 22% increased risk for head or body injury due to an accident; 13% increased risk for traffic violations or accidents and 4% increased risk for violent crime offenses
Of the two gabapentinoids, pregabalin — which is the newer of the two — was clearly the worst, accounting for most of these adverse effects, while gabapentin — an older drug — showed "no statistically significant hazards"
Research published in 2017 demonstrated that concomitant use of gabapentin and opioids raised the risk of death by 60% over and beyond the risk associated with either drug by itself
The suicide rate in the U.S. is now at a 20-year high, having risen 30% between 2000 and 2016 across all age groups. Among Native Americans and Alaska Natives the suicide rate between 1999 and 2017 rose 139% among women and 71% among men
Suicide rates are at an all-time high since World War II, and there are several different reasons for this. One of the factors that is often ignored is the influence many medications have on your mental stability. Antidepressants are perhaps the most well-known in this regard, but violent behavior and suicide are side effects of other medications as well.
Most recently, Swedish researchers have linked gabapentinoids — a nonopioid type of analgesic — to "suicidal behavior, unintentional overdoses, injuries, road traffic accidents and violent crime."1
Two primary gabapentinoids are gabapentin and pregabalin, which are used for the treatment of epilepsy and neuropathic pain disorders. Pregabalin, such as Lyrica2 (which is increasingly associated with addiction and abuse3), is also prescribed for anxiety in Europe and fibromyalgia in the U.S. Globally, this class of drugs was among the 15 best-selling medications of 2016.4
Gabapentinoids are structural analogs of γ-amino butyric acid (GABA) that selectively block voltage-dependent calcium channels.5 Common side effects include dizziness, fatigue, visual disturbances and mental difficulties.6 However, these drugs have also been linked to a significantly increased risk of suicidal behavior.
Gabapentinoids linked to serious hazards, including suicide
The study,7,8 published online in April 2019 in the journal BMJ, examined data on 191,973 Swedish residents who filled gabapentinoid prescriptions in the years between 2006 and 2013.
In that time, 5.2% of them either received treatment for suicidal inclinations or died from suicide; 8.9% unintentionally overdosed, 6.3% were involved in a traffic accident or traffic-related offense; 36.7% were treated for a head or body injury due to an accident, and 4.1% were arrested for a violent crime. The researchers concluded gabapentinoids treatment was associated with:
A 26% increased risk for suicidal behavior and death from suicide
24% increased risk for unintentional overdose
22% increased risk for head or body injury due to an accident
13% increased risk for traffic violations or accidents
4% increased risk for violent crime offenses
Of the two gabapentinoids, pregabalin — which is the newer of the two9 — was clearly the worst, accounting for most of these adverse effects, while gabapentin — an older drug — showed "no statistically significant hazards."
Stratified by age, the risks associated with these drugs were the highest among those aged 15 through 24, and the risks were dose-dependent, so the higher the dose, the greater the risk. According to the authors:10
"This study suggests that gabapentinoids are associated with an increased risk of suicidal behavior, unintentional overdoses, head/body injuries, and road traffic incidents and offences. Pregabalin was associated with higher hazards of these outcomes than gabapentin."
As is often the case, the risks associated with these drugs have only become apparent as their usage has increased. Dr. Derek K. Tracy of Queen Mary's Hospital told Reuters that:11
"While it's not clear why prescribing of gabapentinoids has grown so rapidly … anecdotally it appears that many doctors regarded them as relatively effective and with a low side effect profile.
As we accumulated more information over time, it has become clear that this is not the case, and most recently there has been a countering drive to try reduce their usage as their harm profile came more to the fore.
It is also becoming clearer with time that some people are becoming dependent ("addicted") to gabapentinoids, though we still lack good information on exactly how common that is, or which groups of people might be more vulnerable to this."
Concomitant opioid use magnifies risks
Opioids by themselves are associated with a high risk of death through unintentional overdosing, but when combined with other drugs, that risk is significantly magnified.
According to the featured BMJ study,12 research13 published in 2017 demonstrated that concomitant use of gabapentin and opioids raised the risk of death by 60% over and beyond the risk associated with either drug by itself.
Concomitant use of opioids and benzodiazepines or "benzos" — such as Valium, Ativan, Klonopin and Xanax — which are widely prescribed for anxiety and insomnia, also raises your risk of death by a significant margin.
Research14,15 published in the journal JAMA in 2018 found that, during the first 90 days of concurrent use, your risk of a deadly overdose rises fivefold, compared to taking an opioid alone. Between days 91 and 180, the risk remains nearly doubled, after which the risk tapers off, becoming roughly equal to taking an opioid alone.
The study also found that the greater number of clinicians were involved in a patient's care, the greater the risk of overdose — a finding that highlights the lack of communication between doctors prescribing medication to the same patient, and the clear danger thereof.
Suicide is at a 20-year high
The influence of medication on suicide risk is an important consideration, as suicide rates have dramatically risen over the years. According to the latest statistics16,17 published in the June 2019 issue of JAMA, the suicide rate in the U.S. is now at a 20-year high, having risen 30% between 2000 and 2016 across all age groups.
A couple of groups have seen particularly sharp rises, namely Native Americans and Alaska Natives — among whom the suicide rate between 1999 and 2017 rose 139% among women and 71% among men18 — and teenagers, boys in particular.
Between 2014 and 2017, the teen suicide rate rose 10% per year. Here too, there's a clear discrepancy between genders, with the annual suicide rate among teen boys, aged 15 through 19, rising 14% between 2015 and 2017, while the annual suicide rate among girls rose 8% between 2000 and 2017.
Lead investigator Oren Miron, a research associate at Harvard Medical School in Boston, told Medicinenet.com,19 "It really is an unprecedented surge. You can go back decades and you won't find such a sharp increase." Miron blames the rise on two primary sources: opioid abuse and social media.
"It's much easier to bully. The apps are getting smarter and smarter at providing anonymity and hiding activity from grown-ups," he told Medicinenet.com, adding "Parents and teachers need to be aware that the rates have reached their highest recorded level, and they need to be on the lookout for both boys and girls."
Common contributors to teen suicide
Clinical psychologist and suicide prevention specialist Pamela Cantor, who was not involved in any of the studies mentioned, told Medicinenet.com that "kids are 'intensely programmed' to achieve and have too little time to just enjoy their youth." Other influences identified by Cantor, which can raise a child's risk of suicide, include:
Family instability
Social pressure
"Parents who try to smooth the way so that when their children hit a snag they do not know how to cope"
Exposure to violence, including school shootings and "socially sanctioned expressions of hatred"
Easy availability of drugs, alcohol and guns
Suicide among native populations
Among Native Americans, the shocking rise in suicides are thought to be related to20 high rates of poverty,21 lower educational achievements, and high rates of alcoholism. Among women, the extraordinary rise in suicide has also been traced back to unusually high rates of violence.
According to the Indian Law Resource Center, "More than 4 in 5 American Indian and Alaska Native women have experienced violence, and more than 1 in 2 have experienced sexual violence."22
Alaska Native women have the highest domestic battery rate of any group in the U.S. — 10 times higher than the rest of the U.S. The murder rate of indigenous women is also more than 10 times the national average.23 Race discrimination worsens the tragedy, as a majority of these women never get any kind of justice. As reported by the Indian Law Resource Center:
"For more than 35 years, United States law has stripped Indian nations of all criminal authority over non-Indians. As a result, until recent changes in the law, Indian nations were unable to prosecute non-Indians, who reportedly commit the vast majority (96%) of sexual violence against Native women.
The Census Bureau reports that non-Indians now comprise 76% of the population on tribal lands and 68% of the population in Alaska Native villages. Many Native women have married non-Indians.
However, it is unacceptable that a non-Indian who chooses to marry a Native woman, live on her reservation, and commit acts of domestic violence against her, cannot be criminally prosecuted by an Indian nation and more often than not will never be prosecuted by any government."
Children whose parents use opioids have greater suicide risk
In related news, recent research24 shows children and teens whose parents use opioids have more than double the suicide rate — 0.37% compared to 0.14% — of those whose parents do not use opioids. In a press release, senior author Robert Gibbons, Ph.D., professor of biostatistics and director of the Center for Health Statistics at the University of Chicago, stated:25
"We theorized such a link was plausible because parental substance abuse is a known risk factor for suicide attempts by their children. In addition, depression and suicide attempts by parents — which are known to be related to suicidal behavior in their offspring — are more common among adults who abuse opioids."
Co-author Dr. David A. Brent, psychiatrist and chair of suicide studies at the University of Pittsburgh commented on the results:26
"These findings demonstrate that opioid use by a parent or parents doubles the risk for suicidal behavior by their children. The epidemics of adult opiate abuse and child suicidal behavior appear to be linked, and the disturbing upward trends in mortality due to opiates and due to child suicide may have common roots."
Red Flags — Is someone you know suicidal?
If someone close to you has recently endured a hardship, or you have noticed a change in their behavior, how can you tell when ordinary stress or sadness has progressed to a potentially suicidal level? Besides straightforward or "sideways" comments about not wanting to live any longer, some of the red flags that a person has a high risk for self-harm include:27
Acquiring a weapon
Hoarding medication
No plan for the future
Putting affairs in order
Making or changing a will, or writing about feeling hopeless or suicidal
Giving away personal belongings for no apparent reason
Mending grievances
Checking on insurance policies
Social withdrawal
Sudden mood swings
Frequent and/or increased use of drugs or alcohol
Engaging in risky behaviors
If you think someone is suicidal, do not leave him or her alone. A person who appears suicidal needs immediate professional help. Help the person to seek immediate assistance from their doctor or the nearest hospital emergency room, or call 911. Eliminate access to firearms or other potential suicide aids, including unsupervised access to medications.
If you are feeling desperate or have any thoughts of suicide, call the National Suicide Prevention Lifeline, a toll-free number, at 1-800-273-TALK (8255), or call 911, or simply go to your nearest hospital emergency department.
The Many Forms of Déjà Vu And Possible Scientific Explanations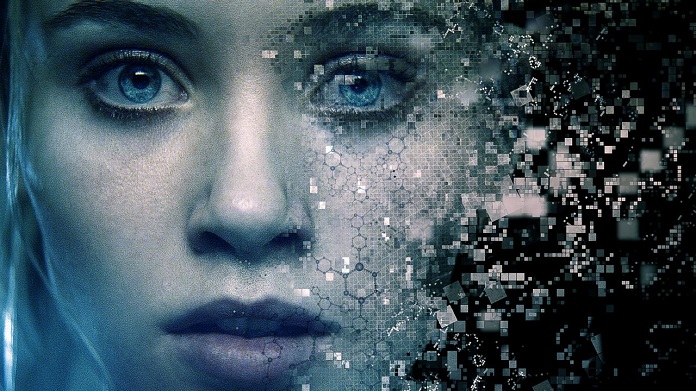 That eerie feeling of déjà vu is very common, though scientific explanation has far to go before it is able to fully explain this aspect of the human consciousness
Most people, at one point or another, have experienced a feeling of deja vu (French for "already seen"). Whether or not they even realized it at the time, or cared to give it a label, the situation is common: you recognize as familiar something which you know you've never seen before. An object, a person,a place, a scene, an event… it is a fairly common experience.
Perhaps in the minds of some people there is something seemingly "supernatural" or sinister and overly thought-provoking about the phenomenon of déjà vu. From a scientific perspective, however, this doesn't seem to be the case.
Different Types of Déjà Vu
Scientists who study mental phenomenon such as déjà vu have taken it upon themselves (as scientists so often do) to also classify some subcategories of the phenomenon. So, when you are experiencing déjà vu, you may actually be experiencing one of three varieties: Déjà vecu, déjà senti, or déjà visite.
Déjà vecu ("already lived through"), the most common form, occurs when there is a feeling involved in an experience – sort of an "I know that I've been here before" feeling.
Déjà senti ("already felt") is fully mental, without the reliance on the visual aspect of deja vu. The idea of having thoughts that you've already had before.
Déjà visite ("already visited") is perhaps the creepiest of them all. This is the one that gives little children nightmares – it is the uncanny knowledge of a person or place which has been previously unknown to the person. It is walking into a new building and knowing right where the bathroom is. Completely unexplainable, and rather rare. This is the one that is most often attributed to spiritual encounters, out of body experiences or ESP.
Possible Explanations for Déjà Vu
Most explanations agree that there is nothing strange happening in your brain when it plays these sorts of "tricks" on you, nor is there something physically wrong with you (at least nothing too important). It is just a feeling. It is your mind playing tricks on you.
This being said, there are a variety of explanations for déjà vu which do seem to be rather interesting (despite the fact that they avoid "conspiracy theories" and ESP and such things).
For instance, it has been shown that there is a link between one's mental health and the occurrence of déjà vu. People with mental disorders often see the world a little bit differently, and are prone to such mental abnormalities as the perception of déjà vu.
In addition, certain intoxicating substances also tend to lead to heightened déjà vu awareness, though this assertion doesn't seem particularly groundbreaking.
More interesting theories are those which deal with real, physical defects in the brain that might lead to déjà vu. Some have suggested (though with little evidence to back it up) that déjà vu might be caused by a delayed firing of neurons somewhere in the brain, inhibiting the message (or at least part of the message) for just a fraction of a second, causing the brain to process the same thought twice in quick succession.
For instance, if your two eyes both saw the same event, but for some reason the message took just a fraction longer to reach your brain from your left eye than it does from your right, there is a chance that your brain may process the same event twice, making you feel like you've already seen it, even if it was only a thousandth of a second earlier.
The Opposite of Deja Vu
Most people probably don't realize that Deja vu (in all of its forms) has an opposite as well. This is called Jamais Vu ("never seen"), and it is quite interesting as well. This is that odd experience wherein you walk into a place you are very familiar with, but have a momentary feeling that you have never been there before.
It is most often suffered by those with amnesia or mental deficiencies, but every once in a while it happens to the average Joe as well. There is a moment of near panic – and then you probably realize that you were just suffering from a momentary lapse of mental functions.
And so, those are the basics of deja vu. It is a phenomenon about which scientists still have much to learn, but which will hopefully be able to offer great insights into just how the complex mechanisms of the human brain truly work.
Reincarnation, Hypnosis, and How to Recall Past Lives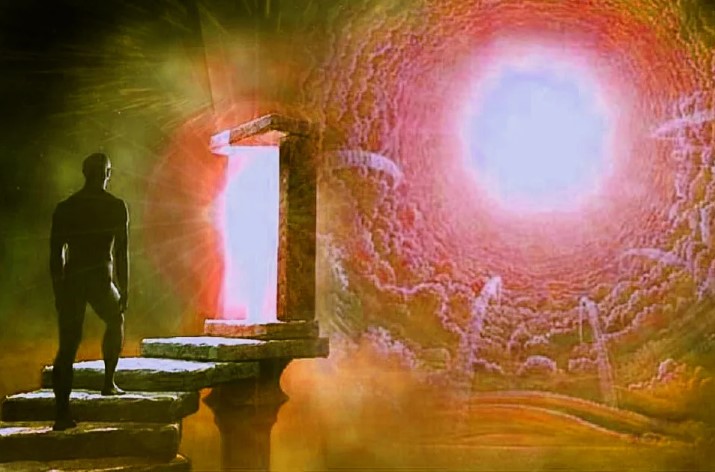 Reincarnation, like any idea based on faith, is difficult to prove but when studied in depth seems to offer many answers to the questions people have.
Basically, the theory of Reincarnation is that the soul, to use a term all are familiar with, survives the death of the body and in some future time returns as a newborn to live again.
This can happen over and over again with the soul having new experiences and learning new things with each life. The end result is the subject of many interpretations, some believe that as the soul matures it will eventually reach a plane of existence some call Nirvana, or become one with the universe or with God.
Karma
The concept is as ancient as any other belief on this planet. The Egyptians, Greeks and Romans all believed in some form of rebirth as do those of the Hindu faith. Today the theory is accepted by many primarily because it seems to make sense. The reasoning that something happens because "God wills it" may be comforting to some but not to others.
Reincarnationists believe that everything happens for a reason. Bad things happen to good people because at some time in a past life perhaps they inflicted some pain or suffering upon someone and are now having it inflicted upon them so that they can understand and learn from the experience.
This is known as karma and has the same result as the Christian ideal, "Do unto others and you would have others do unto you." A person's behavior in a former life dictates the higher or lower form one will take in their next life.
Phobias and Déjà vu
A belief in past lives can help explain many things. Why does a child, with no experience, wake up screaming in the middle of the night for no apparent reason? Are they recalling an experience from a past life? Why do people have phobias? Does one have an unreasoning fear of flying because they were once killed in a plane crash? Do heights terrify someone because they once fell to their death?
These are just some of the few theories associated with past lives: some believe that past life experiences can be responsible for development of phobias in the current life.
How many people have had the feeling that they had been somewhere before even though they know full well they never have been? There are many documented cases of people how go on vacation to a place they have never been to and yet know more about it that they should be able to know.
Why is it that you can take an instant dislike to someone you have never met before? Or perhaps you did meet them in a different incarnation in a different life and for whatever reason grew to hate them.
Some believe that this phenomenon is the result of experiences from past lives.
Past Lives
In most cases, it's believed that people recall little or nothing of past lives; many also believe that this is as it should be for learning experiences would be colored if one had that knowledge.
It is thought that the people furthest along in their quest to the end experience are those with the strongest beliefs on reincarnation. Those just beginning the journey reject the theory outright.
Regressive Hypnosis
Much has been written about using hypnosis as a tool to delve into past lives. Many things about the subconscious are still not understood and the recalling of memories from past lives is amongst those in question.
A past life regression is a way to tap into the subconscious mind in order to retrieve memories of past lives. One of the most common ways this is done is with a past life therapist through use of hypnosis.
What Happens During A Past Life Regression?
Initially, the goal is to place a person in a totally relaxed state. This would mean sitting or laying in a comfortable position and then beginning to take some deep, relaxing breaths. Next, the past life regressionist will begin a guided, visualization process in which the person will be instructed to picture a particular scene in their mind.
This could involve descending a set of stairs, with each step allowing the individual to become more and more relaxed.
Another visualization technique involves being in some type of room or building with a series of doors, with each door representing a past life. Different therapists use different techniques.
At this point, the key is to enable a person to be relaxed enough to access memories of past lives from their subconscious mind. It is important to note that even though a person is placed under hypnosis, that individual is still completely aware of everything around them.
Once the person begins to explore a past life the therapist may ask some questions to help determine what sex a person was, where the individual lived, the type of clothing they wore, what they did for a living, and what their family was like. Some people are able to recall memories quite easily, while others may only remember a small amount of information.
Benefits Of Recalling Past Lives
Outside of curiosity or looking for proof that reincarnation exists, there are some true benefits that can come from past life regression. For example, some people have deep fears or phobias without any apparent cause.
Exploring a past life can reveal the reason for those fears. Perhaps a person has a fear of water even though they've never had any bad experiences associated with water.
During a past life regression that person could recall drowning in a past life. Although that memory isn't in the conscious mind, it still exists in the subconscious mind and the fear of drowning bleeds over into the conscious mind. Once the individual is able to get to the root of the fear and understand it, the fear goes away in many cases.
Recalling past lives can also help a person have a better understanding of particular relationships within a current lifetime. It is believed that certain groups of souls incarnate together over different lifetimes.
While in this lifetime it may make no sense why a person is so against a certain family member, particularly because that family member has never done anything malicious to that individual, during a past life regression, that person might recall knowing the family member in the past whereas the family member was cruel or abusive to the individual.
How To Find A Past Life Regressionist
Check to see if there are any hypnosis centers in your area. If so, be sure there is a certified therapist trained in past life regression. A metaphysical bookstore might be able to recommend a therapist. Of course, an internet search should be able to reveal therapists in or around the area.
When seeking a professional to help with past life regression, it's important to distinguish between a therapist who will place you under hypnosis and a psychic who will psychically tell you about past lives.
A past life regression can be interesting and informative. Sometimes, a person can become emotional while recalling certain memories. It's worthy to note that nothing can hurt you while under hypnosis.
Whatever has happened in the past remains in the past and for most people, while recalling memories, it's like watching the action take place on a movie screen. For those who believe in reincarnation, being regressed is like opening a window to the past.
The Social Engineering of the Meaning of Life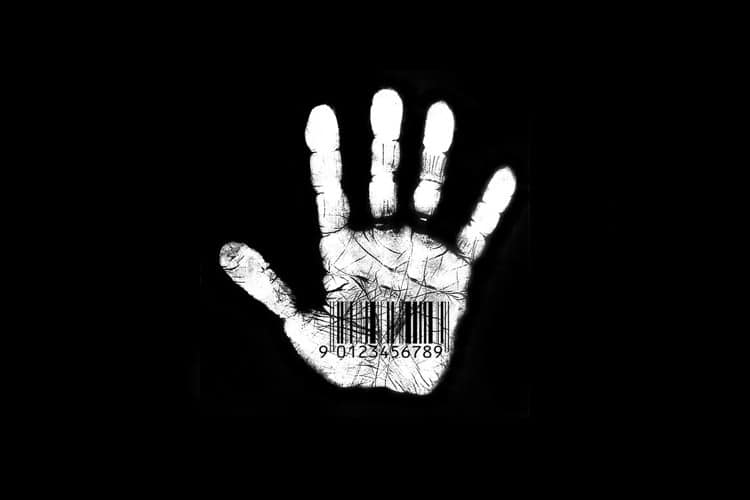 Patrick J. Herbert, Patrick Herbert
Waking Times
We have been fed lies by a system designed to enslave us since birth. It uses deception as its primary means to accomplish this, and it involves institutions that we have been told to trust unconditionally. It is multi-faceted, multi-layered, and its primary means of perpetuating itself is through purposefully designed indoctrination through education. Logic and critical thinking are, by design, removed from the equation. This guarantees that we will only learn what they want us to learn, and think how they want us to think.
In detail, this system can be best described by the adage "garbage in, garbage out". When the foundation from which a society derives itself is built upon lies, it is an absolute guarantee that the lies will permeate every aspect of that society. Over time, those lies begin to appear as unquestionable truths, and are committed as such in the knowledge base that subsequent generations are taught from.