Fuck the War Machine! Choosing the Courage to Defy Warmongers
"Be regular and orderly in your life, so that you may be violent and original in your work." ~Gustave Flaubert
Be violent against belief, thought and theory; be nonviolent against people and the environment.
What does this mean exactly? It simply means be ruthless in your questioning regarding your beliefs, your thoughts and your theories, especially those you hold dear and codependently cling to. It also means be open-minded, tolerant and loving regarding the freedom of others and the health of the environment, especially in the sense that you are interdependently connected.
The expression "fuck the war machine!" is succinct in expressing the polarities of this concept. In just four short words belief, thought, and theory are violently attacked while no persons nor environment are harmed, and while both people and the environment are guarded against future harm.
People's feelings may get "hurt." But so what? The people all caught up in their feelings are the ones clinging to belief, thought, and theory at the expense of actually harming others. Fuck both feelings and the war machine!
It rolls off the tongue. Say it. "Fuck the war machine!" It feels good to say it. It's audacious and courageous. It's nonconformist yet compassionate. It's focused anger and yet loving kindness. All at the same time. It strikes at the heart of overreaching power while also empowering the powerless. It's filled with insouciance and bloodymindedness, despite the Powers That Be. But it's also fierce and loving on behalf of all cultures and the biotic community.
At its core, war is a violent mix between homicide and ecocide. It's two "rights" obliterating each other's rights. Contrastingly, peace is a nonviolent mix of tolerance and love. It's two "wrongs" (in the sense that we are a fallible species) admitting they could be wrong.
"Fuck the war machine" strikes the chord between the weak violence of war and the robust nonviolence of peace. Think: Warrior in the Garden, Peaceful Warrior, and the Art of Fighting Without Fighting.
War is two "rights" obliterating each other's rights:
"It is an absurd contradiction to speak of peace, to negotiate peace, and at the same time promote or permit the global arms trade. Is this war or that war really a war to solve problems? Or is it a commercial war for selling weapons in illegal trade and so that the merchants of death can get rich?" ~Pope Francis
Let's admit it, the Military Industrial Complex has a serious complex. When did we transform from a nation founded upon dissent to a nation dumbfounded by a tyrannical war machine hellbent on dropping bombs on people for profit?
Let's stop kidding ourselves. The elephant in the room is a long-nosed, heavy-breathing, militant asshole with its trunk up our skirts. Even worse, it's a flappy-eared, terrorist-generating war machine with an American flag tattooed on its flank. But nobody wants to acknowledge it. It reeks to high-hell of rotten peanuts and drone strikes, but nobody wants to admit that it's standing right fucking there! Obesely hogging all the room.
Meanwhile, education is a cat, healthcare is a mouse and infrastructure is a cricket, and they're all being starved and crowded out by this giant asshole of a militarized elephant sucking up all the oxygen.
Wake up and smell the collateral damage! Kowtowing to a terrorist-generating death machine that just fattens the pockets of weapons manufacturers while innocent people die in the crossfire is fundamentally immoral. Indifference to such a monstrosity is the height of insanity. Lest you remain one of the ignorant members of a profoundly sick society, it's time to rise-up and say: "Fuck the war machine!"
As WWII Navy Veteran Ted Stanford put it, "At the end of the cold war we could have diverted tax dollars to the quality of our lives, things like health care, education, infrastructure, eliminating poverty, and protecting against climate change. Alas, the peace dividend never happened. Why not? Because the military, and persons profiting from the military, like weapons manufacturers and their lobbyists in Congress didn't want to. That's why. Only 8 percent of Americans polled in 2014 wanted the United States to lead the world military. But that 8 percent won out. That's plutocracy."
Fuck the war machine and fuck the plutocracy that keeps it churning!
Peace is two "wrongs" admitting they could be wrong:
"Man is a polluted river. One must be a sea to receive a polluted river without becoming defiled." ~Nietzsche
Becoming a "sea," as Nietzsche suggests, means becoming tolerant and open yet fierce and unapologetic. It means becoming so absolutely healthy that your very existence is an act of catalyzing the unhealthy and profoundly sick society that surrounds you. It means becoming a tonalizing force of nature despite an atonal culture. Derrick Jensen said it best: "Love does not imply pacifism."
Thoughts and prayers mean fuck-all when it comes to facing down the war machine. Creative action is paramount. But you must not allow your actions to be reduced to the cowardly level of violence and war. That gives Goliath the advantage. Lowering yourself to the depraved level of warmongers just makes you one. As Audre Lorde said, "The true focus of revolutionary change is never merely the oppressive situations which we seek to escape, but that piece of the oppressor which is planted deep within each of us."
Indeed. We must guard against lowering ourselves to the physical violence and hate that fuels the war machine. A new, more flexible, more intelligent, more antifragile tactic of violence is necessary to turn the tide. We must become resilient in our stance of compassion and love but also ruthless in defending it against tyranny. This requires self-defense only as a last resort. Up until that point The Art of Fighting Without Fighting is essential.
This could mean anything from tricking the unhealthy system and the sick society (through Sacred Clown tactics) to creating radical art that thwarts its stranglehold on authority and forces people to think outside the box. It could mean ninjaneering nonviolent resistance through civil disobedience (or counting coup). It could mean using philosophy and psychology to plant radical thoughts into the minds of the ignorant masses. As Rebecca Goldstein said in Plato at the Googleplex, "Philosophical thinking that doesn't do violence to one's settled mind is no philosophical thinking at all."
Peace means allowing the radical art of others no matter how "wrong" it may seem, while also defending the self and people against the kind of immoral action that violates the golden rule and the nonaggression principle.
Violence is tricky because it's such a vague concept. Violent art is usually healthy (unless it's used to incite violent action). Whereas violent action is rarely healthy (unless it's used for self-defense).
Being violent through the medium of art counterintuitively maintains a healthy balance and creates peace as it challenges the minds of the people to be openminded and tolerant of others. Whereas being violent in action creates only chaos and war.
As Ralph Waldo Emerson wisely stated, "A man is to carry himself in the presence of all opposition…I ought to go upright and vital and speak the rude truth in all ways…Your goodness must have some edge to it — else it is none."
True tolerance is understanding that the human condition is fundamentally fallible and remaining peaceful in action and violent in art, despite. Peaceful action allows for freedom while violent art challenges the violent actions that could lead to war. It's fuzzy logic, sure. But we are a fuzzy species.
Violent art upsets the stagnant belief of the status quo. And when the status quo is sick and warlike it behooves us to upset it. It behooves us to question it to the nth degree. It behooves us to do violence to its "settled mind" so as to prevent the kind of violent action that leads to war.
About the Author
Gary Z McGee, a former Navy Intelligence Specialist turned philosopher, is the author of Birthday Suit of God and The Looking Glass Man. His works are inspired by the great philosophers of the ages and his wide awake view of the modern world.
This article (Fuck the War Machine! Choosing the Courage to Defy Warmongers) was originally created for The Mind Unleashed and is published here with permission. It may be re-posted freely with proper attribution and author bio.
Another Study Shows Cell Phone Radiation Is Carcinogenic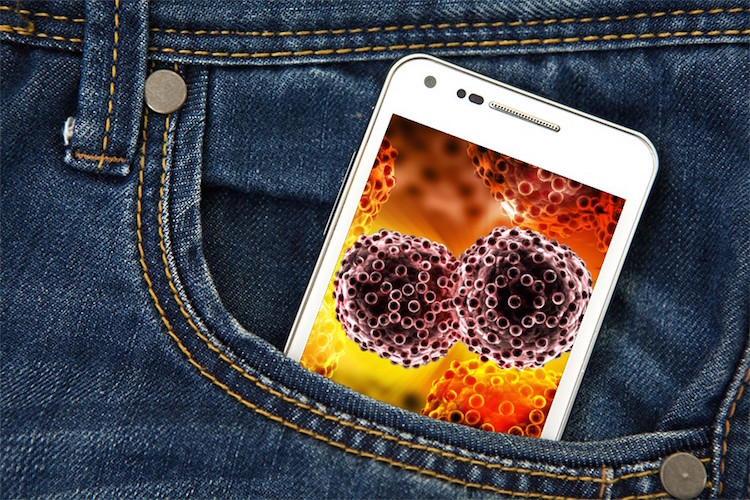 For years, consumer electronics manufacturers have downplayed the harmful health effects of cell phones. Yet, as scientists research the impact of wireless technologies on the human body, speculations turn into hard evidence proving that cell phone radiation may be carcinogenic in nature.
The latest in such research is a study that showed "clear evidence that male rats exposed to high levels of radio frequency radiation (RFR) like that used in 2G and 3G cell phones developed cancerous heart tumors." (1)
Cell Phone Radiation Causes Heart Tumors in Rats
The United States National Toxicology Program (NTP) recently made a formal declaration that a link exists between RFR and heart tumors in male rats. To ensure the accuracy of their study's results, the NTP collaborated with an external panel of scientific experts.
The organization conducted tests during which they exposed female and male rats, as well as mice, to high levels of RFR. The scientists exposed the entire bodies of the animals to the radiation, with the lowest level of exposure matching that of the maximum allowed in cell phones.
The study identified that a link exists between RFR and heart tumors in male rats. In addition, the results showed evidence of tumors on brains and adrenal glands in the same animal sample group.
"We believe that the link between radio frequency radiation and tumors in male rats is real, and the external experts agreed," stated John Bucher, Ph.D., NTP senior scientist
It is worth noting that the researchers were not able to discover a clear link between RFR and cancers discovered in the female rats, or in male and female mice. In addition, they exposed the animals to this radiation throughout the entire span of their lives, starting when the animals were in the womb. Furthermore, exposure lasted a much larger percentage of the rats' lives, than an average person's cell phone usage.
How Relevant is the NTP Study?
There are a few ways that the NTP study doesn't correlate with the typical exposure a person would have to cell phone radiation. First, cell phones are not powerful enough to affect the entire human body. Yet, when we hold a phone to the ear for extended periods, specific tissues that are exposed could be more affected (such as the ears and the brain). Thus, when possible, it makes sense to use the speakerphone feature when talking on the phone. This may reduce direct exposure.
Secondly, the NTP study examined the effects of radiation from an older cellular technology that is becoming outdated. Sadly, many scientists and researchers have expressed that newer technologies are potentially even more dangerous. See Countless Studies Show 5G Frequencies Cause Harm but the National Rollout is Here
Furthermore, cell towers also emit ambient radiation that could have some serious biological effects. A recent study conducted at the Ramazzini Institute in Italy established a link between lab animals exposed to environmental levels of cell tower radiation and cancer.(2) Moreover, research has shown that exposure to WiFi networks is also impacting human health. For example, a study in Iran linked current WiFi that operates around 2.4 GHz to infertility and other immediately noticeable health symptoms.(3)
We do not know for sure how lifelong exposure to wireless technologies will impact today's youth when they have reached adulthood. Yet, it's worth noting that research, such as the NTP study, shows that it is likely smart to be more mindful of the usage frequency of these technologies. In addition, it may be wise to set aside several hours a day where you completely disconnect yourself and your home…perhaps by taking a hike in nature.
Of course, certain trends, such as cell network roll-outs and proliferation of WiFi, may seem completely out of our control. Therefore, it makes sense to invest in technologies that work to protect the human body from the harmful effects of electromagnetic and radio frequency radiation. For more information on such products, visit Waking Times affiliate Airestech.
About the Author
Anna Hunt is writer, yoga instructor, mother of three, and lover of healthy food. She's the founder of Awareness Junkie, an online community paving the way for better health and personal transformation. She's also the co-editor at Waking Times, where she writes about optimal health and wellness. Anna spent 6 years in Costa Rica as a teacher of Hatha and therapeutic yoga. She now teaches at Asheville Yoga Center and is pursuing her Yoga Therapy certification. During her free time, you'll find her on the mat or in the kitchen, creating new kid-friendly superfood recipes.
Sources:
(1)https://www.sciencedaily.com/releases/2018/11/181101133924.htm
(2)https://www.wakingtimes.com/2018/08/21/cancer-link-confirmed-in-largest-ever-cell-tower-radiation-study/
(3)https://www.ncbi.nlm.nih.gov/pmc/articles/PMC4503846/
This article (Another Study Shows Cell Phone Radiation Is Carcinogenic) was originally created and published by Waking Times and is published here under a Creative Commons license with attribution to Anna Hunt and WakingTimes.com. It may be re-posted freely with proper attribution, author bio, and this copyright statement.
Disclaimer: This article is not intended to provide medical advice, diagnosis or treatment. Views expressed here do not necessarily reflect those of Waking Times or its staff.
WATCH: How We Viewed Measles Before Extreme Vaccine Marketing Began
The way Measles is discussed in today's world, you'd think it was similar to the black plague. We tout vaccinations for saving millions of people's lives when it comes to the measles, and it's likely if you were born after the measles vaccine came into the picture, you might assume the measles commonly killed people.
You've heard of it, a news report comes out terrifying the public about new measles outbreak that has affected 17 children in an area populated in the millions. For weeks, reporters go on about how this could spread across the entire country, affecting millions, all because someone didn't vaccinate. Yet, that's not the cause for the spread. It was actually the vaccinated that caused the spread. Why all the fear? Why the hysteria? Is measles even that dangerous?
I recall asking my parents and people from even older generations about the measles and what it was like when they were younger. All seemed to say it was a pretty standard and harmless childhood illness that would last a few days to a week. Some red dots, a fever maybe, and a couple days home from school In some cases, I was told stories about how it was commonplace for  people to bring their kids around other kids who had measles so they could contract it themselves and be immune to it from there forward. What? They actually wanted their kids to get the measles? Indeed.
Yet today, thanks to irrational advertising, poorly educated doctors and misinformed parents, the measles are seen as an extremely dangerous illness that should be feared at all costs. Yet it's all conditioning.
Think about it, when you bring up vaccinations online or to some doctors, what happens? We see hysteria. Poorly backed up facts, emotional rants and personal attacks are what comes out of those questioned about vaccines. You might even be publicly shamed for bringing up such things. Little do we hear rational, calm and well backed up responses even in the face of a ton of independent science that has shown serious concerns about vaccines. Even mainstream media tells the story with hysteria and false claims.
All of this happens because of a lack of questioning, a lack of looking at the big picture and because we made something overly emotional when it's truly about being open and rational.
We can, in part, thank the industry that brought you Vioxx, opioid addiction, Thalidomide, Thimerosal, Fen-Phen ($14 billion in damages), Diethylstilbestrol (tumors), Baycol (cholesterol drug, 100k deaths), Bextra (cousin of Vioxx, $1.8 billion in damages), Rezulin (caused hepatitis), Seldane (caused heart arrhythmia), Phenylpropanolamine, and RotaTeq as they have conditioned us to believe that Measles is a very dangerous illness.
Profit is what perpetuates this idea, not facts, nor history.
How We Used To View Measles
The video below is a truly telling example of how governments and the pharmaceutical industry has tainted the realities of the public and doctors about what the measles truly is and it's dangers. What you see today is what happens when profit is the main factor behind products.
Clips were taken from popular television shows The Donna Reed show (1959), The Flintstones (1961), and The Brady Bunch (1969), illustrate the sheer differences between then and now. Have a look.
China Can Now Identify a Citizen Based on Their Walk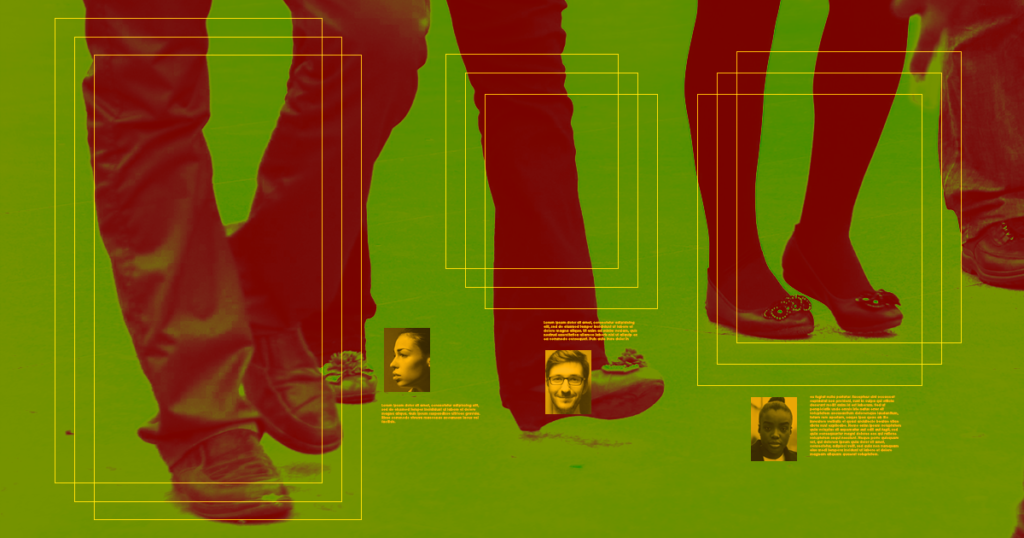 Big Brother
China's latest weapon in its war against citizen privacy: gait recognition software.
According to a new story by the Associated Press, police in Beijing and Shanghai are using a gait recognition system developed by artificial intelligence company Watrix to identify Chinese citizens — even when their faces aren't visible.
Walk This Way
Watrix claims its system can identify a person from up to 165 feet away even if their back is to a camera or their face turned away. It doesn't require any special cameras, either — it can analyze existing surveillance footage to ID an individual with 94 percent accuracy.
"You don't need people's cooperation for us to be able to recognize their identity," Watrix CEO Huang Yongzhen told the AP. "Gait analysis can't be fooled by simply limping, walking with splayed feet, or hunching over, because we're analyzing all the features of an entire body."
However, the software doesn't yet work in real time. It needs roughly 10 minutes to analyze about an hour's worth of video, during which time it extracts a person's silhouette and then creates a model of their individual gait.
Eyes Everywhere
It's easy to see how this technology could be useful on a smaller scale. A company could produce a database of all its employees' gaits and then use that database to ensure unauthorized individuals aren't in restricted areas.
It's harder to imagine how China could make use of the technology on a nationwide scale, though.
Facial recognition tech is easy to implement because the faces of most citizens are already in government databases. Would the nation need to produce a similar database of citizen gaits? Or would the tech work retroactively — arrest someone for a crime, have them walk for you, and then compare their gait to that of the criminal caught on camera?
Whatever the case may be, police in Beijing and Shanghai are making use of this tech somehow, which means it might just be a matter of time before anyone on the move in China will find themselves under the watchful eye of the nation's government.
READ MORE: Chinese 'Gait Recognition' Tech IDs People by How They Walk [Associated Press]