Free Yourself From Depression Forever By Applying These 10 Basic Principles
Depression is a horrible condition to live with.
As some of my readers may know, enduring its presence in my life when I was younger, made me seriously contemplate suicide, because I began to delude myself into thinking that there simply was no other way out.
Fortunately, it never came to that. But for many others who are never shown a better way, it does.
It is this reason, that has inspired me to write this short blog. I remember my struggle very well, and if I can help someone else to overcome their depression naturally, then I am happy and honored to do so.
I sincerely hope that this helps you…
1) Accept Responsibility That You Must Change Your Life 
In this world most of us are victims my friends, some obviously more than others.
I myself was born into chaos, and my earliest memory of childhood was violence and turmoil, and naturally much of my life was filled with violence and turmoil as a result. My upbringing created a mental blueprint that caused me a great deal of difficulty growing up, one that almost destroyed me.
This is unfair, yes, because babies (to the best of our human knowledge) don't ask to be born into this madness. But as the saying goes, it is what is is, there's no point in crying over spilt milk, we just have to figure out a way to clean it up or move on — and yes, there is always a way to clean things up or at least move on.
What I'm tryna say is, we all have a story my friends, but obsessing over our struggles, making excuses, practicing avoidance, or looking for sympathy from other people is not going to change that story, it's only going to prolong our pain. Change starts with accepting the responsibility that we need to face our pain, deal with our pain, and find a way to overcome our pain.
No one is coming to save us — and no one actually can — because the problem is inside us. And all the money in the world cannot fix that. The best husband or wife cannot save us from what is inside, they can only distract us from our pain and depression temporarily, and giving this responsibility to them is unfair. We have to figure out how to do it ourselves, or we will just be using relationships, money and the like to distract us from our pain.
Get Rid Of Your Toxic Outlets & Replace Them With Positive Ones 
Growing up I did everything and anything I could to avoid my depression, anxiety, and pain. I used video games, television, porn, alcohol, drugs, junk food, sex, social media, intimate relationships, and anything I could to help distract me from what I felt inside. And the longer I did this, the more powerful my problems became, because running from our problems is a race we can never win my friends.
It took me a long time to figure it out, but we have to replace our toxic outlets with positive empowering ones. This sounds easy, but most people simply cannot do it, because it requires an unprecedented internal struggle unlike anything we've ever engaged before.
Unfortunately alcohol, cigarettes, junk food, and drugs are terrible for our health, and thus only serve to actually fuel our depression and anxiety, while falsely giving us the impression that they help us to deal with it.
The same can be said for things like network television, social media, and porn; they distort our view of reality, and teach us to live in the realm of fantasy and the land of pretend. They waste our precious time, when we could be using that time working on self improvement and achieving our goals.
Getting involved in relationships is also not the solution, because until we learn to make ourselves happy, we cannot expect anyone else to do this for us either. Attempting to do so, will only create drama and dysfunction in the future. Of course, you could work through your problems together, but this requires both parties to be aware of this complex process, and most simply are not.
Until we learn to replace these bad habits and acts of escapism with positive empowering habits, we have no right to complain about our depression, because we aren't trying our best to overcome it — we are actually unconsciously helping to fuel it.
For those who are serious though, below is a list of positive outlets that you should incorporate into your life to help you on your journey.
2) Start Exercising
Exercising is a positive outlet that helps us intelligently deal with stress, depression, anxiety and pain. And whether you are in a wheel chair, or obese, there is always something that you can do, and over time with patience and persistence you can achieve exceptional results.
For myself, exercising was absolutely key in helping me change my life for the better, it is a practice that I believe everyone needs in their lives. When we train, our brains produce chemicals, like dopamine and serotonin, and these result in a natural high. But unlike most drugs that destroy our health, exercising actually improves our health.
It has also been well established that people who exercise have bigger and healthier hearts than those who do not. They are also better at dealing with stress and pain, and exercise also helps to promote neurogenesis at a much faster than normal rate, which is the growth of new brain cells, and this is absolutely imperative in order to overcome depression, because we need to rewire our brains.
3) Change Your Diet
I once heard a brilliant saying, that every time we eat or drink something, we are either feeding disease or fighting it. Back when I was plagued by intense anxiety and depression, I was feeding my body crap through alcohol, cigarettes, drugs, junk food and the like, and unsurprisingly I felt like crap. But the moment I began to replace these bad habits, with eating healthy and drinking non fluoridated water — which actually led me to eventually going Vegan — everything changed for myself.
What most people don't realize is, the food we eat contains genetics, and these genetics interact with our genetics. So when you eat crap that has been genetically modified, or an animal that has lived a depressing life of torture, suffering and pain, you consume that, and it obviously has an influence on your physical health and wellbeing. So for myself, I try to eat as many raw natural fruits and vegetables as possible.
The other thing that most people remain completely unaware about, is most of our serotonin (which regulates our mood) is actually produced in our stomachs, not in our brains. So eat healthy, it will literally help you fight your depression.
Of course, most people like to say that eating healthy is expensive and they can't afford it. Yet they have an iPhone, new shoes, or something else that they have prioritized above their physical health.
I remember back when I had no car, was living in poverty, and barely getting by, I still found a way to eat healthy because it was a priority.
So stop making excuses and find a way. Through the power of uncompromising persistence all things are possible.
4) Start Reading Relevant Books
When we read, we gain new knowledge, and knowledge gives us the key to create positive change in our lives. I know for myself, I would never have discovered how to overcome my depression if I had never read books.
So any questions you have, or difficulties you are experiencing, someone has written a book on that, and it can help you on your journey. So instead of mindlessly watching network television or playing around on social media taking selfies, or masturbating to porn, and wasting time on bullshit, invest time in empowering your mind and coming up with solutions to your problems.
5) Listen To Motivational Speakers
Another practice I implemented (and still do) is listening to motivational speakers throughout the day. I do this because the voices that surround us, often times become the voices that live inside us.
If you had critical parents growing up, the voice inside your head will become critical, which promotes depression. If you had parents that complained about everything, then you will probably have a voice in your head that complains about everything, which again, promotes depression. Of course, living in a society that obsesses over celebrity culture, criticizes everything and everyone, uses advertising to remind us that we are not good enough without their products, also turns our minds into a playground for depression as well.
So instead of listening to the radio, or the idiocy of the Top 40, listen to motivational speakers over and over again, so that the voice inside your head becomes a motivational speaker and not a naysayer, doubter, and intruder trying to sabotage your life and destroy it.
6) Stay Away From Toxic People & Places
Who and what we surround ourselves with has a massive influence on our minds and on our lives, and if we suffer from depression we cannot afford to not make this decision carelessly.
If you surround yourself with people who complain, criticize, gossip, and do nothing productive, you will obviously become depressed. There voices will echo in your mind. Their opinions will probably become yours.
Likewise, if you hang around night clubs, and social climbing events, instead of investing your precious time in self education, personal happiness and pursuing your goals, don't expect to change your life for the better.
So stay away from toxic people and places. I realize sometimes this can be unavoidable in extreme cases, but don't ever willingly put yourself in a position where you are subjecting your precious mind to poisonous people and places.
7) Meditate
Meditating basically means silencing your mind (in the beginning your thoughts will go crazy so be patient) and unplugging from all the noise of this world. This allows us to observe our thoughts and society from a fresh detached perspective.
Now, when we do this, we separate ourselves from our thoughts and our environment, and begin to realize how toxic our way of thinking and society can sometimes be. This is important, because becoming aware is the first step to being able to defend oneself intelligently. We must learn to protect ourselves from any and all potential sources of depression.
Meditating can mean practicing traditional meditation, spending time in Nature, walking the dog, listening to peaceful music, and/or basically anything that will help us quiet our minds, unplug from the noise of the world, and stop being so busy and attached to meaningless things, like social media, our phones, and silly self imposed obligations that are giving us anxiety, depression, and distracting us from developing a peaceful and loving relationship with ourselves.
Until we learn to have a healthy relationship with ourselves, and understand ourselves, we will never be truly free from depression. We have to become aware of what makes us feel depressed, in order to avoid it.
8) Feed Your Soul
Human beings are very much the same. We enjoy kindness, empathy, compassion, happiness, and justice. It's as if these things help to fuel our Souls. But sometimes, it seems like these things are disappearing in our world. We go on social media and we see animal cruelty or some horrible story that gets tucked away in our subconscious and contributes to our depression.
The problem is most people think they have a disease because of this. But this is not because we have a disease, it's because we live in a diseased society and we are having a natural immune response of disgust, guilt, shame and pain towards it, because we want to do something but feel powerless because this system has largely trapped us into surviving.
It is important to understand this about ourselves. There is something deep within us that wants to create positive change. There is something deep within us that wants to share kindness, happiness, promote peace, and fight for justice. But when we ignore this calling, it results in intense depression. Especially for those who are deeply empathic.
So find ways to feed your soul. You can volunteer at the local animal or homeless shelter, start a blog, or social media account, to raise awareness about certain ideas or issues you find relevant in society, make videos, and many other things that will help to give you purpose.
Trust me, if you suffer from depression, you need to find a way to contribute to society because it is part of a deep need you have within.
9) Self Reflection
Self reflection is absolutely key when fighting depression. We need to understand our story, our childhood, our trauma, our pain.
This can differ from one person to the next. For myself, I was able to figure this out through incessant self education and deep introspection. But it can go much deeper, by consulting with a good psychologist, life coach, hypnotherapist, and the like.
People also use plant based medicines like Ayahuasca, Psilocybin and other ancient shamanic remedies. Of course, if you not familiar with these, I recommend consulting with a reputable shaman before doing so.
But in order to be a happy and whole human being, we have to venture deep into our minds, and into who we are. We need to understand ourselves intimately, so that we can heal ourselves of our pain, fear, and depression.
10) Create A Routine & Stick To It!
Everything mentioned here has to become a part of your daily and weekly routines, and your daily and weekly routines have to become a part of your lives my friends.
We must plan to do exercise daily, read daily, meditate daily, listen to motivational speakers daily, eat healthy daily, etc, because the moment we begin to slack off in this regard, depression will start to raise its ugly head again.
For myself, this took many years to do, and I failed many times in my attempts, but the key is to never ever give up, and never stop striving to realize the best version of yourself.
This may seem exhausting, and in the beginning it certainly can be, because you are still expelling the weakness from your mind. But as you dedicate more and more time and energy into building yourself up, you will become stronger and more empowered than you've ever been before. But remember, it is up to you, because no one can compromise with you on this journey but you.
An excellent way to create your routine, is to simply write one down. For myself, I write down my routine for the week on Sunday or Monday, and then review that routine daily (usually hourly) and make slight changes to it if need be.
By doing this it also teaches me to focus on being in the moment, and invest my precious energy and time achieving small goals throughout the day, which ultimately culminates in my reaching a bigger goal at the end of the week, an even bigger goal at the end of the month, and a massive goal at the end of the year.
Never forget, those who move mountains begin by carrying away small stones my friends. We don't need to overwhelm ourselves worrying about the how the hell are we ever gonna climb that huge mountain, we just have to focus on carrying away the small stones.
The changes mentioned in this blog will not happen overnight, but if you are persistent, work hard, and refuse to surrender to your depression and bad habits, you will change your life forever and become much stronger than you had ever even imagined was possible.
*If you would like an even more detailed guide to help you on your journey, please read my blog post on how I changed my life HERE
**I would like to acknowledge that I do believe some people have very severe cases of depression which may require specialized professional help or medication, but I do personally recommend first trying everything laid out in this blog before making a decision to medicate with drugs.
If any of the images in this article have not been credited correctly, or you are the artist and would like them to be taken down, please contact me HERE or directly at NewKindofHuman@gmail.com
Written by Gavin Nascimento, Founder of aNewKindOfHuman.com
The psychology behind Cambridge Analytica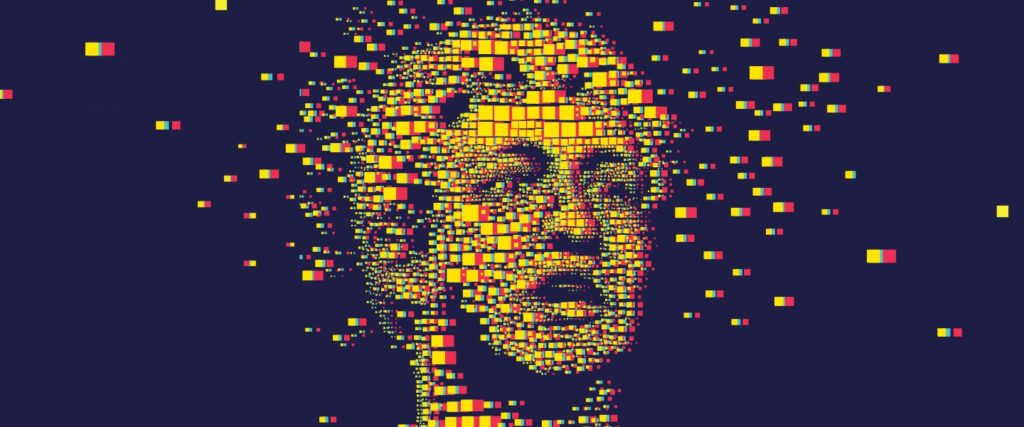 Cambridge Analytica talks a big talk. "We can use 'big data' to understand exactly what messages each specific group within a target audience need to hear," Alexander Nix, the organization's chief executive, said at a marketing conference last year, according to The Wall Street Journal.
Documents circulated by SCL Elections, the parent company of Cambridge Analytica, claimed to be "experts in measurable behavioral change." The firm claimed its own methodology, "enables us to understand how people think and identify what it would take to change their mindsets and associated voting patterns."
Online behaviour is indicative of a massive amount of information and it is perfectly possible to analyze Facebook activity to determine everything from health and character type, to political leanings and openness to vote. If the firm did obtain a thorough set of consumer information from Facebook, as has been reported, then it might have gotten exceptional insight to what makes people vote and how. "Facebook allowed them to combine different data sources in a way that allowed them to understand voters maybe better than voters themselves did," states Dietram Scheufele, science communication scientist at the University of Wisconsin-Madison.
Such understanding would allow for exact, targeted advertisements, which, of course, is precisely what Facebook sells its advertisers, such as Procter & Gamble. "Using Facebook words and likes, I can tell a lot about your political orientation, and hence show you an ad you're likely to respond to (what's your biggest concern: guns, gays, greens)," Lyle Ungar, a University of Pennsylvania professor who researches the psychology of social media use, writes in an email.
But following understanding the nuances of people and paying for exactly targeted advertising, do these ads change minds? It's improbable. We're not as manipulatable as Cambridge Analytica might love to think. "They showed in the 1940s that most campaign effects are really reinforcement effects," he describes. Once somebody holds an opinion, they will buy into messages which encourage their preexisting perspective. But advertisements do not actually make us start thinking otherwise. After all, the early primaries could be determined by a relatively small number of voters, and mobilizing certain groups may have a critical effect. But, contrary to what Cambridge Analytica could imply, there is no exact and thorough science which indicates that in the event that you show specific adverts to specific character types at a particular period, then it will definitely have a potent impact. After all, Cambridge Analytica, hired by the Ted Cruz campaign, failed to make him president.
The research conducted by Cambridge Analytica can't be replicated at a scientifically good fashion, states Scheufele, not least because both the information and calculations that it used are continuously changing. Facebook changes its algorithm consistently, and users leave and join all the time. "There's little scientific research. There cannot be. If I wanted to replicate the kind of work that Cambridge Analytica claims to have, I wouldn't be able to. The algorithms that led to their conclusions no longer exist. The data has changed, the population has changed and so on."
No commendable academic paper would offer the basis for Cambridge Analytica's hints that it relies on psychological techniques to convince people to vote for a specific candidate. Psychologists from the area have well-educated guesses concerning the particular papers the Cambridge Analytica scientists depended upon–and not one of them suggest that the amount of manipulation the data firm promised is possible.
Much of Cambridge Analytica's work was tried by other political groups, notes Scheufele–such as Barack Obama. His 2012 campaign hired "predictive modeling and data mining scientists," according to job advertisements, which read: "Modeling analysts are charged with predicting the behavior of the American electorate. These models will be instrumental in helping the campaign determine which voters to target for turnout and persuasion efforts, where to buy advertising and how to best approach digital media." Obama's team put advertisements inside video games during the 2008 election.
The fundamental idea behind targeting particular groups is very old: Proctor and Gamble sponsored the production of  "soap operas," states Scheufele, since the provider quite literally wanted to sell soap to some certain audiences–girls doing housework at home– and so created the shows to attract a particular demographic.
Cambridge Analytica—also Facebook itself—only takes this to another level. It knows about our social groups–that is critical, as social contagion has a huge influence on behaviour. "That's why Google has forever tried to buy some social network that was actually successful," states Scheufele. "They tried Orkut, they tried Google Plus, they bought Waze for a billion dollars even though they already had Google Maps. Why? Because they want not just data on me but on all the friends surrounding me because that allows me to target much more precisely my potential vulnerabilities."
Social media has enabled advertisers to target people and learn more about people than ever before. "It's the sociology and the psychology together," states Scheufele. "We're no longer targeting segments, we're targeting individuals." But the psychological techniques used to affect us are neither as precise nor as strong as Cambridge Analytica supervisors have promised.
Source: Quartz
Where Did Picasso's Genius Come From?
New Study Confirms Early TV Exposure is the Gateway to Obesity and Unhealthy Habits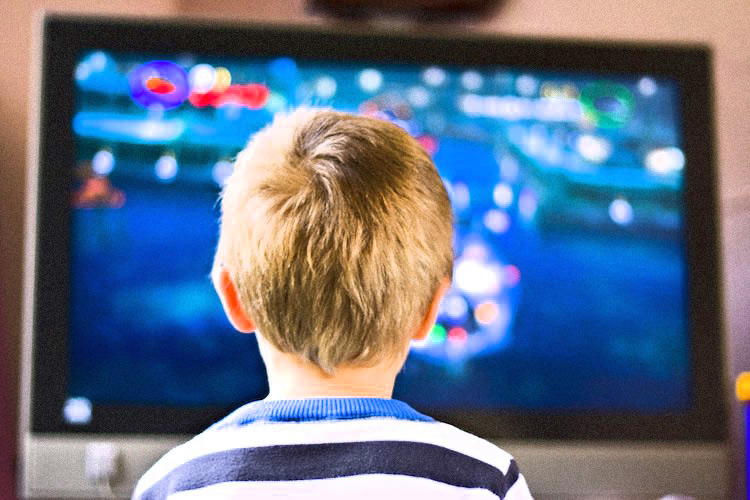 We've known for a very long time that watching television has a profound effect on brainwaves and states of consciousness, and that the more television people watch, the more likely they are to be obese, unhealthy and dumbed down. This is how TV works.
Television is part of daily life for so many people, and parents and child caregivers are often quick to use the TV as an activity for toddlers and even babies, at a time when their young brains are developing at a rapid rate. It's one thing for adults to choose to destroy themselves with television, but kids don't really choose, the television is so seductive that once it is on, young children cannot manage to ignore it.
Television is a drug for children, automatically gripping their minds and holding their consciousness captive.
But what is it really doing? A recent research study into the effects of TV on toddlers found out some startling things about how spending too much time in front of TV affects a child's decision-making processes as they grow up.
The study actually isolated the television watchers from those who use smartphones, ipads and handheld dqevices, by looking at people born before this boom in technology.
Toddler TV time was found to morph into undesirable adolescent habits, such as consuming unhealthy food (fast food, prepared food, sports drinks, and sweet or salty snacks, to name a few) and being less likely to eat breakfast on weekdays. Every 1-hour-13-minute increase in daily television watching as toddlers linked to "a 8.2 percent increased risk of unhealthy eating habits…a 13.3 percent increase in BMI." The results also indicated a risk of less engagement in school.

"Lifestyle habits not only affect metabolic risk but may also influence personal success outcomes," the researchers concluded. "These independent relationships, observed more than a decade later, suggest a need for better parental awareness of the way children invest their limited waking hours could affect their long-term life course trajectories." [Source]
The study, entitled, Prospective associations between toddler televiewing and subsequent lifestyle habits in adolescence, notes the following highlights:
Excessive early televiewing was associated with subsequent risks in adolescence.
Excessive early televiewing was associated with later risk of being overweight.
Excessive early televiewing was associated with later risk of poor eating habits.
Excessive early televiewing was associated with later risk of skipping breakfast.
Excessive early televiewing predicted a later risk of being less engaged at school.
The conclusions are straightforward, and should serve as a compliment with what we today know about the dangers of obesity and it's link to major diseases like cancer. A child that begins life developing the habit of regularly over-watching television is being put on a trajectory of poor health, deadly disease, and being less engaged mentally in their world.
About the Author
Alex Pietrowski is an artist and writer concerned with preserving good health and the basic freedom to enjoy a healthy lifestyle. He is a staff writer for WakingTimes.com. Alex is an avid student of Yoga and life.
This article (New Study Confirms Early TV Exposure is the Gateway to Obesity and Unhealthy Habits) was originally created and published by Waking Times and is published here under a Creative Commons license with attribution to Alex Pietrowski and WakingTimes.com.