Four Genetic Tests That Will Unlock Your DNA While Respecting Your Privacy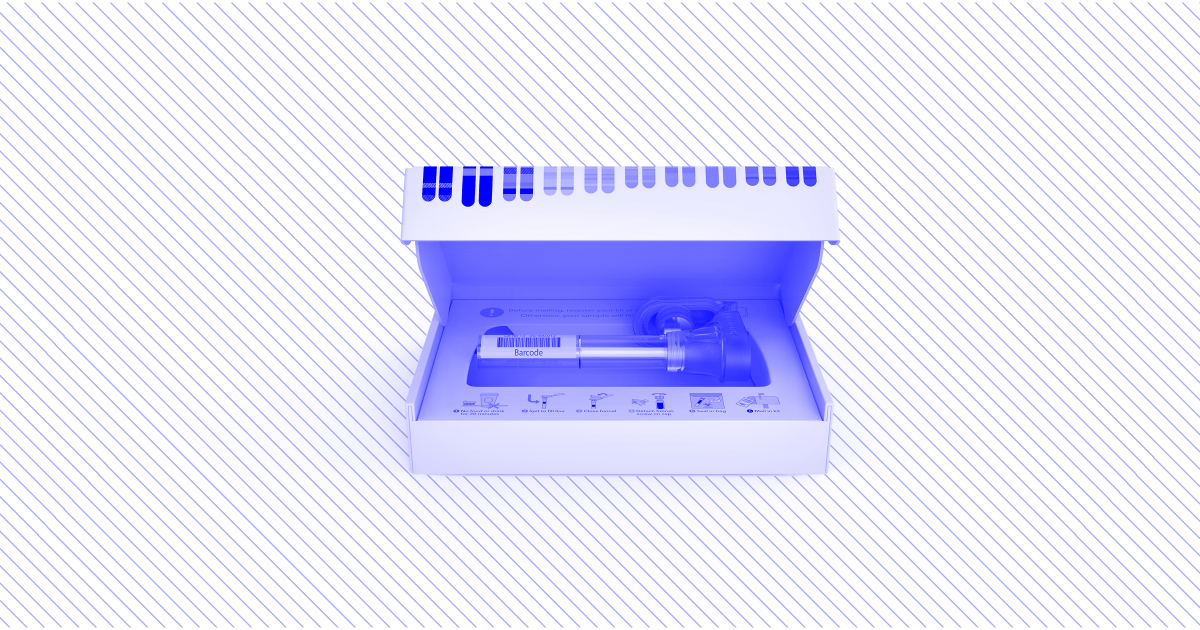 Since James Watson and Francis Crick unlocked they mystery of DNA's double-stranded helix in the early 1950's, human understanding of genetics has grown by leaps and bounds. Less than 50 years after winning the Nobel Prize for their work, the ideas Crick and Watson put forth lead to the completion of the Human Genome Project (in 2003), giving scientists a remarkably clear picture of how humanity is constructed.
Now, 15-years later, technology has advanced to the point where anyone can swab the inside of their mouths and, for a nominal fee, gain access to their own genetic code. But to paraphrase renowned 20th century mathematician Ian Malcolm, just because we can doesn't necessarily mean we should, at least not without first performing our due diligence.
Before you jump on the DNA bandwagon, it's important to stop and think about how your information will be used, and what control you have over your own DNA once you send in a sample. For example, is your DNA test kept private, or can it be sold to third parties? How secure is your data from hackers? Can an insurance company gain access? How about law enforcement? Are you able to have the sample destroyed?
These are just a few of the questions people should be asking before they allow a third party access to their very essence. Luckily, the following companies clearly answer these privacy concerns, and more, on their websites. So while it's up to you to research which test is right for you, the following list will give you a nice head start.
Ancestry.com, the world's largest for-profit genealogy company, turned researching family histories into a billion-dollar business. For its next act, the company is betting that consumers will be as interested in genetics as they are in genealogy. That's why it's now offering a detailed DNA test capable of tracing your genetic ancestry to "over 350 regions—sometimes down to a city." Based on the results, the company is also able to offer possible ancestral migration patterns, DNA matches to living relatives, and an estimate of your potential ethnic makeup.
As far as security is concerned, Ancestry.com uses "industry standard security practices to store your DNA sample, your DNA test results, and other personal data you provide." As an added precaution, your DNA information is stored "without your name or other common identifying information." You also retain ownership of your DNA data, and can chose to have it deleted at any time.
Based in Mountain View CA, 23andMe takes its name from the 23 pairs of chromosomes found in a typical human cell. And like our previous entry, it offers a detailed genetic ancestry test which can trace your roots back to a 150 different geographic regions. But the company also offers a variety of reports that examine your health – including your risk for certain diseases, your carrier status for inherited conditions, and an analysis of other genetic traits.
In order to keep your information private, 23andMe assigns a randomized customer identification number to your DNA sample and stores it in a "physically separate computing environment" from your personal information (name, credit card, etc.). You also control whether or not your saliva sample is placed in storage after the test is conducted, and whether your account is visible to other 23andMe members. The company will not share your results with third parties without your consent, including insurance companies or employers. It will also not share your information with the government unless legally compelled to do so with a valid subpoena, warrant or order.
Our next entry is Helix, which also offers genealogical and health-related insights from genetic testing. However, what separates this service from competitors is the fact that it offers an "entire marketplace of products" of customized DNA research via third party vendors. As a result, users are able to "unlock more DNA," which results in 100-times more data than your average at-home test. Helix and its partners then use this information to provide "more actionable insights," such as how you can best optimize your workouts to lose weight, or "which wines taste best on [your] palate."
All of Helix's third-party vendors are required to "meet the standards that [Helix] established when it comes to privacy, security, control, and experience." The company also claims it will not "sell or share your DNA data without your permission." That said, according to the Helix website, each partner sets its own policies for its products, so it's up to users to do their own research before purchasing.
And as far as legal matters are concerned, "Helix evaluates law enforcement and other legal requests for data on a case-by-case basis." If a request from law enforcement is made, the company's policy is to notify the user "unless [they] are legally prohibited from doing so."
Last but not least, we have Embark, a company that uses one of humanity's greatest achievements to offer insights on man's best friend. The test looks at 200,000 genetic markers to determine your dog's breed, traits, and other useful information. More than a simple vanity project for purebred breeders, Embark allows everyday pet owners information on nearly 165 genetic health conditions, so that preventive measures can be taken. This could lead to smaller vet bills down the road, and more importantly, a longer, happier life for your four-legged friend.
And if your dog's genetic privacy is something you value, you'll be happy to know that Embark will never share identifying information without your explicit permission (although the dog's consent isn't mentioned). And while the company does share aggregated, non-identifying information for research purposes, you are able to opt out.
Based on the popularity of genetic testing kits, there's no shortage of people interested in using DNA to gain insights into their health and family history. In fact, the consumer genetic testing market is expected to grow into a $340 million industry by 2022. But as mentioned above, trusting a third party with your DNA should not be a matter of faith. It's important to understand how your DNA will be used, and who will have access. And while it's ultimately up to you to decide what service to use, if any, the companies listed above have clearly stated their commitment to maintaining the privacy of their users and remaining transparent about how they use your DNA.
Ecto-1 Returns in Teaser for Secret Ghostbusters Movie
Trailer teases the return of the Ghostbusters with a malfunctioning proton pack and a rusting Ecto-1.
A new Ghostbusters is coming in 2020! It was announced this week with the arrival of this short but effective teaser trailer. It's an eerie night and spine-tingling music from the original Ghostbusters score is playing as the camera moves past a fence dripping with ectoplasm into an creepy barn where we hear the sound of proton pack that won't start. And then the wind blows up a tarp to reveal a rusting Ecto-1.
The new film is being directed and co-written by Jason Reitman, the son of Ivan Reitman who directed the original Ghostbusters.
"I've always thought of myself as the first Ghostbusters fan, when I was a 6-year-old visiting the set. I wanted to make a movie for all the other fans," Reitman told Entertainment Weekly. "This is the next chapter in the original franchise. It is not a reboot. What happened in the '80s happened in the '80s, and this is set in the present day."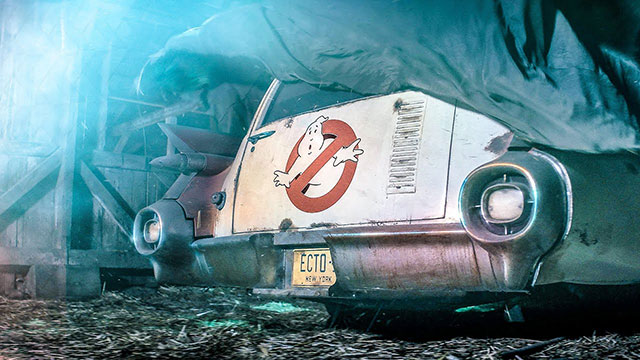 For those of us who grew up in the 80s, the 1984 Ghostbusters film was probably one of our earliest introductions to the occult, inspiring a lifetime of obsession. Sure, I was disappointed when I learned Tobin's Spirit Guide wasn't real, but my hope was renewed when I discovered real occult texts. And of course Ecto-1, a 1959 Cadillac built by the Miller-Meteor company, kick-started a love for hearses.
Do you believe in UFOs, astral projections, mental telepathy, ESP, clairvoyance, spirit photography, telekinetic movement, full trance mediums, the Loch Ness monster and the theory of Atlantis?
I probably had not even heard of these things before Ghostbusters.
The new Ghostbusters is set for a 2020 release.
A New Class of Drugs Could Make Safer Sleeping Pills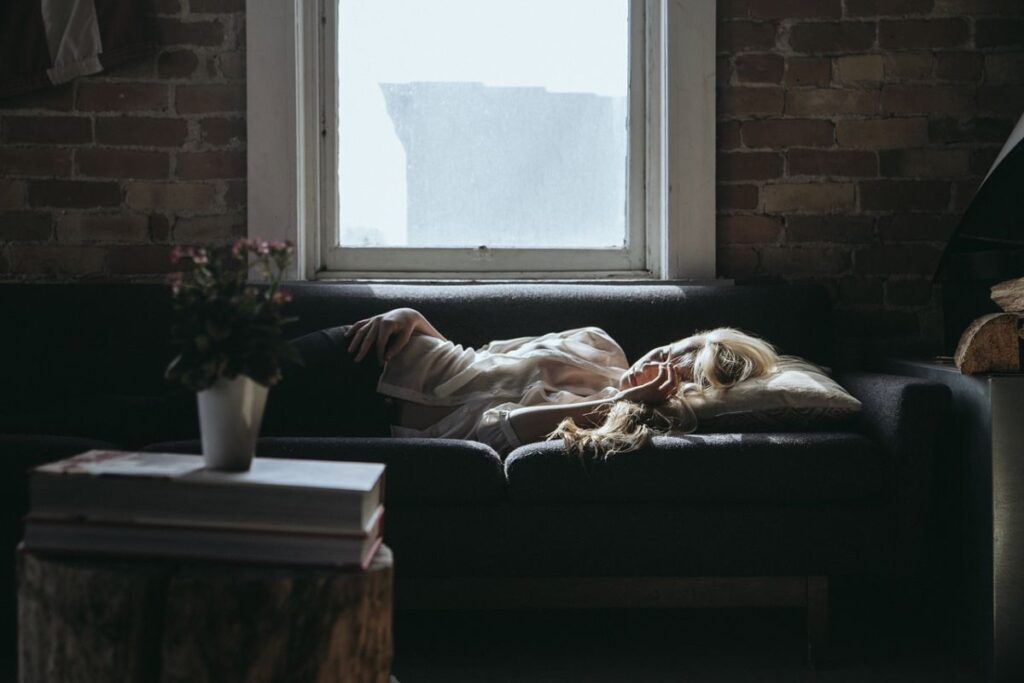 ZZZ
If your house caught fire in the middle of the night, you'd want to wake up to deal with that emergency, right?
In a new prescription sleeping pill study published this week in Frontiers in Behavioral Neuroscience, half of the study participants slept through a fire alarm as loud as someone vacuuming next to their bed. Researchers from Kagoshima University, Japan estimated that millions of people taking prescription sleeping pills like Ambien and Halcion would sleep through a fire alarm. They propose that a new class of hypnotic drug might be used as an alternative which would function like a sleeping pill while still allowing the brain to wake up during an emergency.
DORA The Hypnotic Drug
The most widely prescribed type of sleeping pills, benzodiazepines, are really effective at getting the brain into "sleep mode". Unfortunately, they act as a sort of blanket, suppressing areas of the brain that they don't need to. That includes the area of the brain that decides which external information, such as noises in the night, to pay attention to.
Over the past decade scientists have been developing a new class of hypnotic drugs called dual orexin receptor antagonists (DORAs). DORAs more selectively target the brain's sleep/wake pathways making them a safer alternative to benzodiazepines while also leaving the user with a reduced hangover-like affect these drugs can cause.
Wake-up Call
When tested in lab mice, those that had been given the benzodiazepine triazolam were slower to rouse than those given DORA-22 when presented with the sounds of a fox, a serious threat to a mouse. Better still, once the danger had passed the mice given DORA-22 fell back asleep as fast as the mice that had been given a sleeping pill, and significantly faster than mice that hadn't been given anything at all.
More human testing is needed in order to show DORAs have potential applications as sleep aids. Since 2014, a DORA called surovexant has gained regulatory approval in Japan, the USA and Australia. High costs and limited clinical testing of surovexant have stymied its use but new types of DORAs currently in development could some day offer better results at a lower cost.
READ MORE: Millions on prescription sleeping pills would sleep through a fire alarm [EurekAlert]
A new theory suggests that a mirror universe existed before the Big Bang
Since the 1950s, scientists have discovered that certain phenomena have the ability to violate some established symmetries of the universe. This is how it has now been proposed that our universe could be the reflected image of a universe of antimatter that extends backward in time before the Big Bang.
This has been suggested by a group of scientists from Canada. They have designed a cosmological model that raises the existence of an "anti-universe" that, like ours, has a fundamental rule of physics called "CPT symmetry".
A fairly similar study was reported 3 years ago and suggested the existence of a mirror universe where time could be moved upside down.
What is the "science" here?
The phenomena that we mentioned in the first paragraph and that could violate some established symmetries of the universe are called parity (P), which is the idea that if you change all your spatial coordinates (up, down, inside, outside, right), physics will continue to behave in the same way. Another is called charge (C), which states that the change of matter to antimatter should lead to the same physics. But that is not always the case. At first, many of these violations were resolved using the combined CP symmetry, but then the researchers found violations in this as well, so they added time (T) to the equation. The principle says that something may be able to break one (or two) of the symmetries of physics, but nothing should be able to break the combined CPT symmetry.
Unlike the previous study, this new research uses this approach for the entire universe. They argue that the universe does not violate the CPT since our universe dominated by matter, expanding in a certain direction in the time since the Big Bang, is the mirror image of a universe dominated by antimatter that existed before the Big Bang.
This theory has some interesting advantages. It does not require us to build new physics to explain several complicated events in the evolution of the universe, such as " Cosmic Inflation," the extremely rapid expansion of the universe in the fraction of seconds after the Big Bang. It also presents a possible candidate for dark matter, since this configuration would produce an excess of hypothetical massive particles known as sterile neutrinos.
However, it is far from being a perfect theory. It does not explain, for example, the fluctuations of temperature in the cosmic microwave background: the universe must be full of radiation, which is the remnant of heat that remains of the Big Bang after the cooling of the gas, which has been a cornerstone of the cosmological models since its discovery.
Now, the team is working to solve these problems; and if they do, they may be able to respond if there is a mirror universe populated by "evil versions" of ourselves.
The scientific study has been published in Physical Review Letters.