Four Genetic Tests That Will Unlock Your DNA While Respecting Your Privacy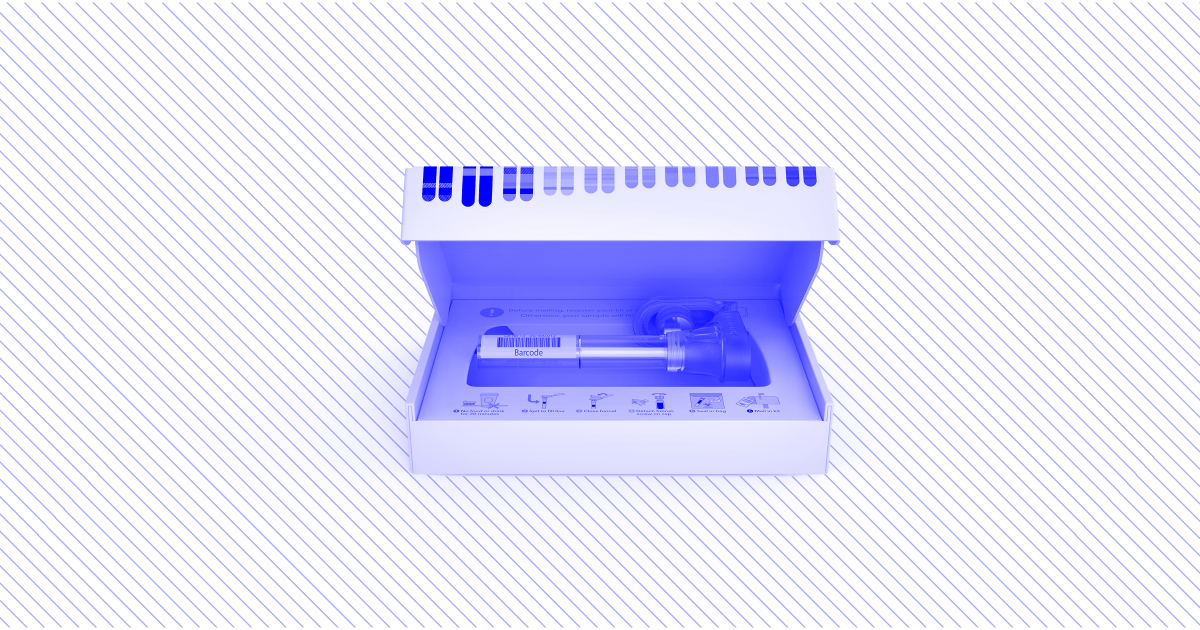 Since James Watson and Francis Crick unlocked they mystery of DNA's double-stranded helix in the early 1950's, human understanding of genetics has grown by leaps and bounds. Less than 50 years after winning the Nobel Prize for their work, the ideas Crick and Watson put forth lead to the completion of the Human Genome Project (in 2003), giving scientists a remarkably clear picture of how humanity is constructed.
Now, 15-years later, technology has advanced to the point where anyone can swab the inside of their mouths and, for a nominal fee, gain access to their own genetic code. But to paraphrase renowned 20th century mathematician Ian Malcolm, just because we can doesn't necessarily mean we should, at least not without first performing our due diligence.
Before you jump on the DNA bandwagon, it's important to stop and think about how your information will be used, and what control you have over your own DNA once you send in a sample. For example, is your DNA test kept private, or can it be sold to third parties? How secure is your data from hackers? Can an insurance company gain access? How about law enforcement? Are you able to have the sample destroyed?
These are just a few of the questions people should be asking before they allow a third party access to their very essence. Luckily, the following companies clearly answer these privacy concerns, and more, on their websites. So while it's up to you to research which test is right for you, the following list will give you a nice head start.
Ancestry.com, the world's largest for-profit genealogy company, turned researching family histories into a billion-dollar business. For its next act, the company is betting that consumers will be as interested in genetics as they are in genealogy. That's why it's now offering a detailed DNA test capable of tracing your genetic ancestry to "over 350 regions—sometimes down to a city." Based on the results, the company is also able to offer possible ancestral migration patterns, DNA matches to living relatives, and an estimate of your potential ethnic makeup.
As far as security is concerned, Ancestry.com uses "industry standard security practices to store your DNA sample, your DNA test results, and other personal data you provide." As an added precaution, your DNA information is stored "without your name or other common identifying information." You also retain ownership of your DNA data, and can chose to have it deleted at any time.
Based in Mountain View CA, 23andMe takes its name from the 23 pairs of chromosomes found in a typical human cell. And like our previous entry, it offers a detailed genetic ancestry test which can trace your roots back to a 150 different geographic regions. But the company also offers a variety of reports that examine your health – including your risk for certain diseases, your carrier status for inherited conditions, and an analysis of other genetic traits.
In order to keep your information private, 23andMe assigns a randomized customer identification number to your DNA sample and stores it in a "physically separate computing environment" from your personal information (name, credit card, etc.). You also control whether or not your saliva sample is placed in storage after the test is conducted, and whether your account is visible to other 23andMe members. The company will not share your results with third parties without your consent, including insurance companies or employers. It will also not share your information with the government unless legally compelled to do so with a valid subpoena, warrant or order.
Our next entry is Helix, which also offers genealogical and health-related insights from genetic testing. However, what separates this service from competitors is the fact that it offers an "entire marketplace of products" of customized DNA research via third party vendors. As a result, users are able to "unlock more DNA," which results in 100-times more data than your average at-home test. Helix and its partners then use this information to provide "more actionable insights," such as how you can best optimize your workouts to lose weight, or "which wines taste best on [your] palate."
All of Helix's third-party vendors are required to "meet the standards that [Helix] established when it comes to privacy, security, control, and experience." The company also claims it will not "sell or share your DNA data without your permission." That said, according to the Helix website, each partner sets its own policies for its products, so it's up to users to do their own research before purchasing.
And as far as legal matters are concerned, "Helix evaluates law enforcement and other legal requests for data on a case-by-case basis." If a request from law enforcement is made, the company's policy is to notify the user "unless [they] are legally prohibited from doing so."
Last but not least, we have Embark, a company that uses one of humanity's greatest achievements to offer insights on man's best friend. The test looks at 200,000 genetic markers to determine your dog's breed, traits, and other useful information. More than a simple vanity project for purebred breeders, Embark allows everyday pet owners information on nearly 165 genetic health conditions, so that preventive measures can be taken. This could lead to smaller vet bills down the road, and more importantly, a longer, happier life for your four-legged friend.
And if your dog's genetic privacy is something you value, you'll be happy to know that Embark will never share identifying information without your explicit permission (although the dog's consent isn't mentioned). And while the company does share aggregated, non-identifying information for research purposes, you are able to opt out.
Based on the popularity of genetic testing kits, there's no shortage of people interested in using DNA to gain insights into their health and family history. In fact, the consumer genetic testing market is expected to grow into a $340 million industry by 2022. But as mentioned above, trusting a third party with your DNA should not be a matter of faith. It's important to understand how your DNA will be used, and who will have access. And while it's ultimately up to you to decide what service to use, if any, the companies listed above have clearly stated their commitment to maintaining the privacy of their users and remaining transparent about how they use your DNA.
Samsung developing TV controlled by your BRAIN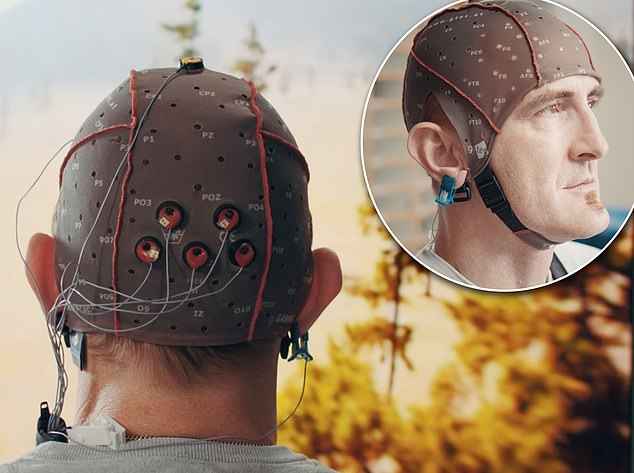 Samsung is developing a TV system that might one day allow users to flick channels and adjust the volume using their brains.
The so-called Project Ponthius is part of a cooperation between the South Korean electronics giant and the Center of Neuroprosthetics of the Ecole Polytechnique Fédérale de Lausanne (EPFL) in Switzerland.
The aim of the project is to give people with severe physical disabilities, like quadriplegia, a chance to enjoy their favorite shows without the help of others.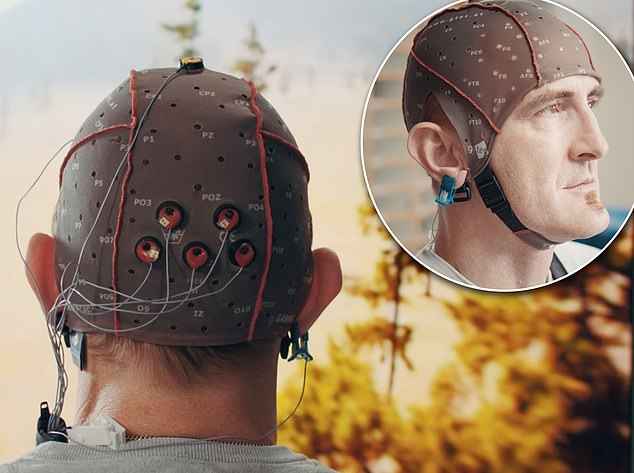 The company presented a prototype during its developer conference in San Francisco last week.
'How can we provide accessibility to people who cannot move or who have extreme limitations on their movements,' senior scientist at EPFL Ricardo Chavarriaga said during the panel.
'We're making tech that is more complex, that is more intelligent, but we should not forget this tech is being made to interface with humans.'
The system uses a Brain Computer Interface (BCI) to connect the viewer with the TV set.
The BCI relies on a headset covered with 64 sensors and an eye-motion tracker.
The scientists are currently taking brainwave samples to determine how the mind behaves when we have a desire to watch movies.
This could one day lead to a system that uses cues from the brainwaves to make predictions, and then eye movements to confirm.
Once selections have been made, the software will be able to build up a viewer profile and inform future suggestions, streamlining the content selection process.
Although the technology might one day help people who have been paralyzed, it is unlikely to become mainstream anytime soon.
That's because to use the current prototype users will need to apply gel to their heads before wearing a sensor helmet, something that may be more cumbersome than spending a few minutes looking for the remote control that you lost in the sofa cushions.
Samsung and EPFL are also working on another system that will allow viewers to interact with TV sets with their brainwaves alone.
This system could be particularly useful for people who suffer from disabilities such as locked-in syndrome, the highest form of paraplegia.
Other companies are also working on BCIs that might one day allow humans to interact with machines.
They include Elon Musk's Neuralink, which is developing 'ultra high bandwidth brain-machine interfaces to connect humans and computers'.
Source: https://www.dailymail.co.uk/
Headmaster Fired for Stealing School's Electricity to Mine Crypto
Pink Slip
A headmaster's side hustle just cost him his job.
On Friday, the South China Morning Post (SCMP) reported that Lei Hua lost his job as headmaster of a high school in China's Hunan province because he was stealing electricity from the school — to power his cryptocurrency mining operation.
Sound Mined
According to the SCMP report, Lei began mining the cryptocurrency ether from his home in June 2017. After he discovered how much electricity his mining computer was consuming, he decided to move it to the school. He later added another seven machines, with the school's deputy headmaster getting in on the action with a computer of his own.
Lei got caught after teachers noticed the whirring noise of the machines. The government reportedly seized his earnings, but it's hard to estimate how much Lei earned given the volatility of the crypto market. The school no doubt hopes it was at least enough to cover the $2,120 energy bill his computers racked up during their year of operation.
Whole World Problem
This could be read as a cautionary tale against mining crypto on the company dime. But it should also serve as a warning that the energy consumption of crypto mining is out of control globally.
These school employees would rather risk their jobs than pay the electricity bill that comes along with a mining operation — it's that energy intensive — but other miners across the globe remain undeterred. They're firing up their systems and collectively using enough energy to push the globe to the brink of a climate catastrophe.
And unlike Lei's school, we can't do anything to stop them.
READ MORE: Chinese Headmaster Fired After Stealing School's Electricity to Mine Cryptocurrencies [South China Morning Post]
Neuroscientists Have Finally Tracked Down The Bilingual Language Switch in The Brain –
Breaking from a conversation in Spanish and turning it into a discussion in German is a two-step process that requires a degree of cognitive effort.
Until now, researchers have never been sure which part required more work: ending the first language or starting with the second. A new study reveals just what's going on upstairs when we make a switch between languages.
"A remarkable feature of multilingual individuals is their ability to quickly and accurately switch back and forth between their different languages," says study lead author Esti Blanco-Elorrieta from New York University.
This isn't limited to Spanish and German, or even verbal languages. People who flip from sign languages to spoken word also appear to seamlessly blend one stream of thought into another.
But just how seamless is this process?
Previous studies have shown our anterior cingulate and prefrontal cortices activate when we jump from one language to another.
The anterior cingulate cortex helps us pay attention, while the pre-frontal cortex is the 'thinking' part of the brain, what we generally associate with decision making and other executive functions.
So it probably comes as no surprise that when we decide to switch between two languages, we might involve parts of the brain that look at what's happening around us and evaluate outcomes before flipping the switch.
This jump in neural activity suggests the brain needs to work harder to move from one language to another. Far from a smooth transition, it's clear there's some hard peddling going on.
What hasn't been clear is precisely what drives this change. Are we peddling to shut one mental language book, or open another? The two actions are virtually simultaneous, which makes them hard to tease apart.
One way to pinpoint the ultimate cause of this neural activity would be to look at the brain as it starts one language without stopping the first.
Breaking into English without pausing your Spanish monologue would require a second mouth, so we can forget two spoken languages. Instead, the research team turned to individuals who could English and American Sign Language, or ASL.
"The fact that they can do both at the same time offers a unique opportunity to disentangle engagement and disengagement processes – that is, how they turn languages 'on' and 'off'," says Blanco-Elorrieta.
The experiment itself involved naming images shown on flash cards, while having the magnetic fields of their brains mapped in a procedure called magnetoencephalography.
Repeating the process with 21 native ASL-English speaking volunteers – all children of deaf parents – provided the team with enough data in detailed resolution to identify the exact moment key areas of the brain kicked it up a notch.
It turns out we need to work at putting the brakes on one language, but don't really need to do much to get our fingers and tongues wagging on the second.
"In all, these results suggest that the burden of language-switching lies in disengagement from the previous language as opposed to engaging a new language," says Blanco-Elorrieta.
Surprisingly, this meant that it didn't really take any more effort to name an image in ASL and English at the same time than it did to name it in just ASL. Naming it in English alone, however, was relatively easy compared to both.
Learning more about the neurology of bilingualism is an important field. Brains that can jump between different languages often have a slight cognitive edge on those that can't. Having a second language on call might even help you recover faster from a stroke.
Of course it helps to start out young. But even those of us well past our linguist prime can still gain benefits from learning how to say "Pass the salt" in a few different languages.
If this study shows us anything, it's that our brains find it relatively easy slipping from one language to the next. Just as long as you can put the brakes on your babble first.
This research was published in PNAS.