Four Genetic Tests That Will Unlock Your DNA While Respecting Your Privacy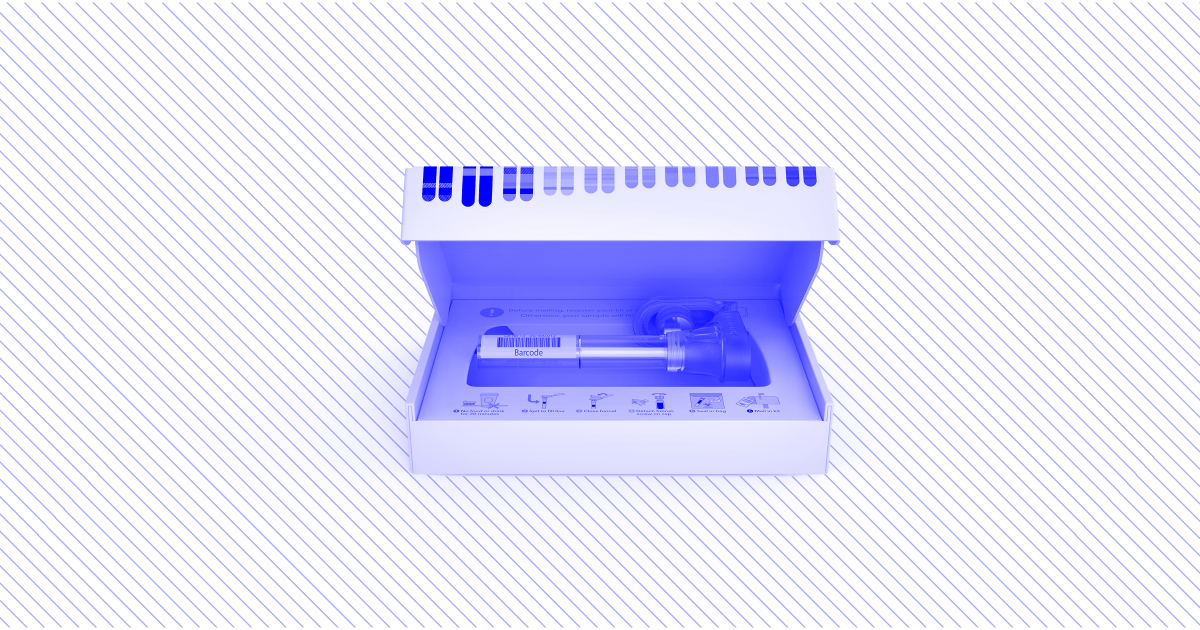 Since James Watson and Francis Crick unlocked they mystery of DNA's double-stranded helix in the early 1950's, human understanding of genetics has grown by leaps and bounds. Less than 50 years after winning the Nobel Prize for their work, the ideas Crick and Watson put forth lead to the completion of the Human Genome Project (in 2003), giving scientists a remarkably clear picture of how humanity is constructed.
Now, 15-years later, technology has advanced to the point where anyone can swab the inside of their mouths and, for a nominal fee, gain access to their own genetic code. But to paraphrase renowned 20th century mathematician Ian Malcolm, just because we can doesn't necessarily mean we should, at least not without first performing our due diligence.
Before you jump on the DNA bandwagon, it's important to stop and think about how your information will be used, and what control you have over your own DNA once you send in a sample. For example, is your DNA test kept private, or can it be sold to third parties? How secure is your data from hackers? Can an insurance company gain access? How about law enforcement? Are you able to have the sample destroyed?
These are just a few of the questions people should be asking before they allow a third party access to their very essence. Luckily, the following companies clearly answer these privacy concerns, and more, on their websites. So while it's up to you to research which test is right for you, the following list will give you a nice head start.
Ancestry.com, the world's largest for-profit genealogy company, turned researching family histories into a billion-dollar business. For its next act, the company is betting that consumers will be as interested in genetics as they are in genealogy. That's why it's now offering a detailed DNA test capable of tracing your genetic ancestry to "over 350 regions—sometimes down to a city." Based on the results, the company is also able to offer possible ancestral migration patterns, DNA matches to living relatives, and an estimate of your potential ethnic makeup.
As far as security is concerned, Ancestry.com uses "industry standard security practices to store your DNA sample, your DNA test results, and other personal data you provide." As an added precaution, your DNA information is stored "without your name or other common identifying information." You also retain ownership of your DNA data, and can chose to have it deleted at any time.
Based in Mountain View CA, 23andMe takes its name from the 23 pairs of chromosomes found in a typical human cell. And like our previous entry, it offers a detailed genetic ancestry test which can trace your roots back to a 150 different geographic regions. But the company also offers a variety of reports that examine your health – including your risk for certain diseases, your carrier status for inherited conditions, and an analysis of other genetic traits.
In order to keep your information private, 23andMe assigns a randomized customer identification number to your DNA sample and stores it in a "physically separate computing environment" from your personal information (name, credit card, etc.). You also control whether or not your saliva sample is placed in storage after the test is conducted, and whether your account is visible to other 23andMe members. The company will not share your results with third parties without your consent, including insurance companies or employers. It will also not share your information with the government unless legally compelled to do so with a valid subpoena, warrant or order.
Our next entry is Helix, which also offers genealogical and health-related insights from genetic testing. However, what separates this service from competitors is the fact that it offers an "entire marketplace of products" of customized DNA research via third party vendors. As a result, users are able to "unlock more DNA," which results in 100-times more data than your average at-home test. Helix and its partners then use this information to provide "more actionable insights," such as how you can best optimize your workouts to lose weight, or "which wines taste best on [your] palate."
All of Helix's third-party vendors are required to "meet the standards that [Helix] established when it comes to privacy, security, control, and experience." The company also claims it will not "sell or share your DNA data without your permission." That said, according to the Helix website, each partner sets its own policies for its products, so it's up to users to do their own research before purchasing.
And as far as legal matters are concerned, "Helix evaluates law enforcement and other legal requests for data on a case-by-case basis." If a request from law enforcement is made, the company's policy is to notify the user "unless [they] are legally prohibited from doing so."
Last but not least, we have Embark, a company that uses one of humanity's greatest achievements to offer insights on man's best friend. The test looks at 200,000 genetic markers to determine your dog's breed, traits, and other useful information. More than a simple vanity project for purebred breeders, Embark allows everyday pet owners information on nearly 165 genetic health conditions, so that preventive measures can be taken. This could lead to smaller vet bills down the road, and more importantly, a longer, happier life for your four-legged friend.
And if your dog's genetic privacy is something you value, you'll be happy to know that Embark will never share identifying information without your explicit permission (although the dog's consent isn't mentioned). And while the company does share aggregated, non-identifying information for research purposes, you are able to opt out.
Based on the popularity of genetic testing kits, there's no shortage of people interested in using DNA to gain insights into their health and family history. In fact, the consumer genetic testing market is expected to grow into a $340 million industry by 2022. But as mentioned above, trusting a third party with your DNA should not be a matter of faith. It's important to understand how your DNA will be used, and who will have access. And while it's ultimately up to you to decide what service to use, if any, the companies listed above have clearly stated their commitment to maintaining the privacy of their users and remaining transparent about how they use your DNA.
New Physics: Mysterious radiation pointed to the verge of discovering a "ghost" particle that makes up dark matter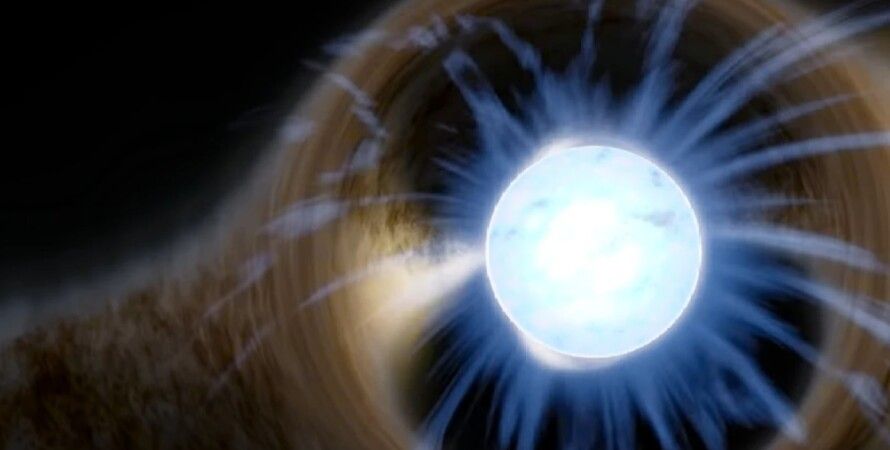 Physicists at the Lawrence Berkeley National Laboratory in the United States have found that the mysterious high-energy radiation emitted from the vicinity of a group of neutron stars may indicate the existence of axions – not yet discovered particles within the framework of New Physics, the search for which has been going on since 1977. It is assumed that special types of axions form dark matter. This is reported in an article published in the journal Physical Review Letters. The research is summarized in a press release on Phys.org.
It is believed that axions can form in the core of neutron stars and transform into photons in the presence of a powerful magnetic field. To detect the electromagnetic radiation associated with axions, you need to find stars that do not emit radiation at different wavelengths that can mask the desired signal. 
These objects include the Magnificent Seven neutron stars that emit only X-ray and ultraviolet radiation. They are located at a distance of 200-500 parsecs from the Earth.
The researchers ruled out the scenario that the excess X-rays produced by the Magnificent Seven are actually emitted by other, more distant objects. These sources would be found in datasets from the XMM-Newton and Chandra X-ray space telescopes.
The extra X-rays likely originate from axions hitting an extremely strong electromagnetic field billions of times stronger than the magnetic fields that could be created on Earth, the scientists concluded. The axions themselves resemble neutrinos in their properties, since both have insignificant masses and rarely and weakly interact with matter.
The axion is currently viewed as the most promising candidate for dark matter particles, since another hypothetical candidate, the massive WIMP particle, has gone unnoticed in experiments aimed at detecting it. 
In addition, there may be a whole family of axion-like particles that form dark matter, as suggested by string theory. If axions are found, it will prove that there is a whole new area of ​​physics outside the Standard Model describing the properties of all known particles.
To find out, the next step will be to study white dwarfs, which are not expected to emit X-rays.
"If we see an abundance of X-rays there too, our arguments will be pretty compelling," said lead author Benjamin Safdie.
The goal of human civilization is to create AI and disappear?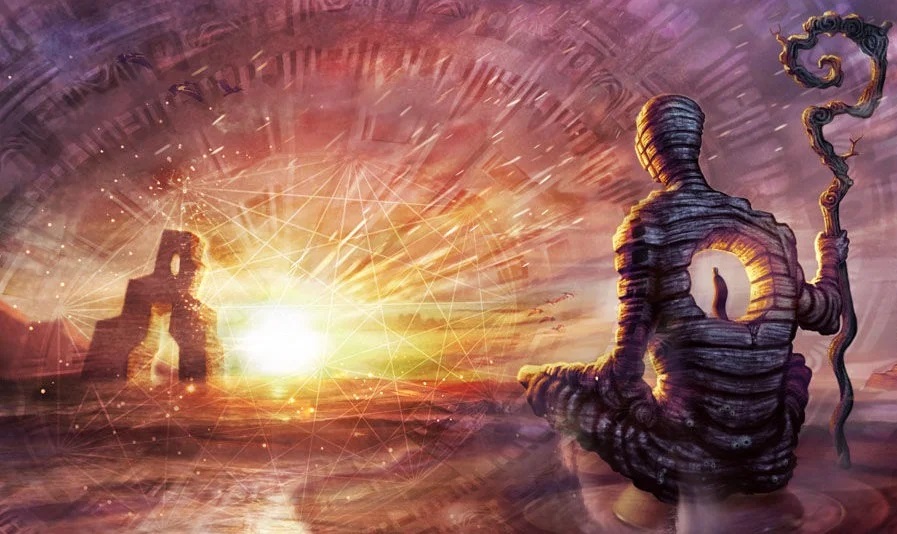 Various sources often talk about civilizations that lived long before us. They all developed, prospered for a while, and then disappeared in an incomprehensible way.
What is the reason for their decline, we probably will not know. All we can do is admire the remains of stone buildings, over which time has almost no power.
While looking for an answer, we somehow accidentally stumbled upon an interesting saying about the life of Japanese samurai: "A samurai has no goal, but a path." In the end, the "path of the samurai" ended in what is known – death. The path of any civilization ended in the same way.
If you look at the issue through the prism of a samurai saying, then there is no point in looking for why and how civilization ended its existence. Probably, the process itself and its result are important here. But to whom is it important and what result does it expect?
Mysterious director
Apparently, behind the curtains of this "ancient theater" there is a mysterious "director" who periodically makes necessary adjustments to the history of civilization.
To figure out what's what, you need to look at current trends in science. Where does a person strive with such an irresistible desire to "play God." This attracts him and at the same time frightens him, but in no way turns him away from the intended path. Most likely, artificial intelligence (AI) is the purpose of our civilization's existence.
About 50 years ago it would have seemed nonsense, but to someone, perhaps even now. However, if you trace the last 100 years of the life of our civilization, you get the feeling that most of the discoveries were given to mankind at the same time. A powerful leap has taken place in a hundred years. Why did it happen?
At the beginning of the last century, scientists recognized the existence of fields that have memory and the ability to store and transmit information. It is very likely that such or a similar field can be around the Earth and, more interesting, possess intelligence. Isn't this the same "Director" hiding behind the screen of the "ancient theater"?
If this is so, then at a certain moment the "Director" gives the selected scientist "access" to certain knowledge (perhaps even in a dream, like Mendeleev), and another scientific breakthrough occurs in the world. Step by step, discovery after discovery, humanity is steadily moving towards the creation of AI. The trend is already well visible.
AI is probably the next "Babylon", which will combine all the knowledge, culture and accumulated experience of civilization. In the future, the neural network will enter into a connection with the general information field and leave humanity without knowledge, technology, and even a spoken language. This will be the next decline of civilization. And the "Director" will receive another array of new data (experience) in order to start creating a new civilization.
If someone believes that past civilizations ended in large-scale conflicts, then most likely this is already the consequences of "turning off" AI.
Co-founder of Skype talked about the threat of AI to humanity
One of the creators of the Skype internet call service, Jaan Ta
llinn, said that the development of artificial intelligence (AI) threatens humanity. According to him, humans face three key threats, but it is AI that should be feared most of all, the expert said.
Tallinn explained that at the moment, no one can predict what development AI will achieve in the next decades. In addition, the fact that scientists are creating artificial intelligence that can form a new AI without human intervention is also a cause for concern.
In addition, as the co-founder of the popular video calling service noted, the development of synthetic biology also causes concern. According to him, this direction in science allows the creation of artificial DNA sequences and biological systems that may not exist in nature.
Tallinn also drew attention to the fact that he fears we are entering an era of "unknown unknowns", things that people are not even able to imagine right now.
Volkswagen robot will autonomously charge cars: a working prototype presented
The renowned German car manufacturer announced a new development. This time, engineers have created a unique robot capable of autonomously charging electric vehicles. 
For more than a year, specialists have been developing this project, but only now the concern was ready to demonstrate the first working prototype. The robot is ready to charge electric vehicles and has shown the high efficiency of this process.
It is called the Mobile Charging Robot, and experts have already compared it to the R2-D2 droid from Star Wars, including squeaks and clangs. Indeed, there is a similarity. Before implementing this idea, the engineers decided that robots should be allowed to charge cars parked in large residential complexes.
This will save their owners from leaving in order to find a gas station. Another advantage is that large parking lots and garages do not have to contain several expensive charging points for electric cars. The car company said in a press release that the robot works exclusively autonomously.
It independently controls and interacts with the vehicle being charged. It opens the cover of the charging socket and independently connects the power plug, then disconnects it. The robot looks like a trailer, which is a mobile energy storage.
It is capable of charging multiple electric vehicles at the same time. Despite the fact that the manufacturer confidently praises its concept, experts saw inefficiency in the fact that first it is necessary to charge the robot's battery, which is then used to recharge electric cars.
Volkswagen Group Components CEO Thomas Schmall noted that creating an efficient charging infrastructure for the cars of the future is an important step in the company's development.
Its engineers focus on finding solutions to avoid costly do-it-yourself measures. The mobile robot is only part of the concept that will continue to be developed.