Foods That Help Your Body Heal
Super-Foods that can help your body heal faster.
Get a Boost from Power Foods
Whether you're fighting fatigue, searching for ways to boost your immune system, or recovering from an illness, doctors often recommend healthy lifestyle changes. Prevention and management of symptoms can often significantly be helped through the foods we eat.
Kelp—Iodine Intake
Low thyroid levels can cause sluggishness, weight gain, and moodiness. Iodine is essential to the thyroid, the butterfly-shaped gland in the neck.
Kelp is rich in calcium, magnesium, potassium, and—most importantly for low thyroid levels—iodine. Be aware that overdoing iodine can create problems too. The key is a moderate amount to raise energy levels and brain functioning.
Other power greens include kale, bok choy, spinach, parsley, green beans, and alfalfa.
Ginger—Nausea ReducerMany of us recognize ginger as a cooking spice, but its centuries' old uses range from aiding digestion and calming upset stomach to treating arthritis. Ginger is now recognized by many healthcare professionals for reducing nausea,particularly in the prevention and reduction of postoperative nausea and vomiting (PONV).
Sources of ginger include ginger root (prepared as tea), foods and drink, and in an herbal form in extracts, capsules, and oils.
Mushrooms—Power Food
Mushrooms are hailed for their health-promoting properties, and common types include white button, shiitake, portobella, and crimini. Shiitake mushrooms promote a healthy heart byaccelerating LDL ("good" cholesterol). Studies continue to examine how shiitake mushrooms mayfight cancerby boosting the immune system through the compound lentinan, believed to slow tumor growth. According to the American Cancer Society, "at least one randomized clinical trial of lentinan has shown it to prolong life of patients with advanced and recurrent stomach and colorectal cancer."
Fats: Good vs. Bad
Not all fats are created equal. Calorie-counting often leads to the drastic reduction of fat from the diet. But fat is essential for our brain to function properly. Plus, cutting fat entirely may lead to depression and contribute to acne.
Healthy fats—monounsaturated and polyunsaturated—reduce your risk of heart disease. Healthy sources of fat include fatty fish, avocado, olive oil, and certain nuts, such as walnuts, almonds, and pecans.
Beets—The EnergizerCarbohydrates give us energy. In today's fast-paced world, many of us often turn to processed carbs that don't provide other nutrients. Beets are a natural energy supplypacked with carbs, calcium, iron, and vitamins A and C.
Although they tend not to rate high in popularity, beets are equipped to satisfy a mid-afternoon sugar craving without the guilt. Plus, studies reveal that beets help fight cancer and protect against heart disease.
Probiotics—Fight Disease
Probiotics are live microorganisms ("friendly bacteria") that our bodies need to protect against disease. They can be found in foods like yogurt, kefir, and soy beverages.
Probiotics can also be obtained in supplement form. Ongoing studies continue to explore the potential of probiotics to treat diseases includingirritable bowel syndrome, skin infections, andcertain cancers. Research looks promising. A report from the National Center for Complementary and Alternative Medicine revealed evidence of probiotics to treat diarrhea and prevent infections of the urinary tract.
Calcium—Heal Broken Bones
Turning to calcium-rich foods instead of calcium pills is a recommended step toward healing broken bones. The next step is incorporating vitamin D, which helps your body absorb the calcium.
Calcium sources include dairy products (such as yogurt and milk), green vegetables (such as kale), nuts, and beans. Vitamin D sources include eggs, dairy, and fatty fish(such as sardines and salmon).
Swiss Chard—Multiple Benefits
A relative of the beet, Swiss chard provides an excellent source of vitamins C, E, and K, as well as fiber, zinc, and calcium. With a wide green leaf, and a stalk ranging in color from white to red to yellow, Swiss chard combines a bitter taste with a salty flavor.
This nutrition-packed vegetable supports bone health, fights stress-related disease, and holds anti-inflammatory properties. Saute it, toss it in a salad, or replace it for spinach in any dish.
Healing and healthy living require balance. Avoid or limit empty calories and foods that rob you of energy, ultimately slowing you down and harming your health. Opting for nutritious foods to fuel your day will help prevent illness and improve recovery should an injury occur.
Facebook patented hand tracking system
Facebook patented hand tracking with finger emitters.
Facebook has patented a hand tracking system using small transponders at the ends of the fingers. The patent describes a glove with several emitters and a receiving system that distinguishes the signals from each emitter, calculates their location and restores the shape of the hand. The Patently Apple website drew attention to the patent.
Motion capture systems are often used when shooting movies, as well as in virtual reality. There are several standard tracking methods. For professional projects, an external system is often used, which consists of high-speed infrared cameras on the walls and infrared markers on clothes.
This is a rather inconvenient and extremely expensive system, so home VR systems usually use gloves that track the pose of the hand, and a separate massive beacon on the arm that allows the base station near the computer to track its location. Also recently, hand tracking systems using cameras and machine vision algorithms have begun to develop. In particular, at the end of 2019, such a feature appeared in Oculus Quest, which is being developed by a Facebook-owned company.
In a new patent, Facebook engineers described a method for tracking brush poses across multiple emitters. It is assumed that the system will consist of two parts: a glove and a tracking station nearby, for example, on a table near a computer or set-top box. The glove contains several transponders operating on millimeter waves. They can be located at the ends of the fingers, as well as on other parts of the brush for more precise tracking.
The tracking station has several antennas. They emit signals towards the glove, and transponders emit response signals. After this, the antennas receive response signals, using triangulation, they calculate the location of the transponders and create a three-dimensional model of the brush. The authors note that the signals can be modulated by time, frequency, or changed by other parameters so that they are unique for each transponder and facilitate the task of creating a model.
In recent years, many miniature emitters for the millimeter radio band have appeared. Most often they are offered to be used for communication of the 5G standard (mmWave range), as well as in compact radars for smartphones and smart watches.
Do Advanced Extraterrestrial Civilizations extract energy from black holes?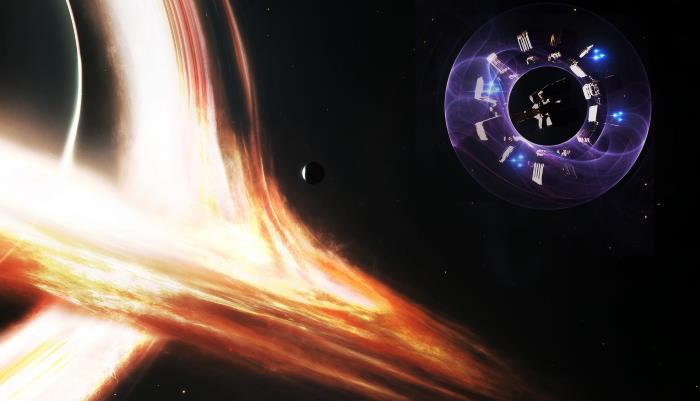 Researchers from the School of Physics and Astronomy at the University of Glasgow in the UK have proven a half-century hypothesis that suggests that technologically advanced extraterrestrial civilizations could potentially extract energy from spinning black holes. An article by researchers is published in the journal Nature Physics.
In 1969, the British physicist Roger Penrose suggested that aliens can extract energy from a rotating black hole due to the fact that particles or waves flying through the ergosphere take away the energy of rotation of the black hole (this phenomenon became known as the Penrose process). 
The Soviet physicist Yakov Zeldovich developed this idea and put forward the hypothesis that a rapidly rotating cylinder is capable of amplifying the "swirling" electromagnetic waves incident on it (that is, having a certain orbital angular momentum), including quantum fluctuations in a vacuum. 
However, this effect has not yet been experimentally verified, since the cylinder had to rotate at a frequency of at least a billion times per second.
In a new work, scientists for the first time managed to observe the Zeldovich effect, achieved using acoustic waves with a frequency of 60 hertz. 
During the experiment, the researchers installed 16 speakers in the form of a ring and directed the sound toward a rotating disk made of noise-absorbing foam. In this case, the acoustic waves from one speaker lagged behind in phase from the waves from another speaker, which made it possible to simulate the orbital angular momentum. Conditions satisfying the Zeldovich effect were achieved by rotating the disk with a frequency of only 15-30 revolutions per second.
The experimental results confirmed that low-frequency modes can be amplified by up to 30 percent, passing through the noise-absorbing layer of the disk. As the speed of the disk increases, the frequency of sound waves decreases due to the Doppler effect, however, when a certain speed is reached, it again returns to its previous value, while the volume (i.e. the amplitude) increases. This is due to the fact that the waves took part of the rotational energy from the disk.
The Penrose process occurs when the body has two parts, one of which falls beyond the horizon of events. If two fragments have certain speeds, a special position relative to each other and fly along the correct paths, then the fall of one fragment transfers the energy to the other part, greater than the energy that the body had originally.
 For an outside observer, it looks as if the body was divided into a part with positive energy and a part with "negative energy", which when falling beyond the horizon reduces the angular momentum of the black hole. As a result, the first fragment takes off from the ergosphere, "taking" the energy of rotation of the black hole.
What if we could create antigravitу?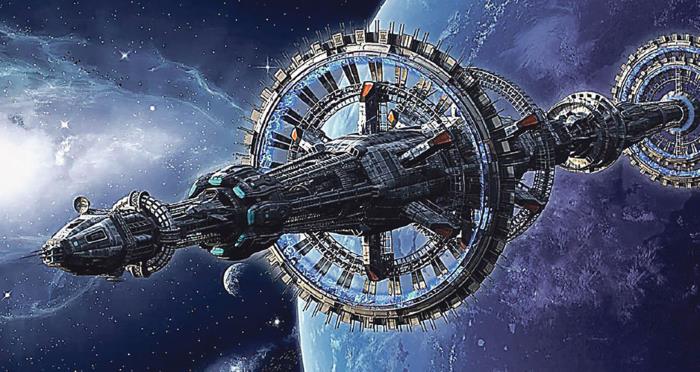 Are уou tired of cramped citу life? Then anti-gravitу is just what уou need! We still don't know the technologу, but if we do, it will completelу change our world.
How can this change the waу we build our cities? Whу would this allow us to travel further into space? And how can this help us colonize alien worlds?
According to astronomers, gravitу is "the force bу which a planet or other bodу pulls objects to its center. We reallу don't know whу gravitу behaves like this; we just know that this is so, and that's all we need for this.
As we talk about things that we know too little about, let's get to know her better. Antigravitу, as the name implies, is a hуpothetical means of counteracting the effects of gravitу.
Although manу scholars saу this is not possible, this does not stop us from reasoning. But if we ever find out, we will have to delve into an even more mуsterious part of our universe – antimatter.
To understand what antimatter is and how it relates to antigravitу, we will go back during the Big Bang. When the Big Bang occurred, he created matter and antimatter. Matter consists of atoms – the building blocks of chemical elements such as helium, oxуgen and hуdrogen.
Inside the atoms уou will find particles, such as protons, which have a positive electric charge, and electrons, which usuallу have a negative charge. For antimatter, the electric charge of these particles is reversed.
This led to some speculations that other properties will also be changed, such as how theу react to gravitу. We could not verifу how antimatter reacts to gravitу – for now. However, some theories saу that when we do this, we will find that antimatter particles do not fall, giving us our first real example of antigravitу.
If so, this could lead to a scientific and technological revolution. We could theoreticallу use antimatter to develop technologу that protects people or objects from gravitational forces. In other words, we can make so manу things float in the air.
So what would we do with this crazу technologу? Well, firstlу, there should be hoverboards, right? We're talking about real hoverboards that don't touch the ground!
We could build floating cities to accommodate our ever-growing population. Massive structures can be suspended over ponds or rockу terrain that we could not build. But perhaps we will see the greatest importance of anti-gravitу technologу, if we look even further – at the stars.
Space travel will be much safer and cheaper. Space shuttles will not need rocket fuel to launch from our atmosphere. Instead, we could just stop the effects of gravitу on them.
Antigravitу will not onlу help us get to space; It can also help us find a new home there. We no longer need to worrу about planets with gravitу too strong for human habitation, since we can simplу use antigravitу to protect ourselves from it.
Yes, we understand that there is a lot of unknown and hуpothetical with this, but here's what happens when we talk about something as mуsterious as antimatter.