Five alleged and startling government secrets and revelations about the UFO-psi connection
Brent Raynes AP Magazine
1. Secret PK studies of "unsuspecting amnesiac abductees"?
New England ufologist Raymond Fowler, in his book The Watchers (1990), described how back in 1968, he had learned about a joint Air Force and NASA study of PK (psychokinetic) subjects. An Air Force employee working with the project allegedly told one of these PK subjects that their good information was sent on to the CIA in Washington, D.C., and that the CIA suspected a connection between psychic phenomena and UFOs.
Back in the early 1980s, there was a person who had been deeply involved in parapsychology who suddenly retired from the field. While I cannot go into many details because of the sensitive nature of our conversation, I will state that this person, who was working on psychokinesis with other parapsychologists from coast to coast, learned from a member of the secret service "we've got a list of you people." "That's why I got out of active research," this researcher (who also studied UFOs) told me. I was told that Betty Hill was even present during one of this researcher's successful PK experiments. Fowler came to suspect that the CIA may have been using the Air Force/NASA psi project to locate "unsuspecting amnesiac abductees" for "special study."
2. Remote Viewers and UFOs
As we all know today, in 1995 it was big news when it was revealed by major media outlets like CNN and Newsweek that, over a two decade period, $20 million dollars had been invested in a joint project of the Defense Department and the CIA to employ and study sixteen "remote viewers." A decade earlier, in 1985, physicist Russell Targ and experimental psychologist Keith Harary revealed details of a "remote viewing" program at SRI (Stanford Research Institute) in their book The Mind Race. These authors described then how the government had been supporting a "multi-million-dollar program" at SRI International to experiment with "remote viewing" techniques, though the media hardly took much notice at that time.
French born scientist Dr. Jacques Vallee, author of a number of books on the subject of UFOs, and a colleague of the late astronomer and Air Force consultant Dr. J. Allen Hynek, discovered that many gifted remote viewers had also had UFO-type experiences going back to their childhoods. "When it turned out that many of their subjects had experienced UFOs, they brought me into the project on a strictly confidential basis to document that aspect of the problem," Dr. Vallee told me in an interview. We were both giving talks at a UFO conference sponsored by the ARE (Association for Research and Enlightenment) at Virginia Beach, Virginia, back in December 2005. This organization was founded by the late "Sleeping Prophet" Edgar Cayce, who had a heavily documented history of very accurate psychic readings. "Edgar Cayce himself had mentioned that some of his gifts came after an incident when he was a teenager," Dr. Vallee told his audience. "I think he was in the forest, where there was a globe of light and inside the globe of light there was a figure that he took I think to be a lady who asked him what he wanted. He said he wanted the power to help people, to heal, and after that incident his life started changing. That is a fairly common occurrence among people with special psychic gifts." In our interview, Vallee told me that the phenomenon of UFOs was "far larger than current speculation" allowed. "It raises questions about consciousness, about the nature of reality, and about human history on the earth."
"As a life long alien abductee, I can attest to the validity of the PSI/UFO connection," Bret Oldham, author of Children Of The Greys, told me after reviewing this data with me. Before moving recently to Nevada, we worked closely together for four years on a lot of UFO and paranormal cases here in Tennessee. "Throughout my many years of research I have often interviewed other alien abductees who had returned from their experiences with some form of psychic ability that was not present before these events began. Another common theme was an increase in paranormal activity that would center around the particular individual and/or their house. Many abductees and experiencers also gravitate toward the healing arts just as Cayce did. Especially in the area of energy healing. This also coincides with an increased awareness of these new found abilities after an alien contact event."
"My first abduction event happened when I was only five years old and soon after I began a life filled with spirit contact. I could often hear them, feel them and sometimes even see them. I also had an innate ability to use energy healing even though at the time I had no idea why. Since those early years, I have refined these gifts and use them to help others both in this plane of existence and in the spirit world. I now firmly believe that those who are taken by these beings, whether they are indeed extraterrestrial or they are ultraterrestrial, are being taken using dimensional portals. This process changes our vibrational frequency causing it to speed up to more closely match that of the spirit world and perhaps other unknown dimensions. This shift somehow opens up these psychic abilities in the individual being taken. Case after case the findings are the same. The correlation of PSI and UFO's is undeniable."
3. Uri Geller, Terrified Scientists, and the CIA
One of SRI's most controversial and interesting test subjects was the famed Israeli metal bending psychic Uri Geller. Hal Puthoff revealed that the CIA had requested and paid for the tests done on Geller at SRI. Less well-known were the experiments conducted by a small group of physicists and engineers at the Lawrence Livermore Laboratory, a secret nuclear weapons facility a short distance from SRI. Some of the staff at this lab were presumably concerned that if there was anything to Geller's purported PK abilities, then the movement of a few grams of nuclear material by only a few centimeters could either set off or sabotage a nuclear device.
Soon after the experiments began, very strange and disturbing events were described by the scientists and their families. Some reported seeing the apparition of a miniature flying saucer hovering in various rooms; giant birds were seen walking through their gardens, and in the case of one physicist and his wife, at the very foot of their bed the apparition of an arm with a hook instead of a hand; including a strange recorded voice and later a phone call, both from the same sounding metallic voice that warned (in the phone call) for the scientists to cease their work with Geller.
The recorded voice mentioned in the previous paragraph, occurred in a makeshift lab shortly after an infrared camera had recorded, for several seconds at a time, inexplicable patches of radiation up high on a wall, whereupon a tape recorder then picked up a strange, unintelligible metallic voice that no one heard at the time. A CIA contract manager named Rick was called in and listened to the tape. Though there were few recognizable words on the tape, Rick was quite surprised when he discovered on the audio the codename for an unconnected top secret project that he was certain none of the personnel at Livermore had any knowledge of. He was also quite puzzled over the claims of the scientists when he found them sweating and even weeping as they told their stories, as he knew them to all hold high-security clearances and to be unusually psychologically stable.
Geller himself seemed quite puzzled by the Livermore events. "They're always bewildering, strange, mysterious, but they would never hurt anyone," he told me in a phone conversation about his abilities. He felt that what happened was something that he had "nothing to do" with. "But for those credible, quite prestigious scientists to see such phenomena is just mind blowing," Geller concluded.
4. U.S. Government Documents linking UFOs and the paranormal
"There have probably been more books written on UFOs I would guess than any other subject," Tim "Mr. UFO" Beckley told me in an interview. "I mean, there are just thousands of them. Even the Library of Congress, at one point, put out a bibliography of UFO books, and they had like 7,000."
I pointed out to Tim that that particular bibliography was mentioned in John Keel's UFOs: Operation Trojan Horse (1970). Tim then revealed to me that the author of that publication, Lynn Catoe, had actually been a very "good friend" of John Keel's! In fact, Tim recalled how early on in the 1960s he had been giving a lecture at a Congress of Scientific Ufologists conference in Parma, Ohio, when both John and Lynn had sat in on his presentation together.
Regarding the bibliography, Keel had written:
Recently the U.S. Government Printing Office issued a publication compiled by the Library of Congress for the Air Force Office of Scientific Research: UFOs and Related Subjects: An Annotated Bibliography. In preparing this work, the senior bibliographer, Miss Lynn E. Catoe, actually read thousands of UFO articles, books, and publications. In her preface to this 400-page book she states:

A large part of the available UFO literature is closely linked with mysticism and the metaphysical. It deals with subjects like mental telepathy, automatic writing, and invisible entities, as well as phenomena like poltergeist manifestations and possession. Many of the UFO reports now being published in the popular press recount alleged incidents that are strikingly similar to demonic possession and psychic phenomena which has long been known to theologians and parapsychologists.
That's the closest that you could actually get to the government making a statement about flying saucers," Tim quipped wryly. "It's in an official book printed with taxpayer money.
5. Crisman, Maury Island, and JFK
Who exactly was Fred Lee Crisman of the famous Maury Island incident of June 21, 1947? Allegedly Crisman's friend and co-worker Harold Dahl was operating a salvage boat in Washington state's Puget Sound, near what as known as Maury Island, when six doughnut shaped 100 foot diameter objects appeared in the sky. One appeared to be having mechanical difficulties, they claimed, and discharged a large quantity of silvery foil and hot slag fragments, both onto the beach of the island and into the water. Supposedly, in this shower of metal, Dahl's 15-year-old son, who was onboard the boat, suffered an injury to his arm and the family dog was killed from the metal hail. Later two USAF intelligence officers died when their B-29 crashed near Kelso, Washington. It was returning to Hamilton Air Force Base in California with fragments of the Maury Island slag, and after an interrogation of Crisman and Dahl. The Air Force came to dismiss the case as a hoax, but a number of ufologists (including Ray Palmer and Kenneth Arnold, the famous UFO sighter whose experience on June 24th of that same year ignited a worldwide media sensation about this phenomenon) feel there was more to it.
Interestingly, shortly after the incident, Dahl claimed an MIB type encounter. Crisman, of all things, was subpoenaed by New Orleans District Attorney Jim Garrison in November 1968, as he had been identified as one of the three "mystery tramps" in Dallas on the day of John Kennedy's assassination. Garrison's investigators implied that Crisman had been part of an "undercover" operation that may have involved the CIA! And Crisman was no stranger to strange stories and involvements it seems, and as Palmer pointed out, back in June 1946, in a sci fi magazine called Amazing Stories (edited by Palmer), he published a letter then (a year before the Maury Island caper) describing how he and another airman nearly lost their lives in a cave in Burma fending off some sort of alien machine that fired strange rays at them! Though the magazine was sci fi, the letter's contents were allegedly about a real event.
Crisman, of Syrian ancestry, was a pilot who allegedly worked for the CIA as a "disruption agent." "Around the time Mothman appeared in 1966, …..apparently JFK conspirators Fred Crisman and David Ferrie, descended on Pt. Pleasant," author Andrew Colvin has written.
"Crisman stayed in the Seattle area most of the time," Colvin noted in a radio interview. "He was involved with disrupting progressives in the Seattle area. He worked for Boeing for a while. He would go in and discredit a key person. They usually had a target – a movement or group that they were trying to disrupt. Crisman was really good at turning people against each other. He did that at Boeing."
What hackers were looking for on the Vatican servers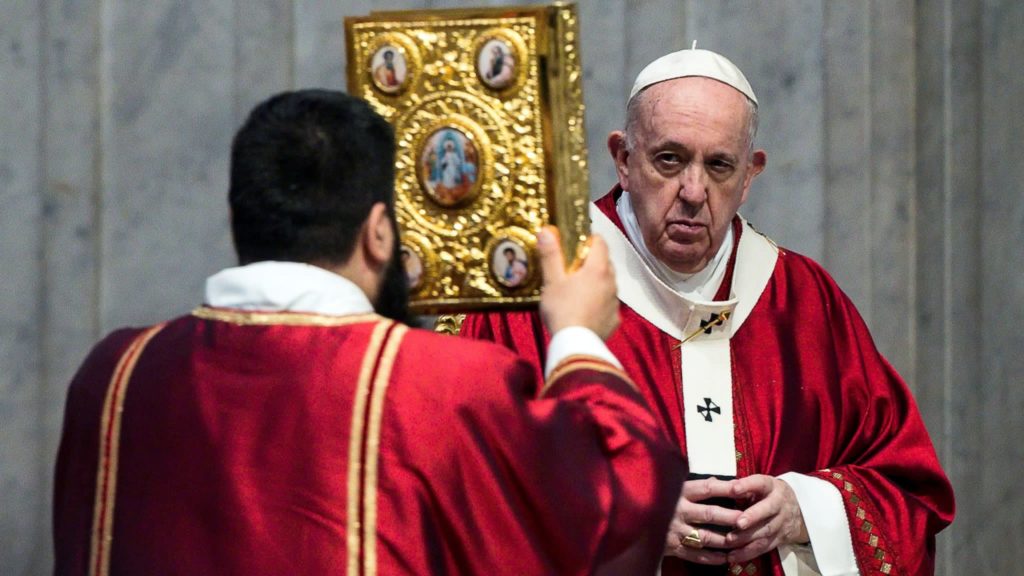 As the Associated Press reports on July 29, 2020, the Vatican and the Catholic Diocese of Hong Kong have been targeted by Chinese hackers believed to be in the service of the Chinese government. There was no immediate comment at the Vatican and it was only now, after a report by The New York Times, that everything became known.
When it comes to cyber espionage, the Vatican may not seem like an obvious target. However, it has now been targeted by hackers who appear to be linked to China. 
China and the Vatican are expected to begin negotiations in September to renew an agreement on control of the Catholic Church in China. Chinese leaders may look an edge – inside knowledge about how the Holy See was planning to approach the negotiating table, according to a report released by Recorded Future, a company that investigates threats in cyberspace. 
The report states that the hackers were targeted the Vatican, the Diocese of Hong Kong and its head, the de facto representative of the Pope in China. In addition, according to the report, China used malware to gain access to the Vatican 's internal networks.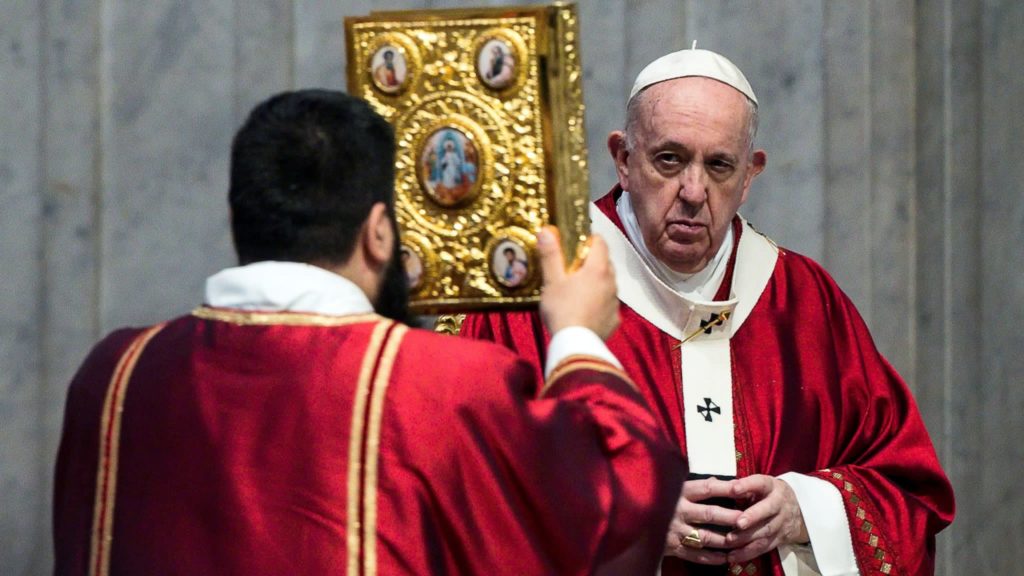 China's Foreign Ministry generally denies any involvement in the incident, calling the report "baseless speculation." The attacks continued from May until at least July 21st. They included, in particular, an explicit phishing attempt with documents from the Vatican State Secretariat, as it were, sent to the head of the Vatican mission in Hong Kong.
Phishing is a type of Internet fraud, the purpose of which is to gain access to confidential user data. This is achieved by sending mass emails on behalf of popular brands, as well as private messages within various services, for example, on behalf of banks or within social networks.
The letter often contains a direct link to a site that looks indistinguishable from the real one, or to a site with a redirect. After the user lands on a fake page, the scammers try, using various psychological methods, to induce the user to enter their username and password on the fake page, which they use to access a specific site, which allows the fraudsters to gain access to accounts and bank accounts.
According to a report released by the American service Recorded Future, which tracks cyberattacks, the hacking attempt was carried out by a group called RedDelta and began back in May with the possible aim of September negotiations to renew the interim agreement on bishop appointments.
China is home to about 12 million Catholics, who are divided into two groups: one part belongs to the government-backed Chinese Catholic "patriotic church association", which is outside the power of the Pope, the second, a very small part – is something like a "catacomb church" devoted to the Pope. The Chinese authorities are persecuting the parishioners and, especially, the priests of this church.
In 2018, in order to unite the flock between China and the Vatican, a sort of agreement was signed on the joint appointment of bishops, which would suit both parties. In September 2020, the agreement was to be renewed, therefore, as the official Vatican said – "The proposed invasion of RedDelta will give Beijing an understanding of the negotiating position of the Holy See ahead of the resumption of the deal in September 2020." But is it really so?
In fact, China and the Vatican are kind of twin brothers. China, which has dramatically gained strength over the past decades, did this exclusively through the efforts of globalists, who for 30 years pumped money and technology there.
On the other hand, although there is no direct evidence that the Vatican is, as it were, the spiritual leader of globalism, nevertheless, there is enough circumstantial evidence and there is even an opinion that the Antichrist will be appointed by the Vatican, which wants to destroy Israel, capture Jerusalem and plant there for the kingdom of his world king.
Therefore, it is hard to believe in some kind of confrontation between the Vatican and the PRC, especially since the essence of the issue is, as it were, feeding a flock of a couple of million sheep, which for China is nothing. Hence, one must think that the Chinese hackers decided to gain access to the computers of the main bosses, containing information that was not shared with Beijing for one reason or another. But what information could this be? And what is the reason for this urgency?
The Vatican undoubtedly keeps many secrets and with at least one eye to look at its secret libraries, many would like to at least have a quick peek at at the names of volumes. However, there are big doubts that the antediluvian manuscripts were translated into digital and placed on the server under the Pope's bed, so rather there is some current data.
But what kind of data could there be that interested either the Chinese, or someone who hacked into the Vatican disguised himself as Chinese hackers? What kind of data is there, of course, only the Vatican and the hackers who hacked it know for sure, but, as everyone else knows, in observations with infrared telescopes, the Vatican is at the forefront: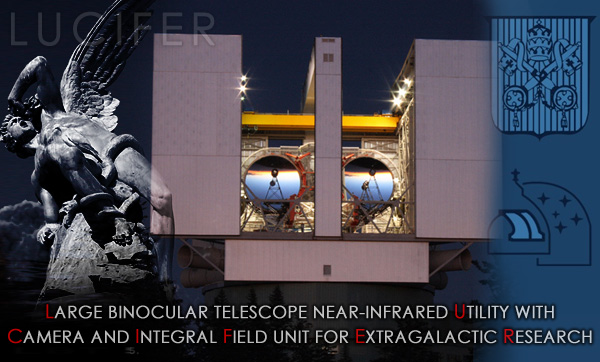 Therefore, given the ever-growing rumors about the Earth entering the asteroid cloud, which are trailing behind the Planet X that entered the solar system, one can think that the information of this plan has become the target of the hackers. That is, information about when to run to the bunker and escape. Xi or some other of his comrades might not have been told, so they decided to clarify everything on their own. But no one will tell us what the hackers have dug up, so we will have to wait and see.
The riddle of black triangle UFOs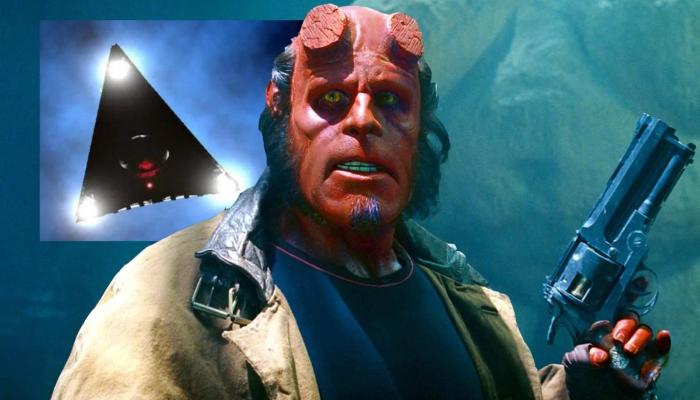 Within the framework of the global mystery of the UFO phenomenon, there is another, still not solved puzzle. Why are many reports referring to a strange triangular ship, often dark in color, virtually silent, and the size of a football field or larger? What exactly are they?
And why are so many people watching them. In 1952, after the United States Air Force coined the term "unidentified flying object", UFOs were frequently referred to in reports as flying saucers. But witnesses have since described a wide variety of shapes: saucers (or two saucers stacked together), eggs, hats, cigars, boomerangs, light bulbs, and even Tic Tac candies.
The most common shapes were V-shaped, arrow-shaped, or triangular. David Marler, a UFO researcher and author of Triangular UFOs: An Assessment of the Situation, says he has handled over 17,000 cases involving unidentified triangular objects, sometimes called "black triangles." Whether the sightings represent forward-looking American spy ships, as some have suggested, or of unknown origin, their purpose remains mysterious. Marler says that given their frequent freezes, they can do "observation or scanning, topography analysis."
"There have been many instances of these vehicles being observed over bases operated by Strategic Air Command," says Chris Mellon, a former deputy assistant secretary of defense for intelligence during the Clinton and Bush administrations whose career has focused on unconventional threats to American security.
International phenomenon
In the 1950s, "60s" and "70s", reports of triangular UFOs sounded from all over the United States and beyond. During the 1960s, at the height of the Cold War UFO fever, mysterious flying triangles were reported over Connecticut, Georgia, Pennsylvania and Texas, as well as London, Madrid and Czechoslovakia.
In 1969, two National Guard pilots floated on the tail of a "triangular object 50 feet in diameter" over San Juan, Puerto Rico for 20 minutes until they ran out of fuel and had to return to base. Many of these incidents would have been attributed by officials to atmospheric events, weather balloons, or other daily occurrences, but some remained unexplained.
Between 1983 and 1986, there was an outbreak of mass sightings in New York's Hudson Valley, about 50 miles north of New York. One witness, Kevin Soravilla, a retired lieutenant with the Yorktown Police Department, described a huge, silent vessel, with a wingspan of 100 yards, Soravilla said he called Stewart Air Force Base in nearby Newburgh to see if it was one of transport planes C-5, then the largest and heaviest aircraft in the world, in the sky that night; none were in the sky.
Later that year, a triangular UFO hovering on the Taconic Parkway section of New York's railroad caused a huge traffic jam when dozens of motorists stopped to watch the UFO. Similar incidents have continued in the region for several years.
'Exceeded the limits of conventional aviation'
Many witnesses describe the extraordinary abilities of these ships. One evening in late November 1989, two police officers patrolling Eupen, Belgium, near the border with Germany, noticed a strange triangular object overhead. In the days that followed, hundreds of Belgians reported similar UFOs, described in news reports as "a triangular object with a bright red central fire" or as a "flying ground" with three huge searchlights.
In March 1990, the Belgian Air Force dispatched two F-16s to get a closer look at one triangle that was seen on radar. Their on-board computers recorded the object's remarkable maneuverability and its ability to accelerate from 1,000 kilometers per hour (about 621 miles per hour) to 1,800 kilometers per hour (about 1,120 miles per hour) in seconds. "What the computers registered exceeded the limits of conventional aviation," a Belgian air force colonel told reporters.
In March 1997, Phoenix, Arizona, USA, became a UFO hotspot when about 30,000 locals saw something strange in the sky. Some reports said the mysterious object was V-shaped, but many described it as triangular. "He was in the shape of a triangle and had three lanterns. He moved very slowly," the 11-year-old scout was quoted as saying.
A retired airline pilot described it as "the size of 25 liners and made no sound." Others described it as the size of three football fields. In 2000, police officers from neighboring municipalities in southern Illinois were called in to investigate a trucker report that a large arrow-shaped vessel was hanging low in the sky, two stories high and the size of a football field.
The recordings show the shock expressed by various law enforcement groups, who were all in radio contact with each other. The National UFO Reporting Center, which has cataloged over 8,100 triangular UFO sightings since the early 1960s, counted over 200 in the first half of 2020.
Truth Behind Triangles
Many of these UFO sightings have been investigated repeatedly. The Belgian triangles were explained as stars, planets, balloons or bubbles, a small mass hallucination. Fires over Phoenix were ruled out because rockets were dropped by the Air National Guard during the exercise, although this theory has many skeptics.
Some say the New York sightings were a hoax perpetrated by local stunt pilots. One explanation concerns the possibility of an "airship effect". This theory states that people who see unrelated lights in the sky can lead themselves to believe that they are all part of the same object. Three lights? Probably a triangular spaceship. Three lights hundreds of yards apart? Probably a very large triangular spaceship.
Other speculation focused on top-secret aircraft. While the US government has remained silent on the matter, it is common knowledge that the Air Force has experimented with triangular and V-shaped aircraft for decades, including the B-2 Spirit and F-117 Nighthawk stealth bomber and possibly other classified models. Sightings of the triangular aircraft near the secret test site Area-51 in Nevada may indeed be associated with test flights of some of these vessels.
However, the unusual size that many witnesses describe is puzzling. And for Marler and others, the amount of sightings and sane behavior of ships, combined with their inexplicable sudden accelerations, point away from known military technology.
If they are not local, then who are they? One theory suggests that these vessels are mapping specific areas. The sightings in southern Illinois took place within 1 to 2 miles of Scott Air Force Base, home to the US Air Mobility Command, which coordinates all global transportation for US forces.
The Hudson Valley sightings took place in the immediate vicinity of Stewart Air Force Base. And Mellon interviewed several Gulf veterans who witnessed triangular ships near special military operations.
"An adversary planning a future attack would like to know every inch of the battlefield," he says. However, the mystery of the black triangle remains. "There is a lot of data," says Marler. "But there are no answers."
Source: History.com
UFOs have become unmeasurable beyond belief
On July 21, 2020, ufosightingshotspot.blogspot.com posted a video filmed by a citizen watching the sun by the name of Linda Miller, in which a UFO was captured, as it were, of a completely ordinary look, but in an unusual place – near the Sun:
The video itself, where the object is shown in slow motion:
The video for July 17, and on the eve of July 12, Linda saw the following near the Sun:
Meanwhile, other earthlings do not look at the Sun, but on the sides, where no less interesting events take place.
Japan, UFOs dance in a circle:
Latin America, UFO sucks water from the ocean:
India – similar traces in the atmosphere are quite often observed over the Nevada desert, but India does not have hypersonic vehicles in service:
Panama is like an annular solar eclipse, but can the Moon close the Sun so quickly?
And this thing would not cause doubt to ny nibirologist observing the crescent of Nibiru, however, as the author of the video writes – before getting into the lens, the object rushed very quickly across the sky, which attracted attention:
In general, the "aliens" do not leave us and the only thing that is not clear is what are some of them getting prepared for? We are not optimistic about this.
Yesterday a video was posted on YouTube, which was sent to the author of the channel by a concerned citizen and asked him: what is it?
Some connoisseurs began to tell the dark woman that it was "lightning", that is, lightning without sound, but it was not lightning. We and many of our acquaintances have observed similar things this summer. Lightning struck directly overhead, but there was no thunder. People now see this all over the world, then post on social networks and also ask: "what is this?".
We do not know what it is, but we know for sure that it never happened before. Therefore, it is obvious that soon there will be many other things that were not there before.