First human frozen by cryogenics could be brought back to life 'in just TEN years', claims expert
Hundreds worldwide have had their corpses frozen in a cryogenic chamber.
They are preserved after death in the hope they can be revived in the future
An expert has claimed scientists could reanimate one of these corpses within the next ten years.
Human corpses frozen by cryogenics could be brought back to life in the next decade, an expert has claimed.
Around 350 people worldwide have had their corpse preserved at low temperatures immediately after death in the hope it can be revived in the future.
Dennis Kowalski, president of the Michigan-based Cryonics Institute – an organisation fronting the human freezing process – has now claimed scientists could reanimate one of these corpses within the next ten years.
Human corpses frozen by cryogenics could be brought back to life in the next decade, an expert has claimed. Around 350 people worldwide have had their corpse preserved at low temperatures immediately after death in the hope it can be revived in the future (file photo).
Speaking to the Daily Star, Mr Kowalski, 49, said: 'If you take something like CPR, that would have seemed unbelievable 100 years ago. Now we take that technology for granted.
'Cryonically bringing someone back to life should definitely be doable in 100 years, but it could be as soon as ten.'
Mr Kowalksi's Cryonics Institute has almost 2,000 people signed up to be frozen after they die.
The firm already has 160 patients frozen in specialised tanks of liquid nitrogen at its headquarters.
Mr Kowalski said that when the first patients are reanimated depends on the rate at which modern medicine improves.
'It depends on how much technology like stem-cells advances,' he said.
Cryonics, also known as cryogenics and cryopreservation, is the art of freezing a dead body or body parts in order to preserve them.

Dennis Kowalski (pictured), president of the US-based Cryonics Institute – an organisation fronting the human freezing process – has now claimed scientists could reanimate one of these corpses within the next ten years
CRYONICS: THE FACTS
WHAT IS CRYONICS?
The deep freezing of a body to -196°C (-321°F).
Anti-freeze compounds are injected into the corpse to stop cells being damaged.
The hope is that medical science will advance enough to bring the patient back to life.
Two main US organisations carry out cryonics in the US: Alcor, in Arizona, and the Cryonics Institute, in Michigan.
Russian firm KrioRus is one of two facilities outside the US to offer the service, alongside Alcor's European laboratory in Portugal.
HOW IS IT MEANT TO WORK?
The process can only take place once the body has been declared legally dead.
Ideally, it begins within two minutes of the heart stopping and no more than 15.
The body must be packed in ice and injected with chemicals to reduce blood clotting.
At the cryonics facility, it is cooled to just above 0°C and the blood is replaced with a solution to preserve organs.
Cryonpreservation is the deep freezing of a body to – 196°C (-321°F). Anti-freeze compounds are injected into the corpse to stop cells being damaged
The body is injected with another solution to stop ice crystals forming in organs and tissues, then cooled to -130°C.
The final step is to place the body into a container which is lowered into a tank of liquid nitrogen at -196°C.
WHAT'S THE CHANCE OF SUCCESS?
Many experts say there is none.
Organs such as the heart and kidneys have never been successfully frozen and thawed.
It is even less likely a whole body, and the brain, could be without irreversible damage.
HOW MUCH DOES IT COST?
Charges at the Cryonics Institute start at around £28,000 ($35,000) to 'members' for whole-body cryopreservation.
Rival group Alcor charges £161,000 ($200,000) while KrioRus' procedure will set you back £29,200 ($37,600).
HOW LONG BEFORE PEOPLE CAN BE BROUGHT BACK TO LIFE?
Cryonics organisations claim it could be decades or even centuries.
However, medical experts say once cells are damaged during freezing and turned to 'mush' they cannot be converted back to living tissue, any more than you can turn a scrambled egg back into a raw egg.
Advocates see it as a miracle procedure to cheat death, with the hope that they will be revived once medical science has progressed far enough to cure whatever killed them.
Currently, it is only legal to freeze someone when they have just been declared dead.
The freezing process must begin as soon as the patient dies in order to prevent brain damage, with facilities currently available in Russia, the US and Portugal.
In the procedure, the body is cooled in an ice bath to gradually reduce its temperature bit by bit.
Experts then drain the blood and replace it with an anti freeze fluid to stop harmful ice crystals forming in the body.
Source: http://www.dailymail.co.uk
Ecto-1 Returns in Teaser for Secret Ghostbusters Movie
Trailer teases the return of the Ghostbusters with a malfunctioning proton pack and a rusting Ecto-1.
A new Ghostbusters is coming in 2020! It was announced this week with the arrival of this short but effective teaser trailer. It's an eerie night and spine-tingling music from the original Ghostbusters score is playing as the camera moves past a fence dripping with ectoplasm into an creepy barn where we hear the sound of proton pack that won't start. And then the wind blows up a tarp to reveal a rusting Ecto-1.
The new film is being directed and co-written by Jason Reitman, the son of Ivan Reitman who directed the original Ghostbusters.
"I've always thought of myself as the first Ghostbusters fan, when I was a 6-year-old visiting the set. I wanted to make a movie for all the other fans," Reitman told Entertainment Weekly. "This is the next chapter in the original franchise. It is not a reboot. What happened in the '80s happened in the '80s, and this is set in the present day."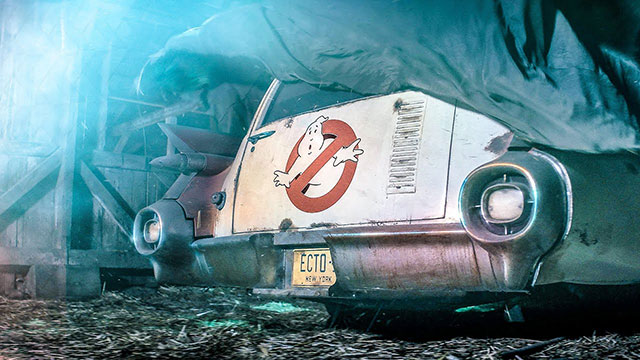 For those of us who grew up in the 80s, the 1984 Ghostbusters film was probably one of our earliest introductions to the occult, inspiring a lifetime of obsession. Sure, I was disappointed when I learned Tobin's Spirit Guide wasn't real, but my hope was renewed when I discovered real occult texts. And of course Ecto-1, a 1959 Cadillac built by the Miller-Meteor company, kick-started a love for hearses.
Do you believe in UFOs, astral projections, mental telepathy, ESP, clairvoyance, spirit photography, telekinetic movement, full trance mediums, the Loch Ness monster and the theory of Atlantis?
I probably had not even heard of these things before Ghostbusters.
The new Ghostbusters is set for a 2020 release.
A New Class of Drugs Could Make Safer Sleeping Pills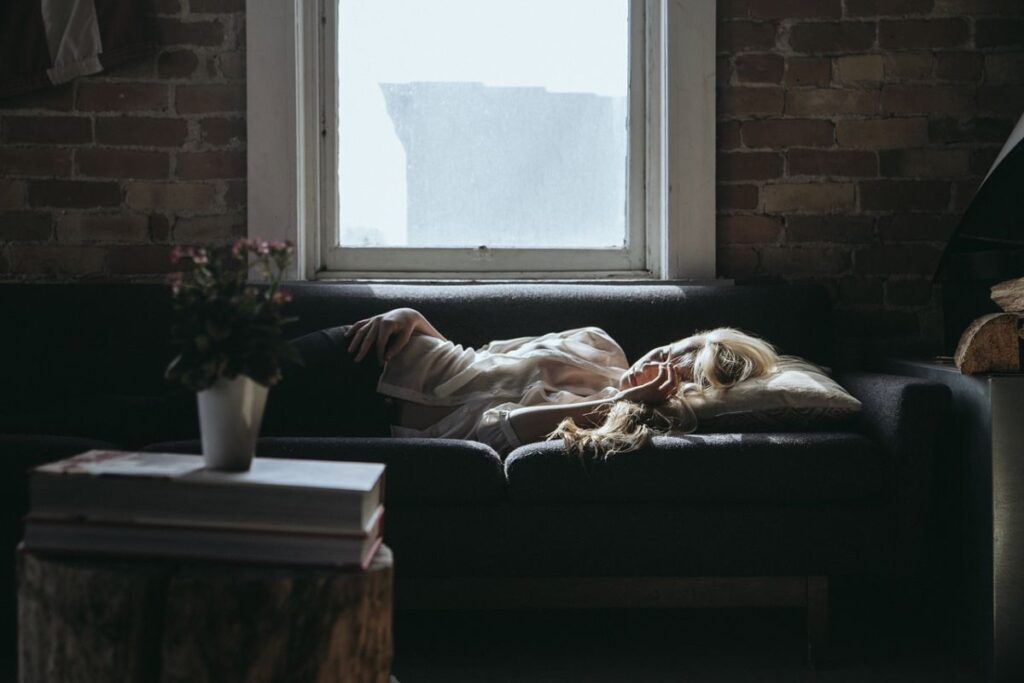 ZZZ
If your house caught fire in the middle of the night, you'd want to wake up to deal with that emergency, right?
In a new prescription sleeping pill study published this week in Frontiers in Behavioral Neuroscience, half of the study participants slept through a fire alarm as loud as someone vacuuming next to their bed. Researchers from Kagoshima University, Japan estimated that millions of people taking prescription sleeping pills like Ambien and Halcion would sleep through a fire alarm. They propose that a new class of hypnotic drug might be used as an alternative which would function like a sleeping pill while still allowing the brain to wake up during an emergency.
DORA The Hypnotic Drug
The most widely prescribed type of sleeping pills, benzodiazepines, are really effective at getting the brain into "sleep mode". Unfortunately, they act as a sort of blanket, suppressing areas of the brain that they don't need to. That includes the area of the brain that decides which external information, such as noises in the night, to pay attention to.
Over the past decade scientists have been developing a new class of hypnotic drugs called dual orexin receptor antagonists (DORAs). DORAs more selectively target the brain's sleep/wake pathways making them a safer alternative to benzodiazepines while also leaving the user with a reduced hangover-like affect these drugs can cause.
Wake-up Call
When tested in lab mice, those that had been given the benzodiazepine triazolam were slower to rouse than those given DORA-22 when presented with the sounds of a fox, a serious threat to a mouse. Better still, once the danger had passed the mice given DORA-22 fell back asleep as fast as the mice that had been given a sleeping pill, and significantly faster than mice that hadn't been given anything at all.
More human testing is needed in order to show DORAs have potential applications as sleep aids. Since 2014, a DORA called surovexant has gained regulatory approval in Japan, the USA and Australia. High costs and limited clinical testing of surovexant have stymied its use but new types of DORAs currently in development could some day offer better results at a lower cost.
READ MORE: Millions on prescription sleeping pills would sleep through a fire alarm [EurekAlert]
A new theory suggests that a mirror universe existed before the Big Bang
Since the 1950s, scientists have discovered that certain phenomena have the ability to violate some established symmetries of the universe. This is how it has now been proposed that our universe could be the reflected image of a universe of antimatter that extends backward in time before the Big Bang.
This has been suggested by a group of scientists from Canada. They have designed a cosmological model that raises the existence of an "anti-universe" that, like ours, has a fundamental rule of physics called "CPT symmetry".
A fairly similar study was reported 3 years ago and suggested the existence of a mirror universe where time could be moved upside down.
What is the "science" here?
The phenomena that we mentioned in the first paragraph and that could violate some established symmetries of the universe are called parity (P), which is the idea that if you change all your spatial coordinates (up, down, inside, outside, right), physics will continue to behave in the same way. Another is called charge (C), which states that the change of matter to antimatter should lead to the same physics. But that is not always the case. At first, many of these violations were resolved using the combined CP symmetry, but then the researchers found violations in this as well, so they added time (T) to the equation. The principle says that something may be able to break one (or two) of the symmetries of physics, but nothing should be able to break the combined CPT symmetry.
Unlike the previous study, this new research uses this approach for the entire universe. They argue that the universe does not violate the CPT since our universe dominated by matter, expanding in a certain direction in the time since the Big Bang, is the mirror image of a universe dominated by antimatter that existed before the Big Bang.
This theory has some interesting advantages. It does not require us to build new physics to explain several complicated events in the evolution of the universe, such as " Cosmic Inflation," the extremely rapid expansion of the universe in the fraction of seconds after the Big Bang. It also presents a possible candidate for dark matter, since this configuration would produce an excess of hypothetical massive particles known as sterile neutrinos.
However, it is far from being a perfect theory. It does not explain, for example, the fluctuations of temperature in the cosmic microwave background: the universe must be full of radiation, which is the remnant of heat that remains of the Big Bang after the cooling of the gas, which has been a cornerstone of the cosmological models since its discovery.
Now, the team is working to solve these problems; and if they do, they may be able to respond if there is a mirror universe populated by "evil versions" of ourselves.
The scientific study has been published in Physical Review Letters.