First human frozen by cryogenics could be brought back to life 'in just TEN years', claims expert
Hundreds worldwide have had their corpses frozen in a cryogenic chamber.
They are preserved after death in the hope they can be revived in the future
An expert has claimed scientists could reanimate one of these corpses within the next ten years.
Human corpses frozen by cryogenics could be brought back to life in the next decade, an expert has claimed.
Around 350 people worldwide have had their corpse preserved at low temperatures immediately after death in the hope it can be revived in the future.
Dennis Kowalski, president of the Michigan-based Cryonics Institute – an organisation fronting the human freezing process – has now claimed scientists could reanimate one of these corpses within the next ten years.
Human corpses frozen by cryogenics could be brought back to life in the next decade, an expert has claimed. Around 350 people worldwide have had their corpse preserved at low temperatures immediately after death in the hope it can be revived in the future (file photo).
Speaking to the Daily Star, Mr Kowalski, 49, said: 'If you take something like CPR, that would have seemed unbelievable 100 years ago. Now we take that technology for granted.
'Cryonically bringing someone back to life should definitely be doable in 100 years, but it could be as soon as ten.'
Mr Kowalksi's Cryonics Institute has almost 2,000 people signed up to be frozen after they die.
The firm already has 160 patients frozen in specialised tanks of liquid nitrogen at its headquarters.
Mr Kowalski said that when the first patients are reanimated depends on the rate at which modern medicine improves.
'It depends on how much technology like stem-cells advances,' he said.
Cryonics, also known as cryogenics and cryopreservation, is the art of freezing a dead body or body parts in order to preserve them.

Dennis Kowalski (pictured), president of the US-based Cryonics Institute – an organisation fronting the human freezing process – has now claimed scientists could reanimate one of these corpses within the next ten years
CRYONICS: THE FACTS
WHAT IS CRYONICS?
The deep freezing of a body to -196°C (-321°F).
Anti-freeze compounds are injected into the corpse to stop cells being damaged.
The hope is that medical science will advance enough to bring the patient back to life.
Two main US organisations carry out cryonics in the US: Alcor, in Arizona, and the Cryonics Institute, in Michigan.
Russian firm KrioRus is one of two facilities outside the US to offer the service, alongside Alcor's European laboratory in Portugal.
HOW IS IT MEANT TO WORK?
The process can only take place once the body has been declared legally dead.
Ideally, it begins within two minutes of the heart stopping and no more than 15.
The body must be packed in ice and injected with chemicals to reduce blood clotting.
At the cryonics facility, it is cooled to just above 0°C and the blood is replaced with a solution to preserve organs.
Cryonpreservation is the deep freezing of a body to – 196°C (-321°F). Anti-freeze compounds are injected into the corpse to stop cells being damaged
The body is injected with another solution to stop ice crystals forming in organs and tissues, then cooled to -130°C.
The final step is to place the body into a container which is lowered into a tank of liquid nitrogen at -196°C.
WHAT'S THE CHANCE OF SUCCESS?
Many experts say there is none.
Organs such as the heart and kidneys have never been successfully frozen and thawed.
It is even less likely a whole body, and the brain, could be without irreversible damage.
HOW MUCH DOES IT COST?
Charges at the Cryonics Institute start at around £28,000 ($35,000) to 'members' for whole-body cryopreservation.
Rival group Alcor charges £161,000 ($200,000) while KrioRus' procedure will set you back £29,200 ($37,600).
HOW LONG BEFORE PEOPLE CAN BE BROUGHT BACK TO LIFE?
Cryonics organisations claim it could be decades or even centuries.
However, medical experts say once cells are damaged during freezing and turned to 'mush' they cannot be converted back to living tissue, any more than you can turn a scrambled egg back into a raw egg.
Advocates see it as a miracle procedure to cheat death, with the hope that they will be revived once medical science has progressed far enough to cure whatever killed them.
Currently, it is only legal to freeze someone when they have just been declared dead.
The freezing process must begin as soon as the patient dies in order to prevent brain damage, with facilities currently available in Russia, the US and Portugal.
In the procedure, the body is cooled in an ice bath to gradually reduce its temperature bit by bit.
Experts then drain the blood and replace it with an anti freeze fluid to stop harmful ice crystals forming in the body.
Source: http://www.dailymail.co.uk
Olive Leaf and Longevity. Major Health Benefits Discovered in Recent Research

Scientists have isolated the unique molecule that provides olive oil with its multitude of health and life-extending benefits. Known as oleuropein, it is the polyphenol that can help lower bad cholesterol and blood pressure, prevent cancer, protect against oxidative damage, and help guard against cognitive decline.1,2 Oleuropein provides the distinctive tangy, pungent, almost bitter flavor found in high quality extra virgin olive oils.2 It's also responsible for most of olive oil's antioxidant, anti-inflammatory, and disease-fighting characteristics.2-4 In fact, when oleuropein was given to animals with tumors, the tumors completely regressed and disappeared in 9 to 12 days!5
The olive tree (Olea europaea) produces oleuropein abundantly in its leaves as well as in the olive fruit itself, and special processing techniques now allow for the extraction of a stable, standardized form of oleuropein. That means that consumers can have access to one of the most beneficial components of olive oil without the necessity of consuming excessive amounts of olive oil.
Olive leaf extracts and their oleuropein constituents are best known for their blood pressure-lowering effects, but the latest studies reveal their health benefits extend well beyond that. Additional anti-inflammatory and antioxidant properties offer promise in fighting atherosclerosis, diabetes, cancer, neurodegenerative diseases, and even arthritis.
Blood Pressure
Animal studies demonstrate that olive leaf extracts lead to significant drops in elevated blood pressure.6,7 Remarkably, these effects are evident when supplementation occurs either before or after the animals develop hypertension. This means that the extracts have the ability to both prevent and treat high blood pressure.8
The drop in blood pressure is accompanied by reduced pressure in the heart's left ventricle. This results in improved blood flow to the heart's own coronary blood vessels. Additional human studies demonstrate the ability of olive leaf extracts to significantly reduce blood pressure measurements.9
One particularly fascinating study was conducted among identical twins with borderline hypertension (blood pressure in the range of 120-139 mmHg over 80-89 mmHg).10 Studies of identical twins virtually eliminate genetic variations which may impact study results. After 8 weeks, placebo recipients showed no change in blood pressure from baseline, but patients supplemented with 1,000 mg/day of olive leaf extract dropped their pressures by a mean of 11 mmHg systolic and 4 mmHg diastolic.10 The supplemented patients experienced significant reductions in LDL cholesterol.
A human study measured olive leaf extract against captopril, one of the conventional drugs used for treating hypertension.11 In this study, patients with stage-1 hypertension (140-159 mmHg over 90-99 mmHg) took either 500 mg of olive leaf extract twice daily, or 12.5 mg of captopril twice daily, which was increased as needed to 25 mg twice daily. After 8 weeks of treatment, both groups experienced a drop in mean blood pressure from baseline (11.5 and 13.7 mmHg systolic; 4.8 and 6.4 mmHg diastolic, respectively), with no significant difference between the two groups. In other words, the olive leaf extract performed as well as the prescription drug. A closer look in the laboratory reveals the reason for this equivalence. Although they utilize different mechanisms of action (oleuropein acts as a natural calcium channel blocker and captopril is a well-known ACE-inhibitor), both oleuropein and captopril function inside the vasculature to decrease the tension in the walls of blood vessels and promote widening of the vessels (vasodilation), ultimately lowering blood pressure.12-15
Important!
The proven blood pressure-lowering effects of olive leaf extracts are potent enough to warrant caution if you are taking prescription blood pressure drugs.60 If you are on blood pressure medication, it's essential that you speak to your prescriber before starting supplementation.
Arterial Health
Blood pressure is only one measure of cardiovascular health; arterial health is equally important. The endothelial cells that line arterial walls play a key role in maintaining blood flow and pressure; they also regulate the distribution of smooth muscle cells and sustain an even flow of blood through vessels. Endothelial dysfunction is one of the earliest stages in hardening of the arteries (atherosclerosis), which occurs when plaques build up in the arterial walls. These plaques eventually block blood flow and can trigger a heart attack or stroke.
Olive leaf extracts fight endothelial dysfunction at multiple levels. They increase the production of nitric oxide, a signaling molecule that helps relax blood vessels.16,17 They reduce the production and activity of a class of molecules known as matrix metalloproteinases, or MMPs.18–20 Excessive MMP activity literally dissolves the gel-like matrix that holds cells together, making vessel linings increasingly vulnerable to plaque damage. They also help prevent the oxidation of LDL-cholesterol, which is one of the earliest events in developing atherosclerosis.21–23 Oxidized LDL triggers inflammation, further damaging arteries, and olive leaf extract has multi-targeted anti-inflammatory effects.20,24,25
Polyphenol compounds found in olive leaves have been shown to help directly prevent the formation of arterial plaques (and thereby reduce the risk of heart attack and stroke) in two ways. First, they reduce the production and activity of a series of "adhesion molecules."26–28 These substances cause white blood cells and platelets to stick to arterial walls, resulting in early plaque formation. Second, they reduce platelet aggregation (clumping) by multiple mechanisms, which reduces the risk that tiny clots will form at sites of plaque to produce a stroke or heart attack.29,30
Diabetes
The diabetic (and pre-diabetic) state of chronic blood sugar elevation imposes substantial oxidative stress throughout the body, triggering inflammation and tissue damage that rapidly accelerates aging. Treatments for diabetes have two main goals:
lowering blood glucose to normal levels, and
limiting the damage done by the inevitable blood sugar spikes that still occur.
Olive leaf extracts are showing real promise in both of these areas. In animal and basic lab studies, olive leaf extracts and oleuropein have been found to lower blood sugar through several mechanisms.31–34 They slow the digestion of starches into simple sugars, slow absorption of those sugars from the intestine, and increase the uptake of glucose into tissues from the blood.31,32 They protect tissues from the oxidant damage caused when glucose binds to proteins in the process called glycation.33,34 They also increase levels of other natural antioxidant systems in the body, broadening the degree of protection.33
These mechanisms have directly observable benefits. Studies show that diabetic animals supplemented with olive leaf extracts experience significant reductions in blood sugar and cholesterol.33,35 In a dramatic head-to-head study, diabetic rats were treated with either olive leaf extract or glyburide (Diabeta®), a common glucose-lowering drug.35 By the end of the study, the antidiabetic effects of the extract proved superior to those of the drug.35
One intriguing study showed that when lab rats were fed a high-fat, high-carbohydrate diet, they developed all the signs of metabolic syndrome (excessive abdominal fat, hypertension, abnormal lipid profile, and impaired glucose tolerance).36 But when animals were fed that unhealthy diet along with olive leaf extracts, virtually all of the metabolic abnormalities improved or, in some cases, normalized.36
Human studies reveal that supplementing with 500 mg of olive leaf extract once daily resulted in significant reductions in hemoglobin A1c levels, the standard marker of long-term exposure to elevated blood sugar in diabetic people.31 Supplementation also lowered fasting plasma insulin levels, an important point because chronic insulin elevations may contribute to diabetics' higher cancer risks.31,37
Cancer
The Mediterranean diet is renowned for its ability to reduce the risk of cancer.38,39 While numerous aspects of the diet contribute to this risk reduction, there's growing evidence that olive oil—and specifically its oleuropein content—are key components of the diet's anti-cancer effects.
Studies show that oleuropein's antioxidant effects help it battle cancer formation at its earliest stages. Olive leaf extracts inhibit DNA damage from reactive oxygen species, which is the very first step in development of malignant cells.40 Once cells become cancerous, they rely on a host of chemical signaling factors that promote their growth and organization into tumors. Olive leaf compounds are known to inhibit growth factors and disrupt signalling pathways.41–43 Oleuropein also suppresses an enzyme cancer cells rely on to derive and store energy from dietary carbohydrates.44
Oleuropein and olive leaf extracts have numerous other mechanisms of action against cancer:
They help prevent inflammation, another major promoter of tumor growth.41
In breast cancer cells specifically, oleuropein reduces malignant cells' ability to respond to estrogen, the female hormone that many breast cancer cells depend on for their survival.43
Oleuropein inhibits the production of the "protein-melting" enzymes that cancer cells need in order to invade healthy tissues and metastasize to distant parts of the body.19
These mechanisms have now been shown in laboratory and animal studies to reduce the rates of occurrence, and subsequent development, of a broad variety of cancers, including those of the brain, head and neck, breast, liver, bladder, prostate, and skin, as well as leukemia.42,43,45–49
In one especially vivid study, mice with a high spontaneous cancer rate were orally supplemented with oleuropein.5
The tumors completely regressed and disappeared in 9 to 12 days! When the tumors were examined before they vanished, they were found to have a disordered, crumbly consistency, and no cancer cells remained alive within.
Neuroprotection
Olive extracts help protect the brain and central nervous system from the destruction brought on by strokes and age-related degenerative conditions such as Alzheimer's and Parkinson's diseases.50 They accomplish this by suppressing inflammation and reducing the damage done by oxidative stress.
In acute brain injuries such as those caused by a stroke or trauma, damaging processes such as oxidative stress occur within minutes of the original event—and, ironically, are worsened by the return of normal blood flow to the area.50,51
Researchers found a number of positive effects in animals that were pre-treated with olive leaf extract and then induced with a stroke. Compared with untreated animals, the treated animals experienced a sharp reduction in markers of oxidation and an increase in normal cellular antioxidant systems.52,53 Microscopic examination of brain tissue revealed a similar decline in injury to brain cells and up to a 55% decrease in the volume of dying brain tissue.50 Similar results are shown in experimental spinal cord injury in animals pretreated with oleuropein.53
Olive leaf extracts offer similar protection for neurodegenerative diseases. Oxidative stress occurs more gradually in neurodegenerative diseases. However, the effects add up over a lifetime, producing inflammation and other changes that result in the accumulation of abnormal proteins that interfere with brain function and kill neurons. Olive leaf extracts help prevent these abnormal proteins from assembling into the neurofibrillary tangles seen in the brains of people with Alzheimer's and similar diseases.54–56
Arthritis
Olive leaves and their extracts have long been used in the Mediterranean as folk remedies for arthritis. Now, scientific evidence has proven that olive leaf extracts can in fact interfere with the development of several different kinds of arthritis, including gout, rheumatoid arthritis, and osteoarthritis.
Gout is caused by the accumulation of uric acid crystals in joints, the byproducts of impaired recycling of DNA and RNA in cells. In a mechanism identical to that of allopurinol (the gold standard drug therapy for gout), oleuropein prevents the buildup of uric acid by inhibiting xanthine oxidase, the enzyme responsible for converting DNA and RNA into uric acid.57
Oleuropein has also been found to help prevent and treat symptoms of rheumatoid arthritis. When administered at the earliest sign of arthritis in animal models, oleuropein prevented symptoms from developing and also produced marked improvement in the microscopic appearance of joint tissue from affected animals. When administered after arthritis was fully developed, there was significant improvement in inflammatory changes to joints, compared with untreated animals.58
Oleuropein had similar benefits on osteoarthritis. In animal models of this degenerative joint disease, olive leaf extract improved joint swelling, improved the microscopic appearance of joint tissue, and prevented the production of inflammatory cytokines.59
Summary
The Mediterranean diet reduces your risk for virtually every condition associated with aging. Olive oil is a major component of that diet. Olive leaves contain higher amounts of oleuropein, a polyphenol with unique health-improving attributes. These extracts have been used in traditional medicine for centuries to improve age-related diseases.
Now, scientific evidence has shown that these extracts have a remarkable impact on blood pressure and heart disease—and they can help protect against other age-related chronic conditions as well. Convincing evidence now shows that oleuropein-rich olive leaf extracts help prevent many of the underlying factors leading to diabetes, cancer, neurodegenerative diseases, stroke, and arthritis.
Extra-virgin olive oil and olive leaf extract should be considered an important component of one's health and longevity program.
Thought Communication Will Replace Human Speech by the Year 2050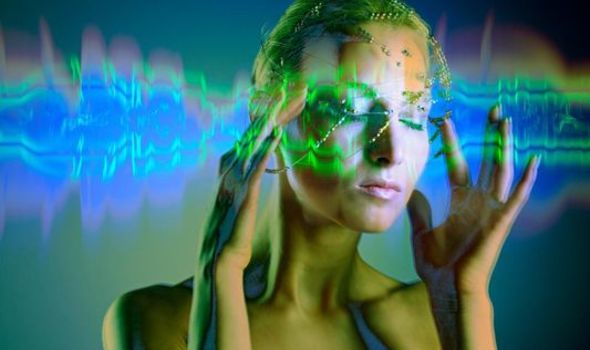 This would certainly be fun and exciting but like with most other technologies there would be a great risk of misuse.
via Express UK:
HUMAN speech will become a thing of the past by the year 2050, by which time we will communicate by thought via a computer-generated collective consciousness, it has been claimed
Marko Karjnovic unveiled his ideas at The Museum of the Future as part of the World Government Summit in Dubai.
The Hybrid Intelligence Biometric Avatar (HIBA), will understand the feelings of people connected to it, take on their personas, exchange information with them and even become part of the fabric of their brains.
Mr Karjnovic, who has produced the exhibit, explained: "It is very similar to the work of Elon Musk – it is an open source platform for humanity.
"HIBA will have the ability to connect the minds of the most clever of us, combining those minds with everything it can find out practically and put it all together in hybrid intelligence."
He suggested the technology would enable people to use "brain to brain communication" anywhere on the planet.
HIBA would work in much the same way as existing AI applications such as Siri and Alexa, but on a much grander and more sophisticated scale.
The research suggests it will be more effective than verbal communication and will "enable people to connect with friends, family or business owners in a more profound manner".
Mr Krajnovic said: "In 2018, the highest level of AI relies on collecting data from the internet.
"HIBA will be able to do this and also collect data from us, people themselves and ask questions verbally."
As part of the exhibition HIBA, visitors are encouraged to stand on pedestals which surround the AI avatar where their faces become part of HIBA.
The avatar tells them: "I am made of you. You complete me and help me grow.
"You allow me to evolve – with each synergy I learn more, through this oneness we can achieve great things."
The United Arab Emirated launched its Artificial Intelligence Strategy in October 2017, and is the centre of pioneering research in the field.
A recent study by accountancy firm PwC suggests that AI will contribute £227billion ($320bn) to the Middle East economy by 2030.
Ciaran McGrath
Express UK
Scientists Reverse The Age of White Blood Cells In A Female Human Being – They're Now 20 Years Younger
Elizabeth Parris, the CEO of Bioviva USA Inc, has become the very first human being to successfully, from a biological standpoint, reverse the  age of her white blood cells, thanks to her own company's experimental therapies. Bioviva utilizes intramural and extramural peer-reviewed research to create therapies for age-related diseases (Parkinson's, Alzheimer's, cancer, heart-disease), and now, they have reversed 20 years of 'telomere shortening' in a human for the first time.
Telomeres are short segments of DNA that cap the ends of every chromosome and act as a protective feature against wear and tear, which occurs naturally as the human body ages. As we age, these telomeres become shorter and shorter as our cells continue to divide more and more. Eventually they become too short to protect the chromosome, which is what causes our cells to malfunction and age related diseases to start setting in.
In September of last year, the 44 year old volunteered to partake in two of her own company's experimental gene therapies; one intended to battle stem cell depletion, which happens when we age and leads to various age related diseases, and the other intended to protect against loss of muscle mass with age.
In Parrish's case, specialized clinical testing in Houston, Texas, revealed that her telomeres were short for her age, which left her vulnerable to age-related diseases earlier on in life.
This type of gene therapy has been tested before, but prior to Parrish, it had only been used to lengthen the telomeres of cultured cells and mice; it has never before been tried on a human patient. The successful trial in mice was conducted by Maria Blasco and her team at the Spanish National Cancer Research Centre (CNIO) in Madrid, who reported the telomerase gene result in 2012.
Blasco told The Scientist in an email, "We demonstrated that AAV9-Tert gene therapy was sufficient to delay age-related pathologies and extend both median and maximum longevity in mice. Many pathologies were delayed, including cancer." (source)
After the gene therapy was completed on Parrish, the company's website revealed the astonishing results of the experiment:
In March 2016, the same tests were taken again by SpectraCell revealed that her telomeres had lengthened by approximately 20 years, from 6.71kb to 7.33kb. This implies that Parrish's white blood cells (leukocytes) have become biologically younger. These findings were independently verified by the Brussels-based non-profit HEALES (HEalthy Life Extension Company), and the Biogerontology Research Foundation, a UK-based charity committed to combating age-related diseases.
After learning of the experiment's success, Parrish remarked that "if these results are anywhere near accurate, we've made history." The company will continue to monitor her blood in the months and years to come, and will be testing new gene therapies to restore age related damage. Researchers still need to determine if the success seen in leukocytes can be extended to other organs and tissues, as well as repeated in other patients. For now, this is the first and only instance of such therapy being used (and successful) on a human, and was intended to prove the safety of this technique. Long term scientific scrutiny is still necessary to say for certain whether this is a safe and viable procedure, but what's happened so far is almost unbelievable.
It's a very promising discovery, and one that has already attracted attention from various investment and scientific communities. One example is Deep Knowledge Life Sciences (DKLS), a UK investment fund company which has already made BioViva a portfolio company of theirs.
According to Parish, "the best-case scenario would be that we added 20 years of health onto the leukocytes, and the immune system might be more productive and catch more of the bad guys." "But we have to wait and find out. The proof will be in the data," she said.