The First Aliens We Discover May Be Purple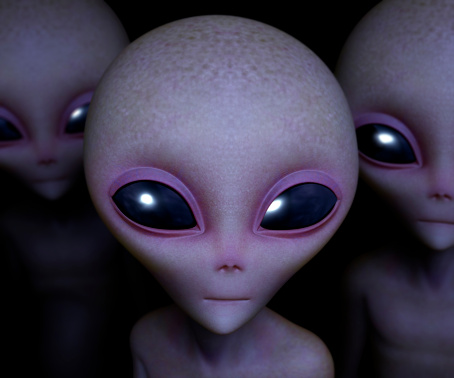 In our quest to discover strange new life on strange new worlds, a group of astronomers has modeled potential alien worlds using Earth's biological history as a framework. From this they have determined that if we are to detect extraterrestrial biology, we should fine-tune our search to the color purple.
As we discover more and more worlds orbiting other stars in ever more biologically-pleasing orbits, the question "are we alone?" becomes increasingly acute. It's inevitable that we will soon discover an alien world with Earth-like dimensions, orbiting a sun-like star within its habitable zone. But until we develop the means to remotely probe that world's atmosphere, we can never be sure if it is truly habitable.
Looking for a "true" Earth analog is fraught with challenges. Are we looking for a planet with the same characteristics as modern Earth, or do we try to model our planets during different epochs and work out when Earth life would have been at its most detectable? Life on Earth has been around for the best part of 4 billion years, when would have been best for an alien civilization to detect terrestrial life and what would they have needed to look for?
It's exactly this question that an international team of researchers is trying to answer.
"Clearly what we know about our planet will be our guideline for the characterization of (small rocky worlds in the habitable zones of their stars)," writes the team, headed by Esther Sanroma of the Instituto de Astrofísica de Canarias (IAC), Spain, in a paper accepted for publication in the Astrophysical Journal. "But the Earth has been inhabited for at least 3.8 (billion years), and its appearance has changed with time."
3 billion years ago, during the Archean eon, the Earth was likely dominated by purple bacteria, a photosynthetic microorganism that inhabited the land and ancient seas. These organisms would have had a very distinctive spectroscopic fingerprint and a tell-tail sign that Earth was covered in a basic form of life.
By modeling different distributions of this microbe throughout the planet — in the oceans, on the land, around coastlines and during different atmospheric conditions — Sanroma's team used a radiative transfer model "to simulate the visible and near-(infrared) radiation reflected by our planet." By doing so, they were able to determine that by using multi-color photometric observations, distant observers would be able to "distinguish between an Archean Earth in which purple bacteria inhabit vast extensions of the planet, and a present-day Earth with continents covered by deserts, vegetation or microbial mats."
When looking for Earth-like worlds, the researchers emphasize the need for exoplanet hunters to be aware that they may not discover a modern-looking Earth-like world, they may stumble across a purple bacteria-dominated world with a very distinctive photometric signature more fitting with an ancient Archean eon Earth-like world.
"Earth is the only planet where life is known to exist; thus observations of our planet will be a key instrument for characterization and the search for life elsewhere. However, even if we discovered a second Earth, it is very unlikely that it would present a stage of evolution similar to the present-day Earth."
Purple plants may thrive under binary stars.
University of St. Andrews
This isn't the first time that purple alien worlds have been discussed as a possibility. In 2011, researchers examined the exotic energy-generating regimes hypothetical alien plant life would need to develop under sunlight from binary stars.
Over 25 percent of sun-like stars and 50 percent of red dwarf stars exist in binary pairs. Should there be any planets in orbit around binary systems, any life — be it flora or fauna, or some alien form of life that we can't comprehend, let alone categorize — would be exposed to a broad spectra of light, stretching far into ultraviolet wavelengths. The upshot of this would be purple hued (or even black) plant life that has evolved to optimize photosynthesis.
It seems that in the hunt for extraterrestrial life, all roads lead to purple.
Publication: Characterizing the purple Earth: Modelling the globally-integrated spectral variability of the Archean Earth, E. Sanromá, E. Pallé, M. N. Parenteau, N. Y. Kiang, A. M. Gutiérrez-Navarro, R. López, P. Montañés-Rodríguez, 2013. arXiv:1311.1145 [astro-ph.EP]
Image credit: NASA (purple added)
Full Disclosure: Navy Commander Details His Bizarre UFO Encounter
A retired Navy Commander released his official statement about that one time he had a UFO encounter, witnessing a bizarre craft rising out of the ocean and flying past his plane.
On February 10, 1951, Navy pilot and officer Graham Bethune, along with his crew, was flying in a mission from Iceland to Newfoundland.
While finishing the mission, they experienced something rather inexplicable. This event marked the whole life of the ex-Navy commander and the rest of the crew as well.
Namely, the members of the mission noticed a bizarre light on the ocean's watery surface around 300 miles from Newfoundland.
These lights were so eminent and scattered throughout a large area hence the men felt like they were flying over a city.
During the Disclosure Project Conference in Washington DC in 2001, ex-commander Bethune explained his weird  UFO encounter.
"As we approached this glow it turned to a monstrous circle of white lights on the water. Then we saw a yellow halo, small, much smaller than whatever it was launched from, about fifteen miles away."
In only a matter of seconds, the gleaming UFO equaled their altitude. Thus, Bethune had to free the autopilot and draw the plane's nose down in order to dodge a crash. But soon, the object shifted going towards them.
"As the UFO approached my plane and flew alongside it, we could see the domed craft which had a corona discharge," he said.
At the same time, certain plane instruments started failing due to the powerful electromagnetic disruptions the UFO generated.
The plane had 31 passengers, a psychiatrist and of course, the crew aboard. All of them watched as the event was unrolling.
As soon as the plane landed, the witnesses were questioned and pressured on signing a non-disclosure form. Their testimonies, however, were upheld by radar data from an Air Force station in Goose Bay, Labrador.
Do you believe Mr. Bethune and his crew really experienced a true UFO encounter? Tell us your opinion.
Will Vladimir Putin Disclose Alien Presence?
A couple of major news outlets today tossed up headlines saying Vladimir Putin is about to disclose the reality of alien presence on earth. A potential Putin UFO disclosure statement would be world-changing.
The claim comes from the Paradigm Research Group founder, Stephen Bassett. Bassett is a US lobbyist on the issue of alien disclosure (he's the only one).
If I had two minutes with Putin, my only question would be why do you not tell people about the ET presence. I believe Vladimir Putin is well aware of the ET presence. ~Stephen Bassett in a Russian Network TV interview.
Essentially, Bassett believes a global gag order keeps world leaders from disclosing the truth about aliens and UFOs.
Where's the Evidence?
I went over all the news articles I could find regarding this revelation and there's not as much interesting to it as I'd hoped.
Bassett traveled to Russia hoping to convince Putin to disclose what he knows, if anything, about aliens. He never actually got to speak to Putin though. He only had an interview with a Russian television network where he explained his beliefs.
Unfortunately, regardless of what Vladimir Putin knows, there's nothing in Bassett's interview to suggest he might be considering any type of UFO disclosure.
Putin UFO Disclosure?
So what might Putin know about UFOs?
Well, he sure as hell knows more about what's going on than I do. The Russian interest in possible extraterrestrial technology is unquestioned. If there was anything going on, Putin would be one of the first to be grabbing the intel.
I believe Vladimir Putin is well aware of the ET presence. ~Bassett
Whether it happens or not, once one leader spills the beans it's likely that more will follow. I'd love for Putin or Trump to come out and say, "yes aliens are visiting us and here's proof." It's highly unlikely though. There's always the possibility that our world leaders don't even have proof.

Perhaps one day this will be the image with the headline: "Vladimir Putin provides proof of alien involvement on Earth"
Conclusion
The articles I found touting the Putin UFO disclosure seem to really be reporting the beliefs of a specific researcher. But it turns out, he doesn't have any real information about Putin's intentions.
I would still be cool though if he said something. It's fun to think about. I'll keep hoping that one day it happens.
Mysterious underwater object link to 'Tic Tac' UFO sighting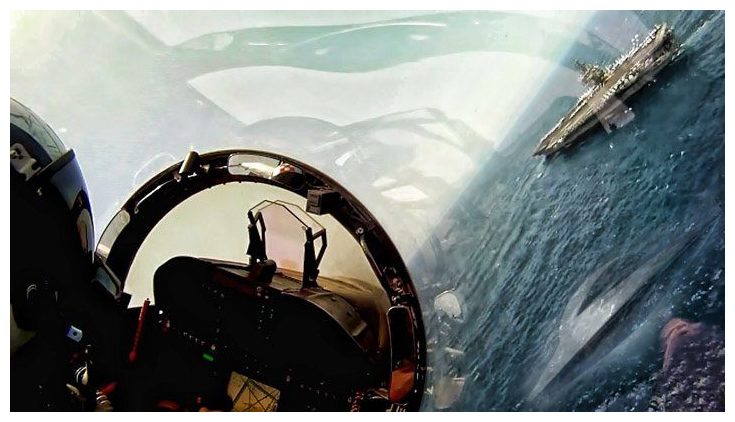 Remember that undated report on the Nimitz UFO incident discovered by a news team in Las Vegas?
Not only did it detail the capabilities of the supposed alien craft, it also hinted at another mysterious object encountered by a different pilot during the training exercises: Something huge and submerged beneath the waves encountered by a Navy fighter pilot.
The details are vague, but they certainly deepen the mystery of what happened off the coast of San Diego.
According to the report (turn to page 6), a Lt. Col. was doing a Function Test Flight (a test to see if the plane was fully functional after being repaired) when he was asked to go check out an "unidentified airborne contact," along with two other pilots.
He was asked if he had any ordnance (weapons) on board, to which he replied no.
Officials say this was a strange question; no air controller had ever asked him that when dealing with an unknown contact situation.
Soon after, he came close to the coordinates of the unknown object and was told to "skip it" and head back by the controller.
Instead, the Lt. Col. decided to go check it out.
What he found was a "disturbance" in the water between 50 and 100 meters in diameter that was close to a round shape.
It created a large area of frothing white water, and reminded the pilot of "something rapidly submerging from the surface like a submarine or a ship sinking."
Soon after, he looked toward the area again and found no trace of the disturbance or any craft near the spot.
According to the report, the disturbance may have been caused by an AAV that was 'cloaked' or 'invisible to the human eye.'
The report came to light roughly a month ago when it was published by I-Team, a Las Vegas investigative news team that covers everything from crime to local events.
It's still unclear whether the document is authentic, but if it is, it's one of the most persuasive pieces of evidence for modern UFOs.