FDA Wants to Shut Down Adult Stem Cell Therapy as its Healing Successes are Experienced Around the World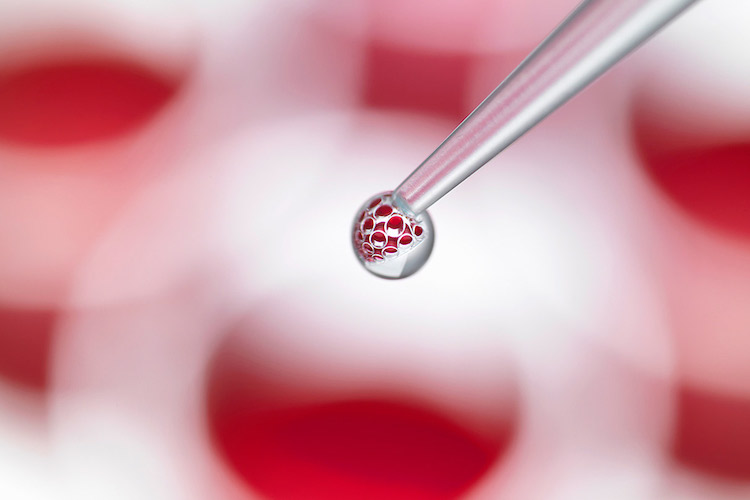 Paul Fassa, Health Impact News
Waking Times
Adult stem cell therapy is enjoying widespread success around the world, but if the FDA gets its way, it may soon be banned here in the U.S.
There have been nearly 12,000 adult stem cell therapies performed in the United States with an over 90 percent success healing rate for mostly joint and spinal conditions. It involves using the patient's own stem cells, so no patent-able drugs are involved.
They are targeting the most influential stem cell scientist in the U.S., Dr. Kristin Comella in Florida.
Differentiating the Types of Stem Cell Therapy
Many consider stem cell therapy the future of medicine. A stem cell can rebuild or create new cells in tissues, even in organ tissues other than those from which they had originally existed. 
They could be considered seeds for growing body tissues. They are mostly able to function for cellular repair and growth no matter what organ is in need of repair or healing from chronic inflammation.  
There is a considerable controversy surrounding stem cell therapy research, a branch of regenerative medicine.Much of the controversy has to do with not differentiating between adult stem cell therapy and embryonic stem cell therapy. 
Embryonic stem cell therapy is the controversial one. It cultures or creates stem cells from terminated or aborted fetuses. 
Currently, the FDA is harassing stem cell clinics that do not derive their stem cell solutions from aborted fetus tissue. They extract the stem cells from the patient's own adipose tissue and inject them into areas where that same patient needs repair. It's an autologous process called adult stem cell therapy.
U.S. Stem Cell based out of South Florida is one of the clinics being targeted by the FDA, and the clinic's Chief Scientist is Dr. Kristin Comella, PhD. 
Many other nations have been using adult stem cell therapy successfully over the past 15 years, leaving the USA dead last in this field. The FDA is trying to make sure it stays that way and allows costly pharmaceutical versions to prevail. 
Dr. Kristin Comella and her clinic have been under attack from the FDA. 
This short 3-minute video was produced interviewing Dr. Comella and some of her patients.
Examining and Comparing the Different Types of Stem Cell Therapy
Human embryonic stem cell (hESC) therapy has received most of the media's attention and government support. But it is the most controversial because it involves extracting tissues from terminated human embryos, aka aborted fetuses.
In addition to moral and ethical issues, human embryonic stem cell (hESC) solutions create cells so rapidly where they're injected they lead to cancerous tumors. To avoid that, researchers have to use immuno-suppressant drugs to curb the embryonic stem cells' tendency toward cancer. 
Using pharmaceutical drugs to curb hESC cancer side effect issues leads to other unexplored and unexpected side effects from those patented stem cell solutions. 
But the profit motive for embryonic stem cell therapies was strong and a lot of government funds had been put into its research. Pharmaceutical companies were motivated because they could patent stem cells created from embryonic tissues.
Bone marrow stem cell therapy was among the first to depart from flawed hESC (human embryonic stem cell) therapies developed over the past two decades. Bone marrow stem cell therapy was the segue into the adult stem cell therapy movement.
Bone marrow extractions are painful, requiring general anesthesia. It's relatively difficult and expensive compared to adipose (fat) tissue stem cell harvesting. 
Bone marrow's high white blood cell count also encourages inflammation, making it counter-productive for patients already suffering from chronic inflammation or autoimmune disorders. 
Most importantly, adipose (fat) tissue yields up to 500 times more mesenchymal stem cells than bone marrow sources, according to Dr. Comella. These are potent stem cells that can differentiate into a wide variety of other cell types. Furthermore, the adipose white blood cell count is lower than bone marrow matter. 
Overactive, confused immune responses attack organs continually and create chronic inflammation and autoimmune diseases. The lower white blood cell count automatically lowers the risk of further inflammation among patients already suffering from chronic inflammation and autoimmune diseases.  
The outpatient treatment involves creating a very small and shallow incision that won't require stitches on an area of skin covering adipose tissue (fat). From there, liposuction can withdraw a portion of the fat. This part of the procedure requires only a local anesthetic.
Then what is extracted is spun at high speed in a special centrifuge to isolate the stem cells which are then purified for IV drip delivery or injection into the same patient from whom it was extracted. Total costs range from five to ten thousand dollars or more in some cases.
Dr. Comella and her colleagues' mission is to get adult stem cell therapy available for everyone. Private and government health insurance providers cover medical treatments that are much more expensive. 
Why not cover one that would save money with its lower expense and fewer side effects?
Over the years, there have been nearly 12,000 adult stem cell therapies performed in the United States with an over 90 percent success healing rate for mostly joint and spinal conditions as well as heart and lung issues.
But the three known adverse side effect cases continually get all the media attention.
The Panama College of Cell Science, which helped launch Kristin Comella's research and development, had this to say about her:
Perhaps the most influential clinician on the subject of adult stem cell therapy, Dr. Comella has been able to quietly develop patient treatment protocols and treat patients via collaborating physicians and health care providers using legal patient-specific FDA guidelines, including studies permitted by Institutional Review Boards, patient-specific stem cell clinical trials, and direct treatments using the patients own stem cells that are harvested and re-injected for therapeutic purposes.

Through Dr. Comella's leadership, she and her team have trained and certifiedmore than 700 physicians worldwide in adult stem cell therapy.(Source)
The interview below allows the energetic Dr. Kristin Comella to give a thorough and upbeat description of adult stem cell therapy. 
Big Pharma Is Using the FDA to Eliminate "Unregulated" Adult Stem Cell Competition
Since the late 1990s, adult stem cells used therapeutically were not under the control of the FDA and the adult stem cell movement took off.
There were complaints from some MDs that the adult stem cell practice should be regulated by the FDA. The Panama College of Cell Science responded to those outcries with this statement:
The motive in opposing adult stem cell therapy is money. The big institutions want to keep federal funding of embryonic stem cell research at a high level with the promise that cures are "just around the corner" despite the fact that embryonic stem cells will never be useful in any way for patient treatment because they immediately cause tumors when transplanted. (Source)
Adult stem cell therapy is an autologous treatment method. The stem cells are not lab-created. They are only isolated and purified after extracting them from the patient being treated. Injecting them back into that patient powers up the body's own healing mechanism to overcome chronic ailments. 
The FDA didn't and shouldn't have anything to do with regulating stem cells from one's own body. That situation has recently been arbitrarily and suddenly changed.    
Around 2014, the FDA started tweaking their guidance rules for stem cell therapy with the purpose of getting new rules made into laws through Congress that could be interpreted according to FDA whims and enforced arbitrarily. Their agenda is to consider adult stem cells as FDA-regulated drugs.
During our phone conversation, Dr. Comella explained how the FDA ignored testimonies from adult stem cell practitioners during their 2015 public hearings regarding new guideline proposals. Then they arranged to create new rules behind closed door meetings that included pharmaceutical industry allies and insiders.  
The result was that by 2017, the FDA's hands-off policy with adult stem cell therapy came to a sudden halt after years of highly successful stem cell practice. 
By 2018, the FDA got nastier with the "the most influential clinician on the subject of adult stem cell therapy" as its target. The FDA started doing inspections of Dr. Comella's South Florida clinic that are designed for labs that manufacture drugs. 
The standards for hospitals and clinics are not as strict as drug manufacturers. Those inspections were inappropriate for a clinic. But those inspections made it easier to create damaging reports.
When the inspectors came by, they demanded to go into rooms while treatments were taking place with semi-nude or nude patients, which Dr. Comella prohibited. The inspectors also demanded to view patient medical records. She allowed that after redacting their names on the copies she gave them. 
For her actions to protect patients' privacy, inspectors allegedly cited Dr. Comella for resisting and obstructing FDA inspections. 
Soon after the inspections, the FDA served Dr. Comella with a lawsuit for practicing medicine with unapproved drugs. The "drugs" were only those stem cell solutions drawn from patients to be used on them.
The FDA has allegedly offered to drop the lawsuit if Dr. Comella signed an agreement to stop doing adult stem cell therapy and no longer promote it.
She refused. She said she has witnessed people leave their wheelchairs for good from this therapy. The trial is set for a Federal Court hearing beginning June 2019, in Miami, Florida.
If Dr. Comella loses this court case, adult stem cell therapy in the USA may be forced out of the country and only be available to those who can afford medical tourism.
The 5G Roll Out of 20,000 Telecom Satellites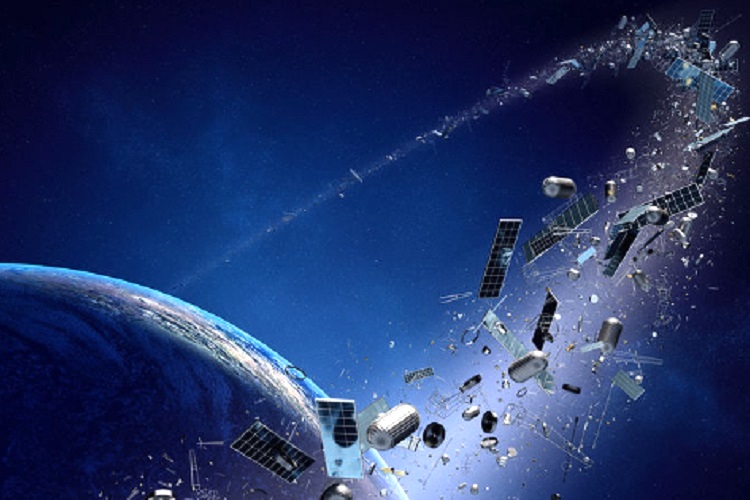 Gary Null, PhD, GreenMedInfo
Waking Times
For years, scientists have warned about the dangers of enormous amounts of debris orbiting our planet. Aside from wrenches and other tools used by astronauts, plastic bags, and yes even a toothbrush, according to the federally-funded Aerospace organization, the greater dangers are obsolete spacecraft, portions of damaged and disabled satellites, rocket fragments, flywheels, and nuclear reactor cores that have broken up or collided with various other objects. Yet even a screwdriver traveling at an average of 17,500 mph, with an impact velocity of 21,000 mph, can be very destructive if it were to crash into a satellite, rendering it inoperable. And this simply adds to more useless junk, now estimated at 128 million small bits of debris under 1cm and the 34,000 larger pieces, floating above our heads. Imagine being hit with a piece of space scrap the size of a sugar cube is "equivalent of standing next to an exploding hand grenade."
A Business Insider story about space debris noted that the US government already tracks 23,000 objects regularly, including China's bus-size Tiangong-1 space station that incinerated in orbit. In February of 2011, a Russian military satellite collided with an American Iridium commercial satellite. The former disintegrated into hundreds of thousands of pieces of debris while the latter spun out of control. Approximately 2,000 of these larger objects are being tracked regularly. Three thousand large objects from the Chinese anti-satellite weapon FY-1C, which the Chinese military deliberately blew up, also have to be routinely monitored. As more and more satellites, space stations, rocket and missile remains, and a variety of other orbiting technologies are shot into space, the more frequent these accidents will occur.
Julian Assange, a life that slowly fades (Video)
Julian Assange's father says his son may not be released from prison after revealing criminal acts perpetrated by the US.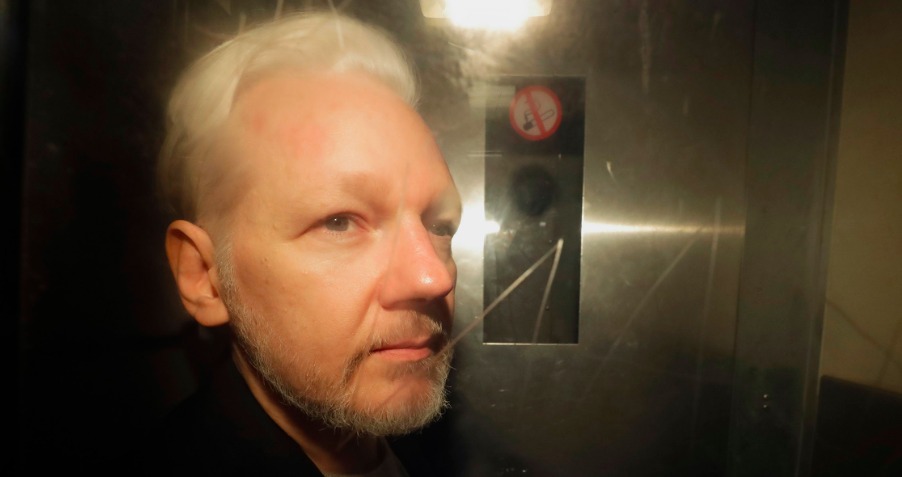 Australian journalist Julian Assange, founder of the WikiLeaks platform, which unveiled, among others, crimes committed by the United States (USA), is increasingly at risk of dying in jail, his father, John Shipton warned.
"Julian can die in jail after a 9-year persecution for revealing the truth of war crimes (in the US)," Shipton told reporters in London on Friday.
He said that this is the "bitter truth" after hearing the testimony of a United Nations (UN) rapporteur who visited Assange a few days ago in Belmarsh prison, southeast London, where he has been since last April, and who said that the life of the activist is in danger.
The UN special rapporteur on torture, Nils Melzer, said that Assange is suffering from an "inhuman situation" in Belmarsh, where he hopes the British justice will decide whether or not to request an extradition made by the United States, to respond to the alleged crime of conspiracy, among other charges.
On October 26, musician Roger Waters, founder of the progressive rock band Pink Floyd and known for his activism, said in an interview with RT that "they are clearly trying to kill Assange as much as they can."
"Julian Assange is becoming a warning to other journalists that if they tell the truth -particularly to power-' we will catch them, "Waters said.
On Monday, October 21, Assange appeared at a London court hearing, and seemed confused, as it was hard to remember his name and age, according to a report by Reuters.
According to that testimony, the judge asked the activist at the end of the hearing if he was aware of what was happening and replied: "not exactly."
Under normal circumstances, the Australian must have been released on bail after 50 weeks in prison and while his trial is taking place, but British justice chose to keep him in jail.
Judge Vanessa Baraitser, of the Court of Magistrates of the Westminster district of London, decided that Assange remains imprisoned due to his "history of evasion", as there are "substantial indications" to fear that he can again evade the action of justice.
The founder of WikiLeaks will face an extradition hearing to the United States on February 25 for 17 counts of espionage and one of conspiracy, which can lead to a sentence of up to 175 years in prison.
BBC film crew was held at gunpoint at Area 51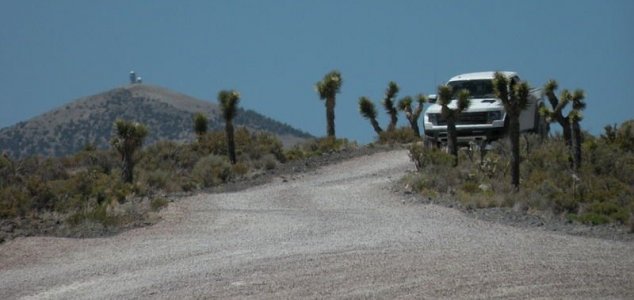 Image Credit: CC BY-SA 3.0 Jimderkaisser
Area 51 is well guarded. 
Comedian Andrew Maxwell and his crew once had their own harrowing experience near the secretive facility.
The incident, which occurred back in 2012 during filming of the BBC Three show 'Conspiracy Road Trip', began when the group, having arrived at the entrance to film a segment for the show, got a bit too enthusiastic and ended up venturing into the restricted zone beyond the gate.
"To me it seemed like an ordinary military facility," said Maxwell. "But my companions were convinced this was the gateway to the extraterrestrials."
"We got a little bit overexcited, and we strayed into the restricted zone to ask where the aliens were kept. But after knocking on the guard house door, we found ourselves lying on the ground, with gun barrels pointed at our heads."
The military guards confiscated the crew's camera equipment and recordings and detained them for a full four hours for trespassing before releasing them without charge.
Such incidents are not actually that unusual – several visitors to the secretive base have been arrested and detained over the years, a testament to the level of security guarding the facility.
Back in September of this year, two Dutch YouTubers – 20-year-old Ties Granzier and 21-year-old Govert Charles Wilhelmus Jacob Sweep – were picked up by guards 3 miles into the restricted zone surrounding the base. Unlike Maxwell's crew however, the pair did end up being charged.
Mass arrests were also expected during the infamous 'Storm Area 51' event, also during September, however in the end relatively few people showed up and the actual 'storming' never took place.
Suffice to say, if you do venture into the restricted zone, don't expect to get very far.

Source: The Mirror