FDA Wants to Shut Down Adult Stem Cell Therapy as its Healing Successes are Experienced Around the World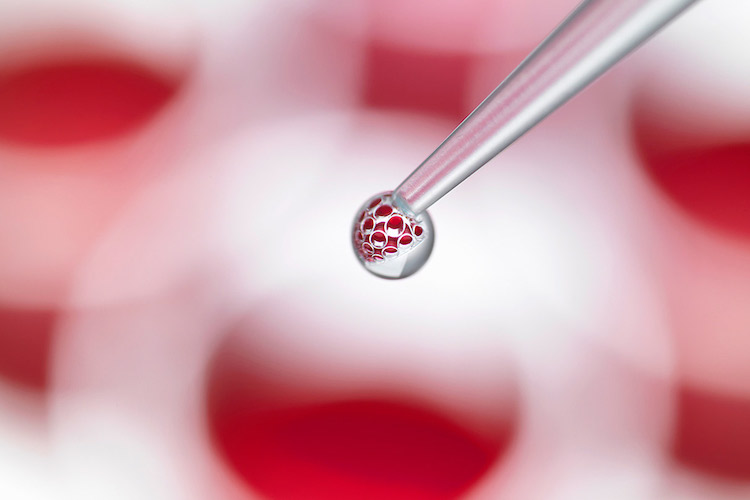 Paul Fassa, Health Impact News
Waking Times
Adult stem cell therapy is enjoying widespread success around the world, but if the FDA gets its way, it may soon be banned here in the U.S.
There have been nearly 12,000 adult stem cell therapies performed in the United States with an over 90 percent success healing rate for mostly joint and spinal conditions. It involves using the patient's own stem cells, so no patent-able drugs are involved.
They are targeting the most influential stem cell scientist in the U.S., Dr. Kristin Comella in Florida.
Differentiating the Types of Stem Cell Therapy
Many consider stem cell therapy the future of medicine. A stem cell can rebuild or create new cells in tissues, even in organ tissues other than those from which they had originally existed. 
They could be considered seeds for growing body tissues. They are mostly able to function for cellular repair and growth no matter what organ is in need of repair or healing from chronic inflammation.  
There is a considerable controversy surrounding stem cell therapy research, a branch of regenerative medicine.Much of the controversy has to do with not differentiating between adult stem cell therapy and embryonic stem cell therapy. 
Embryonic stem cell therapy is the controversial one. It cultures or creates stem cells from terminated or aborted fetuses. 
Currently, the FDA is harassing stem cell clinics that do not derive their stem cell solutions from aborted fetus tissue. They extract the stem cells from the patient's own adipose tissue and inject them into areas where that same patient needs repair. It's an autologous process called adult stem cell therapy.
U.S. Stem Cell based out of South Florida is one of the clinics being targeted by the FDA, and the clinic's Chief Scientist is Dr. Kristin Comella, PhD. 
Many other nations have been using adult stem cell therapy successfully over the past 15 years, leaving the USA dead last in this field. The FDA is trying to make sure it stays that way and allows costly pharmaceutical versions to prevail. 
Dr. Kristin Comella and her clinic have been under attack from the FDA. 
This short 3-minute video was produced interviewing Dr. Comella and some of her patients.
Examining and Comparing the Different Types of Stem Cell Therapy
Human embryonic stem cell (hESC) therapy has received most of the media's attention and government support. But it is the most controversial because it involves extracting tissues from terminated human embryos, aka aborted fetuses.
In addition to moral and ethical issues, human embryonic stem cell (hESC) solutions create cells so rapidly where they're injected they lead to cancerous tumors. To avoid that, researchers have to use immuno-suppressant drugs to curb the embryonic stem cells' tendency toward cancer. 
Using pharmaceutical drugs to curb hESC cancer side effect issues leads to other unexplored and unexpected side effects from those patented stem cell solutions. 
But the profit motive for embryonic stem cell therapies was strong and a lot of government funds had been put into its research. Pharmaceutical companies were motivated because they could patent stem cells created from embryonic tissues.
Bone marrow stem cell therapy was among the first to depart from flawed hESC (human embryonic stem cell) therapies developed over the past two decades. Bone marrow stem cell therapy was the segue into the adult stem cell therapy movement.
Bone marrow extractions are painful, requiring general anesthesia. It's relatively difficult and expensive compared to adipose (fat) tissue stem cell harvesting. 
Bone marrow's high white blood cell count also encourages inflammation, making it counter-productive for patients already suffering from chronic inflammation or autoimmune disorders. 
Most importantly, adipose (fat) tissue yields up to 500 times more mesenchymal stem cells than bone marrow sources, according to Dr. Comella. These are potent stem cells that can differentiate into a wide variety of other cell types. Furthermore, the adipose white blood cell count is lower than bone marrow matter. 
Overactive, confused immune responses attack organs continually and create chronic inflammation and autoimmune diseases. The lower white blood cell count automatically lowers the risk of further inflammation among patients already suffering from chronic inflammation and autoimmune diseases.  
The outpatient treatment involves creating a very small and shallow incision that won't require stitches on an area of skin covering adipose tissue (fat). From there, liposuction can withdraw a portion of the fat. This part of the procedure requires only a local anesthetic.
Then what is extracted is spun at high speed in a special centrifuge to isolate the stem cells which are then purified for IV drip delivery or injection into the same patient from whom it was extracted. Total costs range from five to ten thousand dollars or more in some cases.
Dr. Comella and her colleagues' mission is to get adult stem cell therapy available for everyone. Private and government health insurance providers cover medical treatments that are much more expensive. 
Why not cover one that would save money with its lower expense and fewer side effects?
Over the years, there have been nearly 12,000 adult stem cell therapies performed in the United States with an over 90 percent success healing rate for mostly joint and spinal conditions as well as heart and lung issues.
But the three known adverse side effect cases continually get all the media attention.
The Panama College of Cell Science, which helped launch Kristin Comella's research and development, had this to say about her:
Perhaps the most influential clinician on the subject of adult stem cell therapy, Dr. Comella has been able to quietly develop patient treatment protocols and treat patients via collaborating physicians and health care providers using legal patient-specific FDA guidelines, including studies permitted by Institutional Review Boards, patient-specific stem cell clinical trials, and direct treatments using the patients own stem cells that are harvested and re-injected for therapeutic purposes.

Through Dr. Comella's leadership, she and her team have trained and certifiedmore than 700 physicians worldwide in adult stem cell therapy.(Source)
The interview below allows the energetic Dr. Kristin Comella to give a thorough and upbeat description of adult stem cell therapy. 
Big Pharma Is Using the FDA to Eliminate "Unregulated" Adult Stem Cell Competition
Since the late 1990s, adult stem cells used therapeutically were not under the control of the FDA and the adult stem cell movement took off.
There were complaints from some MDs that the adult stem cell practice should be regulated by the FDA. The Panama College of Cell Science responded to those outcries with this statement:
The motive in opposing adult stem cell therapy is money. The big institutions want to keep federal funding of embryonic stem cell research at a high level with the promise that cures are "just around the corner" despite the fact that embryonic stem cells will never be useful in any way for patient treatment because they immediately cause tumors when transplanted. (Source)
Adult stem cell therapy is an autologous treatment method. The stem cells are not lab-created. They are only isolated and purified after extracting them from the patient being treated. Injecting them back into that patient powers up the body's own healing mechanism to overcome chronic ailments. 
The FDA didn't and shouldn't have anything to do with regulating stem cells from one's own body. That situation has recently been arbitrarily and suddenly changed.    
Around 2014, the FDA started tweaking their guidance rules for stem cell therapy with the purpose of getting new rules made into laws through Congress that could be interpreted according to FDA whims and enforced arbitrarily. Their agenda is to consider adult stem cells as FDA-regulated drugs.
During our phone conversation, Dr. Comella explained how the FDA ignored testimonies from adult stem cell practitioners during their 2015 public hearings regarding new guideline proposals. Then they arranged to create new rules behind closed door meetings that included pharmaceutical industry allies and insiders.  
The result was that by 2017, the FDA's hands-off policy with adult stem cell therapy came to a sudden halt after years of highly successful stem cell practice. 
By 2018, the FDA got nastier with the "the most influential clinician on the subject of adult stem cell therapy" as its target. The FDA started doing inspections of Dr. Comella's South Florida clinic that are designed for labs that manufacture drugs. 
The standards for hospitals and clinics are not as strict as drug manufacturers. Those inspections were inappropriate for a clinic. But those inspections made it easier to create damaging reports.
When the inspectors came by, they demanded to go into rooms while treatments were taking place with semi-nude or nude patients, which Dr. Comella prohibited. The inspectors also demanded to view patient medical records. She allowed that after redacting their names on the copies she gave them. 
For her actions to protect patients' privacy, inspectors allegedly cited Dr. Comella for resisting and obstructing FDA inspections. 
Soon after the inspections, the FDA served Dr. Comella with a lawsuit for practicing medicine with unapproved drugs. The "drugs" were only those stem cell solutions drawn from patients to be used on them.
The FDA has allegedly offered to drop the lawsuit if Dr. Comella signed an agreement to stop doing adult stem cell therapy and no longer promote it.
She refused. She said she has witnessed people leave their wheelchairs for good from this therapy. The trial is set for a Federal Court hearing beginning June 2019, in Miami, Florida.
If Dr. Comella loses this court case, adult stem cell therapy in the USA may be forced out of the country and only be available to those who can afford medical tourism.
Havana Syndrome again? CIA officers are mowed down by a mysterious disease
A CIA officer in Moscow experienced symptoms of the so-called "Havana syndrome" in 2017. This became known to The New York Times with reference to sources in diplomatic circles.
CIA officer Mark Polimepulos, who helped lead covert operations in Russia and Europe, complained about the manifestation of mysterious symptoms. According to the newspaper, in December 2017, he felt severe dizziness, which later developed into a prolonged migraine, forcing him to retire. At that time, Polymerpoulos was 48 years old.
It is noted that such a case was not the only one. Similar symptoms were experienced by the staff of the American ambassadors in Cuba and China in 2016-2018. However, the exact number of cases and the place where this happened is not named. It is alleged that the US diplomats have tried to influence in a similar way around the world.
At the same time, the US State Department was unable to establish an unambiguous reason that caused the "Havana syndrome." Among other things, it was assumed that the diplomats may have been exposed to an unidentified sound effect.
In 2017, it was reported that, beginning in late 2016, American diplomatic officials and their relatives in Cuba began to complain of symptoms such as hearing loss, nausea, headaches and balance disorder. 
The Associated Press received audio footage of the attack and described the harassing sounds as "the high-pitched sound of crickets combined with fingernails scratching on a board." Then the American government suggested that Russia or China could be the culprit.
Many victims are still undergoing rehabilitation. Specialists from the University of Pennsylvania performed magnetic resonance imaging and revealed visible changes in the structure of the brain in the diplomatic missions.
Differences were found in 23 men and 17 women who complained of health problems while on diplomatic duties in Havana. Scientists have yet to figure out what causes the unusual symptoms.
How Russia and the United States nearly started a nuclear war in 1995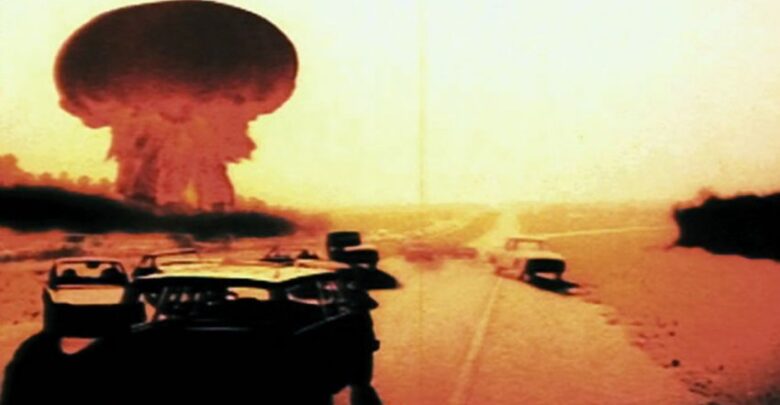 The Norwegian meteorological rocket incident remains the only time in history that the Russian president has activated his nuclear briefcase.
On January 25, 1995, Doomsday could have come in the world: the Russian Federation was preparing to launch a nuclear strike on the United States. How did it come about that the states that left the confrontation of the Cold War in the past and had just normalized relations with each other found themselves on the verge of mutual destruction?
The beginning of the war?
The cause of the crisis was an ordinary Norwegian meteorological rocket. Its launch from the small island of Anneia at 7 am local time (10 am Moscow time) towards Spitsbergen caused a stir in Russia.
Black Brant XII. Legion Media / ZUMA Press
Equipped with scientific equipment to study the aurora borealis, the Black Brant XII was similar in size to the nuclear-powered American Trident D-5 ballistic missile, intended for launch from submarines. In addition, it flew along a trajectory along which, as the Russian Defense Ministry believed, American missiles would fly in the event of a nuclear war.
In December 1994, Norway informed 28 states, including Russia, about the planned launch, but did not give a specific date, limiting itself to specifying the period: from January 15 to February 10 of the next year. Due to bureaucratic delays, this information did not reach the Russian Missile Warning System, which sounded the alarm.
Decisive minutes
An emergency meeting with the country's top political and military leadership was convened in the Kremlin. Defense Minister Pavel Grachev, Chief of the General Staff Mikhail Kolesnikov and President of the Russian Federation (as Supreme Commander-in-Chief) Boris Yeltsin had three strategic missile forces control terminals activated – the so-called nuclear suitcases.
Vladimir Sayapin / TASS
The military believed the lone missile could have been fired to create an electromagnetic pulse that knocked out Russian radars and communications systems. Following it, a massive blow could be expected.
For several tense minutes, as leaders watched it flight, it was decided whether Russia would launch a nuclear strike against the United States.
"Little is known today about what Yeltsin said at the time, given that it could have been some of the most dangerous moments in the entire history of the nuclear era," The Washington Post journalist, David Hoffman wrote three years after the incident : "They make it clear that the Cold War nuclear readiness system continues to operate, and how catastrophic its consequences could be, despite the fact that the feud between the great powers is already over."
The situation was discharged only when it became clear that the rocket had gone towards Spitsbergen (not far from which it fell into the ocean). The nuclear cases have been deactivated.
Russian President Boris Yeltsin (center) and Russian Defense Minister Pavel Grachev (right). Igor Mikhalev / Sputnik
The incident with bringing Russia's Strategic Nuclear Forces to combat readiness, soon became the property of the world community. When, four years later, the Norwegians were about to repeat their launch of Black Brant XII and reported this to the Russian Foreign Ministry, the US additionally warned all key Russian military departments about it through their channels. As a result, this time there were no unpleasant surprises.
Source: rbth.com
Germany conducted exercises in case of nuclear war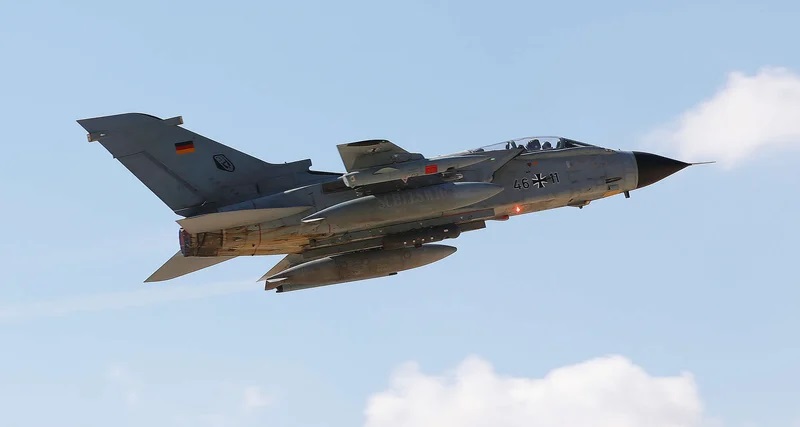 The Bundeswehr with partners in the North Atlantic Alliance ( NATO) trained in operations in a nuclear war.
The German army, together with Italian, Belgian and Dutch colleagues, conducted exercises in the event of a conflict with the use of nuclear weapons.
The location of the exercise "Steadfest Noon" was chosen airbase "Nörfenich", where the tactical squadron of the Luftwaffe 31 "Boelcke" is located. Together with the Luftwaffe of the Bundeswehr, the air forces of other NATO countries, in particular, Italy, the Netherlands and Belgium, took part in the exercises.
According to a report by Bild, the exercise scenario involved training procedures for safely removing nuclear weapons from storage, delivering ammunition and installing them on aircraft. The training flights took place without nuclear weapons, and in parallel with the aviation exercises at the Büchel airbase, where the tactical squadron of the Luftwaffe 51 Immelman is located, the Resilient Guard air defense systems were trained to protect the airfield from air attacks.
The training sites for the Luftwaffe of the Bundeswehr were not chosen by chance, since the Nörfenich airbase is a reserve storage site for the B61, a hydrogen bomb that forms the basis of nuclear weapons of the US strategic nuclear forces. 
Some of this ammunition is stationed at NATO bases in Europe. The exact number of hydrogen bombs that are stored at European sites and which ones are not reported. In Europe, the B61 is carried by Panavia Tornado fighter-bombers (pictured) and General Dynamics F-16 Fighting Falcon fighters.
Recall that the B61 thermonuclear bomb is the main weapon of the US strategic nuclear forces, although it entered service in 1968. Since 2012, a new guided version of the B61-12 has been under development, which will replace all B61 and B83 bombs that have been in service since 1983. It can be used both on strategic bombers and tactical aircraft. About two billion dollars were spent on the development of the 12th modification of the aerial bomb.