FDA Wants to Shut Down Adult Stem Cell Therapy as its Healing Successes are Experienced Around the World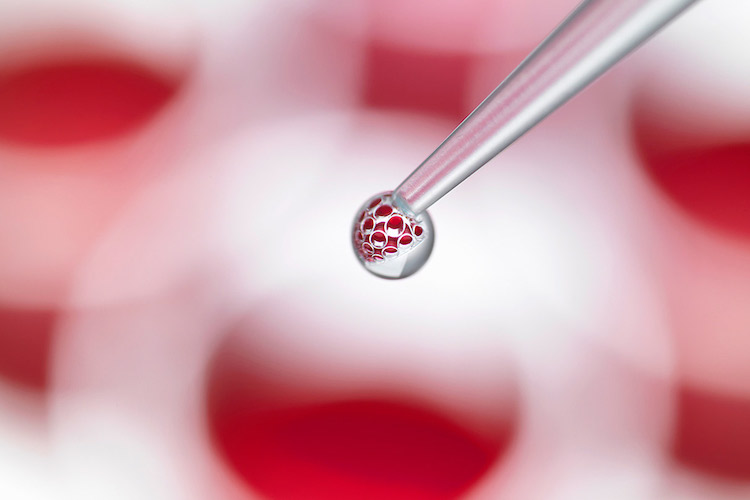 Paul Fassa, Health Impact News
Waking Times
Adult stem cell therapy is enjoying widespread success around the world, but if the FDA gets its way, it may soon be banned here in the U.S.
There have been nearly 12,000 adult stem cell therapies performed in the United States with an over 90 percent success healing rate for mostly joint and spinal conditions. It involves using the patient's own stem cells, so no patent-able drugs are involved.
They are targeting the most influential stem cell scientist in the U.S., Dr. Kristin Comella in Florida.
Differentiating the Types of Stem Cell Therapy
Many consider stem cell therapy the future of medicine. A stem cell can rebuild or create new cells in tissues, even in organ tissues other than those from which they had originally existed. 
They could be considered seeds for growing body tissues. They are mostly able to function for cellular repair and growth no matter what organ is in need of repair or healing from chronic inflammation.  
There is a considerable controversy surrounding stem cell therapy research, a branch of regenerative medicine.Much of the controversy has to do with not differentiating between adult stem cell therapy and embryonic stem cell therapy. 
Embryonic stem cell therapy is the controversial one. It cultures or creates stem cells from terminated or aborted fetuses. 
Currently, the FDA is harassing stem cell clinics that do not derive their stem cell solutions from aborted fetus tissue. They extract the stem cells from the patient's own adipose tissue and inject them into areas where that same patient needs repair. It's an autologous process called adult stem cell therapy.
U.S. Stem Cell based out of South Florida is one of the clinics being targeted by the FDA, and the clinic's Chief Scientist is Dr. Kristin Comella, PhD. 
Many other nations have been using adult stem cell therapy successfully over the past 15 years, leaving the USA dead last in this field. The FDA is trying to make sure it stays that way and allows costly pharmaceutical versions to prevail. 
Dr. Kristin Comella and her clinic have been under attack from the FDA. 
This short 3-minute video was produced interviewing Dr. Comella and some of her patients.
Examining and Comparing the Different Types of Stem Cell Therapy
Human embryonic stem cell (hESC) therapy has received most of the media's attention and government support. But it is the most controversial because it involves extracting tissues from terminated human embryos, aka aborted fetuses.
In addition to moral and ethical issues, human embryonic stem cell (hESC) solutions create cells so rapidly where they're injected they lead to cancerous tumors. To avoid that, researchers have to use immuno-suppressant drugs to curb the embryonic stem cells' tendency toward cancer. 
Using pharmaceutical drugs to curb hESC cancer side effect issues leads to other unexplored and unexpected side effects from those patented stem cell solutions. 
But the profit motive for embryonic stem cell therapies was strong and a lot of government funds had been put into its research. Pharmaceutical companies were motivated because they could patent stem cells created from embryonic tissues.
Bone marrow stem cell therapy was among the first to depart from flawed hESC (human embryonic stem cell) therapies developed over the past two decades. Bone marrow stem cell therapy was the segue into the adult stem cell therapy movement.
Bone marrow extractions are painful, requiring general anesthesia. It's relatively difficult and expensive compared to adipose (fat) tissue stem cell harvesting. 
Bone marrow's high white blood cell count also encourages inflammation, making it counter-productive for patients already suffering from chronic inflammation or autoimmune disorders. 
Most importantly, adipose (fat) tissue yields up to 500 times more mesenchymal stem cells than bone marrow sources, according to Dr. Comella. These are potent stem cells that can differentiate into a wide variety of other cell types. Furthermore, the adipose white blood cell count is lower than bone marrow matter. 
Overactive, confused immune responses attack organs continually and create chronic inflammation and autoimmune diseases. The lower white blood cell count automatically lowers the risk of further inflammation among patients already suffering from chronic inflammation and autoimmune diseases.  
The outpatient treatment involves creating a very small and shallow incision that won't require stitches on an area of skin covering adipose tissue (fat). From there, liposuction can withdraw a portion of the fat. This part of the procedure requires only a local anesthetic.
Then what is extracted is spun at high speed in a special centrifuge to isolate the stem cells which are then purified for IV drip delivery or injection into the same patient from whom it was extracted. Total costs range from five to ten thousand dollars or more in some cases.
Dr. Comella and her colleagues' mission is to get adult stem cell therapy available for everyone. Private and government health insurance providers cover medical treatments that are much more expensive. 
Why not cover one that would save money with its lower expense and fewer side effects?
Over the years, there have been nearly 12,000 adult stem cell therapies performed in the United States with an over 90 percent success healing rate for mostly joint and spinal conditions as well as heart and lung issues.
But the three known adverse side effect cases continually get all the media attention.
The Panama College of Cell Science, which helped launch Kristin Comella's research and development, had this to say about her:
Perhaps the most influential clinician on the subject of adult stem cell therapy, Dr. Comella has been able to quietly develop patient treatment protocols and treat patients via collaborating physicians and health care providers using legal patient-specific FDA guidelines, including studies permitted by Institutional Review Boards, patient-specific stem cell clinical trials, and direct treatments using the patients own stem cells that are harvested and re-injected for therapeutic purposes.

Through Dr. Comella's leadership, she and her team have trained and certifiedmore than 700 physicians worldwide in adult stem cell therapy.(Source)
The interview below allows the energetic Dr. Kristin Comella to give a thorough and upbeat description of adult stem cell therapy. 
Big Pharma Is Using the FDA to Eliminate "Unregulated" Adult Stem Cell Competition
Since the late 1990s, adult stem cells used therapeutically were not under the control of the FDA and the adult stem cell movement took off.
There were complaints from some MDs that the adult stem cell practice should be regulated by the FDA. The Panama College of Cell Science responded to those outcries with this statement:
The motive in opposing adult stem cell therapy is money. The big institutions want to keep federal funding of embryonic stem cell research at a high level with the promise that cures are "just around the corner" despite the fact that embryonic stem cells will never be useful in any way for patient treatment because they immediately cause tumors when transplanted. (Source)
Adult stem cell therapy is an autologous treatment method. The stem cells are not lab-created. They are only isolated and purified after extracting them from the patient being treated. Injecting them back into that patient powers up the body's own healing mechanism to overcome chronic ailments. 
The FDA didn't and shouldn't have anything to do with regulating stem cells from one's own body. That situation has recently been arbitrarily and suddenly changed.    
Around 2014, the FDA started tweaking their guidance rules for stem cell therapy with the purpose of getting new rules made into laws through Congress that could be interpreted according to FDA whims and enforced arbitrarily. Their agenda is to consider adult stem cells as FDA-regulated drugs.
During our phone conversation, Dr. Comella explained how the FDA ignored testimonies from adult stem cell practitioners during their 2015 public hearings regarding new guideline proposals. Then they arranged to create new rules behind closed door meetings that included pharmaceutical industry allies and insiders.  
The result was that by 2017, the FDA's hands-off policy with adult stem cell therapy came to a sudden halt after years of highly successful stem cell practice. 
By 2018, the FDA got nastier with the "the most influential clinician on the subject of adult stem cell therapy" as its target. The FDA started doing inspections of Dr. Comella's South Florida clinic that are designed for labs that manufacture drugs. 
The standards for hospitals and clinics are not as strict as drug manufacturers. Those inspections were inappropriate for a clinic. But those inspections made it easier to create damaging reports.
When the inspectors came by, they demanded to go into rooms while treatments were taking place with semi-nude or nude patients, which Dr. Comella prohibited. The inspectors also demanded to view patient medical records. She allowed that after redacting their names on the copies she gave them. 
For her actions to protect patients' privacy, inspectors allegedly cited Dr. Comella for resisting and obstructing FDA inspections. 
Soon after the inspections, the FDA served Dr. Comella with a lawsuit for practicing medicine with unapproved drugs. The "drugs" were only those stem cell solutions drawn from patients to be used on them.
The FDA has allegedly offered to drop the lawsuit if Dr. Comella signed an agreement to stop doing adult stem cell therapy and no longer promote it.
She refused. She said she has witnessed people leave their wheelchairs for good from this therapy. The trial is set for a Federal Court hearing beginning June 2019, in Miami, Florida.
If Dr. Comella loses this court case, adult stem cell therapy in the USA may be forced out of the country and only be available to those who can afford medical tourism.
25 Reasons to Avoid the Gardasil Vaccine
Children's Health Defense
Waking Times
It has been 13 years since the U.S. Food and Drug Administration (FDA) supplied fast-tracked approval for Merck's Gardasil vaccine—promoted for the prevention of cervical cancer and other conditions attributed to four types of human papillomavirus (HPV). The agency initially licensed Gardasil solely for 9- to 26-year-old girls and women, but subsequent FDA decisions now enable Merck to market Gardasil's successor—the nine-valent Gardasil 9 vaccine—to a much broader age range—9 to 45 years—and to both males and females.
As a result of Gardasil's expanding markets not just in the U.S. but internationally, the blockbuster HPV vaccine has become Merck's third highest-grossing product, bringing in annual global revenues of about $2.3 billion. However, Gardasil's safety record has been nothing short of disastrous. Children's Health Defense and Robert F. Kennedy, Jr. have just produced a video detailing the many problems with the development and safety of Gardasil. Please watch and share this video so that you and others may understand why Mr. Kennedy refers to Merck's methodologies as "fraudulent flimflams."
What follow are 25 key facts about Gardasil/Gardasil 9, including facts about the HPV vaccines' clinical trials and adverse outcomes observed ever since Merck, public health officials and legislators aggressively foisted the vaccines on an unsuspecting public.
Inappropriate placebos and comparisons
Inappropriate inclusion and exclusion criteria
In the only Gardasil trial in the target age group (11- and 12-year-old girls) with a control group design, fewer than 1200 children received the vaccine and fewer than 600 served as controls. This single trial involving fewer than 1800 children set the stage for the vaccine's subsequent marketing to millions of healthy preteens all over the world.
The Gardasil clinical trials had numerous exclusion criteria. Not allowed to participate in the trials were people with: severe allergies; prior abnormal Pap test results; over four lifetime sex partners; a history of immunological disorders and other chronic illnesses; reactions to vaccine ingredients, including aluminum, yeast, and benzonase; or a history of drug or alcohol abuse—yet Merck now recommends Gardasil for all of these groups.
Inadequate monitoring
Some of the study participants—but not all—were given "report cards" to record short-term reactions such as redness and itching. The report cards monitored reactions for a mere 14 days, however, and Merck did not follow up with participants who experienced serious adverse events such as systemic autoimmune or menstrual problems.
Injured participants complained that Merck rebuffed their attempts to report adverse side effects. In numerous instances, Merck maintained that these "weren't related to the vaccine."
Half (49.6%) of the clinical trial subjects who received Gardasil reported serious medical conditions within seven months. To avoid classifying these injuries as adverse events, Merck dismissed them as "new medical conditions."
Annual deaths from cervical cancer in the U.S. are 2.3/100,000. The death rate in the Gardasil clinical trials was 85/100,000—or 37 times that of cervical cancer.
Cervical cancer risk-benefit ratio not worth it
Since Gardasil came on the U.S. market in 2006, people have reported over 450 deaths and over 61,000 serious medical conditions from HPV vaccines to the Vaccine Adverse Event Reporting System.
Fertility effects
Accumulating evidence points to Gardasil's potentially severe adverse effects on fertility, including miscarriage and premature ovarian failure.
Merck never tested the vaccine for fertility effects. However, Gardasil and Gardasil 9 clinical trials showed high spontaneous miscarriage rates of 25% and 27.4%, respectively—significantly higher than the background rates of approximately 10%-15% in this reproductive age group.
Polysorbate 80 and sodium borate (Borax) are associated with infertility in animals. Both are Gardasil ingredients, and both were present in the one clinical trial protocol that professed to use a benign saline placebo.
Post-licensing
In 2015, Denmark opened five new "HPV clinics" to treat children injured by Gardasil. Over 1300 cases flooded the clinics shortly after their opening.
Since Gardasil came on the U.S. market in 2006, people have reported over 450 deaths and over 61,000 serious medical conditions from HPV vaccines to the Vaccine Adverse Event Reporting System (VAERS).
Merck lied to VAERS about the case of Christina Tarsell's death, falsely claiming that her doctor blamed a virus instead of Gardasil. [Source: The HPV Vaccine on Trial  (p. 144).]
The vaccine that should never have been licensed
As suggested in the conclusion to the 2018 book The HPV Vaccine on Trial, the rollout of Gardasil in 125 countries worldwide has illustrated—in an all-too-real and shocking manner—the phenomenon that prompted Hans Christian Andersen to write "The Emperor's New Clothes." Around the world, over 100,000 Gardasil-related adverse events have now been reported to the FDA and WHO, and accounts continue to multiply of "scandal, lawsuits, severe injuries, and deaths." For almost 200 years, Andersen's story has taught readers about the need to speak the truth, pay attention to evidence and listen to children. The rosy narrative manufactured for the dangerous Gardasil vaccine must not be allowed to hold sway any longer. It is time, in the words of the HPV Vaccine on Trial authors, to proclaim—loudly—that "the Emperor has no clothes."
Authorities Find 123 Missing Children in Just One Day During a Michigan Sex Trafficking Operation
More than 120 missing children have been found in just one day during a wide-scale law enforcement operation in Michigan.
Authorities located 123 children in the Wayne County area, which includes Detroit, as part of the one-day sweep last month.
The U.S. Marshals Service said Operation MISafeKid placed an emphasis on locating missing children who were victims of sex trafficking.
The one-day initiative, which took place on September 26, recovered 123 of the 301 children that had been reported missing in the area following weeks of investigations.
Michigan authorities located 123 children in the Wayne County area, which includes Detroit, as part of the one-day sweep last month
All of those children were physically located and interviewed about potentially being sexually victimized or used in a sex trafficking ring during the time they were missing.
Authorities discovered three cases that were related to sex trafficking and one homeless teen who had not eaten anything in three days.
The children were turned over to Child Protective Services for aftercare.
The operation involved multiple law enforcement agencies, including the U.S. Marshals Service's Detroit Missing Child Recovery Unit, Michigan State Police and Wayne County officers.
Participating officers started investing the missing child case files prior to the operation.
They visited last known addresses, friend's homes and schools in the hope of finding the children in a safe place.
The U.S. Marshals Service said Operation MISafeKid placed an emphasis on locating missing children who were victims of sex trafficking
The U.S. Marshals Service said they had been requested to assist on 30 missing child cases in the two weeks prior to the sweep.
Marshals located and recovered nine children prior to the sweep and another seven during the operation.
They also received information on two missing children in Texas and one in Minnesota, which they are still actively investigating.
The U.S. Marshals Service also said Michigan State Police have asked for assistance with 14 other cases.
'The Eastern District of Michigan is fully committed to assisting state and local agencies with locating and recovering missing children and the prevention of their falling victim to sex trafficking,' the U.S. Marshals Service said.
'The Detroit Missing Child Recovery Unit is tasked with investigating and recovering missing children upon request by a law enforcement agency currently attempting to locate a missing child.
'The message to the missing children and their families that we wish to convey is that we will never stop looking for you.'

Scripps Media, Inc Privacy Policy
44 States Sue Pharma Giants Over 'Multi-Year Conspiracy' to Hike Drug Prices by 1,000%
Jake Johnson, Common Dreams
Waking Times
A far-reaching lawsuit filed Friday by the attorneys general of more than 40 states accused some of the nation's largest generic drug manufacturers of conspiring to inflate prices, in some cases by over 1,000 percent.
"We have hard evidence that shows the generic drug industry perpetrated a multi-billion dollar fraud on the American people," Connecticut Attorney General William Tong, whose state led the probe into the companies' practices, said in a statement.
"We have emails, text messages, telephone records, and former company insiders that we believe will prove a multi-year conspiracy to fix prices and divide market share for huge numbers of generic drugs," said Tong.
The suit names 20 major drug manufacturers—including Pfizer, Teva, Novartis, and Mylan—as well as more than a dozen senior executives, who the complaint accuses of deleting evidence after the states began their investigation in 2014.
"The industrywide scheme affected the prices of more than 100 generic drugs," the New York Times reported Saturday, "including lamivudine-zidovudine, which treats H.I.V.; budesonide, an asthma medication; fenofibrate, which treats high cholesterol; amphetamine-dextroamphetamine for ADHD.; oral antibiotics; blood thinners; cancer drugs; contraceptives; and antidepressants."
Americans pay far more for prescription drugs than the people of any other industrialized nation. Alluding to this fact, Colorado Attorney General Phil Weiser—who joined the multi-state lawsuit—tweeted on Saturday: "If you are angry about rising drug prices, you should be. Particularly because a major cause of price increases is illegal collusion by generic drug companies."
If you are angry about rising drug prices, you should be. Particularly because a major cause of price increases is illegal collusion by generic drug companies. The @COAttnyGeneral is joining with other AGs to hold these companies accountable. https://t.co/KWWY5kuQvQ

— Phil Weiser (@pweiser) May 11, 2019
As the Washington Post reported, the 465-page lawsuit accuses drug company executives of "coordinating consistently to obstruct" government investigations into drug prices, including after Rep. Elijah Cummings (D-Md.) and Sen. Bernie Sanders (I-Vt.) launched a probe into generic drug pricing in 2014.
"Apparently unsatisfied with the status quo of 'fair share' and the mere avoidance of price erosion, Teva and its co-conspirators embarked on one of the most egregious and damaging price-fixing conspiracies in the history of the United States," states the complaint.
**This article (44 States Sue Pharma Giants Over 'Multi-Year Conspiracy' to Hike Drug Prices by 1,000%) was originally featured at Common Dreams and is shared here under Creative Commons.**