FDA Wants to Shut Down Adult Stem Cell Therapy as its Healing Successes are Experienced Around the World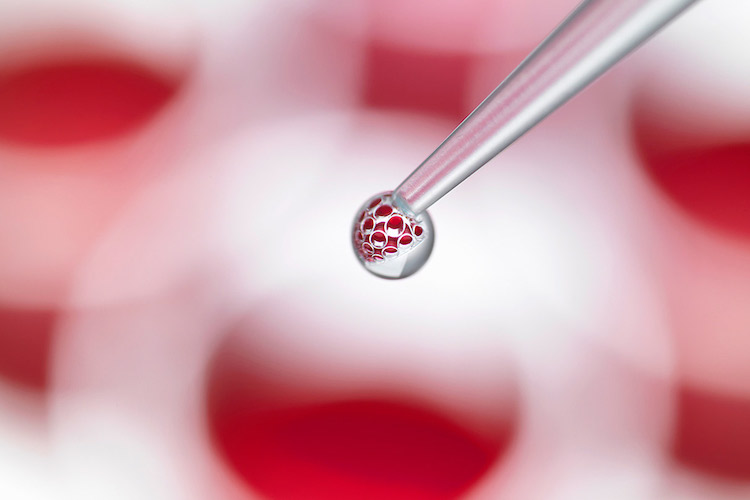 Paul Fassa, Health Impact News
Waking Times
Adult stem cell therapy is enjoying widespread success around the world, but if the FDA gets its way, it may soon be banned here in the U.S.
There have been nearly 12,000 adult stem cell therapies performed in the United States with an over 90 percent success healing rate for mostly joint and spinal conditions. It involves using the patient's own stem cells, so no patent-able drugs are involved.
They are targeting the most influential stem cell scientist in the U.S., Dr. Kristin Comella in Florida.
Differentiating the Types of Stem Cell Therapy
Many consider stem cell therapy the future of medicine. A stem cell can rebuild or create new cells in tissues, even in organ tissues other than those from which they had originally existed. 
They could be considered seeds for growing body tissues. They are mostly able to function for cellular repair and growth no matter what organ is in need of repair or healing from chronic inflammation.  
There is a considerable controversy surrounding stem cell therapy research, a branch of regenerative medicine.Much of the controversy has to do with not differentiating between adult stem cell therapy and embryonic stem cell therapy. 
Embryonic stem cell therapy is the controversial one. It cultures or creates stem cells from terminated or aborted fetuses. 
Currently, the FDA is harassing stem cell clinics that do not derive their stem cell solutions from aborted fetus tissue. They extract the stem cells from the patient's own adipose tissue and inject them into areas where that same patient needs repair. It's an autologous process called adult stem cell therapy.
U.S. Stem Cell based out of South Florida is one of the clinics being targeted by the FDA, and the clinic's Chief Scientist is Dr. Kristin Comella, PhD. 
Many other nations have been using adult stem cell therapy successfully over the past 15 years, leaving the USA dead last in this field. The FDA is trying to make sure it stays that way and allows costly pharmaceutical versions to prevail. 
Dr. Kristin Comella and her clinic have been under attack from the FDA. 
This short 3-minute video was produced interviewing Dr. Comella and some of her patients.
Examining and Comparing the Different Types of Stem Cell Therapy
Human embryonic stem cell (hESC) therapy has received most of the media's attention and government support. But it is the most controversial because it involves extracting tissues from terminated human embryos, aka aborted fetuses.
In addition to moral and ethical issues, human embryonic stem cell (hESC) solutions create cells so rapidly where they're injected they lead to cancerous tumors. To avoid that, researchers have to use immuno-suppressant drugs to curb the embryonic stem cells' tendency toward cancer. 
Using pharmaceutical drugs to curb hESC cancer side effect issues leads to other unexplored and unexpected side effects from those patented stem cell solutions. 
But the profit motive for embryonic stem cell therapies was strong and a lot of government funds had been put into its research. Pharmaceutical companies were motivated because they could patent stem cells created from embryonic tissues.
Bone marrow stem cell therapy was among the first to depart from flawed hESC (human embryonic stem cell) therapies developed over the past two decades. Bone marrow stem cell therapy was the segue into the adult stem cell therapy movement.
Bone marrow extractions are painful, requiring general anesthesia. It's relatively difficult and expensive compared to adipose (fat) tissue stem cell harvesting. 
Bone marrow's high white blood cell count also encourages inflammation, making it counter-productive for patients already suffering from chronic inflammation or autoimmune disorders. 
Most importantly, adipose (fat) tissue yields up to 500 times more mesenchymal stem cells than bone marrow sources, according to Dr. Comella. These are potent stem cells that can differentiate into a wide variety of other cell types. Furthermore, the adipose white blood cell count is lower than bone marrow matter. 
Overactive, confused immune responses attack organs continually and create chronic inflammation and autoimmune diseases. The lower white blood cell count automatically lowers the risk of further inflammation among patients already suffering from chronic inflammation and autoimmune diseases.  
The outpatient treatment involves creating a very small and shallow incision that won't require stitches on an area of skin covering adipose tissue (fat). From there, liposuction can withdraw a portion of the fat. This part of the procedure requires only a local anesthetic.
Then what is extracted is spun at high speed in a special centrifuge to isolate the stem cells which are then purified for IV drip delivery or injection into the same patient from whom it was extracted. Total costs range from five to ten thousand dollars or more in some cases.
Dr. Comella and her colleagues' mission is to get adult stem cell therapy available for everyone. Private and government health insurance providers cover medical treatments that are much more expensive. 
Why not cover one that would save money with its lower expense and fewer side effects?
Over the years, there have been nearly 12,000 adult stem cell therapies performed in the United States with an over 90 percent success healing rate for mostly joint and spinal conditions as well as heart and lung issues.
But the three known adverse side effect cases continually get all the media attention.
The Panama College of Cell Science, which helped launch Kristin Comella's research and development, had this to say about her:
Perhaps the most influential clinician on the subject of adult stem cell therapy, Dr. Comella has been able to quietly develop patient treatment protocols and treat patients via collaborating physicians and health care providers using legal patient-specific FDA guidelines, including studies permitted by Institutional Review Boards, patient-specific stem cell clinical trials, and direct treatments using the patients own stem cells that are harvested and re-injected for therapeutic purposes.

Through Dr. Comella's leadership, she and her team have trained and certifiedmore than 700 physicians worldwide in adult stem cell therapy.(Source)
The interview below allows the energetic Dr. Kristin Comella to give a thorough and upbeat description of adult stem cell therapy. 
Big Pharma Is Using the FDA to Eliminate "Unregulated" Adult Stem Cell Competition
Since the late 1990s, adult stem cells used therapeutically were not under the control of the FDA and the adult stem cell movement took off.
There were complaints from some MDs that the adult stem cell practice should be regulated by the FDA. The Panama College of Cell Science responded to those outcries with this statement:
The motive in opposing adult stem cell therapy is money. The big institutions want to keep federal funding of embryonic stem cell research at a high level with the promise that cures are "just around the corner" despite the fact that embryonic stem cells will never be useful in any way for patient treatment because they immediately cause tumors when transplanted. (Source)
Adult stem cell therapy is an autologous treatment method. The stem cells are not lab-created. They are only isolated and purified after extracting them from the patient being treated. Injecting them back into that patient powers up the body's own healing mechanism to overcome chronic ailments. 
The FDA didn't and shouldn't have anything to do with regulating stem cells from one's own body. That situation has recently been arbitrarily and suddenly changed.    
Around 2014, the FDA started tweaking their guidance rules for stem cell therapy with the purpose of getting new rules made into laws through Congress that could be interpreted according to FDA whims and enforced arbitrarily. Their agenda is to consider adult stem cells as FDA-regulated drugs.
During our phone conversation, Dr. Comella explained how the FDA ignored testimonies from adult stem cell practitioners during their 2015 public hearings regarding new guideline proposals. Then they arranged to create new rules behind closed door meetings that included pharmaceutical industry allies and insiders.  
The result was that by 2017, the FDA's hands-off policy with adult stem cell therapy came to a sudden halt after years of highly successful stem cell practice. 
By 2018, the FDA got nastier with the "the most influential clinician on the subject of adult stem cell therapy" as its target. The FDA started doing inspections of Dr. Comella's South Florida clinic that are designed for labs that manufacture drugs. 
The standards for hospitals and clinics are not as strict as drug manufacturers. Those inspections were inappropriate for a clinic. But those inspections made it easier to create damaging reports.
When the inspectors came by, they demanded to go into rooms while treatments were taking place with semi-nude or nude patients, which Dr. Comella prohibited. The inspectors also demanded to view patient medical records. She allowed that after redacting their names on the copies she gave them. 
For her actions to protect patients' privacy, inspectors allegedly cited Dr. Comella for resisting and obstructing FDA inspections. 
Soon after the inspections, the FDA served Dr. Comella with a lawsuit for practicing medicine with unapproved drugs. The "drugs" were only those stem cell solutions drawn from patients to be used on them.
The FDA has allegedly offered to drop the lawsuit if Dr. Comella signed an agreement to stop doing adult stem cell therapy and no longer promote it.
She refused. She said she has witnessed people leave their wheelchairs for good from this therapy. The trial is set for a Federal Court hearing beginning June 2019, in Miami, Florida.
If Dr. Comella loses this court case, adult stem cell therapy in the USA may be forced out of the country and only be available to those who can afford medical tourism.
In the US, there is a detainee on suspicion of the largest hacker attack on Twitter. He is 17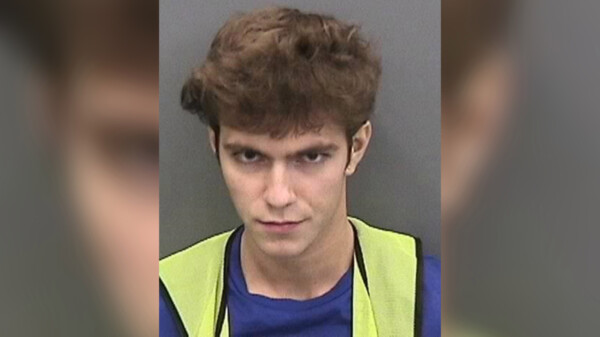 On the night of July 16, Twitter was massively hacked. Fraudsters gained access to the accounts of celebrities and large companies and published records on them with a proposal to transfer bitcoins. Now the police have detained a group of hackers, whose "brain" was a 17-year-old teenager.
Graham Clark is now in the Hillsborough County Jail in Oregon, USA. He was the mastermind and brain behind the attack, reported on the WFLA , citing District Attorney Andrew Warren. The teenager faced 30 criminal charges, including for organized fraud and illegal use of personal data. Despite his age, he is going to be tried as an adult.
Shortly after Clark's arrest, the US Department of Justice announced that he worked as part of the group, and told about the arrest of two more suspects. They were 22-year-old Nima Faseli and 19-year-old Mason Sheppard, who operated under the nicknames "Rolex" and "Chevon", respectively. Faselli was charged with burglary, she faces up to 5 years in prison, and Sheppard – up to 20 for burglary and conspiracy to commit fraud and money laundering. Both will also have to pay a $ 250,000 fine if the charges are confirmed.
The group hacked Twitter accounts of large companies and famous personalities. Among the victims are Elon Musk, Bill Gates, Barack Obama, Kanye West, as well as Apple and Uber. From their names, the attackers posted ads asking them to transfer bitcoins to a teenager's account in Tampa.
They also gained access to internal network administration tools. It is reported that in the course of their actions several hundred people were injured, and they received 400 transfers totaling $ 100,000 in just one day. Warren described their actions as "an intricately organized attack of unprecedented magnitude."
́After the attack, Twitter deleted posts and temporarily restricted the ability to publish for verified accounts. Later, the company said that the hacker attack was carried out using social engineering, and also noted that after the hack, their access to the network's internal tools was limited.
Shortly after the arrest of the hackers, Twitter issued a statement thanking the local police, the IRS, the Secret Service and the FBI for their investigation.
"We appreciate the prompt actions of law enforcement agencies and will continue to cooperate with them as the case develops," the company said.
They also talked about being transparent and regularly updating information about the investigation. In addition, the network has removed restrictions on the publication of posts by popular accounts and on changing passwords for some users.
The case of pedophiles among the Anglo-Saxon elite continues to kill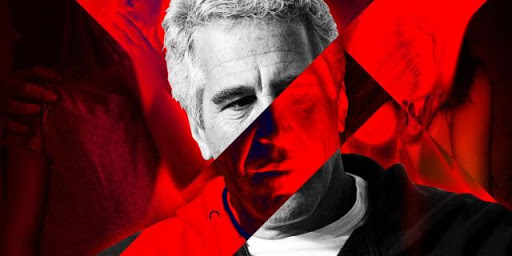 Pedophile financier Jeffrey Epstein was friends with the world's most influential people and paid off with business partners with orgies involving teenage girls. A year ago, he passed away under suspicious circumstances, but now his case – one of the most scandalous in the history of the United States, Britain and the largest bank of the Federal Republic of Germany – has received a second wind and continued to grow overgrown with corpses.
It is well known that the United States is a country with a heavily armed population, so killings are not infrequent, five to ten times more than in Western Europe. However, there is a category of citizens whose lives, in spite of Hollywood films, are extremely rarely attempted in America – these are federal judges.
Since Harry Truman's time, only four of them have been killed, and the last time this happened was over 30 years ago. This is easy to explain: the point is not even that such people are well guarded, but that such an attempt would be very expensive – the entire life spent in prison, and in states where the death penalty has not been abolished, it is even more expensive.
In other words, to take up arms against a federal judge, you have to be either a psycho, or someone who has nothing to lose, or someone who, on the contrary, risks losing too much.
A few days ago, such a man knocked on the door of Judge Esther Salas' home in New Jersey, disguised as a delivery officer. A few minutes later, Salas's son was killed, her husband was seriously wounded, and the judge herself escaped because she was in the basement at the time of the attack.
Despite the fact that all this happened during the day, the killer managed to escape. But the FBI soon identified the main suspect – Roy Dan Hollander. He is a well-known man in his own way – he periodically participated in TV shows from the standpoint of an anti-feminist and "public defender of men." It is not known what claims he had against the judge, but it will not be so easy to find out.
Hollander's body was found in a remote area north of New York. The official version of the cause of his death is suicide.
The version with a lone psychopath, of course, has a right to exist. But there is another circumstance that turns this whole story into a continuous stream of conspiracy theories – Salas was engaged in the case of the pedophile financier Jeffrey Epstein, who, according to an equally official version, committed suicide while awaiting trial in his cell.
This case, dealt an incomparable blow to the reputation of the American political elite and the British monarchy. Let's remember the main thing.
The secular lion and millionaire Epstein managed the assets of world famous brands and personified ostentatious wealth – the largest residence in Manhattan, private jet flights, regular parties on remote islands, friendship with the "cream of society". He was one of the prominent sponsors of the Democratic Party, for which its top officials showered him with gratitude, as if not noticing one strange feature of the financier – he preferred to communicate with very young girls.
In 2005, part of the truth was revealed: Epstein was accused of having ties with minors and of persuading them to have sex. However, the millionaire got out – he made a deal with the investigation and served a little more than a year in exchange for forgiveness for all possible episodes and compensation for three dozen victims in civil suits.
The prosecutor who agreed to the deal was named Alexander Acosta. In 2019, when he was the Minister of Labor in the Trump administration, this deal "caught up" with him – against the background of a new scandal related to Epstein, he was forced to resign, and the agreement with the pedophile was deemed illegal since the victims knew nothing about him.
By this time, the Epstein case was not at all what it initially appeared to be. The lover of sex with minors "has grown" to a seasoned pimp who supplied "live goods" as part of lobbying activities. Parties, suites, islands, teenage prostitutes – all of this turned out to be not only the nouveau riche's vacation, but also his business. Bribes for lucrative contracts and specific services.
How many businessmen and high-ranking politicians were involved in these orgies, only Epstein himself knew, but he had no shortage of rich and powerful friends. Among them, for example, former US President Bill Clinton, who regularly used Epstein's plane and was once spotted on one of his two islands used for meetings with teenagers.
Two victims testified directly against Prince Andrew – the youngest son of Elizabeth II, who is now confused in his memories and refuses to cooperate with the investigation (but at the same time he is lying that he is meeting the American prosecutors).
A well-founded accusation of these two is enough to shake the political foundations of the Anglo-Saxon world.
But the list of Epstein's close friends is not limited to them – it includes ex-Prime Minister of Israel Ehud Barak, and ex-Prime Minister of Great Britain Tony Blair, and Crown Prince of Saudi Arabia Mohammed (the most influential Saudi in the world after his 84-year-old father, the king), and even Donald Trump.
True, the friendship with the latter fell on a period when the influence of the developer Trump was not as powerful (and suitable) as Clinton's. After the very first case against Epstein, the current president stopped all communication with him, but even before that he was among those who publicly drew attention to the financier's love for young people. The media that hate Trump do not care about this, so the documentary series "Jeffrey Epstein: Filthy Rich" is sometimes edited in the spirit of a propaganda video – the revelations of the victims are given against the background of Epstein's photographs with Trump, not Clinton or Andrew.
Be that as it may, Epstein is dead, and that he passed away of his own free will, there are reasonable doubts. And everyone in the United States (even if he himself never admits it) understands that the Democratic Party, opposition to Trump, and, especially, the Clintons, around which a full-fledged necropolis of people who died under suspicious circumstances, has already formed, is more interested in the silence of a pedophile.
Now the case of a super-influential pedophile has been closed, but cases of fraud remain – underage girls, as mentioned above, were part of dirty deals. One of them concerns the largest financial conglomerate in Germany – Deutsche Bank, which Epstein used to launder money thanks to connections in his leadership.
It is not known whether he thanked these "connections" of his the way he used to – orgies with minors on remote islands. But it is known that federal judge Esther Salas, who miraculously escaped death, was engaged in exactly this case.
At the same time, right now the scandal around Epstein and his influential friends has received a second wind. In early July, Ghislaine Maxwell, the daughter of a media mogul, a close friend and, allegedly, Epstein's accomplice, was arrested. She does not believe that the scandalous financier himself took his own life. And he is the only person who is able to shed light on the participants in pedophile orgies.
If, of course, she lives to see the trial, and is not found dead, after which the world will hear the official version of "suicide" for the umpteenth time.
Chinese diplomats in the US are urgently burning all documents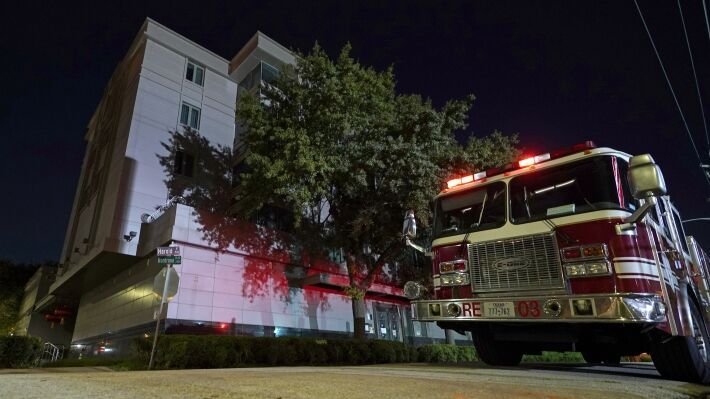 According to Houston city portals, on July 21, 2020, at approximately 8:00 pm local time, people living in the Montrose Boulevard area smelled a strong smell of burning paper – as if an entire paper mill was on fire. 
The firefighters and police who went to the scene quickly found the fire, located at Montrose 3417 – that is, a fire was burning in the building where the Chinese embassy is located: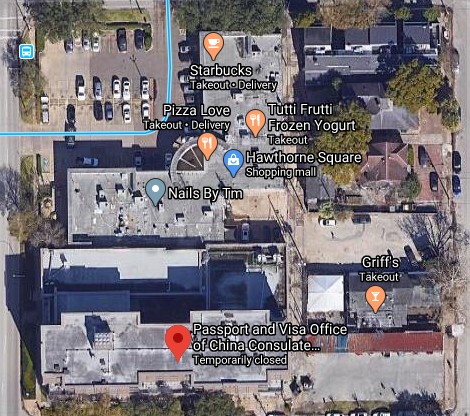 However, the Chinese who met the firefighters reassured the outfit, saying that everything was under control and the trash can simply caught fire. However, from the surrounding balconies, the burning urn looked like this:
Thus, throughout the night from 21st to 22nd of July, employees of the Chinese embassy urgently destroyed documents.
Since the embassy is Chinese and the documents there are Chinese, the employees of the diplomatic mission have every right to destroy their documents – which is done in all the embassies of the world from time to time. But in this case, the documents were burned in bundles, in huge quantities.
There is nothing new in such destruction of documents. In particular, on the eve of the attack on Pearl Harbor on December 7, 1941, the Japanese ambassadors also burned documents in centners.
This is also not surprising, since the burning of documents by embassies is a worldwide practice in the event of a war between states. Naturally, no one kills or arrests the ambassadors, but already in the first hours of hostilities they are offered to leave. Therefore, one half of the ambassadors after that packs their clothes, and the other half urgently burns secret documents – so as not to leave it to the enemy.
Sometimes, of course, there are overlays – as is the case, for example, with the Japanese who ran ahead of the locomotive. And this is a historical fact. They say that a similar story happened during the German attack on the USSR on June 22, 1941.
So, the Germans began to burn the documents on the 20th, and in the evening of June 21st, the German ambassador informed Joseph Stalin of their plan to bomb the next day.
And now, it seems, history is repeating itself, only this time the Chinese and, possibly, diplomats from the Russian Federation played the role of the Japanese, who, it seems, also have something burning somewhere:
We do not vouch for the accuracy of the information from Miami, since there is only one text tweet. However, the information from Houston is reliable and the actual DEFCON is now at level 2-3.
EAM will be decisive in the near future, that is, messages about actions in an emergency situation – if now telegrams longer than 100 characters are sent to the American Air Force and the nuclear submarine, then DEFCON will already be somewhere 1-2 – that is, time to crawl under the table and monitor the situation from there.