FBI Document: Earth Has Been Visited By Beings From A Parallel World
The FBI have declassified an incredibly interesting consulting document which was provided to them by an unnamed leading academic which claimed that Earth was routinely visited by interdimensional beings with a peaceful mission who purportedly came from another dimension.
FBI declassifies astonishing document
The document, which has clearly been read by some individuals, many of whom have made detailed annotations, warns of the threat of attacking the alien space crafts which are referred to as 'flying saucers'. It says that if the aliens were attacked by an aircraft, then they may respond with force which would certainly result in the immediate destruction of the human vehicle. This eventuality could lead to a number of incredibly serious consequences including public panic about interdimensional invaders.
The professor then went on to detail certain pieces of information that they had managed to glean about the alien space crafts and the reasons why the aliens had decided to visit the planet Earth. In regards to the space craft, the professor wrote that while part of the disks carried crews, other portions were controlled remotely. He also said that they possessed a form of radiant energy which would easily destroy any attacking vessel. They were also capable of materializing and dematerialising at will. The author of the piece noted that the vessels probably were not fitted with radio equipment, but it was feasible that other flying vehicles could communicate with them via radar.
He also wrote a few notes about the aliens themselves. He claimed that they looked fairly similar to human beings but that they were significantly larger in size than the average person. He claimed that they did not come from the astral plane as people tend to understand it, but rather from a different dimension altogether. He said that this dimension and the home world of the aliens was not perceptible to human beings using current technology.
While he stressed the importance of avoiding confrontation with these creatures it was also made clear that they do not pose a threat to human beings on the planet Earth. It was specifically noted that the aliens were on a peaceful mission.
It is very interesting to note that the FBI took this document seriously enough to see that it was widely circulated within the Bureau and to ensure that it was given a very high-security rating. Could this be proof that they have known about interdimensional visitors to Earth for more than half a century?
A rewritten copy of the report can be found below. (NOTE) some words in the original text are illegible due to the numerous notations and stamps.
The document, which was received on July 8, 1947, states:
This memorandum is respectfully addressed to certain scientists of distinction, to important aeronautical and military authorities, to a number of public officials and to a few publications. The writer has little expectation that anything of import will be accomplished by this gesture. The mere fact that the data here-in were obtained by so-called supernormal means is probably sufficient to ensure its disregard by nearly all the persons addressed: nevertheless it seems a public duty to make it available. (The present writer has several university degrees and was formerly a university department head).
A very serious situation may develop at any time with regard to the "flying saucers". If one of these should be attacked, the attacking plane will almost certainly be destroyed. In the public mind, this might create near panic and international suspicion. The principal data concerning these craft is now at hand and must be offered, no matter how fantastic and unintelligible it may seem to minds not previously instructed in thinking of this type.
1. Part of the disks carry crews, others are under remote control.
2. Their mission is peaceful. The visitors contemplate settling on this plane.
3. These visitors are human-like but much larger in size.
4. They are not excarnate Earth people but come from their own world.
5. They do NOT come from a planet as we use the word, but from an etheric planet which interpenetrates with our own and is not perceptible to us.
6. The bodies of the visitors, and the craft, automatically materialize on entering the vibratory rate of our dense matter.
7. The disks possess a type of radiant energy or a ray, which will easily disintegrate any attacking ship.
8. They reenter the etheric at will, and so simply disappear from our vision, without a trace.
9. The region from which they come is not the "astral plane", but corresponds to the Lokas or Talas. Students of esoteric matters will understand these terms.
10. They probably cannot be reached by radio, but probably can be by radar. if a signal system can be devised for that apparatus.
We give information and warning and can do no more. Let the newcomers be treated with every kindness. Unless the disks are with-(illegible) a (illegible, illegible) with which our culture and science are incapable of dealing. A heavy responsibility rests upon the few in authority who are able to understand this matter.
Addendum: The Lokas are oval-shaped, fluted length, oval with a heat-resisting metal or alloy not yet known, the front cage contains the controls, the middle portion a laboratory; the rear contains armament, which consists essentially of a powerful energy apparatus, perhaps a ray…
Source: disclose.tv
Unexplained Case Of Stone-Throwing Devil of New Castle Island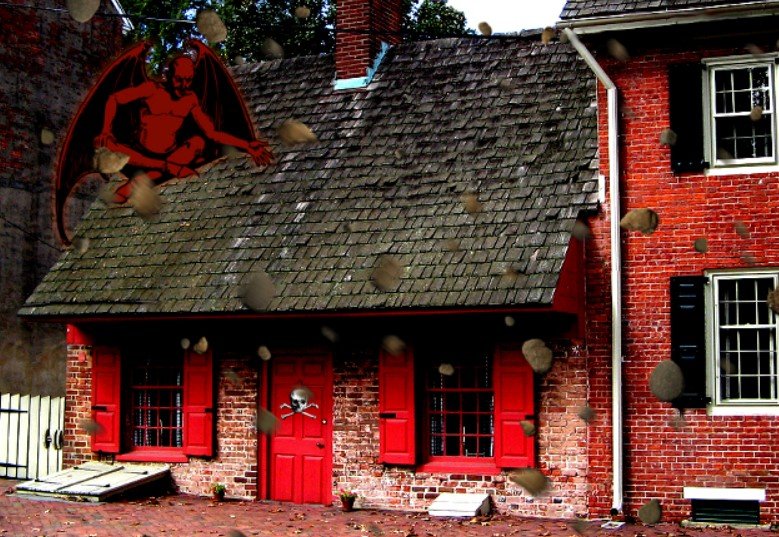 In 1682, stones battered George and Alice Walton's home and crashed through windows in the living quarters above their tavern.
Hails of stones followed them into their fields. Richard Chamberlain, Secretary of the British Colony of New Hampshire, who was staying with the couple documented the events and coined the word, Lithobolia,a Greek-sounding one that translates as Stone-Throwing Devil.
He published a book about the seventeenth century poltergeist.
Stone-Throwing Devil Activity – Summer 1682
George was the stones' target. There were up to one hundred of them in sessions and George was hit as many as forty times. Some were very hot, while some were icy cold.
Their size ranged from small pebbles to rocks as large as a human head. When people put them on a table, they disappeared and reappeared. The Waltons tried to repel the Stone-Throwing Devil by boiling crooked pins in a pot of urine. Twice, a stone hit the pot, spilling the liquid.
A gate from the Waltons' house to neighbor Amazeen's was tossed off if its hinges. A spit from the fireplace disappeared, then fell down the chimney and impaled itself into a log. A wheel of cheese was broken into pieces.
The drainage stopper in George's boat vanished. Household items were tossed into the yard. Witnesses heard rocks rolling in the upstairs room, snorting, heavy breathing and sounds of distant hoofbeats.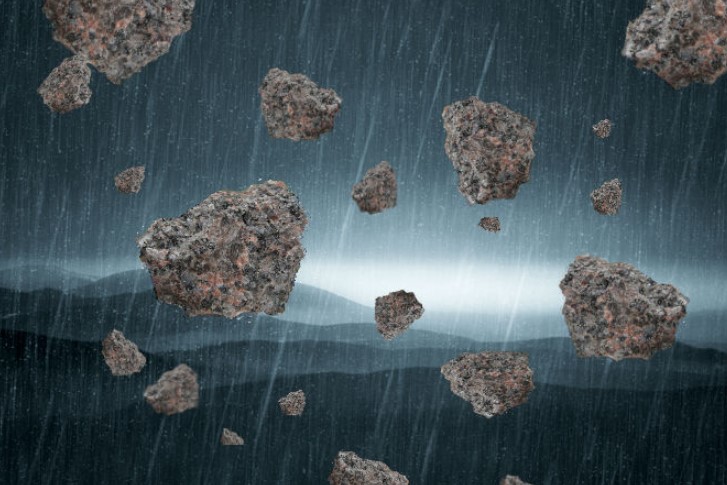 Stone-Throwing Devil and Accusations of Witchcraft
The Waltons were considered wealthy property owners. Goody, a term used for women who didn't have the status of being called missus, Hannah Jones was poor.
They both claimed ownership to a small field. Walton accused her of being a witch when she told him he should never enjoy that piece of land. She countered by accusing him of sorcery.
Some believed this event summoned the Stone-Throwing Devil.
Political Climate in New Castle Island
The islanders, two days before the stone throwing started, petitioned to separate from Portsmouth. It was denied. The heirs of John Mason, who was granted all of the land in New Hampshire, wanted their land returned or to collect taxes from all residents.
Chamberlain, the Waltons' guest, was also the lawyer for the Masons. The Waltons were Masonian sympathizers and Quakers. Members of the sect were persecuted as those suspected of practicing witchcraft were.
Waltons' household included servants an African man and an AmerIndian woman, in an era of great racial prejudice.
Stone-Throwing Devil's Activity Ends
The poltergeist activity ended after Chamberlain returned to England. Two and a half years later, George Walton, who was seventy at the time, signed his property over to Alice and provided legacies to his children and grandchildren.
When he died in the following year, George still suffered from the wounds caused by the stones.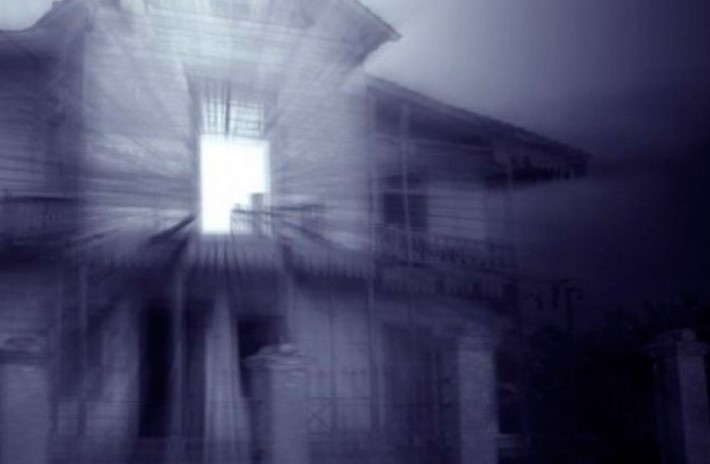 What was the Stone-Throwing Devil?
There were those who believed the stone tossing was caused by the devil. Increase and Cotton Mather, two powerful colonial New Englanders, wrote about the events that many believed were caused by witchcraft.
Cotton played a prominent role in the future Salem Massachusetts witch hysteria involving persecutions, accusations, trials and executions. No record can be found that indicates executions of anyone connected with the Stone-Throwing Devil.
Some islanders believed mischievous humans they dubbed the Boys at Work were the culprits. The Waltons had a houseful of grandchildren. The boys heard the snorting sounds; the girls, awakened by sounds of rolling rocks.
Both ran outside during the hails of stones. The problem with this theory is that stones pelted George in the children's absence.
There is a phenomenon called the rock-throwing poltergeist that has been investigated and documented in modern times. Their activity is limited to stone tossing.
This is a manifestation of PK, psychokinesis, the ability of the mind to affect matter. The agent can be a human or an entity. There is a profile for human agents.
They experience unpleasant emotions such as frustration, anger and feelings of worthlessness, and test above average for PK. Emotions are repressed and released by subconscious PK. The activity may stop spontaneously or by psychotherapy.
By today's standards, this case would be considered as trickery or a poltergeist, not the work of the devil.
A chilling video shows La Llorona in a town in Colombia
La Llorona is a legendary figure with several incarnations. Generally known as 'the woman who cries', it is represented as a type of soul in sorrow: an appearance of a woman dressed in white, which appears in lakes or rivers, sometimes at road crossings, who cries at night for her lost children whom she killed. Her crime was committed in an attack of madness after learning that her lover or unfaithful husband left her to be with another woman of superior status. After realizing what he had done, he committed suicide.
It is described as a lost soul, condemned to wander the earth forever. For some, it is simply a fictional figure used by parents to scare children who misbehave. This popular history has been represented in several forms: in cinema, animation, art, poetry, theater, and literature aimed at both adults and children. The legend is deeply rooted in Mexican culture, but little by little it has been spreading throughout South America and certain parts of the United States. But the question we ask ourselves is: Is there evidence of its existence? Well, the answer to this question may be found in a video that has recently gone viral
'La Llorona' in Colombia
A video recently published on social networks shows what appears to be the silhouette of a "woman crying" on a tree in Colombia, which for many is the evidence that 'La Llorona' is much more than a legend. According to the South American media, the incident occurred in the Colombian municipality of Moñitos last month and became a viral phenomenon on social networks shortly after Christmas.
Although they have not offered many more details, all that is known is that the inhabitants of the small municipality are afraid to leave their homes due to the ghostly sighting. Specifically, it has been suggested that the entity in the video is clearly the terrifying figure of Latin American folklore known as 'La Llorona'.
As we have commented previously, the legend says that this wandering spirit is that of a woman who was rejected by her husband and, in response, drowned her children and then committed suicide. He refused to "go to the other side" and now La Llorona roams the Earth in spirit form, killing anyone who has the bad luck of meeting her.
Like many similar videos that go viral, the opinions of Internet users about sighting in Colombia are divided. While some have found the scene quite scary, the most skeptical criticized the video by ensuring that it is a hoax. However, this is not the first time that the alleged Llorona has appeared in Colombia. In the middle of last year the inhabitants of La Esmeralda, in the Colombian municipality of Arauquita, heard a strange cry and shrieks past midnight. Like what happened in Monitors, nobody dared to leave his house to know what was happening.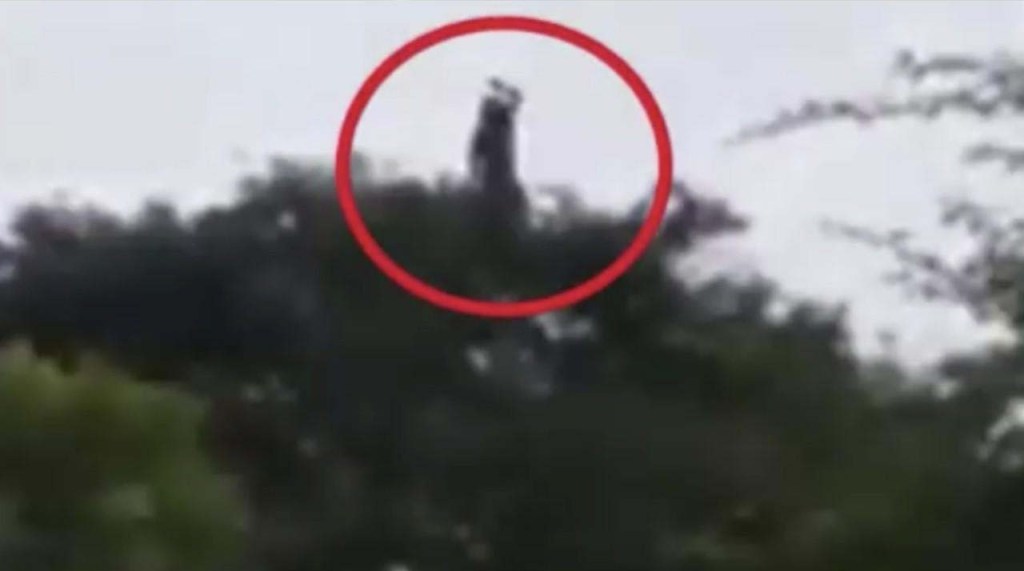 But several witnesses returning home heard a cry and were surprised at the figure of what appeared to be an elderly woman, extremely thin, with long black hair on her face and dressed in a white robe, walking slowly towards the cemetery of the town while crying inconsolably. The men decided to follow her and at one point, the strange woman stood at the grave of a small child. It was at that moment when the woman turned to the men and gave a loud shriek that made them run away from the place.
The truth is that the video is really scary, and if it's fake, we don't know how the real Llorona should be. Maybe it's a ghost, or a mystical being or a demonic entity. Although we can not rule out that it is a strange creature that emits a disturbing sound.
What is your opinion about the video? Is it a real sighting of La Llorona or just a woman standing on a tree? Feel free to share your opinion below.
Derek Acorah, Most Haunted star and TV medium has died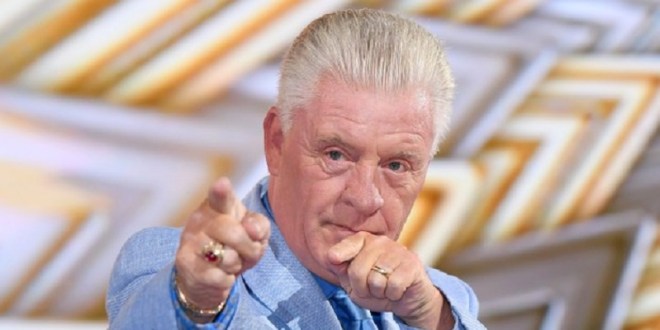 Some sad news today. He brought us some good laughs while on Most Haunted.
TV medium Derek Acorah has passed away aged 69 following a short illness, his wife has confirmed.
Gwen Acorah Johnson made a statement on her Facebook page confirming the loss of her husband.
"Farewell my love! I will miss you forever!" she wrote. "I'm devastated to announce that my beloved husband Derek has passed away after a very brief illness. Thank you so much to everybody who has supported me – I can never thank you enough."
Aged 69 when he died, Acorah was born on 27th January 1950 in Bootle, England. He first TV appearance came in 1996 on the satellite TV channel Granada Breeze, where he made appearances over five years on the shows Psychic Livetime and Predictions (later renamed Predictions with Derek Acorah).
Acorah later rose to prominence as the star of Most Haunted on Sky's Living channel, working on the show for six series.
Later television appearances for the medium included a cameo appearance in the 2006 Doctor Who episode Army of Ghosts and the 20th series of Celebrity Big Brother, which saw him come in fourth.
Until his death, he lived in Scarisbrick, near Southport, with his wife. He is survived by Gwen and two children.
Source: Radio Times