False Alarms From Apple Watches Are Stressing out a California Police Department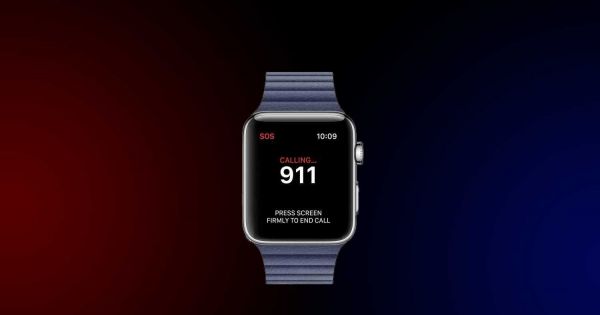 In 2017, Apple added an Emergency SOS feature to their Apple Watch that allows wearers to contact emergency services by holding down the device's side button. The feature may be too easy to trigger, however, as law enforcement officials have received hundreds of accidental calls.
False Alarm
Apple's Emergency SOS feature makes it incredibly easy for a person to call for help, but this ease of use could be causing problems for police departments.
In 2017, Apple added a feature called Emergency SOS to their Apple Watch. To contact emergency services, a Watch owner just holds the device's side button and waits for the triggered countdown to finish. At that point, the device contacts local emergency services.
Dispatchers for the Elk Grove, California, police department have answered nearly 1,600 emergency calls from a local Apple repair and refurbishment facility. Occasionally, the dispatchers hear the muffled sounds of repair technicians on the other end of the line.
"It started back in October, and we have been averaging about 20 calls per day," Elk Grove Police Department Public Information Officer Jason Jimenez told Motherboard.
The timing of these calls lines up with the addition of the Emergency SOS feature to Apple Watches, and Jason Carroll, founder of Fruit Fixed, an independent Apple repair shop, believes the Watch's screen size could be the reason the device is particularly susceptible to false calls. "It would probably [be easier] for a mistake [on the Apple Watch] because the screen is so much smaller," he told Motherboard.
In a public statement to Mac Rumors, Apple confirmed they are aware of the problem: "We take this seriously and we are working closely with local law enforcement to investigate the cause and ensure this doesn't continue."
Emergency SOS 2.0
Emergency SOS has already proven effective for its intended purpose – the feature may have even saved the life of a Pennsylvania woman and her child last year after a car accident. Unfortunately, accidental SOS calls could prevent others from receiving the same help when they really need it.
Elk Grove isn't the only city on the receiving end of these calls. According to Newsweek, Watch owners in Michigan, North Carolina, and other parts of California have accidentally triggered the Emergency SOS feature.
Apple Watch and iPhone owners can adjust their Emergency SOS settings so that they have to drag a slider to make an emergency call, rather than the call going through automatically. This could prevent false calls, but it also creates an added barrier to getting help in a life-or-death situation, and device owners might not want to take that risk.
In the end, Emergency SOS is an incredibly valuable feature – Apple just needs to work out a way to reduce the number of accidental calls without affecting its usability.
"As far as safety goes, having that ability to press a button and reach us and have us be able to respond I think is very important," said Jimenez. "Once that [issue] is resolved, still having the ability to have emergency help at a push of a button is important."
Eventually, Apple could apply what they learn from the Watch false alarms to ensure future devices won't have the same problem. The company is working on self-driving cars, and those are sure to include emergency features that will need to be easily accessible.
Strange Sounds Recorded Coming from Greenland's Skies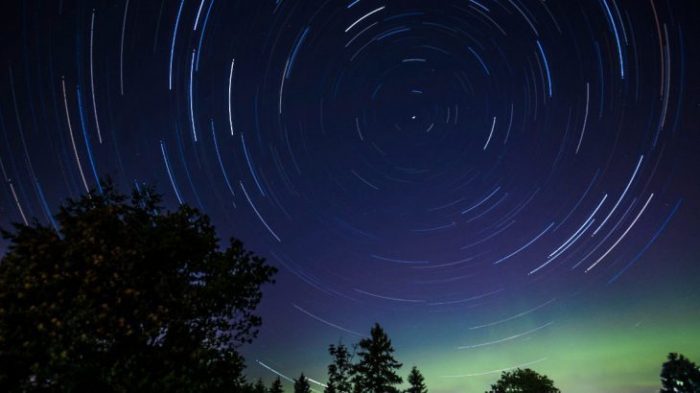 A YouTube user ('Finn Enoksen') shared video clip of strange sounds he recorded that seemed to come from the skies over Greenland on January 4th:
"I hear that strange sound like for 1hour but sometimes it silence for 5 or 10 minute, it little bit hard to heard because that strange sound is not loud."
Creepy Unsolved Murder Mysteries
The boy in the chimney
In 2008, teenager Josh Maddux left the house where he lived with his dad to run an errand. He disappeared, and seven years later, his remains were found in the fetal position, stuffed into the chimney of a nearby historic cabin. His body, devoid of wounds, showed no signs of a struggle. As The Huffington Post reported, "When the teen's skeleton was found, his knees reportedly were above his head and a hand was covering his face."
The strangest details were slowly released to the public in the following weeks. Maddux's had been clothed only in a thermal undershirt, and the rest of his clothes were lying on the floor inside the cabin. Construction workers confirmed that rebar on the chimney's opening meant he would not have been able to climb down, so he must have been trying to climb up.
To make matters worse, an anonymous Reddit post later detailed a rumor that Maddux had been coerced by a friend who went on to become a serial killer.
Hannah Upp's Disappearances
As chronicled in a New Yorker exposé, 23-year-old Pennsylvania resident Hannah Upp has led a life peppered with disappearances. Seemingly without a direct cause, Upp enters a fugue state and disappears off the grid, cutting off communication with her friends and family, and after a while, she's often found near water.
Doctors diagnosed Upp with "a diagnosis of dissociative fugue, a rare condition in which people lose access to their autobiographical memory and personal identity, occasionally adopting a new one, and may abruptly embark on a long journey." She disappeared again last year and her belongings were found near the ocean on St. Thomas — the strangest thing about her case is the fact that her parents seem apathetic, or mystical, even, when asked about their missing daughter by the press.
Kathy Hobbs Predicts Her Own Death
The kidnapping and murder of 16-year-old Kathy Hobbs is so odd that it was featured on an episode of the cult classic series Unsolved Mysteries.
After her death in 1987, Hobbs' parents and friends disclosed that all her life, Hobbs had suffered from "premonitions" that foreshadowed her death at 16. In her teen years, she developed agoraphobia and refused to leave the house, but on her sixteenth birthday she believed the curse had been broken — or, so say her family and friends. Just three months later, she was attacked coming home from buying a paperback novel and murdered with blunt force trauma to the head.
In 1989, a Toledo man named Michael Lee Lockhart was charged and convicted with Hobbs' murder, though Lockhart never confessed. The internet is divided on whether Lockhart actually shot Hobbs, but the real point of contention is the young woman's premonitions. Why was she able to predict a seemingly random act of violence?
More mysterious electrical sky events over Dublin, Juarez and amazing explosions in Kenner, Louisiana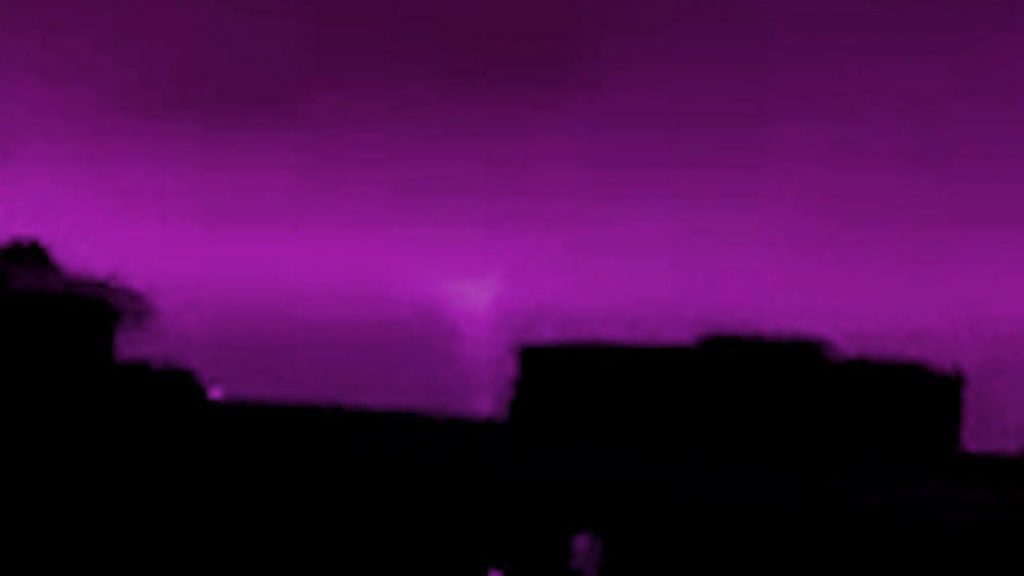 On the same day as the sky lit up with mysterious blue light over Queens, NYC, powerful electrical explosions also occurred in Kenner, Louisiana and Ciudad Juarez, Mexico. Two days after, something really weird occurred over Dublin, Ireland. It seems to be a widespread electrical phenomenon. Are they all linked? Like to a geomagnetic storm or something similar going on in space? Or are these phenomena all more grounded like the mystery behind "Project Blue Beam."
Anyone know what the light show over Dublin is? Could it be a geomagnetic storm?
Any one know what the light show over #Dublin is? pic.twitter.com/TW5oec8tRd

— James Brophy (@jamesfbrophy) 30 December 2018
This next video was recorded on December 29, 2018, around 8:45 in Drimnagh, Dublin. Here the Youtube video:
Or can these light source be caused by something more grounded? Such as the mystery behind the so called top secret "Project Blue Beam."
The following video was recorded in Dublin on December 29, 2018:
Here a summary and discussion of both sky phenomena:
Electrical explosions in Kenner, Louisiana
A video captured by Giovanni Bommarito show the dramatic moment of multiple electrical explosions in Kenner, triggering power outages for more than 10,000 customers on December 27, 2018:
Wind gusts in the New Orleans area reached as high as 51 MPH overnight Wednesday and into Thursday morning.
Coincidentally this event occurred on the same day as the sky lit up with mysterious blue light over Queens, NYC:
Strange explosion and object in Ciudad Juarez
© The Juarez Times/Facebook
There are definitely odd things happening on the planet. Perhaps these incidents are related 'electrically' in part to the 'grounding' of our Solar System?