"Fake News" and the Pentagon's Office of Strategic Influence (OSI)
The Facts:The influence of intelligence and government agencies when it comes to mainstream media is quite large. This article provides numerous examples from documents to whistleblowers that clearly prove this point.
Reflect On:Our world has become quite Orwellian with regards to free and open information. There now seems to be a 'Ministry of Truth' that is hiding information from people, and telling them what to believe and how to think. Censorship is rampant.
A declassified document from the CIA archives in the form of a letter from a CIA task force addressed to the Director of the Central Intelligence Agency details the close relationship that exists between the CIA and mainstream media and academia.
The document states that the CIA task force "now has relationships with reporters from every major wire service, newspaper, news weekly, and television network in the nation," and that "this has helped us turn some 'intelligence failure' stories into 'intelligence success" stories,' and has contributed to the accuracy of countless others." Furthermore, it explains how the agency has "persuaded reporters to postpone, change, hold, or even scrap stories that could have adversely affected national security interests or jeopardized sources and methods."
Although it is a document outlining their desire to become more open and transparent, the deception outlined by various whistleblowers (example) requires us to read between the lines and recognize that the relationships shared between intelligence agencies and our sources of information are not always warranted and pose inherent conflicts of interest.
Herein lies the problem: What is "national security," and who determines that definition? JFK bravely told the world that the "dangers of excessive and unwarranted concealment of pertinent facts far outweigh[] the dangers which are cited to justify it." He also said that "there is very grave danger that an announced need for increased security will be seized upon by those anxious to expand its meaning to the very limits of official censorship and concealment."
"National security" is now an umbrella term used to justify concealing information, but who makes these decisions?
The real reason why people like Julian Assange are treated the way they are treated is because they threaten immoral corporate and elitist actions/interests of various governments and institutions, and because they simply share truth and information.
This is why we are also seeing the mass censorship of alternative media outlets, like Collective Evolution.
Not long ago, William Arkin, a longtime well known military and war reporter who is best known for his groundbreaking, three-part Washington Post series in 2010, went public outing NBC/MSNBC as completely fake government run agencies.
He blasted NBC News along with MSNBC news in an email for "becoming captive and subservient to the national security state, reflexively pro-war in the name of stopping President Donald Trump, and now the prime propaganda instrument of the War Machine's promotion of militarism and imperialism." This is something, based on my research, mainstream media has always been. It's why they were created in the first place.
Arkin stated that, as a result of this, "the national security establishment not only hasn't issued a beat but indeed has gained dangerous strength, and "is ever more autonomous and practically impervious to criticism."
Another great quote comes to mind here,
"The real menace of our Republic is the invisible government, which like a giant octopus sprawls its slimy legs over our cities, states and nation . . . The little coterie of powerful international bankers virtually run the United States government for their own selfish purposes. They practically control both parties . . . [and] control the majority of the newspapers and magazines in this country. They use the columns of these papers to club into submission or drive out of office public officials who refuse to do the bidding of the powerful corrupt cliques which compose the invisible government. It operates under cover of a self-created screen [and] seizes our executive officers, legislative bodies, schools, courts, newspapers and every agency created for the public protection." (source)(source) – Mayor of New York City from 1918-1925
MSNBC's star national security reporter Ken Dilanian was widely mocked by media outlets for years for being an uncritical CIA stenographer before he became a beloved NBC/MSNBC reporter, and let's not forget CNN's Anderson Cooper's connections to the CIA.
Operation Mockingbird, a CIA program to infiltrate mainstream media and use it to influence the minds of the masses decades ago, seems to be in full effect today, at a larger scale than anyone can possibly imagine.
In early 2018, NBC hired former CIA chief John Brennan to serve as a "senior national security and intelligence analyst."
Dr. Udo Ulfkotte was a top German journalist and editor and has been for more than two decades. He went on the record stating that he was forced to publish the works of intelligence agents under his own name, also mentioning that noncompliance would result in him losing his job. Not long ago, he made an appearance on RT news Stating that:
"I've been a journalist for about 25 years, and I was educated to lie, to betray, and not to tell the truth to the public. But seeing right now within the last months how the German and American media tries to bring war to the people in Europe, to bring war to Russia — this is a point of no return and I'm going to stand up and say it is not right what I have done in the past, to manipulate people, to make propaganda against Russia, and it is not right what my colleagues do and have done in the past because they are bribed to betray the people, not only in Germany, all over Europe." (source)
There are many examples, the information above is simply small fraction of information regarding a big problem.
This is why I thought it was important to share a piece written by by Dr.Michel Chossudovsky, titled "War Propaganda: "Fake News" and the Pentagon's Office of Strategic Influence (OSI). Chossudovsky is an award-winning author, Professor of Economics (emeritus) at the University of Ottawa, Founder and Director of the Centre for Research on Globalization (CRG), Montreal. It was originally posted on hist website, GlobalResearch.ca.
War Propaganda: "Fake News" and the Pentagon's Office of Strategic Influence (OSI)
The following text on Rumsfeld's "Office of Strategic Influence" (OSI) was first published by Global Research in January 2003 two months before the onslaught of the war on Iraq. The analysis largely pertained to the role of the Pentagon in planting fake stories in the news chain with a view to providing a "human face" to US-led military interventions.
Already in 2002, the "Militarization of the Media" was on the drawing board of the Pentagon. Defense Secretary Rumsfeld created the OSI with a view to influencing public opinion in the months leading up to the war on Iraq in March 2003. "The purpose [of the OSI] was to deliberately lie to advance American interests," (quoted in Air Force Magazine, January 2003). It consisted in feeding disinformation into the news chain as well as seeking the support of the corporate media. Acknowledged by the New York Times:
"The Defense Department is considering issuing a secret directive to the American military to conduct covert operations aimed at influencing public opinion and policy makers in friendly and neutral countries [Germany, France, etc], senior Pentagon and administration officials say.
The fight, one Pentagon official said, is over "the strategic communications for our nation, the message we want to send for long-term influence, and how we do it."
As a military officer put it: "We have the assets and the capabilities and the training to go into friendly and neutral nations to influence public opinion. We could do it and get away with it. That doesn't mean we should."…

In February [2002], Mr. Rumsfeld had to disband the Pentagon's Office of Strategic Influence, ending a short-lived plan to provide news items, and possibly false ones, to foreign journalists to influence public sentiment abroad. Senior Pentagon officials say Mr. Rumsfeld is deeply frustrated that the United States government has no coherent plan for molding public opinion worldwide in favor of America in its global campaign against terrorism and militancy.(NYT, December 10, 2002)
Many administration officials agree that there is a role for the military in carrying out what it calls information operations against adversaries, especially before and during war, as well as routine public relations work in friendly nations like Colombia, the Philippines or Bosnia, whose governments have welcomed American troops.
… But the idea of ordering the military to take psychological aim at allies has divided the Pentagon — with civilians and uniformed officers on both sides of the debate.

Some are troubled by suggestions that the military might pay journalists to write stories favorable to American policies or hire outside contractors without obvious ties to the Pentagon to organize rallies in support of American policies. (NYT, December 16, 2002)
The Ongoing "Militarization of the Media"
Most people do not even know that an Office of Strategic Influence (tantamount to a "Ministry of Truth") existed within the confines of the Pentagon. Why? Rumsfeld decided to abolish the OSI. In reality, it was never abolished. They just changed the name to something else (as confirmed by Rumsfeld in a November 2002 Press Conference):
Rumsfeld: And then there was the office of strategic influence…. I went down that next day and said fine, if you want to savage this thing fine I'll give you the corpse. There's the name. You can have the name, but I'm gonna keep doing every single thing that needs to be done and I have.

That was intended to be done by that office is being done by that office, NOT by that office in other ways.

DARPA Press Conference (Dept of Defense, November 18, 2002 emphasis added)
Flash Forward: 2002- 2017
While the OSI process launched by the Pentagon in 2002 is still functional as intimated by Rumsfeld, it has become increasingly sophisticated. Moreover, the media environment has changed dramatically since 2002 with the rapid development of social media.
Today, the Militarization of the Media is accepted. It is part of a "New Normal". The actions of both by the Pentagon and NATO are now largely directed against the Blogosphere integrated by social media and independent online news and analysis.
"Strategic Influence" seeks to undermine critique or opinion by the alternative online media directed against (illegal) acts of war. Since 2001, a firm relationship has developed between the mainstream media and the Military establishment. War crimes are tacitly ignored. US-NATO "acts of war" are routinely upheld by the corporate media as humanitarian endeavors, i.e. a so-called "Responsibility to Protect"(R2P).
"America is Under Attack"
On September 11, 2001, Afghanistan had allegedly attacked America, according to NATO's North Atlantic Council. The legal argument was that the September 11 attacks constituted an undeclared "armed attack" "from abroad" by an unnamed foreign power.
In the months leading up to the announced 2003 invasion of Iraq, the propaganda campaign consisted in sustaining the illusion that "America was under attack".
A similar logic prevails today: America's is allegedly being threatened by "rogue states": Russia, China, Iran and North Korea.
"Information Operations" are now envisaged by the Pentagon against alternative media which refuse to acknowledge that "America is under attack". The online independent media are tagged as "adversaries". Countering (critical) social media is part of a US-NATO's agenda. NATO points to the "weaponization of disinformation", suggesting that online media directed against US-NATO constitutes a "weapon".
Both the US DoD and NATO consider that online "false information" (published by independent and alternative media) has "security implications". The objective is ultimately to dismantle all civil society media and movements which are opposed to America's global war agenda.
The Takeaway
The censorship of independent media is quite large. Here at Collective Evolution, we are in threat of shutting down due to the fact that we have been censored, as well as demonetized from platforms like YouTube. This is why we created CETV, it's how people can support us and it allows us to continue what we are doing, by being funded by YOU.
At the end of the day, the censorship efforts are coinciding with multiple mass campaigns to influence the minds of the masses via mainstream media. Mainstream media is a huge tool for the global elite to push various agenda's, our compliance and their justification for various geopolitical actions are justified through the manipulation of our consciousness, and there is no doubt that independent media has made that much harder for them.
Transhumanism: An implantable biochip for detecting COVID-19 could hit the markets by 2021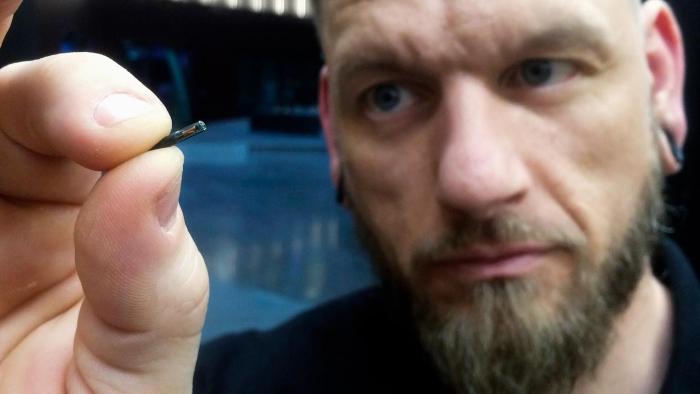 Like gravity, which was unknown before Newton, although it was in plain sight, there has been a scientific discovery for many years with a huge, colossal destructive potential for humanity. This potential is so immense that the largest war machine on the planet immediately used its resources to seize this discovery and gain complete control over it.
In 2010, Canadian scientist Derek Rossi unexpectedly and accidentally made a revolutionary breakthrough: he found a way to "reprogram" molecules that carry genetic instructions for the development of cells in the human body, not to mention all other biological life forms.
The molecules in question are called "messenger ribonucleic acid" or mRNA. The newly acquired ability to rewrite instructions in these molecules has radically changed the course of Western medicine and science, but most surprisingly, no one but DARPA barely noticed. Meanwhile, in an interview about his discovery, Derek Rossi said: 
"The real important discovery here was that from now on you can use mRNA as you see fit. Now, if you put it in cells, then you can make mRNA express any protein in cells, which is a huge scientific achievement. "

Derek Rossi
The achievement was really so great that in 2014 Rossi, despite the fact that he was the founder of his own company Moderna Inc., was honorably retired and is now following his invention as a "hockey daddy". This happened, apparently, because immediately after the miraculous discovery of Rossi, Moderna Inc., together with an obscure private investment company Flagship Pioneering, attracted almost half a billion dollars in federal money, which went to the development of vaccines based on the new technology. Probably, Dr. Rossi is now terrified, although he is now far from the first to be terrified and will not be alone. 
It all started with the fact that back in 2006, DARPA initiated the PHD program – the program for the identification of viral pathogens of the upper respiratory tract, the full name is Predicting Health and Disease ( PHD), which led to the creation of a separate BTO Office in DARPA DARPA – DARPA Biological Technologies Office (BTO). And in 2014, BTO DARPA launched its IVN program (In Vivo Nanoplatforms), which can be translated as "living nanoplatform" or, more precisely, "nanoplatform working in a living cell". This is how a new miracle of biology and medicine appeared, which is called "hydrogel".
Hydrogel is a nanotechnology whose inventor boasted that "if [it] can be implemented, with FDA approval , consumers will be able to implant intracellular sensors to measure glucose, oxygen and lactate levels." … The new material, similar to contact lenses, requires a special injector to be inserted under the skin, after which it can transmit light digital signals over a wireless network such as 5G.
And then there were only two inventions left to add: mRNA controlling the behavior of the organism and the very same hydrogel as a substrate carrying mRNA . Together, both inventions open up a  nightmare of possibilities. Perhaps this is the first real step towards full-fledged transhumanism.
Transhumanism is a philosophical concept, as well as an international movement that supports the use of the achievements of science and technology to improve the mental and physical capabilities of a person in order to eliminate those aspects of human existence that transhumanists consider undesirable – suffering, disease, aging and death. Transhumanists study the possibilities and consequences of using such technologies, the dangers and benefits of their use, including the idea of ​​convergence of biological, information, cognitive and nanotechnologies.
This is how a new private company came into being, specifically set up to promote this combined technology that allows remote control of biological processes and opens the door to the potential manipulation of our biological responses. It is called Profusa Inc  and its operations are funded by the millions from the NIH ( US National Institutes of Health )  and DARPA (Defense Advanced Research Projects Agency).  And already in March 2020 Profusa Inc. unbeknownst to everyone, it was at the top of the crowded COVID-19 market, where it announced an injection biochip for the detection of viral respiratory diseases, including COVID-19. 
At the moment, the most promising vaccine against COVID-19 is mRNA-1273, which belongs to Moderna Inc. However, Moderna Inc. Is, in fact, a company created  with DARPA money. The brainchild from DARPA / Moderna Inc -Profusa Inc.is promoting its miracle biochip to the market. At the same time, the only obstacle for the mRNA-1273 vaccine today is the delivery system of the desired mRNA into cells.
Somehow and so miraculously, a subsidiary of Profusa, also funded by DARPA, simultaneously with the development of a vaccine by other companies, is launching on the market biochips based on hydrogel and photosensitive sensors, which are expected to receive accelerated approval from the Office of Sanitary Inspection of Quality Food and Drug Administration by early 2021. In this case, it is obvious and most likely that Moderna Inc. will choose exactly its brainchild as a platform for the deployment of the coronavirus vaccine. But this platform, judging by what Dr. Rossi said, is capable of not only delivering mRNA to cells, but also remotely changing our DNA. 
Trump said the US has weapons systems that no one knows about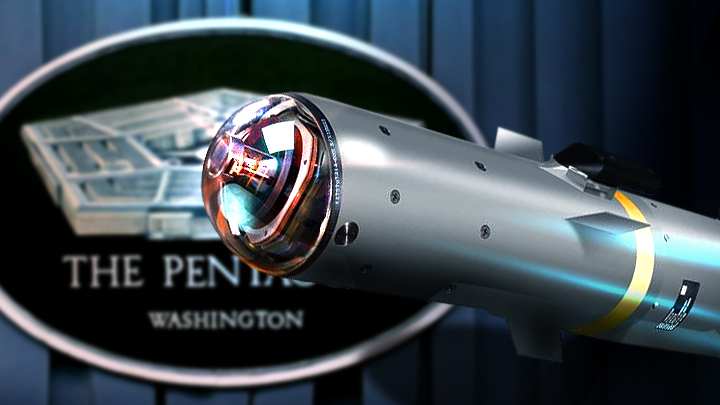 The United States has weapons systems that no one knows about. American President Donald Trump told this to reporters on Thursday before leaving for Michigan.
The head of state was asked to comment on the allegations from the upcoming book by American journalist Bob Woodward, 'Rage'. The book is based, among other things, on 18 of Woodward's exclusive interviews with Trump. According to the journalist, the President of the United States in conversations with him, among other things, stated that the United States has developed a new nuclear weapons system, which neither Russia nor China has analogues of.
"We have excellent weapons. No, I'm not talking about classified [information], I'm talking about what we have created. We create great weapons. Our Armed Forces are stronger than ever. We have spent $ 2.5 trillion on our aircraft over the past 3.5 years. Now we have new missiles <…>. I hope we never have to use it, but our nuclear [weapons] are now at their best in decades," Trump responded.
"We have some systems that no one knows about. To be honest, it seems to me that it would be better to keep this way. We have some incredible systems," continued the head of the White House.
The President of the United States also made a statement that the United States possesses the best weapons in the world, the likes of which neither Russia nor China has.
"We have invested 2.5 trillion in the US military. You know, with these false media, I said: "We have systems and missiles <…>. We have systems that you have never even seen before, [Chinese President] Xi [Jinping] has nothing like it, [Russian President Vladimir] Putin has nothing like it. No one has anything like what we have." And they said, "Is he giving out [secret] military information?" No, I'm saying we have the greatest weapon in the world, "said the US President, speaking to supporters in Michigan.
"They say, 'He may be revealing classified information.' You don't have to worry about it. These people are sick," Trump continued.
Excerpts from Woodward's book on the development of nuclear weapons were published on Wednesday by The Washington Post. As the publication clarifies, Woodward's sources "later confirmed that the US Armed Forces have a new secret weapons system." Woodward declined to give details on this. "[Woodward's] sources were surprised that Trump revealed" the existence of the system, the newspaper said.
We are already in the Loop: The Covid-19 Endless quarantine
From the world's "top" to the "bottom" media are broadcasted completely inconsistent forecasts regarding the further prospects for the spread of coronavirus infection and a new tightening of anti-epidemic measures.
However, the same uncertainty and inconsistency is evident even at the global level. While epidemiologists, relying on statistical data on the dynamics of "covid" morbidity and mortality in different countries of the world, are predicting a "second wave" of this infection for mankind, officials of the World Health Organization (WHO), in particular – the head of the division of this structure for new diseases and zoonosis, Maria Van Kerkhov, declare that the "first wave" of the coronavirus pandemic did not exist in nature.
It turns out there are good reasons for this: on March 11, 2020, the pandemic was declared "in advance" , due to the almost simultaneous detection of a large number of patients around the world outside the original focus of infection in the Chinese city of Wuhan.
By the way, this happened literally the next day after Chinese President Xi Jinping personally arrived in Wuhan and proclaimed victory over the coronavirus.
Almost six months have passed since that moment. The total number of infected people as of August 31, 2020 amounted to slightly more than 25.5 million people (0.32% of the world's population), the death toll – slightly more than 852 thousand people (the average world mortality rate is 3.3%). As you wish, but this data does not "pull" into a real pandemic. From the word "absolutely". Moreover, about 170 thousand people die every day in the world, and since the beginning of the year, 6.3 million people have died from coronary heart disease (IHD) alone – 7 times more than from COVID-19 and the complications caused by this infection.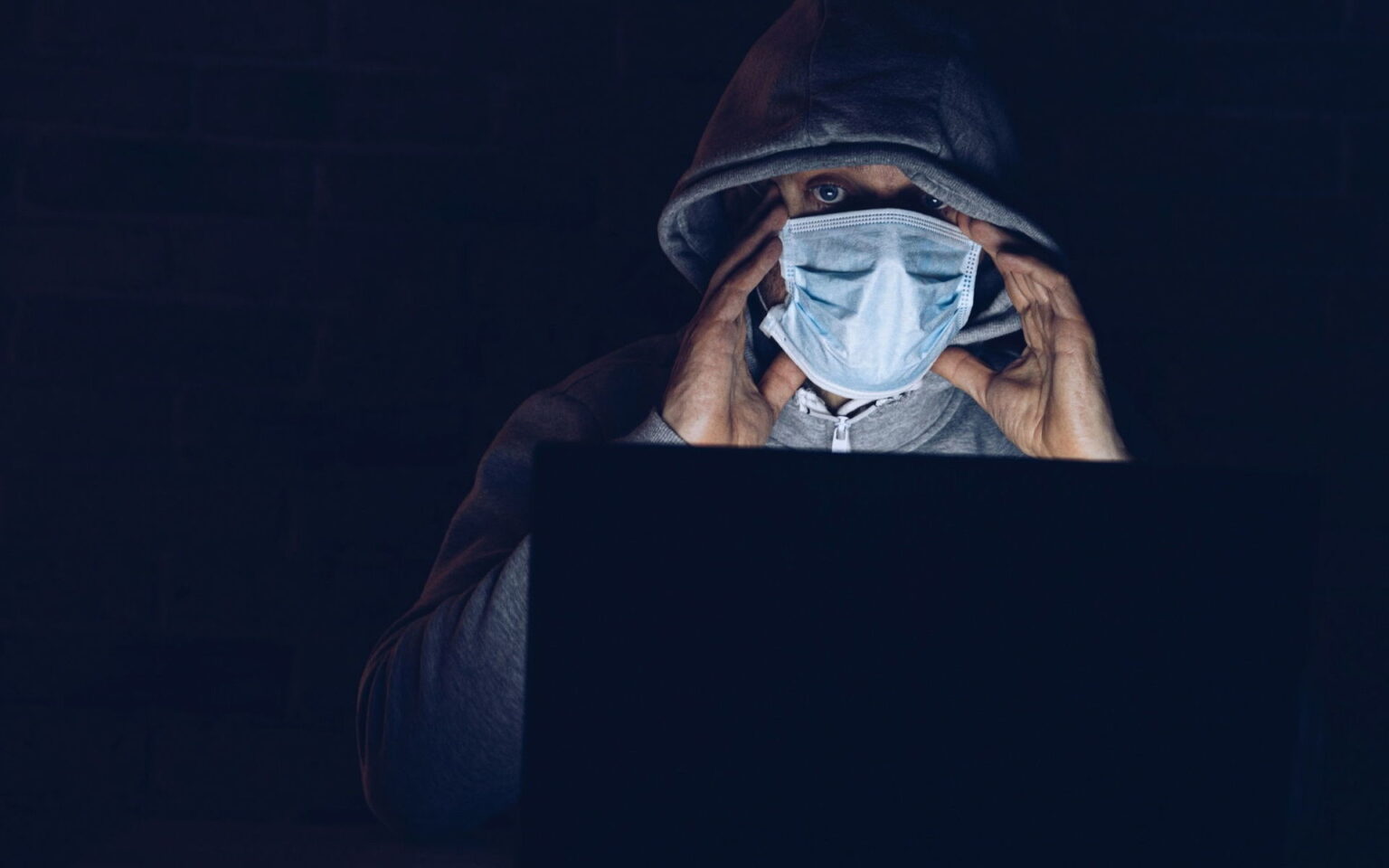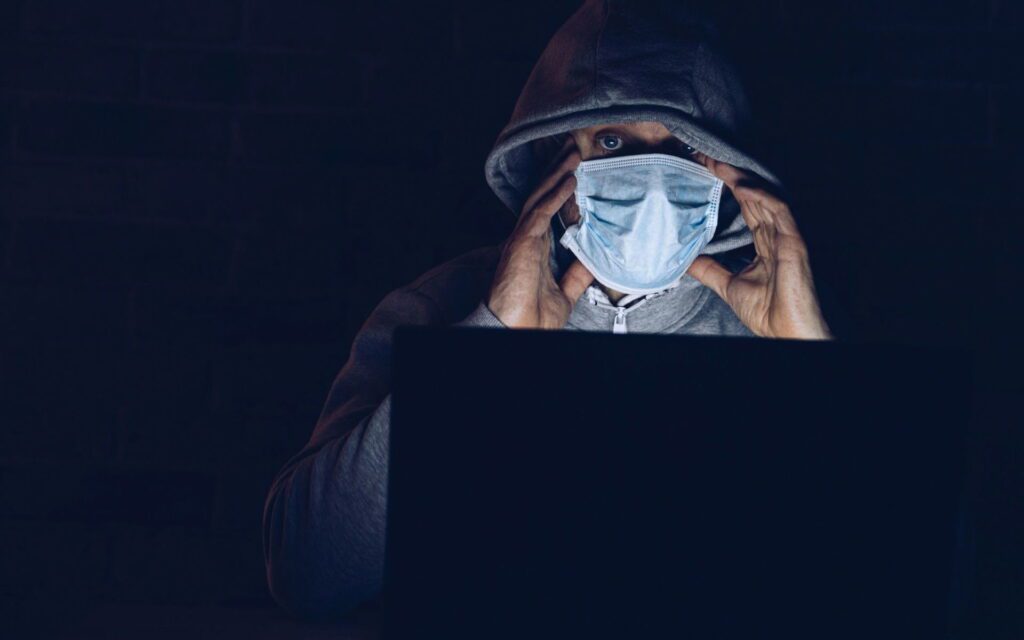 Therefore, there is every reason to consider the version set forth in our article "Coronavirus was planned – A Synopsis of devilish coincidences" to be quite close to reality. Let us provide you here some possible provisions.
First. The modern level of development of biotechnology makes it possible to create various modifications of viruses, including those pathogenic for humans, using almost "conveyor" 3D printing methods.
Second. The epidemiological picture of the spread of COVID-19 is atypical for "natural" infections, as is the ultra-high mutation rate of its causative agent, the SARS-CoV-2 coronavirus.
Third. This suggests that we are not dealing with a super-fast mutating virus, and initially with different initial strains , which are distributed by artificial means in different human populations – collection, analysis and assessment of their clinical manifestations. This thesis is confirmed by numerous cases of "re-infection", ie. the lack of cross-immunity in humans to various strains of SARS-CoV2.Accordingly, any vaccines, including the Russian Sputnik V, are highly likely to have far from universal anti-coronavirus efficacy.
Fourth. All these experiments are carried out by transnational structures.that are not openly affiliated with one or another state (group of states). At the same time, these structures have the ability to block the investigation of their actions at the international level.This issue is not raised or discussed in the global media space at all – in contrast to the US attempts to blame China for the allegedly "Chinese" virus. This is understandable: after all, the losses of the American economy in absolute terms turned out to be maximum: 32.9% of the "net" drop in GDP for the second quarter of 2020 is about 1.8 trillion US dollars
Fifth. This situation opens up the potential for the formation of more and more "infectious waves" that threaten the very existence of mankind and create conditions for the formation of a "world government" that is able to control this "amount of technologies." Moreover, in the not too distant prospect of using such technologies, the contours of such a "viral" dystopia emerge, within which each person may not be assigned an individual electronic number, but a unique personal strain of the virus may be introduced, posing a mortal danger to any other person with unauthorized types of interpersonal contacts.
All this is far from abstract reasoning. Especially – given the socio-economic consequences of the "anti-coronavirus" measures taken by the authorities of the overwhelming majority of countries in the world: a multi-trillion (in dollars) drop in production and world trade, up to hundreds of millions of unemployed, a widespread drop in real incomes of the population, restriction of human rights and freedoms even where they were, and in those scanty "market" volumes in which they existed … And – no one is to blame: you can't ask about a virus?
But experts are convinced that in the event of the beginning of the "second wave" of coronavirus infection and, accordingly, the "regime of general self-isolation", the world economy will face irreversible, catastrophic changes, in scale and significance at least an order of magnitude greater than the Great Depression of the 1930s.