"Fake News" and the Pentagon's Office of Strategic Influence (OSI)
The Facts:The influence of intelligence and government agencies when it comes to mainstream media is quite large. This article provides numerous examples from documents to whistleblowers that clearly prove this point.
Reflect On:Our world has become quite Orwellian with regards to free and open information. There now seems to be a 'Ministry of Truth' that is hiding information from people, and telling them what to believe and how to think. Censorship is rampant.
A declassified document from the CIA archives in the form of a letter from a CIA task force addressed to the Director of the Central Intelligence Agency details the close relationship that exists between the CIA and mainstream media and academia.
The document states that the CIA task force "now has relationships with reporters from every major wire service, newspaper, news weekly, and television network in the nation," and that "this has helped us turn some 'intelligence failure' stories into 'intelligence success" stories,' and has contributed to the accuracy of countless others." Furthermore, it explains how the agency has "persuaded reporters to postpone, change, hold, or even scrap stories that could have adversely affected national security interests or jeopardized sources and methods."
Although it is a document outlining their desire to become more open and transparent, the deception outlined by various whistleblowers (example) requires us to read between the lines and recognize that the relationships shared between intelligence agencies and our sources of information are not always warranted and pose inherent conflicts of interest.
Herein lies the problem: What is "national security," and who determines that definition? JFK bravely told the world that the "dangers of excessive and unwarranted concealment of pertinent facts far outweigh[] the dangers which are cited to justify it." He also said that "there is very grave danger that an announced need for increased security will be seized upon by those anxious to expand its meaning to the very limits of official censorship and concealment."
"National security" is now an umbrella term used to justify concealing information, but who makes these decisions?
The real reason why people like Julian Assange are treated the way they are treated is because they threaten immoral corporate and elitist actions/interests of various governments and institutions, and because they simply share truth and information.
This is why we are also seeing the mass censorship of alternative media outlets, like Collective Evolution.
Not long ago, William Arkin, a longtime well known military and war reporter who is best known for his groundbreaking, three-part Washington Post series in 2010, went public outing NBC/MSNBC as completely fake government run agencies.
He blasted NBC News along with MSNBC news in an email for "becoming captive and subservient to the national security state, reflexively pro-war in the name of stopping President Donald Trump, and now the prime propaganda instrument of the War Machine's promotion of militarism and imperialism." This is something, based on my research, mainstream media has always been. It's why they were created in the first place.
Arkin stated that, as a result of this, "the national security establishment not only hasn't issued a beat but indeed has gained dangerous strength, and "is ever more autonomous and practically impervious to criticism."
Another great quote comes to mind here,
"The real menace of our Republic is the invisible government, which like a giant octopus sprawls its slimy legs over our cities, states and nation . . . The little coterie of powerful international bankers virtually run the United States government for their own selfish purposes. They practically control both parties . . . [and] control the majority of the newspapers and magazines in this country. They use the columns of these papers to club into submission or drive out of office public officials who refuse to do the bidding of the powerful corrupt cliques which compose the invisible government. It operates under cover of a self-created screen [and] seizes our executive officers, legislative bodies, schools, courts, newspapers and every agency created for the public protection." (source)(source) – Mayor of New York City from 1918-1925
MSNBC's star national security reporter Ken Dilanian was widely mocked by media outlets for years for being an uncritical CIA stenographer before he became a beloved NBC/MSNBC reporter, and let's not forget CNN's Anderson Cooper's connections to the CIA.
Operation Mockingbird, a CIA program to infiltrate mainstream media and use it to influence the minds of the masses decades ago, seems to be in full effect today, at a larger scale than anyone can possibly imagine.
In early 2018, NBC hired former CIA chief John Brennan to serve as a "senior national security and intelligence analyst."
Dr. Udo Ulfkotte was a top German journalist and editor and has been for more than two decades. He went on the record stating that he was forced to publish the works of intelligence agents under his own name, also mentioning that noncompliance would result in him losing his job. Not long ago, he made an appearance on RT news Stating that:
"I've been a journalist for about 25 years, and I was educated to lie, to betray, and not to tell the truth to the public. But seeing right now within the last months how the German and American media tries to bring war to the people in Europe, to bring war to Russia — this is a point of no return and I'm going to stand up and say it is not right what I have done in the past, to manipulate people, to make propaganda against Russia, and it is not right what my colleagues do and have done in the past because they are bribed to betray the people, not only in Germany, all over Europe." (source)
There are many examples, the information above is simply small fraction of information regarding a big problem.
This is why I thought it was important to share a piece written by by Dr.Michel Chossudovsky, titled "War Propaganda: "Fake News" and the Pentagon's Office of Strategic Influence (OSI). Chossudovsky is an award-winning author, Professor of Economics (emeritus) at the University of Ottawa, Founder and Director of the Centre for Research on Globalization (CRG), Montreal. It was originally posted on hist website, GlobalResearch.ca.
War Propaganda: "Fake News" and the Pentagon's Office of Strategic Influence (OSI)
The following text on Rumsfeld's "Office of Strategic Influence" (OSI) was first published by Global Research in January 2003 two months before the onslaught of the war on Iraq. The analysis largely pertained to the role of the Pentagon in planting fake stories in the news chain with a view to providing a "human face" to US-led military interventions.
Already in 2002, the "Militarization of the Media" was on the drawing board of the Pentagon. Defense Secretary Rumsfeld created the OSI with a view to influencing public opinion in the months leading up to the war on Iraq in March 2003. "The purpose [of the OSI] was to deliberately lie to advance American interests," (quoted in Air Force Magazine, January 2003). It consisted in feeding disinformation into the news chain as well as seeking the support of the corporate media. Acknowledged by the New York Times:
"The Defense Department is considering issuing a secret directive to the American military to conduct covert operations aimed at influencing public opinion and policy makers in friendly and neutral countries [Germany, France, etc], senior Pentagon and administration officials say.
The fight, one Pentagon official said, is over "the strategic communications for our nation, the message we want to send for long-term influence, and how we do it."
As a military officer put it: "We have the assets and the capabilities and the training to go into friendly and neutral nations to influence public opinion. We could do it and get away with it. That doesn't mean we should."…

In February [2002], Mr. Rumsfeld had to disband the Pentagon's Office of Strategic Influence, ending a short-lived plan to provide news items, and possibly false ones, to foreign journalists to influence public sentiment abroad. Senior Pentagon officials say Mr. Rumsfeld is deeply frustrated that the United States government has no coherent plan for molding public opinion worldwide in favor of America in its global campaign against terrorism and militancy.(NYT, December 10, 2002)
Many administration officials agree that there is a role for the military in carrying out what it calls information operations against adversaries, especially before and during war, as well as routine public relations work in friendly nations like Colombia, the Philippines or Bosnia, whose governments have welcomed American troops.
… But the idea of ordering the military to take psychological aim at allies has divided the Pentagon — with civilians and uniformed officers on both sides of the debate.

Some are troubled by suggestions that the military might pay journalists to write stories favorable to American policies or hire outside contractors without obvious ties to the Pentagon to organize rallies in support of American policies. (NYT, December 16, 2002)
The Ongoing "Militarization of the Media"
Most people do not even know that an Office of Strategic Influence (tantamount to a "Ministry of Truth") existed within the confines of the Pentagon. Why? Rumsfeld decided to abolish the OSI. In reality, it was never abolished. They just changed the name to something else (as confirmed by Rumsfeld in a November 2002 Press Conference):
Rumsfeld: And then there was the office of strategic influence…. I went down that next day and said fine, if you want to savage this thing fine I'll give you the corpse. There's the name. You can have the name, but I'm gonna keep doing every single thing that needs to be done and I have.

That was intended to be done by that office is being done by that office, NOT by that office in other ways.

DARPA Press Conference (Dept of Defense, November 18, 2002 emphasis added)
Flash Forward: 2002- 2017
While the OSI process launched by the Pentagon in 2002 is still functional as intimated by Rumsfeld, it has become increasingly sophisticated. Moreover, the media environment has changed dramatically since 2002 with the rapid development of social media.
Today, the Militarization of the Media is accepted. It is part of a "New Normal". The actions of both by the Pentagon and NATO are now largely directed against the Blogosphere integrated by social media and independent online news and analysis.
"Strategic Influence" seeks to undermine critique or opinion by the alternative online media directed against (illegal) acts of war. Since 2001, a firm relationship has developed between the mainstream media and the Military establishment. War crimes are tacitly ignored. US-NATO "acts of war" are routinely upheld by the corporate media as humanitarian endeavors, i.e. a so-called "Responsibility to Protect"(R2P).
"America is Under Attack"
On September 11, 2001, Afghanistan had allegedly attacked America, according to NATO's North Atlantic Council. The legal argument was that the September 11 attacks constituted an undeclared "armed attack" "from abroad" by an unnamed foreign power.
In the months leading up to the announced 2003 invasion of Iraq, the propaganda campaign consisted in sustaining the illusion that "America was under attack".
A similar logic prevails today: America's is allegedly being threatened by "rogue states": Russia, China, Iran and North Korea.
"Information Operations" are now envisaged by the Pentagon against alternative media which refuse to acknowledge that "America is under attack". The online independent media are tagged as "adversaries". Countering (critical) social media is part of a US-NATO's agenda. NATO points to the "weaponization of disinformation", suggesting that online media directed against US-NATO constitutes a "weapon".
Both the US DoD and NATO consider that online "false information" (published by independent and alternative media) has "security implications". The objective is ultimately to dismantle all civil society media and movements which are opposed to America's global war agenda.
The Takeaway
The censorship of independent media is quite large. Here at Collective Evolution, we are in threat of shutting down due to the fact that we have been censored, as well as demonetized from platforms like YouTube. This is why we created CETV, it's how people can support us and it allows us to continue what we are doing, by being funded by YOU.
At the end of the day, the censorship efforts are coinciding with multiple mass campaigns to influence the minds of the masses via mainstream media. Mainstream media is a huge tool for the global elite to push various agenda's, our compliance and their justification for various geopolitical actions are justified through the manipulation of our consciousness, and there is no doubt that independent media has made that much harder for them.
Why the storm on Area 51 did not take place and what happened to those who still decided to try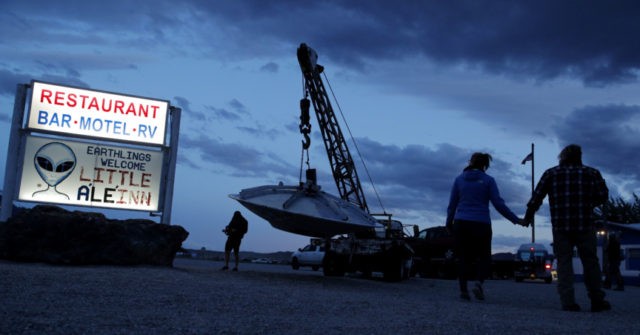 In Lincoln County (USA, Nevada, 140 kilometers from Las Vegas), near the towns of Heiko and Rachel (their total population is only 173 people) is one of the most secret places on Earth – the so-called "Area 51". Until 2013, this area was classified, no data could even be found on the Internet. In fact, the US military base is located there, where, according to many journalists, the study of alien life forms is being conducted.
At the end of 2019, more than 2 million Americans planned to launch an "storm on Area 51" to finally understand what the U.S. military had been hiding for so long. How did it all end?
How did it all start?
There are no detailed data on Area 51 in the public domain. According to analysts, previously there was a military base where experimental tests were carried out using aircraft. Repeatedly in these parts, eyewitnesses noticed unidentified flying objects. And so it was until 2013, when satellite images of the base did not appear in the public domain (they were subsequently deleted, but some of the images were preserved).
It was then that the base became "open", it was retrained into a training one. But many Americans do not believe this and claim that the main complex of "Area 51" is located underground. And the military base itself is just a cover from prying eyes.
You know that: it was in the area of ​​Area 51 that the top-secret SR-91 Aurora invisible aircraft was tested. According to eyewitnesses, visually it did not look like a familiar plane or a helicopter. It is possible that it was during the tests that they perceived it as a UFO, but the authorities did not provide any official comments on this subject. Since testing the SR-91 Aurora, the base has regularly increased in size.
Matty Roberts is an ordinary American who once jokingly posted a Facebook post to a humorous group, calling for an "Area 51 storm" to finally get evidence of aliens. This appeal, unexpectedly for everyone, was supported by more than 2 million Americans. And the date of the event was set on September 20, 2019. By the way, both Matty and the administration of the group where the post was originally posted, subsequently disowned this undertaking (and even deleted the post).
Subsequently, a new group was created dedicated to the storming of the closed territory, where it was already seriously proposed to "free the aliens." Information about the event took on a viral distribution, which was even a concern for US Air Force leaders.
Preparing for the storm and the reaction of the authorities
"Preparation" for the storming began on September 16th. At the same time, Heiko and Rachel became a refuge for all those who planned to visit Site 51. Almost a week earlier, the desert villages turned into a kind of center for the "alien festival". Already on September 17, more than 70 people came there as tourists.
Authorities were worried about the intention to conduct a "storm", arguing that the military had the right to use weapons against those who attempted to enter the restricted area under the Air Force's security. And a week before September 20, an additional perimeter with barbed wire and additional spotlights appeared around the base. The entire military base was transferred to enhanced security.
As early as September 17, some eyewitnesses attempted to break into the fence of Area 51. Govert Sweep and Tees Granzier were caught by the US military for trying to dig under the perimeter of the guarded facility. As a result, they were sent to court with the confiscation of all available equipment (worth about 10 thousand dollars).
Starting on September 18, the so-called "meme festival" began in Heiko. About 2 thousand people visited him. For the most part, they just listened to music, drank alcohol, danced. The media claimed that none of those present was preparing for a real storm on Area 51, and everything that happened was more like a huge open-air disco.
Storm Area 51
On September 20, at 16:45 local time, a storming was planned. About 80 people came close to the gates of Site 51. They were not aggressive, mainly took pictures against the backdrop of a military facility or talked with officers standing at the checkpoint.
All this was more like festivities. They even brought a huge flying saucer mockup, not to mention hundreds of "alien" inflatable dolls.
Eyewitnesses say that all this was prepared by those who planned to carry out the "storm". But the participants claim that many of the decorations were installed by the military themselves. Allegedly, in this way they tried to translate the whole event as a joke, to weaken the aggressive mood of the "attack aircraft". Who is right – now it's not possible to find out.
But as a result of the storming was recognized as one that did not take place. Of the majority of those present, no one came close to the checkpoint, since a fine of $ 1,000 was imposed for this with confiscation of property. The military did not use weapons, but they did not even allow anyone to approach the checkpoint. It is not known exactly how many military personnel were in Area 51 at that moment, but obviously ten times more than the "attack aircraft".
But several incidents nevertheless happened (according to the news bulletins):
One of the women present tried to climb under a barbed wire fence. In addition to the many scratches she received, she was subsequently fined 1 thousand dollars.
One of the men urinated on a barbed wire fence. He was also handed over to the local sheriff to draw up an offense report.
To all the rest, the military were as loyal as possible. Theoretically, almost everyone could have been arrested for being in a public place while intoxicated. But the officers preferred simply to "talk" with the "stormtroopers", without using either force or weapons.
What happened to those who decided to storm?
The most "affected" by the Govert Sweep event. According to a court decision, he was arrested for 10 days, adding to the penalty of a fine of 2 thousand dollars (for attempting to illegally enter a closed facility and for parking in the wrong place for this). Everyone else who tried to get into the base received fines of up to $ 1,000. There were no injuries after September 20, 2019. In total, the storming, which was originally considered a joke, was supported by more than 2 million Americans. The event has become so widespread that in 2020 the "festival" is planned to be held again. Heiko and Rachel hope so: villages can soon turn into a popular tourist destination
The Nuremberg Code and the ethics against the upcoming forceful vaccinochipization
Vaccination / chipization is moving by leaps and bounds and people around the world are already starting to think about how to avoid this miraculous manipulation. Of course, no one knows the laws, but in different countries the laws are also different, however, there is a universal law. It is called the Nuremberg Code.
The Nuremberg Code is an international document regulating the principles of conducting medical experiments and procedures on people. The Code was developed and adopted after the Nuremberg trial of doctors in 1947, as a result of which many, many citizens were sent to the gallows, in particular for the forcible administration of different vaccines to people. The code has only ten points and it reads:
1. The absolutely necessary condition for conducting an experiment on a person is the voluntary consent of the latter.
2. The experiment should bring positive results to the society, unattainable by other methods or research methods; it should not be random, essentially non-binding in nature.
3. The experiment should be based on data obtained in laboratory studies on animals, knowledge of the history of the development of this disease or other studied problems. Its holding should be organized in such a way that the expected results justify the fact of its holding.
4. When conducting an experiment, it is necessary to avoid all unnecessary physical and mental suffering and damage.
5.None of the experiments should be carried out if there is reason to assume the possibility of death or a disabling injury to the subject; an exception, perhaps, may be cases when research physicians act as subjects in carrying out their experiments.
6. The degree of risk associated with the experiment should never exceed the humanitarian importance of the problem that the experiment is aimed at
7. The experiment should be preceded by appropriate training, and its implementation should be provided with the equipment necessary to protect the subject from the slightest possibility of injury, disability or death.
8. The experiment should be carried out only by persons with scientific qualifications. At all stages of the experiment, those who conduct it or are engaged in it require maximum attention and professionalism.
9. During the experiment, the subject should be able to stop him if, in his opinion, his physical or mental state makes it impossible to continue the experiment.
10. During the experiment, the researcher responsible for carrying out the experiment should be prepared to terminate it at any stage if professional considerations, conscientiousness and caution in the judgments required of it, give reason to believe that the continuation of the experiment may lead to injury, disability or death test subject.
As American lawyers write, the key points are 1 and 6 – that is, the person involved in the vaccination must be capable to give consent; a person should be able to exercise freedom of choice, without the intervention of any element of force, deception, coercion, direct or hidden; the person must possess sufficient knowledge and understanding of the elements of the subject in question. The next universal legal document is called Article 6 of the 2005 UNESCO statement on bioethics and human rights. It is written there:
Article 6, section 1. Any preventive, diagnostic and therapeutic medical interventions should be carried out only with the prior, free and informed consent of the person concerned on the basis of adequate information. If necessary, consent must be expressed and can be revoked by the person concerned at any time and for any reason.

Article 6, section 3: In no case shall the collective agreement of the community or the consent of the community leader or other authority be a substitute for the informed consent of individuals.
Thus, any orders of a particular Parliament or a celebrated supreme leader on compulsory vaccination will violate Article 6 of the UNESCO statement on human rights and bioethics. Along the way, they violate the Nuremberg Code, in particular Article 1 and Article 6. It is still unknown how the authorities of different countries will try to circumvent these fundamental ethical documents.
Vaccination passports will be distributed soon, possibly in October

The Department of Defense announced on Tuesday it had a contract with ApiJect Systems America for $ 138 million to create a ready-made supply chain for pre-filled syringes: when the COVID-19 vaccine is available, syringes should be ready.
Under the contract, a subsidiary of ApiJect RAPID USA Inc. will act as part of the Project Jumpstart initiative to create a high-speed supply chain of pre-filled syringes using blown, filled and densified plastic technology, which will enable the production of medical-grade injection devices. The contract will be completed by October 2020.
ApiJect announced Tuesday that it also plans to increase syringe production in 2021, producing 330 million pre-filled BFS syringes per month by the end of the year.
"RAPID USA is led by our diverse team of experienced engineers, pharmaceutical technology experts and management. Our team has made tremendous efforts to ensure that all Americans can receive critical injections when developing and testing drugs, "says ApiJect Systems America CEO.
Concluding a contract for the early production of vaccine syringes is exceptionally good news, but two things confuse conspiracy theorists. First, what does the Pentagon have to do with vaccines? It is clear when this or that Ministry of Defense enters into a contract with a pharmaceutical company that supplies the military with disposable syringes with promedol or antibiotic there, but what does the Pentagon have to do with vaccines?
It is possible, of course, that the Pentagon wants to vaccinate the military first, but there we are talking about an order for almost one and a half hundred million dollars. It is unlikely that a disposable syringe costs 10 bucks, rather about a dollar, so it comes to vaccinating every US military ten times. It's a bit much even for people who are very protective of their health.
The second thing that bothers everyone is the entry on the company's official website:
Regardless of whether the health officials are conducting the planned vaccination program or the pandemic emergency response campaign, they can make better decisions if they know when and where each injection occurs. With an additional RFID / NFC tag on each syringe filled with BFS, ApiJect will make this possible.
Before making an injection, a healthcare professional will be able to launch a free mobile application and "touch" a pre-filled syringe with his phone, capturing a unique NFC tag serial number, GPS location, date / time. The application will then upload the data to a government-selected cloud database.
Here is such an interesting company, this ApiJect, which prepares not just vaccination syringes, but also RFID syringes. Judging by the description of the company, the chip with the identifier is located on the syringe itself, but who knows and who checks it? More likely, ApiJect received an order for syringes with a miracle vaccine from Bill Gates and in this case they will begin to distribute it around the month of October.