Facebook Says It's Deleting Accounts On Behalf of The U.S., Israeli, & German Governments — This Is Just The Beginning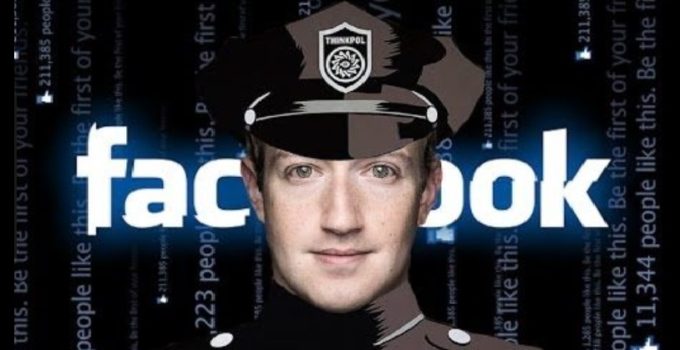 Germany is raiding civilian homes over social media posts, France is threatening to ban websites indefinitely, Trump's White House is having Facebook & Instagram accounts deleted, and Israel just threw a woman in jail for recording a confrontation with their military through Facebook's Live video feature — and this is just the beginning…
Artist credit: Luis Quiles 
According to Pulitzer prize winner Glenn Greenwald, the Israeli government — in partnership with Facebook — have begun aggressively targeting Palestinian voices on social media for censorship;
"The meetings — called for and presided over by one of the most extremist and authoritarian Israeli officials, pro-settlement Justice Minister Ayelet Shaked — came after Israel threatened Facebook that its failure to voluntarily comply with Israeli deletion orders would result in the enactment of laws requiring Facebook to do so, upon pain of being severely fined or even blocked in the country… Ever since, Facebook has been on a censorship rampage against Palestinian activists…"
This isn't much of a surprise though, considering the Times of Israel reported in early January of 2016 that the government's military censor had been trying to control much of what could and could not be posted on Facebook.
Interestingly (or unsurprisingly), the Intercept claims Israeli calls for Palestinian bloodshed remain largely untouched by way of comparison.
Image Credit: Carlos Latuff/mondoweiss
Israeli leadership say they're only targeting social media accounts that inspire "incitement" against their country and people, but critics — including myself — believe this is simply an indirect form of censorship, considering that they have a very well documented history of aggressively targeting and silencing media correspondents.[1][2][3][4][5][6][7][8][9][10][11][12][13]
In fact, journalists frequently engage in self censorship to avoid the Israeli government's reproach. I don't blame them for this chosen course of action either, since Israeli forces have (successfully) targeted media personnel for assassination in the past, by simply using the excuse that they were affiliated with terrorists. Human Rights Watch has accused the regime of "war crimes" because of this.
They also recently arrested a woman for simply filming a live recording on Facebook, of an incident between her daughter and the military, claiming she was engaging in "incitement". Israeli officials are quick to go after anything that even vaguely resembles resistance to their illegal occupations and colonization of Palestine.
It should also be mentioned that Israeli authorities passed a law to censor websites engaged in "promoting criminal or terror activity"  — another vague generalization, ambiguous enough to justify shutting down any pro Palestinian website or group that rejects Israeli foreign occupation.
Facebook also recently deleted the Facebook and Instagram accounts of the head of the Chechen Republic Ramzan Kadyrov, simply because the U.S. government decided to place him on a list of people that should be sanctioned.
Now, don't get me wrong, to the best of my limited knowledge this guy is a very bad person, but just because the U.S. government says someone should be sanctioned does not justify censoring them, for the obvious fact that the U.S. government has a long history of deception and corruption — as well as supporting dictators, drug lords and even terrorists — and thus simply cannot be relied upon to be the arbiter of Truth.
Germany's government has taken even greater repressive steps towards imposing censorship; On January 1st The German Network Enforcement Law (NetzDG) was passed, which allows the authorities to censor any website they claim is involved in the spread of "hate speech," or "fake news". Social media outlets that do not obey the government's demands, to have content removed within 24 hours (7 days for more "complex cases"), will be fined up to to €50 million (roughly $58 million).
According to the Guardian, far right wing deputy leader Beatrix von Storch had her Facebook account suspended as a result of this law, and is currently facing potential criminal prosecution because of her behavior.
The staunch nationalist politician was quoted as accusing the Cologne police department of appeasing "barbaric, gang-raping Muslim hordes of men" when they tweeted an Arabic Happy News Years message (they did the same in French, German, and English). Twitter temporarily banned her account as well for this.
Do I agree with her opinion or method of expressing it, no I most certainly do not. But this is a slippery slope that leads to irrational censorship, because emotions and feelings are starting to override logic and reason. When someone insults me online I debate with them, and rebuke them logically and intelligently. If they persist and are clearly irrational trolls I simply block them, just as everyone online can do when they are confronted with an unpleasant human being. It's really not rocket science.
This censorship started long before this law even came into effect though. According to the New York Times, 36 homes were raided by German police for "hateful postings over social media" last year. And according to a posting made by Facebook's European Vice President for Public Policy back on June 19, 2017, "In the last two months, we've deleted an average of 3,500 posts per week, which were reported as hate speech in Germany. This means we delete around 15,000 posts a month for hate speech in Germany." A few months after this, "tens of thousands of fake profiles" were allegedly deleted by Facebook during the German election. How many of these were actually fake we most likely will never know, since Facebook's customer service is shockingly awful and people tend not to pursue these things as a result.
French president Emmanuel Macron has just announced similar proposals to allegedly ban fake news.  Like the German government, they intend to block any website they find fault with. In response to these overreaching intentions, French Twitter users have been spreading the hashtag #InventeDesFakeNews (or InventYourFakeNews).
Facebook's willingness to compromise on freedom of speech, and their moral integrity, shouldn't come as much of a surprise either. Back in 2016, several former employees told Gizmodo that they routinely manipulated people's newsfeeds, and the world's most popular social media platform was also caught conducting psychological experiments on their users back in 2014. Relevant to this blog in particular, the company has also made headlines on numerous occasions for engaging in censorship.[14][15][16] Likewise, Twitter has also engaged in censorship on a number of occasions, including censoring the hashtags #PodestaEmails and #DNCLeak during the U.S. elections. Strangely, this censorship has hardly been addressed by the establishment media.
This Is Just The Beginning
Throughout history there has been an information war between the ruling class and the common people. The so called elite know that without us believing in their imaginary authority, they would never be able to rule over us, wage major wars, or turn us into worker ants for their unscrupulous system.
Since the internet's introduction there has been a change in the world unlike any before. Activists, revolutionaries, and concerned citizens alike, are all now able to communicate in an unprecedented way. You see, the ruling class's power historically, has firmly been rooted in our ignorance and inability to effectively communicate and organize rebellion. Naturally, as our access to information and social media have accelerated, so too has our ability to intelligently rebel.
The ruling class are well aware of this dangerous unfolding, and although it has taken them rather long to respond to this mass awakening (showing that they underestimate our power in my opinion), they are now taking more assertive steps to control our ability to access important information. Consequently, we can expect this censorship to only get worse, and it will be done under the guise of "preserving democracy," or some other bullshit excuse that the unwitting and naive will cheer with ignorant fervor.
It should also be mentioned that although I have been highlighting tech giant abuses in this blog, I largely believe that Mark Zuckerberg and other social media bosses have very limited control over what they can and cannot actually do with their own companies, so placing all the blame on them would be wrong. I believe this is due to an antiquated power structure that has been in place for much longer than any of these companies have even been around, as vaguely mentioned by Facebook's former executive Chamath PaliHapitiya. This system is much bigger than any one man, or one company, and is going to take a collective effort from a significant percentage of the world's population to overcome.
Google Is Hiring 10,000 Additional Human Censors
Google announced last month that it will be hiring an additional 10,000 human censors to police "problematic content" online. While this will most certainly be done under the auspices of fighting terrorism, hate speech, and the usual stories — and in many instances I presume they will — I know from first hand experience it will also be used as a tool of indirect censorship.
Amongst the many annoyances I have personally dealt with pertaining to online activism, I've also had my YouTube account shut down, and banned, with no proper clarification as to why except a broad set of ambiguous community guidelines which I allegedly violated. 
Last year Google claimed it would fight "fake news," but was caught instead censoring legitimate websites like CounterPunch, World Socialist Website, Democracy Now, American Civil liberties Union, and Wikileaks, amongst others. Certainly not the type of behavior one would expect from an organization with the ironic motto, "Do the right thing" (previously "Don't be evil"). 
Furthermore, as I documented in a previous blog, there are numerous verifiable instances of the establishment media spreading lies, inciting war (large scale terrorism), and deceiving the public, yet they aren't being held to the same standard as smaller alternative media outlets, who are being censored for doing the same thing on a much smaller scale.
This is shamefully biased and wrong, if we are to earnestly purge deception from news media, it should be done indiscriminately and with objective concern for the Truth.
Censorship Of The Internet Is Ultimately Censorship Of Knowledge & Truth
The internet does not merely represent technological achievement, it mostly represents the knowledge and ideas of millions and millions — and even billions — of people who dedicated their lives before us to fighting for a better world. And although these great thinkers and minds may no longer be with us, their thoughts, ideas, and teachings live on through the internet.
These teachings are then discovered by other people like us, who are lucky enough to have access to something as remarkable as the world wide web. We then learn from them and then expand upon them. We see the world around us, and try to figure out how we can create a better world by applying many of these teachings, and where possible we expand upon them through social media and other available platforms.
Being able to communicate and share our thoughts and ideas freely, is the key to furthering this great mission and progress, because mankind as is; dominated by war, racism, tribalism, elitism, poverty, inequality, injustice, and corruption, has yet to actually reach a state of authentic civilization — It is a great duty which we all share to help realize a decent world.
But when a group of powerful governments and elitist interests — that have ultimately profited from keeping us ignorant throughout history — start telling us that they are going to censor our thoughts, ideas, and regulate our ability to communicate under the cloak of benevolence, it means they are ultimately going to hide important knowledge from us; because all expression online — even the most irrational and idiotic — represent some form of knowledge, even if it is just the knowledge of what the most extreme elements of society are thinking.
Why should it be up to the ruling class to decide what knowledge is good, and what is bad? Do not all of us possess the ability to think for ourselves? Do not all have us have the ability to block or ban someone that is acting like a fool online? So how can we rely on the very elitist class that has benefited from our ignorance throughout known history to be in charge of the regulation of knowledge and information?? The answer to that last question is very simple, we cannot, and we would be very stupid to think that we can.
At the end (or beginning depending on your perspective) of our journey towards creating a better world, is the realization that we are actually the ones with the power not them. Their only real power resides in controlling our minds and what we believe. Without this, they literally have nothing. They become insane people running around making ridiculous demands and establishing rules using their imaginary authority — a course of action that would generally land someone in a mental institution, which is exactly where the overwhelming majority of them belong.
We must adjust intelligently to the changing of these times, and raise our standards accordingly my friends. Be precise when sharing information, fact check, and where ever possible, provide overwhelming evidence to prove your point. The censors are looking for reasons to take us down, so we must become more intelligent in our delivery.
Our ignorance has always been their power, but our disillusionment, and subsequent awakening — which is happening right now — will ultimately be their demise. I am not calling for a violent revolution, I am calling for a revolution of the mind.
We are many, and they are few. We just have to wake up and their bullshit game is over.
Written by Gavin Nascimento, Founder Of aNewKindofHuman.com
Find me also on;
Facebook
Twitter
Instagram
YouTube
Bibliography:
1]Philip Weiss, NYT, Reuters, Economist journalists self-censor reports from Israel so as not to be 'savagely targeted' — John Lyons, Mondoweiss, July 26, 2017
2]Peter Orsi, Christopher Sherman, Mexican journalists, activists targeted with Israeli spyware — report, Associated Press, 20 June 2017
3]Reporters Without Borders, Palestinian media death toll reaches 13, August 5,2014
4]Ali Abunimah, Israel among world's worst jailers of journalists, The Electronic Intifada, 16 Dec 2016
5]National Union Of Journalists, IFJ condemns targetting of journalists in Gaza, 19 Nov 2012
6] Jason Stern, After journalist killings, potential violations in Gaza must be investigated, Committee to Protect Journalists, Aug 28 2014
7] International Middle East Media Center, Israeli Soldiers Continue To Target Journalists; 60 Violations this Week, Dec 17, 2017
8]Committee to Protect Journalists, Attacks Against Journalists in the West Bank and Gaza since September 2000
9]Human Rights Watch, Israel/Gaza: Unlawful Israeli Attacks on Palestinian Media, Dec 20, 2012
10]Sue Surkes, Military censor seeks control over blogs, Facebook posts, The Times of Israel, 4 Feb 2016
11]Nora Barrows-Friedman, When Israel says it doesn't target journalists, it is lying, 19 November 2012
12]Press Release, The Board of the Foreign Press Association, Statements 2015
13]Press Release, The Board of the Foreign Press Association, Statements 2009
14]James Bovard, Facebook censored me. Criticize your government and it might censor you too, USA Today, Oct 27, 2017
15]Julia Carrie Wong, Facebook blocks Pulitzer-winning reporter over Malta government exposé, The Guardian, 19 May 2017
16]Kjetil Malkenes Hovland and Deepa Seetharaman, Facebook Backs Down on Censoring 'Napalm Girl' Photo, The Wall Street Journal, Sep 9, 2016
Medical Drugs: Too Big to Fail
Jon Rappoport, Guest
Waking Times
As my readers know, I've reported on a number of scandals concerning the toxicity of medical drugs and vaccines, including shocking death numbers in the US.
These scandals are leaks from inside the National Security State.
If you visit Wikileaks, Cryptome, Public Intelligence, and other similar sites, how many purely medical documents do you find posted?
How many damaging leaks exposing the crimes of the medical cartel do you find?
Very, very few.
Where are the medical insiders who are liberating and passing along incriminating documentary evidence?
Some of the best exposers of political, intelligence-agency, and military crimes are way behind the curve, when it comes to medical matters. They're living in a fantasy. They see nothing in the medical arena.
The medical sphere, for various reasons, is far better protected than any other segment of society.
For the hundredth time, let me cite Dr. Barbara Starfield's stunning review, "Is US health really the best in the world?" published on July 26, 2000, in the Journal of the American Medical Association.
Starfield, at the time, was working as a highly respected public health expert, at the Johns Hopkins School of Public Health.
She concluded that the US medical system kills 225,000 Americans a year. That would add up to 2.25 million deaths per decade.
Laid directly at the door of the American medical complex.
Aside from the genocidal death toll, Starfield's findings also reveal massive fraud in all medical journals that routinely publish the glowing results of clinical trials of drugs.
How could such trials open the door to the marketing of drugs that kill, according to Starfield, 106,000 Americans every year, unless deep, continuing, and abetted research fraud were the order of the day?
Indeed, Dr. Marcia Angell, the editor of New England Journal of Medicine for 20 years, wrote the following:
"It is simply no longer possible to believe much of the clinical research that is published, or to rely on the judgment of trusted physicians or authoritative medical guidelines. I take no pleasure in this conclusion, which I reached slowly and reluctantly over my two decades as an editor of The New England Journal of Medicine." (NY Review of Books, January 15, 2009)
Finally, here's a document (as a slide presentation) in plain sight, on the FDA's own site: "FDA Why Learn About Adverse Drug Effects?". You'll see the FDA admits there are 100,000 deaths per year resulting from these "drug effects."
The FDA, of course, is the single government agency responsible for certifying drugs as safe and effective, before their public release is permitted. Yet the FDA takes absolutely no responsibility for the deaths.
Can you imagine the feeding frenzy, if, say, some leaker in the Pentagon passed along a political/military document to Wikileaks that showed the Dept. of Defense was poisoning to death, like clockwork, a hundred thousand of its own soldiers every year—and was readily admitting it?
Let's stop this insane nonsense of separating one whole set of government crimes from another, simply because the propagandized priests in the white coats are above reproach.
We're not living in 1950 anymore, and this isn't Kansas.
About the Author
Jon Rappoport is the author of three explosive collections, THE MATRIX REVEALED, EXIT FROM THE MATRIX, and POWER OUTSIDE THE MATRIX, Jon was a candidate for a US Congressional seat in the 29thDistrict of California. He maintains a consulting practice for private clients, the purpose of which is the expansion of personal creative power. Nominated for a Pulitzer Prize, he has worked as an investigative reporter for 30 years, writing articles on politics, medicine, and health for CBS Healthwatch, LA Weekly, Spin Magazine, Stern, and other newspapers and magazines in the US and Europe. Jon has delivered lectures and seminars on global politics, health, logic, and creative power to audiences around the world. You can sign up for his free emails at NoMoreFakeNews.com or OutsideTheRealityMachine.
(To read about Jon's mega-collection, Exit From The Matrix, click here.)
This article (Medical Drugs: Too Big to Fail) was originally created and published by Jon Rappaport's Blog and is re-posted here with permission.
Hawking feared rise of enhanced 'superhumans'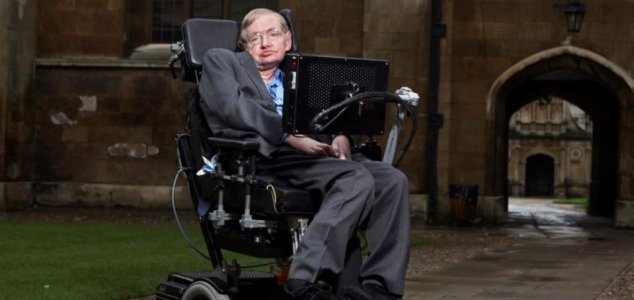 Image Credit: CC BY 2.0 Lwp Kommunikacio / Flickr
The celebrated physicist passed away earlier this year.
The late physicist predicted that genetic engineering will ultimately render half of the world's population obsolete.
Hawking, who died back in March, left a collection of papers and articles which included some of his notes on the existential dangers our species may face in the coming decades.
Of particular interest were his thoughts on a future in which wealthy individuals might choose to have themselves and their children genetically enhanced, thus leading to a race of 'improved' superhumans.
"Laws will probably be passed against genetic engineering with humans," hawking wrote. "But some people won't be able to resist the temptation to improve human characteristics, such as memory, resistance to disease and length of life."
Once this begins to happen, genetically enhanced individuals could end up outclassing their 'unimproved' counterparts, creating a two-tier society that could prove disastrous for many.
"Once such superhumans appear, there will be significant political problems with unimproved humans, who won't be able to compete," wrote Hawking. "Presumably, they will die out, or become unimportant. Instead, there will be a race of self-designing beings who are improving at an ever-increasing rate."
His thoughts echo those of others who believe that the future of our species lies, not in natural evolution, but in genetic modification and technological augmentation.
Some have even argued that such a transformation may have already begun.
Source: The Guardian
We'll Soon Know Exactly How Terrible the Internet Is for Our Mental Health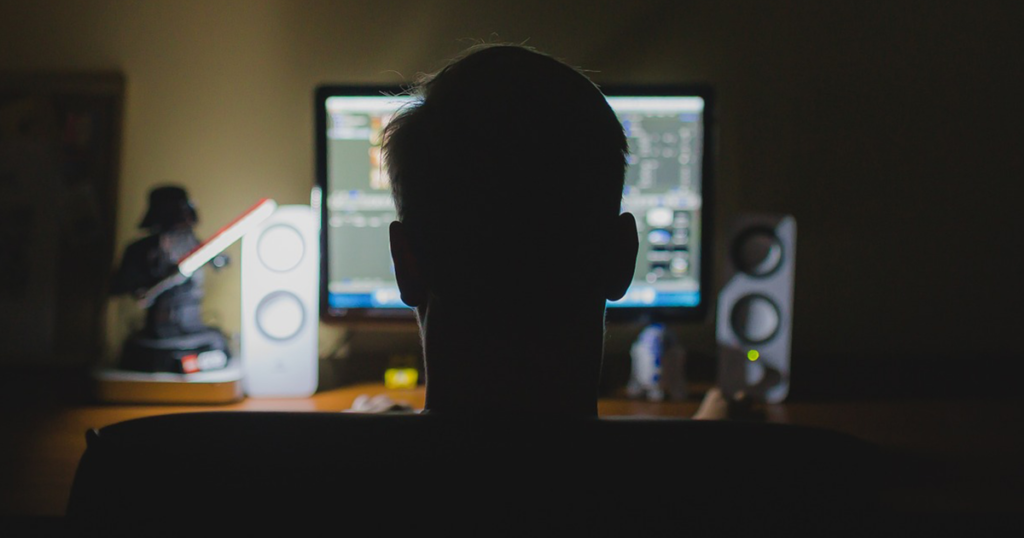 Dark Web
The internet can help you keep in touch with loved ones or seek out professional help when you need it.
But the web has a dark side, too — cyberbullying, internet gambling, and social media addiction are just a few of its many pitfalls.
Now, a team of European researchers plans to figure out just how much psychological harm the net can cause — and how we might be able to help the people it hurts.
Problem Users
On Monday, the scientists announced a new group called the European Problematic Use of the Internet (EU-PUI) Research Network. That's a mouthful, but the idea is to create a hub to better understand psychological problems linked to internet usage.
"Problematic Use of the Internet is a serious issue," said the network's chair, Naomi Fineberg, in a press release. "Just about everyone uses the Internet, but much information on problem use is still lacking."
Existing research is very fragmented, according to Fineberg. It focuses only on specific behaviors, geographical regions, or segments of society. This international collaboration, she hopes, will help researchers identify "big picture" takeaways about the internet and mental health.
Manifesto
The group outlined its goals in a manifesto published in the journal European Neuropsychopharmacology.
With the document in place, researchers can begin the task of using approximately $600,000 in funding from the European Union to tackle its objectives. Those include everything from figuring out the role genetics might play in problematic internet usage to how website design might affect it.
Now that the EU-PUI Research Network is in place, researchers can use it in a number of ways. They can access resources that could help with their research, or share what they've learned about problem behaviors, such as gaming addiction and compulsions related to shopping and social network use
After that, the next step will be figuring out the best ways to prevent and treat these issues, which could ensure the internet is a positive force on the mental health of all — not just some — of us.
READ MORE: A Major Scientific Project Aims to Find out Exactly How the Internet Is Screwing With Your Brain [Gizmodo]