Facebook Says It's Deleting Accounts On Behalf of The U.S., Israeli, & German Governments — This Is Just The Beginning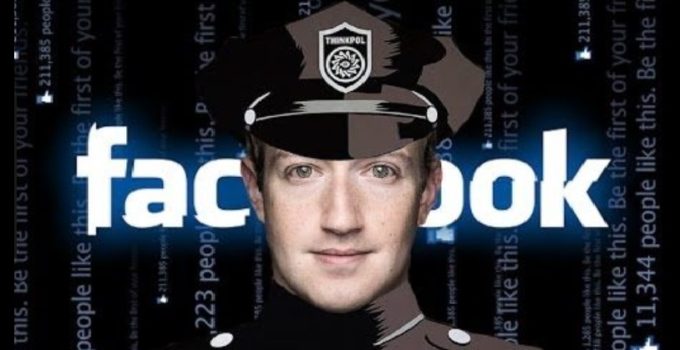 Germany is raiding civilian homes over social media posts, France is threatening to ban websites indefinitely, Trump's White House is having Facebook & Instagram accounts deleted, and Israel just threw a woman in jail for recording a confrontation with their military through Facebook's Live video feature — and this is just the beginning…
Artist credit: Luis Quiles 
According to Pulitzer prize winner Glenn Greenwald, the Israeli government — in partnership with Facebook — have begun aggressively targeting Palestinian voices on social media for censorship;
"The meetings — called for and presided over by one of the most extremist and authoritarian Israeli officials, pro-settlement Justice Minister Ayelet Shaked — came after Israel threatened Facebook that its failure to voluntarily comply with Israeli deletion orders would result in the enactment of laws requiring Facebook to do so, upon pain of being severely fined or even blocked in the country… Ever since, Facebook has been on a censorship rampage against Palestinian activists…"
This isn't much of a surprise though, considering the Times of Israel reported in early January of 2016 that the government's military censor had been trying to control much of what could and could not be posted on Facebook.
Interestingly (or unsurprisingly), the Intercept claims Israeli calls for Palestinian bloodshed remain largely untouched by way of comparison.
Image Credit: Carlos Latuff/mondoweiss
Israeli leadership say they're only targeting social media accounts that inspire "incitement" against their country and people, but critics — including myself — believe this is simply an indirect form of censorship, considering that they have a very well documented history of aggressively targeting and silencing media correspondents.[1][2][3][4][5][6][7][8][9][10][11][12][13]
In fact, journalists frequently engage in self censorship to avoid the Israeli government's reproach. I don't blame them for this chosen course of action either, since Israeli forces have (successfully) targeted media personnel for assassination in the past, by simply using the excuse that they were affiliated with terrorists. Human Rights Watch has accused the regime of "war crimes" because of this.
They also recently arrested a woman for simply filming a live recording on Facebook, of an incident between her daughter and the military, claiming she was engaging in "incitement". Israeli officials are quick to go after anything that even vaguely resembles resistance to their illegal occupations and colonization of Palestine.
It should also be mentioned that Israeli authorities passed a law to censor websites engaged in "promoting criminal or terror activity"  — another vague generalization, ambiguous enough to justify shutting down any pro Palestinian website or group that rejects Israeli foreign occupation.
Facebook also recently deleted the Facebook and Instagram accounts of the head of the Chechen Republic Ramzan Kadyrov, simply because the U.S. government decided to place him on a list of people that should be sanctioned.
Now, don't get me wrong, to the best of my limited knowledge this guy is a very bad person, but just because the U.S. government says someone should be sanctioned does not justify censoring them, for the obvious fact that the U.S. government has a long history of deception and corruption — as well as supporting dictators, drug lords and even terrorists — and thus simply cannot be relied upon to be the arbiter of Truth.
Germany's government has taken even greater repressive steps towards imposing censorship; On January 1st The German Network Enforcement Law (NetzDG) was passed, which allows the authorities to censor any website they claim is involved in the spread of "hate speech," or "fake news". Social media outlets that do not obey the government's demands, to have content removed within 24 hours (7 days for more "complex cases"), will be fined up to to €50 million (roughly $58 million).
According to the Guardian, far right wing deputy leader Beatrix von Storch had her Facebook account suspended as a result of this law, and is currently facing potential criminal prosecution because of her behavior.
The staunch nationalist politician was quoted as accusing the Cologne police department of appeasing "barbaric, gang-raping Muslim hordes of men" when they tweeted an Arabic Happy News Years message (they did the same in French, German, and English). Twitter temporarily banned her account as well for this.
Do I agree with her opinion or method of expressing it, no I most certainly do not. But this is a slippery slope that leads to irrational censorship, because emotions and feelings are starting to override logic and reason. When someone insults me online I debate with them, and rebuke them logically and intelligently. If they persist and are clearly irrational trolls I simply block them, just as everyone online can do when they are confronted with an unpleasant human being. It's really not rocket science.
This censorship started long before this law even came into effect though. According to the New York Times, 36 homes were raided by German police for "hateful postings over social media" last year. And according to a posting made by Facebook's European Vice President for Public Policy back on June 19, 2017, "In the last two months, we've deleted an average of 3,500 posts per week, which were reported as hate speech in Germany. This means we delete around 15,000 posts a month for hate speech in Germany." A few months after this, "tens of thousands of fake profiles" were allegedly deleted by Facebook during the German election. How many of these were actually fake we most likely will never know, since Facebook's customer service is shockingly awful and people tend not to pursue these things as a result.
French president Emmanuel Macron has just announced similar proposals to allegedly ban fake news.  Like the German government, they intend to block any website they find fault with. In response to these overreaching intentions, French Twitter users have been spreading the hashtag #InventeDesFakeNews (or InventYourFakeNews).
Facebook's willingness to compromise on freedom of speech, and their moral integrity, shouldn't come as much of a surprise either. Back in 2016, several former employees told Gizmodo that they routinely manipulated people's newsfeeds, and the world's most popular social media platform was also caught conducting psychological experiments on their users back in 2014. Relevant to this blog in particular, the company has also made headlines on numerous occasions for engaging in censorship.[14][15][16] Likewise, Twitter has also engaged in censorship on a number of occasions, including censoring the hashtags #PodestaEmails and #DNCLeak during the U.S. elections. Strangely, this censorship has hardly been addressed by the establishment media.
This Is Just The Beginning
Throughout history there has been an information war between the ruling class and the common people. The so called elite know that without us believing in their imaginary authority, they would never be able to rule over us, wage major wars, or turn us into worker ants for their unscrupulous system.
Since the internet's introduction there has been a change in the world unlike any before. Activists, revolutionaries, and concerned citizens alike, are all now able to communicate in an unprecedented way. You see, the ruling class's power historically, has firmly been rooted in our ignorance and inability to effectively communicate and organize rebellion. Naturally, as our access to information and social media have accelerated, so too has our ability to intelligently rebel.
The ruling class are well aware of this dangerous unfolding, and although it has taken them rather long to respond to this mass awakening (showing that they underestimate our power in my opinion), they are now taking more assertive steps to control our ability to access important information. Consequently, we can expect this censorship to only get worse, and it will be done under the guise of "preserving democracy," or some other bullshit excuse that the unwitting and naive will cheer with ignorant fervor.
It should also be mentioned that although I have been highlighting tech giant abuses in this blog, I largely believe that Mark Zuckerberg and other social media bosses have very limited control over what they can and cannot actually do with their own companies, so placing all the blame on them would be wrong. I believe this is due to an antiquated power structure that has been in place for much longer than any of these companies have even been around, as vaguely mentioned by Facebook's former executive Chamath PaliHapitiya. This system is much bigger than any one man, or one company, and is going to take a collective effort from a significant percentage of the world's population to overcome.
Google Is Hiring 10,000 Additional Human Censors
Google announced last month that it will be hiring an additional 10,000 human censors to police "problematic content" online. While this will most certainly be done under the auspices of fighting terrorism, hate speech, and the usual stories — and in many instances I presume they will — I know from first hand experience it will also be used as a tool of indirect censorship.
Amongst the many annoyances I have personally dealt with pertaining to online activism, I've also had my YouTube account shut down, and banned, with no proper clarification as to why except a broad set of ambiguous community guidelines which I allegedly violated. 
Last year Google claimed it would fight "fake news," but was caught instead censoring legitimate websites like CounterPunch, World Socialist Website, Democracy Now, American Civil liberties Union, and Wikileaks, amongst others. Certainly not the type of behavior one would expect from an organization with the ironic motto, "Do the right thing" (previously "Don't be evil"). 
Furthermore, as I documented in a previous blog, there are numerous verifiable instances of the establishment media spreading lies, inciting war (large scale terrorism), and deceiving the public, yet they aren't being held to the same standard as smaller alternative media outlets, who are being censored for doing the same thing on a much smaller scale.
This is shamefully biased and wrong, if we are to earnestly purge deception from news media, it should be done indiscriminately and with objective concern for the Truth.
Censorship Of The Internet Is Ultimately Censorship Of Knowledge & Truth
The internet does not merely represent technological achievement, it mostly represents the knowledge and ideas of millions and millions — and even billions — of people who dedicated their lives before us to fighting for a better world. And although these great thinkers and minds may no longer be with us, their thoughts, ideas, and teachings live on through the internet.
These teachings are then discovered by other people like us, who are lucky enough to have access to something as remarkable as the world wide web. We then learn from them and then expand upon them. We see the world around us, and try to figure out how we can create a better world by applying many of these teachings, and where possible we expand upon them through social media and other available platforms.
Being able to communicate and share our thoughts and ideas freely, is the key to furthering this great mission and progress, because mankind as is; dominated by war, racism, tribalism, elitism, poverty, inequality, injustice, and corruption, has yet to actually reach a state of authentic civilization — It is a great duty which we all share to help realize a decent world.
But when a group of powerful governments and elitist interests — that have ultimately profited from keeping us ignorant throughout history — start telling us that they are going to censor our thoughts, ideas, and regulate our ability to communicate under the cloak of benevolence, it means they are ultimately going to hide important knowledge from us; because all expression online — even the most irrational and idiotic — represent some form of knowledge, even if it is just the knowledge of what the most extreme elements of society are thinking.
Why should it be up to the ruling class to decide what knowledge is good, and what is bad? Do not all of us possess the ability to think for ourselves? Do not all have us have the ability to block or ban someone that is acting like a fool online? So how can we rely on the very elitist class that has benefited from our ignorance throughout known history to be in charge of the regulation of knowledge and information?? The answer to that last question is very simple, we cannot, and we would be very stupid to think that we can.
At the end (or beginning depending on your perspective) of our journey towards creating a better world, is the realization that we are actually the ones with the power not them. Their only real power resides in controlling our minds and what we believe. Without this, they literally have nothing. They become insane people running around making ridiculous demands and establishing rules using their imaginary authority — a course of action that would generally land someone in a mental institution, which is exactly where the overwhelming majority of them belong.
We must adjust intelligently to the changing of these times, and raise our standards accordingly my friends. Be precise when sharing information, fact check, and where ever possible, provide overwhelming evidence to prove your point. The censors are looking for reasons to take us down, so we must become more intelligent in our delivery.
Our ignorance has always been their power, but our disillusionment, and subsequent awakening — which is happening right now — will ultimately be their demise. I am not calling for a violent revolution, I am calling for a revolution of the mind.
We are many, and they are few. We just have to wake up and their bullshit game is over.
Written by Gavin Nascimento, Founder Of aNewKindofHuman.com
Find me also on;
Facebook
Twitter
Instagram
YouTube
Bibliography:
1]Philip Weiss, NYT, Reuters, Economist journalists self-censor reports from Israel so as not to be 'savagely targeted' — John Lyons, Mondoweiss, July 26, 2017
2]Peter Orsi, Christopher Sherman, Mexican journalists, activists targeted with Israeli spyware — report, Associated Press, 20 June 2017
3]Reporters Without Borders, Palestinian media death toll reaches 13, August 5,2014
4]Ali Abunimah, Israel among world's worst jailers of journalists, The Electronic Intifada, 16 Dec 2016
5]National Union Of Journalists, IFJ condemns targetting of journalists in Gaza, 19 Nov 2012
6] Jason Stern, After journalist killings, potential violations in Gaza must be investigated, Committee to Protect Journalists, Aug 28 2014
7] International Middle East Media Center, Israeli Soldiers Continue To Target Journalists; 60 Violations this Week, Dec 17, 2017
8]Committee to Protect Journalists, Attacks Against Journalists in the West Bank and Gaza since September 2000
9]Human Rights Watch, Israel/Gaza: Unlawful Israeli Attacks on Palestinian Media, Dec 20, 2012
10]Sue Surkes, Military censor seeks control over blogs, Facebook posts, The Times of Israel, 4 Feb 2016
11]Nora Barrows-Friedman, When Israel says it doesn't target journalists, it is lying, 19 November 2012
12]Press Release, The Board of the Foreign Press Association, Statements 2015
13]Press Release, The Board of the Foreign Press Association, Statements 2009
14]James Bovard, Facebook censored me. Criticize your government and it might censor you too, USA Today, Oct 27, 2017
15]Julia Carrie Wong, Facebook blocks Pulitzer-winning reporter over Malta government exposé, The Guardian, 19 May 2017
16]Kjetil Malkenes Hovland and Deepa Seetharaman, Facebook Backs Down on Censoring 'Napalm Girl' Photo, The Wall Street Journal, Sep 9, 2016
Havana Syndrome again? CIA officers are mowed down by a mysterious disease
A CIA officer in Moscow experienced symptoms of the so-called "Havana syndrome" in 2017. This became known to The New York Times with reference to sources in diplomatic circles.
CIA officer Mark Polimepulos, who helped lead covert operations in Russia and Europe, complained about the manifestation of mysterious symptoms. According to the newspaper, in December 2017, he felt severe dizziness, which later developed into a prolonged migraine, forcing him to retire. At that time, Polymerpoulos was 48 years old.
It is noted that such a case was not the only one. Similar symptoms were experienced by the staff of the American ambassadors in Cuba and China in 2016-2018. However, the exact number of cases and the place where this happened is not named. It is alleged that the US diplomats have tried to influence in a similar way around the world.
At the same time, the US State Department was unable to establish an unambiguous reason that caused the "Havana syndrome." Among other things, it was assumed that the diplomats may have been exposed to an unidentified sound effect.
In 2017, it was reported that, beginning in late 2016, American diplomatic officials and their relatives in Cuba began to complain of symptoms such as hearing loss, nausea, headaches and balance disorder. 
The Associated Press received audio footage of the attack and described the harassing sounds as "the high-pitched sound of crickets combined with fingernails scratching on a board." Then the American government suggested that Russia or China could be the culprit.
Many victims are still undergoing rehabilitation. Specialists from the University of Pennsylvania performed magnetic resonance imaging and revealed visible changes in the structure of the brain in the diplomatic missions.
Differences were found in 23 men and 17 women who complained of health problems while on diplomatic duties in Havana. Scientists have yet to figure out what causes the unusual symptoms.
How Russia and the United States nearly started a nuclear war in 1995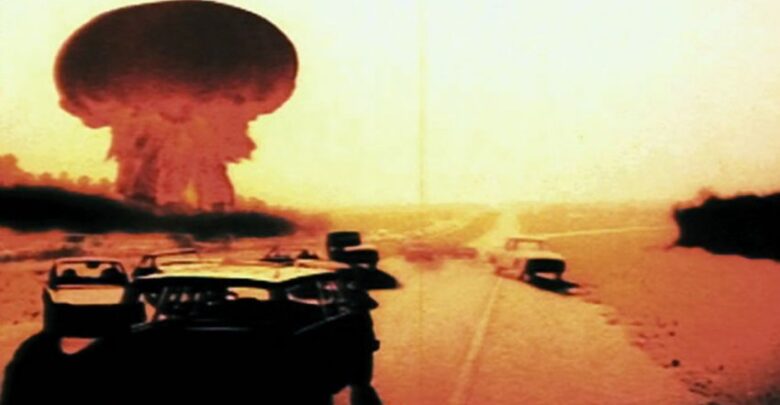 The Norwegian meteorological rocket incident remains the only time in history that the Russian president has activated his nuclear briefcase.
On January 25, 1995, Doomsday could have come in the world: the Russian Federation was preparing to launch a nuclear strike on the United States. How did it come about that the states that left the confrontation of the Cold War in the past and had just normalized relations with each other found themselves on the verge of mutual destruction?
The beginning of the war?
The cause of the crisis was an ordinary Norwegian meteorological rocket. Its launch from the small island of Anneia at 7 am local time (10 am Moscow time) towards Spitsbergen caused a stir in Russia.
Black Brant XII. Legion Media / ZUMA Press
Equipped with scientific equipment to study the aurora borealis, the Black Brant XII was similar in size to the nuclear-powered American Trident D-5 ballistic missile, intended for launch from submarines. In addition, it flew along a trajectory along which, as the Russian Defense Ministry believed, American missiles would fly in the event of a nuclear war.
In December 1994, Norway informed 28 states, including Russia, about the planned launch, but did not give a specific date, limiting itself to specifying the period: from January 15 to February 10 of the next year. Due to bureaucratic delays, this information did not reach the Russian Missile Warning System, which sounded the alarm.
Decisive minutes
An emergency meeting with the country's top political and military leadership was convened in the Kremlin. Defense Minister Pavel Grachev, Chief of the General Staff Mikhail Kolesnikov and President of the Russian Federation (as Supreme Commander-in-Chief) Boris Yeltsin had three strategic missile forces control terminals activated – the so-called nuclear suitcases.
Vladimir Sayapin / TASS
The military believed the lone missile could have been fired to create an electromagnetic pulse that knocked out Russian radars and communications systems. Following it, a massive blow could be expected.
For several tense minutes, as leaders watched it flight, it was decided whether Russia would launch a nuclear strike against the United States.
"Little is known today about what Yeltsin said at the time, given that it could have been some of the most dangerous moments in the entire history of the nuclear era," The Washington Post journalist, David Hoffman wrote three years after the incident : "They make it clear that the Cold War nuclear readiness system continues to operate, and how catastrophic its consequences could be, despite the fact that the feud between the great powers is already over."
The situation was discharged only when it became clear that the rocket had gone towards Spitsbergen (not far from which it fell into the ocean). The nuclear cases have been deactivated.
Russian President Boris Yeltsin (center) and Russian Defense Minister Pavel Grachev (right). Igor Mikhalev / Sputnik
The incident with bringing Russia's Strategic Nuclear Forces to combat readiness, soon became the property of the world community. When, four years later, the Norwegians were about to repeat their launch of Black Brant XII and reported this to the Russian Foreign Ministry, the US additionally warned all key Russian military departments about it through their channels. As a result, this time there were no unpleasant surprises.
Source: rbth.com
Germany conducted exercises in case of nuclear war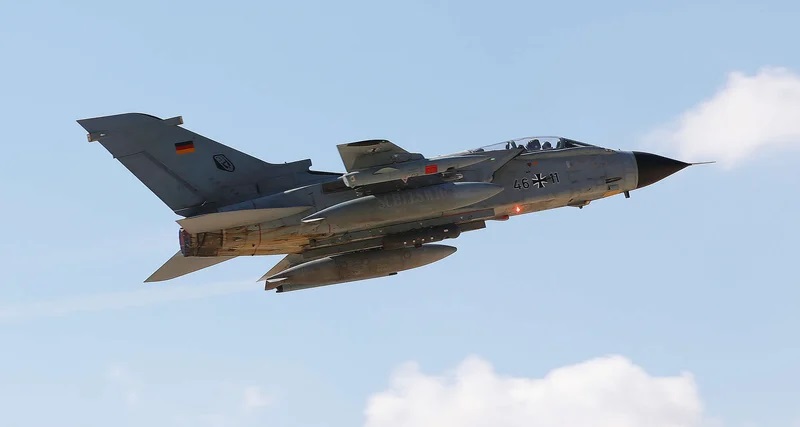 The Bundeswehr with partners in the North Atlantic Alliance ( NATO) trained in operations in a nuclear war.
The German army, together with Italian, Belgian and Dutch colleagues, conducted exercises in the event of a conflict with the use of nuclear weapons.
The location of the exercise "Steadfest Noon" was chosen airbase "Nörfenich", where the tactical squadron of the Luftwaffe 31 "Boelcke" is located. Together with the Luftwaffe of the Bundeswehr, the air forces of other NATO countries, in particular, Italy, the Netherlands and Belgium, took part in the exercises.
According to a report by Bild, the exercise scenario involved training procedures for safely removing nuclear weapons from storage, delivering ammunition and installing them on aircraft. The training flights took place without nuclear weapons, and in parallel with the aviation exercises at the Büchel airbase, where the tactical squadron of the Luftwaffe 51 Immelman is located, the Resilient Guard air defense systems were trained to protect the airfield from air attacks.
The training sites for the Luftwaffe of the Bundeswehr were not chosen by chance, since the Nörfenich airbase is a reserve storage site for the B61, a hydrogen bomb that forms the basis of nuclear weapons of the US strategic nuclear forces. 
Some of this ammunition is stationed at NATO bases in Europe. The exact number of hydrogen bombs that are stored at European sites and which ones are not reported. In Europe, the B61 is carried by Panavia Tornado fighter-bombers (pictured) and General Dynamics F-16 Fighting Falcon fighters.
Recall that the B61 thermonuclear bomb is the main weapon of the US strategic nuclear forces, although it entered service in 1968. Since 2012, a new guided version of the B61-12 has been under development, which will replace all B61 and B83 bombs that have been in service since 1983. It can be used both on strategic bombers and tactical aircraft. About two billion dollars were spent on the development of the 12th modification of the aerial bomb.