One of the organizers of the viral event revealed that Facebook temporarily removed the official event to storm Area 51 called as Assault on Area 51. Many suspects that the social network is sharing data from event attendees with a government agency.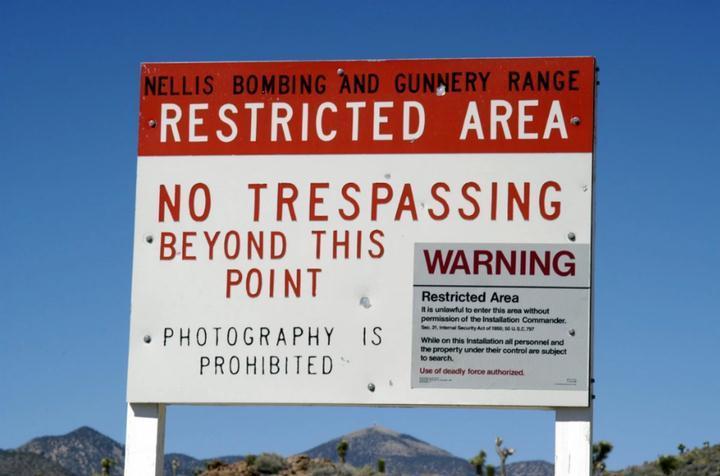 A few weeks ago we spread the news about an event that, at the time, we found curious and clarified that it was a joke. Days later it went viral, with millions of people interested in attending a hypothetical assault on Area 51 in search of evidence of extraterrestrial visits kidnapped by the US government.
Now, one of the administrators of the event, Matty Roberts, has posted on his profile a capture of the notification he has received from the social media giant recently. There it can be read that the assault event in Area 51 "has been eliminated by going against the standards of the Facebook community ":
In an interview for Cnet, Roberts points out that he is not happy with the movement. Since Facebook has not been clear with its motives and it could even be dangerous for those who took the idea of ​​the attack seriously: «I never had any reason for the event to be eliminated. I think it is quite imprudent on Facebook to eliminate the event, especially because I am trying to prevent people from assaulting the base.
Hours after the public complaint of censorship, Facebook mysteriously restored the event, again, and as usual, without giving explanations or details about its actions.
"So … who thinks there is an ongoing data sharing between a certain social network and the" Assault on Area 51 "event page that is now back online?" Speculated researcher John Greenewald of The Black site Vault specialized in obtaining documents from the CIA and the FBI through the Free Information Act (FOIA).
Greenewald's comment was seconded by many users who think that something like this is possible, especially made known the scandal that involves Facebook and Cambridge Analytica.
Party in Nevada
The creator of the viral event is now planning a festival in Nevada focused on the theme of Area 51, the same day where the imagined assault was going to take place (September 20). Of course, the latter will not take place in a high security military installation, nor is it a joke either!
Source: Cnet