Recently, protective face masks are in high demand. This is especially noticeable in the countries of the Asia-Pacific region, and is due, first of all, to a high level of air pollution. Thus, according to the World Health Organization (WHO), every year polluted air causes premature death of at least seven million people around the world. And this is not surprising: inhalation of polluted air increases the risk of developing cardiovascular diseases, some types of cancer, and also exacerbates asthma and other respiratory diseases. The situation is aggravated by rapid climate change, as well as forest fires that are raging in various regions of the planet.
Protective masks now don't scare anyone
Some 10 years ago, people tried to stay away from a person in a protective mask. In those years, outbreaks of SARS, bird flu, influenza pandemic (H1N1) and other equally dangerous diseases were periodically observed in the world. Today the situation has not changed much – so, recently, an outbreak of bubonic plague in China was announced as well and an unknown disease that struck 44 people. And this is not counting the return of measles as well as outbreaks of the BVRS-CoV coronavirus, which was recorded in different countries of the world. However, our attitude towards people in protective masks has changed.
Perhaps the reason for the lack of fear of masked people lies in an ordinary habit – they just stopped surprising us. But not only. Rapid climate change caused by human activities has become especially noticeable in the last decade. Photos of masked people often appear in news bulletins – whether it be forest fires or extreme air pollution. Moreover, musicians popular among the younger generation made masks a part of their image, painting them with different colors, adding stripes and inscriptions. As a result, in almost any city in the world you can meet young people in now-trendy face masks.
How clean air becomes a business
Ao Air's Atmos Faceware recently announced its intention to solve the problem of polluted air. No, you won't have to change anything dramatically – just buy a new device for 350 US dollars. The gadget, which has just debuted at CES, is a mask that, according to company representatives, provides better protection against particulate matter than standard masks certified by the National Institute of Occupational Safety and Health (NIOSH). According to an official press release , Ao Air considers the mask a new effective method of protection against polluted air.
According to The Verge and the mask manufacturer, the functioning of Faceware will not be prevented by facial hair, sweat and other factors. Moreover, the company also thought about design. So, Atmos Faceware masks are transparent, rely on the nose bridge, allowing others to see your face, including a smile. The kit includes a mask with four additional filters, and the number of new devices today is very limited. However, despite the obvious advantages, not everyone can afford such an acquisition. For comparison, the N95 mask, the most common NIOSH-certified mask, costs about $ 15.
Meanwhile, wealthier people today are breathing clean air. The fact is that air pollution is usually concentrated in low-income areas, where people are more likely to face environmental problems, natural disasters and climate change. Even if high-tech face masks are able to provide better protection, they will only exacerbate social inequality, as they will be available only to those who have a large amount on their bank account. But regardless of our desires and possibilities, the world is heating up. The season of fires, according to experts, will gain momentum.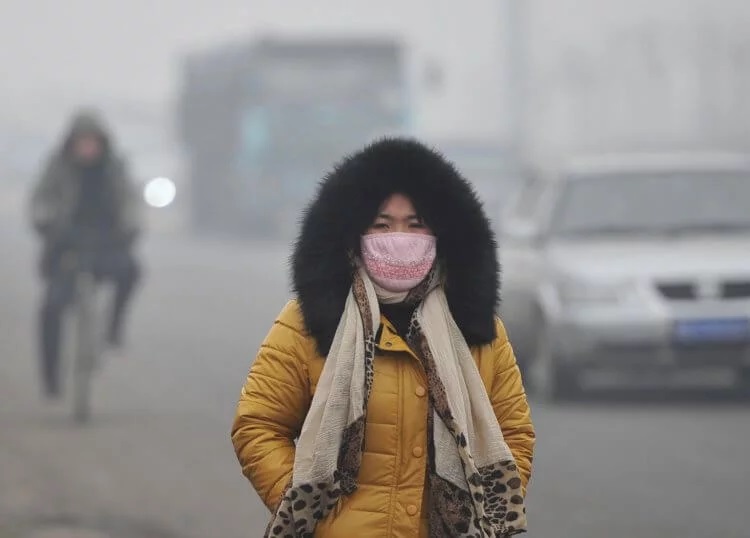 Due to the drought caused by climate change, their intensity and duration will increase, thereby greatly polluting the air. But it's not just about fires. Rising temperatures, volcanic eruptions, earthquakes and dust storms will not make the air on Earth cleaner. Against this gloomy background, the production of protective masks is a logical and natural goal for many companies. It is possible that in the near future, protective face masks will become the same accessory as sunglasses. The issue, as before, is equal access to resources, which, as we know today, does not exist.